This place is for the birds!
No, really.
Sylvan Heights Bird Park in Scotland Neck, North Carolina is devoted to birds. Beautiful, colorful, and majestic birds. 200 species to be precise. This incredible off-the-beaten-path park, located in a rural corner of eastern North Carolina, is a wonderful place to immerse yourself in nature while meeting stunning birds up close and learning about these magnificent creatures. It also turns out to be an excellent location for a homeschool field trip with my photography-obsessed teen.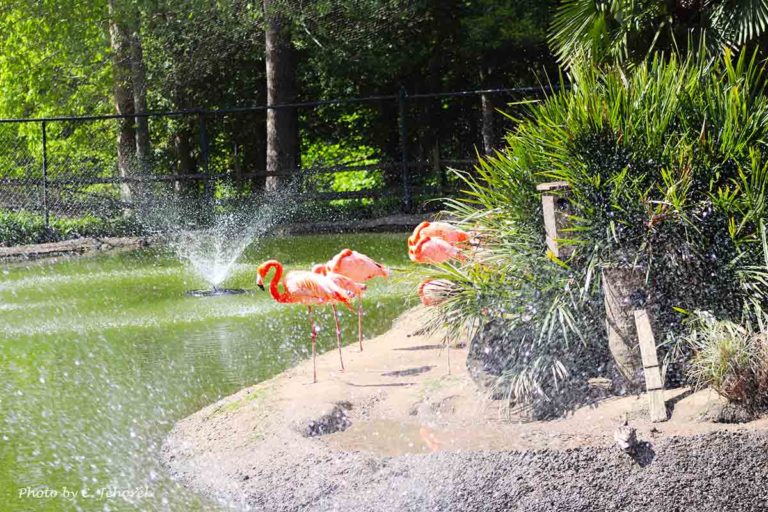 Disclosure:
Many of the links you see on this site and within our trip planning tool are affiliate links. If you click through and make a purchase, I'll get a small commission and it won't cost you any extra. On selected stories, for those hotel and car bookings made using our TravelingToGive™ tool we contribute 2.5% of gross hotel and car sales to Paws for Purple Hearts. So, thanks in advance for helping me keep bringing you the content you enjoy and, at the same time, giving back to those who so bravely serve our country! #everytripmatters
An unforgettable up-close visit with thousands of birds
We drove from Raleigh on a sunny April morning to see what turns out to be the most incredible bird park imaginable. We bought our tickets upon arrival and once inside, we were greeted by an awe-inspiring flock of American Flamingos. The happy pink birds were enjoying the bright spring morning playing in the water.
From this, we followed the map and hiked the trails, seeing birds from all over the world. Over 2,000 waterfowl, parrots, toucans, flamingos, and other exotic birds from every corner of the world call the 18-acre facility home.
The park is designed to make viewing these extraordinary birds simple and accessible. The exhibit areas are organized by continent, and there is plenty of information to educate and inform visitors about the birds at each viewing area.
There is also ample shade, benches, picnic areas, and even a playground. The park also boasts a 4,400 square foot event space open-air pavilion called Toad Hall that holds up to 200 guests. In other words, the park is extremely well-planned and designed for communing with nature in a variety of ways.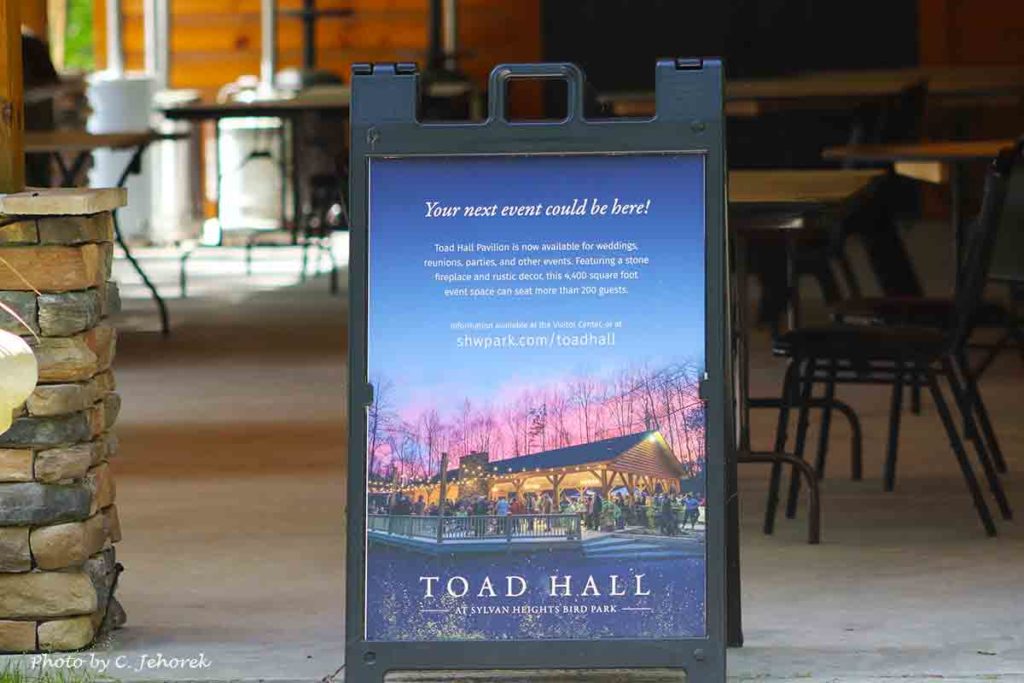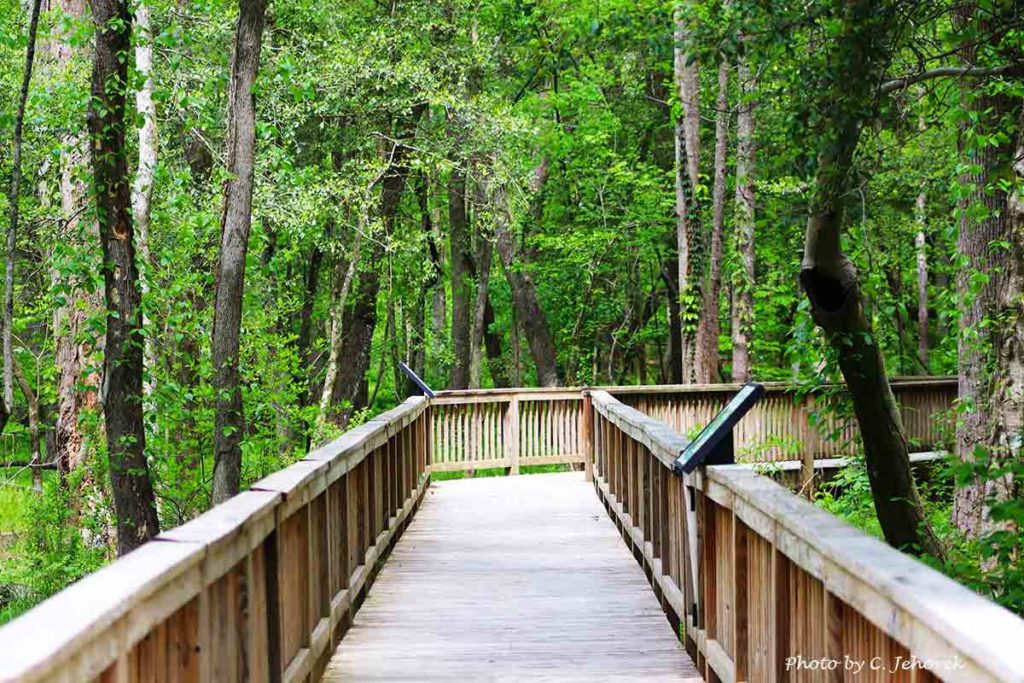 While Sylvan Heights Bird Park is an excellent educational field trip for people of all ages, spending time observing and admiring the birds is particularly enjoyable. To that end, it's also a great place to photograph these magnificent feathered creatures. My son took so many spectacular pictures, I had a hard time choosing which ones to include in this post!
The birds are amazing! Sylvan Heights Bird Park is home to many rare and endangered species from around the world.
Planning your visit to Sylvan Heights Bird Park
Sylvan Heights Bird Park is about an hour and forty minutes northeast of Raleigh and a little over forty minutes from Rocky Mount, North Carolina. Once you depart the main highways, the drive is a beautiful scenic ride along pretty country roads.
The park is open year-round from 9:00-5:00 in the spring and summer and 9:00-4:00 in the fall and winter but is closed on Mondays. Tickets can be purchased online or at the door. Before going out, I always check the website to make sure there haven't been any schedule changes. Likewise, a visit to the website is a good way to learn about special events and programs that are planned throughout the year.
It's best to allow at least two to three hours to explore and enjoy the birds. While the tour is self-guided, the park also provides guided tours and guided golf cart tours for guests with mobility issues. All guided tours, however, require advance reservations. There's also a wonderful gift shop you'll want to check out!
As I mentioned earlier, the park is well-designed, and great care has been taken to ensure that visitors have a positive experience. As a result, Sylvan Heights has plenty of picnic tables for guests who wish to bring their lunch and eat it in the shade of the trees. If you prefer to eat in town, we had a fantastic authentic Italian meal at La Casetta on Main Street in Scotland Neck. Friendly service and delicious New York-style pizza!
Oh, and if you want to feed the birds, you can purchase bird food in the visitors center.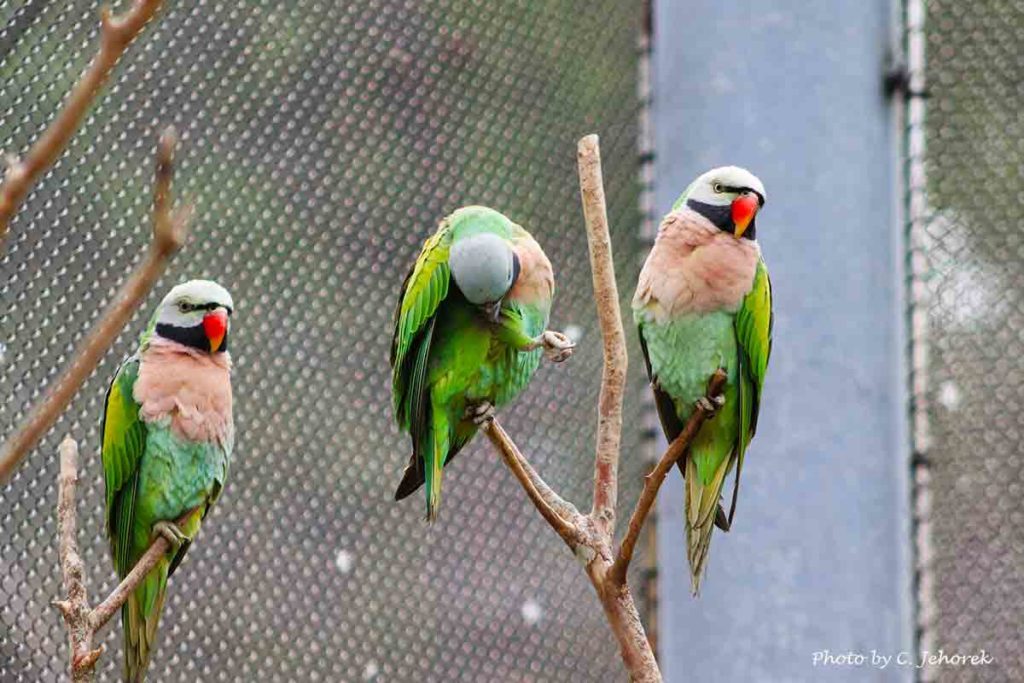 This extraordinary bird park left me speechless. Aside from the friendly staff and warm welcome, I was blown away by the number and variety of birds, the brilliant design of the park, and, most importantly, how all of the elements work so well with the natural setting to provide a memorable experience.
Best of all, this is the type of attraction that appeals to people of all ages. Even teenagers who want to be photographers!
Sylvan Heights Bird Park
500 Sylvan Heights Park Way
Scotland Neck, North Carolina  27874
(252) 826-3186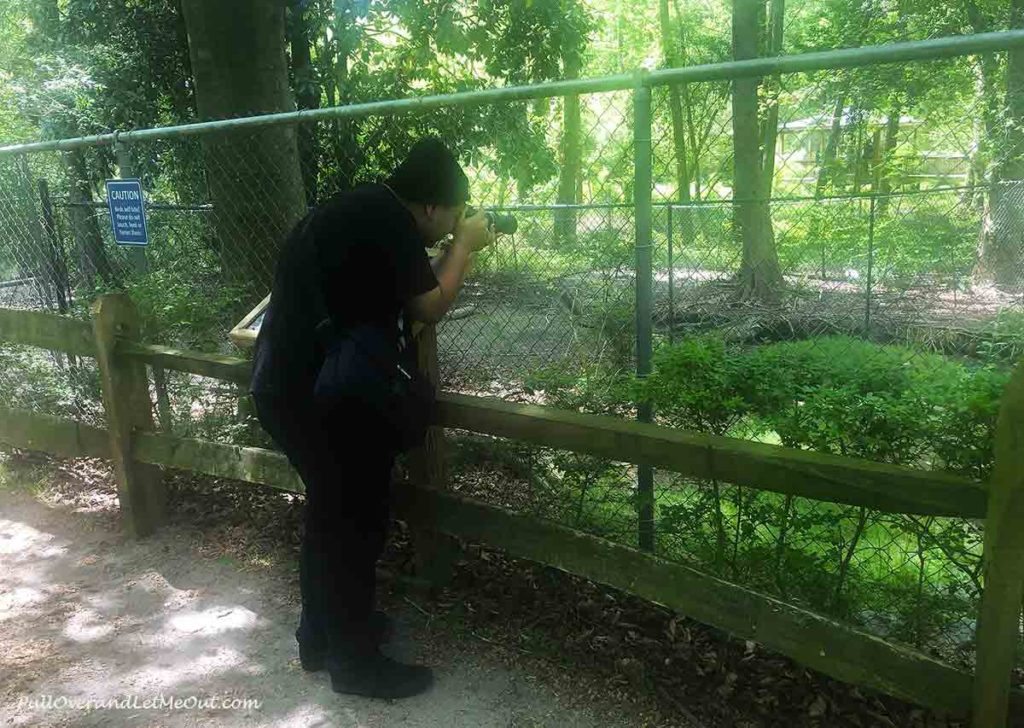 Hey, Pinners! Pin this for later!
► Plan Your Trip to Sylvan Heights Bird Park Now!
Hey pinners, save this for pinning after your trip
After you get back from your trip, please use these images to post to social media or post your own photos.  Please tag us on your post #pulloverandletmeout
You can also use the social sharing links on the SmartTrip tool.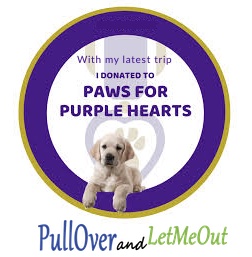 More travel stories you'll love reading!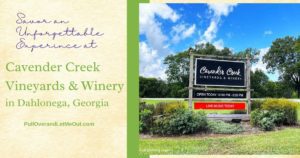 Cavender Creek Vineyards & Winery is a thriving and welcoming wine destination perfect for wine enthusiasts and anyone seeking a scenic escape from the daily grind. Travel there with PullOverandLetMeOut to discover this charming winery in the Appalachian foothills.
Read More »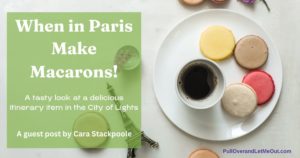 Guest blogger Cara Stackpoole shares a delectable itinerary item in the City of Lights. Discover why making macarons is a memorable experience.
Read More »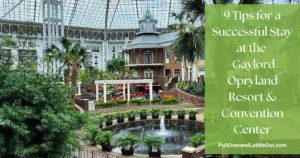 The Gaylord Opryland Resort & Convention Center in Nashville is a well-known attraction in the city. PullOverandLetMeOut looks at some smart hints for making the most of a stay at the famous hotel.
Read More »