I wouldn't exactly describe myself as a "foodie" per say, however, when I happen upon fare that's memorable for all the right reasons, I have to share the news. That's precisely how I felt when I sat down to dine at Raleigh's Taverna Agora Greek Kitchen and Bar.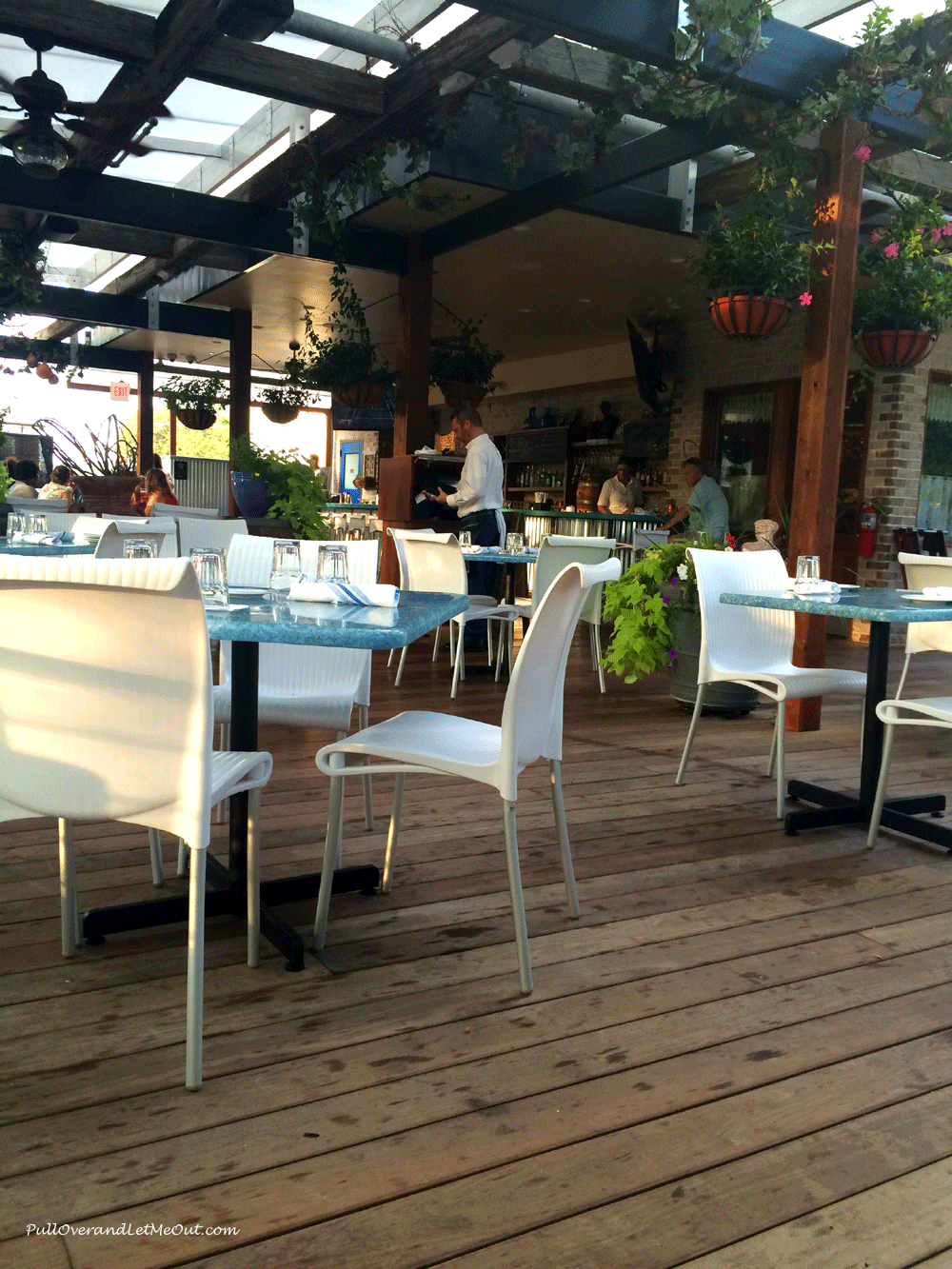 Taverna Agora was a landmark on Raleigh's Glenwood Avenue, North, for years. The popular restaurant acquired a reputation for serving fine Greek cuisine at a reasonable price. A few years ago, Taverna Agora made a move from its old location and is now part of the city's vibrant downtown dining scene at 326 Hillsborough Street.
Taverna Agora Rooftop
Upon entry, diners are immediately greeted with the word Opa! right on the door handle. Inside, there's ample seating as well as a large bar area. If the weather's right, guests can enjoy al fresco dining upstairs. The spacious upper dining area is reminiscent of dining in Greece. Beautiful plants, grapevine covered lattice, and pretty statuary adorns the roof-top patio providing the perfect ambiance for enjoying the contemporary Mediterranean cuisine.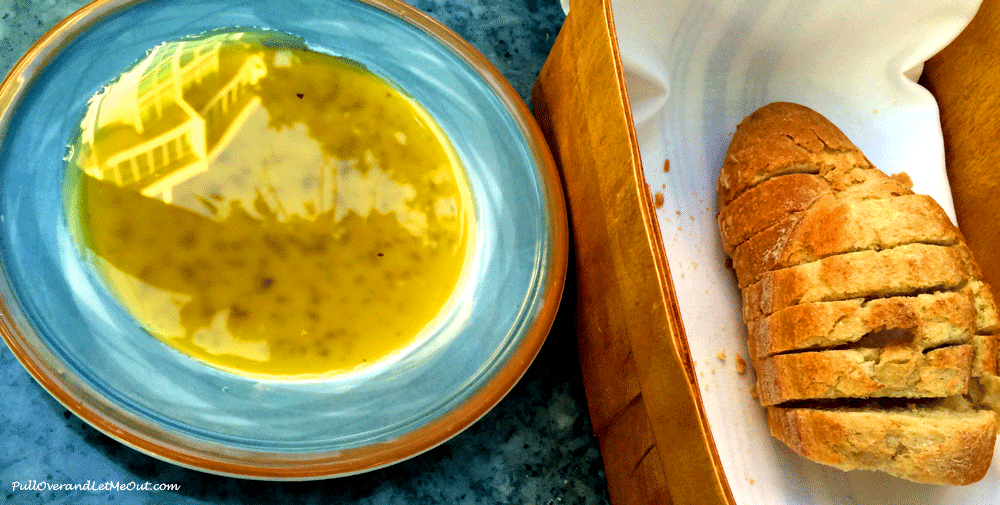 Taverna Agora may have relocated, but the fabulous food they're renowned for made the move as well. The restaurant offers a full menu replete with Greek favorites and of course, their phenomenal calamari. If you've ever had bad calamari and swore, never again, I encourage you to give theirs a try. Lightly breaded and ever so tasty, it's an absolute winner.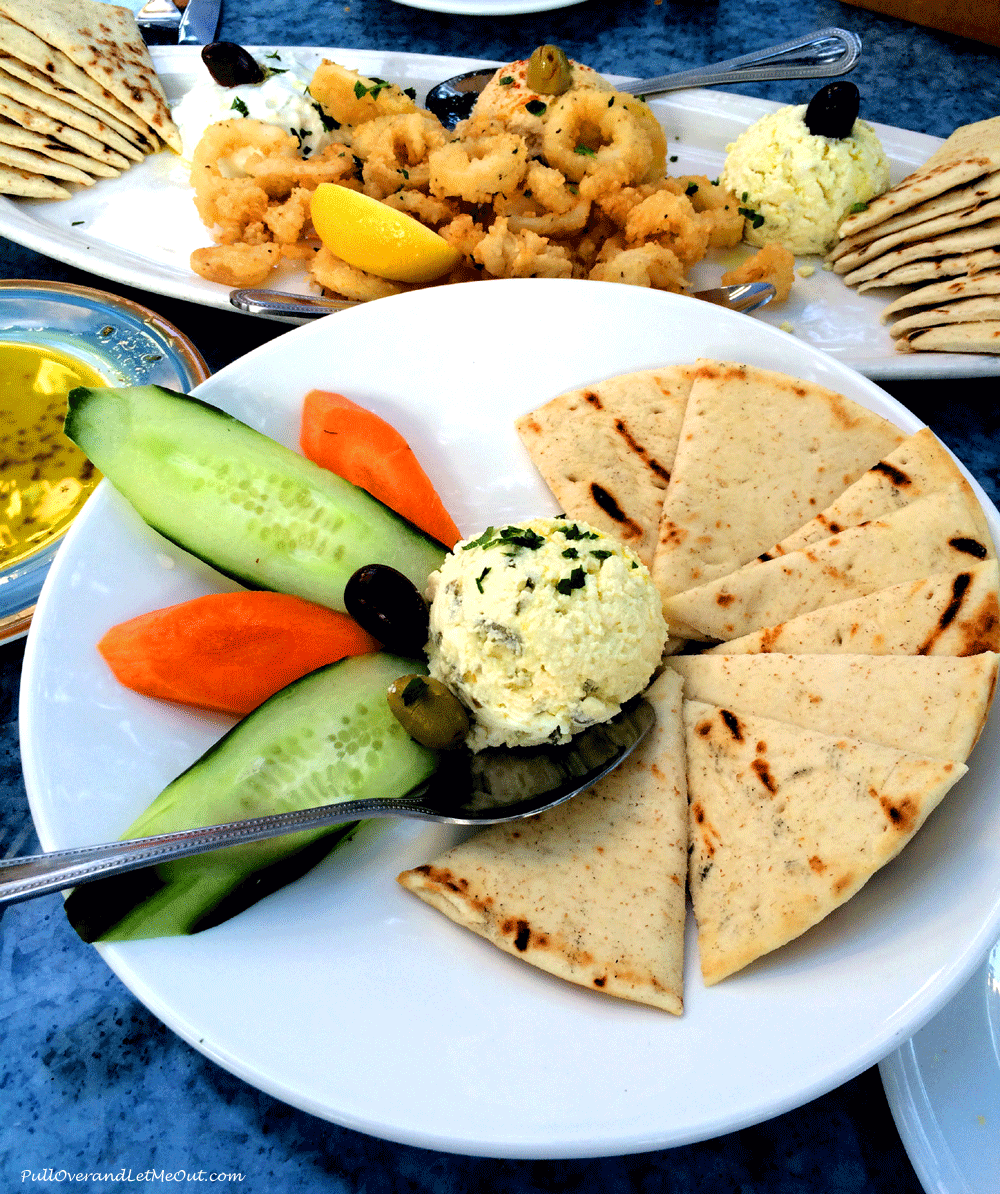 Raleigh's quickly gaining a reputation for fine dining and its exciting culinary scene – Taverna Agora offers a wonderful dining option to the lively downtown area of this capital city. The restaurant is a short walk from the capitol building, steps from the Holiday Inn, many museums, and tourist destinations.
At Taverna Agora, it's evident Opa! isn't just a word, it's a lifestyle and a delicious one at that.
Taverna Agora Greek Kitchen & Bar/span>
326 Hillsborough Street
Raleigh, North Carolina
919-881-8333
IF YOU LIKE THIS, PIN IT FOR LATER!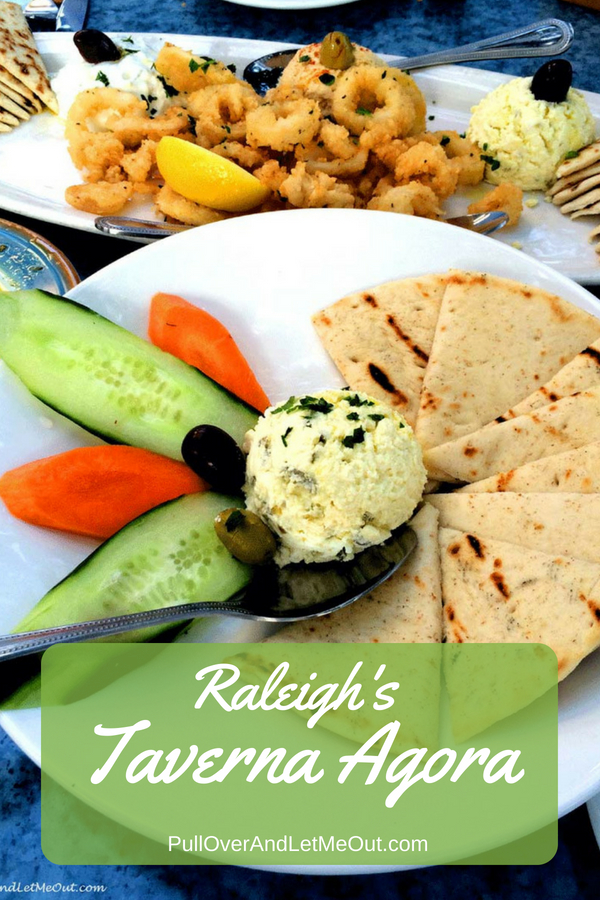 Most ads you see on this site are affiliate links. If you click through and make a purchase I'll get a small commission. So, thanks in advance for helping me keep bringing you the content you enjoy!