A guest post by Lori Aitkenhead.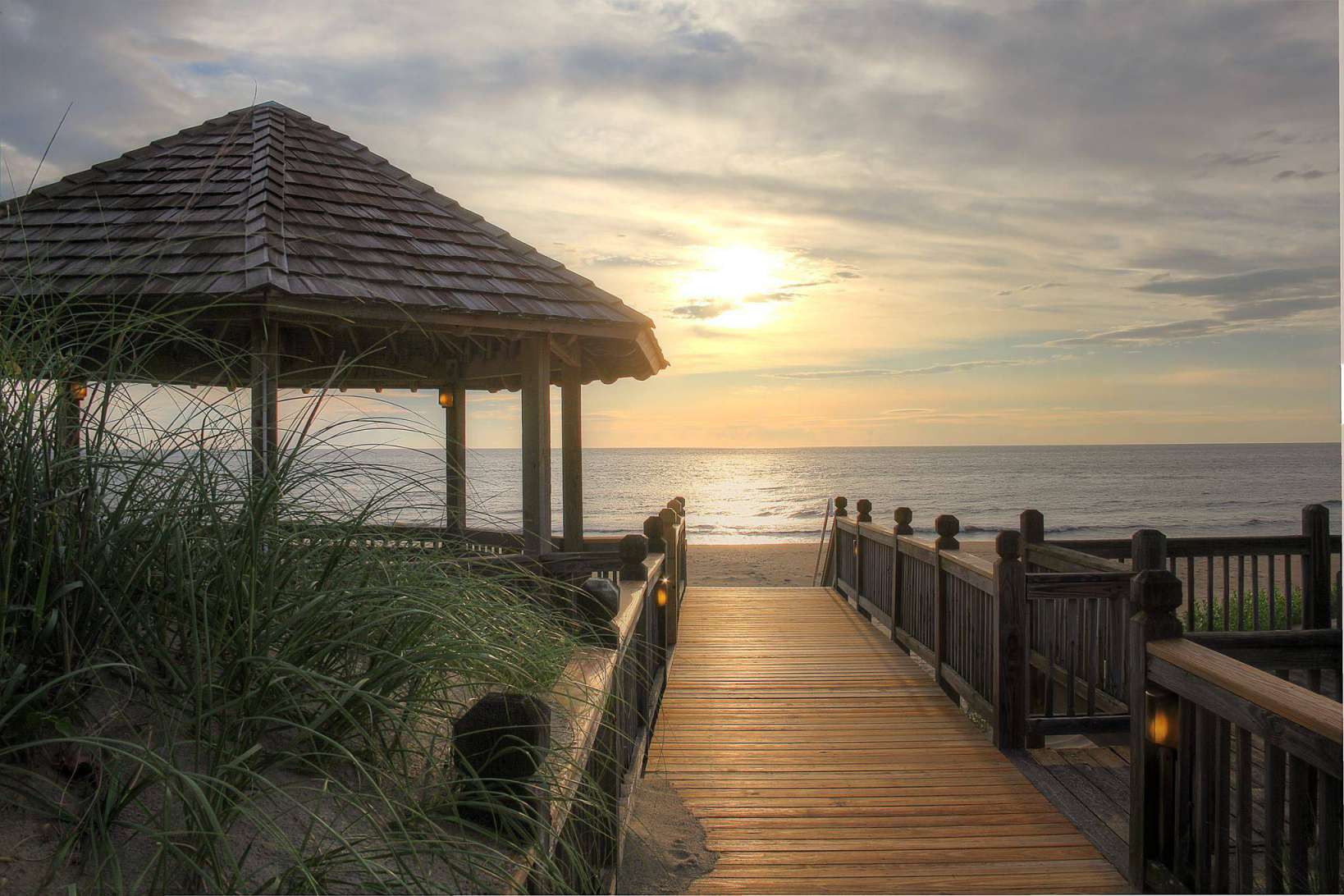 If you are interested in an Outer Banks vacation this summer, now is the time to start making plans.  If you have already begun, you have probably discovered the large number of beach home options from which you can choose. You'll find everything from large, modern multi-family homes to small, quaint beach cottages that have an authentic old-style Outer Banks feel.
When it comes to the Outer Banks, vacation rentals are abundant and offer many different options and amenities.  In an effort to avoid being overwhelmed, here are several tips for choosing the right beach house.
Decide How Much to Spend.  When looking at Outer Banks vacation rentals, it is easy to get caught up in the amenities that come with them.  Of course, with bells and whistles come higher rental rates.  So before starting a search, decide how much you want to spend on a vacation rental.  Remember that you'll want to enjoy activities that cost money while on vacation, so you do not want to blow your entire vacation budget on your accommodations.  Most vacation rental companies offer options to fit every budget.                                                                                                               "The Ritz"
Make a List of Wants vs. Needs.  Vacation rentals are the perfect alternative to cramming an entire family into a hotel room.  Many homes have lots of amenities that make summer vacation that much more enjoyable.  After deciding what you want to spend, make a list of wants versus needs.  There are items you need to have and niceties that you would love to have.  Some of the things you need to consider are the number of bedrooms and baths, location and beach access, kitchen appliances, pet allowances, etc. 
Select Your Location.  While it may be a little confusing, there are different places along the Outer Banks where vacation rentals are situated.  Depending on what you want to spend your week doing, you can choose from different proximities to the beach and other waterways as well as locations close to shopping areas, parks, and more. 
Look at Several Pictures.  With the internet comes the ability to look at interior and exterior pictures of vacation rentals.  This can make your vacation rental selection easier than ever.  If a rental does not have lots of pictures but seems to have everything you want, ask the rental company about the house and if there are pictures available.  Also, keep in mind that many beach rentals work to maintain an authentic, quaint and "beachy" feel and may not have a designer touch.  Do not let that deter you if the rental has everything you need (and even want).  Remember, the Outer Banks has a laid back island atmosphere and vacation rentals tend to reflect that. 
Read the Reviews. You know you have a good house if the reviews are all positive. On the flip side, if there are any complaints on a house that you like, address them with the rental company.  It is common for them to handle any complaints and make the rental more attractive.
Check Out the Neighborhood.  Google Maps is a great way to check out the neighborhood.  When you type in the address, the results often come up with the "street view" photo.  Click on that and meander along the rental's street and in its vicinity to see what is situated around it.  You can see how easy it is to get to the beach, how close the rental is to businesses, and what else is around it.  "Gillam Cottage" is a classic Outer Banks rental property.
Ask a Lot of Questions.  Probably the most important thing to do is ask a lot of questions.  The rental companies are very familiar with each rental property they represent so they can answer specific questions.
The Take Away
When planning your summer vacation, the take away is to make sure you select the best Outer Banks rental to make the most of your vacation.  Following these tips can help you make the right choice. Thanks to Resort Realty for providing many of these helpful Outer Banks vacation rental tips!
Guest blogger Lori Aitkenhead is the Digital Marketing Manager at Paveya, a marketing company located in Powells Point, NC.  Aitkenhead has extensive knowledge of the rental property market of North Carolina's Outer Banks. She contributed this story with the assistance of Resort Realty.
Photos courtesy of Resort Realty
If you like this please share it with your friends or leave a comment below.
As always, happy travels!


Exploring the North Carolina Outer Banks Including First Flight, Lighthouses, Pirates and More!