The Crazy Horse Memorial is located in the heart of South Dakota's Black Hills. Larger in scale and size than its neighbor, Mount Rushmore, the massive tribute to the important Lakota Sioux leader isn't finished. Furthermore, they're not sure when or if the memorial will be finished. Nonetheless, over a million people visit this colossal incomplete artwork each year. The one-of-a-kind destination is a moving and informative memorial that welcomes guests to learn, experience, and admire a work of art in progress.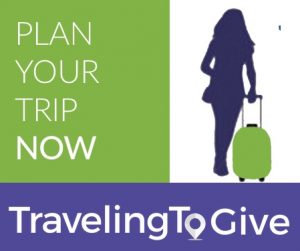 Disclosure:
Many links you see on this site and within our trip planning tool are affiliate links. If you click through and make a purchase I'll get a small commission and it won't cost you any extra. On selected stories, for those hotel and car bookings made using our TravelingToGive™ tool we contribute 2.5% of gross hotel and car sales to Paws for Purple Hearts. So, thanks in advance for helping me keep bringing you the content you enjoy and at the same time, giving back to those who so bravely server our country! #everytripmatters
How The Crazy Horse Memorial Began
Sculpted by Korczak Ziolkowski, the memorial to Crazy Horse has a fascinating story. In 1933, Chief Henry Standing Bear learned a memorial was to be built near Fort Robinson, Nebraska honoring his maternal cousin, Crazy Horse. Crazy Horse was a famous Lakota warrior known especially for his role in the Battle of Little Bighorn.
Chief Standing Bear contacted James Cook who was steering the planned project and let him know he and a few of his fellow Lakota leaders had founded the Crazy Horse Memorial Association and were working to get Crazy Horse carved in the holy Paha Sapa – Black Hills. Because of the spiritual significance of the Black Hills to the Lakota people, Standing Bear believed it was the only fitting location for such a memorial.
Standing Bear would eventually prevail in establishing the memorial's location and seek out a person with the talents necessary to carve a memorial to Crazy Horse based on these two ideas. Construction began on the monument on June 3, 1948, at a ceremony attended by Chief Standing Bear as well as five survivors of the Battle of Little Bighorn.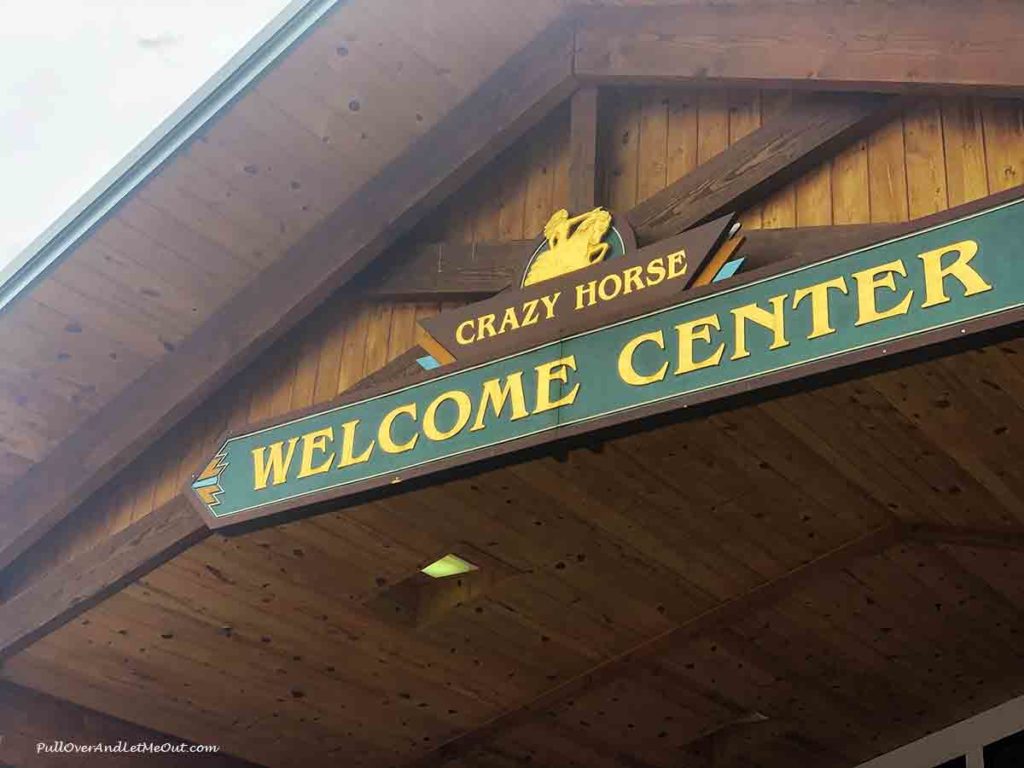 What is the current status of the Crazy Horse Memorial?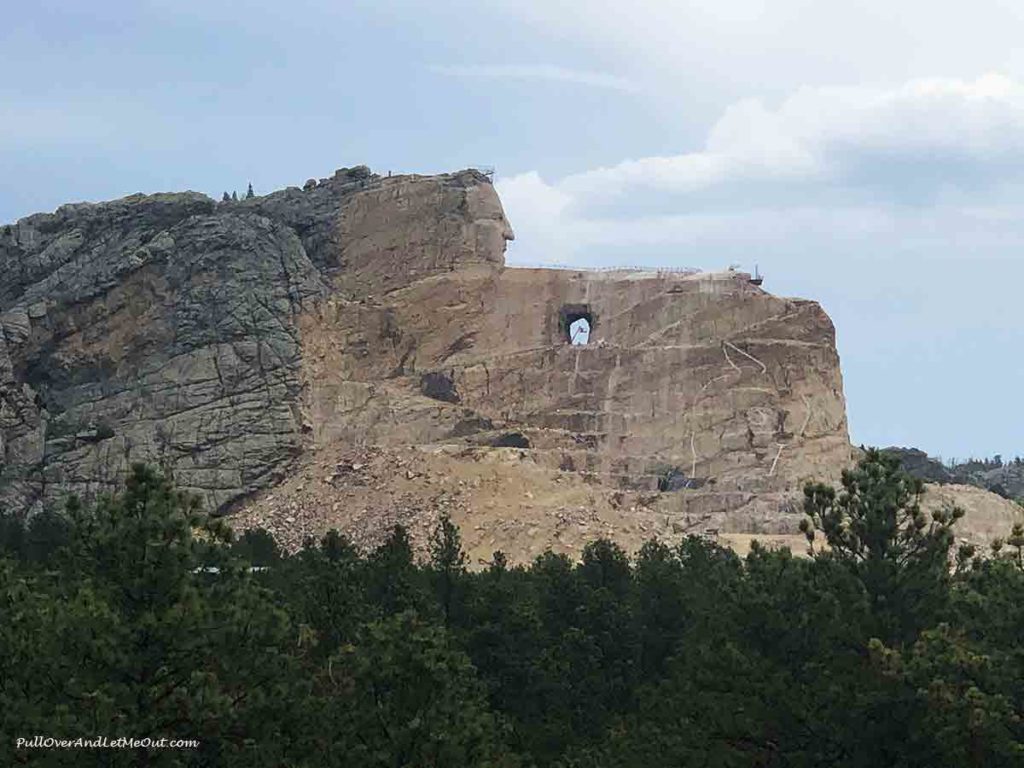 Today, the sculpture is still a work in progress. The Crazy Horse Memorial is situated in the center of the picturesque Black Hills. The Mountain is 6,532 feet above sea level and ranks as South Dakota's 27th highest mountain. The mountain, which is mostly made of pegmatite granite, was chosen specifically for the Crazy Horse Memorial by sculptor Korczak Ziolkowski and Lakota Chief Henry Standing Bear.
Why isn't the sculpture complete like its famous neighbor Mount Rushmore?
Simple, The Crazy Horse Memorial eschews government funding and is financed entirely by private contributions. Works of art of this magnitude are quite expensive, but the memorial is resolute in its insistence on not taking any money from the government. Consequently, progress on the sculpture is slow and limited.
Visiting The Crazy Horse Memorial
Visiting the Crazy Horse Memorial provides a range of educational opportunities. First, there is the Indian Museum of North America located in the visitors center. The museum houses a significant collection of items that depict the unique histories and cultures of over 300 different Native American tribes. Visitors will want to give themselves time to explore and study the many relics and artifacts.
Likewise, there's the movie that recounts the story of how this incredible project came to be and the riveting account of the sculptor, Korczak Ziolkowski, and his family who made the project their life's mission. The movie is one of the most well-done films I've seen inasmuch as it gives a thorough portrayal of the genesis of the artwork and the meticulous preparation that goes into each detail of the artwork.
Tours, Talks, and Laughing Water
In addition to the regular admittance, the Crazy Horse Memorial also features special tours and special events. For a charitable gift, Face-to-Face tours, as well as a "Trip of a Lifetime" tour to the outstretched arm of the sculpture, are available. There are also Rustic Bus Rides to the bottom of the mountain, weather permitting, for a fee. These special tours should be booked prior to arrival.
Aside from special tours, there are numerous cultural programs. We got to see the Feather Dance performed on stage outside in the courtyard while we were there. The sacred dance, also known as the Fancy Dance, features a dancer dressed in a bevy of ornate feathers and is characterized by fast and intricate footwork to the beat of a drum. It's a sight to behold and was a highlight of our trip.
There is also a restaurant on site called Laughing Water. The Laughing Water Restaurant gets its name from a nearby creek that has its headwaters at the base of Crazy Horse Mountain. The spacious eatery is renowned for its delicious Native American Tacos made with homemade Indian fry bread and Tatanka Stew Slow cooked with carrots, sweet peas, green onions, pearl onions, and potatoes from prime cuts of tender Black Hills buffalo. If you time your visit to coincide with mealtime, this is a must-try!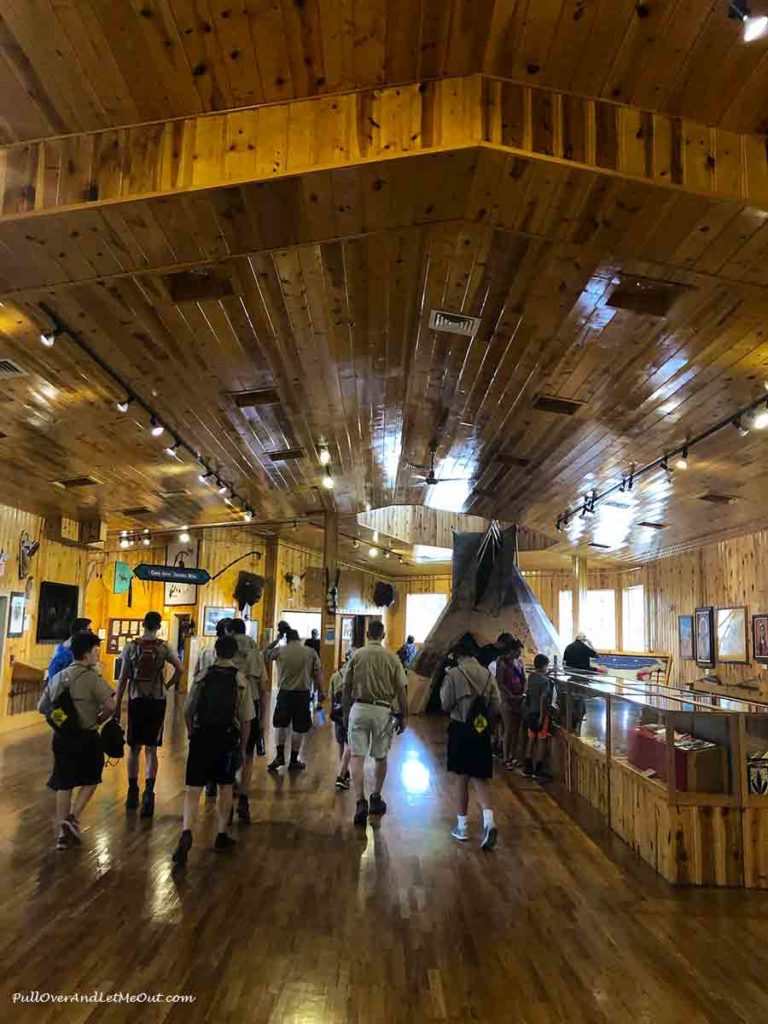 The moving story, the breathtaking scenery, and the rich history makes the Crazy Horse Memorial a Pull Over And Let Me Out favorite. It was magical to be in these sacred hills, experiencing firsthand not only the story of the famous Lakota warrior, but also the story of the Lakota people.
The film, the museum, the cultural performance on the veranda, and, of course, the massive gift shop were all standouts for me. My only regret is that we were on a bus tour and our time here was somewhat brief. I could have read, explored, and learned for hours. I especially would have like to have spent time in the sculptor, Korczak's studio.
If you're planning a trip to South Dakota, the Crazy Horse Memorial in the Black Hills is a beautiful place to visit and a must-see on your list. The unfinished artwork is a monument to a man, a nation, and a culture, and I hope that one day they will finish this important sculpture.
Crazy Horse Memorial
12151 Avenue of the Chiefs
Crazy Horse, SD 57730-8900
605.673.4681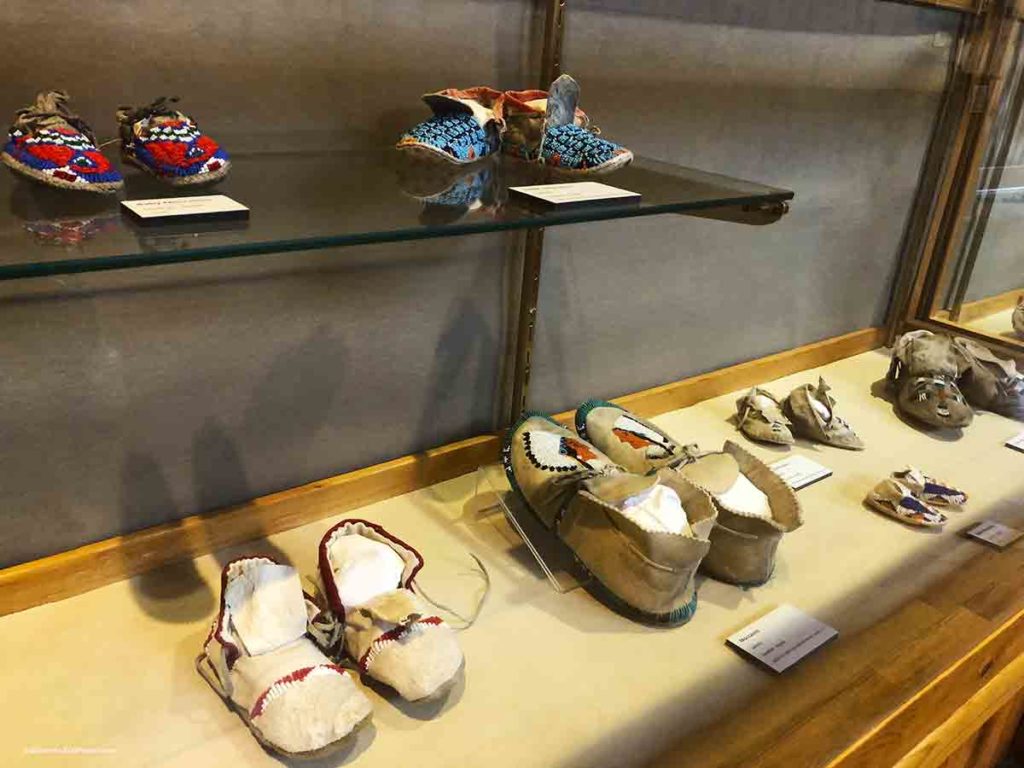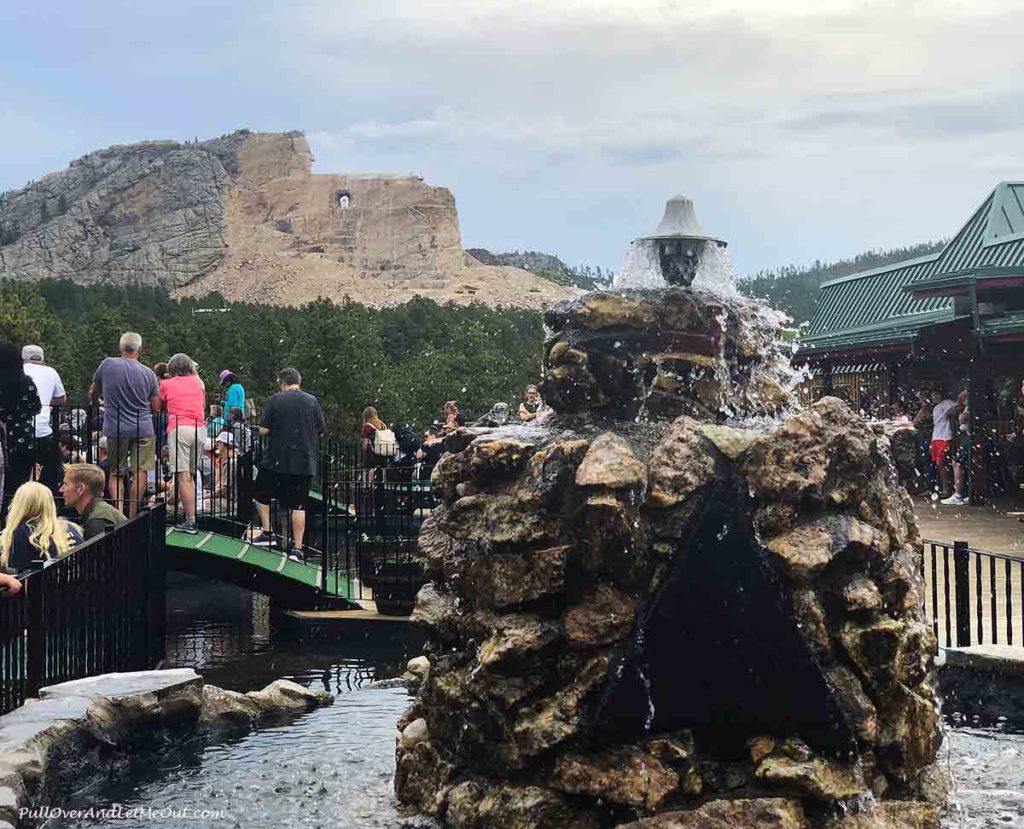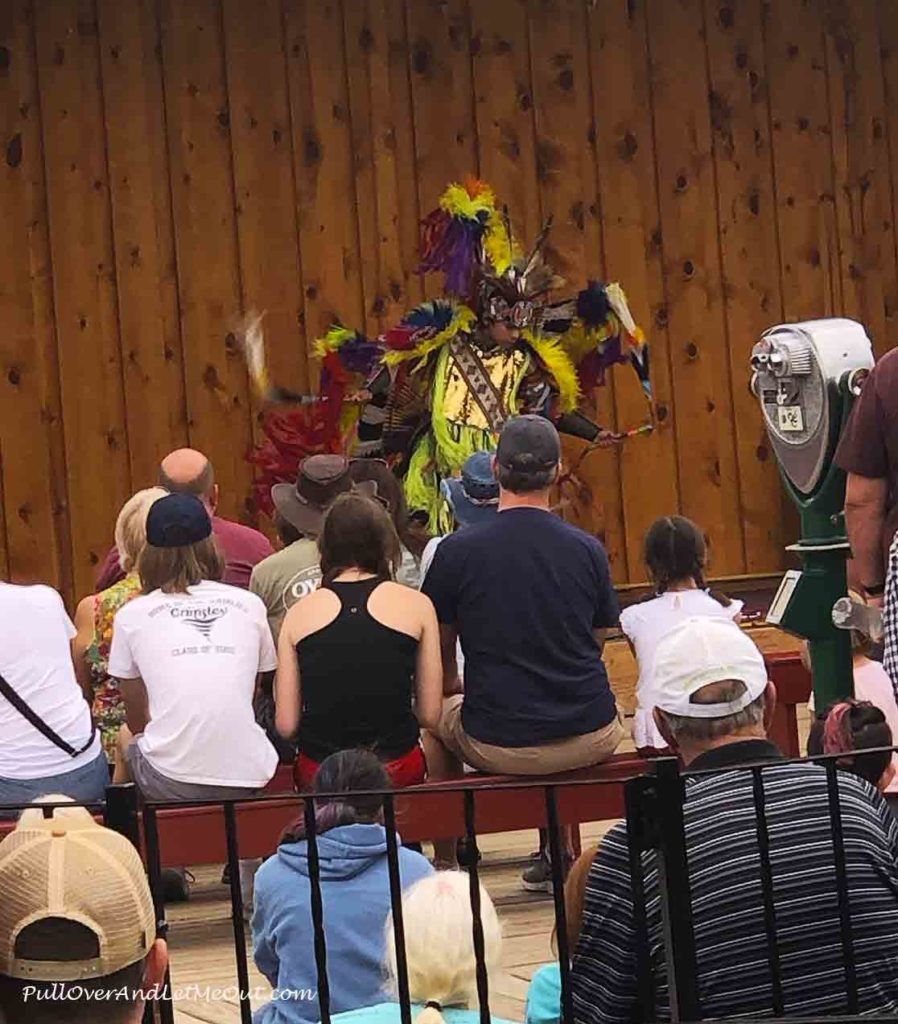 Hey, Pinners! Pin This for Later!
► Plan Your Trip to the Crazy Horse Memorial Now!
Hey pinners, save this for pinning after your trip
After you get back from your trip, please use these images to post to social media or post your own photos.  Please tag us on your post #pulloverandletmeout
You can also use the social sharing links on the SmartTrip tool.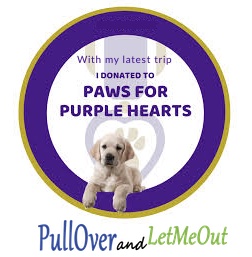 More stories you'll love reading!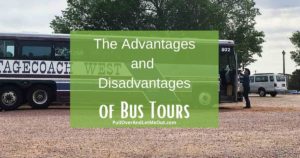 Bus tours are a popular way to experience a destination, whether you're traveling alone, with family, or in a group. Is a bus tour, however, right for you? Pull Over And Let Me Out examines the pros and cons of bus tours.
Read More »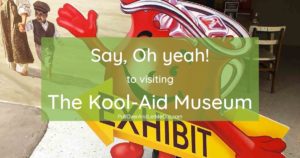 The Kool-Aid Museum in Hastings, Nebraska, takes visitors on a nostalgic journey through the history of an iconic American beverage. Travel with Pull Over And Let Me Out to learn more about the exhibit and the drink that has made Americans say "Oh, Yeah!" for nearly a century.
Read More »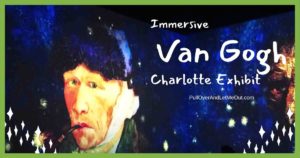 The Immersive Van Gogh Exhibit in Charlotte is an entirely new way of experiencing art. Travel with Pull Over And Let Me Out to learn more about this unique exhibition.
Read More »