The great thing about a quick visit to Wilmington, North Carolina is you don't need a lot of time to see and do a lot of things. I'm not recommending rushing your visit, but I am saying it's a great place to do a lot if your time is limited.
Make your way to historic downtown Wilmington and the River Walk and you'll be able to enjoy outdoor dining, shopping, and great coffee all in one afternoon.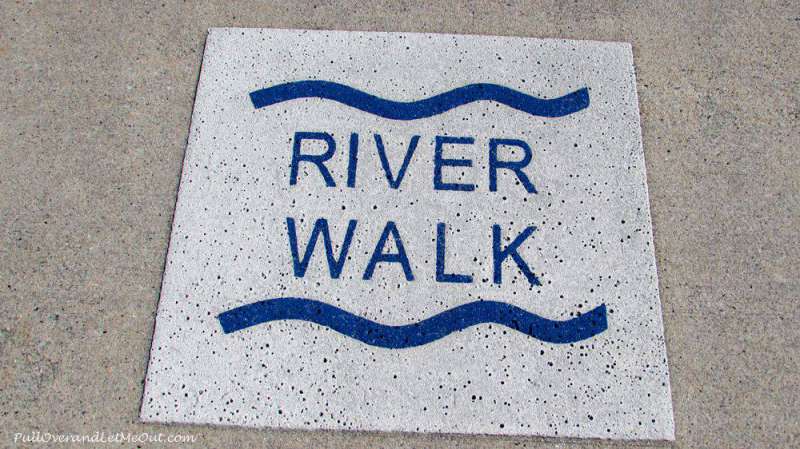 Whether you're strolling the River Walk or touring downtown, there's time and place to stop along the way and enjoy a meal. The charming historic district of Wilmington is a dining destination enhanced with magnificent scenery.
Visitors can choose from a long list of popular dining options that offer indoor and outdoor dining. There's seafood, Italian, Mexican, Greek, fondu, sushi, and more. On a recent visit, we dined at a waterfront favorite, Elijah's. Outdoor seating on the Cape Fear River supplied the perfect ambiance for our seafood luncheon.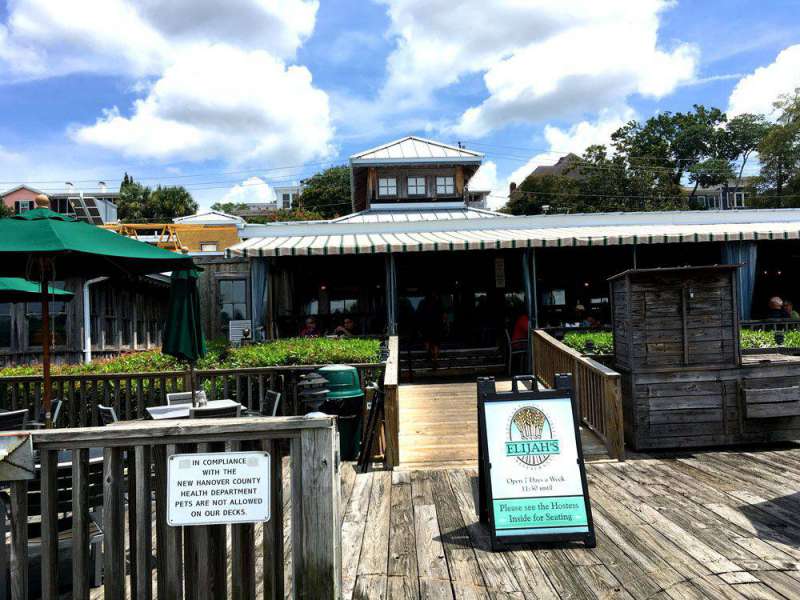 Elijah's on the Riverwalk is one of many restaurants offering outdoor dining.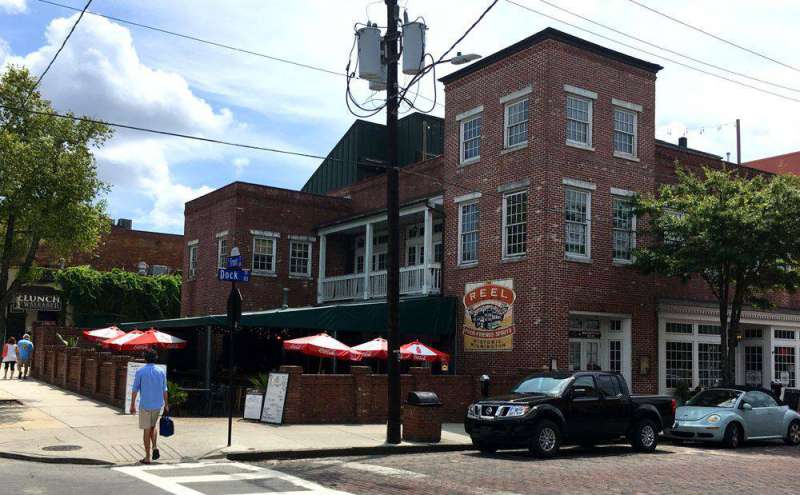 The Reel Cafe at the corner of Dock and Front Streets is another dining option featuring outdoor seating.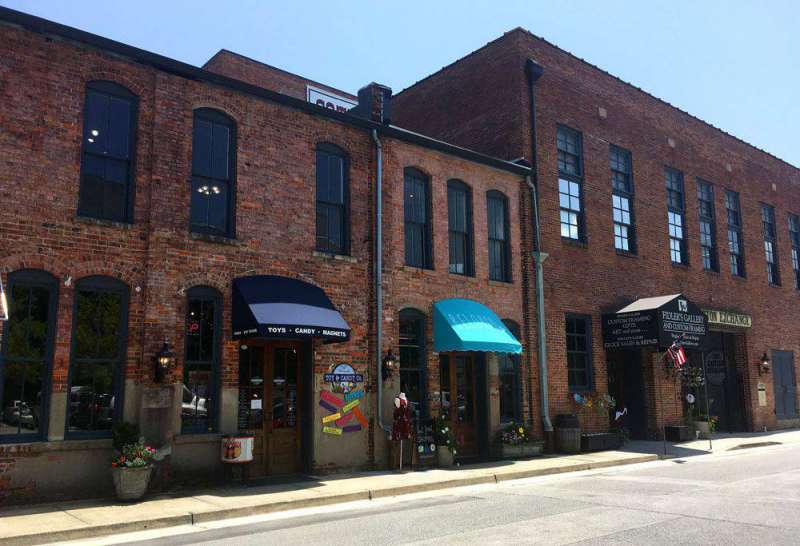 Wilmington is an awesome location to stroll and shop. Charming boutiques and curio shops dot the downtown and waterfront permitting visitors to pop in and out of shops discovering fabulous souvenirs and specialty items. Not only is there plenty of shopping along the River Walk, Front,
and
Market Streets, but locations such as Chandler's Wharf and the Cotton Exchange consolidate spectacular shopping in historic buildings.
Adding to the shopping opportunities, there are multiple street festivals and fairs throughout the year. The calendar is filled with several more to come this season!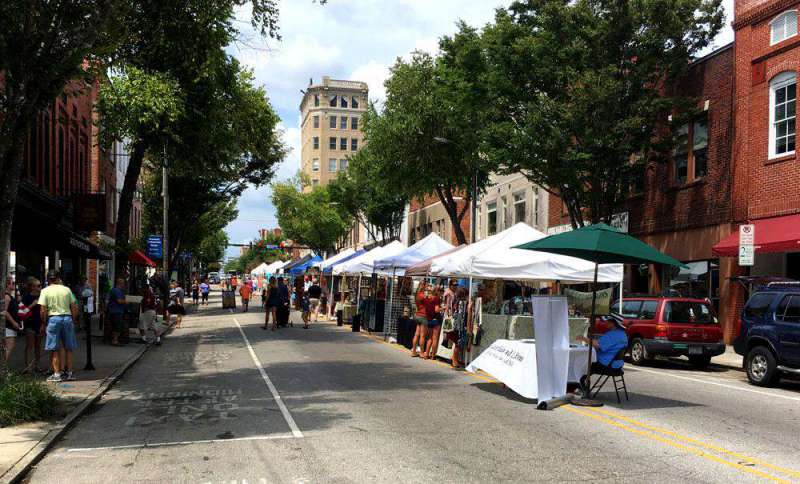 Wilmington is renown for its popular street festivals. Here's one on Front Street.
Wilmington Coffee Shops
I'm usually a tea drinker, but when in Wilmington, java is the beverage of choice. I'm not sure precisely how many coffee shops per person there are in the city, but one need not travel far in search of a great cup of Joe. After a nice meal and hours of shopping, kick back in one of the port city's many cozy coffee shops – it's the perfect finish to an afternoon in downtown Wilmington.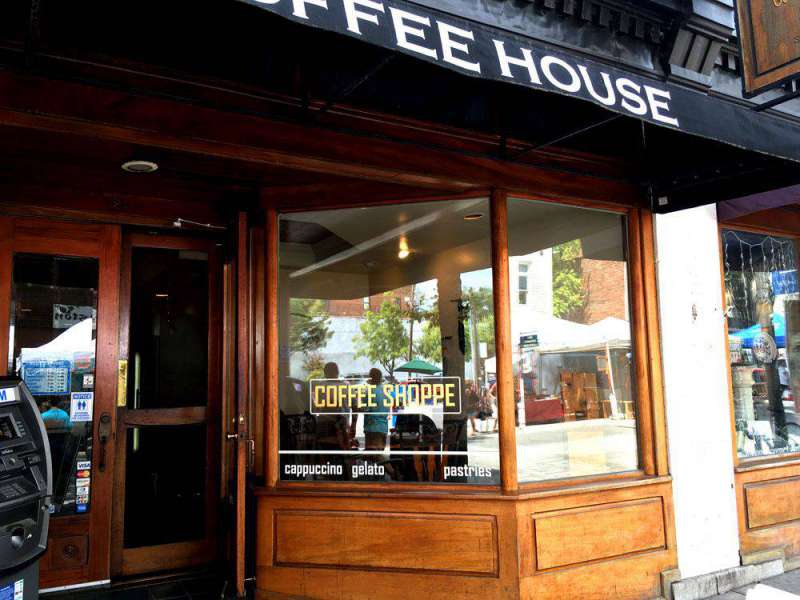 One of the multiple coffee shops in historic downtown.
Wilmington, North Carolina is a beautiful and historic city situated on the state's eastern coastline and is well worth spending time visiting. Its unique character, its arts and entertainment, eclectic shops and culinary scene gives the city a fabulous, fun vibe. However, should you find yourself limited on time while there, it's still possible to make the most of day-tripping downtown.
IF YOU LIKE THIS, PIN IT FOR LATER!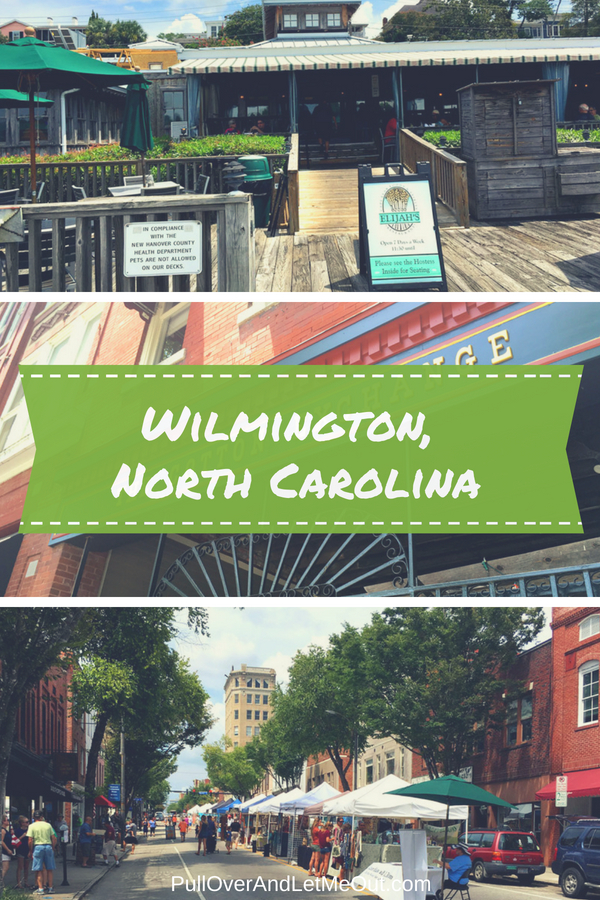 Save