In what is almost exactly the geographic center of North Carolina you'll find the town of Pittsboro. Established in 1787, Pittsboro is the county seat of Chatham County, named for William Pitt the Younger, the son of the first Earl of Chatham. Situated 17-miles south of Chapel Hill and 34-miles west of
Raleigh,
Pittsboro is the type of southern town that looks like it popped out of a movie set. With its tree-lined main thoroughfare replete with shops, historic architecture and dining options, this quaint town in the Heart of Carolina offers visitors an idyllic setting for a weekend pit-stop.
Pittsboro's Historic Downtown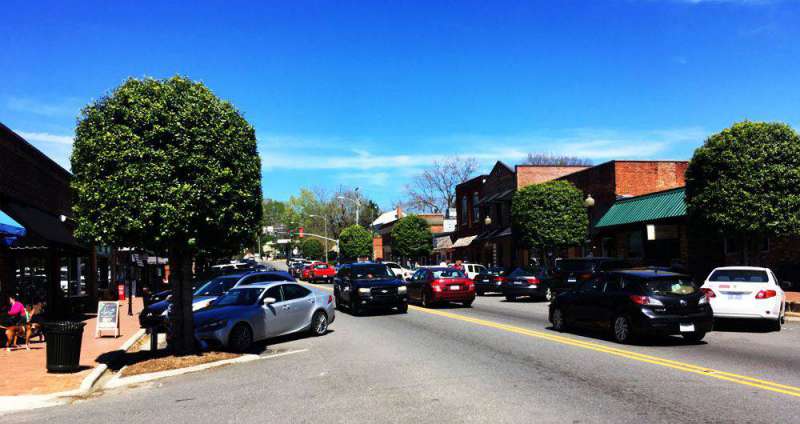 Start at the old courthouse and work your way up and down the streets, one side at a time. The main street, Hillsboro Street,  is dotted with specialty shops such as
Pittsboro Toys
,
Doodlebugs
, and
New Horizons Trading Company
. There's a fun wine shop called
Vino's
and even an
antique tool shop
! Take a leisurely stroll and enjoy a charming shopping experience that harkens back to days-gone-by.
Pittsboro's Historic Architecture
Having been around since 1787, Pittsboro has its share of fascinating old homes and buildings. There's a long list of structures included on the National Historic Register. Plan ahead and plot your course to take in Aspen Hall, Chatham County Courthouse, Hall-London House, Hadley House and Grist Mill, and several other historic buildings.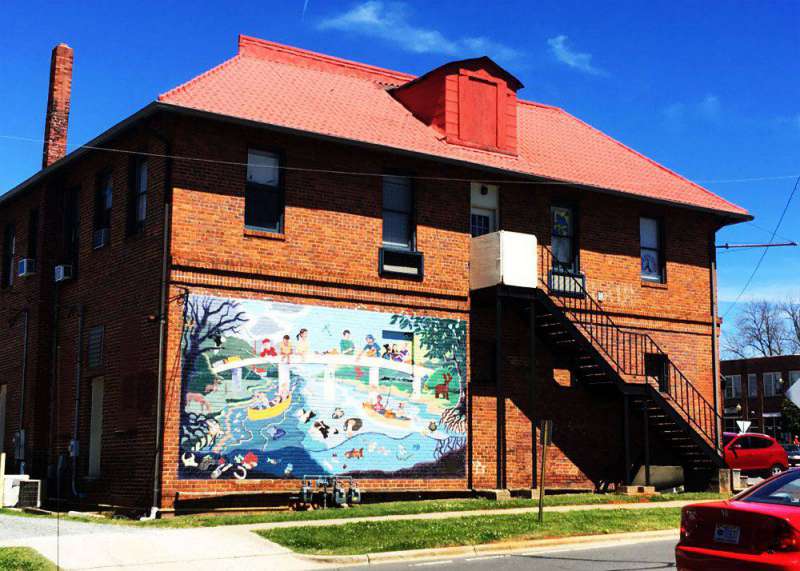 Pittsboro's Culinary Scene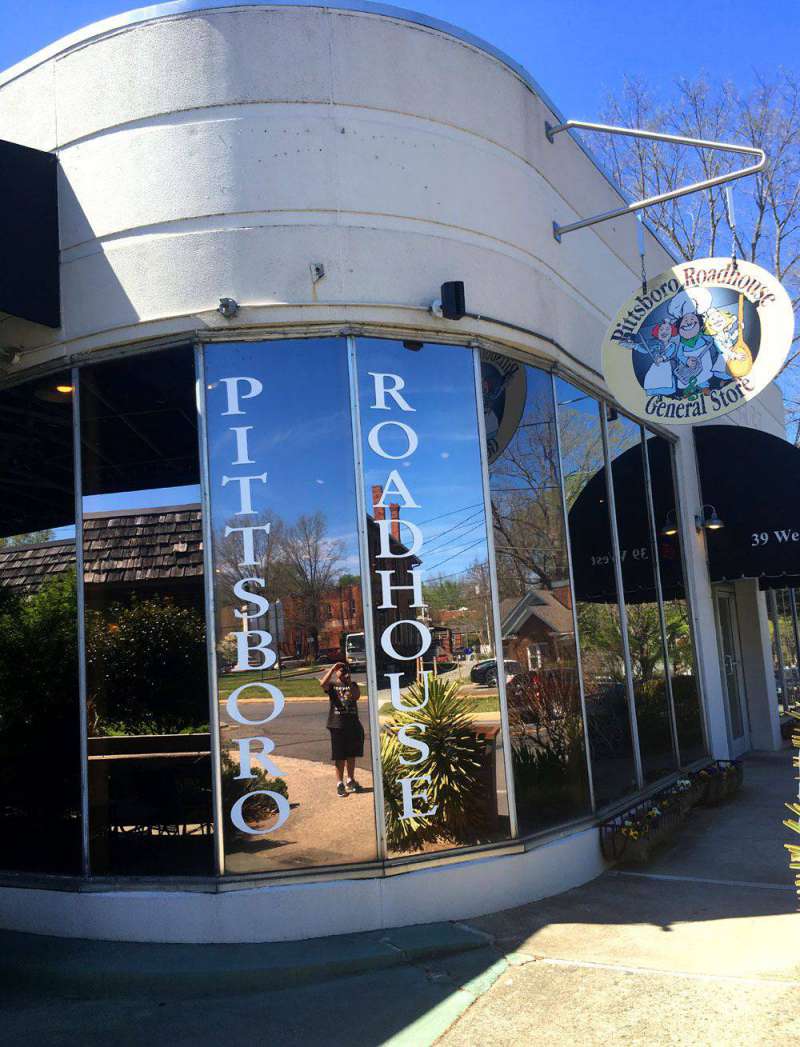 Pittsboro Road House & General Store in the heart of downtown features delicious food and live music.
Pittsboro serves up culinary favorites certain to make first-time guests repeat visitors to the town. Whether you're looking for a quick bite, a sweet treat, or a sit-down meal, there's a cuisine to suit your hunger.
The Phoenix Bakery
on Hillsborough Street features decadent delights such as a banana swirl bun, jalapeño sausage square muffin, specialty cakes, cookies as well as gluten-free baked goods.
S&T's Soda Shoppe is an iconic Pittsboro favorite. The old-style décor complements the classic American menu – a long list of reasonably priced sandwiches, hot dogs, salads, and ice cream sundaes have made S&T's a crowd-pleaser for over twenty years.
While visiting, we enjoyed a delicious lunch at the Pittsboro Road House & General Store. Located steps away from the Chatham County Court House, the former car dealership today houses one of the town's favorite spots for dining and entertainment. Traditional Southern favorites made from fresh local ingredients are presented with a modern twist. The fried green tomatoes are out-of-this-world and the desserts are worth saving room for. In addition to superior food, Pittsboro Road House features a full schedule of live music. Pop in for Big Band Mondays or Acoustic Tuesday and Thursday or really cut loose on Friday and Saturday when the dance bands play.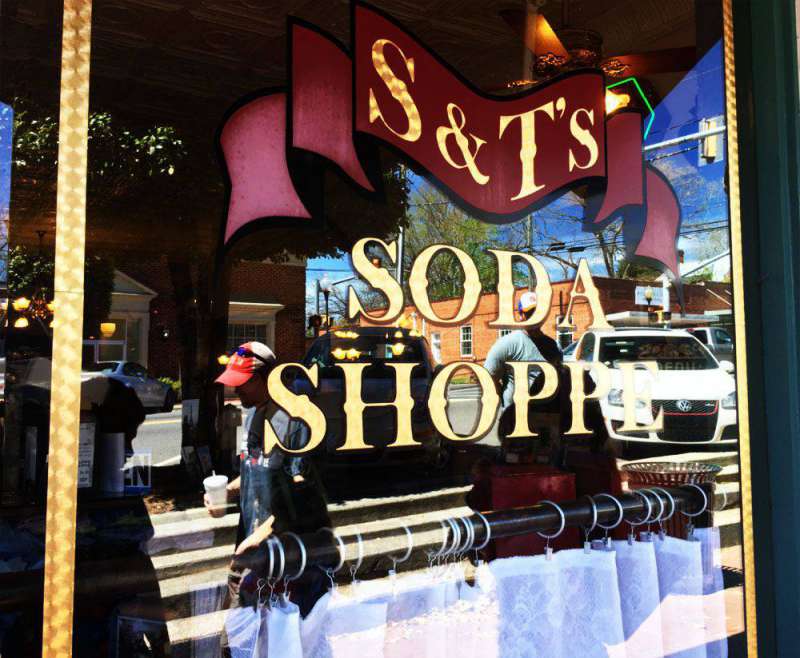 S&T's Soda Shoppe is a perennial favorite.
Pittsboro has more to offer than just it's winsome historic downtown. Fearrington Village is a short drive from downtown. The mixed-use community occupying farmland dating back to the 18th-century is a scenic village comprised of boutique-style shops, eateries, gardens, and the renown Fearrington House Restaurant and Inn.
Moreover, for those looking for outdoor activities, Jordan Lake is only eight miles east. A large portion of the lake is a state recreation area with over 180 miles of shoreline. Jordan Lake's a favorite spot for boating, fishing, and panoramic vistas.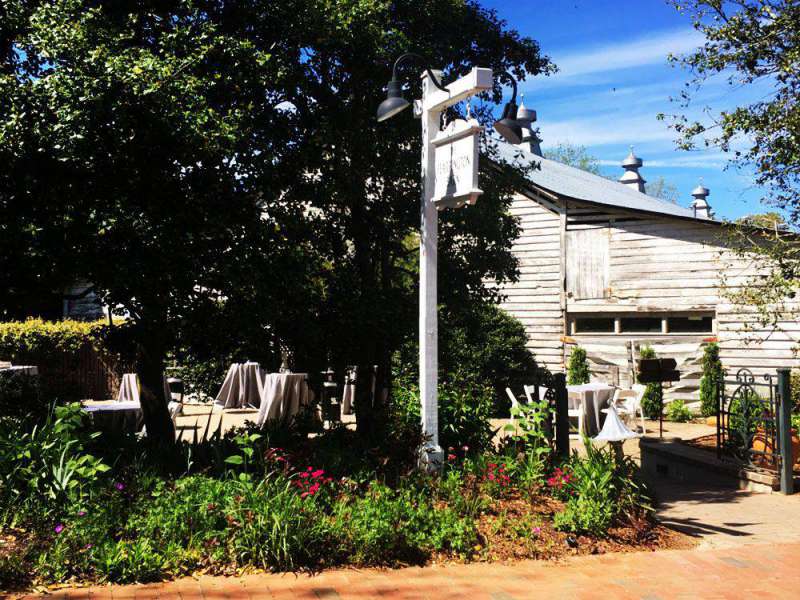 The Fearrington Barn is popular for parties and receptions.
Pittsboro, North Carolina is an inviting southern town with loads of character. From its appealing main street, extraordinary architecture, and dining scene, its allure beckons visitors to spend a few hours and have a good time. Though only about 4.2 square miles in size, Pittsboro packs plenty of fun into a small area and is a terrific pit-stop for a weekend outing.
IF YOU LIKE THIS, PIN IT FOR LATER!