I'm not being ghoulish when I say this, but the best way to tour Savannah, Georgia, is from the back of a hearse.
Savannah is the oldest city in Georgia. Established in 1733, this port city once served as the state capital, it served as a strategic port in both the American Revolutionary War and the Civil War, and it's been visited and called home by pirates, authors, and industrialists. With such a varied history, Savannah has also gained notoriety for its visitors who came but never left.
Because of these long-term visitors, Savannah is considered one of, if not the, most haunted cities in the United States.
With a reputation of being home to the undead, it's only fitting to tour this charming southern city while riding in the back of a hearse.
.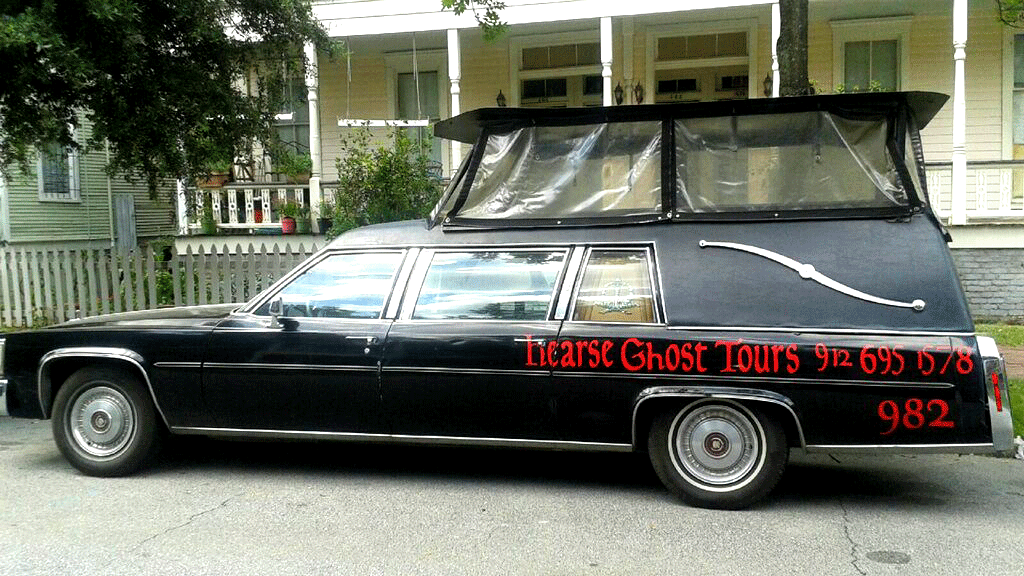 Best Way To See Savannah
Hearse Ghost Tours
was the brainchild of Daniel Murphy. Murphy approached the city with his idea of running ghost tours in Savannah's historic and Victorian districts using re-purposed hearses. The city almost resisted, but ultimately agreed to permit the venture with the stipulation the hearses used must be black.  Meeting that request was easy, and now more than 15-years later, the hearses are a Savannah tradition.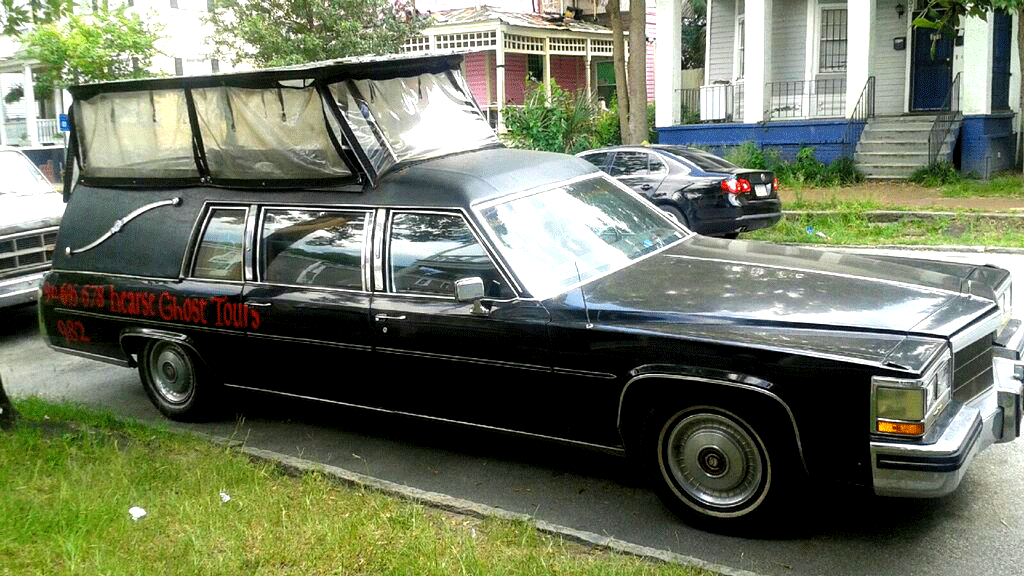 Touring Savannah
I spoke with Louis Clausi, a Hearse Ghost Tours driver for over 11-years, to learn more about this unusual tourist attraction. Clausi loves his job, and when I asked him why visitors would want to take a Hearse Tour, he notes, "It's a unique experience in the back of a Cadillac, and each tour is a unique adventure in search of….. "
In search of what?
Ah, that's the question.
Clausi says, every tour he drives, passengers are filled with a great mix of, Gosh, I hope we see something, and, Gosh, I hope we don't see something.
There are 11 hearses in the fleet and each guide offers his or her own distinct tour. Some drivers venture to areas such as Laurel Grove or Colonial Park cemeteries, others drive towards the Old Candler Hospital, and others yet, visit the Benjamin Wilson House.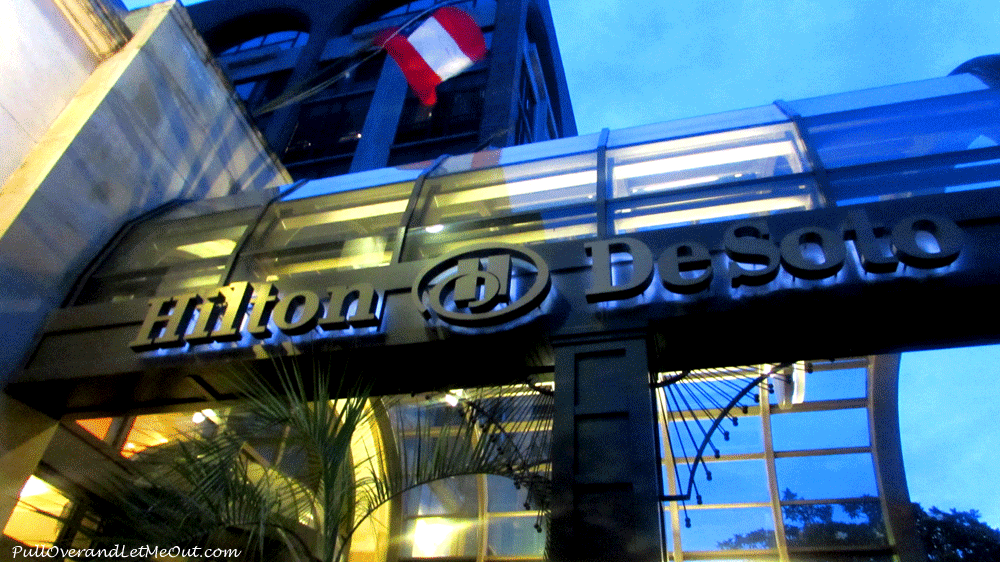 Hearse Ghost Tours picked us up at our hotel.
What To Expect 
The evening I took the tour, our guide was Bret. When Bret picked us up at our hotel, we climbed into the hearse and embarked on the most unusual tour I've ever taken.
At first, it feels a little odd to be climbing into a hearse, but these vehicles aren't run-of-the-mill hearses. Each of the previously-owned hearses has been purchased from funeral homes and transformed into what's become a fixture in Savannah.  Seats that swivel and sit up high, permit passengers to take in the scenery while their tour guides regale them with ghostly stories.
Bret drove us along the river, through the historic areas, and past the home of Girl Scout founder, Juliette Gordon-Lowe. He shared the history of the locations, as well as the lore of ghostly happenings associated with these places.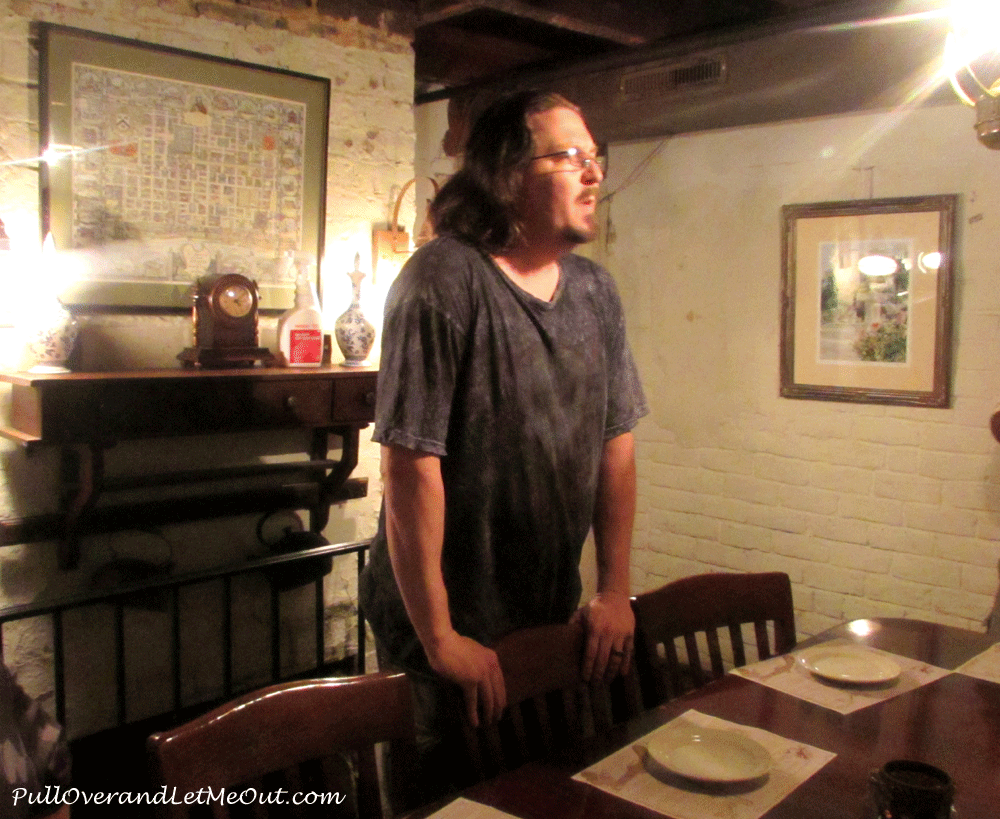 He also made a stop at the Pirates' House Restaurant.
The Pirates' House Restaurant has been a fixture in Savannah since 1753. It was originally popular with the sea-faring crowd and pirates, of course. One of its famous literary guests, Robert Louis Stevenson, based characters in his novel, Treasure Island, on people he met while staying at the inn. Perhaps because of the building's age, or maybe due to the people who frequented this spot, it's gained the reputation as one of the most-haunted places in the city.
While at the restaurant, we were able to tour multiple dining rooms; each with a story. Bret shared tales of paranormal activity and events that took place there over the years. I was standing by a stair banister while Bret was telling us of the ghostly appearance of a boy on those very steps.
While he was speaking, I looked down and noticed goosebumps on my arms. Every hair on both of my arms was standing straight up. I nudged my son beside me and whispered to him, I'm not cold. Needless to say, his eyes became as wide as saucers.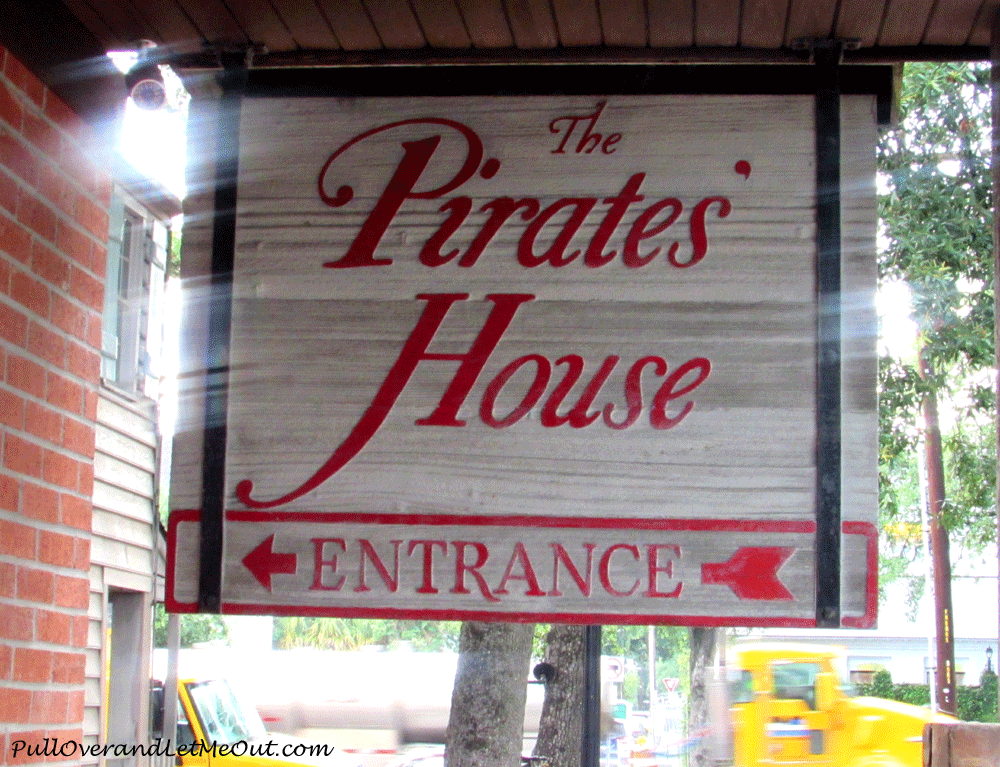 Savannah Ghost Stories 
Later, when we were all back in the hearse about to depart, Bret pointed to the windows of the room where Captain Flint, made famous in Treasure Island, stayed. Just as the hearse was leaving the parking lot, a woman in the back pointed out that the curtain in the front window wasn't open when we were all looking up, but that it was now open.
Were these paranormal experiences? Or, were these just unusual coincidences?
Who knows?
Clausi tells me he's heard so many stories like mine and has had multiple passengers 'sense' things, that he doesn't doubt there are explanations beyond our understanding.
Will scary things happen on the tour?
Maybe.
Clausi says, he's oblivious to spirit activity, but others tell him they sense or experience things. He also says it's fun when folks on the tour share their digital images; often they've captured something with their camera their eyes missed.
Is it a good value?
Absolutely. Hearse Ghost Tours is reasonably priced and a fun way to tour Savannah. $17 for adults and $10 for kids 10 and under. They accept credit cards, but cash is easier, and tips are encouraged. It's also the number-one ghost tour in Savannah so you'll want to book ahead of time.
Is it kid-friendly?
The tours aren't scary, but use your discretion and take into account the child's age and personality.
Do I believe in ghosts?
I'm not sure, but I do believe Hearse Ghost Tours is a fun and unusual way to learn about Savannah, Georgia.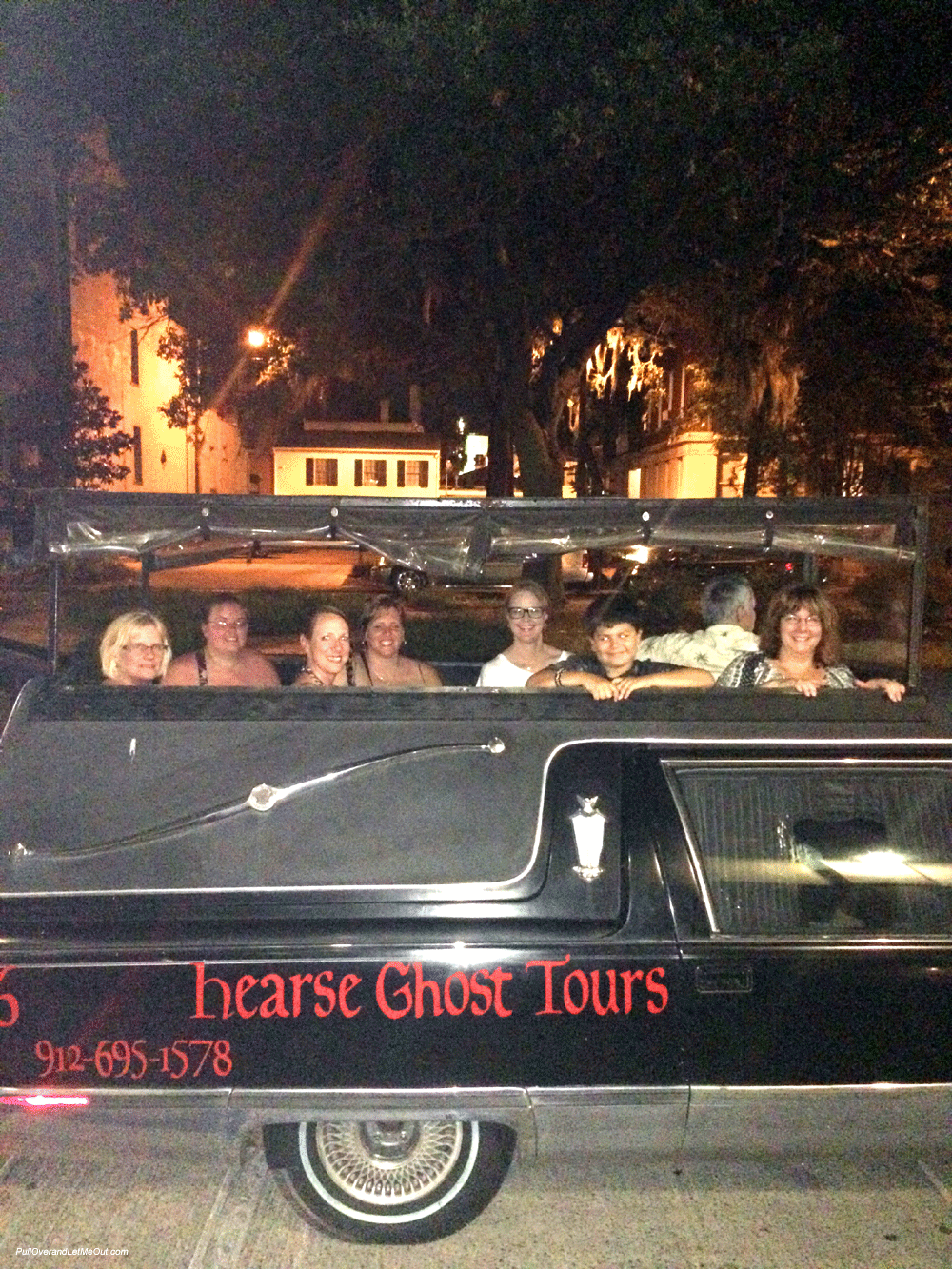 Not the best quality picture, but our group enjoyed the Hearse Tour and it's the best way to see Savannah!
IF YOU LIKE THIS, PIN IT FOR LATER!