Southern Pines, North Carolina has been on my "to-do" list for quite some time. The charming railroad town in Moore County in the south-central part of the state, famous for golfing, was a place I'd been meaning to get to but for whatever reason hadn't. After months in lockdown due to the pandemic and despite many attractions remaining closed, I was determined to visit. With the sun shining, humidity low, and a balmy breeze blowing, this was the day. Here's how I spent a sunny Saturday in Southern Pines, North Carolina.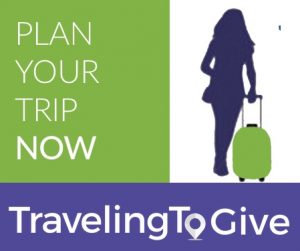 Disclosure:
Many links you see on this site and within our trip planning tool are affiliate links. If you click through and make a purchase I'll get a small commission and it won't cost you any extra. On selected stories, for those hotel and car bookings made using our TravelingToGive™ tool we contribute 2.5% of gross hotel and car sales to Paws for Purple Hearts. So, thanks in advance for helping me keep bringing you the content you enjoy and at the same time, giving back to those who so bravely serve our country! #everytripmatters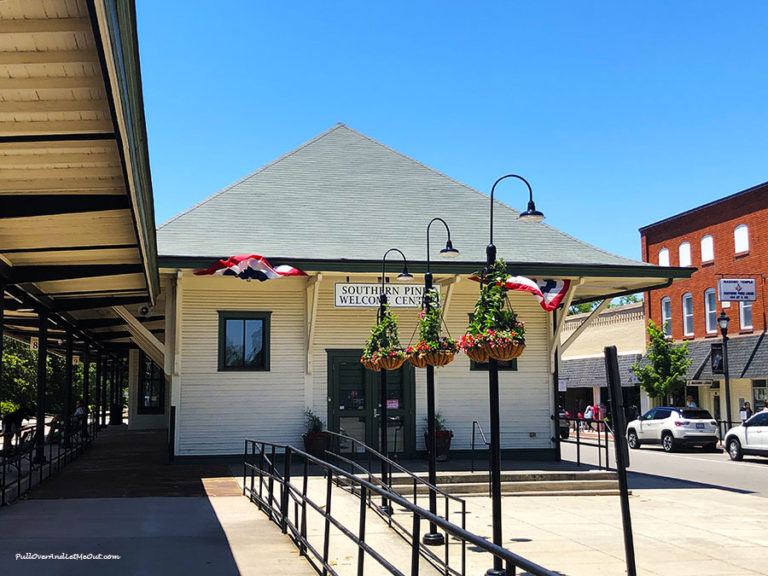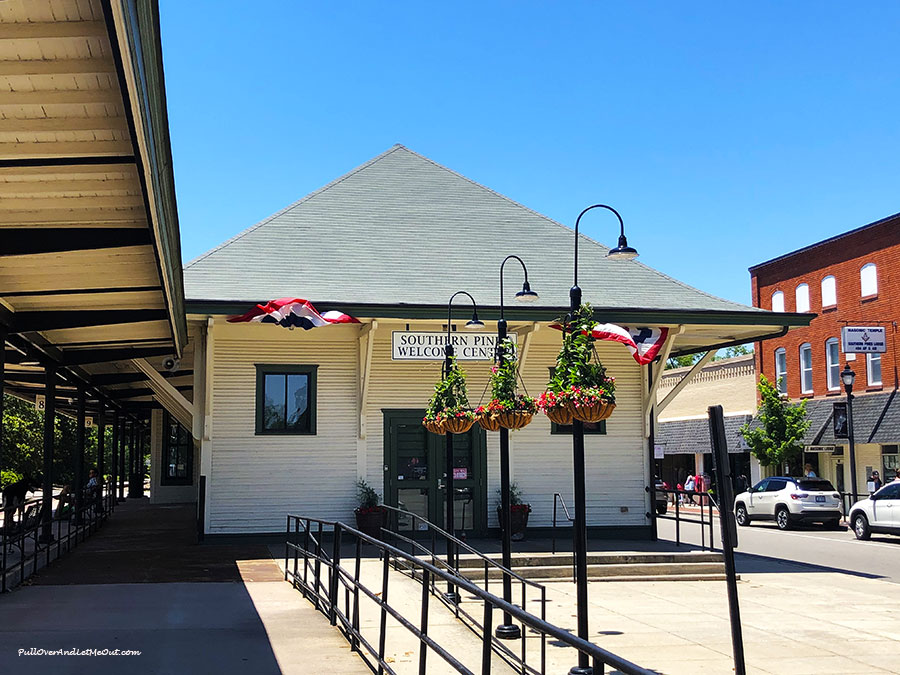 The region's history is closely tied to its soil. Known as the "Sandhills," this part of the state was settled in the early 18th-century by Highland Scots. (For more on the Scots in North Carolina click here) However, the sandy soil made farming and agriculture challenging at best. Consequently, it wasn't until the railroad came through in the mid-19th century that the area took off. The native pine trees became a cash crop and were shipped all across the country.
They call it a "Paradise in the Pines." In 1884, a gentleman named John T. Patrick purchased some acreage for a little more than $1,200 and named the area Southern Pines. Because of the region's mild climate, Patrick envisioned a health resort. He wanted Southern Pines to become an escape from the northern cities. The town grew and although his dream never fully came to fruition, the healthy living aspect was the motivation for the town's origins.
Over time, two Southern Pines developed – "East" Southern Pines which was inhabited primarily by locals of Scottish descent and seasonal visitors, and "West" Southern Pines which was one of the first incorporated African American towns. The western section was annexed into the larger Southern Pines area in 1931, creating the culturally diverse municipality that continues to flourish today.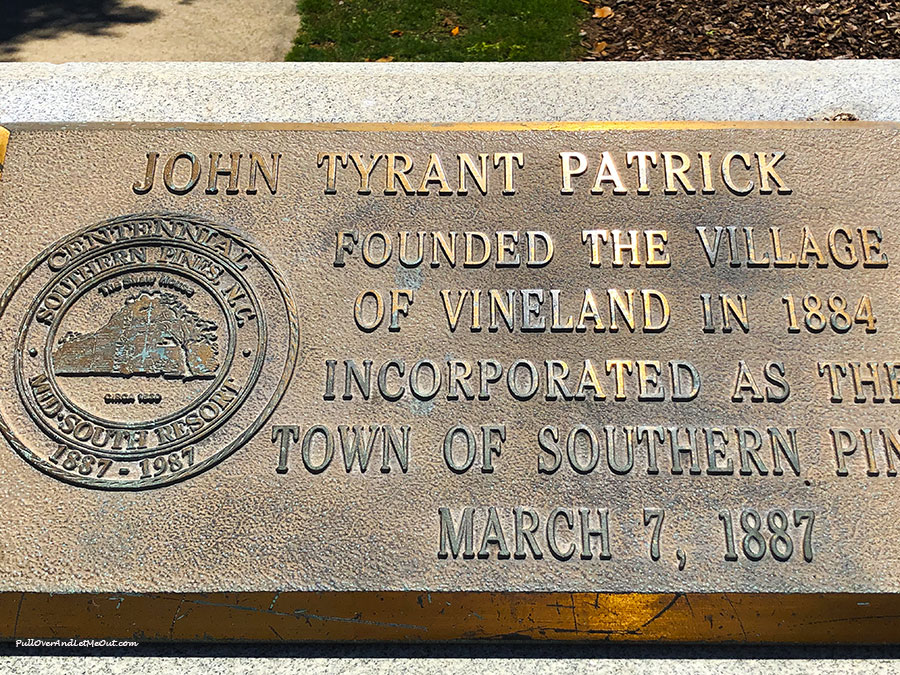 Southern Pines "The Home of American Golf"
Southern Pines also embraces its proud title, The Home of American Golf. Pinehurst, Southern Pines, and the Aberdeen area comprise the famed golf region which was the longtime home of legendary golf course designer, Donald Ross. Several of the courses Ross designed, including the historic Southern Pines Golf Club, are among the 30 courses within a 15-mile radius. Multiple golf courses in the area play host to some of the most prestigious championships in golfing adding to the prestige and allure of Southern Pines as a golf destination.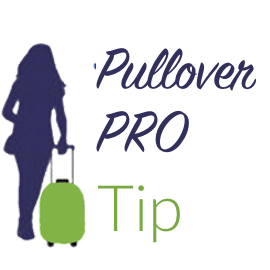 A Step in Time Tours walking tours highlight the history and culture of downtown Southern Pines. The tours commence at the Welcome Center.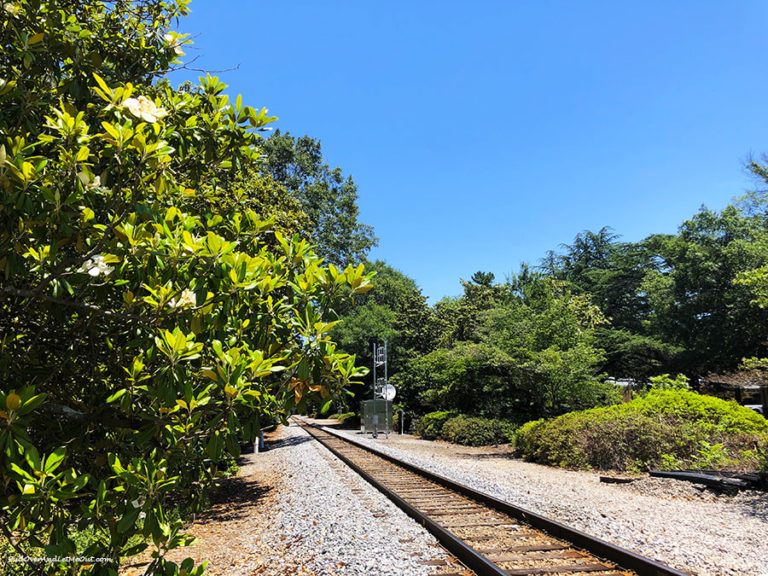 Upon arriving in Southern Pines, the first thing you'll notice about the historic downtown area is the railroad tracks running right through the middle. The historic district of Southern Pines on Broad Street between Connecticut and Indiana is on both sides of the tracks. Adding to the ambiance, the tracks are lined with massive and fragrant magnolia trees. You'll think you've strolled onto a movie set, but instead you're in the heart of Southern Pines.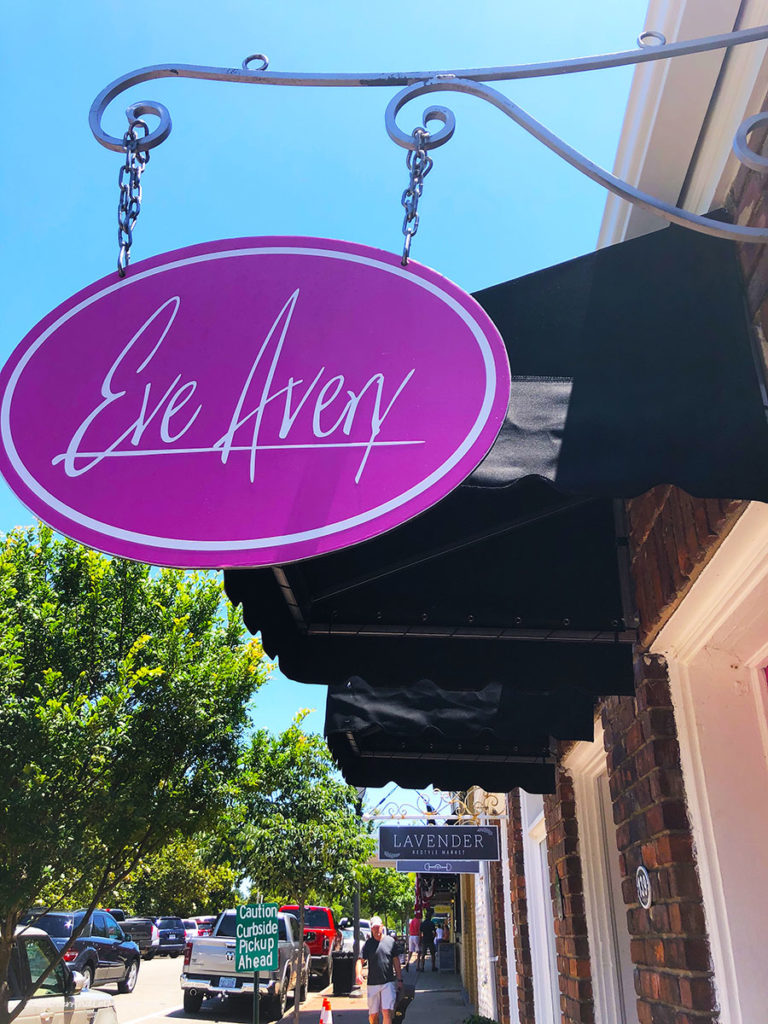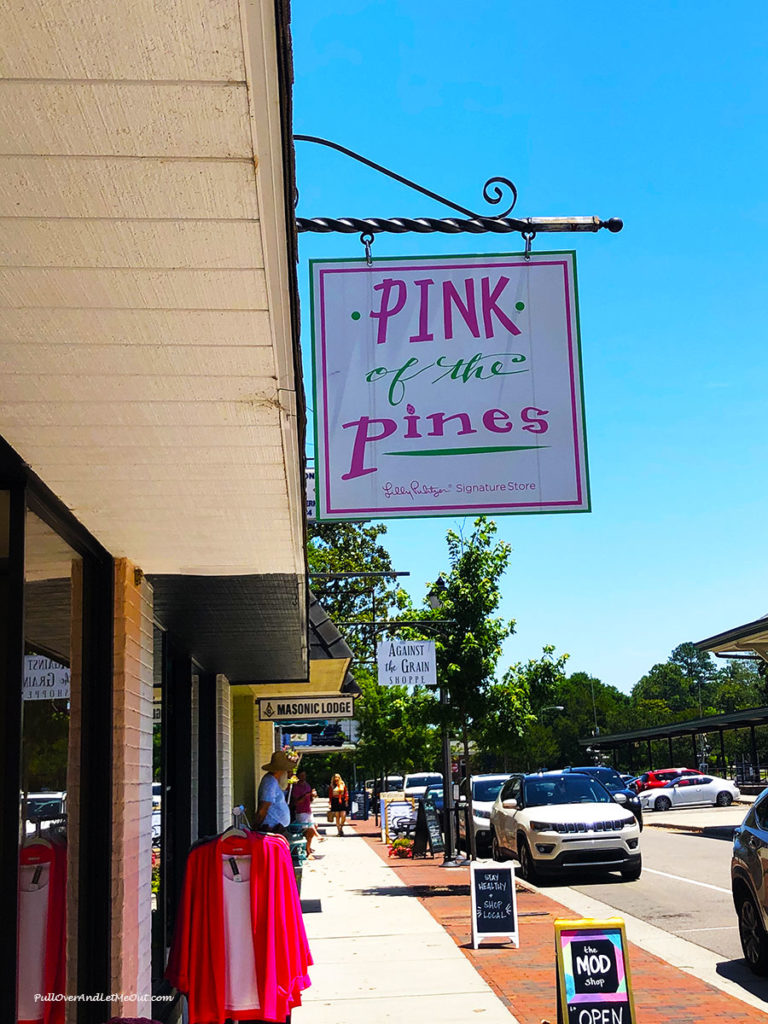 Park the car and begin walking. Walking is the ideal mode of transportation for experiencing the charismatic downtown. There are shops, galleries, and boutiques a plenty for your amusement.  Although not every store was open, enough of them were and I was able to scope out some delightful items. A personal favorite was Pink of the Pines, a signature Lilly Pulitzer shop!
We arrived shortly after 1:00, so we were ready to enjoy a tasty meal and found a wonderful spot with indoor and outdoor seating. The Bell Tree Tavern is styled after old-time taverns. Its dark awning, hardwood floors, brass fixtures, and dark wooden bar harken back to days and taverns gone by. The ambiance is captivating. We settled in for a delicious repast. I opted for a salad and my husband selected the club sandwich with fried okra. I'll pause here to tell you; I stole several pieces of okra from his plate and would return just to have the okra again. It was the best I've ever tasted.
In addition to yummy meals, the Bell Tree features an extensive drink menu which includes over 40 kinds of whiskey, 13 draft beers, and craft cocktails. Contributing to the vibrant atmosphere is the numerous television screens showing sports, albeit from days past due to the Covid-19. I for one as a Maryland native, was thrilled to watch game 6 of the 1971 World Series between Baltimore and Pittsburgh while enjoying my lunch.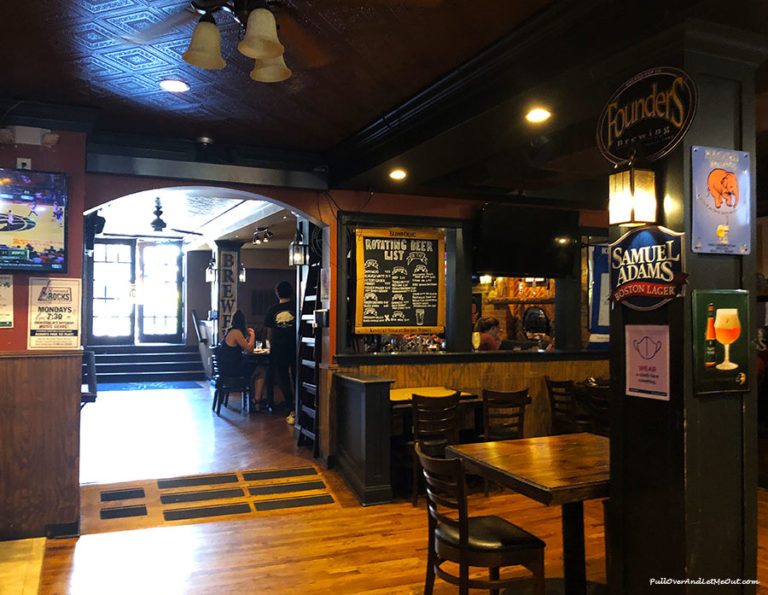 Southern Pines is more than golf!
Post lunch, we decided to hop in the car and just drive around to take in the entirety of Southern Pines. We traveled through the downtown area, then to neighborhoods shaded by tall pines, until making our way out of the city limits to the beautiful rolling countryside.
Yes, I saw several of the ubiquitous lush golf courses, however, a surprise to me was the number of horse farms we found. In addition to golfing, Southern Pines is horse country.
The mild climate, soft soil, and good footing attracts top horse trainers and equestrians to Southern Pines. Additionally, the 250-acre Carolina Horse Park holds events attracting world-class international competitors in a variety of equestrian and dressage events. Many breeders, trainers, and equestrians of all skill levels call Southern Pines home. I can understand why. The picturesque scenery was a serendipitous and pleasing discovery.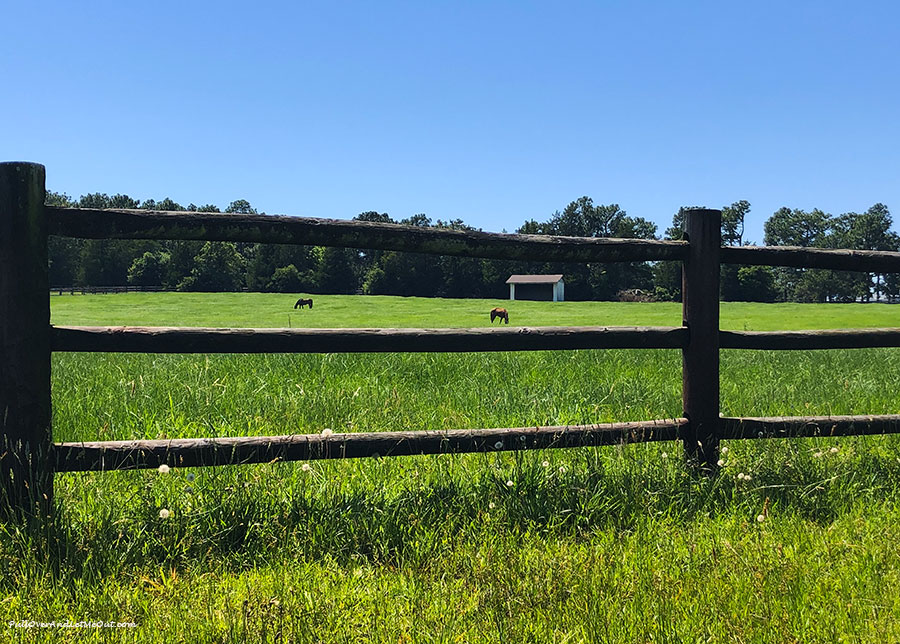 Southern Pines Brewing Co.
After a lovely ride through the countryside, we decided to visit one of the region's craft breweries. We stopped in at Southern Pines Brewing Company. This veteran-owned craft brewery serves up a variety of tasty beers. We ordered a flight and sampled suds called, Misty, Nav, Duck Hook, and a Salted Carmel Macchiato Stout. The friendly staff assisted us and even packed a Duck Hook for us to carry home. It was the perfect cool libation to finish up our sunny Saturday in Southern Pines.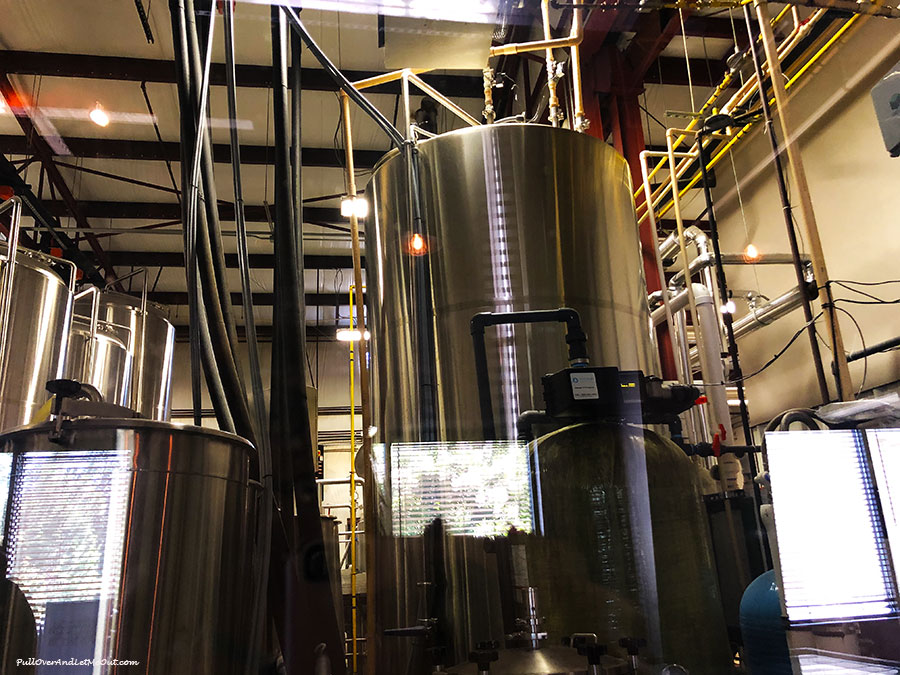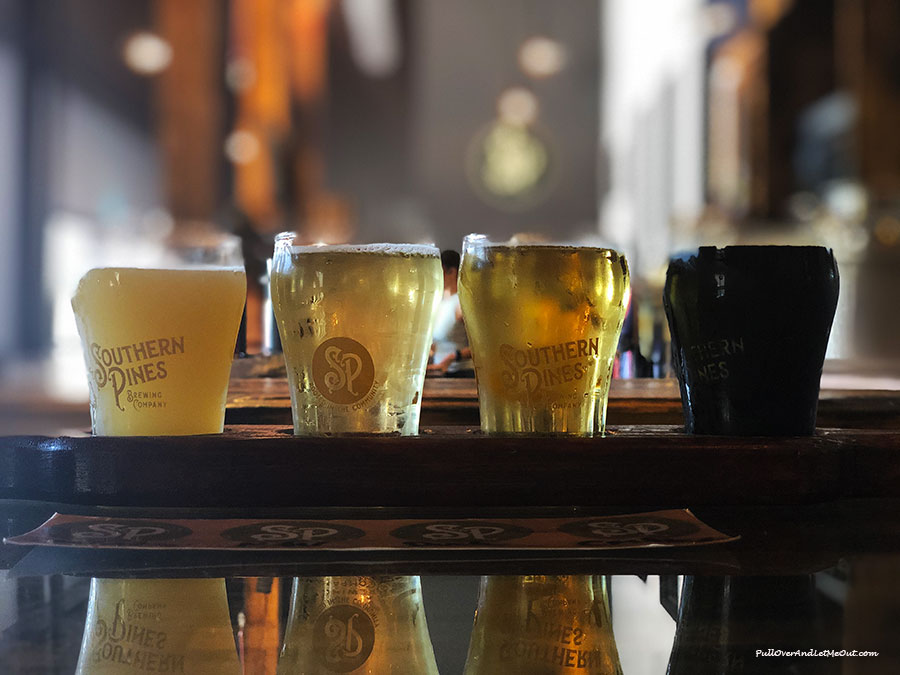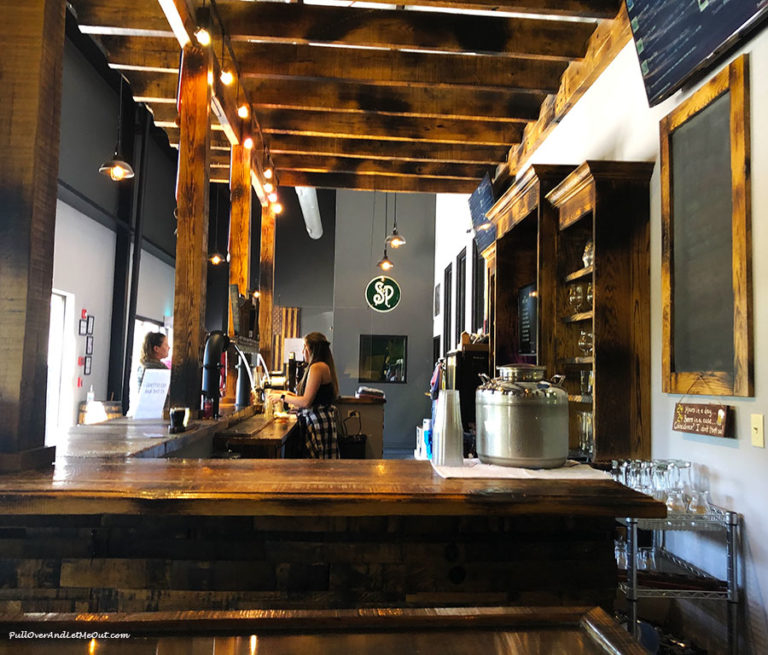 Our visit was much needed, but the timing was not ideal inasmuch as several points of interest remained closed due to the pandemic. I'd have loved to visit the Weymouth Center for the Arts and there is a walking tour of the historic downtown area I would love to take. Alas, I guess that means I shall return post-Covid-19. And really, why not? It's an easy 1-and-a-half-hour drive south of Raleigh and an enjoyable way to spend a sunny Saturday or getaway weekend. The story of Southern Pines is fascinating. As a history buff, I must make another journey dedicated to learning more about this vibrant city of over 12,000 citizens as soon as possible. The quaint historic town most famous for golf, has much more to offer and earns its nickname, "Paradise in the Pines."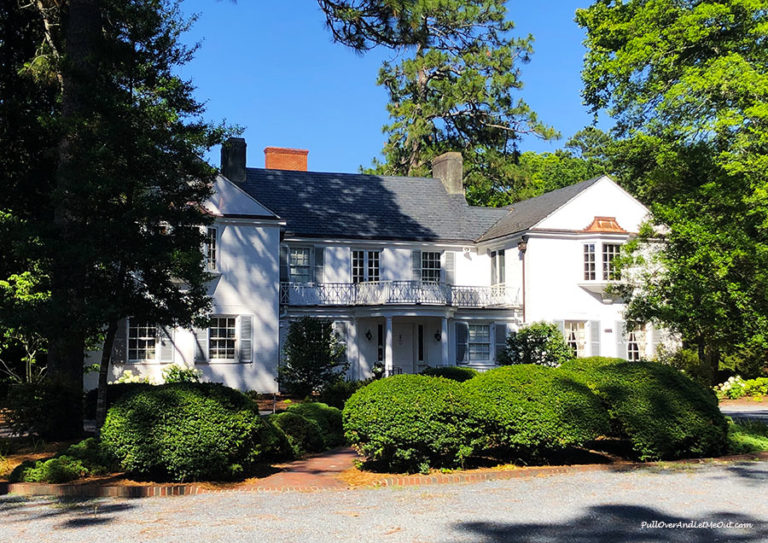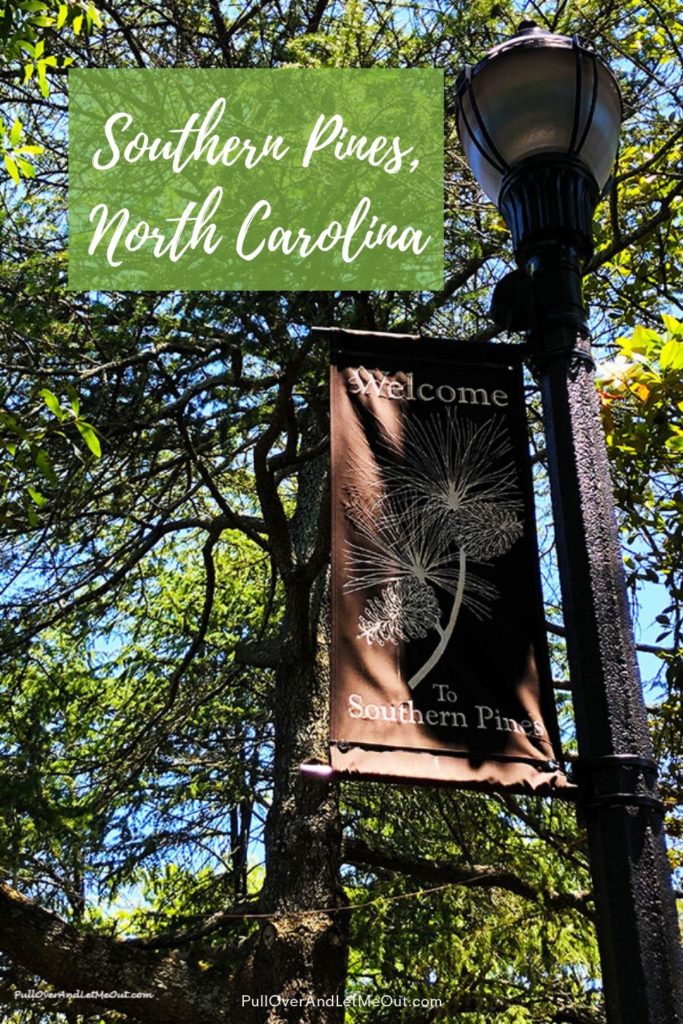 ► Plan Your Trip to Southern Pines Now!
How does TravelingToGive™ work?
It makes it simple to plan your trip and to give back with each trip. We've pre-filled the destination from the article and if there are multiple places mentioned in the article, we've put the one that is best used as your base to see all of the places mentioned.
Just select I'M STAYING and enter the travel dates and hit SEARCH. It automatically uses the first place in the article. For a multi-day trip, if you stay near that location, you should be able to use it as your base. If available, you'll also see B&Bs, condos, apartments and private homes in the results.
Can I change the destination? Yes, it is super simple. Just click on the pencil and enter the name of any place mentioned in the story. Or you can enter any address or even the name of a company if you are mixing business and pleasure.
Just click I'M DRIVING and you can see how long it will take, get driving directions and even rent a car if you need one.
Yes, we guarantee the best published rates on hotels. No more spending hours looking for the best price. Click on the link for BEST RATE 110% GUARANTEE for details.
Can I earn frequent traveler points?
On hotel bookings, this is up to the hotel chain. Once you make your booking and have received your confirmation, call your hotel loyalty number and ask them to enter your number in the record. Or you can ask at the hotel when you check in. On car rental or air bookings, the system will prompt you for your number and it will be in your booking with the travel provider.
I have a charity that I would like to benefit with my travel. Can I do that?
Yes, we realize that while the charity we have selected may not resonate with everyone.

If you want to sign up for your own tool, either as an individual, a company or a non-profit, click on the link below to register for your own tool. It is free and it only takes minutes.
Hey pinners, save this for pinning after your trip
After you get back from your trip, please use these images to post to social media or post your own photos.  Please tag us on your post #pulloverandletmeout
You can also use the social sharing links on the SmartTrip tool.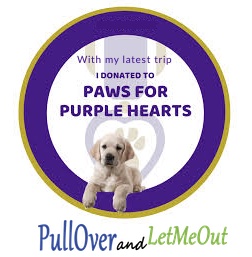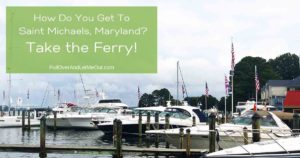 Travel to Saint Michaels, Maryland with Pull Over And Let Me Out and let the Oxford-Bellevue Ferry do the driving!
Read More »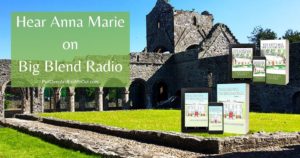 Hear author, Anna Marie Jehorek, guest on Big Blend Radio where she discusses her acclaimed fictional novels set in Ireland
Read More »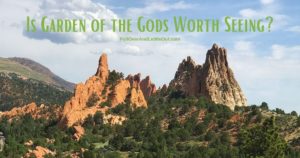 Travel to Garden of the Gods in Colorado Springs, Colorado with PullOverAndLetMeOut and find out if this iconic landmark is worth seeing
Read More »
Shop for popular travel gear!