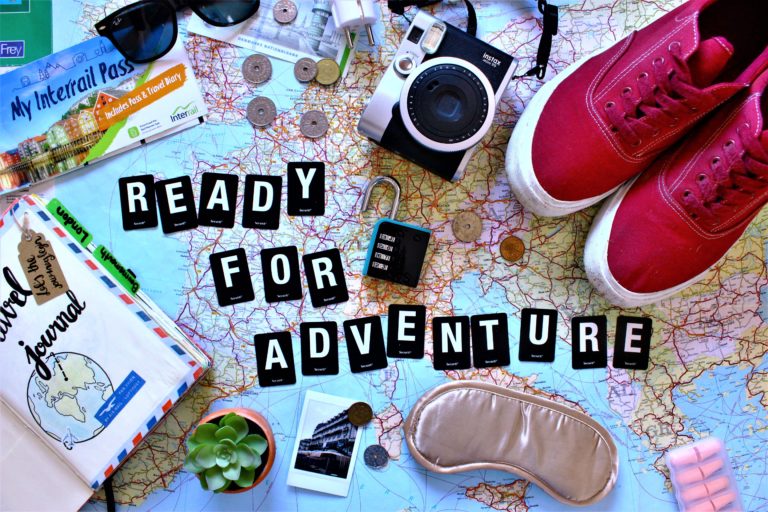 Preparing for a trip or weekend getaway is always exciting, and it's important to have the proper equipment to make the trip as simple and carefree as possible. However, when I'm planning a trip, I don't want to blow my travel budget on expensive gear before I even leave. I'm always on the lookout for useful but inexpensive travel accessories that will make my journey easier. Here is a list of ten top travel accessories for under $10.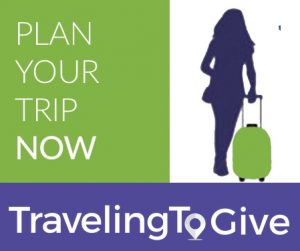 Disclosure:
Many of the links you see on this site and within our trip planning tool are affiliate links. If you click through and make a purchase, I'll get a small commission and it won't cost you any extra. On selected stories, for those hotel and car bookings made using our TravelingToGive™ tool we contribute 2.5% of gross hotel and car sales to Paws for Purple Hearts. So, thanks in advance for helping me keep bringing you the content you enjoy and, at the same time, giving back to those who so bravely serve our country! #everytripmatters
1. Luggage Travel Cup Holder
This inexpensive travel gadget gives new meaning to the term, hands-free.  The Accmor Luggage Travel Cup Holder easily attaches to a suitcase handle and lets you carry your beverage while pulling your luggage.  The multifunctional luggage-mounted cup caddy can carry drinks on the front and your phone, passport, cash, travel map, or small items in the back pocket. The back pocket does have a zipper so you can keep your valuables safe from falling out on the way. 
Best of all, it's listed on Amazon for only $9.99!
2. Digital Portable Luggage Scale
This low-cost hand-held luggage scale ensures that you never over-pack your suitcases. The Smart Weigh Digital Portable Luggage Scale, at $9.99 on Amazon, is lightweight in design and strong and durable for travel. Avoiding overweight fees will save you a fortune in the long run. The highly accurate sensors and beautiful LCD screen provide consistent readings, giving you peace of mind that your bag will not tip the scales.
3. TSA Approved Luggage Lock
This TSA-approved luggage lock gives screeners the ability to inspect and relock luggage without damaging the lock. Similarly, you can create your own three-digit combination to keep your gear safe. The sturdy, durable metal lock has a vinyl-covered cable and is available in a variety of colors. It's only $6.70.
4. Laundry Detergent Sheets
Laundry on the road has never been easier! Rènuv Premium Laundry Detergent Sheets are eco-friendly, lightweight, and compatible with most washing machines. They also have a pleasant light scent and do an excellent job of removing stains. Nobody wants to do their laundry on the road, but when it's necessary, these sheets make it easy.
5. Knee High Compression Socks
These socks are all about function and style. They are made of lightweight, durable, and breathable fabric to keep you comfortable while providing support and relief without limiting your mobility. Whether you're traveling by plane or car, compression socks can help reduce swelling, cramps, and fatigue by increasing blood flow and providing extra support.  Made by Pohl Schmitt, they come in a range of styles and sizes for both men and women. 
6. RFID Hidden Clip Stash Money Belt Travel Pouch
This RFID-lined wallet pouch from Lewis N. Clark protects against unwanted scans, making sure that your cards and personal information remain safe and private.
It's also made of lightweight nylon fabric and has a sleek design that makes it suitable for both men and women. It can also be easily tucked away for safekeeping and it's not bulky at all. This is a wonderful option for keeping valuables and cash close at hand. 
7. Foldable Hiking Backpack
This is the ultimate extra bag. A  foldable backpack, made of lightweight waterproof nylon, it's easy to tuck into your luggage for later use. It's not only light, but it's also tough. The backpack is made by Mandarin-Gear and folds down to fit nicely into pockets or bags. It's the ideal bring-along bag for any trip.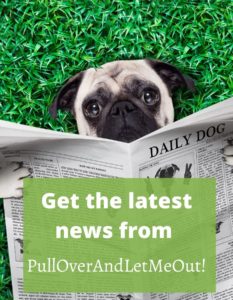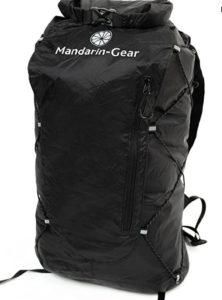 8. TSA Approved Clear Travel Toiletry Bag
TSA-approved clear travel toiletry bags are portable, lightweight, and durable, and are ideal for carrying small bottles, cosmetics, shaving kits, and other essentials.   With these tough clear bags, you can breeze right through security. They're made of tough PVC fabric and are lightweight, affordable, and easy to clean. 
9. Retractable Portable Clothesline for Travel
This colorful portable clothesline is the ideal solution for drying wet garments like swimsuits or lingerie when you're on the road. It comes with 12 colorful clothespins and 13 anti-skid clips and is suitable for both indoor and outdoor use. It can also move smoothly from left to right, and the black rope is stretchy, with a maximum length of 10 12 feet. It's extremely lightweight which means this clothesline is ready to go and easy to transport. 
10. Travel Journal: Trip Notes
"A travel journal for anyone with wanderlust. This book by author Anna Marie Jehorek of PullOverAndLetMeOut.com is the perfect companion for the traveler who loves to take note of where she's been and preserve precious memories from the journey. Whether it's a short trip or a vacation of a lifetime, write it down! At 6″ x 9″ this light-weight notebook is compact and easy to pack. It features 169 blank-lined pages and a place for personalization. The stylish travel-themed cover features a classic map and inside there are a few inspirational travel-related quotations. This travel journal/trip planner makes a great gift."
Having great travel gear does not have to be expensive. There are numerous excellent travel accessories that are useful, long-lasting, and reasonably priced. These ten top travel accessories, all priced under $10, provide cost-effective solutions for traveling in comfort and style.
What fantastic travel accessories under $10 have you discovered? I'm always interested in hearing about new gear, so please let me know!
Happy Travels! 
More great travel stories you'll love reading!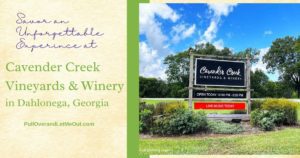 Cavender Creek Vineyards & Winery is a thriving and welcoming wine destination perfect for wine enthusiasts and anyone seeking a scenic escape from the daily grind. Travel there with PullOverandLetMeOut to discover this charming winery in the Appalachian foothills.
Read More »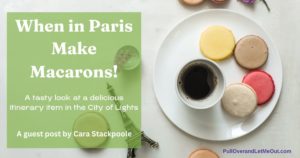 Guest blogger Cara Stackpoole shares a delectable itinerary item in the City of Lights. Discover why making macarons is a memorable experience.
Read More »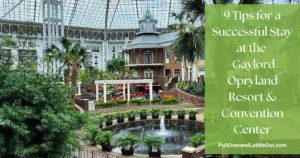 The Gaylord Opryland Resort & Convention Center in Nashville is a well-known attraction in the city. PullOverandLetMeOut looks at some smart hints for making the most of a stay at the famous hotel.
Read More »