The Virginia Creeper Trail is tucked into the mountains where Virginia, Tennessee, and North Carolina meet. The trail that takes its name from days when the railroad would creep along the terrain is today a popular destination for nature lovers and cyclists of all skill levels. The well-traveled route follows a rail right-of-way constructed during the 1880s industrialization of the United States. The Creeper Trail is a beautiful place to bike, and tourists from all over the world come here to ride and take in the landscape. Here are some suggestions for organizing your vacation to the Virginia Creeper Trail.
Disclosure:
Many of the links you see on this site and within our trip planning tool are affiliate links. If you click through and make a purchase, I'll get a small commission and it won't cost you any extra. On selected stories, for those hotel and car bookings made using our TravelingToGive™ tool we contribute 2.5% of gross hotel and car sales to Paws for Purple Hearts. So, thanks in advance for helping me keep bringing you the content you enjoy and, at the same time, giving back to those who so bravely serve our country! #everytripmatters
What is the Virginia Creeper Trail?
A 34.3-mile rail-to-trail connecting two counties, the Virginia Creeper Trail begins in Abingdon, Virginia, travels through Damascus, and then ends just above Whitetop Station in the Mount Rogers National Recreation Area, on the Virginia-North Carolina boundary. Hikers and cyclists both enjoy the historic trail, with the Whitetop to Damascus ride segment being the most popular.
The trail is especially favored because of its downhill trajectory. Riders of all skill levels can easily navigate the bike trail because of the gradual decline down the mountain that only flattens out near the end. As a result, there isn't much pedaling required, and even if one hasn't been on a bicycle in a long time, it's just like riding a bike! 🙂 
What is the Best Virginia Creeper Trail Bike Rental?
In Damascus, there are numerous shuttle services, outfitters, and bike rental businesses that cater to tourists. We rented a bike from Bicycle Junction for our trip. We made reservations in advance online, so all we had to do was show up, get fitted for a bike, and board the shuttle van that would take us to the Whitetop starting site.
The ride to Whitetop is about a half hour and along the way, our friendly driver filled us in on some of the important facts about the trail. We learned the origin of the name of the trail, about the various stops along the trail, and where the comfort stations are. In addition, he informed us about the area animals, including black bears, and gave us advice on any slick patches we could come upon.
Cycling enthusiasts can bring their own bikes and choose to only pay for the shuttle, but renting a bike is a simple alternative if you don't have one or just prefer it for convenience.
The majority of rental businesses also provide a variety of bikes, from beach cruisers to mountain bikes. For the younger children, they also have trailers and tag alongs. The shorter 17-mile route is preferred by most people because it is just half as lengthy, while a 34-mile version is also available.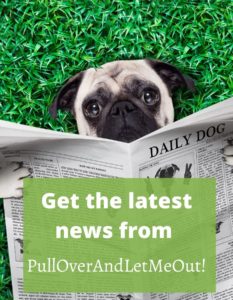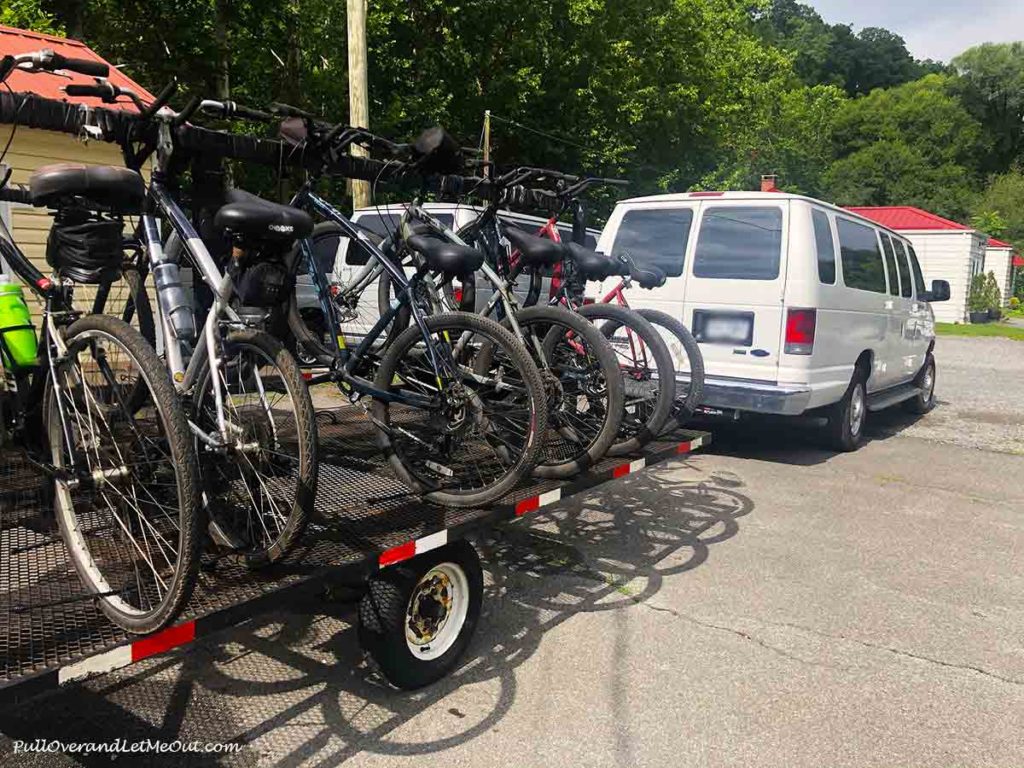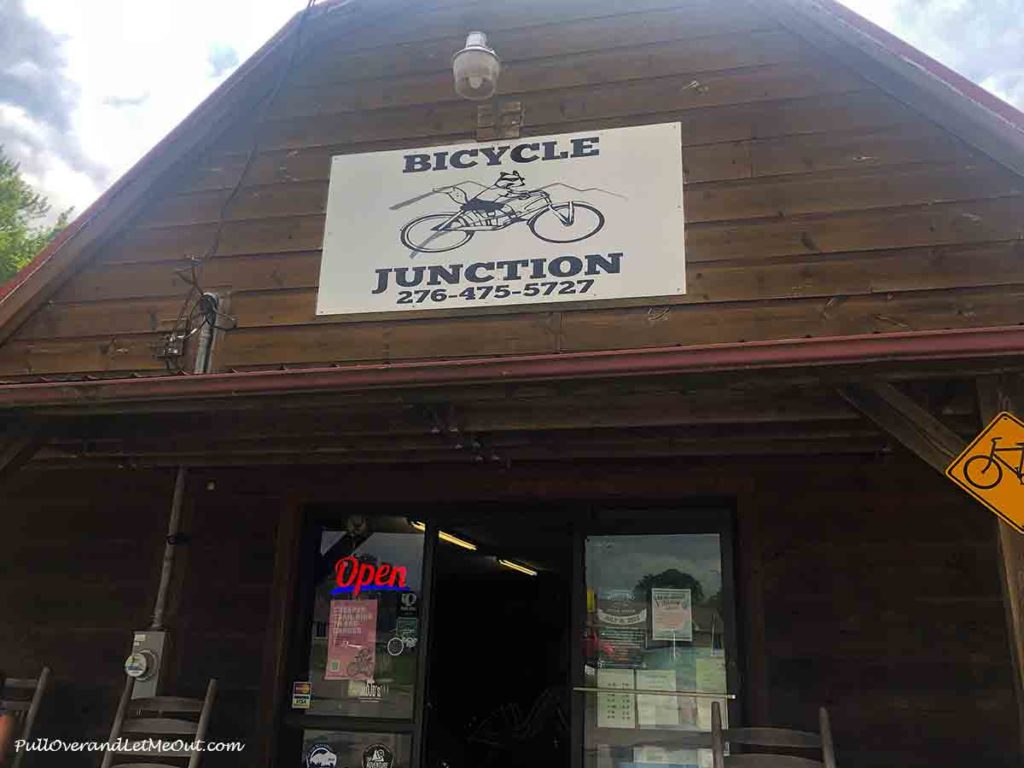 What Is it Like to Cycle the Virginia Creeper Trail?
Riding the trail is an incredible experience. When we started out, the incline was relatively simple and stayed that way for most of the ride. At times, the canopy of trees covering us and the breeze from the downhill course made it a little chilly. We began our ride at about 11:00 am on a sunny July morning, so to feel cool, was pretty incredible.  If you're hitting the trail in the fall or spring, let this be an indicator. It's a good idea in the non-summer months to dress in layers for the ride. 
While most riders are traveling from Whitetop down to Damascus, believe it or not, there will be bikers traveling in the opposite direction. It's crucial to follow trail protocol. Ride in a single line, always keep to the right, and shout out when you want to pass. The customary call-out is "To your left."
As for the trail itself, it's made of crushed gravel and is relatively smooth. However, there are bumpy patches and rocks to navigate. Along with that, Laurel Creek is crossed by a number of trestles. A little steering expertise is helpful because some of these trestles have large on-and-off bumps.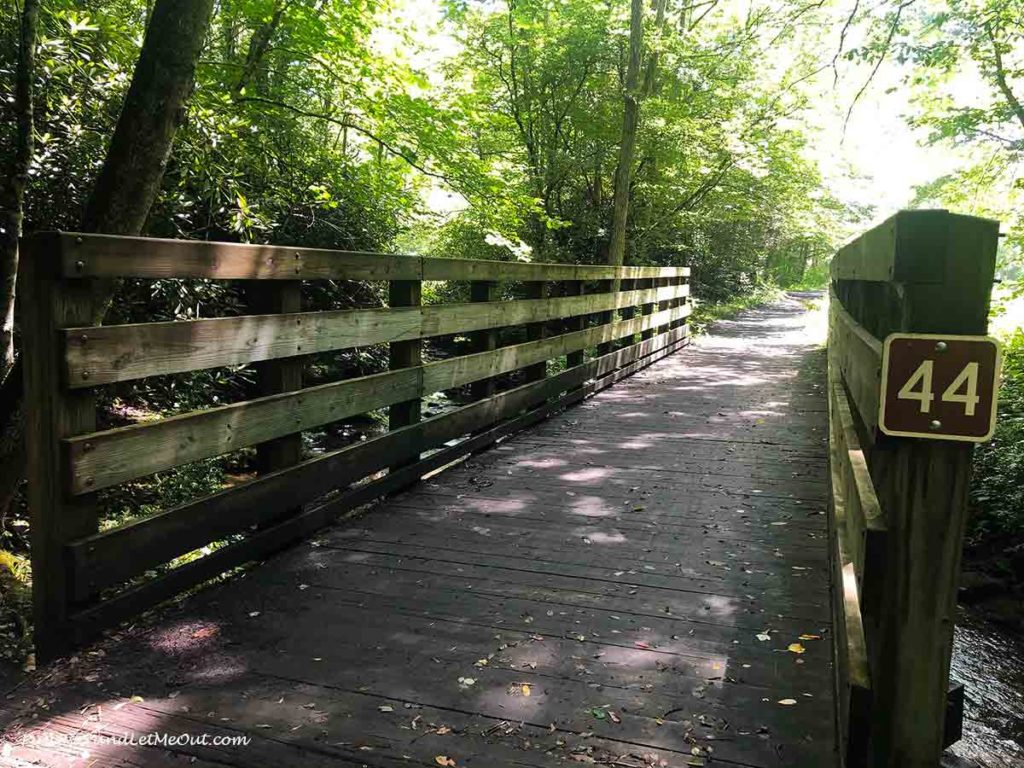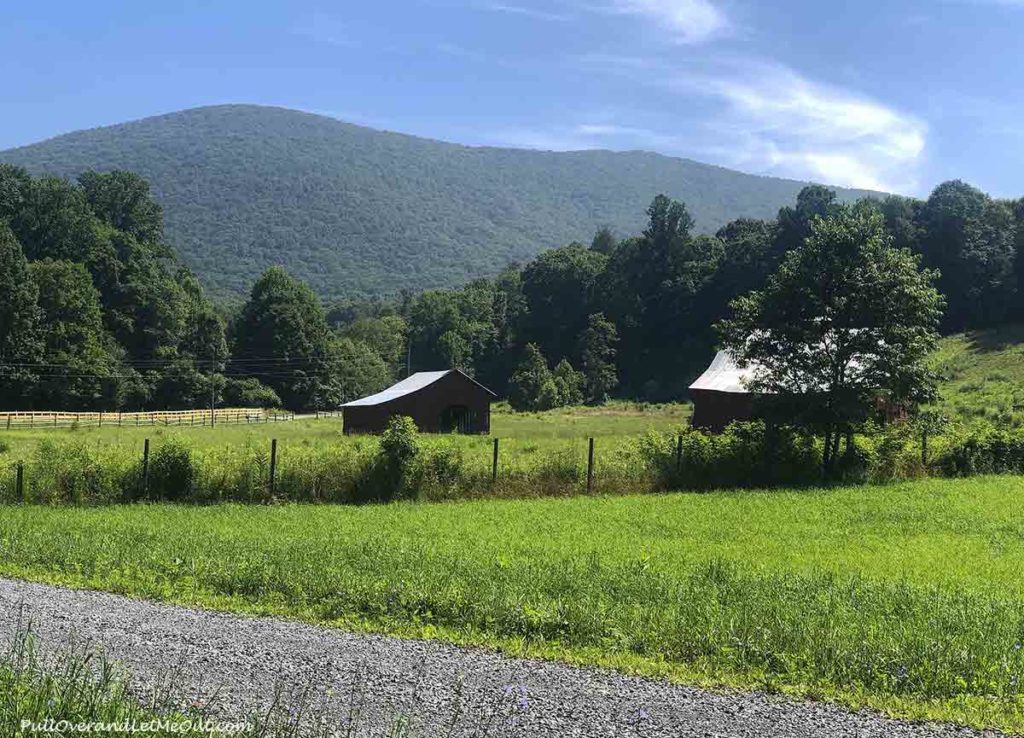 The scenery along the Virginia Creeper Trail is breathtaking. The trail traverses some beautiful mountain countryside and winds along Laurel Creek which offers its own stunning backdrop to the ride. We stopped several times to drink in the beauty and take pictures. There are also multiple places to rest and have a cool drink, enjoy a picnic lunch, or get a souvenir from the trail. Green Cove Station has a charming spot to get a snack or a t-shirt. I found a Christmas ornament to add to my collection here.
Also along the journey, there are numerous picnic pavilions, restrooms, information kiosks, seasonal services, and other crucial amenities in addition to the elevation profile of the entire trail. There is also Green Cove Collective and Hellbender's Café if you want to take a break and get a bite to eat or a hot coffee. 
Food and Drink in Damascus, Virginia
If you don't dine on the trail, there are several places to eat at the end of the trail. There is a range of dining options in Damascus from Subway Sandwiches to Damascus Diner to Trails Grill to Wicked Chicken Wing House & Tavern, to name a few. We went to Mojo's Trailside Café across the road from Bicycle Junction and enjoyed an awesome post-ride lunch. The smoked BBQ was AMAZING!
For a more grown-up post-ride cooler, the Damascus Brewery is a delightful spot to unwind. The charming craft brewery founded by Adam Woodson serves sixty different kinds of beers and is constantly rotating taps to bring the best brews to the people. The "Beaver Rage IPA," the brewery's signature brew, is its best-known offering. Which is as they say, "deliciously hoppy but NOT bitter."  
My husband and I stopped in after dropping the teen back at the cabin. We had a delightful visit with some of the locals and our server, Melissa, couldn't have made us feel more at home. I especially got a kick out of some of the more creative names on the beer list which included Beaver Fever Porter and Barely Legal Irish Red. Even if you're not a big beer drinker, this is a warm, welcoming place to set a spell and relax after a 17 or 34-mile ride on the Virginia Creeper Trail.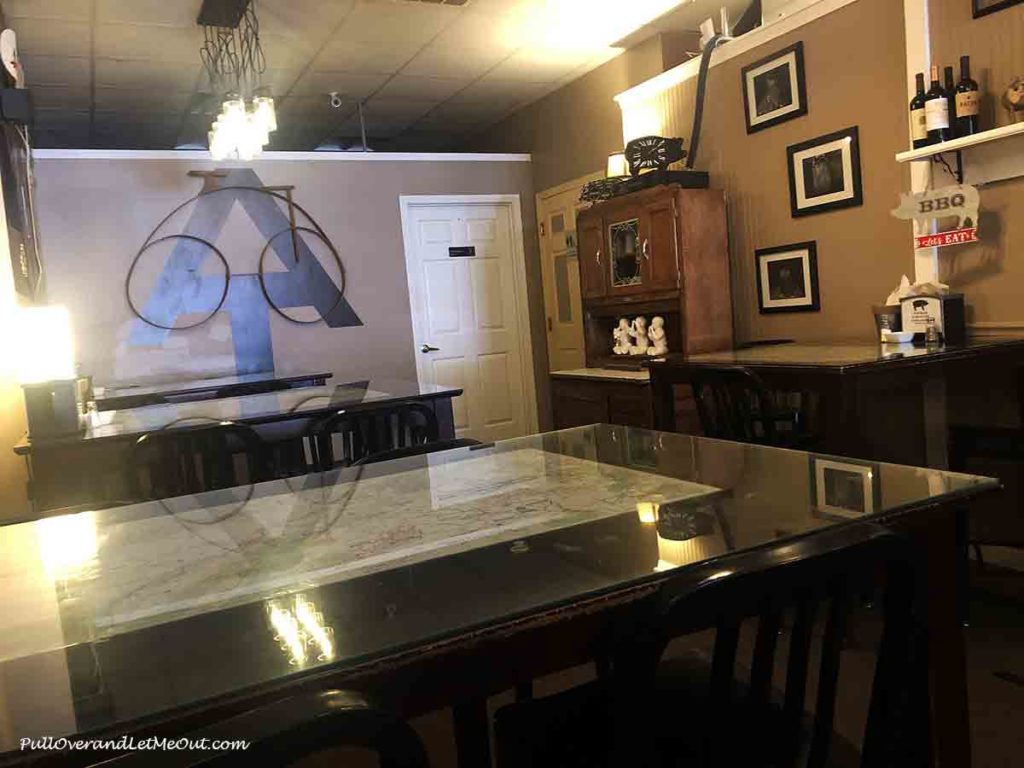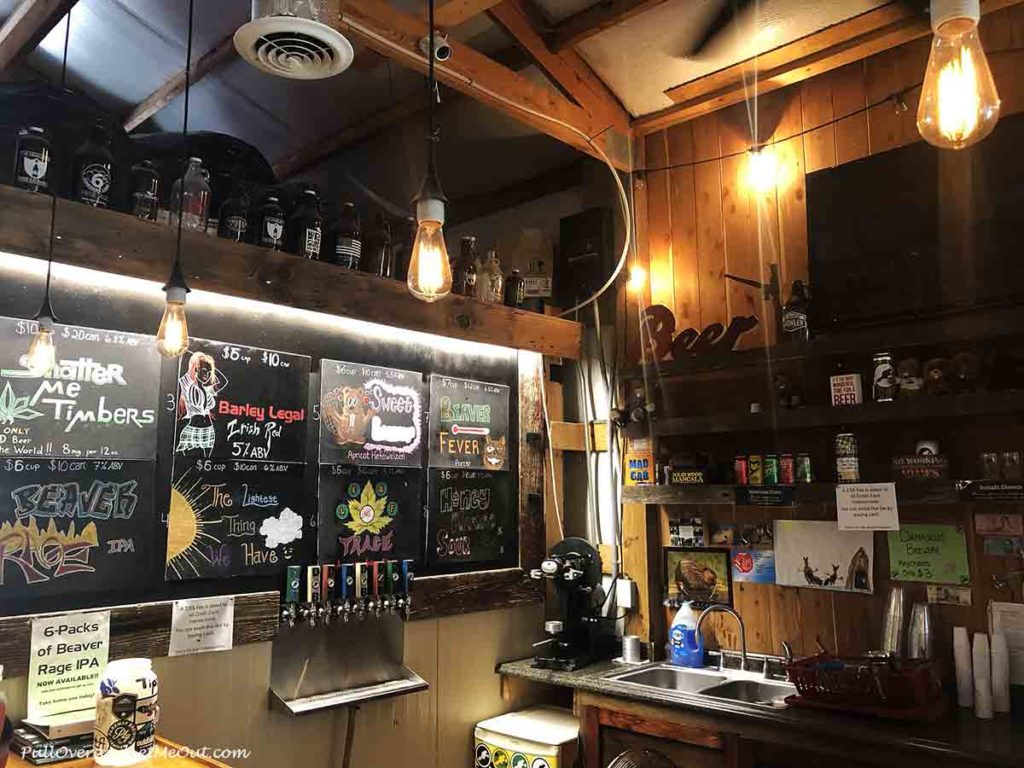 Along and nearby the Virginia Creeper Trail, there are numerous accommodation alternatives. There are several great options in Damascus, Abingdon, and nearby towns, ranging from camping to cabins, lovely bed and breakfast inns to Airbnbs to chain hotels.
We reserved a pet-friendly cabin through VRBO close to Mountain City, Tennessee, for our stay. We enjoyed the solitude and comfort of being a short 15-minute ride from Damascus and the trail while being nestled away in the trees on the slope of a mountain. We also toured around Mountain City, which was just as wonderful as Damascus.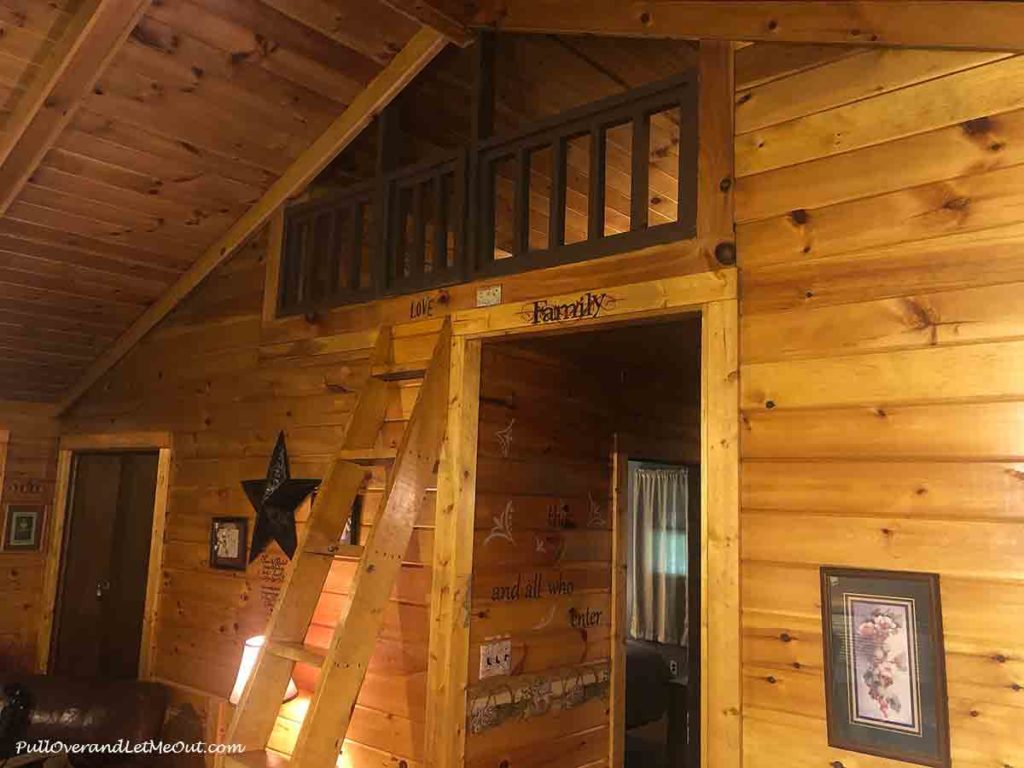 What I liked about cycling the Virginia Creeper Trail
I loved so many aspects of riding the Virginia Creeper Trail. The mountain scenery, the fresh air, sunshine, and family time were beyond belief. I also loved how easy it was to ride the trail. Despite the fact that I hadn't been on a bike in a long time, I was still able to mount it and start riding down the trail.
I also loved how easy the folks at Bicycle Junction made the trip. Because I'd booked in advance and completed the paperwork online, we got our bikes and were on our way quickly. I also was happy I'd chosen them because they are the first rental place at the end of the trail. 
Another winning element of the trip is the area. The people we met in Damascus and Mountain City are so incredibly friendly and welcoming. It was a joy meeting and chatting with them. They extend the red carpet to welcome guests and sincerely appreciate visitors.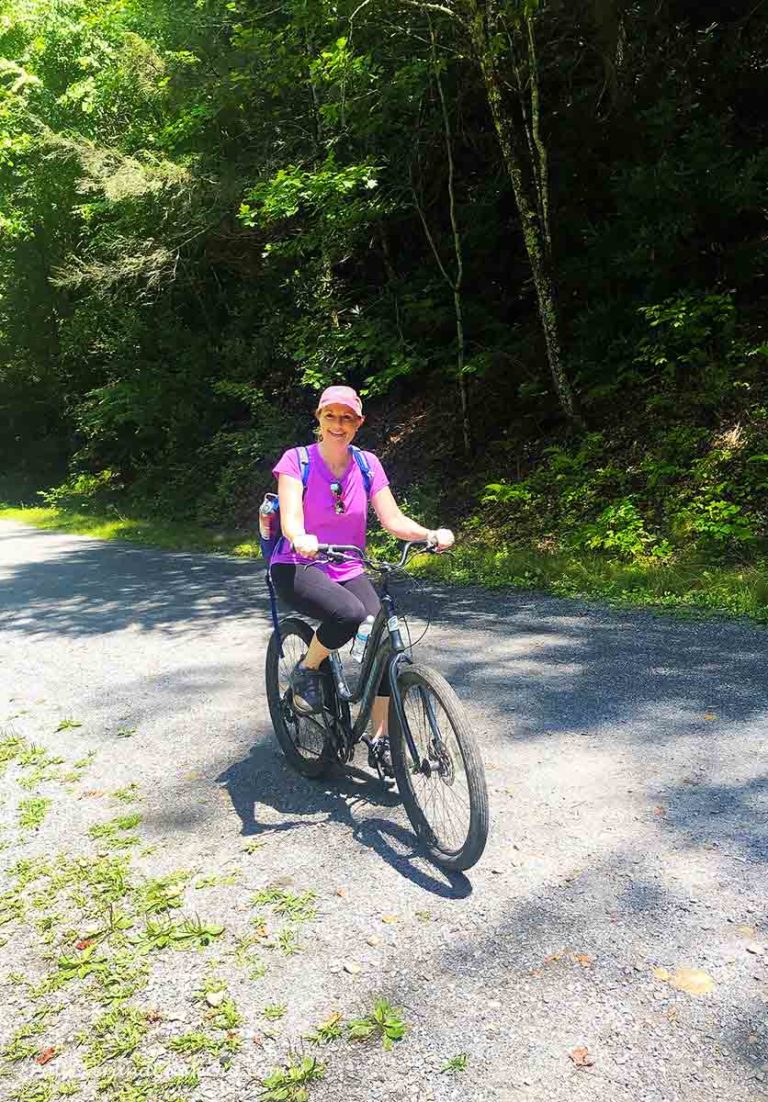 The Virginia Creeper Trail is a fun, family-friendly, outdoor adventure that is suited for all bike riders, young and old. We turned our three-hour ride along the scenic trial into an enjoyable weekend getaway.
The magnificent mountain setting, friendly locals, and fresh air made for a lovely escape from our everyday hustle and bustle. It was a fantastic way to unwind, unplug, and relax. The Virginia Creeper Trail is the ideal outdoor weekend retreat.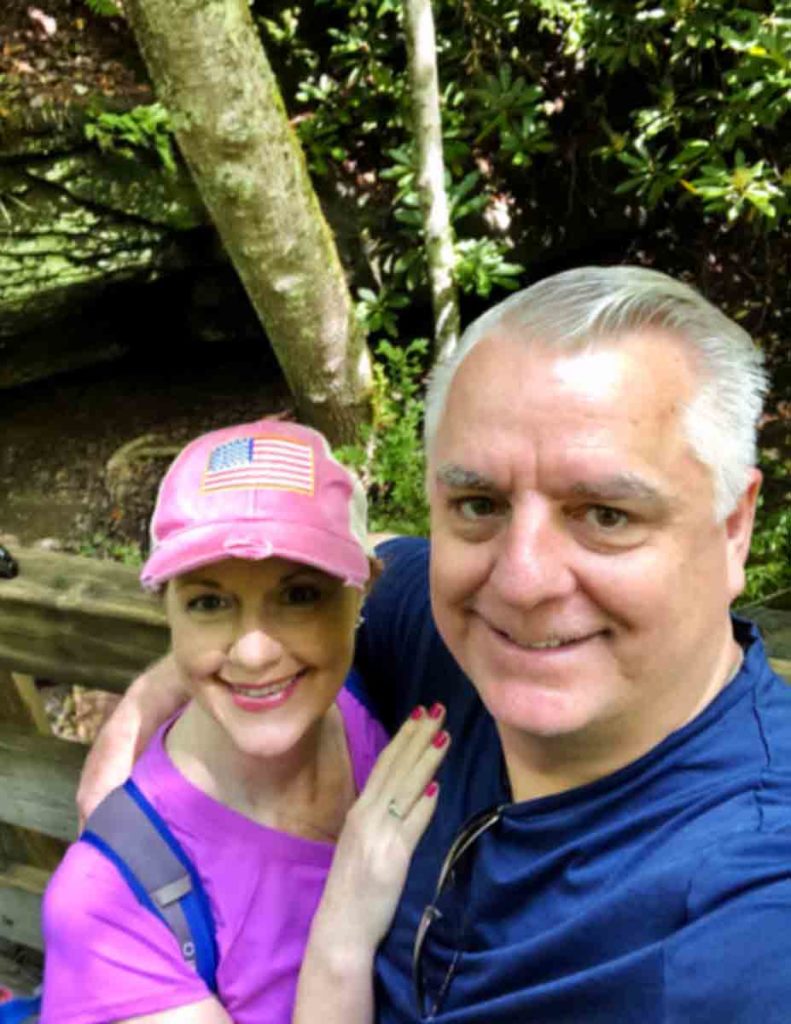 Hey Pinners, Pin this for later!
► Plan Your Trip to Damascus, Virginia Now!
Hey pinners, save this for pinning after your trip
After you get back from your trip, please use these images to post to social media or post your own photos.  Please tag us on your post #pulloverandletmeout
You can also use the social sharing links on the SmartTrip tool.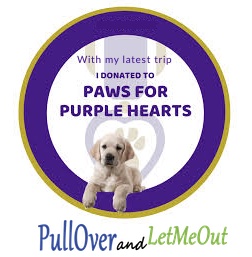 More travel stories you'll love reading!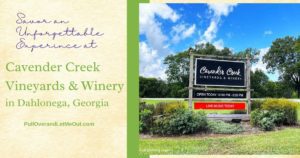 Cavender Creek Vineyards & Winery is a thriving and welcoming wine destination perfect for wine enthusiasts and anyone seeking a scenic escape from the daily grind. Travel there with PullOverandLetMeOut to discover this charming winery in the Appalachian foothills.
Read More »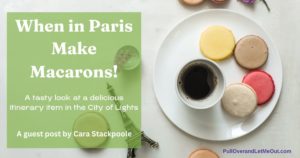 Guest blogger Cara Stackpoole shares a delectable itinerary item in the City of Lights. Discover why making macarons is a memorable experience.
Read More »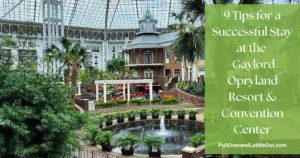 The Gaylord Opryland Resort & Convention Center in Nashville is a well-known attraction in the city. PullOverandLetMeOut looks at some smart hints for making the most of a stay at the famous hotel.
Read More »