BARDOT FRENCH BRASSERIE at the swanky Aria Hotel in Las Vegas is the latest venture from San Francisco celebrity chef Michael Mina in the same spot as his now defunct American Fish. That restaurant failed due to logistical issues of flying in fish from all over the country and the high prices that were charged because of those problems. No such issues with Bardot which opened on April 11th and after a few weeks is starting to do brisk business. Service is great, the atmosphere is electric just like a movie, and the prices are manageable.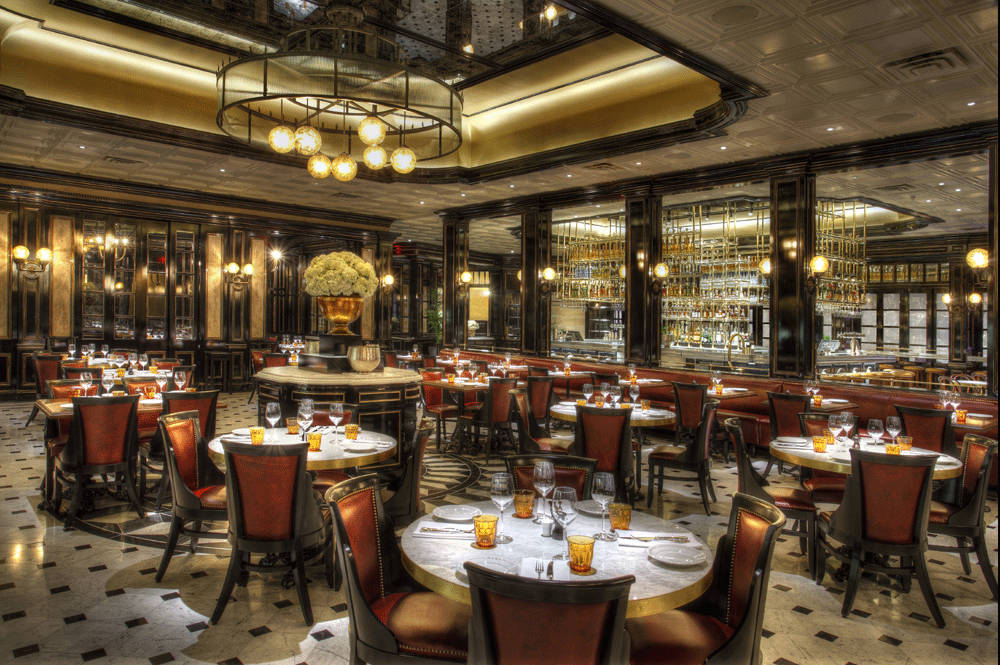 Mina and his executive chef spent almost six months in Europe researching this project, and hemust be very satisfied with what he has achieved. Although by all accounts Mina is a very handson chef, the signature dishes of Bardot such as Foie Gras Sausage, Duck Wings A l'Orange, Monkfish Bourride and Onion Soup Gratine are well served by the considerable efforts of executive chef Josh Smith.
Chef Mina refuses to be politically correct by being an avid fan of Foie Gras, and the Bardotversion is served with mushroom duxelles, confit prunes, chestnut fondant and Earl Grey jus.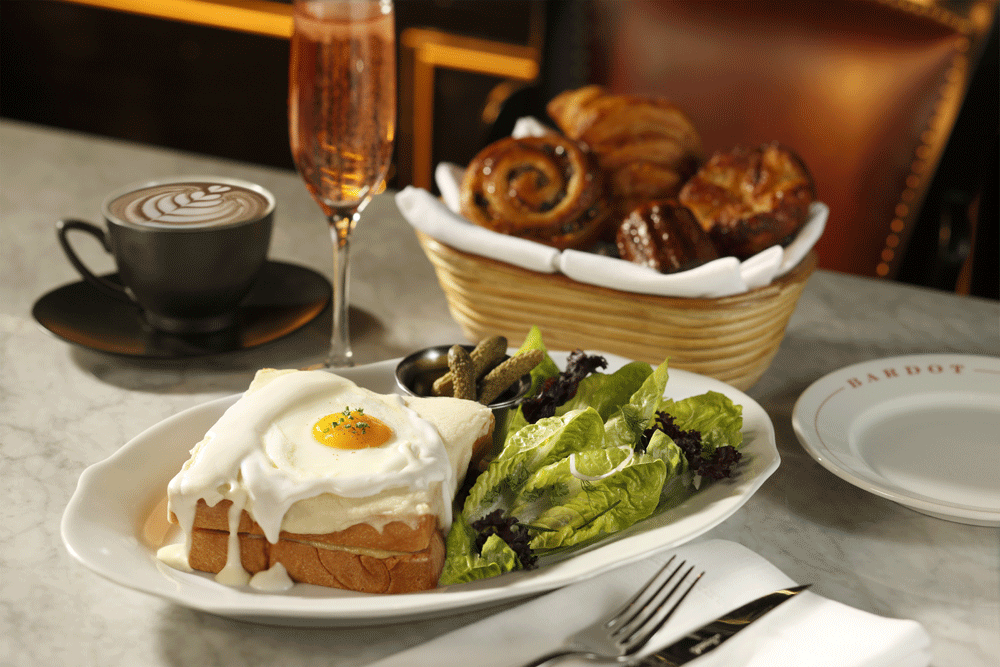 The Onion Soup comes with an option of adding perigord truffles, braised oxtail and a soft poahed egg, giving the classic French dish an added dimension. The monkfish is poached in olive oil, spiced p with a garlic aioli and served with black mussels, fingerling potatoes and braised leeks.
I love Pate, and since it is on the appetizer list on the nicely compact and easy to navigate menu and it was also good to see Foie Gras on the menu after being served of it for a few years living in California. Served with plenty of bread, both of the appetizers we selected
For a main course, it was a simple choice to go with the classic Steak Fries, a thick 8 oz Flat Iron Steak. Done medium rare, this was an outstanding steak, easy to cut, juicy and tender, but also quite thick and quite substantial. Also available is the Hanger and 12 oz Rib-Eye version and all steaks come with choice of béarnaise, au poivre, bordelaise (myChoice) or foie gras butter.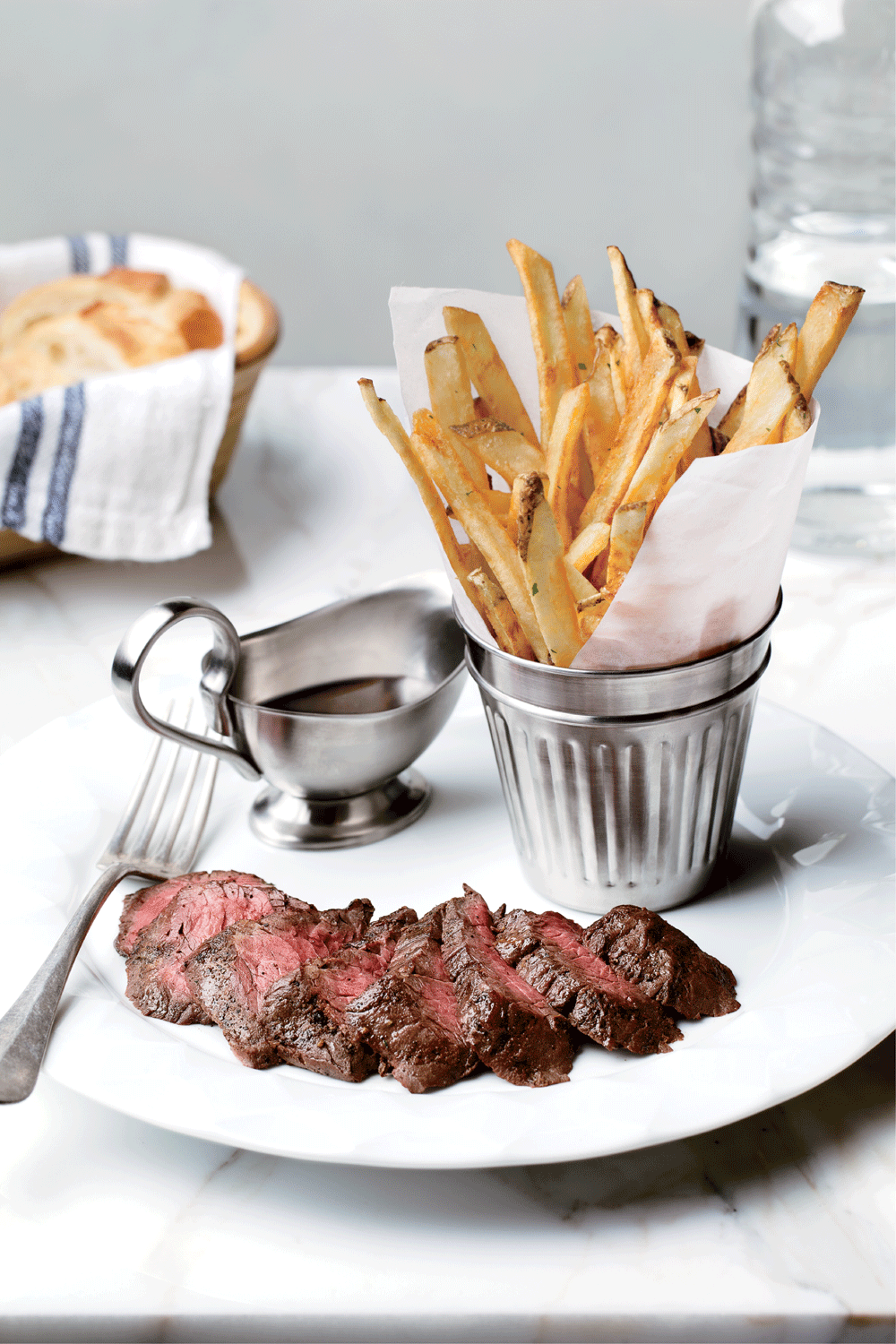 Desserts are far more than an afterthought here, and quite frankly are superb. The only real choice to go for is the decadent Chocolate Macaron, which is big enough to share and filled to the hilt with dark chocolate ganache.
I also never got the chance to try the Fromagerie selection, but the creamy cheeses such as Brie, Roquefort and Camembert come at BARDOT in a choice of three, five or seven.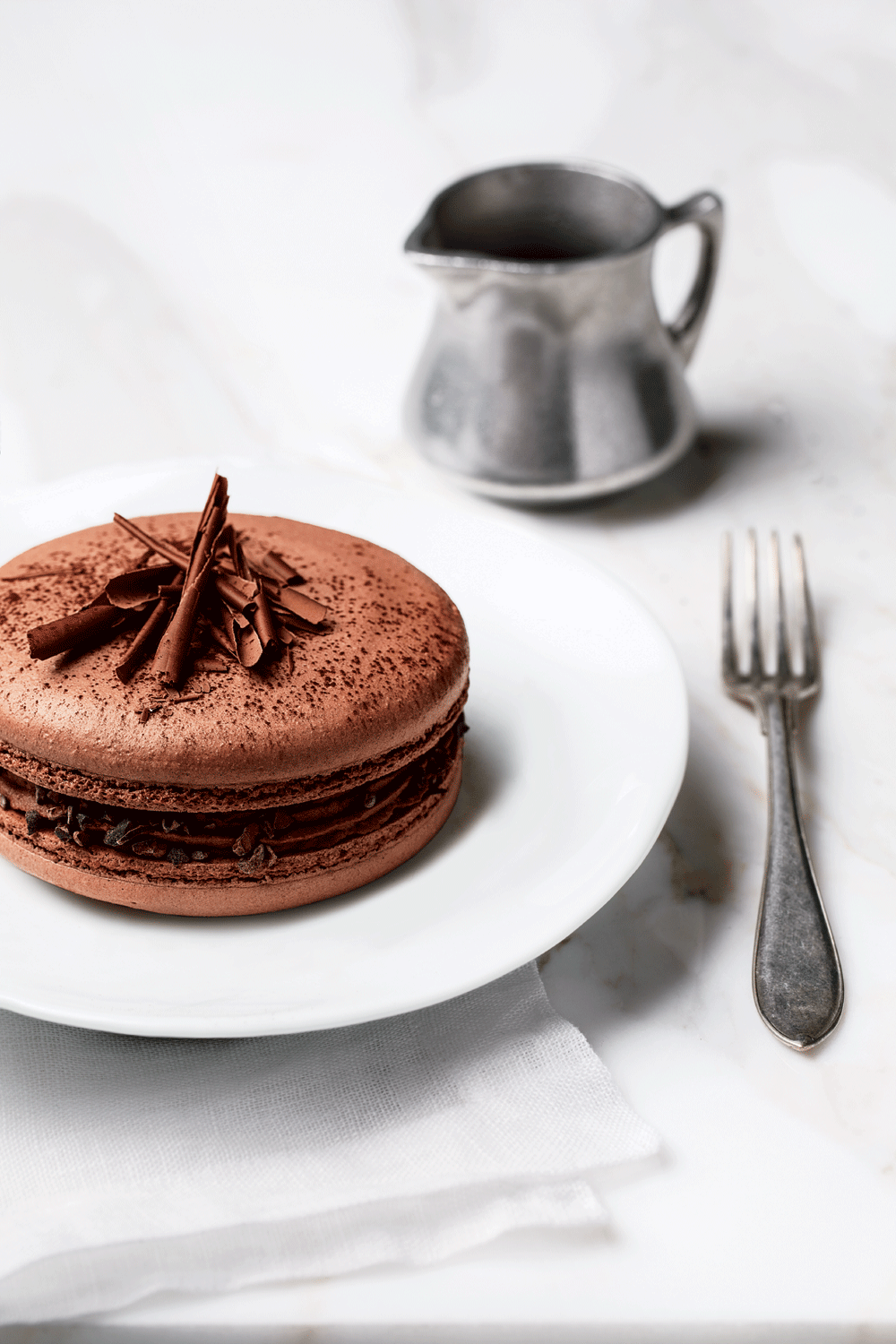 I hear that the weekend brunch is something special with such goodies as Lobster Croissant Benedict and Brioche French Toast w/vanilla mascarpone. Eggs are a big thing here, and Mina has created a King Crab Crepe with a sunny-side-up egg with generous portions of king crab and wild mushroom topped with Normandy Cider Beurre Blanc.
At the brunch gests can sip Chateau D'Esclans Whispering Angel Rose wine for $20 a person, or if they prefer cocktails they can go for drinks like the La Belle Helene, a combination of Grey Goose Le Melon Vodka, basil, lime and sparkling rose topped off with honeydew.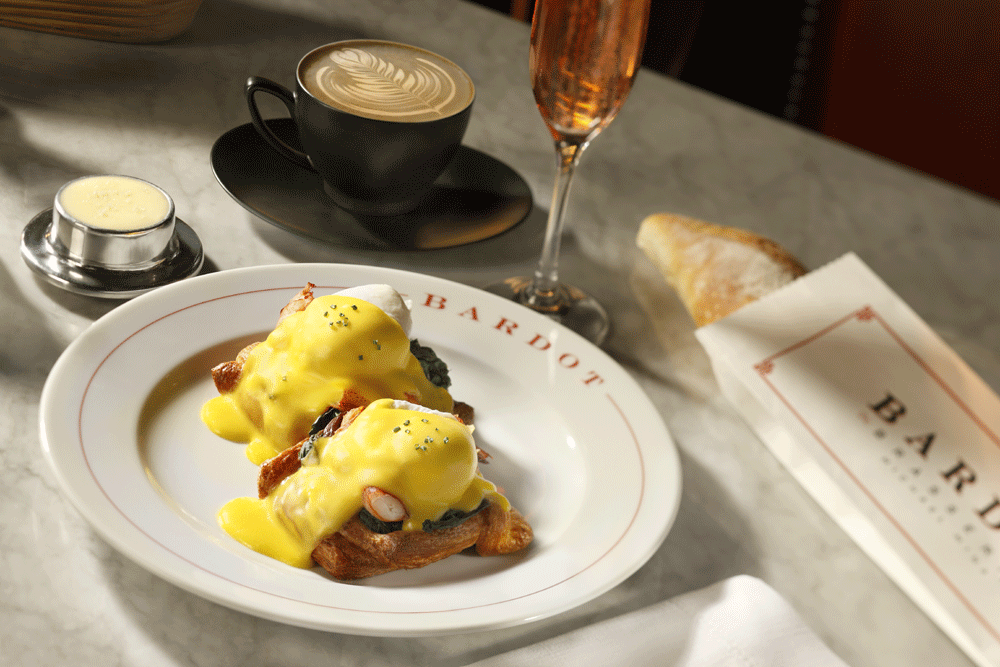 Bardot at Aria Hotel & Casino
www.ARIA.COM
877-230-2742
Dinner- 5 p.m-10.30 p.m
Happy Hour-5 p.m-7 p.m at the bar and in the lounge
Weekend Brunch-Saturday/Sunday 10 a.m-2.30 p.m
Twitter and Instagram at @Bardot_LV
Michael Hepworth
is originally from the U.K. and lives in California. He blogs extensively about restaurants and travel.  For more of Michael's travel experiences visit his website
PerfectTravelToday.