Embarking on a special journey to the Grand Canyon, I sought a truly extraordinary place to stay. Enter Clear Sky Resorts – Grand Canyon, where these stunning Sky Domes near Williams, Arizona, provide awe-inspiring vistas, serene landscapes, abundant activities, and unforgettable memories. Among the many nearby lodging options, Clear Sky Resorts stands out as an unrivaled, indulgent escape that promises an unparalleled and gratifying experience. Prepare to splurge and enjoy the ultimate getaway.
Disclosure:
Many of the links you see on this site and within our trip planning tool are affiliate links. If you click through and make a purchase, I'll get a small commission and it won't cost you any extra. On selected stories, for those hotel and car bookings made using our TravelingToGive™ tool we contribute 2.5% of gross hotel and car sales to Paws for Purple Hearts. So, thanks in advance for helping me keep bringing you the content you enjoy and, at the same time, giving back to those who so bravely serve our country! #everytripmatters
Clear Sky Resorts Grand Canyon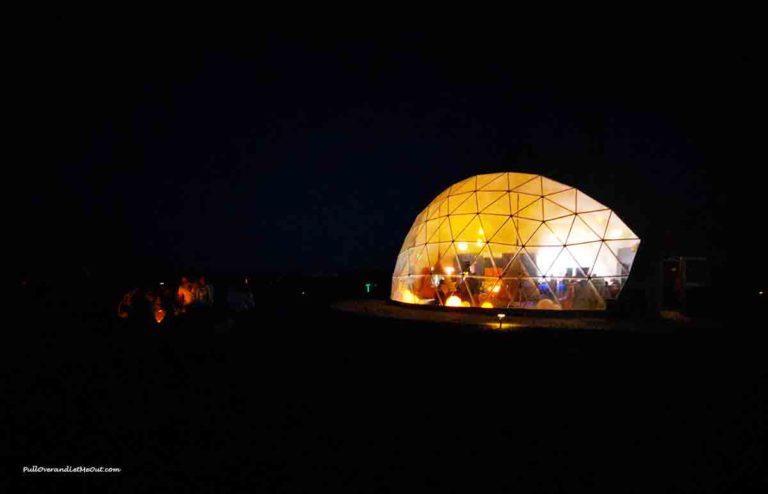 If you're unfamiliar with the term "glamping," let me explain. Dictionary.com defines glamping as "a form of camping involving accommodation and facilities more luxurious than those associated with traditional camping." And in all honesty, at first glance, it's not immediately evident just how comfy and luxurious these domes in the middle of nowhere are.
However, the unique domes offer panoramic vistas of the surrounding landscapes, including picturesque sunsets and star-studded night skies. Whether from the private deck or the comfort of the plush interiors, guests can revel in the awe-inspiring beauty of nature.
Adding to the fun of a stay at Clear Sky Resorts is the magnificent décor of the domes. Each dome is decorated in keeping with a distinctive theme. We selected the dome with the British Secret Agent theme for our traveling family trio. From the moment of entry, we were immersed in an Austin Powers-worthy stay that we will remember for years to come. Every detail from the bed to the seating, to the bright red telephone booth was right out of an imaginary 007 world.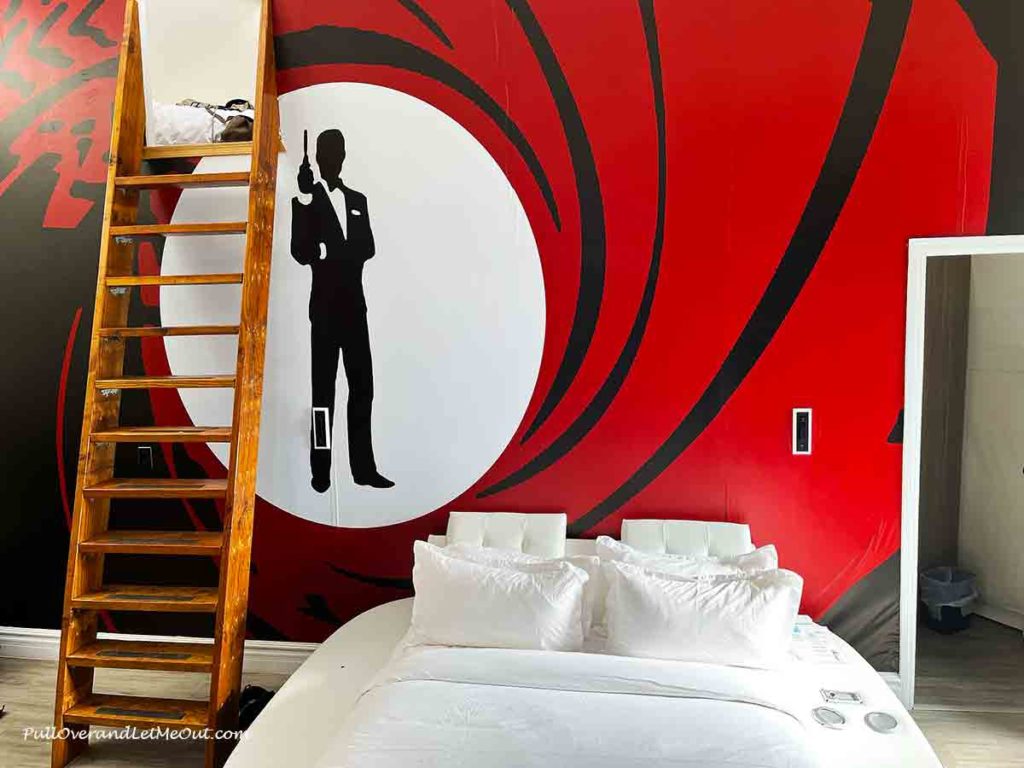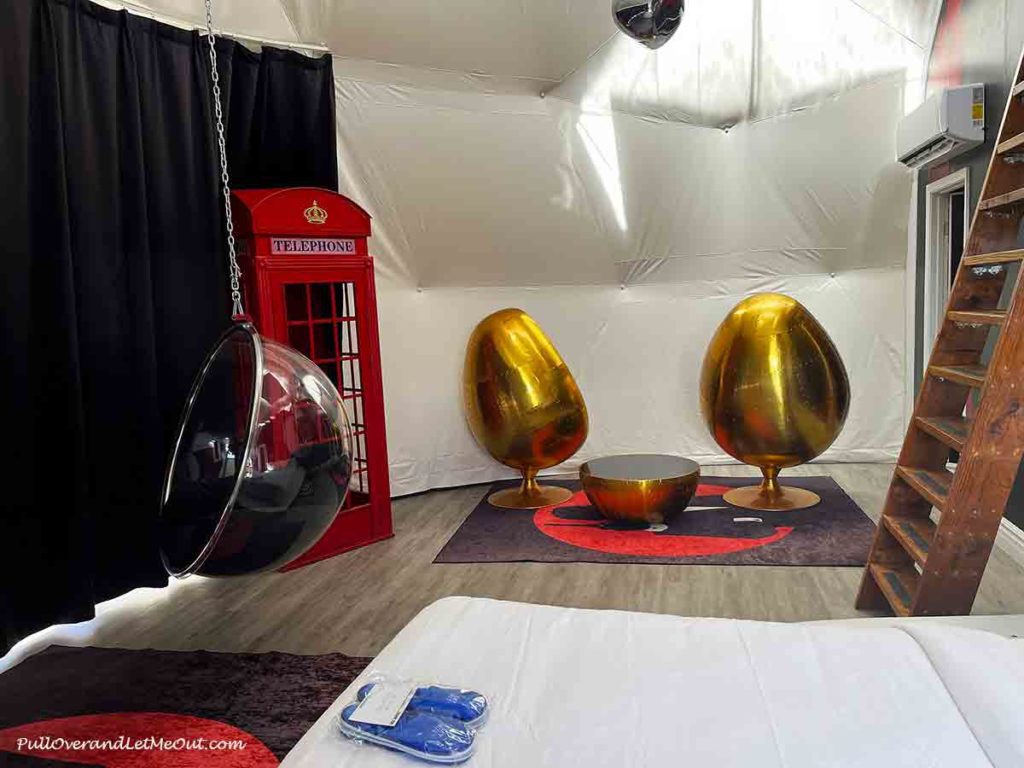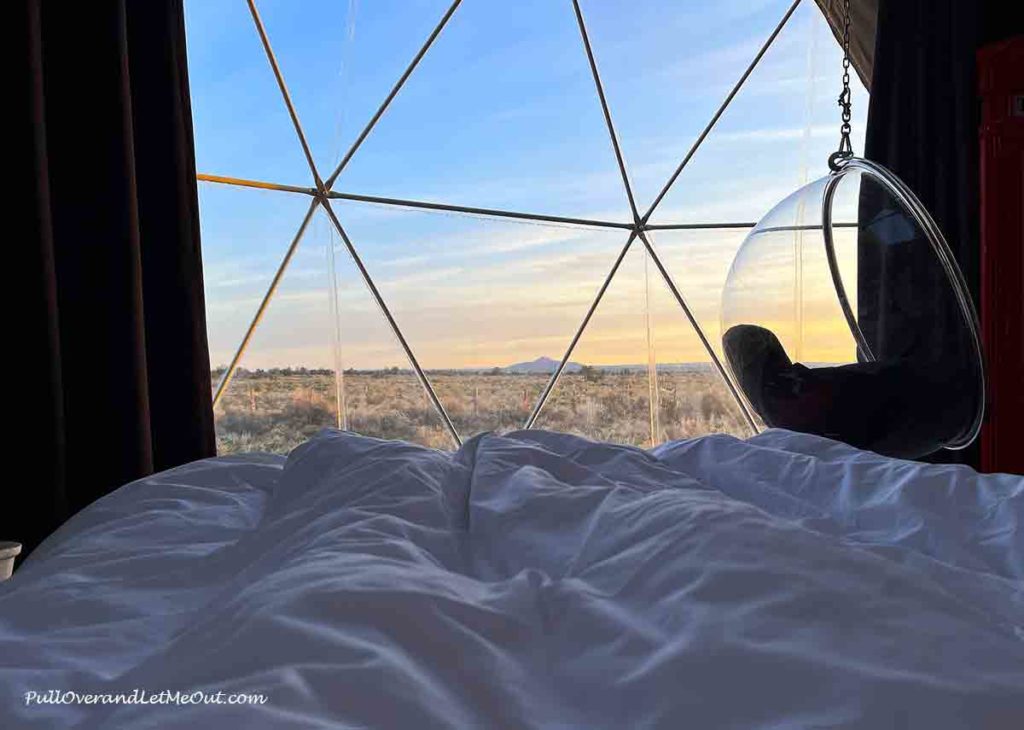 The dome, specifically a geodesic dome, is a striking architectural structure characterized by a spherical shape and a network of interconnecting triangles, providing strength and stability. The domes have heating and an HVAC system that keeps each energy-efficient dome at a comfortable temperature. These domes are also eco-friendly, using 30% less energy than a traditional building due to their shape, high volume-to-surface-area ratio, and ambient airflow. (Phew! Technical jargon!)
In addition to being unusual accommodations, these domes provide all of the amenities of a standard hotel room. Our cozy quarters included a mini-fridge, an incredibly comfortable bed, and a skylight for stargazing, as well as an excellent bathroom. There was plenty of hot water for showers, as well as lush absorbent towels. They even include complimentary Clear Sky slippers!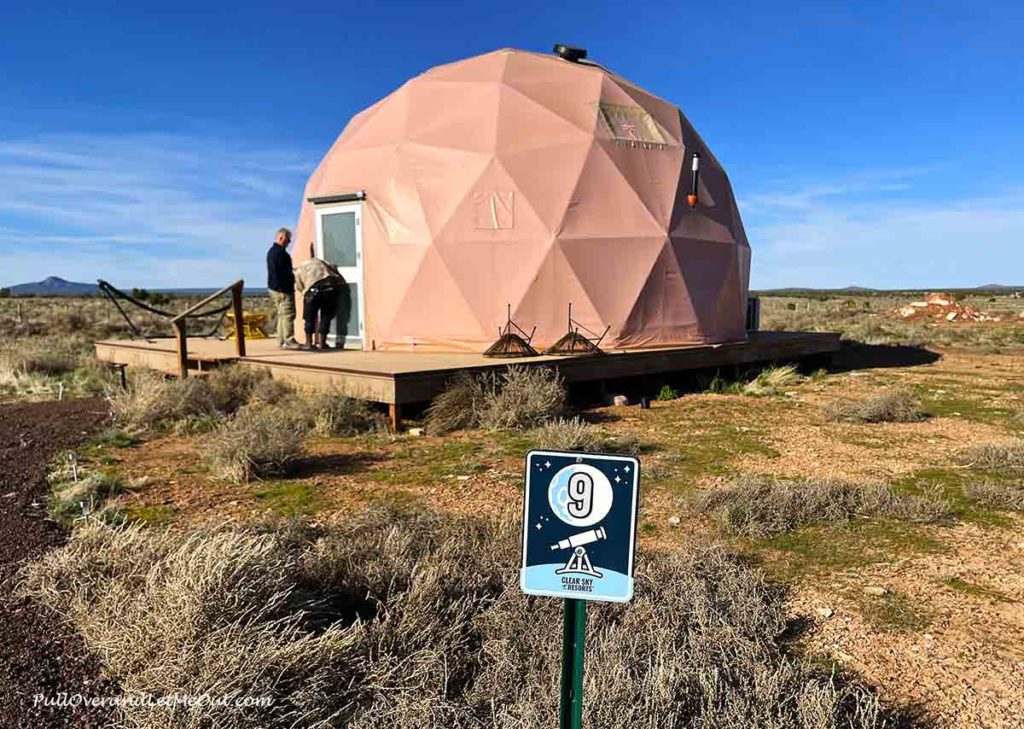 The Clear Sky Resorts Experience
Yes, it's fun to sleep in a dome under a canopy of stars. Yes, the themed domes offer a one-of-a-kind stay. However, it's the entire experience that makes this stay splurge-worthy. 
Upon arrival, guests check in at the Welcome Dome. From there, friendly staff assists guests by helping them load their luggage onto a golf cart and driving them to their designated dome. Once visitors have settled into their domes, they are invited to be as active as they chose.
Clear Sky offers a vast array of activities from the frisbee golf course, a giant jump pillow, yard games, and a playground. There is a food truck for breakfast and dinner options and nightly s'mores next to their artisan-crafted fire pit. Throughout the week they have kids' craft activities, live music, Native American flute making, astronomy nights,  and storytelling. The high desert landscape also offers amazing star gazing as well as spectacular sunrises and sunsets.
We had the absolute pleasure of staying there on opening night for the 2023 season and enjoyed the amazing talents of Aaron White. The Award-winning Artist/Singer/Songwriter, and Grammy-nominated musician of Ute and Navajo heritage performed on guitar and Native American flute while sharing the history and story of his moving music. It made the experience all the more magical. 
Regardless of whether your visit is a family vacation, a romantic getaway, or a group adventure, Clear Sky Resorts Grand Canyon has something for every traveler. Oh, and it's a short 20-minute drive away from one of the world's most famous attractions, the Grand Canyon!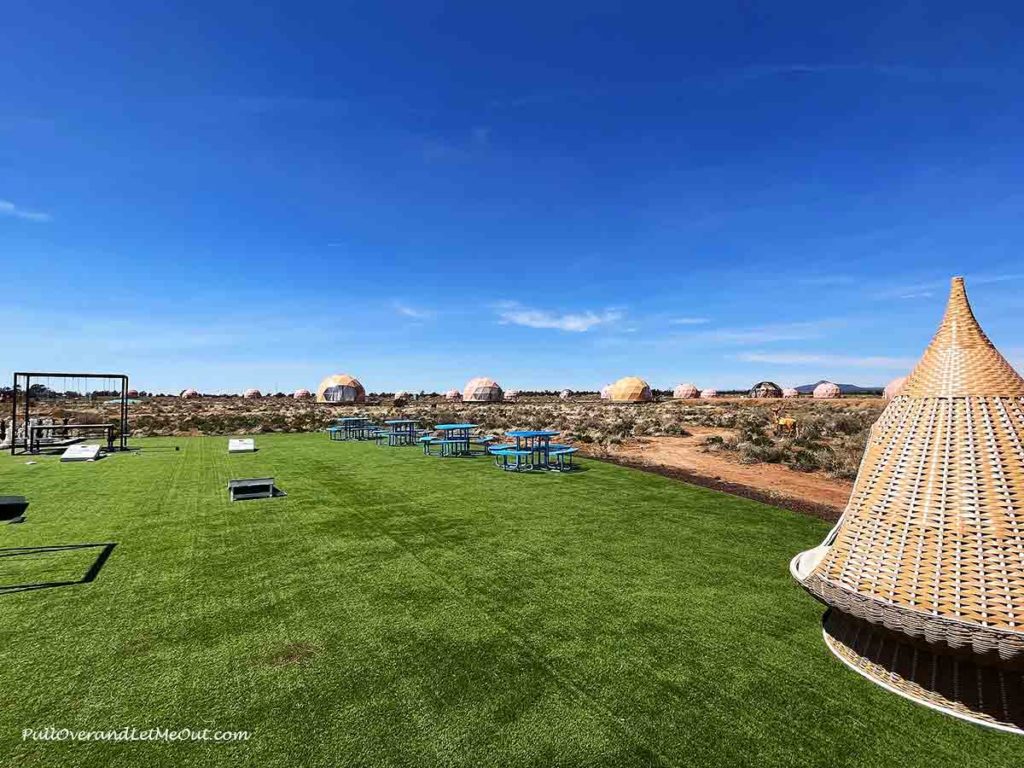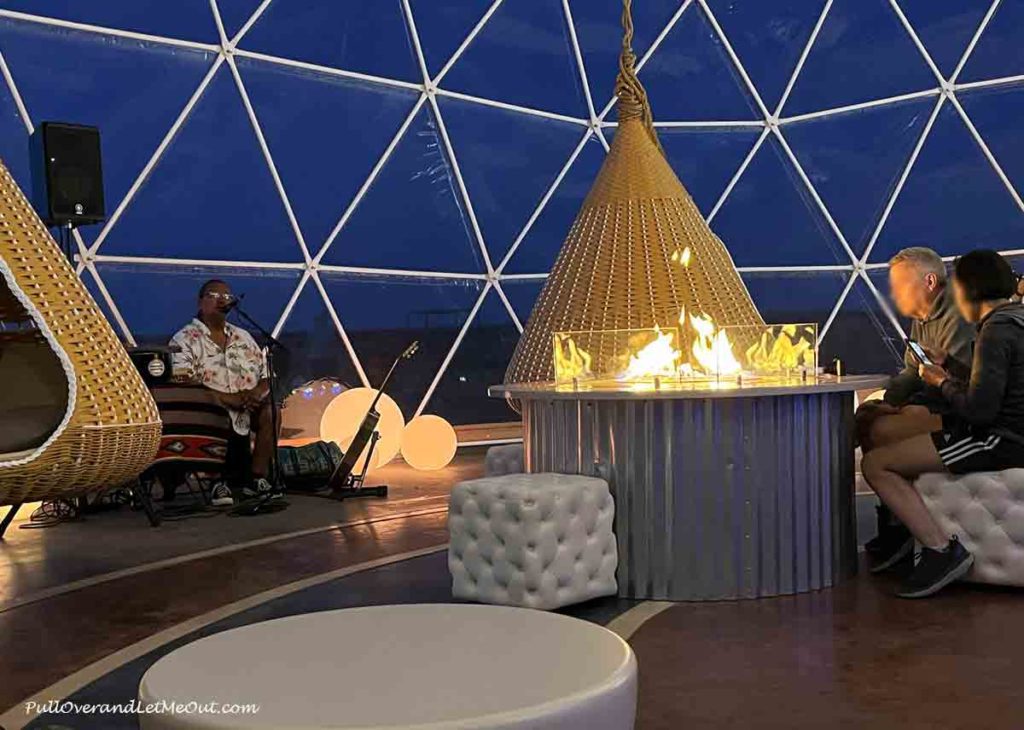 The Best Part About Sleeping Under the Stars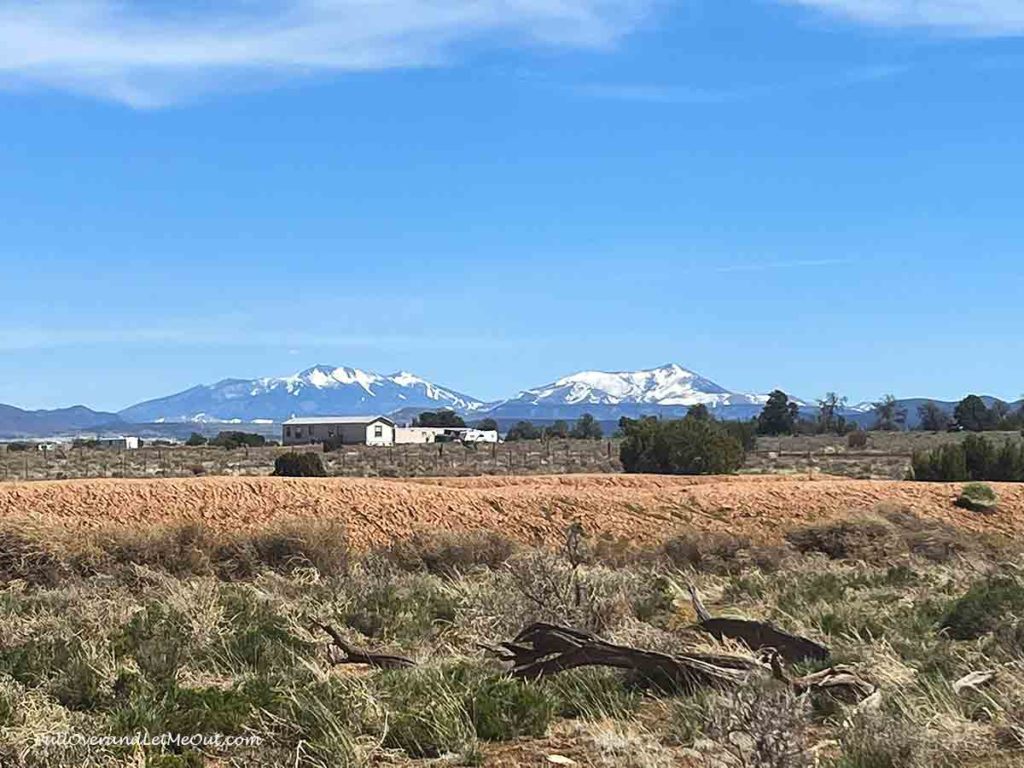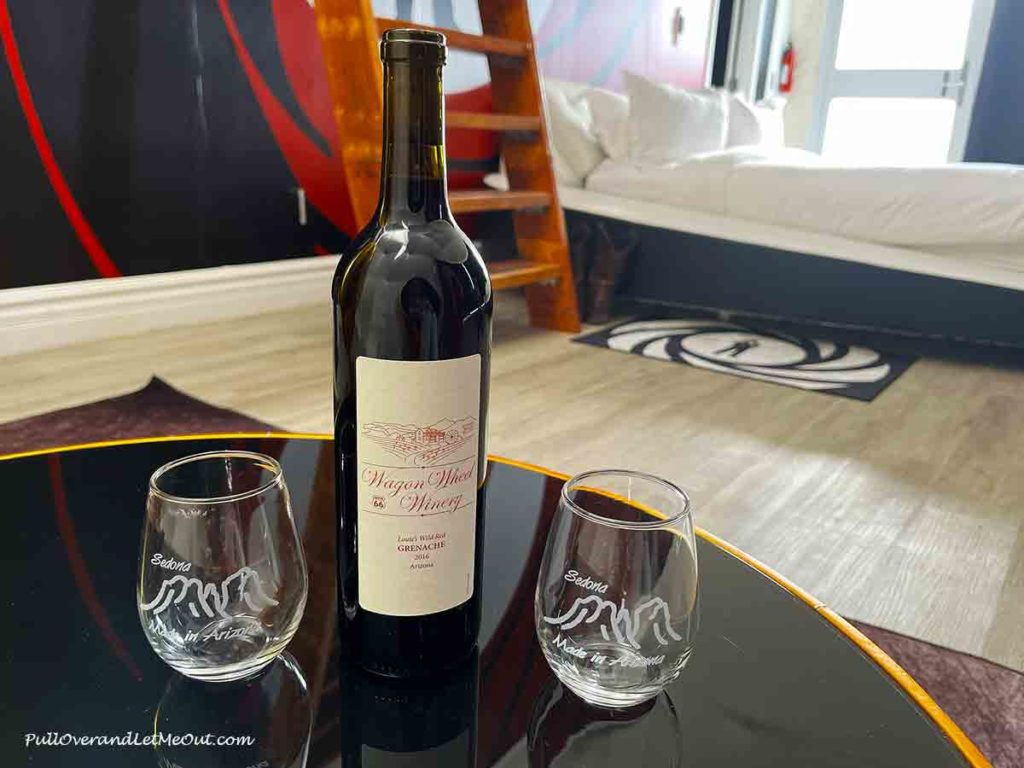 There is so much to love about a stay at Clear Sky Resorts Grand Canyon it's hard to know where to begin. The domes are amazing. We loved the theme, the comfort of the beds, the coziness as well as the incredible stargazing and magical sunrise.
The food is also delicious! Chef Paul at the food truck does an excellent job of serving up delectable meals in generous portions. We could have driven to nearby Williams, but there was no reason to. The guys ordered the Clear Sky Burger, while I got the Star Gazer Burger. Both were incredible and made of the best beef. There were several other tasty favorites on the menu, and I noticed the pizza menu was also quite impressive.
One of my favorite aspects of our stay was the opportunity to unplug and unwind truly. The open space, fresh air, and natural beauty beckon visitors to take deep breaths, relax, or play but most importantly enjoy. If you need to log on, Wifi is available, and it works best in the Welcome Dome, but I recommend using this time to savor your surroundings and be present.
Tips for Planning Your Stay at Clear Sky Resorts Grand Canyon
Although it has a Williams, AZ address, Clear Sky Resorts Grand Canyon is about 28 miles outside of Williams and about 20 minutes south of the Grand Canyon's south entrance. They have a variety of domes that can accommodate groups of 2, 4, 5, and 7 people. Our dome was ideal for our group, with a large queen bed downstairs and a loft with twin beds that worked well for my teen son.
In terms of airports, the smaller Grand Canyon Municipal is about 20 minutes away, but Flagstaff's Pulliam Airport is 45 minutes away, and Phoenix Sky Harbor is 2.5 hours and Las Vegas McCarran is three and a half hours away.
On a practical note, while there are well-lit gravel pathways throughout the resort, they have done an excellent job of preserving the natural desert landscape. As a result, it can be dusty, and comfortable, sturdy shoes are recommended for getting around the resort.
Make this your splurge destination if you're on a budget. A stay here is more than just a stay at a standard hotel chain, and it is recommended that guests stay for more than one night to fully appreciate the experience. That being said, the uniqueness and overall experience make this one of those destinations you'll remember for years to come.
Our stay at Clear Sky Resorts Grand Canyon was a highlight of our trip to Arizona. The location, the domes, the food, and the entertainment all contributed to a memorable stay. This was my son's final high school spring break, so I know the memories will last a lifetime. Now that we've stayed here, I can't imagine visiting the Grand Canyon and staying anywhere else!
Clear Sky Resorts Grand Canyon
Williams, Arizona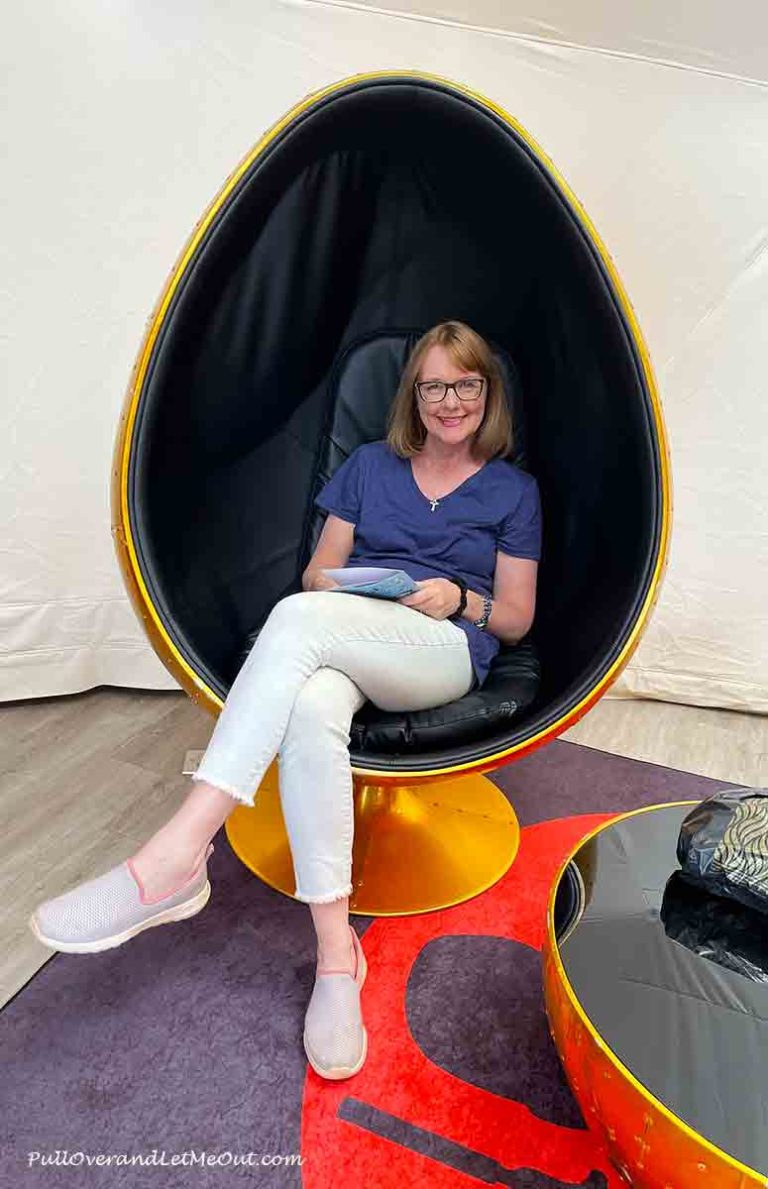 Hey, Pinners! Pin this for later!
► Plan Your Trip to the Grand Canyon, Now!
More great travel stories you'll love reading!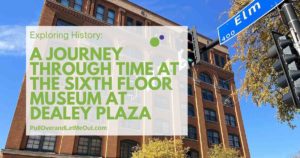 An outstanding museum dedicated to the solemn and historic event that occurred on November 22, 1963, is located within the former Texas School Book Depository building. Travel there with PullOverandLetMeOut to discover why the Sixth Floor Museum at Dealey Plaza is a must-see attraction when visiting Dallas.
Read More »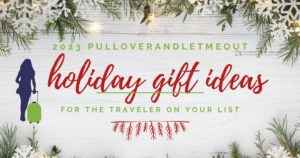 Travel with PullOverandLetMeOut to discover 2023's hottest holiday gift ideas for the traveler on your shopping list.
Read More »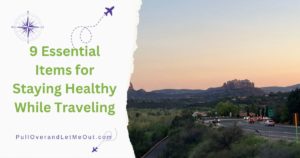 Make a healthy trip a priority. Travel with PullOverandLetMeOut to discover 9 essential items for staying healthy while traveling.
Read More »