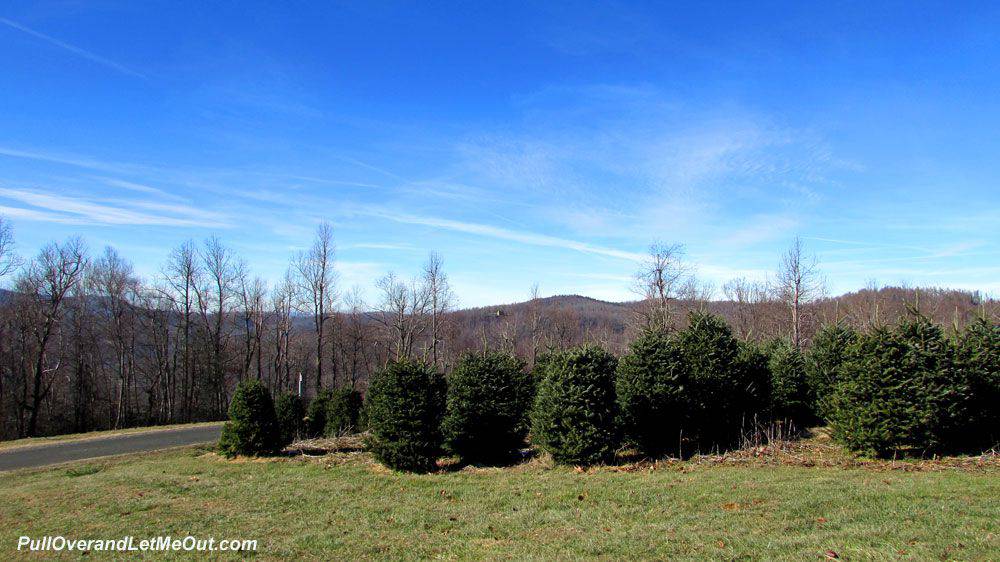 Little Switzerland Fraser Firs in the North Carolina Mountains
If you're a fan of the movie Christmas Vacation, you know well the scene where the Griswolds forgo traditional tree lots in search of the ultimate Griswold Family Christmas Tree.
I practically know that movie verbatim so I was thrilled to finally go on our own, slightly less comical, quest for the perfect Christmas tree.
We found our family Christmas tree at Little Switzerland Fraser Firs in the Blue Ridge Mountains of North Carolina.   The "choose and cut" tree lot tucked on the side of a mountain welcomes visitors from all over the Carolinas  seeking to not only find a tree, but to also create special holiday memories.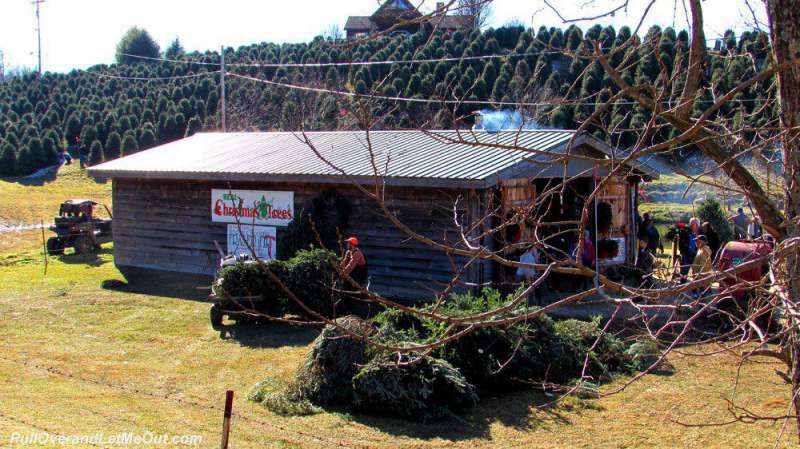 The friendly staff are happy to assist shoppers in finding the perfect tree.
Our adventure did include a little comedy thanks to the Garmin, but we persevered and after an extended tour of the mountain found our way to the tiny village of Little Switzerland.  Located a short distance off the Blue Ridge Parkway, Little Switzerland is close to Spruce Pine, North Carolina and about an hour north east of Asheville.
Upon arrival, tree shoppers are given full instructions on how to go about selecting their tree.
Trees are sold by the foot and guests are sent up the mountain with a measuring device in order to avoid the mistake Clark Griswold made.  Little Switzerland makes it simple to get a tree suitable for individual tastes and ceiling heights.
Kids are enlisted to help out once the ideal tree has been chosen.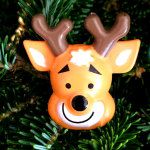 Plastic whistles resembling reindeer are given to youngsters. Their assignment; blow the whistle when the perfect tree is found and someone will be there soon to assist with tagging, cutting and transporting down the mountain.
If the grown ups in the group feel up to it, there are hand saws available to cut the tree down or you can have them cut it – the choice is yours.
The folks at Little Switzerland are also happy to assist with assuring your purchase is ready for the trip home. The friendly staff will wrap it and tie it to your vehicle while you relax by the fire sipping hot apple cider.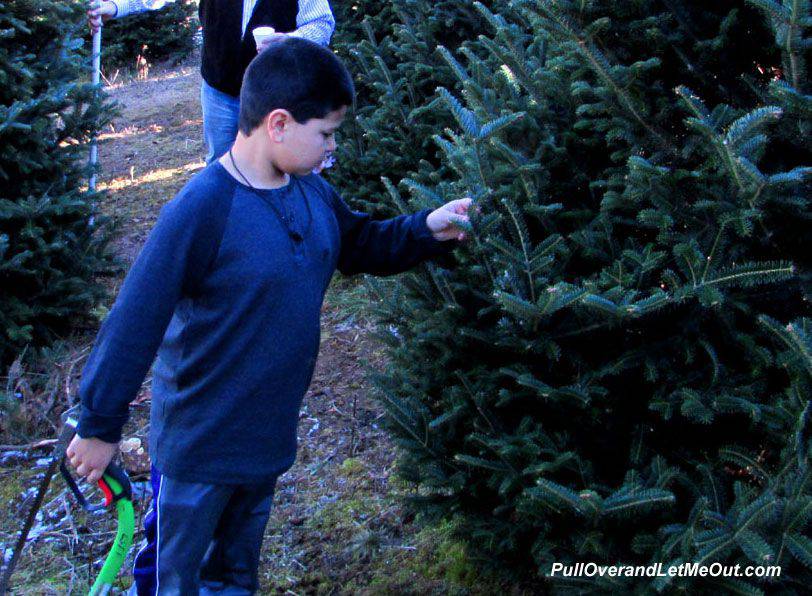 Choose the tree your choice, cut it yourself or the folks at Little Switzerland will help out.
Sure, there's more work involved with choosing and cutting your own Christmas tree, and those trees propped against the wall outside the Food Lion are convenient, but from the smiles and laughter experienced at Little Switzerland Fraser Firs it's evident the extra effort yields a wonderful pay-off – Christmas memories to cherish for a lifetime.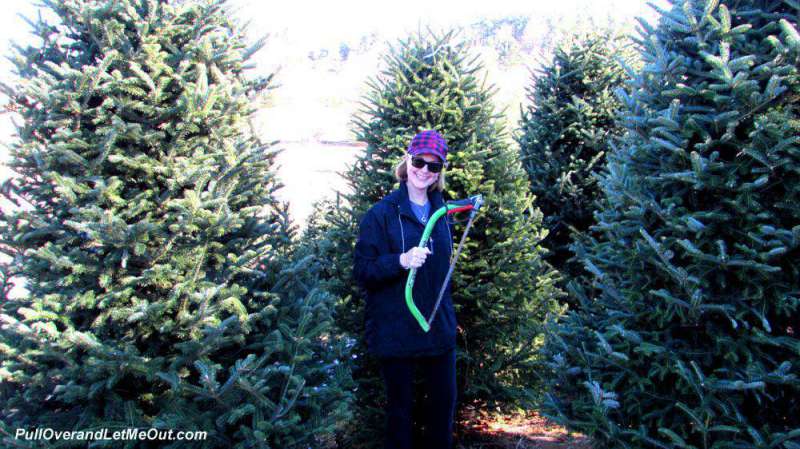 The hand saw looks good in pictures, but we opted to have them use the chain saw.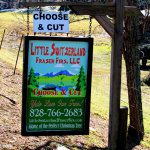 Little Switzerland Fraser Firs
828-766-2683
If you like this please leave a comment below or Tweet, Post or Share with your friends.
As always, Happy Travels!