A guest post by Michael Hepworth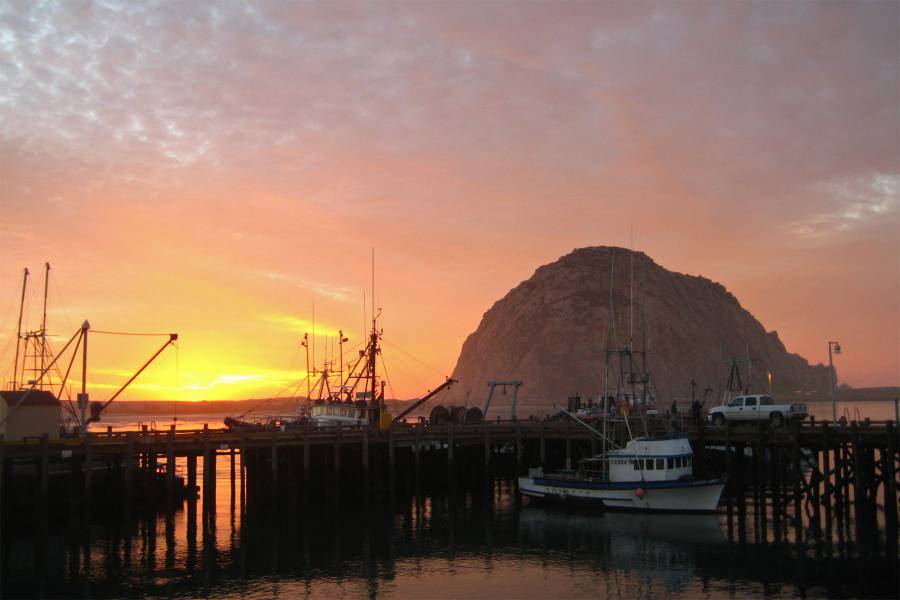 Morro Bay in California is a quiet sleepy fishing town north of Santa Barbara that
Is famous for the massive pyramid style volcanic rock that juts out of the Pacific Ocean
and dominates this rather charming town. My first ever visit there in October was
combined with a trip to Cambria about 15 miles to the north and close to the
Hearst Castle in San Simeon. Wine enthusiasts are also in good shape as the rapidly
expanding wine mecca of Paso Robles with over 250 wineries is only thirty minutes
away.
Morro Bay was incorporated in 1964 and tourists flock to the Embarcadero area
where the place to stay is the Embarcadero Inn with a clear view of the mystical rock
which is 578 feet tall. It is a perfect base to explore the Embarcadero where you can
buy fresh fish, rent kayaks, paddleboards or motor boats, find rare shells or buy homemade
salt water taffy . If you are into deep sea fishing then there are plenty of charter options
where the prime catches are salmon, rockfish, lingcod and albacore. There is a free
trolley service that takes you to the rather quaint and low key downtown area from the
waterside during the summer months, and the place is really a bit of a gem to
discover.
Dining options are quite extensive but we only tried a couple of places on our visit,
both at the Embarcadero. We went to the upscale Windows on the Water which
has been around since 1997 with chef Neil Smith running the kitchen since 2007. They
specialize in fresh seafood dishes and have an extensive wine list and spirits for the
right pairings. If you want something a bit more funky then go for Libertines for fish and chips
with live music nightly which seems to lean towards country style and blues and jug
band offerings.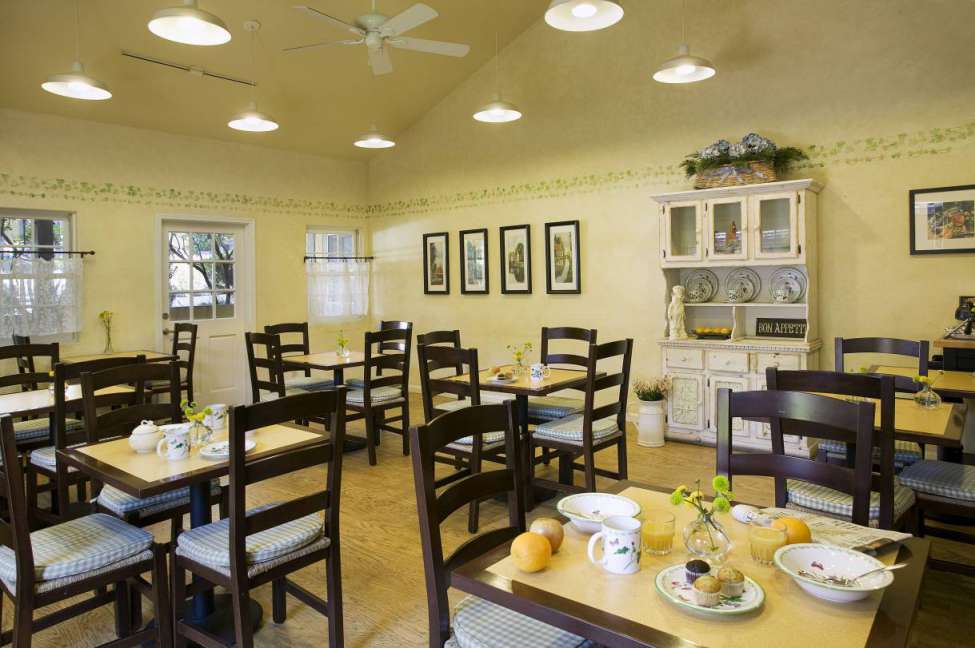 There are two active oyster farms in Morro Bay the prime one being the Morro Bay
Oyster Company. There is a limited production of these sought after oysters, but the
day we were looking for some of the tasty morsel, there was some kind of problem
so no tasting was possible. Local chefs snap them up, so an oyster that costs 25 cents
each at origin ends up costing the customer $1.50-$2 each at the table after all the
middle men have taken their cut. This farm produces about 800,000 oysters a year
in what is an extremely hard and labor intensive business. You can take a tour out
to the farm, or use either a kayak or a paddleboard to get out there to see what is
happening if you so desire.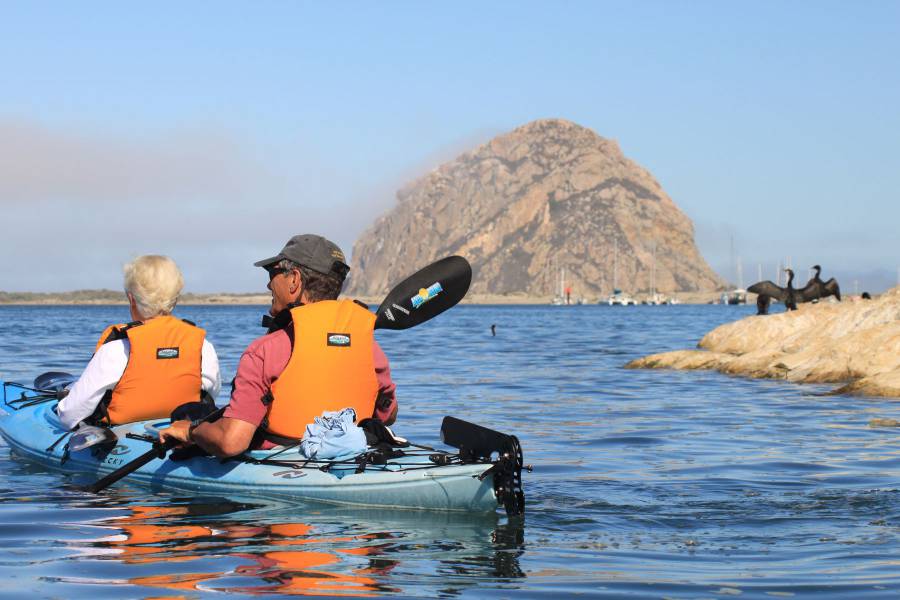 Hikers have plenty of options as well with the Black Mountain trail in Morro Bay State
Park, the Morro Bay sand spit at Montana de Oro or the Cloisters Wetlands trails in
North Morro Bay. Golfers have the 18 hole Morro Bay State park golf course, and bird
lovers can see over 250 species of birds at the Morro Bay National Estuary. If you are
a real enthusiast then January is the time to go when they host the Winter Bird Festival
which attracts bird enthusiasts from all over the world. Great Blue Herons and snowy
egrets can be seen at the entrance of the national estuary in the Heron and Cormorant
Rookery.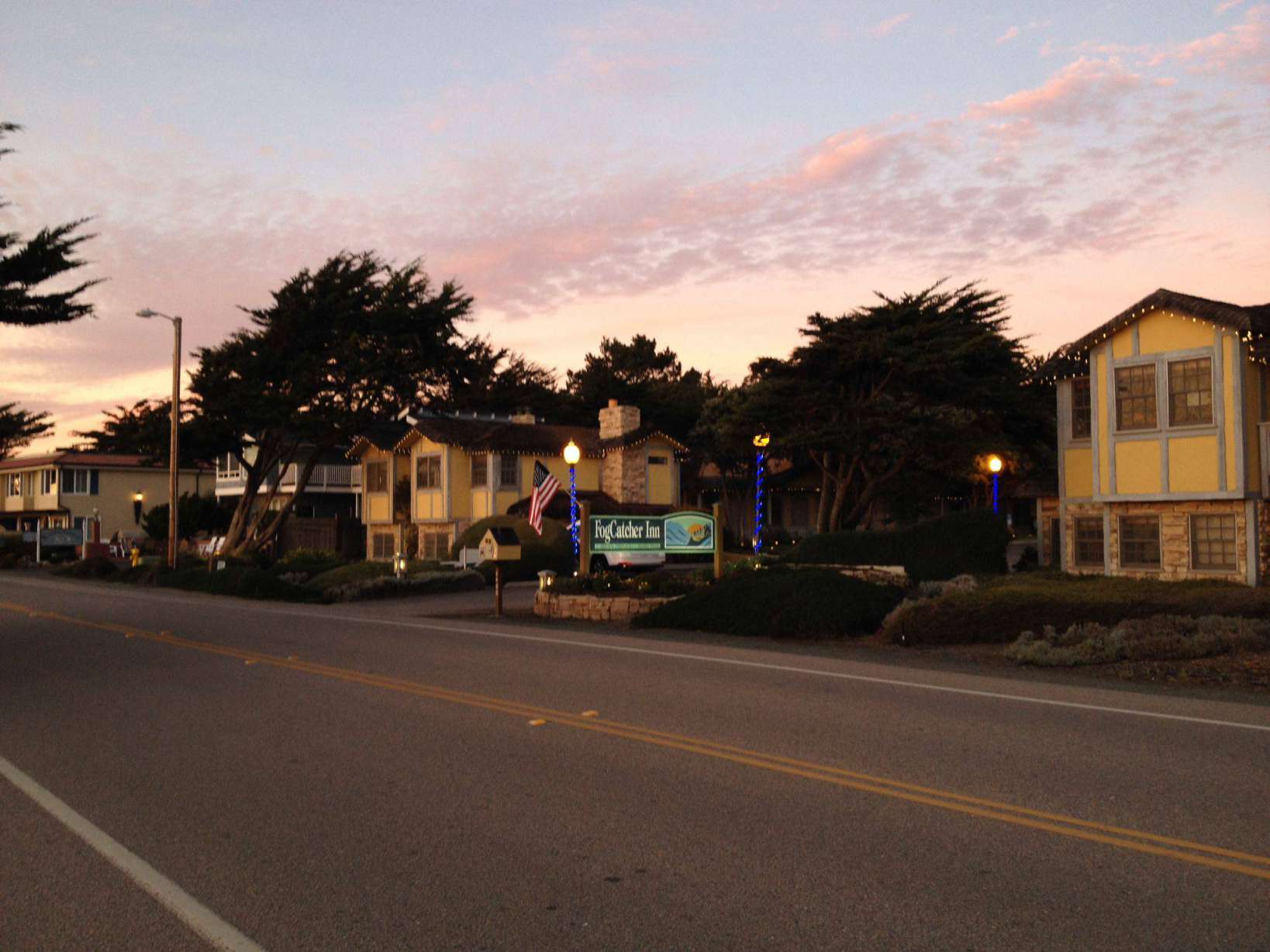 The place to stay in Cambria is the Fogcatcher Inn, strolling distance to the famous
Moonstone Beach to search for moonstone gems or to watch the surfers fighting the
aggressive waves. The 60 room hotel is one of many to choose from on beach road, but it
has recently been modernized and a hearty cooked breakfast is included in the price with
rooms running about an average of $300 a night on weekends. One problem they
have however (not for this writer) is that cell phones do not work on the hotel grounds,
and the manager did admit that they have lost bookings because of this, but the nights we
were there, there were no vacancies to be had.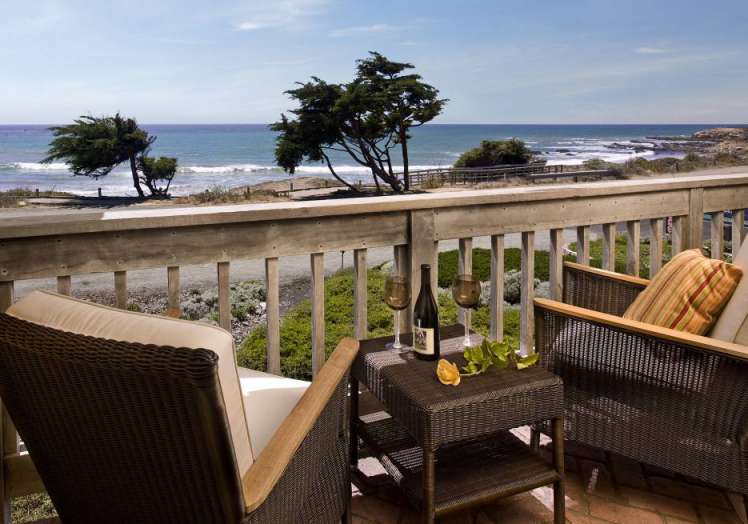 Cambria is a neat little town with plenty of tourist style gift shops, but everything is
higher here in cost and you will pay about a 25% tourist tax just for the privilege of
eating, shopping, staying overnight and filling up at the gas pump. We tried a couple of the
highly touted restaurants in the area and found Linns by far the best despite the
chef admitting that business is 80% tourist year round.
Dining options in Cambria are plentiful with places like Robin's for example which have
been around for at least thirty years. My choice however would be Linn's Restaurant and
Bakery, where portionsare substantial and the homemade Chicken Pot Pie for example
Is outstanding. They are well known for their pies and desserts in the area, and all
Produce comes from their farm about five miles away.
Of course a visit to this part of the world would not be complete without a visit to
Hearst Castle, now a State Park with an impressive visitor center. If you don't mind
being herded like cattle on the tour and standing in the hot sun while the well trained
tour guide blurbs out facts at 225 words a minute about William Randolph Hearst,
then this is a must visit. Most of the tours cost $25 each and last about forty minutes.
When the tour is over you are free to stay and roam the gardens as long as you like. A
must see is the indoor Roman pool with its amazing marble and tiles, but the outside swimming
pool is currently not being used, which puts a bit of a damper on everything especially for
first time visitors. Apart from the Roman pool maybe the Grand Dining Room is
worth checking out, and the bus ride up to the castle along the winding road is pretty
interesting by itself where you can see all the 'over the top' extravagances of the
newspaper publisher.
Before you go on the various tours you can see a 40 minute movie about the life of
the enigmatic Hearst, but I you really want to know the facts purchase a copy of
"The Chief" in the well stocked gift shop. The restaurant does sell hamburgers and
many other food items, but if you were hoping for a 'Hearst Ranch Grass Fed Burger,'
you are out of luck. Because of the drought, production has been seriously affected,
although there is a stand on site selling frozen product at $4.99 a pound.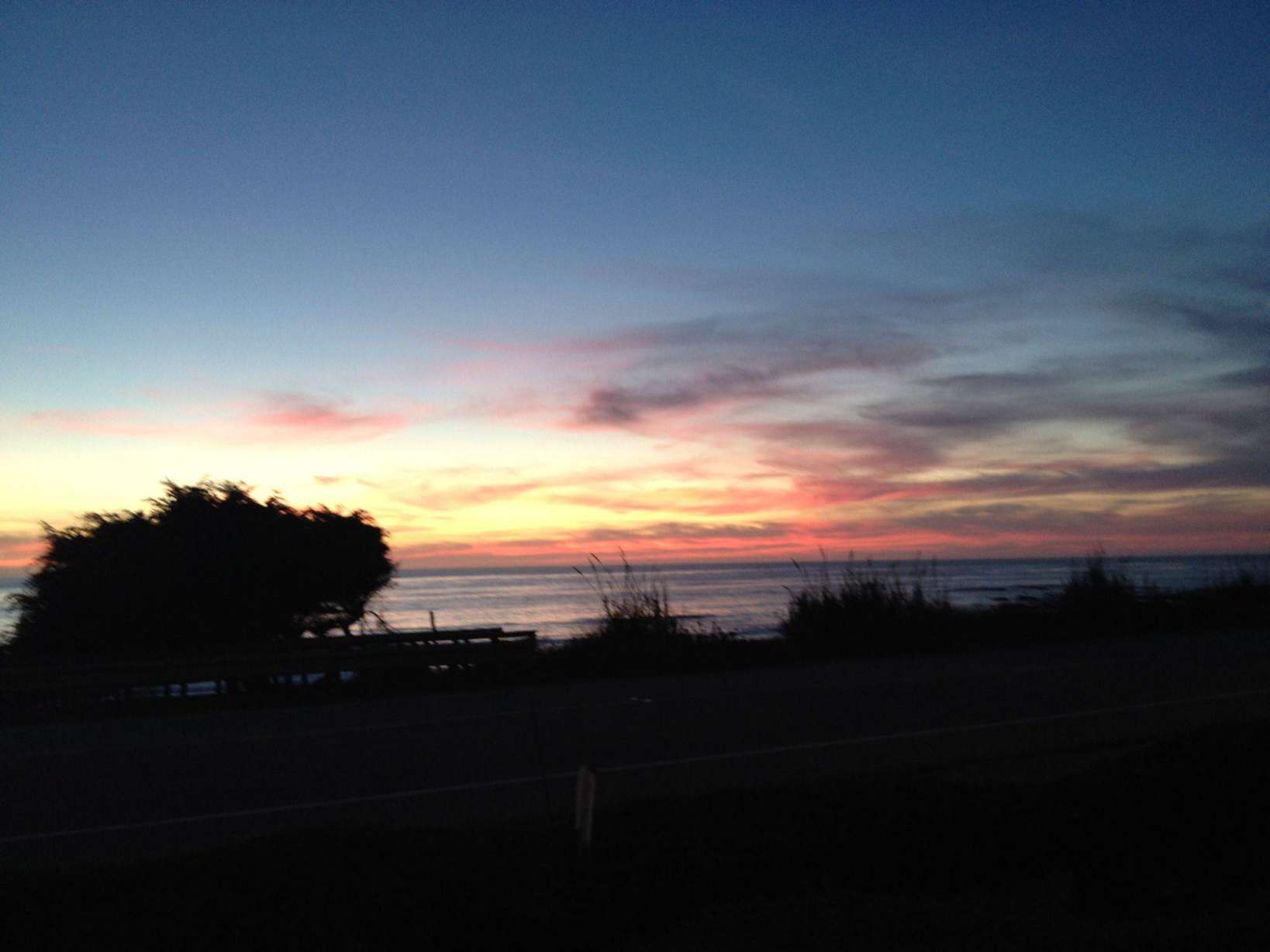 Michael Hepworth is originally from the U.K. and lives in California. He blogs extensively about restaurants and travel.  For more of Michael's travel experiences visit his website PerfectTravelToday.
www.linnsfruitbin.com
www.fogcatcherinn.com
Featured Advertiser:  Twisted Leather Bags