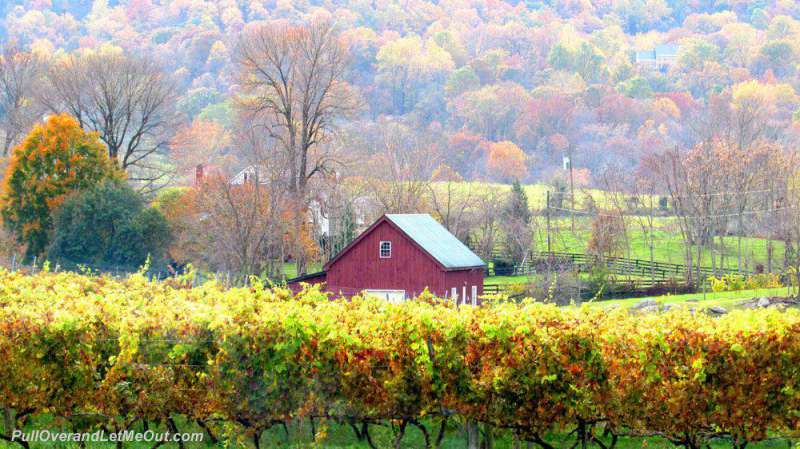 The vineyards at Philip Carter Winery in Hume, Virginia
Philip Carter Winery History
Rolling hills, vibrant leaves, the fragrant aroma of wood burning in the fire pit – images characterizing a picture-perfect autumn day. Add some oysters and a friendly winery in the foothills of the Shenandoah and I've described the Philip Carter Winery in Hume, Virginia.
Tucked in the hills of the Piedmont Region, wine producing has been a family way of life for the Carters of Virginia since pre-Revolutionary times. In fact, in these parts of Fauquier County, it was once required by law landowners to plant and maintain ten vines.
Fast-forward to 21st-century Virginia, and the tradition is being kept alive and well by Philip Carter. Carter plays an integral role in bringing fine wines, art, and culture to this viniferous area known as "America's Wine Country."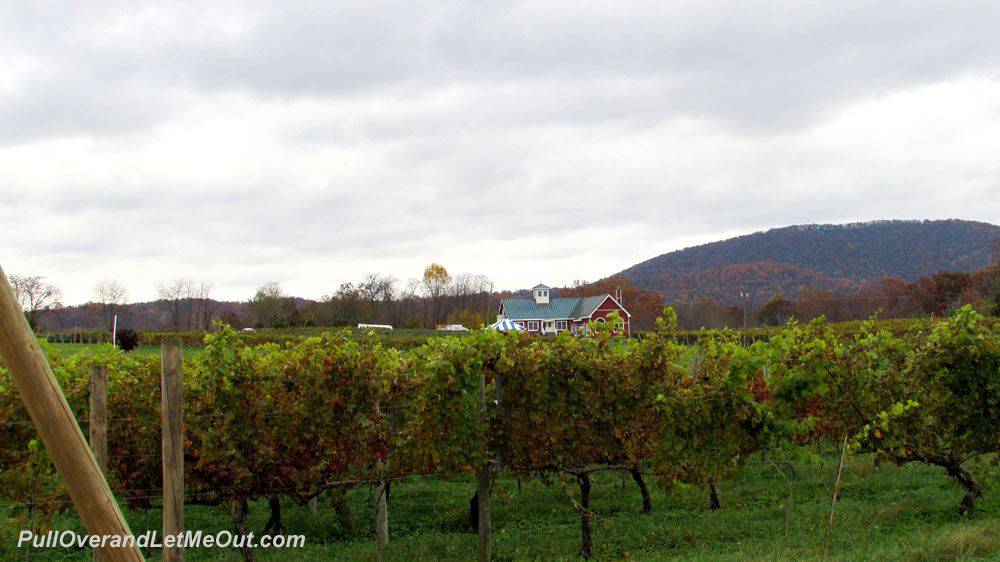 Philip Carter Winery is in Virginia's Piedmont Wine Region
Virginia Wine & Oysters
Despite gray skies and chilly temps, the winery is a beehive of activity upon my arrival. Visitors relax by the outdoor fire pits, guests inside listen to music, diners enjoy Virginia oysters in all forms, and naturally, sip award-winning wines.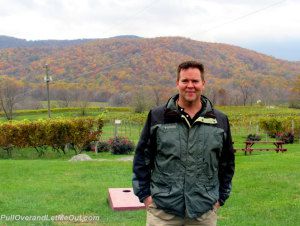 Owner, Philip Carter is on hand to welcome guests, oversee and enjoy the fruits of his labor. As he states, "he's an attorney by day and a vintner by night."
Furthermore, Winemaker, Jeremy Ligon is greeting guests as they sample the wine he's so skillfully crafted. Ligon is delighted to answer questions – he's passionate about his craft and happy to share his insights on the state of the vineyards.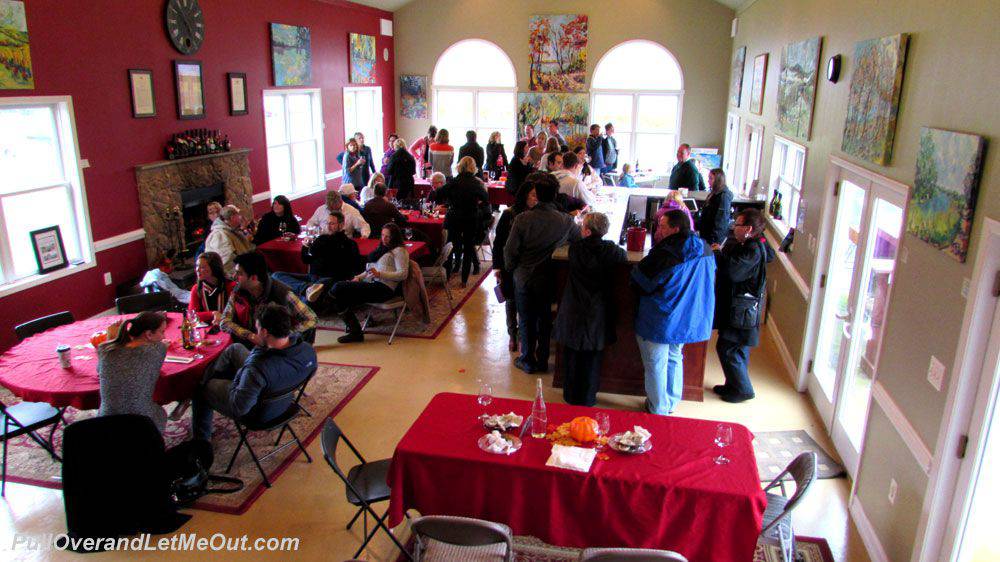 Visitors enjoying food, wine, music and conversation inside the winery.
Inside, the spacious gathering hall is alive with the sound of music and conversation. I find a table and sit down to a plate of oysters and a tasty glass of wine selected to compliment the meal and poured for me by Events and Wedding Manager, Noel Kane.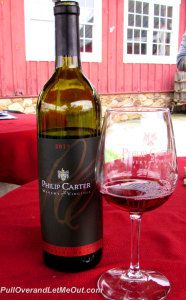 In addition to the festivities in the large hall, there's a crowd gathered in the tasting room.  The event provides the perfect opportunity for sampling and selecting the award-winning wines Philip Carter is renown for producing. Popular offerings include Viognier, Chardonnay, and Rosewell.  Additionally, the estate grown Cabernet Sauvignon is delicious – I've purchased a bottle I'm saving for the holidays.
Who is the typical traveler to the Philip Carter Winery?
From my time spent, I can safely say the winery does a marvelous job of attracting a broad spectrum of visitors. Its friendly staff, unpretentious character yet sophisticated atmosphere is welcoming to all seeking a genuine Virginia Wine Country experience.
Romantic Getaway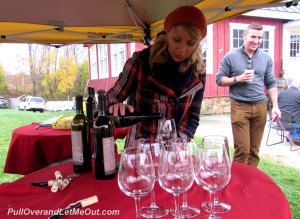 Regardless of one's wine knowledge or taste; whether you're looking for a romantic weekend getaway; if you've only got an hour or two to spend with friends – this charming winery located about an hour outside of Washington, DC provides an idyllic escape from the ordinary.
Speaking of romantic getaways. After enjoying your time at Philip Carter, the Inn at Vineyards Crossing is a historic Bed & Breakfast just a mile up the road providing ideal accommodations in the Piedmont Wine Region.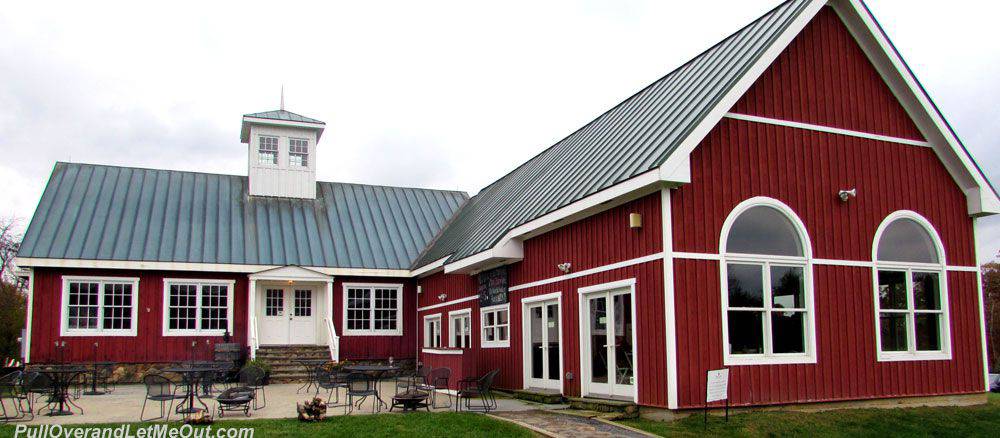 The Philip Carter Winery in America's Wine Country
I'm not certain if it was the crisp fall weather, the breathtaking backdrop of the Shenandoah, the delicious food or the rich heritage of the historic Philip Carter Winery, but their 7th Annual Oyster Roast imbued everything a fall day in Virginia Wine Country should be.
Philip Carter Winery
4366 Stillhouse Road
Hume, Virginia 22639
540-364-1203
If you like this please leave a comment below or post, tweet or share with your friends.
As always, Happy Travels!
HEY, PINNERS! PIN THIS FOR LATER!