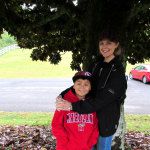 Can it be?
Is 2014 really coming to an end?
Sounds so clichéd, yet I find myself saying something to that effect this time each year.
Regrettably, I've learned my father was right when he warned there would come a time for me when the years would begin flying by faster and faster.
Yes, time flies and here I am preparing another retrospective of the year gone-by. However, it's with a happy heart I compile my annual "Best Of" article.
Why with a happy heart? You might ask. (or not)
A happy heart because 2014 was filled with so many fun trips and travel discoveries it was difficult selecting only five favorites.
I'm grateful for the fun times, friends made, journeys shared and fascinating moments which comprised 2014. I'm also appreciative for the readers who visit the site and spend time learning of my latest adventures and for the outstanding guest-bloggers who contributed to PullOverandLetMeOut.com this year.
Thank you, one and all.  Best wishes for a happy, healthy and travel-filled 2015!
So without further ceremony, the five favorites from 2014.
Happy Travels,
Anna Marie
 One
How to have off-season fun on the Outer Banks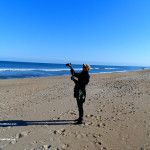 It all started when my son received a kite as a Christmas present.

It's a really nice kite – too nice to end up stuck in a tree in our neighborhood. Rather than surrendering the kite to a Bradford pear I was inspired to head towards the coast where there would be plenty of wind and open space.

But not just any coast.

My synapses were firing on all cylinders when I decided to take a cue from a famous pair who also headed for the North Carolina coast with their gliders – the Wright brothers.

We headed to Kitty Hawk and the Outer Banks in January.
Two
Jane Austen in June; Tryon Palace celebrates the 200th anniversary of Mansfield Park
No, Fanny Price and Edmund Bertram didn't show up but our group of 21st-century Jane Austen enthusiasts was transported to Regency era England for an afternoon at Tryon Palace in New Bern, North Carolina.

Tryon Palace is a stately mansion in the second-oldest European-American colonial town in North Carolina.  It's also the ideal spot for celebrating the 200th anniversary of Jane Austen's classic novel, Mansfield Park. 

Although our group gathered to discuss Jane Austen,  we were surrounded by captivating history adding to our time at Tryon Palace.

Tryon Palace was originally constructed in the 18th century, when a British soldier and colonial administrator for the crown by the name of William Tryon saw a need for a centrally-located government building. Tryon went to work with architect John Hawks and came up with plans for the edifice.   read more
Three
Is a food tour the best way to explore Raleigh's culinary scene?
There's a lot happening in Raleigh, North Carolina these days. The city is one of the fastest growing in the country and is repeatedly recognized as a great place to work and live.

The state capital is home to museums, festivals, conventions, theaters, craft breweries, concerts and other cultural events.

But there's something else drawing delicious accolades to the Oak City – its culinary scene.

While Raleigh has its share of outstanding BBQ restaurants and sweet tea is still the "house wine" in most locales, the city has seen an epicurean transformation over the past decade.   In fact, Southern Living has listed Raleigh among its Top 10 Tastiest Towns in the South.

With this in mind I decided the best way to experience the taste of Raleigh would be to take the Triangle Food Tour.
Four
How to make a day at Thomas Jefferson's Monticello a family affair
Taking kids to historic locations can be a risky proposition.

Will the kids get bored?

Will there be enough to engage young imaginations?

Will there be activities to keep small hands off of priceless artifacts?

Thomas Jefferson's Monticello has the perfect solution – The Family Friendly Tour and Day Pass.

The pass includes a family friendly 40-minute guided tour of the home geared specifically for families with youngsters from ages 5 to 11.

The tour provides the right balance of hands-on opportunities while introducing children to some of Jefferson's interests and hobbies as well as giving a glimpse of life in the late 18th and early 19th century.
Five
Harvest on the half-shell at Virginia's Philip Carter Winery
Rolling hills, vibrant leaves, the fragrant aroma of wood burning in the fire pit – images characterizing a picture perfect autumn day. Add some oysters and a friendly winery in the foothills of the Shenandoah and I've described the Philip Carter Winery in Hume, Virginia.

Tucked in the hills of the Piedmont Region, wine producing has been a family way of life for the Carters of Virginia since pre-Revolutionary times. In fact, in these parts of Fauquier County it was once required by law land owners plant and maintain ten vines.

Fast-forward to 21st-century Virginia, and the tradition is being kept alive and well by Philip Carter. Carter plays an integral role in bringing fine wines, art and culture to this viniferous area known as "America's Wine Country."
Thanks for visiting PullOverandLetMeOut.com.
If you enjoyed this please leave a comment below or share with your friends.
As always, Happy Travels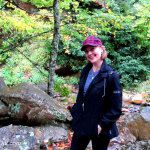 Looking forward to many happy travels in 2015!
Featured Advertiser – Twisted Leather Bags