A guest post by Michael Hepworth
Fort Bragg is a quiet Northern California coastal town off the Mendocino coast, and
part of the fun is getting there since this is quite a remote destination. We flew in to
San Francisco and then drove north on Highway 101 to Highway 128 West all the way
to the coast before heading up Highway 1 to Mendocino Village and then Fort Bragg.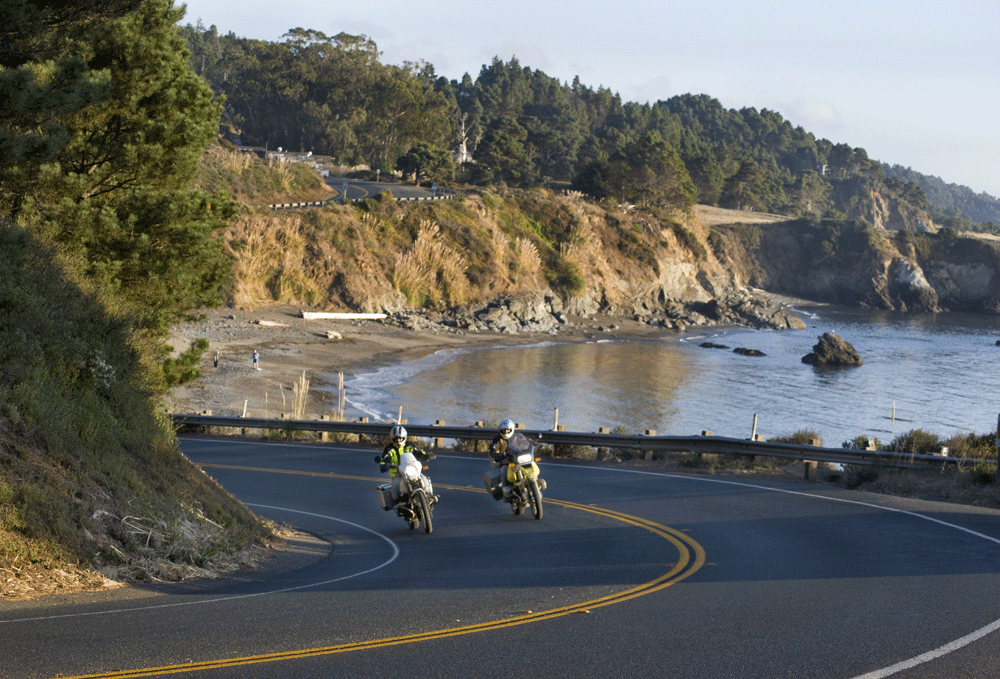 Mendocino County gets up to 1.8 million visitors a year thanks to its 80 miles of
Pacific coastline, 85 wineries, 23 state/national parklands and over 500 diverse
accommodations. Nearest airport is Sonoma County Airport aka Charles M.Schulz.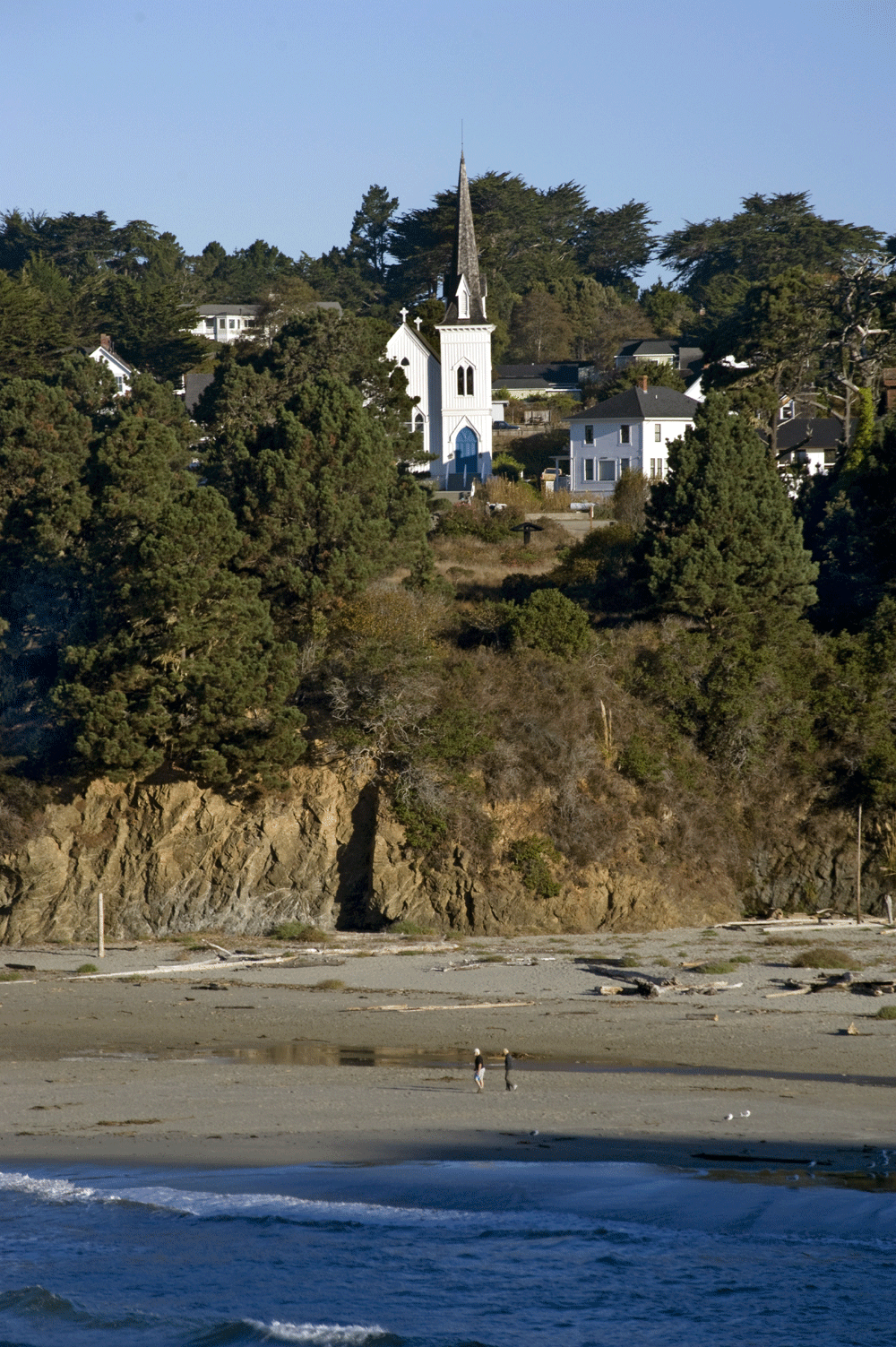 The village of Mendocino is rather special,and one of the top bed and breakfast places
to stay is Hotel Alegria, a small six room inn that makes you feel right at home. An
organic breakfast is served inn the small lobby area, everything home made by the
proprietor. The rooms are exceptionally well appointed with a lot of thought going
into the small details including make up remover towelettes..
Dining options seemed quite interesting as we arrived on an atmospheric wet and
cold night with two newcomers t o the dining scene, Flow and Trillium. Flow has
been open 6 months and is primarily an upstairs bar that serves small plates from
2pm until closing. Tried the Sausage and Mushroom Pizza ($12) and loved it, so
I have to assume that the other pizzas, soups and salads on the menu are equally
Trillium has been only open 3 months and is already doing good business. The
space is not new as a restaurant, but the new owner Sandra McElroy is a former server in the
village for 16 years who has mortgaged her immediate future to make a go of it. The idyllic
setting overlooks the rugged Mendocino coastline, and you can see and smell the vegetable
and herb garden from the patio area of the restaurant.
Chef in charge is Jeremy Baumgartner who learned his skills in Pittsburgh. He has found a good
spot here and has a few signature dishes such as Seared Rabbit w/Bolognese sauce and Crab
Strudel. The Pork Schnitzel Reuben I tried was a substantial lunch and the local fish favorite
Rock Cod caught locally was perfect for a casual Friday lunchtime. Also make sure you try the
local Black Oak Coffee from Ukiah.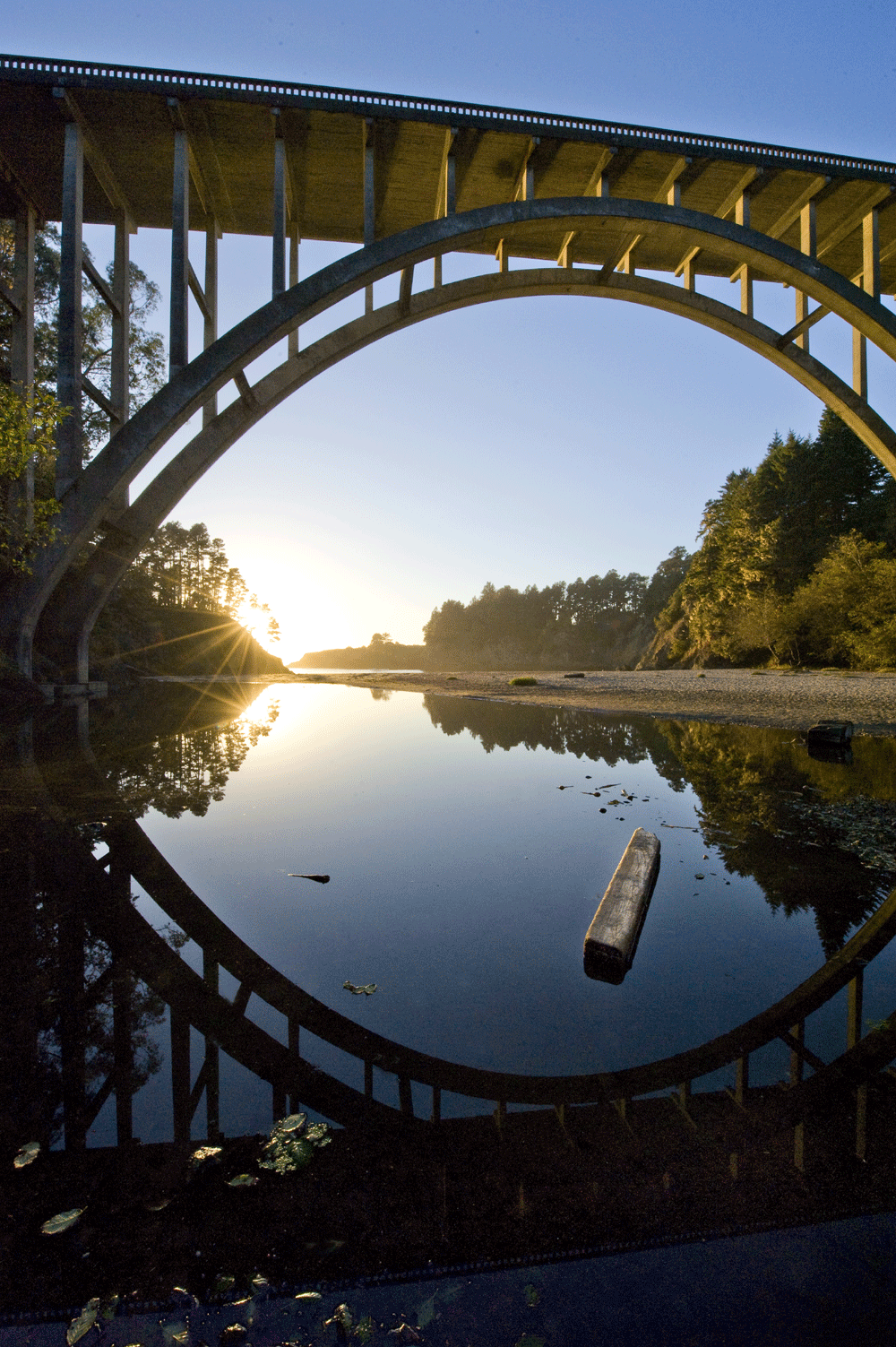 Fort Bragg is more of a blue collar town than Mendocino, with tourism the main
industry. There is only one building left standing from the original fort dating back
to 1870 and I had been yearning to visit the place ever since reading an article in
the Los Angeles Times. The hotel we stayed at is called the Beach House Hotel,
and although it is nothing fancy it was very clean, quiet and access in and out very
easy. Staff are very helpful and I would stay there again on my next visit. There is a
view from most rooms of the hotel of the estuary, with the hotel being no more than
a couple of hundred yards from the beach.
The food options in Fort Bragg are limited however, with Mendo Bistro on Main St probably
the best option in town. Owner/chef is Nicholas Petti has ran the restaurant since 1999 and
they specialize in the 'Choice Menu,' where you choose your ingredient, select how you want it
cooked and then choose the sauce. All meat is served hormone and anti–biotic free and is
purchased from local organic farmers. This night we selected
the Yellowtail-Jack fish and Niman Ranch Leg of Lamb served with caramelized
fennel, wheat berries and Bok-Choi vegetables.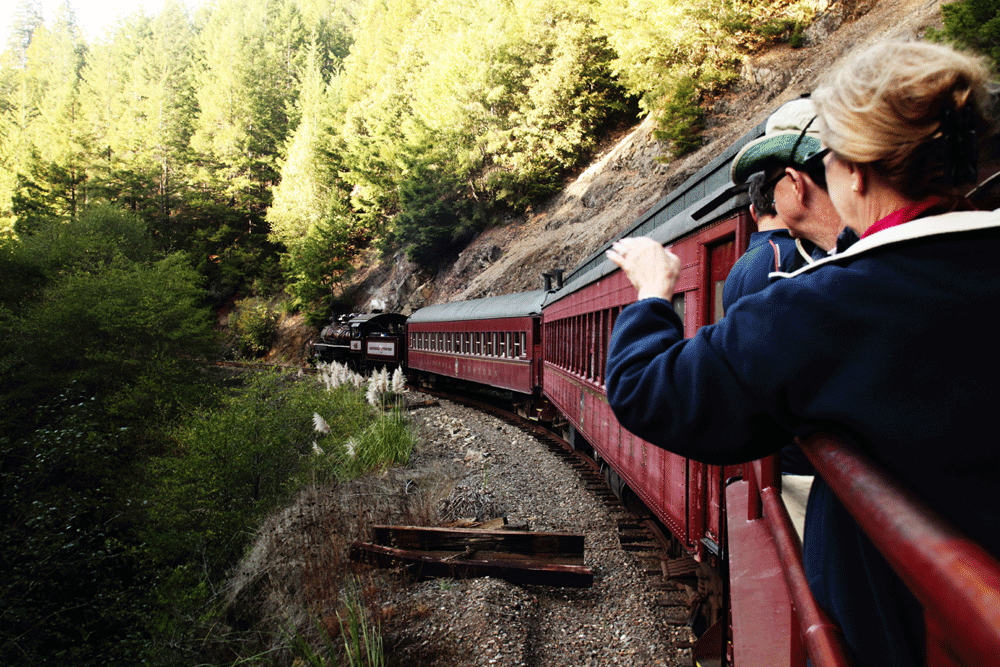 The Skunk Train is a 'must do' when in Fort Bragg, a 42 mile round trip into the redwood forest
at a speed of about 12 miles an hour. Now I must make it clear that
the redwoods you see are not the giant kind, as those can be found farther north
in Humboldt County. They stop for a barbecue lunch at Northspur in the forest so
that the train can turn around.
The train itself consists of three carriages plus an observation car which is a lot of
fun since the track itself is standard gauge, leaving little room for the train to meander
through the runnels and trestle bridges on the route. They even have a train musician
on board who takes requests (www.trainsinger.com), and since he knew the Elvis classic
'Mystery Train' and played it very well, it made the journey even more fun. There are also
overnight trips where you can spend a night in an old logging location called Camp Noyo that
has 7 campsites with multiple tents. You can only get there by train and if you want to stay
longer then the camp will deliver groceries.
Fort Bragg as well as Mendocino are also fast becoming a haven for artists and sculptors,
especially those who specialize in landscapes such as Erin Durtner and Olaf Palm. For more
information about all the art activities in the region please go to www.artsmendocino.org.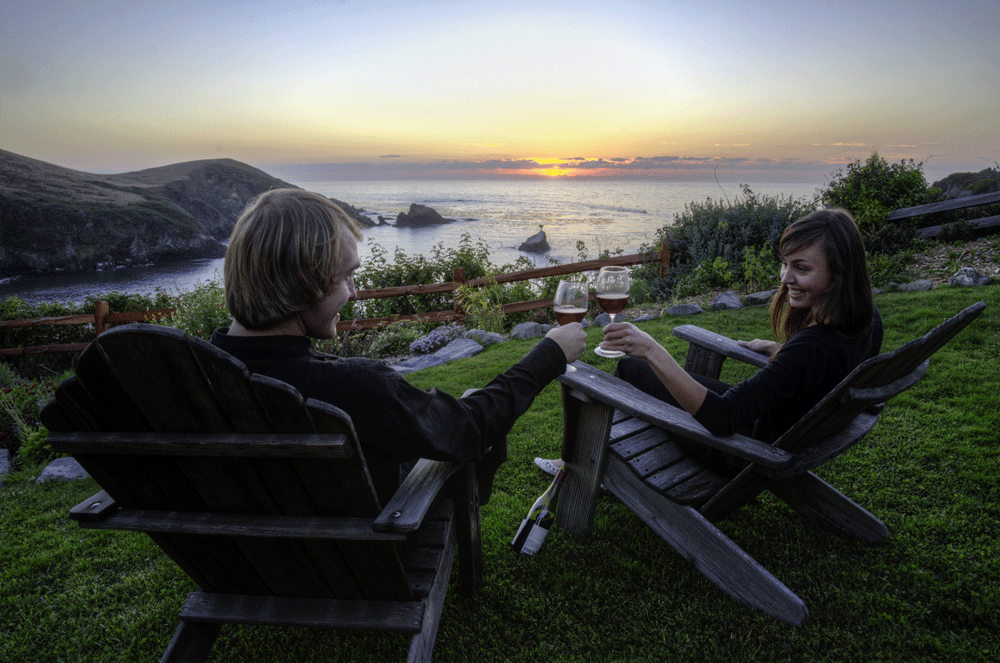 Wine enthusiasts will want to spend a few days in the area around Philo, Ukiah and
Redwood Valley to visit many of the wineries around. Unfortunately for me, time restrictions
this time around prevailed, so that will be in a future article. Some of these such as Husch
Vineyards and Black Kite Cellars are in the Hendy Woods State Park.
For more information about the world of wine visit www.mendowine.com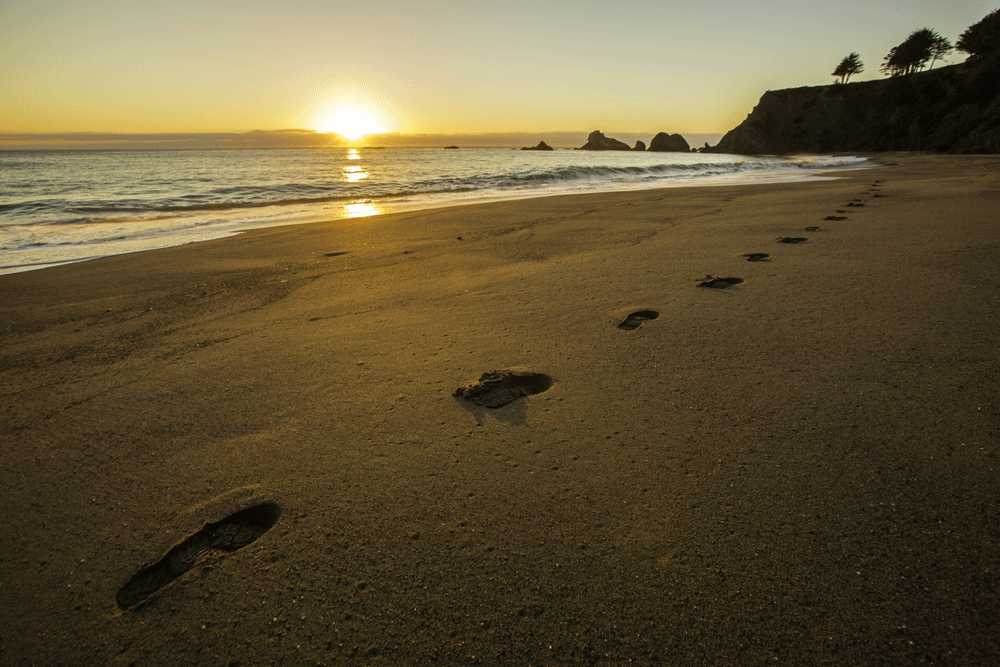 Fort Bragg has a famous beach called 'Glass Beach' that is made up entirely from
glass and bottles that have been recycled. Any of the beaches in Fort Bragg are
what you might call fairly windswept, but if you are looking for atmosphere and
a certain degree of solitude you will love it. There are plenty of options for outdoor
enthusiasts with an exceptional botanical gardens, plenty of biking and canoeing
options and a host of things for families to do without breaking the bank.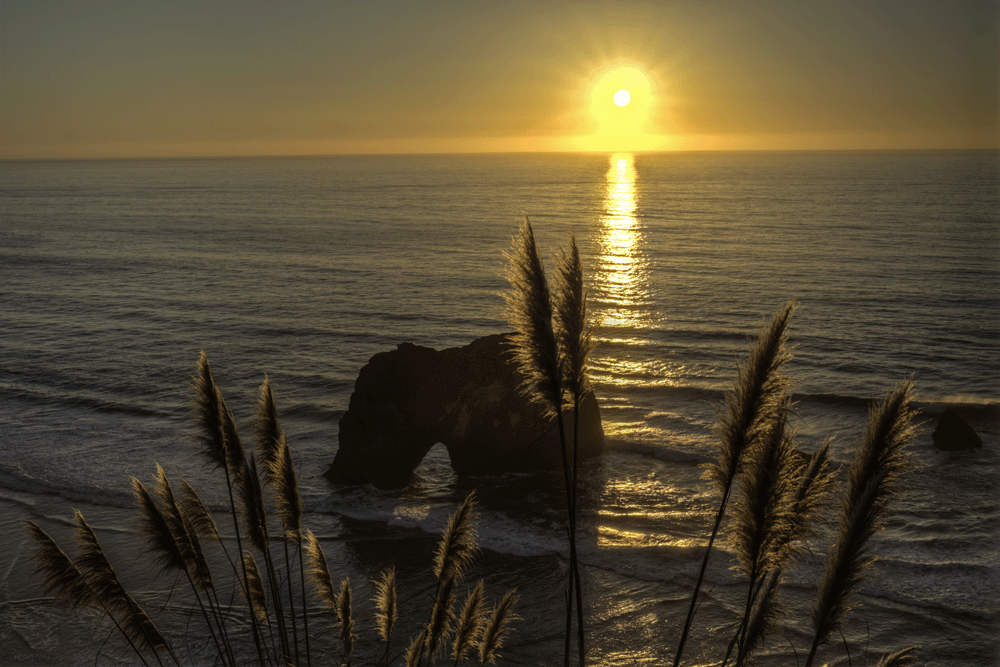 Michael Hepworth is originally from the U.K. and lives in California. He blogs extensively about restaurants and travel.  For more of Michael's travel experiences visit his website PerfectTravelToday.
Thanks for sharing this with your friends.  As always, Happy Travels!
Hotel Alegria- 44781 Main st, Mendocino
707-937-5150   www.oceanfrontmagic.com
Beach House Hotel-100 Pudding Creek Rd, Fort Bragg
707-961-1700     www.beachinn.com
Trillium-10390 Kasten St, Mendocino
707-937-3200   www.trilliummendocino.com
Flow-Main St, Mendocino
Mendo Bistro-301 N.Main St, Fort Bragg   707-964-4974
Mendocino Botanical Gardens-18220 California 1, Fort Bragg.
707-964-4352             www.gardenbythsea.org
Catch a Canoe and Bicycles Too-15 Big River Rd, Mendocino
707-937-0273     www.catchacanoe.com/bikes.htm
Skunk Train-www.skunktrain.com   707-964-6371
Tickets $54.     Children 2-12 $ 3