Do you have somebody on your list who enjoys traveling? A creative new travel gadget is always a welcome gift under the tree, whether they're heading out of town for business or taking the trip of a lifetime. As the holiday season approaches, here are some of the best travel gifts that the traveler on your list will treasure.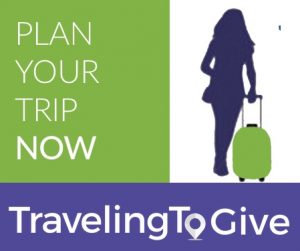 Disclosure:
Many of the links you see on this site and within our trip planning tool are affiliate links. If you click through and make a purchase, I'll get a small commission and it won't cost you any extra. On selected stories, for those hotel and car bookings made using our TravelingToGive™ tool we contribute 2.5% of gross hotel and car sales to Paws for Purple Hearts. So, thanks in advance for helping me keep bringing you the content you enjoy and, at the same time, giving back to those who so bravely serve our country! #everytripmatters
Would you like a cup of tea?
How did I not know this was a thing? I'm delighted I discovered this collapsible electric kettle. As a tea drinker, I've always made hot water in the hotel room coffee pot. Running water through a coffee pot leaves the tea with a bitter coffee taste. With the travel kettle, the tea-drinking traveler can now have a proper cuppa!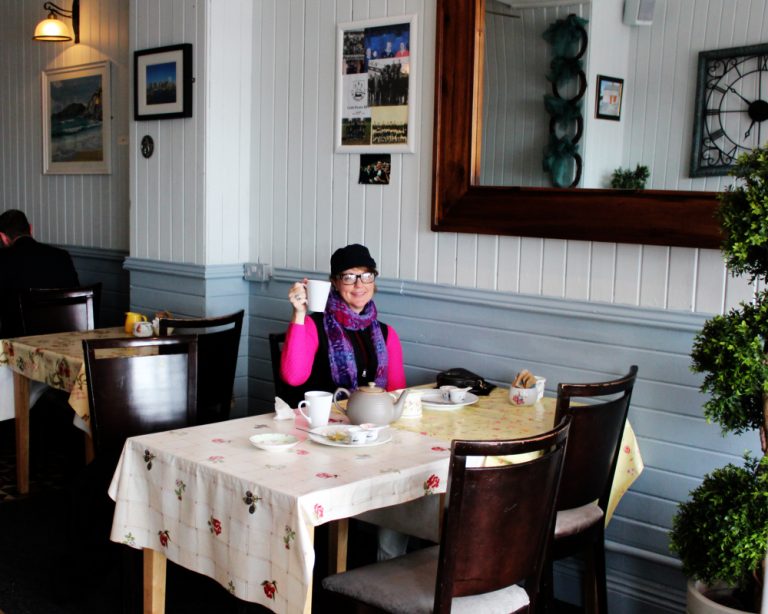 The Gosky 12×55 High Definition Monocular Telescope and Quick Phone Holder-2020 Waterproof Monocular is a terrific gift for the outdoor adventurer and wilderness enthusiast on your list. Zoom in tight to see distant objects clearly. The hand-held monocular by Gosky is also fog proof, shockproof, and dustproof. It also lends itself to an array of activities such as birdwatching, hiking, concerts, ballgames, climbing, and more. 
Personal safety is a priority while traveling, especially for solo travelers. The Birdie clips right onto a jacket or belt loop and when activated, sounds a loud siren, flashing strobe light and acts as a deterrent to would-be criminals. If there's a traveler on your shopping list, this makes a terrific stocking stuffer. Nothing says I love you like the gift of personal safety.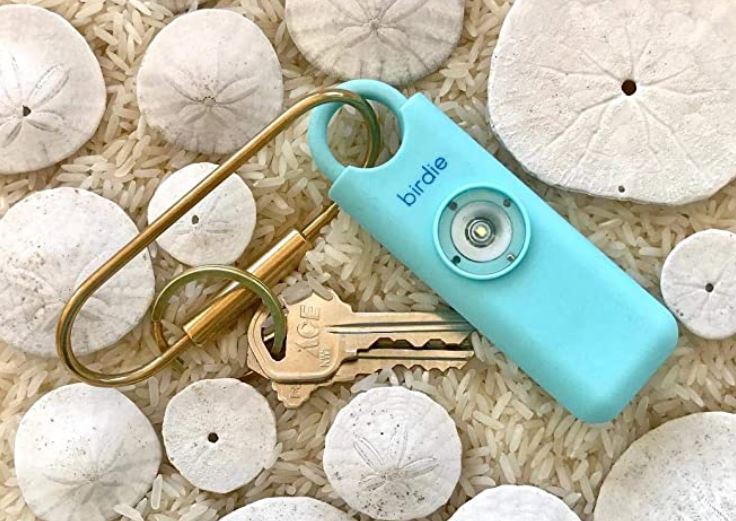 Parlez vous Francais? 
If the tourist on your list does not speak the language of the country they will be visiting, this classic language translator will come in handy. It includes a two-year data plan that translates anywhere there is an internet signal. Confidently communicate in 133 countries! The nice thing about this technology is that it has up-to-date translation accuracy. Jargon and swear words do not always translate directly, but the Pocketalk device does a good job of accounting for cultural variances. This is an excellent present for a world traveler or a first-time adventurer.
This fast-charging 3.0 USB car charger features two ports and is compatible with a wide range of devices, including the Galaxy, iPhone, iPad, and Macbook. The best part is that it simply plugs into the car. It's extremely portable, and the soft blue light makes it simple to locate the sockets when driving at night. It's a great stocking stuffer for under $15.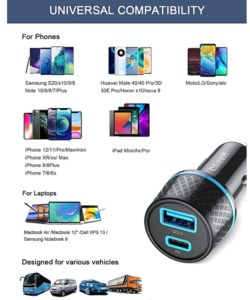 I mentioned tea, but I can't forget about coffee!
This portable espresso machine is great for a fast cup of coffee on the go for the traveler who appreciates a cup of joe. It's simple to use; just add hot water, ground coffee, and some pressure, and you're done! At home, the office, or on the go, enjoy a true espresso.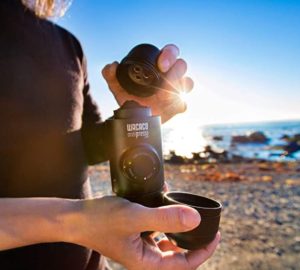 Yogasleep by Marpac is a trusted leader in white noise machines, and they developed their characteristic sound — the calming ambient sounds of rushing air. For the traveler, this is the perfect way to combat noises that may prevent them from sleeping while traveling. Noisy hotels, hostels or cities need not prevent a good night's sleep. This portable white noise machine will mask disruptive sounds while gently lulling you to sleep. Give the gift of rest this holiday season.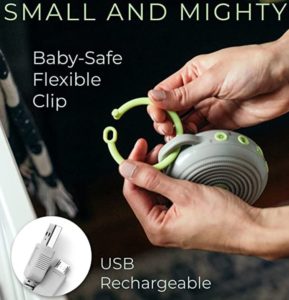 This is a very innovative gift idea, and it is ideal for wine travelers! The reusable, recyclable, and inflatable VinniBag allows you to safely bring home that souvenir bottle. The bag creates an air cushion that protects the bottle and prevents travel mishaps. It can be used to store wine, spirits, olive oil, gourmet treats, perfumes, camera lenses, toiletries, medications, and other goods. VinniBag also complies with all TSA and airline regulations.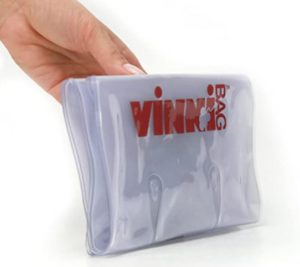 A pocket picnic blanket that is also economical. It is sandproof, waterproof, lightweight, washable, and quick drying. The 55″x60″ blanket is made of tough ripstop fabric and is extremely versatile.  Its tiny size makes it ideal for travel. Use it on the beach, on the lawn, while camping, at festivals, or on picnics – the possibilities are endless.
The LifeStraw Personal removes bacteria, parasites, and microplastics from water. The personal water filtration device is literally a lifesaver for travelers. Clean drinking water is not always available; but, with correct usage and maintenance, the microbiological filter in the LifeStraw Personal will supply 4,000 liters (1,000 gallons) of clean and safe drinking water.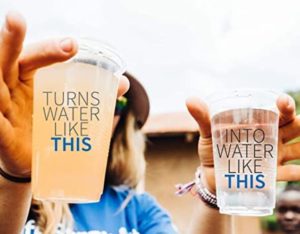 The gift of luggage is always a welcomed present under the tree. The Kenneth Cole Reaction Out of Bounds is fitted with premium 4-wheel multi-directional spinners that allow for smooth effortless 360°-degree free-weight maneuvering and come in a veritable rainbow of colors. Additionally, the 20″ carry-on suitcase is designed to meet most U.S based & international airline carry-on size requirements and is designed to fit into most overhead bins. This is the ideal suitcase for overnight trips and getaway weekends. 
Any other great gift ideas for travelers?
These are just a handful of the hottest gift ideas for the traveler in your life. If I've left any off the list, let me know. I'm always interested in learning about cool new travel gear and gadgets!
Happy Travels!
Anna Marie 
Hey, Pinners! Pin this for later!
More stories you'll love reading!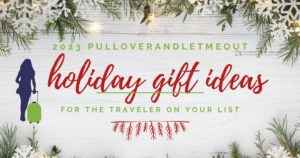 Travel with PullOverandLetMeOut to discover 2023's hottest holiday gift ideas for the traveler on your shopping list.
Read More »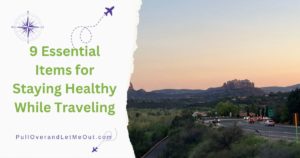 Make a healthy trip a priority. Travel with PullOverandLetMeOut to discover 9 essential items for staying healthy while traveling.
Read More »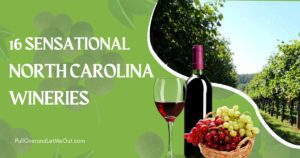 The wine world is taking notice of North Carolina wine. Join PullOverandLetMeOut as we explore 16 incredible wineries in the Tar Heel State that you won't want to miss.
Read More »