When traveling with the family, I'm always budget conscious and strive to enjoy a nice trip while keeping expenses to a minimum. Therefore, while researching hotels in Dublin I looked for a convenient location, value, and where I could best use rewards points. I had exactly enough points accrued for a two-night stay at the Hilton Dublin Kilmainham. The hotel proved to be perfect for our needs and is quite possibly one of the best places to stay in Dublin. Here's why.
Easy Access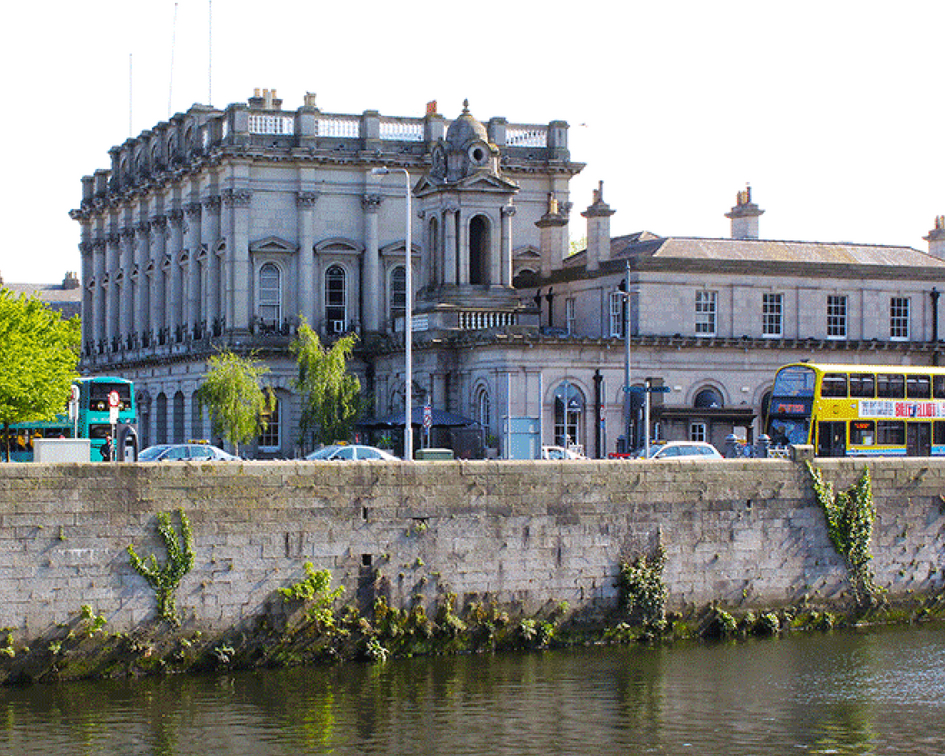 Heuston Railway Station, Dublin
With our flight landing a little after six o'clock in the morning, finding a hotel that's easy to get to is a priority. We catch the Airlink Bus at the airport and take it into the city. I pre-purchase the bus tickets so there's one less thing to worry about on travel day.
Dublin is beautiful at this hour as the city comes to life and we get our bearings. The ride takes about 30-minutes and our route ends at Heuston Station. We then catch a cab from the train station to our hotel which is a short distance away. Yes, we could walk it, but with luggage and weary from our flight, we decide it's worth the 10 euros getting there a little faster.
Arriving At Hilton Dublin Kilmainham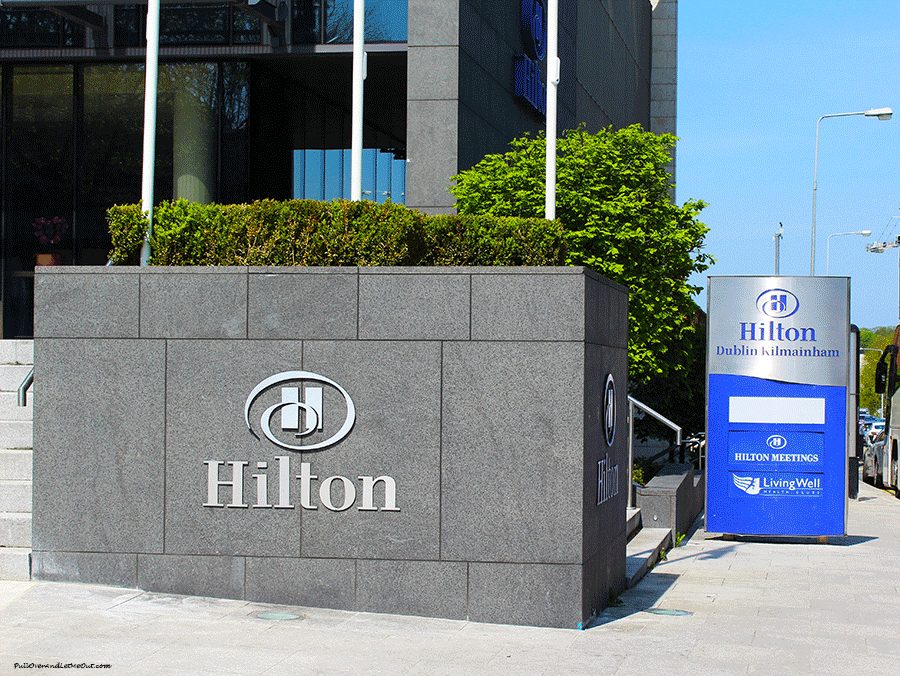 It's still early when we arrive at the Hilton Dublin Kilmainham, but the staff is extremely accommodating. We pop into the restaurant and enjoy a lovely breakfast as we await an early check-in. Once our room is ready, we take a nap, shower, and revive.
The rooms are nicely appointed with all the comforts of home. We take advantage of the free WiFi, 42-inch plasma TV, the coffee and tea making necessities, and of course the comfy beds. The floor-to-ceiling windows give us a fabulous view of the adjacent scenery. The shower and bath are extremely clean and my son enjoys using the room key to turn on the lights. This is his first experience with what's a mostly European feature and he thinks it's pretty cool. Overall, the standard guest room with two beds is perfect for our trio.
Most ads you see on this site are affiliate links. If you click through and make a purchase I'll get a small commission and it won't cost you any extra. So, thanks in advance for helping me keep bringing you the content you enjoy!
Nearby Attractions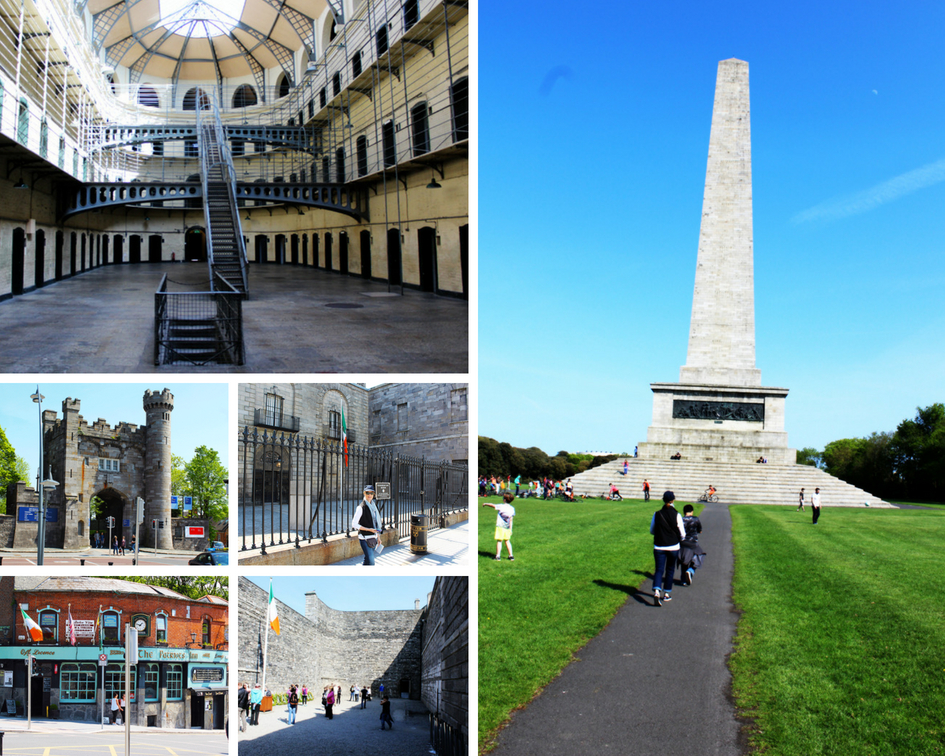 Several attractions are mere footsteps away from the hotel.
Although not in the heart of Dublin City Center, there's still plenty to do nearby the Hilton Dublin Kilmainham. Directly across the street is the Royal Hospital Kilmainham & Modern Art Museum as well as the Kilmainham Gaol Museum.
My fascination with history leads me to start our time touring Dublin at Kilmainham Gaol. The prison which opened its doors in 1796 and closed in 1924 is where many members of the Republican movement were held and executed after the 1916 uprising. It's also been used as a set in many movies, including the classic Daniel Day-Lewis film, In The Name Of The Father.
The tour and museum prove to be riveting and a great way to begin our journey. Entry into the jail is by guided tour and time-specific, so advance booking is suggested and purchasing tickets online is the best and easiest option.
Furthermore, within walking distance of the hotel is Phoenix Park, The Wellington Memorial, Dublin Zoo, Guinness Storehouse as well as Trinity College – each one a Dublin favorite.
Getting Around Dublin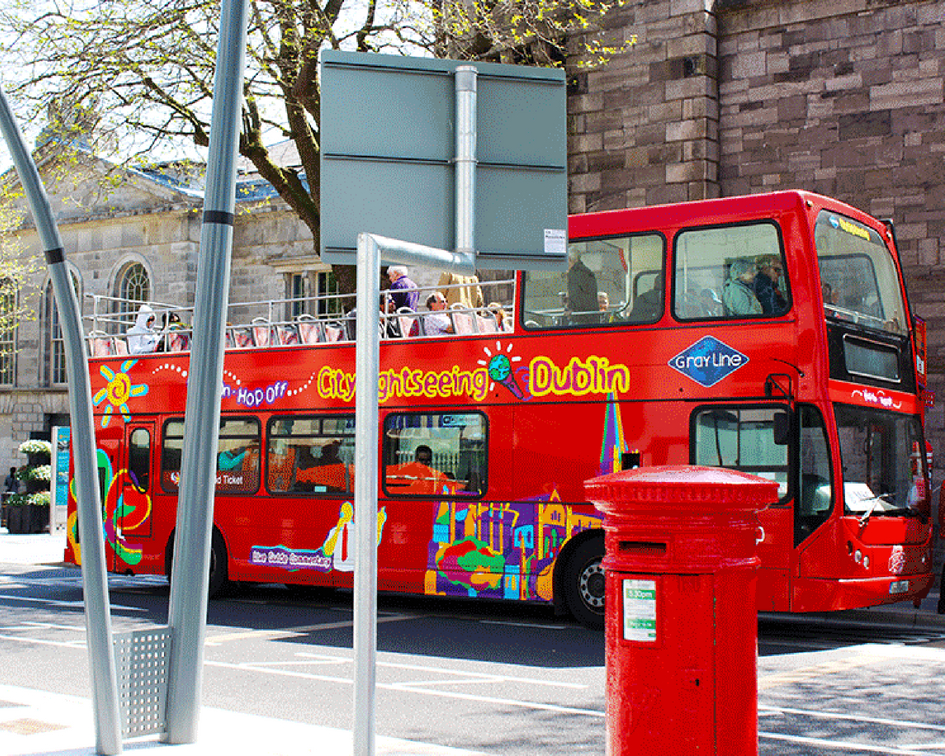 There is a bus stop directly across the street from the hotel which makes getting around Dublin extremely easy. Furthermore, there's always a cab out front and walking is a cost-effective choice if the weather permits and you've got comfortable shoes. The city center is only 10-minutes away so you're close enough to easily access all of Dublin's prime attractions yet away from crowds and congestion.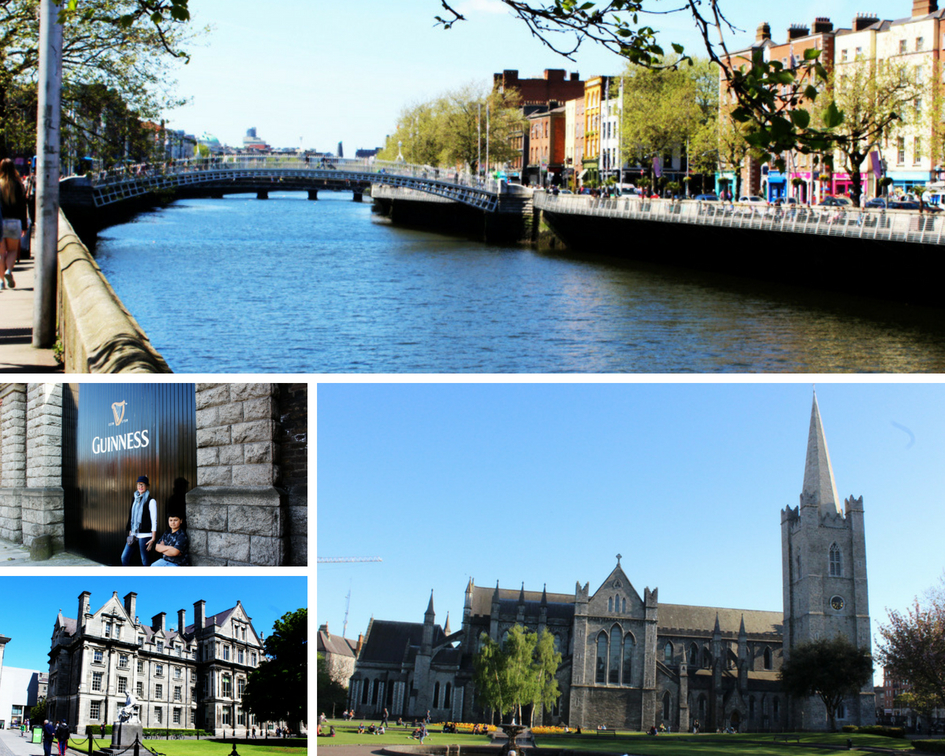 Exploring Dublin's prime attractions is easy and convenient.
More Hilton Dublin Kilmainham Amenities
In addition to the comfortable rooms and prime Dublin location, the hotel offers other amenities including, a health club with gym, sauna, and hydrotherapy pool. What's more, the hotel has eight meeting rooms and event space.
Moreover, the Hilton Dublin Kilmainham has two locally-sourced restaurants, Cinnamon and Broyage Bar & Bistro. Or step across the street for a pub experience at The Patriots Inn featuring live music and karaoke nights and an Italian restaurant.
We enjoyed a hearty breakfast at Cinnamon each morning and my husband and I spent a delightful evening outside on the terrace sipping a pint of Smithwicks on a glorious spring evening. We even commented how nice it is being so close to the action yet able to have a peaceful retreat after spending a long day as tourists.
What We Loved
And that leads me to what we loved most about our time at the Hilton Dublin Kilmainham. If I were to make a list, I'd include the friendly staff, location, brand reliability, reasonable price, easy access to all of Dublin, minutes from Heuston Train Station, thirty-minute ride from the airport, and last but not least, it's away from the hustle and bustle yet still close to the action.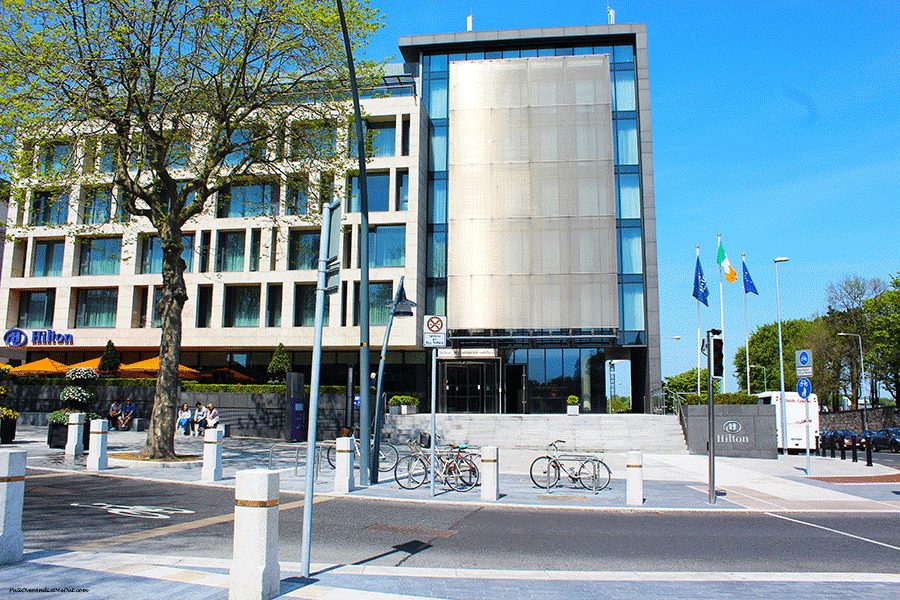 Conclusion
Hilton Dublin Kilmainham wasn't my first choice of hotel when planning our travels to Dublin, but it is now.  No, it's not on the banks of the River Liffey. It isn't across from St. Stephen's Green. Nor is it in the heart of Temple Bar. And that's perfect!
Hilton Dublin Kilmainham
South Circular Road Kilmainham,
Dublin, Ireland 
Tel: +353-1-4201800
Do you have a favorite hotel in Dublin, Ireland? Let me know in the comments below. I love learning of great travel finds!
Hey, Pinners! Pin This!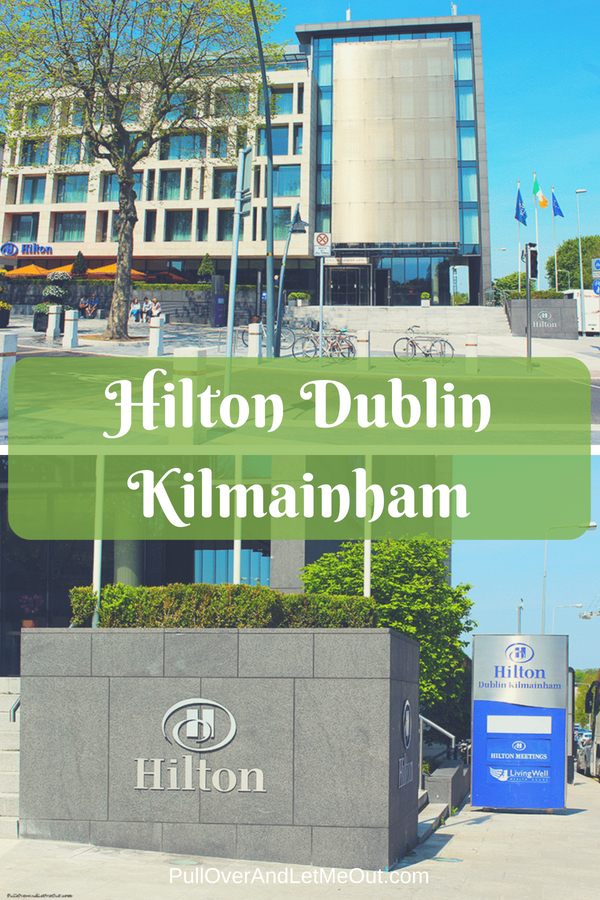 I'm not affiliated with Hilton in any way. I'm just sharing my experience with you!