Xtreme Park Adventures hosted my visit but all opinions are honest and my own.
Have you ever had out of town guests and not know what to do to entertain them?
That was my first thought when I arrived at Xtreme Park Adventures. It's the perfect place to bring company, especially youngsters.
Located off Highway 98 in Durham, this hidden gem in the Research Triangle Park area of North Carolina offers a multitude of crowd-pleasing Xtreme and not so Xtreme activities. It's also a unique destination certain to make a visit to the Triangle memorable.
Xtreme Park Adventures Attractions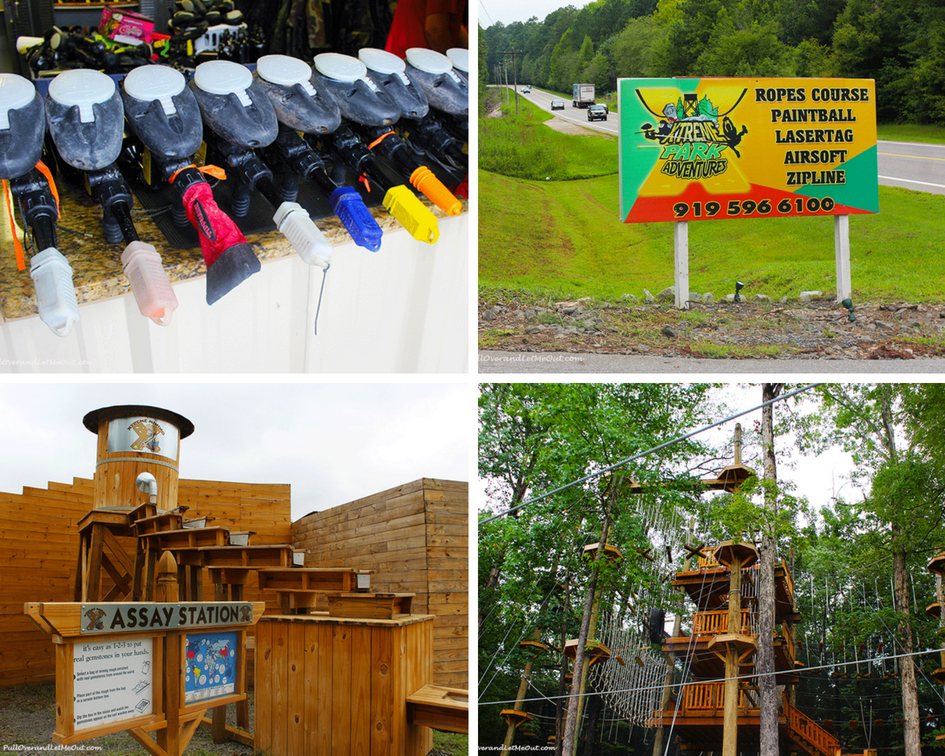 With a quick review of the list of choices, I'm amazed at the amount and variety of attractions at this park. On that long list, there's laser tag, airsoft, escape rooms, a zip line, rope course, gem mining, and a kids zone. This is a place one can easily spend an afternoon trying his or her hand at a variety of amusements.
However, as a mom of a boy (boys if I count my husband), I know there is one choice certain to please and that's paintball.
Most ads you see on this site are affiliate links. If you click through and make a purchase I'll get a small commission and it won't cost you any extra. So, thanks in advance for helping me keep bringing you the content you enjoy!
Xtreme Kombat Paintball
No, I didn't play paintball, but maybe next time I will. After signing the waiver and a brief instruction session, the group marches into the woods in their paintball combat gear. From all reports and what I could see, it was a BLAST!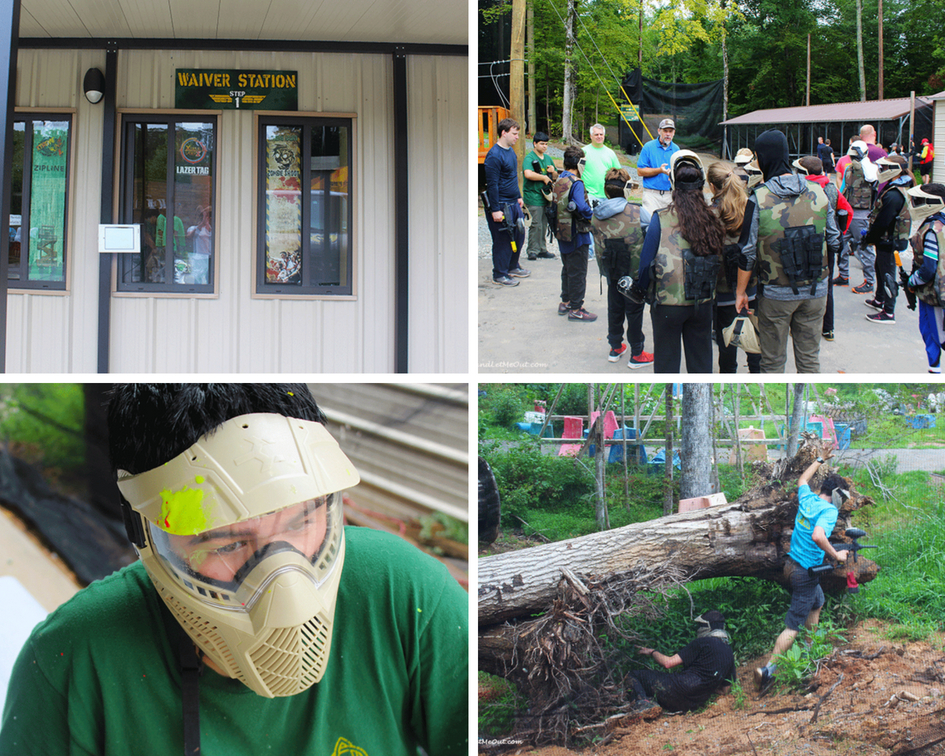 Furthermore, Xtreme Park Adventures offers packages and competitive pricing. The Basic Package includes the gun, 200 paintballs, mask, hopper, full air tank, and all day field entry for $45. The Premium Package includes all of that but 500 paintballs and an air tank with unlimited air. If you prefer, they also offer itemized pricing and if you've got a crew, call ahead to arrange group prices. As their website states, "The larger your group is the better deal you will get!"
Xtreme Escapes
More my style was the Xtreme Escapes. I visited an escape room last year in Fayetteville and thoroughly enjoyed myself. Therefore, I was excited to try and break out of The Bunker.
From the outside, it really doesn't look like much, but inside is a TOP SECRET bunker with the capabilities of launching nuclear missiles! I had just gone to see Mission Impossible Fallout the night before, so I slipped into character quickly.
This is a challenging 90-minute mystery where you're called to figure out who is the rogue agent and stop him before he starts World War III — talk about pressure.
Xtreme Escapes is a terrific activity for 2-6 people to come together and use their problem-solving skills. Don't worry if you get stumped, clues are provided upon request but it's so much fun finding the clues and solving the puzzles, the time flies.
There are two other escape rooms, a 60-minute medium difficulty room called The Lab and a 30-minute easier room, The Jail.
Kids Zone
For the younger crowd, there's a Kids Zone. Children 3-years old and up can enjoy the Jumping Pad, Laser Tag, Bunker Tag, and Wall Tag. Beyond that, there's Gem Mining.  Kids love panning for real gems at the gem mining sluice. Each panner gets a bag of enriched soil and an identification brochure. As they wash away the sand they can identify the gems and fossils they're finding.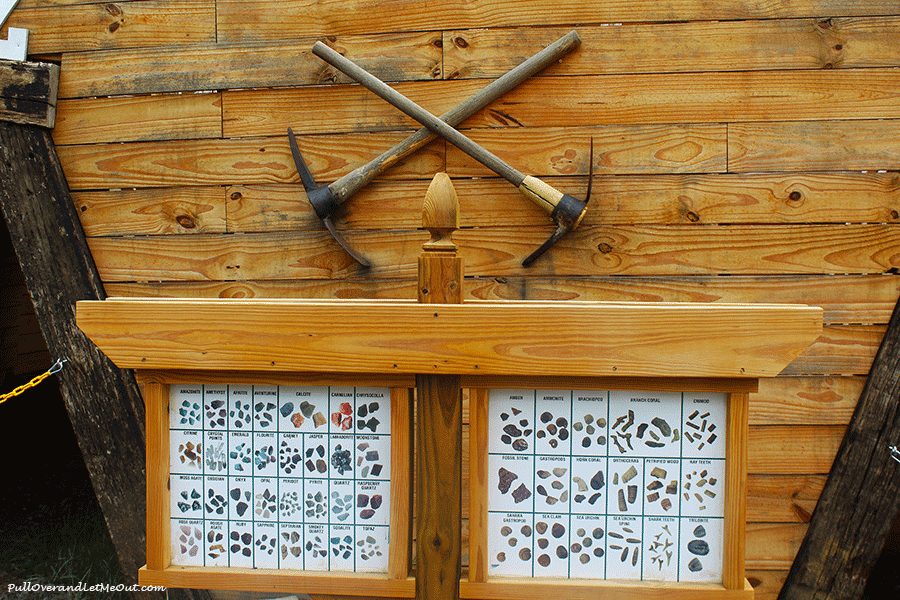 But Wait, There's More!
While we enjoyed playing at two of the Xtreme Park Adventures attractions, there's a great deal more to try out. Xtreme Park Adventures also features party packages, Corporate Team Building, a Warfare Training Center, and coming soon Xtreme Haunt Zombie Shooting and Xtreme Obstacles.
Making time spent at Xtreme Park Adventures all the more entertaining, there's a snack bar, wine & beer bar, conference room, arcade games, picnic area, pro shop, repair shop, party room, free WiFi, and they even offer transportation services for group outings.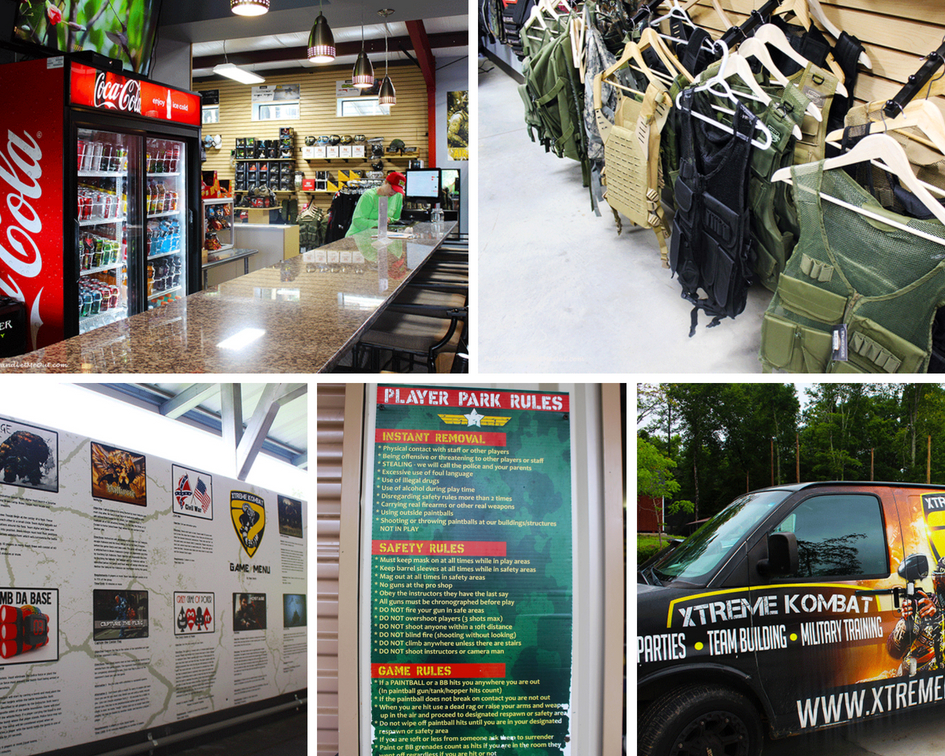 Hidden Gem In The Triangle
I love discovering new places and uncommon forms of entertainment. Xtreme Park Adventures fits the bill. It's a unique destination featuring a variety of things to do and is a great option for outdoor fun. My 13-year old is already making plans to have his birthday party at Xtreme Park Adventures. That's how impressed he was!
Even though it's close by I had never visited Xtreme Park Adventures. Now that I've been, I'm wondering why it took me so long to get there.
Xtreme Park Adventures
7460 Highway 98 / Wake Forest Rd.
Durham, NC  27703
www.XtremeParkAdventures.com
What outdoor adventure or activity have you tried while traveling? Let me know in the comments.
Hey, Pinners! Pin This!