Pet sitting with TrustedHousesitters has been on my radar for a while. My travel pal Vicky at Buddy the Traveling Monkey is a frequent sitter and pet sitting fits in nicely with her nomadic lifestyle. The concept is pretty ingenious and thus, I wanted to learn more about this unique travel hack.
Why do I call it a travel hack?
Have you ever thought you'd like to travel more but finances prevent you from going?
Would you travel more if you didn't have the expense or worry about pet care?
Pet sitting may be the solution you're looking for. TrustedHousesitters is an innovative method of assuring pets are cared for while pet parents travel. It's also a way for pet-lovers to see the world. I spoke with Angela Laws, Social Media & Community Manager at TrustedHousesitters to learn more.
Disclosure:
Many of the links you see on this site and within our trip planning tool are affiliate links. If you click through and make a purchase, I'll get a small commission and it won't cost you any extra. On selected stories, for those hotel and car bookings made using our TravelingToGive™ tool we contribute 2.5% of gross hotel and car sales to Paws for Purple Hearts. So, thanks in advance for helping me keep bringing you the content you enjoy and, at the same time, giving back to those who so bravely serve our country! #everytripmatters
What Is TrustedHousesitters?
TrustedHousesitters originated in 2010 when founder, Andy Peck, traveled to France. While there, he shared a lovely home with a couple of friendly animals. However, instead of receiving payment for caring for the pets while the owner was away, all he requested was a free place to stay.
The idea of exchanging accommodations for petcare caught on and Peck's services were in demand. This was the genesis of what today has transformed into a thriving and self-propelling community of over 70,000 pet lovers in 130 countries.
Essentially, TrustedHousesitters "helps pet lovers travel by exchanging petcare for a place to stay." It's also a lifestyle choice exemplifying what Laws calls Generation Share.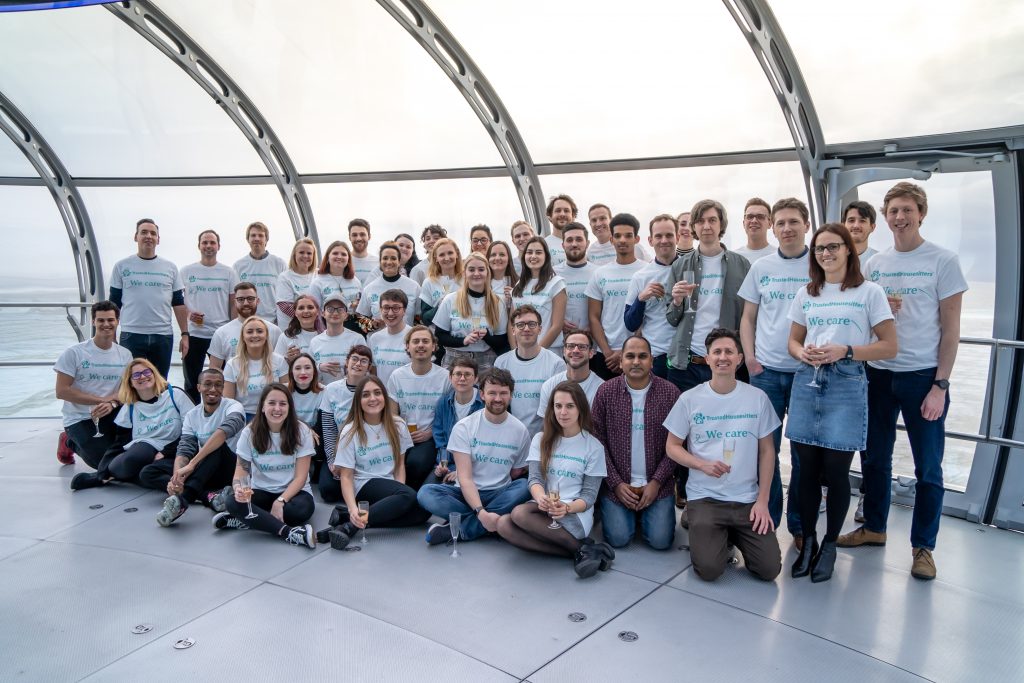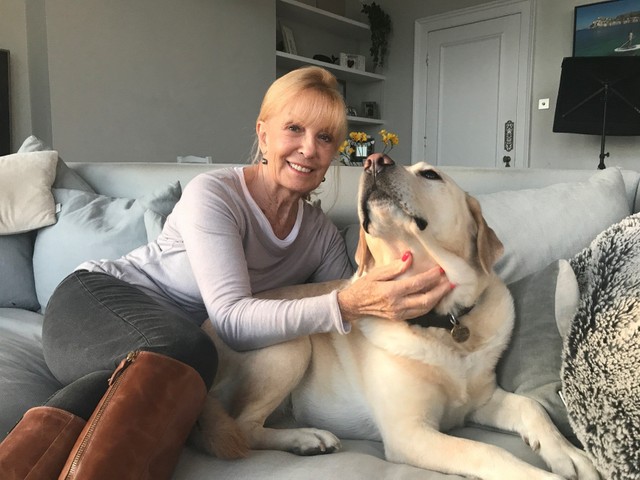 The Ideal Pet Sitting Candidates
While there are some pretty amazing destinations, the priority is the pets and home. This isn't exclusively a place to stay – there's work involved.
With this in mind, the ideal house sitting candidate must love pets and people, be sensitive to their needs, professional, trustworthy, reliable, and be experienced with the pets they will be caring for. Experience is essential and will give owners assurance their pets will be in good hands.
This isn't a vacation. It's a lifestyle. Caring for pets, keeping them company, and providing updates to the owners are all part of being a great sitter.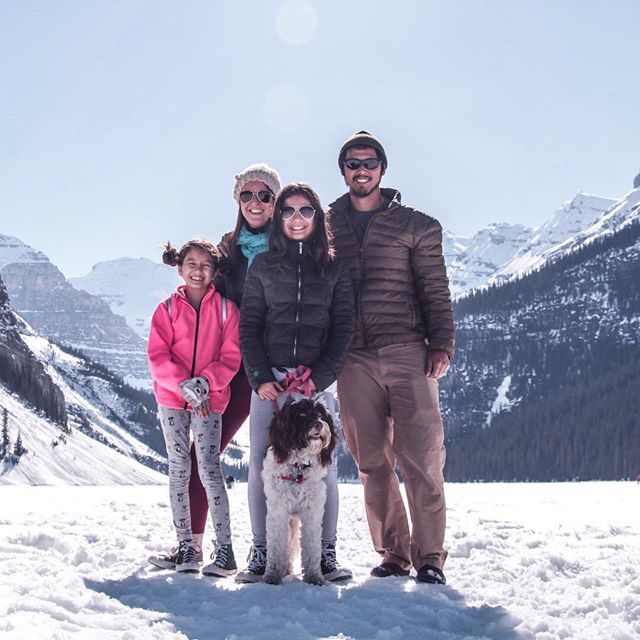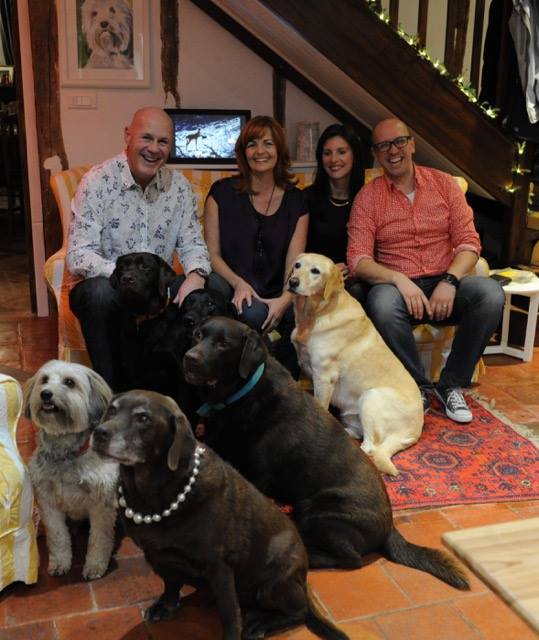 Are you a candidate to open your home to a housesitter? 
If you have pets and prefer keeping them in the comfort of their own home, you're a candidate.
That being said, there will be plenty of communication prior to the sit. You'll share important information about caring for the pets, the home, and things to do in the area. In all probability, you'll feel like old friends before your sitter ever arrives. 
Concerned your house won't be appealing?
Every type of home is represented on the TrustedHousesitters website. From a spacious farmhouse in the country to cheerful flats in busy cities – the range of stays is wide and each pet sitter sees a home from a different perspective. That's part of the allure of the lifestyle.
You have to be cool with someone living in your space. But be forewarned, there's a good chance you'll become life-long friends with your house sitters.
As the TrustedHousesitters website states, "one annual payment opens a world of unlimited travel."
For the homeowner, $119 a year purchases unlimited home and pet care, no extra costs, verified pet sitters, a 24-hour Vet Advice Line, tools to make the stay successful, and 24-hour Membership support.
For house and pet sitters, the annual membership fee of $119 procures unlimited pet sits, personalized email alerts, early access to listings, World-class verifications, 24-hour Vet Advice Line, and 24-hour Membership support. 
What if you want to do both?
TrustedHousesitters offers a combined membership creating the best of both worlds. Regardless of the membership type you choose, no money transfers between the house sitter and the homeowner – this is an exchange.
Once you have an idea of when you're traveling, it's time to create your listing. The TrustedHousesitters website takes you through the process step-by-step. Suffice it to say, you'll want to make your listing as appealing as possible. Include plenty of pictures and information to attract and inspire the right pet sitter for your needs. All listings are approved before going live.
Once the applications start coming in; conduct interviews, check reviews, read references, ask questions, and chat with the candidates to make the best choice. 
Finding Pet and House Sits
Once you've created your pet sitting profile and finished the verification process, you're ready to search the database to find pet and house sits. The website makes finding a suitable stay easy. Whether you're looking for a stay in your hometown or you want to travel the world, the site is user-friendly and easy to navigate.
Filters allow you to pick the location and dates to find available opportunities. There are even filters that categorize down to details such as the type of pets, whether it's a family-friendly location, and even if there's high-speed Wi-Fi. 
I was already a TrustedHousesitters affiliate prior to talking with Angela Laws. By the end of our conversation, I was sold on the concept and signed up!
As a pug mom with two dogs, I chose the combined membership. I know I'll appreciate the peace of mind that my dogs will be safe and at home without the expense of pricey boarding. And since I'm a travel blogger, house sitting is the perfect fit for my lifestyle and an affordable method of traveling.
I'm currently working on creating my profile in order to find my first pet sit. Since joining, I'm enjoying the daily emails from TrustedHousesitters notifying me of the latest opportunities available. Listings that include a cat sit in the French Pyrenees, three dogs in Thailand, a rabbit sit in London, and cat sitting in Phoenix – just a sampling of the possibilities and places to go.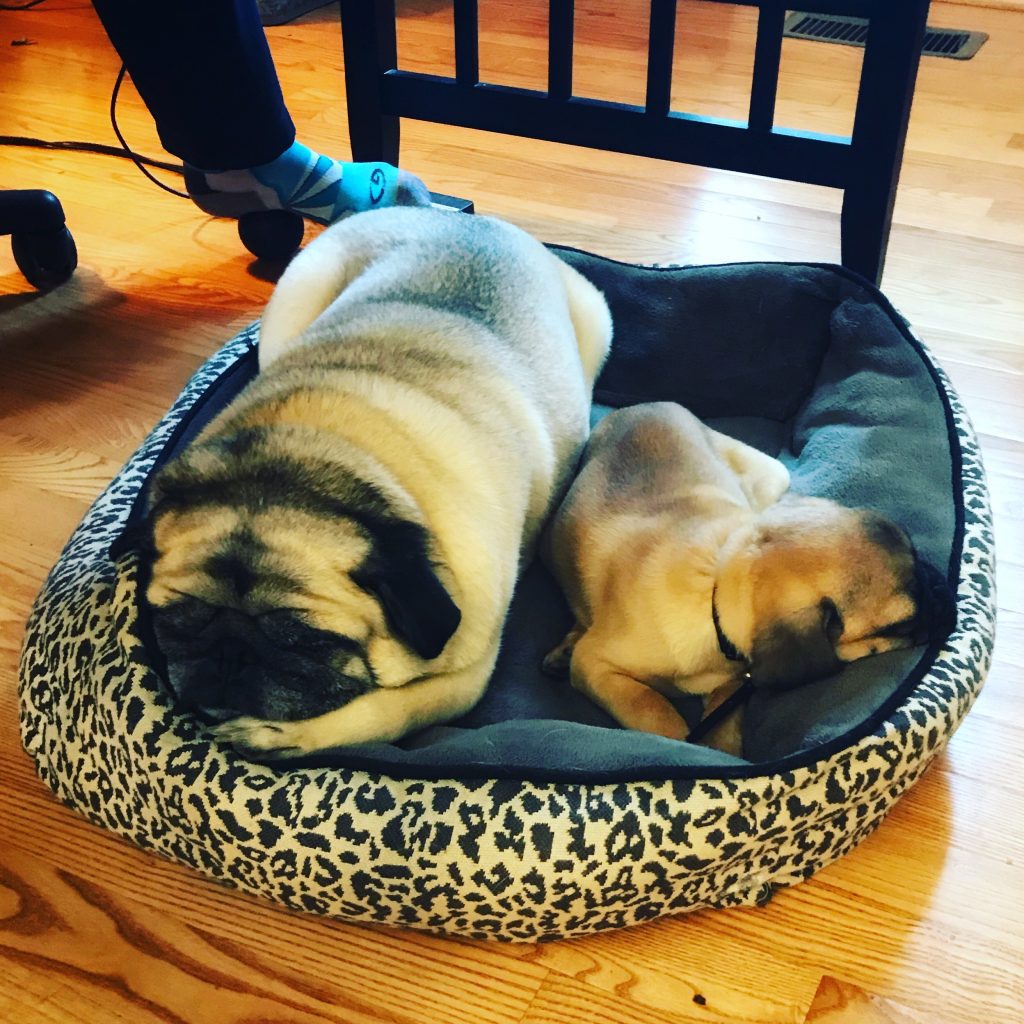 I asked Laws, what's one thing she'd like my readers to know about Trusted Housesitters? Her answer, "This is a growing global community with a love of pets – the pets are the winners."
Traveling with our pets isn't always possible. TrustedHousesitters is a travel hack that helps pet owners travel more while keeping costs down. For travelers who love pets, TrustedHousesitters is a great way to travel more without the cost of expensive lodging. 
Is TrustedHousesitters for you?
Can you see yourself pet sitting in exchange for a place to stay?
Do you envision opening your home so your pets won't have to be boarded while you're on vacation?
These are important questions to consider before committing to the TrustedHousesitter Lifestyle. That being said, this could also be the perfect travel hack allowing you to see the world. 
If you'd like to learn more about TrustedHousesitters I've included my affiliate link here.
Special thanks to Angela Laws for taking the time to chat with me all the way from Brighton!
Photographs courtesy of TrustedHousesitters
Ready to become a TrustedHousesitter Member? Enter below for a coupon.
IF YOU LIKE THIS, PIN IT FOR LATER!