As I've traveled and met others who love traveling, I've come across a lot of cool gadgets, gear, and travel hacks. Some hacks have worked, others, not so much. Nonetheless, there are several I love and employ on a regular basis because they make my journeys easier, less expensive and ultimately more enjoyable.
Though there are literally thousands of travel hacks out there, I've put together a list of ten of my favorite travel hacks you need to know.
1. Packing Cubes
Life before packing cubes was nothing more than a wrinkled mess!
I can't travel without these now. Whether you like to roll your clothes or fold them flat, these are great for maximizing space in your bag, organizing your clothes, and keeping garments relatively wrinkle-free. The lightweight nylon fabric is breathable and they are available in an array of colors, shapes, and sizes. I love these so much, they're number one on my list!
Most ads you see on this site are affiliate links. If you click through and make a purchase I'll get a small commission. So, thanks in advance for helping me keep bringing you the content you enjoy!
2. A Scarf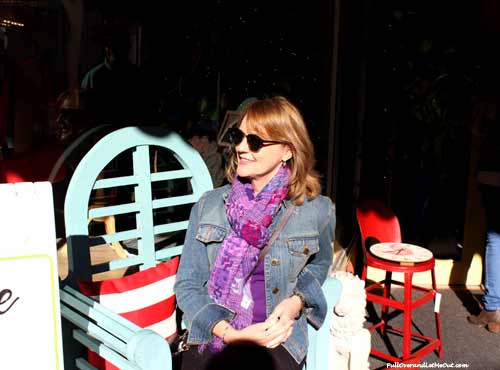 My favorite scarf was purchased at Blarney Woolen Mills in Blarney, Ireland.
It's worth investing in a nice scarf because this is the utility player in your suitcase. It's a wrap for on a chilly airplane, it's a head cover, a fashion accessory, a new look for your outfit, a muffler from the wind, and a shawl for an evening out. The best part of packing a scarf is it takes little space in your bag but can be so versatile. I often bring more than one or pick up one as a cute souvenir. There's always room for one more scarf!

3. SCOTTeVEST
If you want to go hands-free and feel secure a SCOTTeVEST is for you. With multiple pockets, zippers, and RFID protected compartments it offers travelers a secure place for belongings without bulk. The lightweight fabric is machine washable and dries quickly. It's perfect for under a coat or as a stylish vest. However, I found they do run small so you may want to consider going up a size.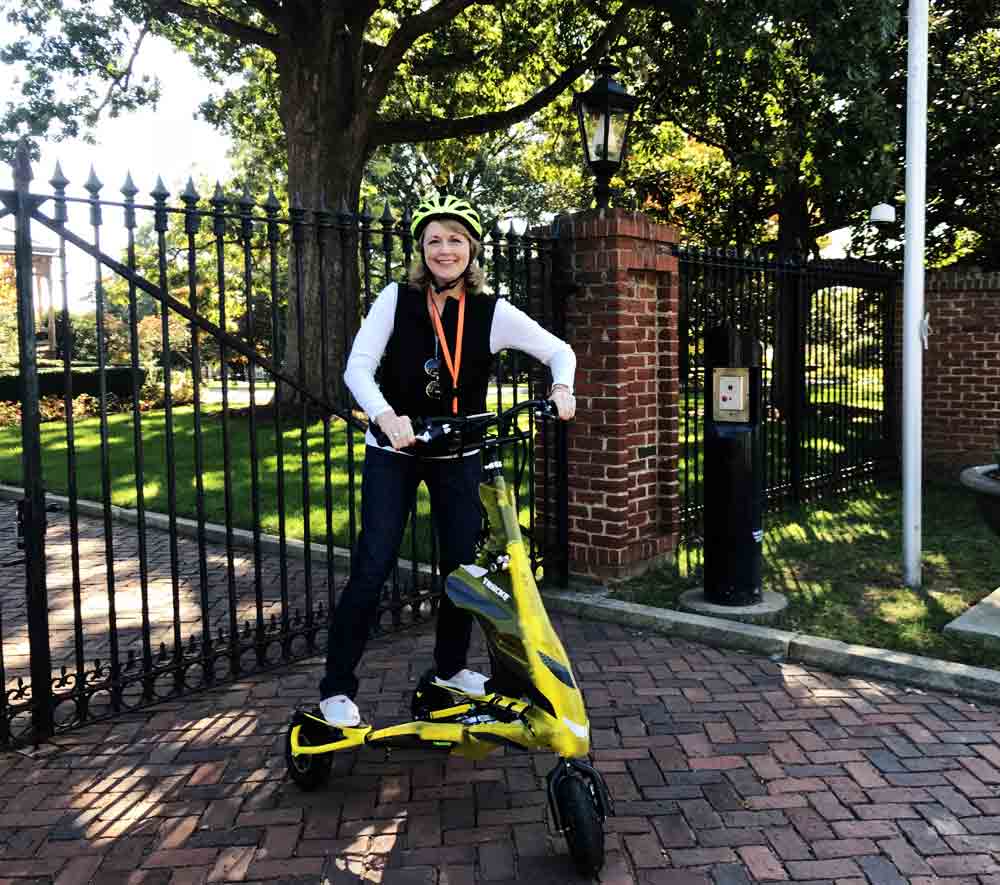 My SCOTTeVEST was ideal for the Trikke Tour I took of Raleigh. I didn't have to worry about carrying a purse or backpack!
** UPDATE March 16, 2018: Since this post was written, I've become a SCOTTeVEST affiliate! 
4. The New Englander Rain Jacket from The Pink Lily Boutique
This is a relatively new acquisition and I love it!
It's a lightweight rain jacket that folds up small to fit in your carry-on bag. Depending on where you live, it's suitable for three maybe even four seasons. There's a reflective stripe on the back and front, a hood, zipper pockets, and it does a great job of keeping the wind at bay. I went with hot pink so I stand out in photos and yes, I got the monogram too.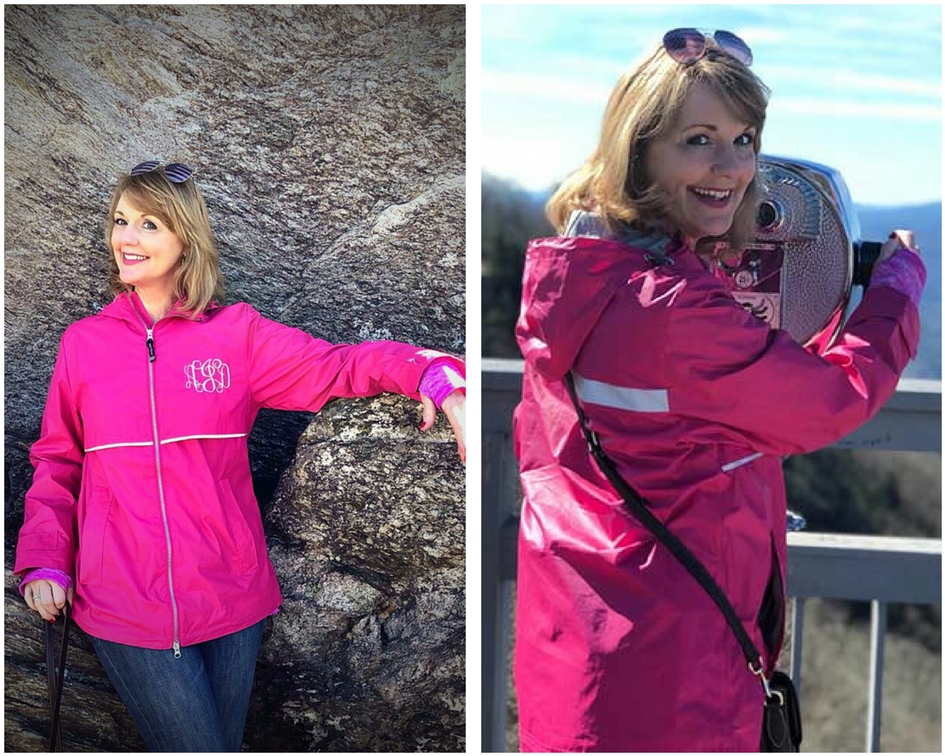 5. Sony Portable Speaker
I love music and with my Sony Portable Speaker, I can really enjoy listening to my iTunes playlist while I'm on the road. It's small and portable enough to fit easily in my carry-on bag and it holds its charge for several hours of listening. The sound quality is outstanding and it makes relaxing in a hotel room after a full day of touring positively blissful.
6. Gel Manicure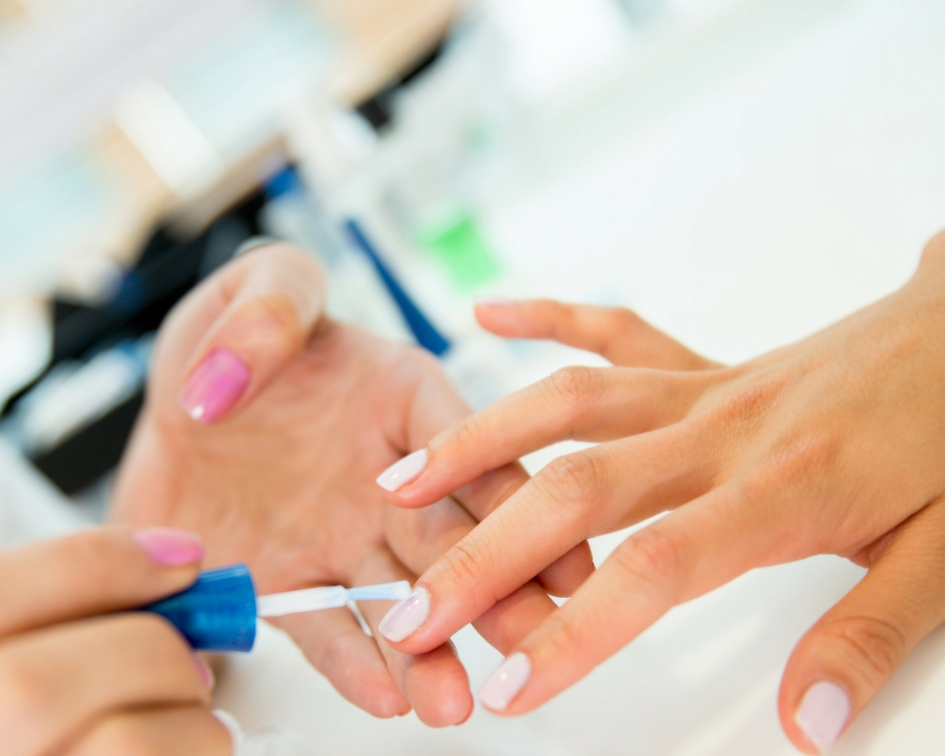 Yes, it's kind of girly, but when I'm traveling, I don't want to worry about chipping nail polish or painting my nails. Therefore, right before I take off, I splurge on a gel manicure. A gel manicure can last up to three weeks without a single chip or ding which is ideal for keeping pretty nails while on an adventure.
7. Passport Folder with RFID Protection
This one is perfect for keeping your passport secure and it's extremely convenient. There's the added assurance nobody can surreptitiously steal your passport information and there are also compartments for cash and credit cards. We each have our own color so they're easy to identify when we 're traveling together.
Trip30 is my favorite platform for organizing travel. It's an online tool for creating your itinerary that permits you to build a timeline, enter data such as transportation and lodging, in order to make trip planning easy. It's simple to use and you can input as much or little data as you like. It maps your trip as you go and is accessible from your phone. Best of all, you can create a custom link to share with loved ones and friends so they can follow along and/or find you while you're on your journey.

9. Sheetz
I love road trips and one of my favorite places for fueling up is Sheetz. Not only are these gas stations bright, cheerful, and usually less expensive than others, they offer their MTO (Made To Order) sandwiches. I often forgo a sit-down lunch and just order up a sandwich at Sheetz. The touch screen ordering is easy, fast, and gets me back on the road quickly. You can even order beforehand online and earn points with their loyalty card. I always get happy when it's lunchtime and I see a Sheetz ahead.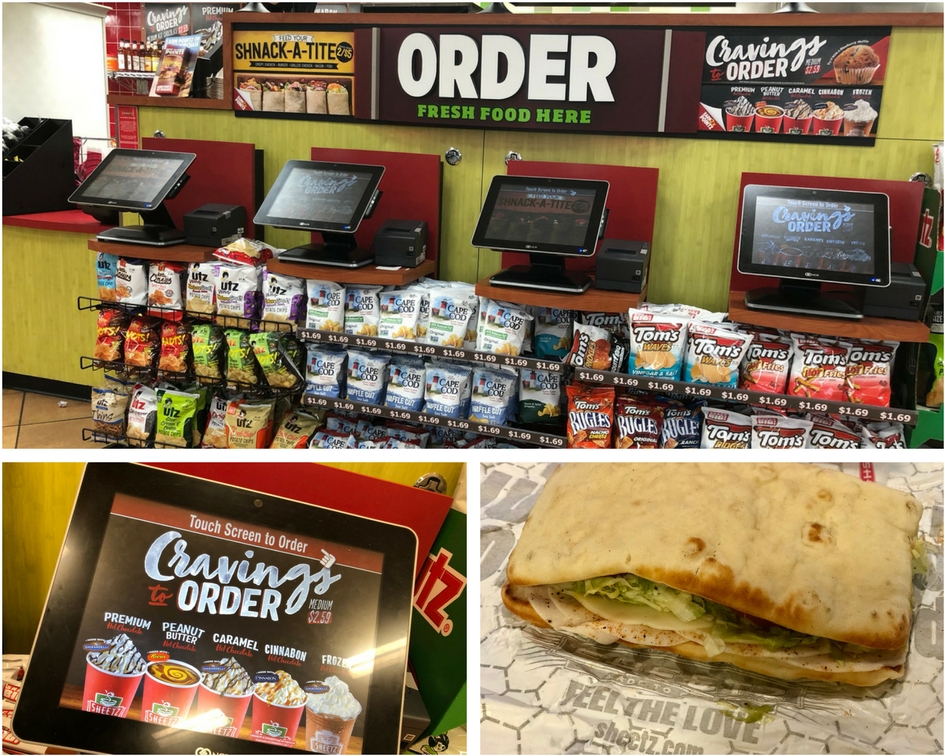 My favorite Sheetz sandwich, the classic turkey with mustard, lettuce, tomato, provolone cheese, pepper, and guacamole on toasted flatbread is just $6.16!
10. 10 ft Phone Charger Cord
This one is a real problem solver. More often than you'd think I've checked into a hotel only to find few if any electric outlets near the bedside nightstand. I don't know about you, but I like to have my phone on the bedside table and I want to charge my phone while I sleep. The extra long cord permits me to be a lot farther from the power source and not tethered to a short line. I got a 10ft iPhone cord in my Christmas stocking and I love it!
These are ten of the go-to travel hacks that keep me traveling hassle-free.
Do you have a travel hack or piece of gear you love?
Let me know in the comments below. I'm always excited to learn about new and improved ways of making travel simple, less expensive, and fun.
*I'm not affiliated in any way with The Pink Lily, Trip30, Sheetz, Blarney Woolen Mills, SCOTTeVEST, or Sony. I just love their products. I am an Amazon affiliate. 
IF YOU LIKE THIS POST, PIN IT FOR LATER!