St. Augustine, Florida is one of my all-time favorite places to visit. This historic city is perfect for families, solo travelers, outdoor adventurers, and history buffs – you name it, the city has something for everyone to enjoy. Located in St. John's County on the Atlantic coast of northeastern Florida, about an hour southeast of Jacksonville, this coastal treasure founded by Spanish admiral Pedro Menéndez de Avilés in 1565 offers visitors an array of recreational alternatives. Here are 13 best things to do in St. Augustine, Florida. 
Disclosure:
Many of the links you see on this site and within our trip planning tool are affiliate links. If you click through and make a purchase, I'll get a small commission and it won't cost you any extra. On selected stories, for those hotel and car bookings made using our TravelingToGive™ tool we contribute 2.5% of gross hotel and car sales to Paws for Purple Hearts. So, thanks in advance for helping me keep bringing you the content you enjoy and, at the same time, giving back to those who so bravely serve our country! #everytripmatters
13 Best Things to Do in St. Augustine, Florida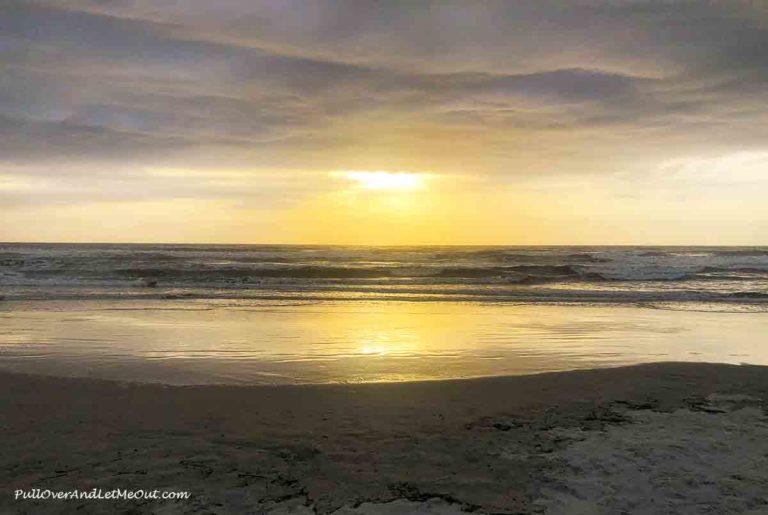 No trip to Florida is complete without hitting the beach. St. Augustine is situated on the Atlantic coast and boasts a total of forty-two miles of beautiful beaches. 
From the pristine coast of Ponte Vedra Beach to the lively surf of St. Augustine Beach and south to the wide sands of Crescent Beach, the region offers a diverse range of options for choosing the desired spot and beach activity. Many beaches allow vehicles and dogs. It is simple to find your ideal beach destination with a little research. There is an array of beach accommodations from condos to hotels to bungalows and more. We stayed in a lovely VRBO pet-friendly condo on Butler Beach, just south of St. Augustine.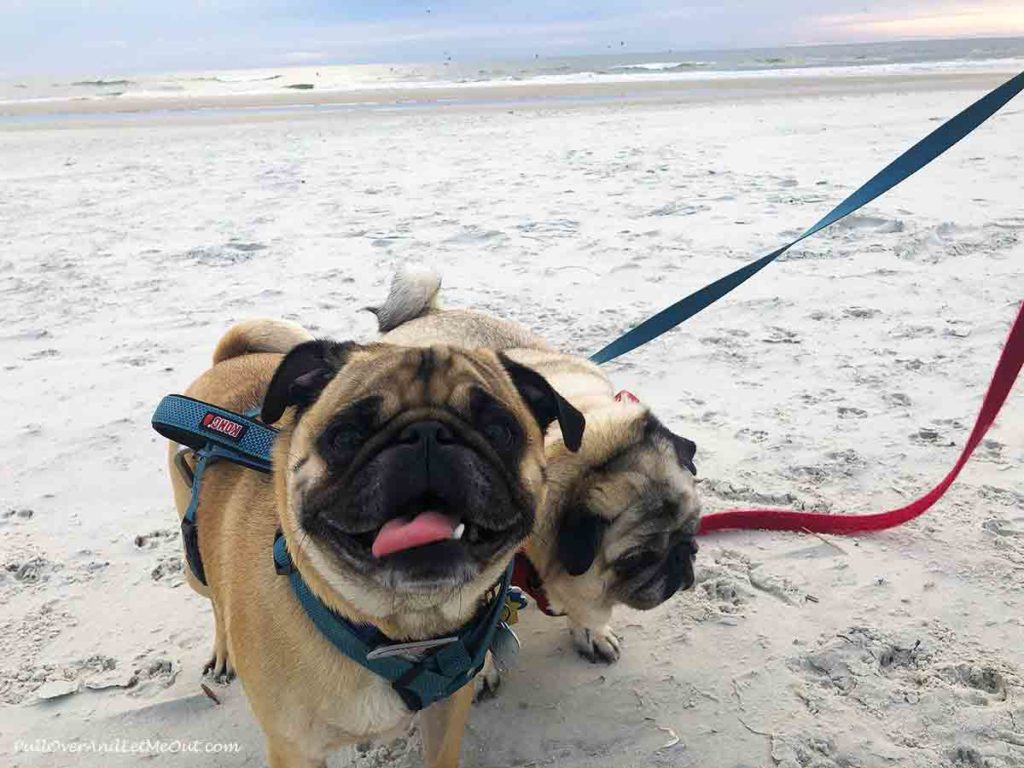 #2 St. Augustine Distillery
The St. Augustine Distillery is known as North America's Number One Whiskey Tour. After my visit, I understand why. Even if you're not a fan of spirits, the historic building, relaxed self-guided tour, and chance to sample make this a fun stop in the heart of downtown St. Augustine.
The bustling distillery, which prides itself on educating guests on the art and history of creating world-class spirits, is housed in what was once Florida's oldest ice plant and offers free tasting and tours seven days a week. The free tours disclose how the St. Augustine Distillery team creates their spirits from farm to bottle. Guests can also learn how to make their signature cocktails and purchase everything they need to recreate them at home.
St. Augustine Distillery is The Real McCoy! If you take the tour, you'll learn where that expression comes from. 🙂
St. Augustine Distillery
112 Riberia Street, St. Augustine, Florida 32084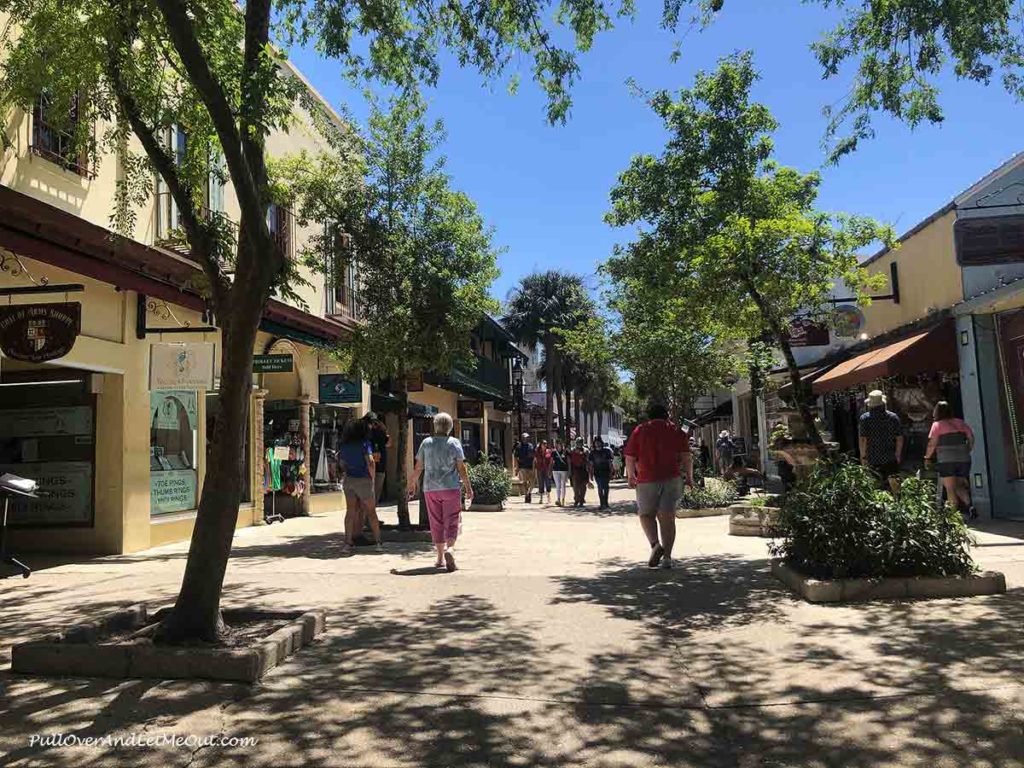 The Historic Downtown is the city's oldest area, with many buildings dating back to the 1700s and streets that are even older! It's also a beautiful walkable area brimming with shopping, dining, museums, churches, and live music.  At the heart of St. Augustine's historic district are three blocks designated solely for pedestrian traffic. This is where St. Augustine began and a stroll along St. George Street in the thriving area is a must when visiting.
Historic Downtown is on the National Register of Historic Places, and the district contains over twenty other such sites. There are also numerous excellent dining establishments and eateries within walking distance of one another. Likewise, there's a delightful nightlife and many tours available.
Aside from the copious historic sites, incredible architecture, and panoramic views of Mantanzas Bay, the historic area offers a variety of activities suitable for the entire family. This became a favorite of my teen son, so we spent a lot of time in the old historic district.
#4 Medieval Torture Museum
This was horrible. I mean that in the best sense of the word. The Medieval Torture Museum located in the old historic downtown district isn't for everyone. That being said, for such a macabre subject matter, this museum is incredible. The question is, are you brave enough?
It is the largest interactive historical museum in the United States, occupying more than 6,000 square feet and displaying over 100 unique implements and devices. The layout follows a timeline offering a glimpse into some of the darkest parts of human history.
Should you dare to enter, I suggest paying a little extra to take the audio tour. An easy-to-download phone app provides narrated descriptions as well as insights into the minds of fanatics, madmen, and murderers, all while discovering the world's most detailed collection of confinement and torture devices. For a little extra, there is also a Ghost Hunting experience and a Tiny Art experience.
As I said, this isn't for the timid or faint of heart, but this museum is fascinating and offers a thorough display of some amazing albeit grim artifacts. As the museum website puts it, "We believe that those who forget the past are doomed to repeat it."
Medieval Torture Museum
100 St. George Street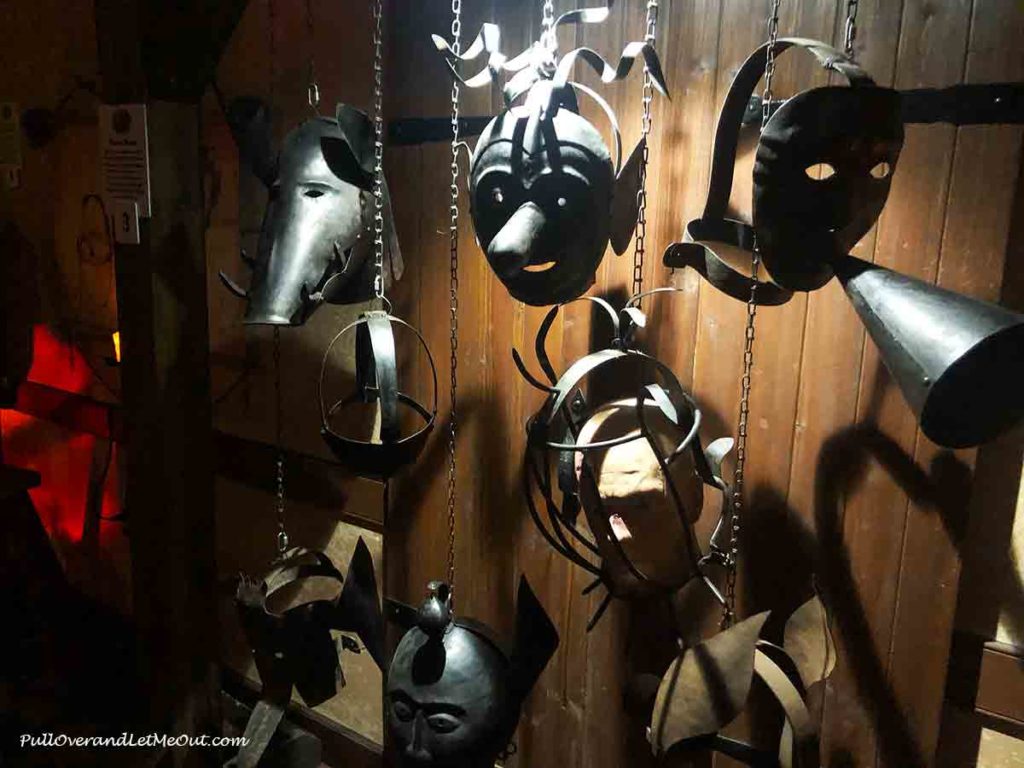 The San Sebastian Winery is a delightful find! Because of the climate, I assumed the wine would be all sweet wine made from muscadine grapes, and I'm not a fan of sweet wine. I was wrong! San Sebastian Winery has got it all!
While they do offer amazing sparkling and dessert wines made from Muscadine grapes, they also produce Vinifera wines that include Chardonnay, Pinot Grigio, Petite Sirah, and Cabernet Sauvignon.
Winery tours are offered seven days a week for free between 10 am and 5 pm Monday through Saturday and 11 am to 5 pm Sunday. The free tours are a great way to learn about the wines, and the grapes, and to sample them. There is also a rooftop wine bar called The Cellar Upstairs Bar and Restaurant open on weekends offering live music and fantastic views of the city.
My favorite part of the winery is the shop. In addition to all the fabulous award-winning  San Sebastian wines, they offer the most extensive line of wine gifts, accessories, and gadgets I've ever seen and everything is reasonably priced.
San Sebastian Winery
157 King Street
St. Augustine, FL
St. Augustine is surrounded by water, and what better way to enjoy the scenery than by going fishing? There are numerous fishing charter companies in the area, each providing a unique experience. We were looking for a father and son outing for two guys who don't fish very often, and Shallow Water Fishing Company was the perfect fit for my crew.
The guys met Captain Fred at the docks at Vilano Beach bright and early in the morning for a half-day fishing adventure. They stayed away from the ocean, fishing in the intercoastal waters and along the causeway. Keeping to these waters eliminates the risk of choppy sailing and the dreaded seasickness.
The trip was a success, and they caught enough to bring home dinner. Captain Fred even cleaned and filleted their catch for them. Shallow Water Fishing Company was a terrific choice for my guys and a much-needed outdoor bonding opportunity.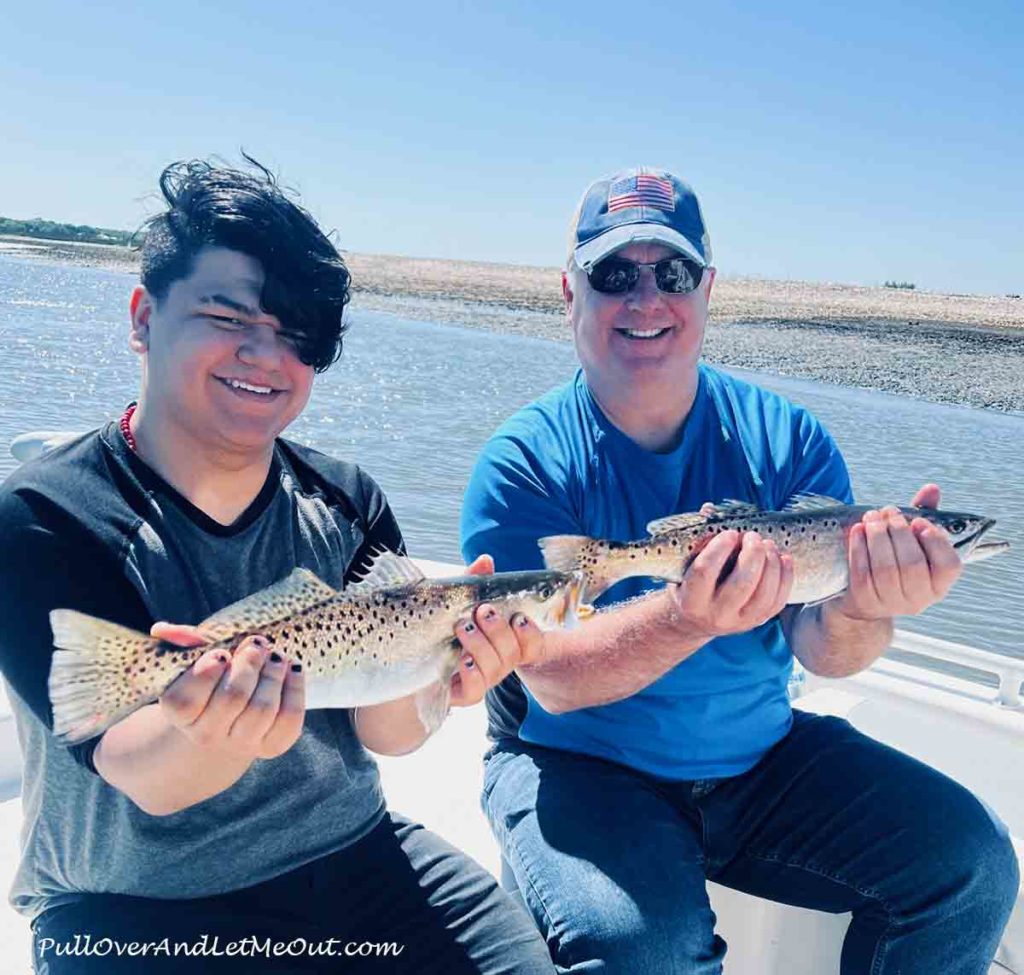 #7 Fountain of Youth Park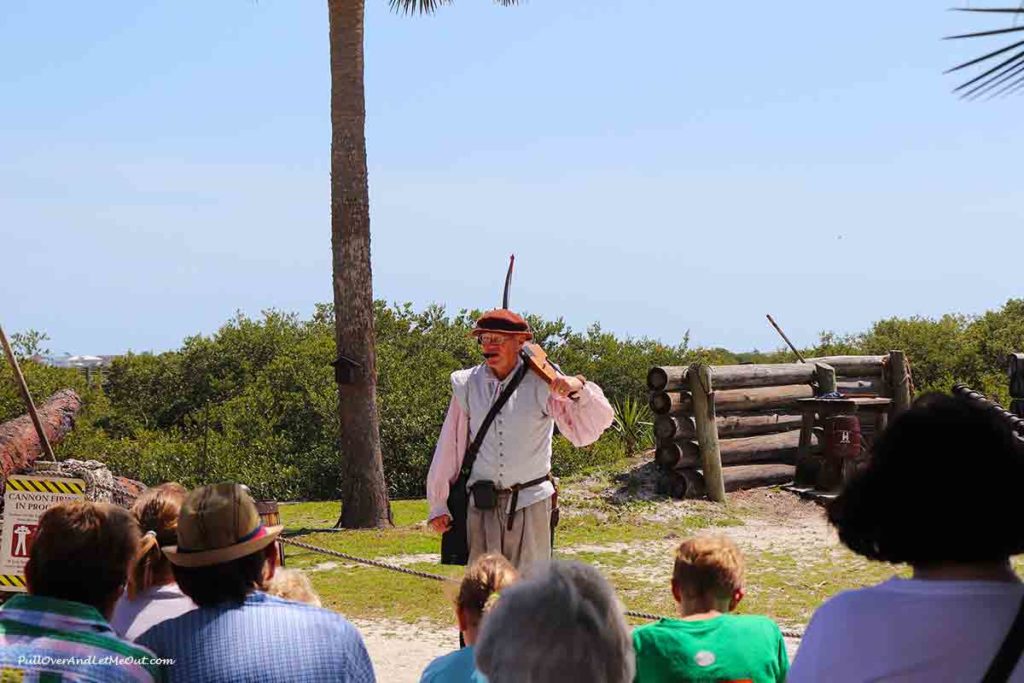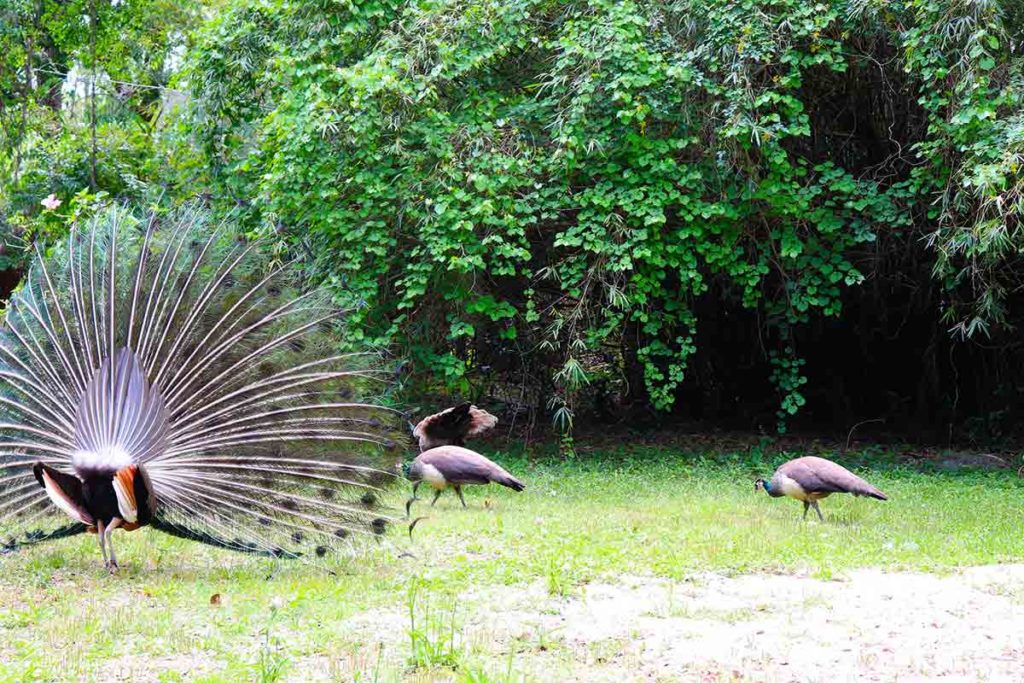 Juan Ponce de Leon explored the area in 1513, and Pedro Menendez de Aviles settled the city in 1565. Fountain of Youth Park lovingly preserves and shares the incredible story of the native inhabitants and early explorers who traveled here.
When Ponce de Leon arrived, he discovered a Native American tribe known as the Timucua. The story at Fountain of Youth Archaeological Park begins with this tribe and continues through a timeline filled with explorers, adventurers, and more. While the park is a popular tourist destination, it is still a wonderful place to learn about and enjoy the original site of the nation's oldest city.
Touring the exhibits, as well as the live demonstrations and interactive exhibits, is enjoyable for children of all ages. Each day there is a full schedule of live historic interpretations that allow visitors to be swept away in time to relive history. Similarly, there is the opportunity to drink from the legendary Fountain of Youth. I imbibed and found the water to be cool with a definite mineral flavor.
In addition to the historic elements, prepare to be entertained by the numerous Peafowl that roam the grounds. These colorful birds are at home with visitors and enjoy putting on a show for their guests. I also suggest you give yourself at least a couple of hours to fully take pleasure and experience the park. This is primarily outdoors so dress accordingly. Additionally, the park is pet-friendly so dogs on leashes will relish time here too.
Fountain of Youth Park
11 Magnolia Avenue
St. Augustine, FL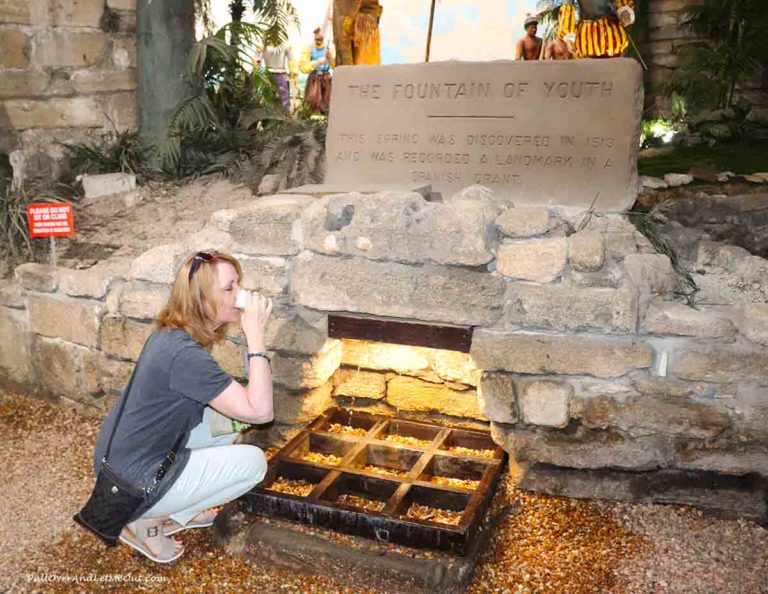 #8 Take a Red Trolley Tour
This is the most touristy activity, but I highly recommend it! The original sightseeing tour in St. Augustine, Red Train Tours, is well worth investing in. The fully narrated tour travels through the city's historic streets, with the knowledgeable driver imparting information and highlighting more than a hundred historical points of interest.
Tours leave from Ripley's Believe It or Not! and require advance ticket purchase. We were able to buy tickets on the spot, but it's best to plan ahead and buy online during peak times. They also sell money-saving combo tickets that combine Odditorium admission with a trolley tour.
We had a great time on this tour. We could sit back, relax, and enjoy our tour guide, Jeff. He was both informative and entertaining. This is an excellent way to gain a comprehensive overview and understanding of St. Augustine.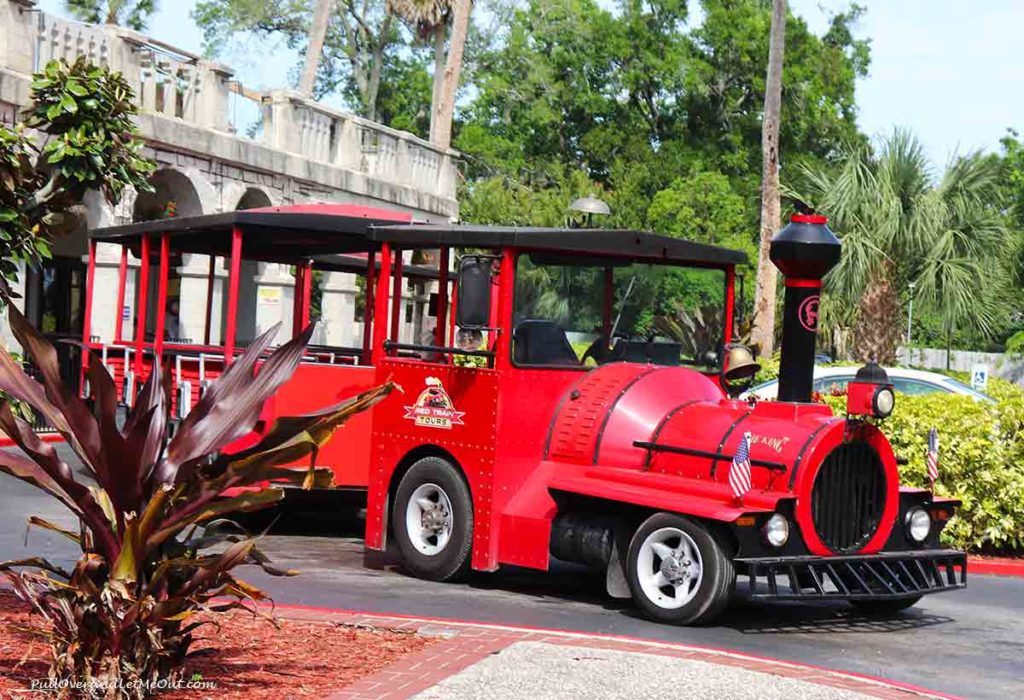 Ripley's Believe It or Not! has been welcoming guests since 1950. Housed in a former hotel, it's affectionately called an "Odditorium." The unique museum houses an extensive collection of artifacts, animal oddities, pop culture memorabilia, and more. This is a place where seeing is believing. There are 14 themed galleries filled with the most unusual items collected by the world-famous traveler Robert Ripley.
I'll be honest, I did this one for my son. While perhaps not my first choice in an attraction, I admit it was enjoyable and I saw some truly amazing things. Believe It or Not!
Ripley's Believe It or Not!
19 San Marco Avenue
St. Augustine, FL 32084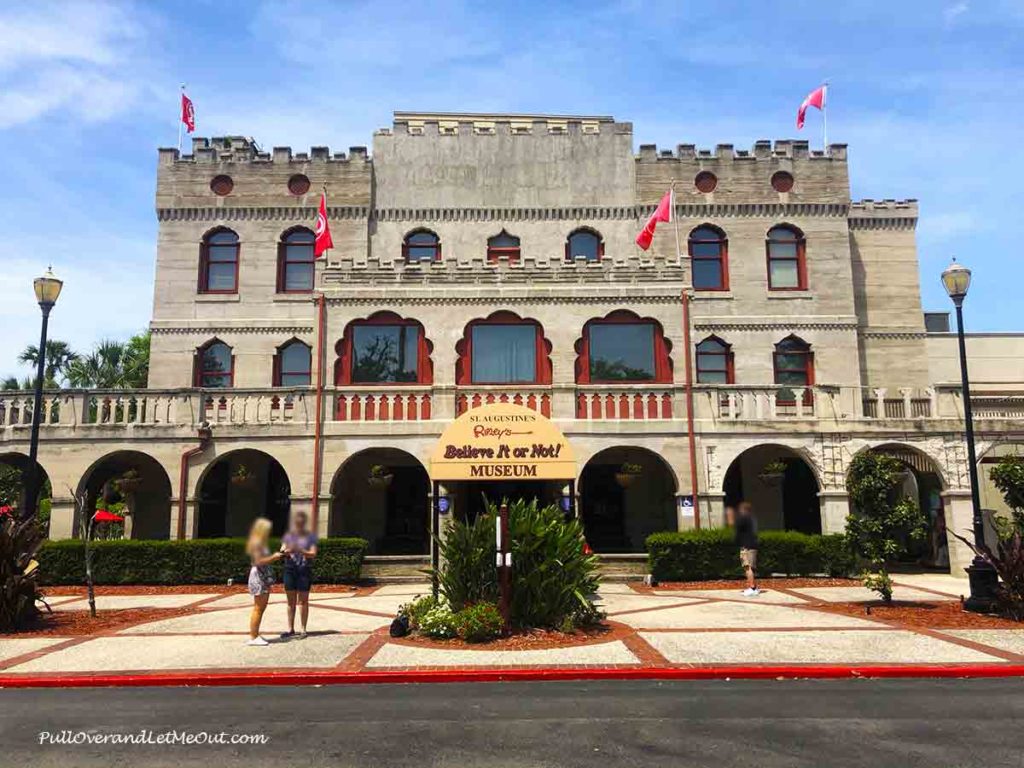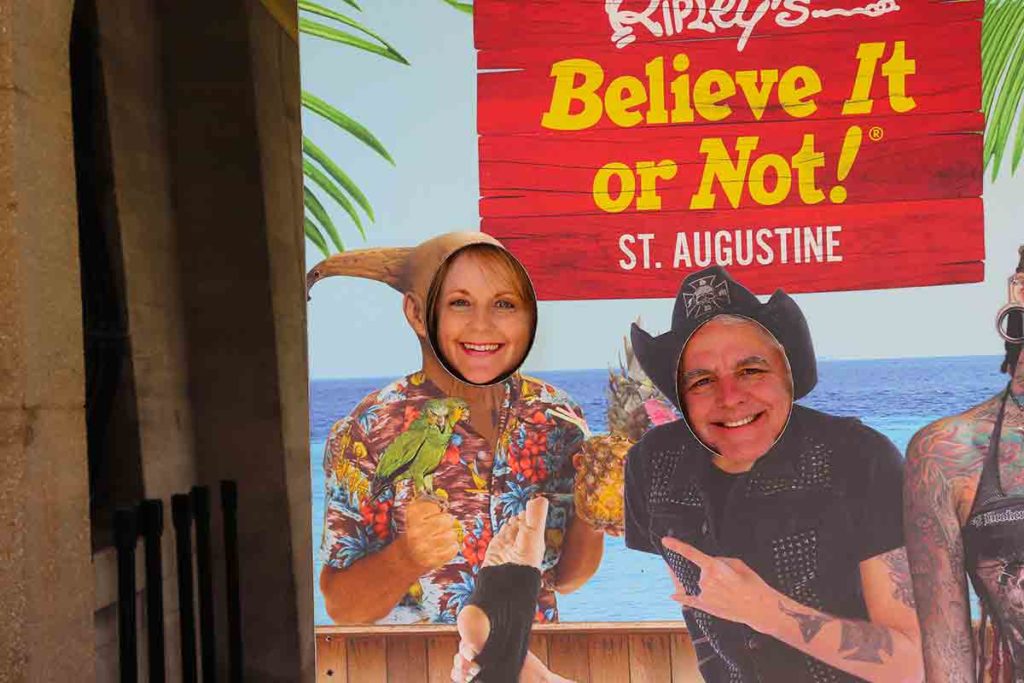 # 10 National Shrine of Our Lady of La Leche
St. Augustine's history is intricately connected to the faith of the Spanish explorers who arrived here in the 16th century. Consequently, there are many religious sites of significance in St. Augustine. The National Shrine of Our Lady of La Leche is one such location.
This is the site of the first Mass – a true thanksgiving – celebrated on North American soil on September 8, 1565, by Father Francisco Lopez de Grajales, who accompanied Don Pedro Menendez de Aviles and settled what is now known as the historical city of St. Augustine. It was designated a national shrine by the U.S. National Conference of Catholic Bishops in 2019. 
Today, there is a small mission chapel on the site lovingly known as the "sacred acre" and pilgrims come from all over the world to visit and pray at this special holy location.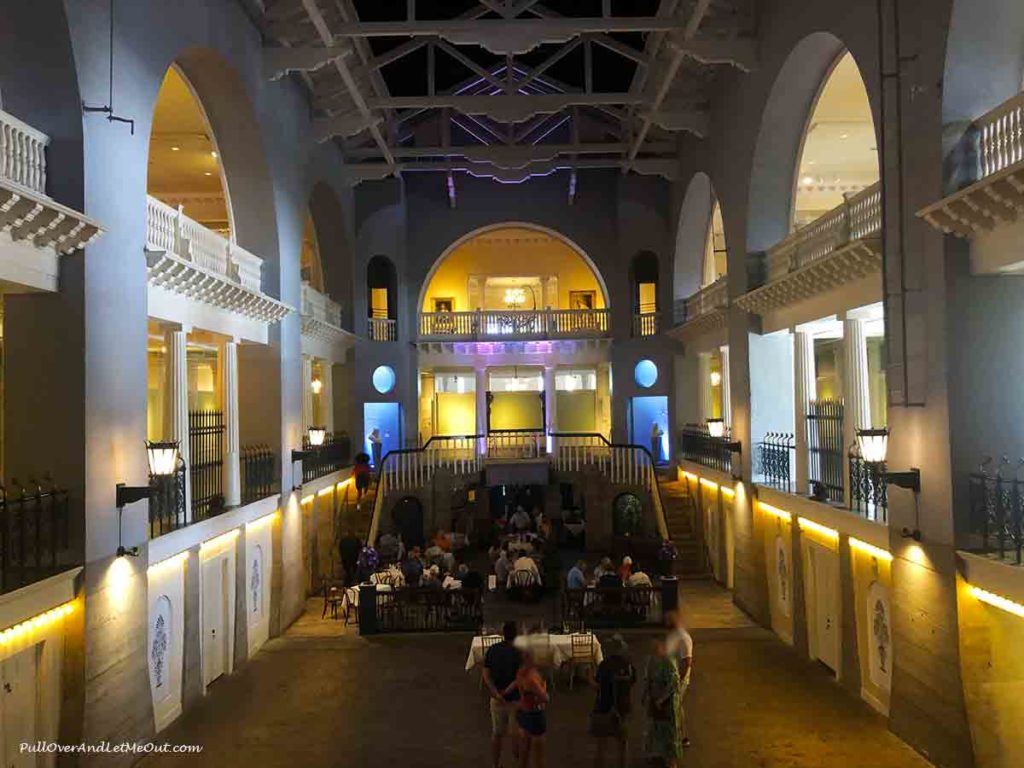 Café Alcazar is one of the most unique dining destinations in all of St. Augustine. This lovely, somewhat off-the-beaten-path restaurant is located behind the Lightner Art Museum in what was formerly the world's largest indoor pool. This swimming pool turned restaurant, once a part of the fabled Hotel Alcazar, serves up tasty food in a unique dining environment and is a must-see while touring St. Augustine's historic Old Town.
The novelty of dining in a swimming pool makes this a fun spot for lunch. Oh, and the food is pretty outstanding too!
Café Alcazar
25 Granada Street, St. Augustine, FL, 32084
904.825.9948
# 12 Cathedral Basilica St. Augustine
This beautiful structure is located at 38 Cathedral Place between Charlotte and St. George Streets in St. Augustine and is the oldest Christian congregation in the contiguous United States. The Spanish settlers arriving in the 16th century established the parish upon arrival and the building was constructed here between 1793 and 1797.
Today, the church is a major landmark in the downtown historic district and is a stunning example of the combination of the Spanish mission and Neoclassical architectural styles. The interior is adorned with a variety of religious art, stained glass windows, and stunning murals. There are also several relics housed in the Cathedral.
Throughout the day, guided tours are available, and visitors are welcome to light candles for loved ones at any time. Monday through Saturday, Mass is held at 7:00 a.m.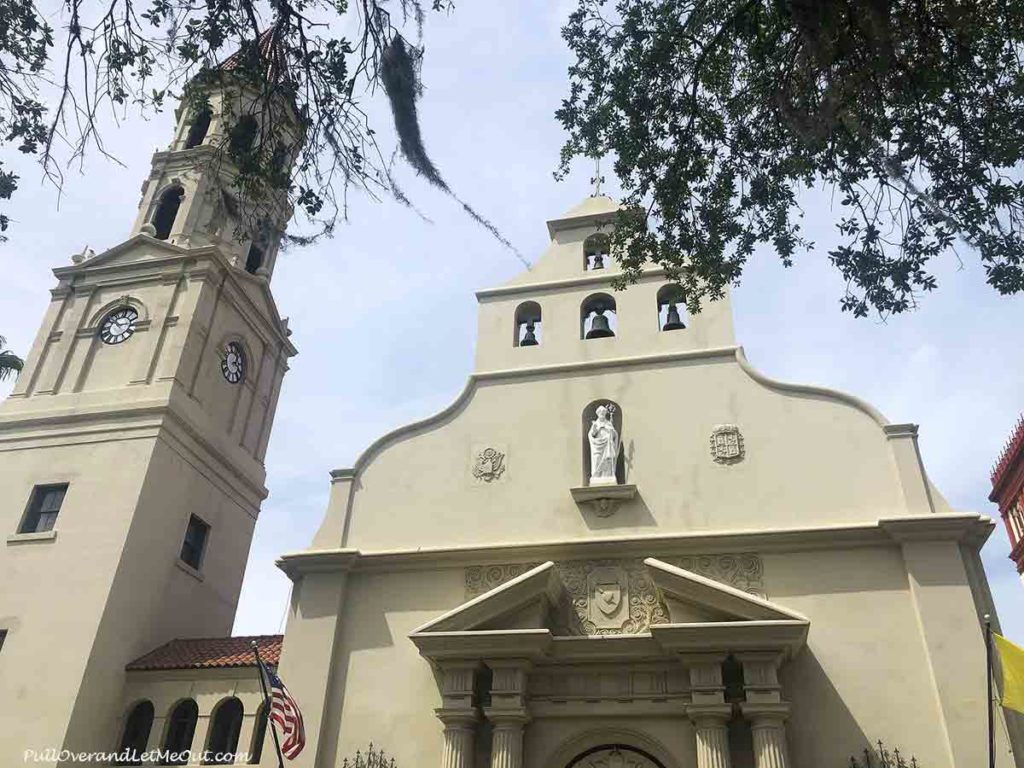 #13 Castillo de San Marcos National Monument
Castillo de San Marcos National Monument is the most recognizable landmark in St. Augustine. Built by the Spanish to defend Florida and the Atlantic trade route, it is the oldest masonry fortification in the contiguous U.S.
Touring the Castillo is a self-guided experience and as such, there are multiple methods of experiencing this historic site. There are maps, brochures, and a downloadable app to access for your self-guided tour. Additionally, there are costumed guides along the way to assist visitors and answer questions. 
Admission for adults (16 and above) is $15 and is valid for seven consecutive days. Eighty percent of the entrance fee goes to help fund projects to improve the visitor experience. This is a terrific place to explore and encounter the rich history of St. Augustine. You're in for a treat if you happen to arrive when they're firing the canons! 
1 South Castillo Drive
Saint Augustine, FL 32084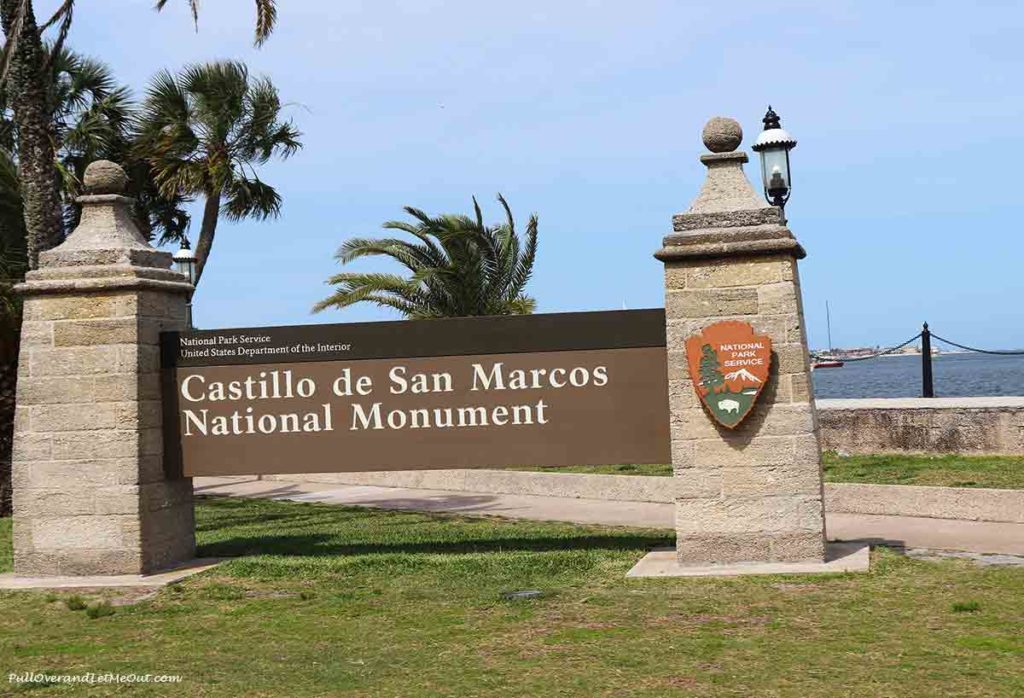 To find fun tours and activities in St. Augustine
What do I love most about St. Augustine?
If I had to name what I love most about St. Augustine, Florida, it would have to be the city's rich history, which is made so accessible to visitors. It's simple to be a guest in this fascinating city. It's also the kind of place you'd like to visit again.
We visited several years ago and took a fantastic ghost tour. On our previous trip, we also went to the Alligator Farm, which is especially entertaining for children. And although this is a pretty extensive list of things to do, it's really just scratching the surface.
We were here for a week this time, and while we did a lot, there is still so much more we want to do. But that's part of the allure of visiting St. Augustine. We're already planning what we'll do when we return. I love leaving a place with the words… Next time!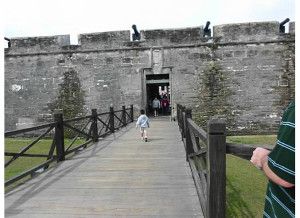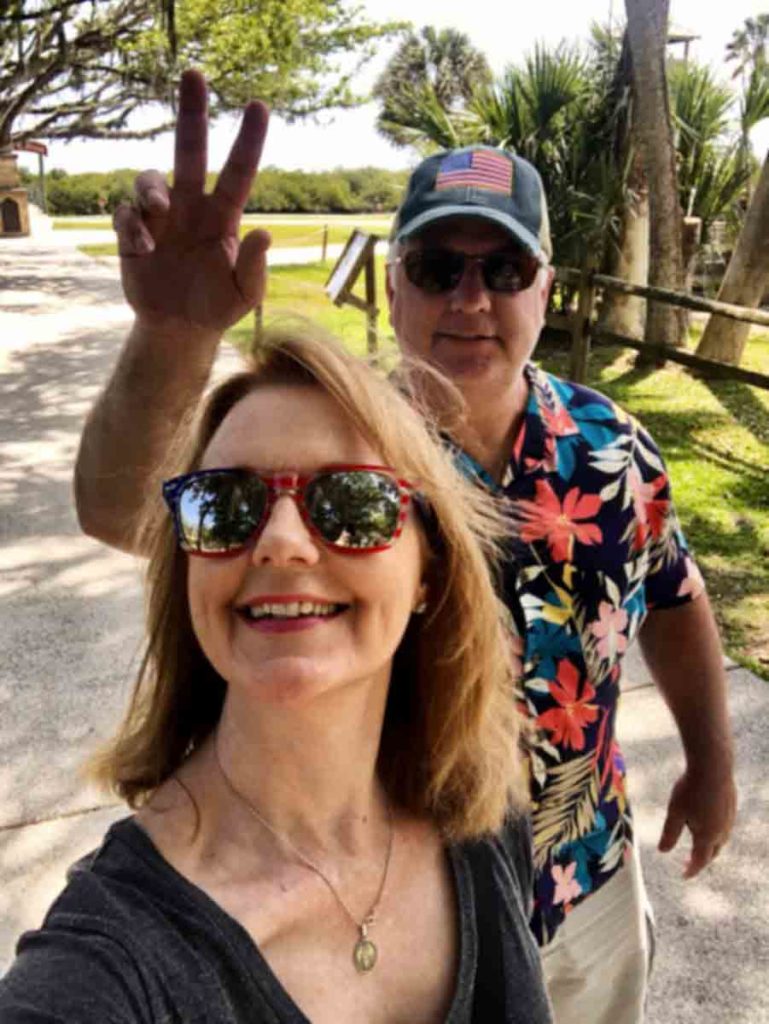 Hey, Pinners! Pin this for later!
► Plan Your Trip to St. Augustine Now!
Hey pinners, save this for pinning after your trip
After you get back from your trip, please use these images to post to social media or post your own photos.  Please tag us on your post #pulloverandletmeout
You can also use the social sharing links on the SmartTrip tool.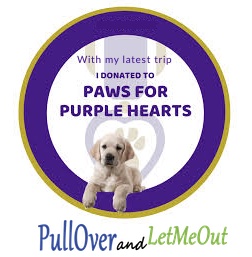 More travel stories you'll love reading!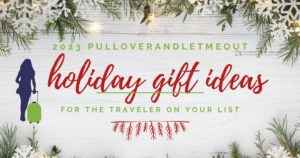 Travel with PullOverandLetMeOut to discover 2023's hottest holiday gift ideas for the traveler on your shopping list.
Read More »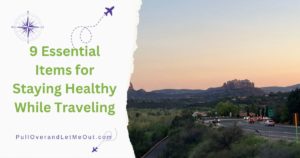 Make a healthy trip a priority. Travel with PullOverandLetMeOut to discover 9 essential items for staying healthy while traveling.
Read More »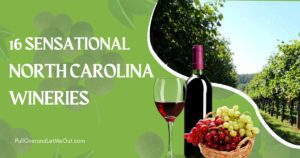 The wine world is taking notice of North Carolina wine. Join PullOverandLetMeOut as we explore 16 incredible wineries in the Tar Heel State that you won't want to miss.
Read More »