Located in the southeast corner of Orange County sits historic Chapel Hill, North Carolina. This charming college town is the third corner of what's known as the Research Triangle (Raleigh, Durham, and Chapel Hill).  Founded in 1793 and chartered in 1851, its main thoroughfare, Franklin Street, is named in memory of Benjamin Franklin. Steeped in history, I set out to find the town's more romantic side. Here are 13 romantic things to do in Chapel Hill, North Carolina.
#1 The University of North Carolina Visitors Center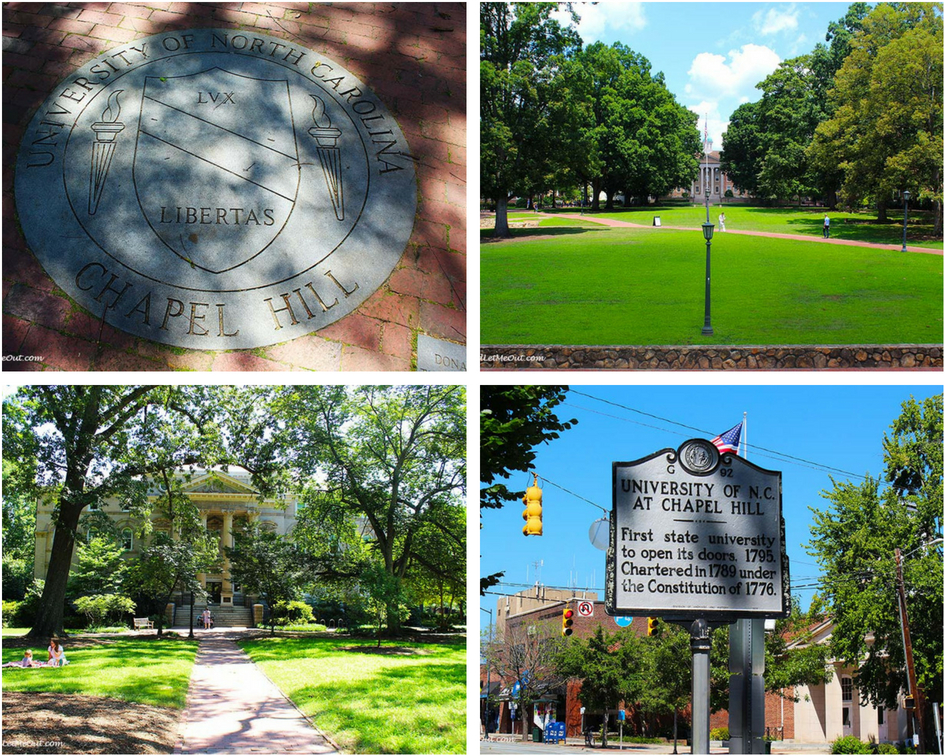 The University of North Carolina at Chapel Hill, UNC, or simply put, Carolina, is a lush tree-filled campus encompassing 729-acres and is the heart of downtown Chapel Hill. Pop into the visitors center and get a map to guide you to the many fascinating spots on campus. The visitors center itself isn't necessarily romantic but the helpful friendly staff is happy to direct guests to the more romantic sites on campus.
#2 Stroll the Campus
This is where the fun begins. Strolling campus is not only a healthy date and a wonderful way of exploring UNC, there's a variety of free romantic outdoor destinations as well. Tree-lined walkways make this campus all the more beautiful. Further enhancing the scenery are the legends, august architecture, and romantic traditions. Visit the iconic Old Well and take a sip on the first day of school to assure academic success. Or enjoy a first kiss with your sweetheart on the stone bench at the Davie Poplar Tree and you'll live happily ever after. How's that for cheap romance?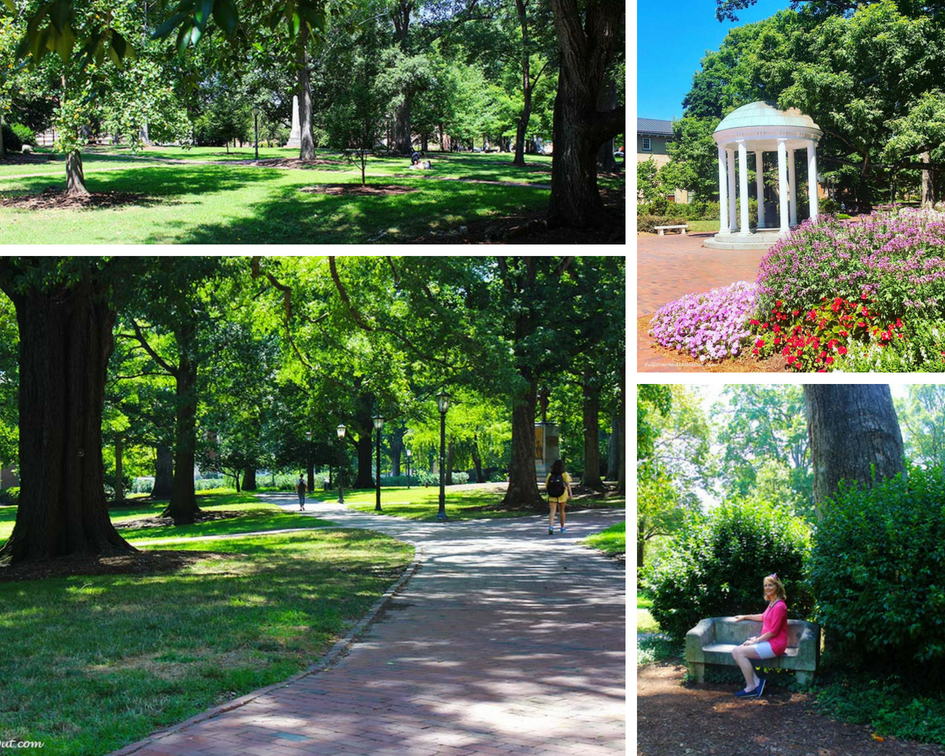 #3 Check Out The Library
Yes, this ties in with strolling campus, but the Wilson Library is an amazing example of classic architecture and worth checking out. It's quiet, relaxing, and fun to sit and read on a date. Wilson Library also conducts engaging lectures and workshops so be sure to do your research before visiting.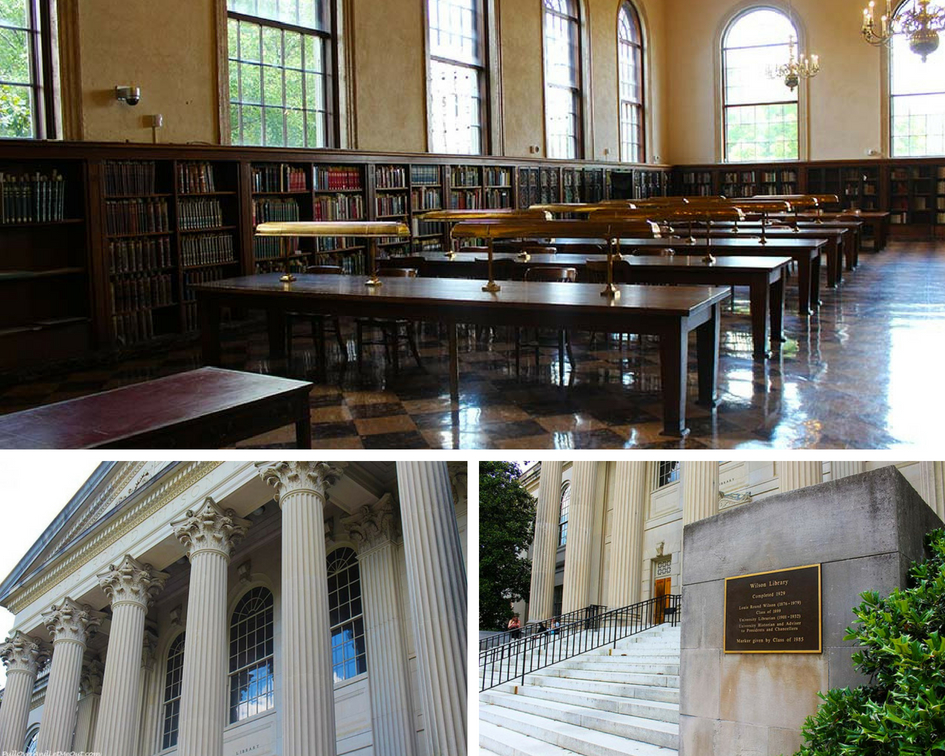 #4 Visit Franklin Street
The main thoroughfare in Chapel Hill, Franklin Street, is divided into West and East Franklin. This is the cultural and social hub of the town and is teeming with romantic possibilities. The three-mile stretch is dotted with shops, museums, boutiques, eateries, and bars. Furthermore, the street's west end winds its way into nearby Carrboro and its eclectic shops and music venues. The date choices are limitless on this street which is the center of social life in Chapel Hill.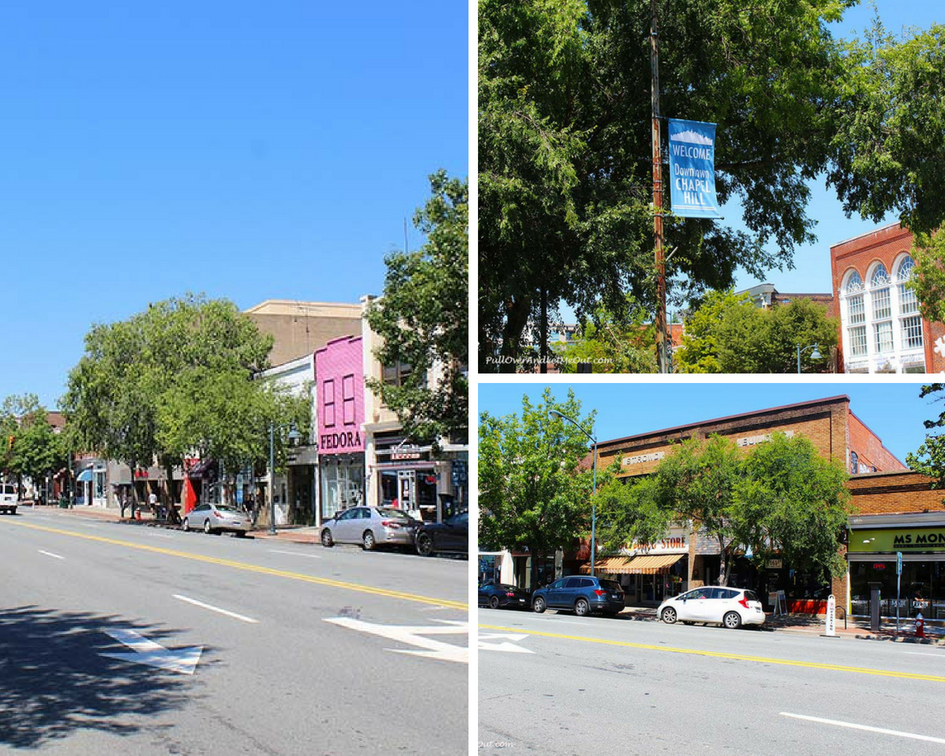 #5 Ackland Art Museum
Ackland Art Museum in Chapel Hill houses over 18,000 works in its permanent collection and organizes over a dozen special exhibitions each year. Situated near the intersection of Franklin Street and S. Columbia Street in downtown Chapel Hill it's the perfect destination for an artistic romantic date.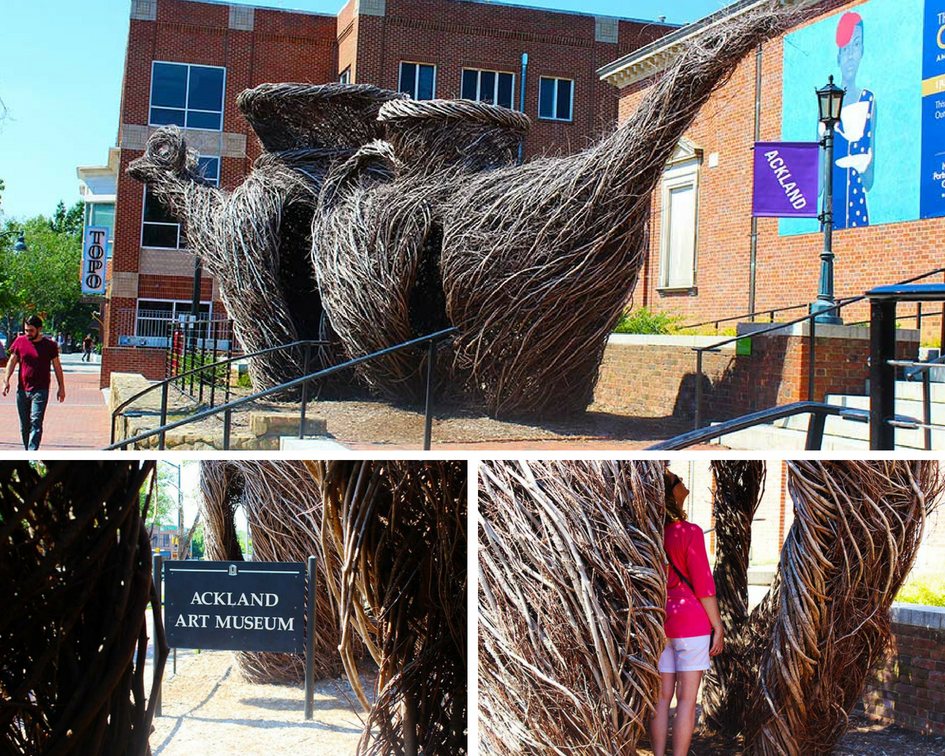 #6 Coffee or Tea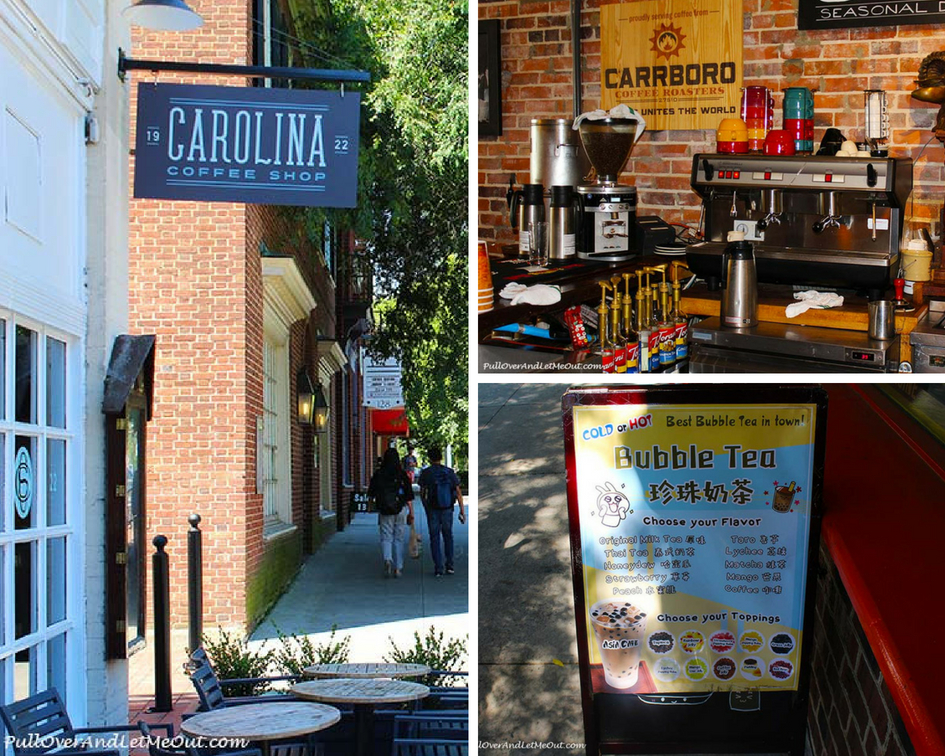 What better way to get to know your date than over a cup of coffee or tea?
This is a college town so there are a plethora of coffee and tea shops to choose from. We stopped in at the Carolina Coffee Shop in the heart of downtown Chapel Hill for a skinny latte. Built in 1922, the historic location is more than just java. It's a restaurant, a coffee shop, and a bar. As their website states, "Carolina Coffee Shop is a great place for friends, family, and first dates."
#7 The North Carolina Botanical Garden
Beautiful gardens abound in Chapel Hill. These plant-filled havens beckon visitors to explore. The North Carolina Botanical Garden amounts to over 1000 acres of gardens, trails, and natural areas. The largest space is located off of Old Mason Farm Road. However, there are other smaller gardens closeby campus including, Coker Arboretum, Battle Park, and Forest Theatre. Take a constitutional along the garden paths, admire beautiful flowers and verdant green areas, sit on a bench and gaze into each other's eyes. There's romance in the garden.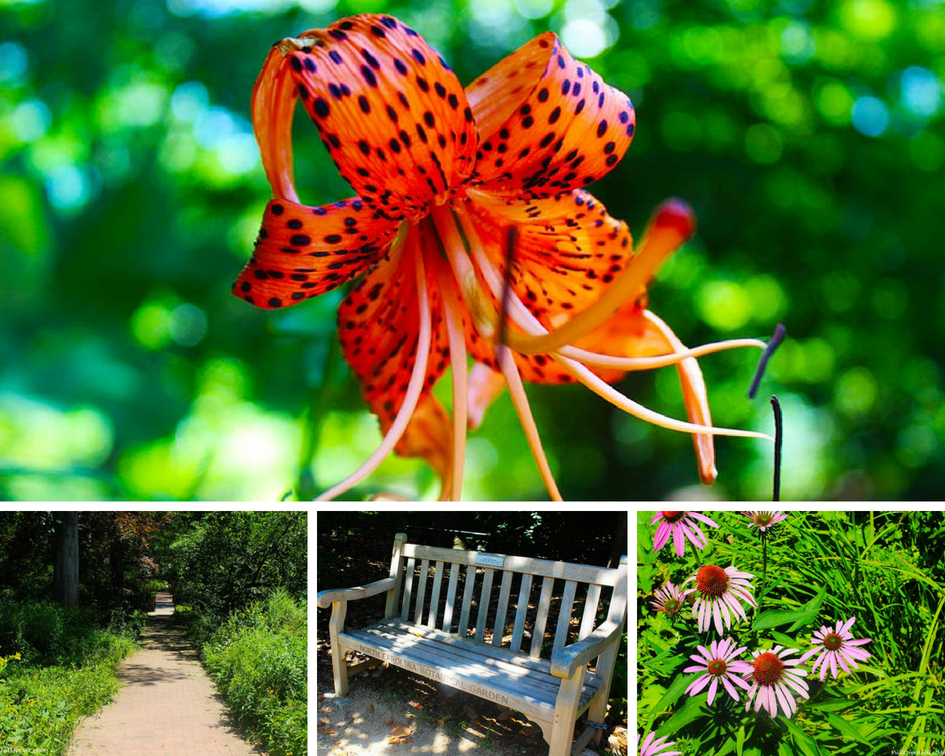 #8 Visit The Morehead Planetarium
The Morehead Planetarium opened in 1949 and since then has welcomed a host of visitors, students, teachers, and even astronauts. The Morehead Planetarium is home to the Glaxo Smith Kline Full Dome Theater. Treat you and your date to one of the planetarium's multiple shows. Shows include Black Holes: Journey into the Unknown,  Cosmic Colors, Dynamic Earth, From Earth to the Universe, and Galileo: The Power of the Telescope. We got to explore our galaxy and travel beyond when we took in the show, Carolina Skies.
Stargazing is a terrific romantic date.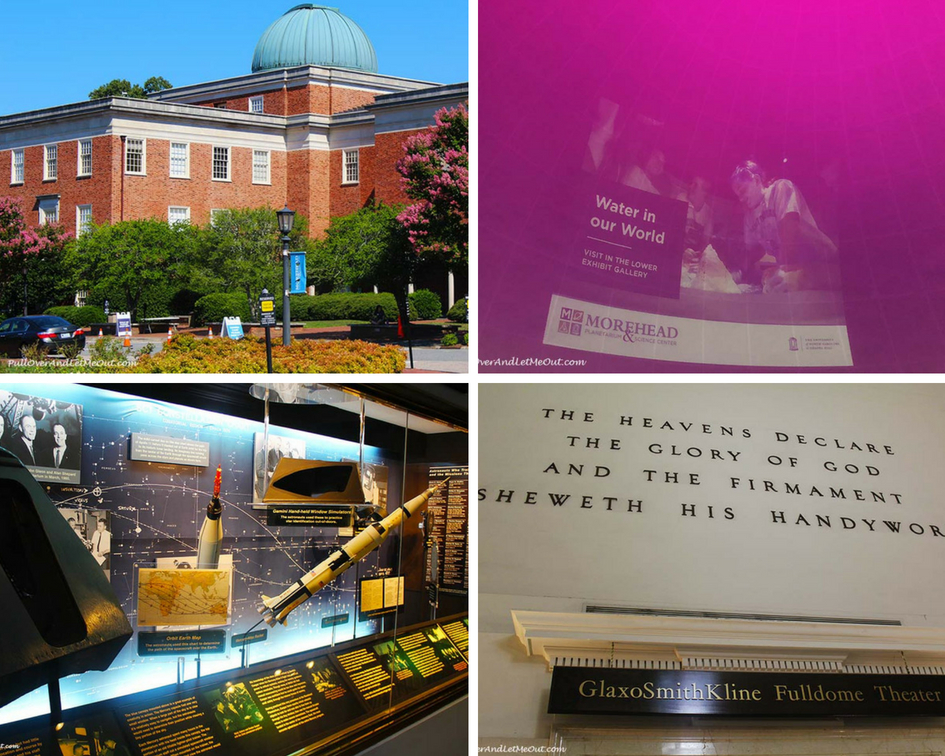 #9 Sweets For Your Sweet
There are ample locations to treat your sweet to sweets. From candy shops to ice cream parlors, Chapel Hill is home to some delightful dessert selections. There's perennial favorite Maple View Farm , north of town, on Rocky Ridge Road where delicious hormone-free ice cream can be savored while enjoying the bucolic scenery of open farmland and cows.
In the heart of downtown, stop at Sugarland and get a cupcake or try their gelato. The ambiance of the historic old building housing Sugarland makes the decadent desserts even tastier.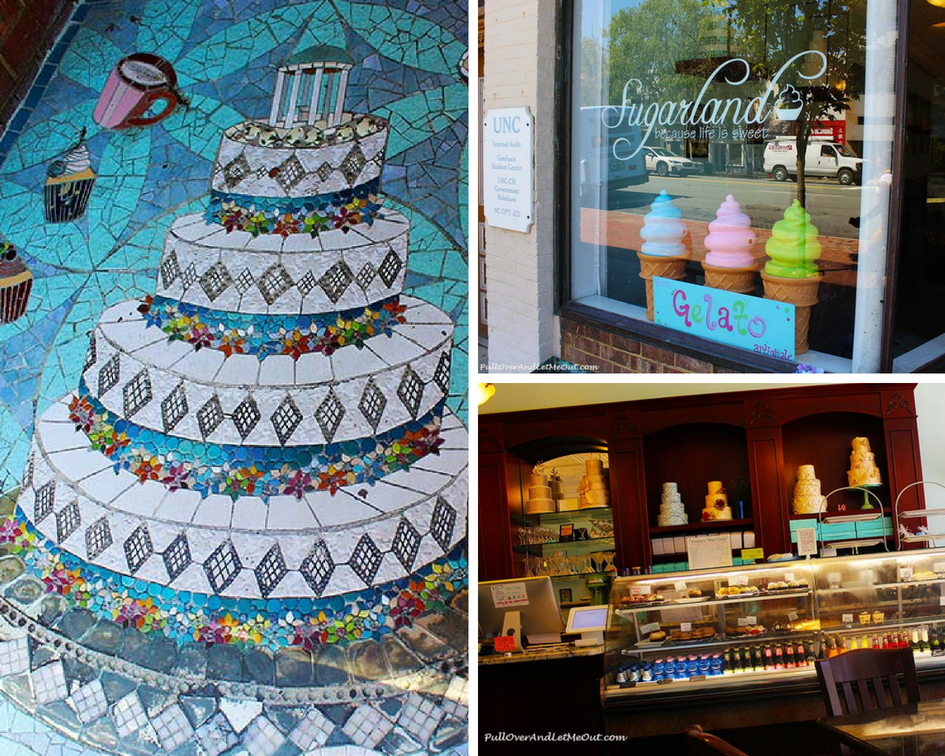 #10 Tour The Carolina Inn
Built-in 1924 by UNC alumnus John Sprunt Hill, The Carolina Inn is a landmark on the UNC campus. It also furnishes multiple romantic choices. With its 185 beautifully appointed guest rooms, its classic southern style, authentic Carolina Cuisine in the restaurant Crossroads, and elegant afternoon teas, The Carolina Inn is infused with style, sophistication and yes, romance.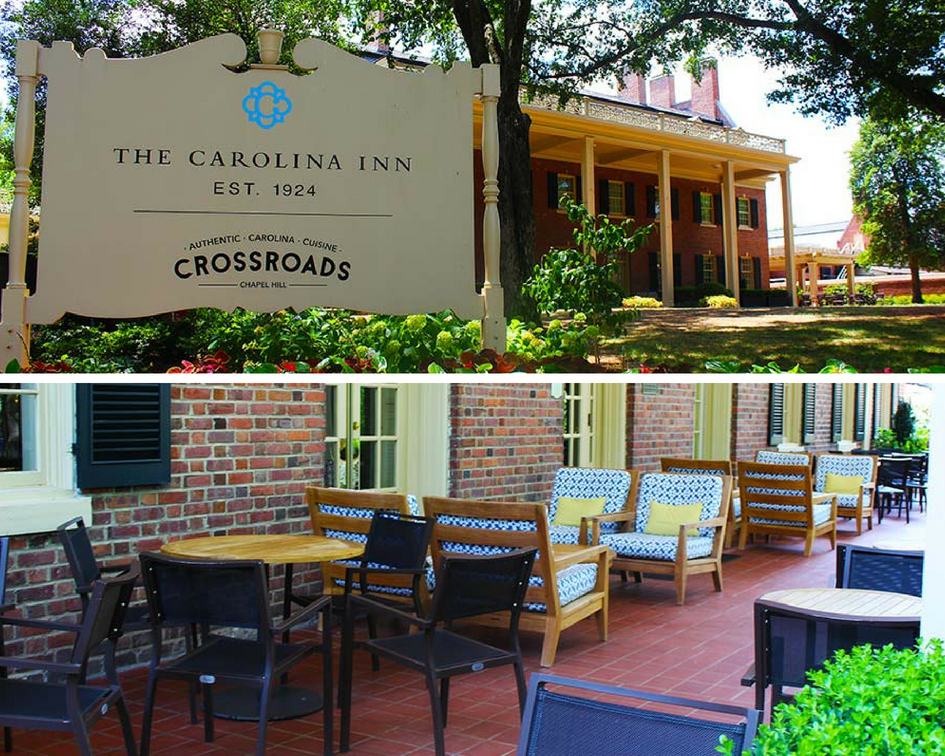 #11 Romantic Chapel Hill Restaurants
Chapel Hill is a culinary cultural crossroads. The dining options are manifold and in a wide variety of styles. Cuisines from around the world can be tasted in this thriving college town. If I were to use one word to describe Chapel Hill's culinary scene it would be International. From Thai, Indian, Greek, vegan, burgers and dogs to BBQ and pizza there's something for every appetite.  Casual to elegant, inexpensive to splurging on your honey and in all price points – dining in Chapel Hill is delightful.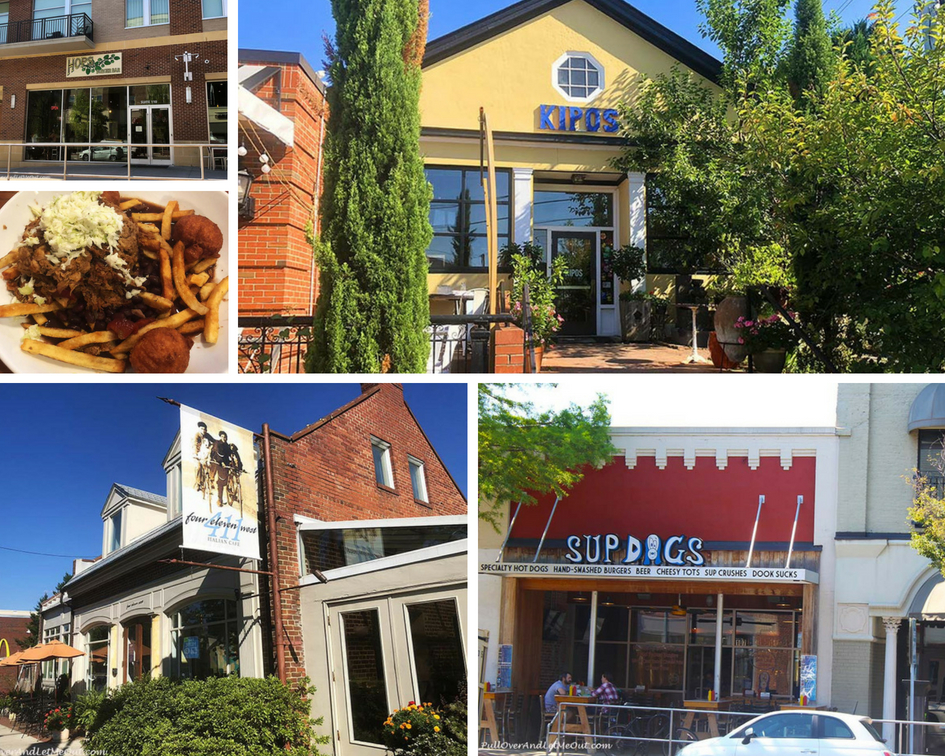 #12 See A Show
After dinner, why not take your date to see a show. From on-campus UNC Student Theater productions to movies at The Varsity, shows at the Forest Theatre stone amphitheater to first run films at the upscale Silverspot Cinema, theatrical date nights proliferate. A show or movie is the quintessential romantic date.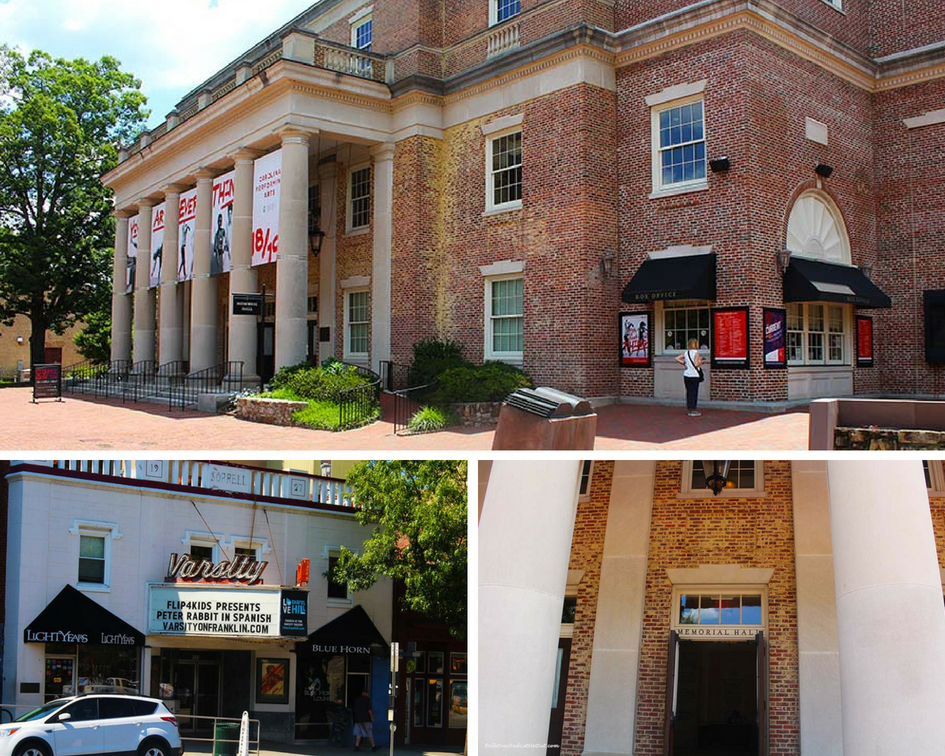 #13 Sip A Cozy Cocktail
Secreting away for a cozy cocktail is a lovely way to complete a romantic journey to Chapel Hill. In addition to the many choices along Franklin Street or at The Carolina Inn, there's the Carolina Brewery for a sudsy craft brew or Top Of The Hill Distillery for sampling spirits. A favorite place for classic cocktails is The Crunkleton with its old-style décor or for fun and games, there's The Baxter Bar & Arcade featuring its self-described "nerd-chic" setting.  Regardless of which tipple you choose, you'll find an amicable environment for drinking in romance.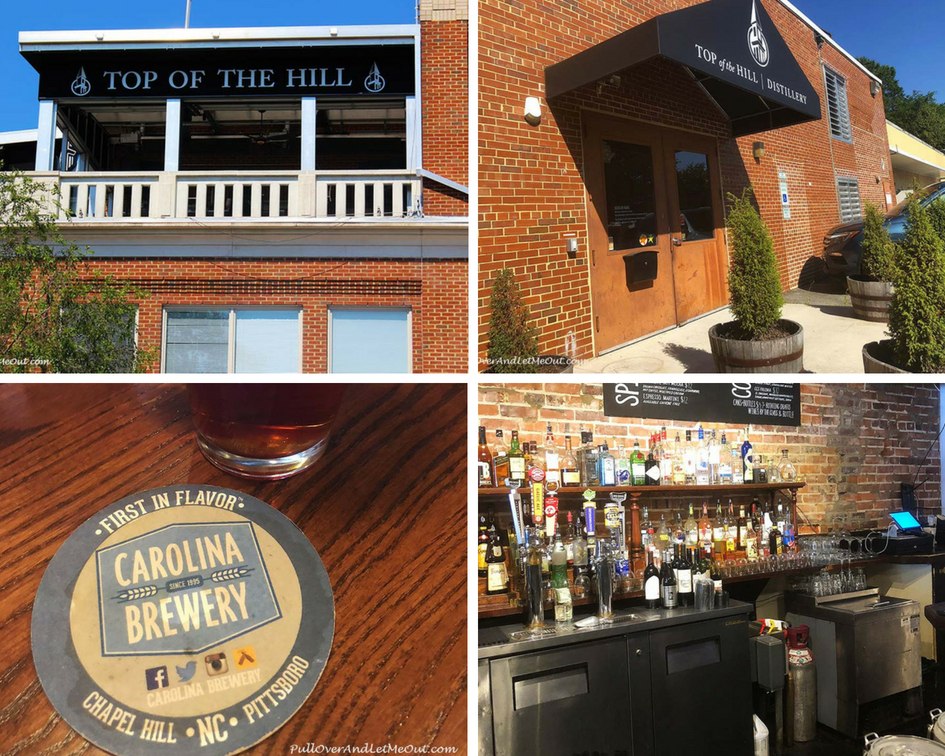 #14 More Fun Dates In Chapel Hill
After spending a day seeking romance in Chapel Hill, I came away with these thirteen highlights. Nonetheless, there are still so many more romantic things to do in Chapel Hill, North Carolina, I've barely scratched the surface!
Tell me, have you visited Chapel Hill? If so, let me know what romantic things you enjoyed in the comments section below.
Special thanks to Patty Griffin at Visit Chapel Hill for her input in helping create the itinerary of romantic things to do in Chapel Hill, North Carolina!
How does TravelingToGive™ work?
It makes it simple to plan your trip and to give back with each trip. We've pre-filled the destination from the article and if there are multiple places mentioned in the article, we've put the one that is best used as your base to see all of the places mentioned.
Just select I'M STAYING and enter the travel dates and hit SEARCH. It automatically uses the first place in the article. For a multi-day trip, if you stay near that location, you should be able to use it as your base. If available, you'll also see B&Bs, condos, apartments and private homes in the results.
Can I change the destination? Yes, it is super simple. Just click on the pencil and enter the name of any place mentioned in the story. Or you can enter any address or even the name of a company if you are mixing business and pleasure.
Just click I'M DRIVING and you can see how long it will take, get driving directions and even rent a car if you need one.
Yes, we guarantee the best published rates on hotels. No more spending hours looking for the best price. Click on the link for BEST RATE 110% GUARANTEE for details.
Can I earn frequent traveler points?
On hotel bookings, this is up to the hotel chain. Once you make your booking and have received your confirmation, call your hotel loyalty customer service number and give them the hotel confirmation number (this is different from the Trip ID).  Ask them to enter your number in the record. Or you can ask at the hotel when you check in.
On car rental or air bookings, the system will prompt you for your number and it will be in your booking with the travel provider.
I have a charity that I would like to benefit with my travel. Can I do that?
Yes, we realize that while the charity we have selected may not resonate with everyone.

If you want to sign up for your own tool, either as an individual, a company or a non-profit, click on the link below to register for your own tool. It is free and it only takes minutes.
Hey pinners, save this for pinning after your trip
After you get back from your trip, please use these images to post to social media or post your own photos.  Please tag us on your post #pulloverandletmeout