Dahlonega, Georgia, has a hidden secret. It boasts the most concetrated number of wineries and vineyards in the state of Georgia. In fact, this quaint historic town tucked in the foothills of the Applachians is commonly referred to as the "Heart of Georgia Wine Country." With its favorable growing conditions, grapes thrive in this northern corner of Georgia delivering up the beginnings of delicious wines that compete with some of the leading wines on the world stage. So, when in Georgia for a girls' weekend, there can be no greater itinerary item than visiting one of the many gorgeous wineries. For our visit, Cavender Creek Vineyards & Winery served up a delightful destination to savor an unforgettable experience. Here is what makes this wine destination such a special place.
Disclosure:
Many of the links you see on this site and within our trip planning tool are affiliate links. If you click through and make a purchase, I'll get a small commission and it won't cost you any extra. On selected stories, for those hotel and car bookings made using our TravelingToGive™ tool we contribute 2.5% of gross hotel and car sales to Paws for Purple Hearts. So, thanks in advance for helping me keep bringing you the content you enjoy and, at the same time, giving back to those who so bravely serve our country! #everytripmatters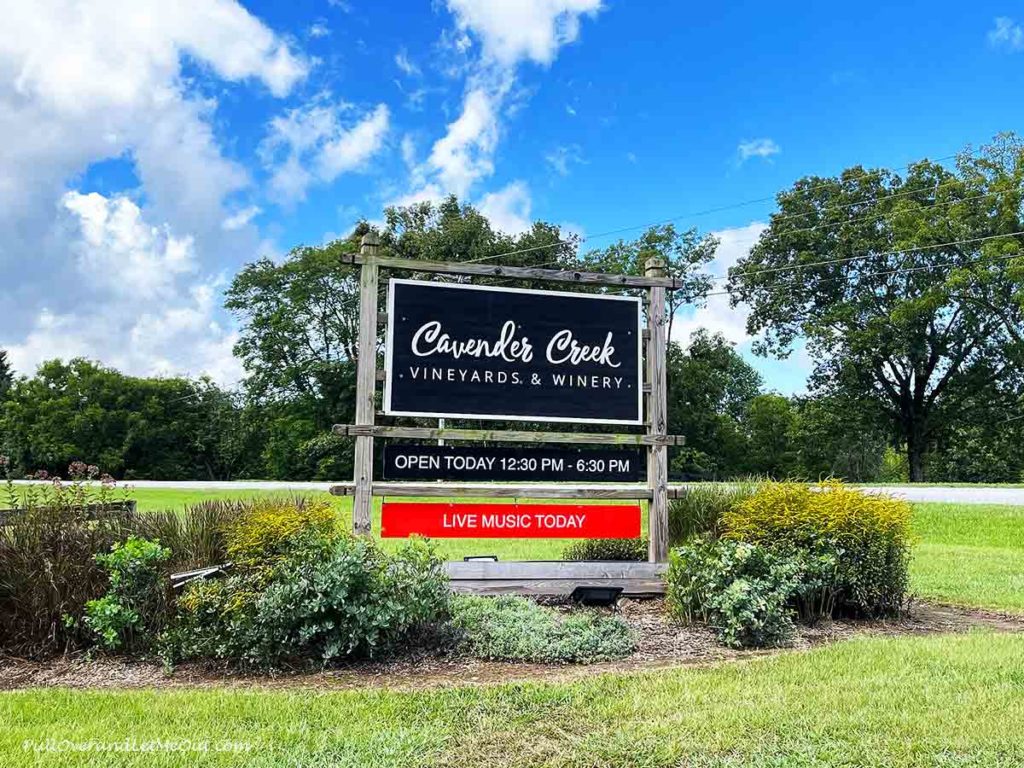 Visiting Cavender Creek Vineyards & Winery
Arriving at Cavender Creek Vineyards & Winery is memorable because the entrance is so impressive. The drive from the road to the tasting room creates an extraordinary build up for things to come. From the gorgeous sign to the pretty rows of grapevines to the Egg Plant where the chickens live and more, the scenery is alluring. 
From the moment of arrival, the place oozes comfort, beauty, and relaxation. As we pile out of our vehicle, we can't help be compelled to  take pictures of this beautiful spot in the mountains because it practically begs us to. Moreover, it paints a beautiful picture of what we can anticipate once inside the tasting room.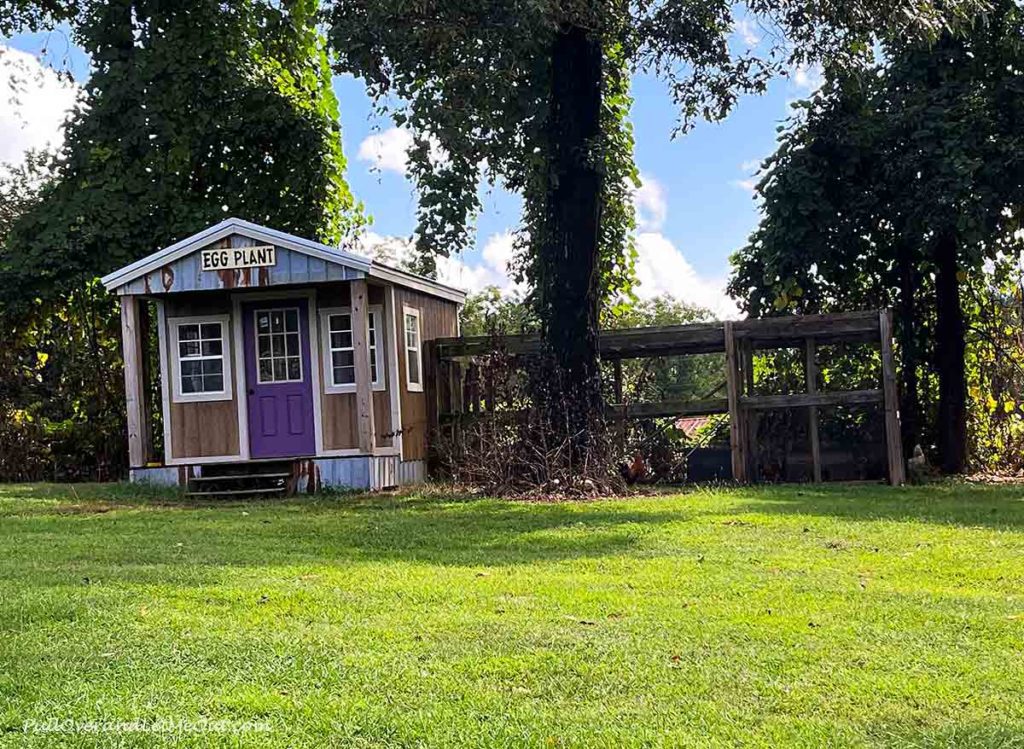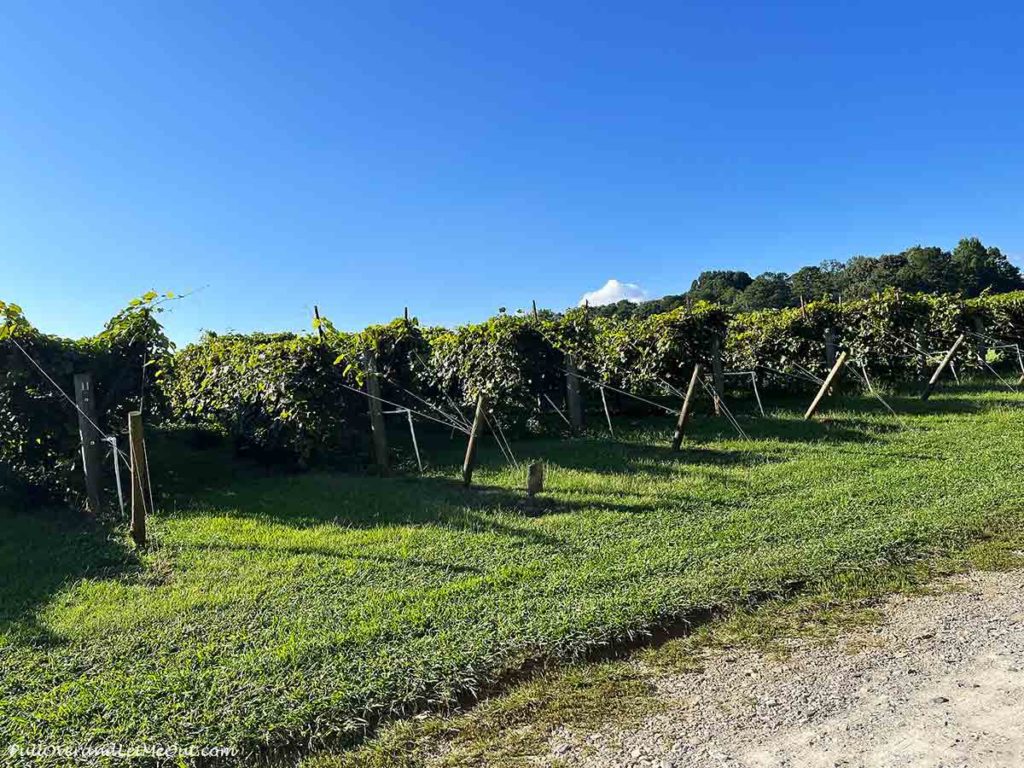 Take one step inside the tasting room and it's evident, this place is designed for comfort. From the overstuffed sofas and chairs to the rustic aesthetic, guests delight in the approachable vibe. Yes, wine can be pretentious and intimidating, but not here.
Step up to the counter and enjoy a tasting, or find a cozy spot to sit and enjoy a glass of wine. Regardless, the overriding theme is clearly comfort and enjoyment, so take advantage of this environment because it is intended to make you feel at home.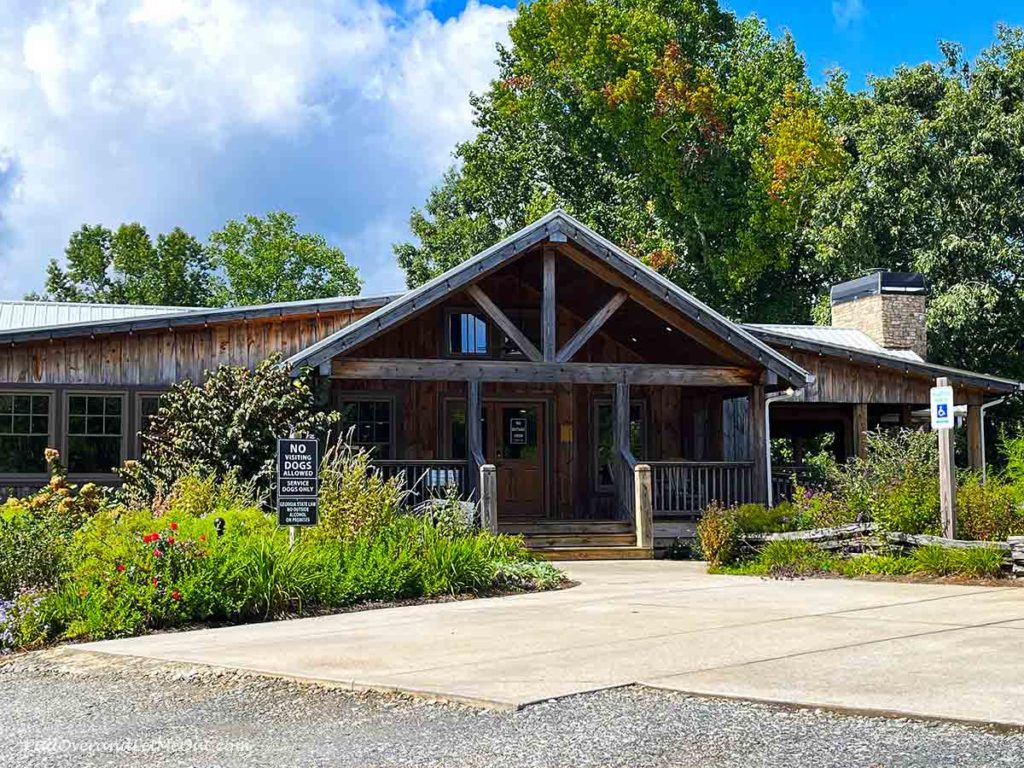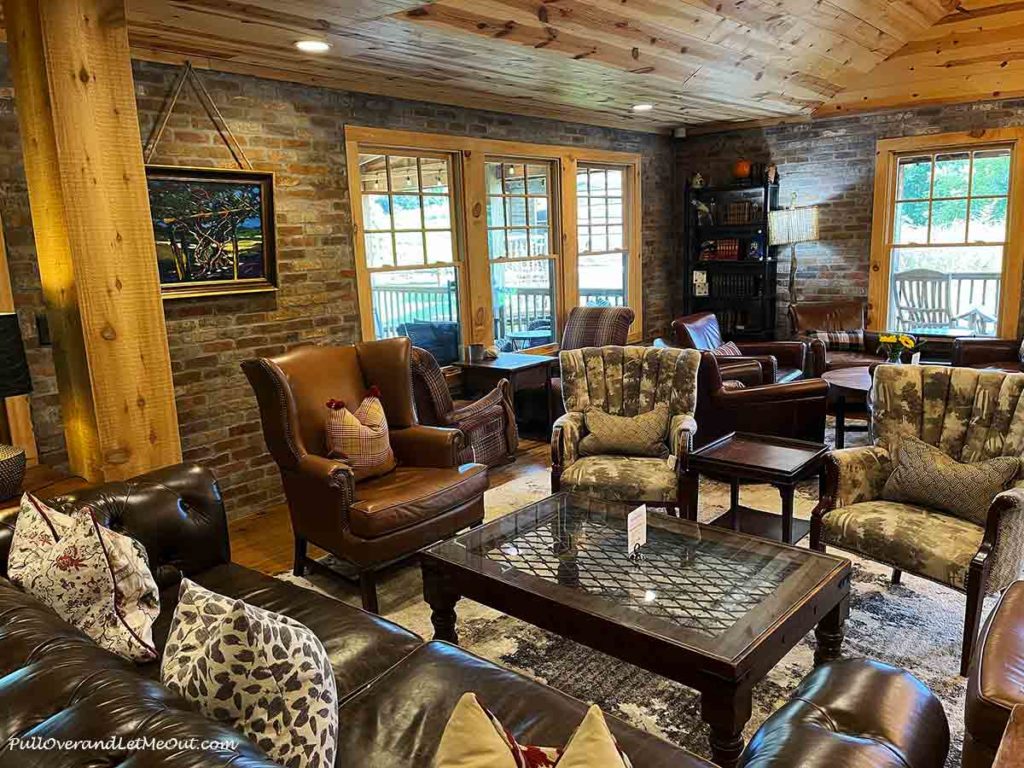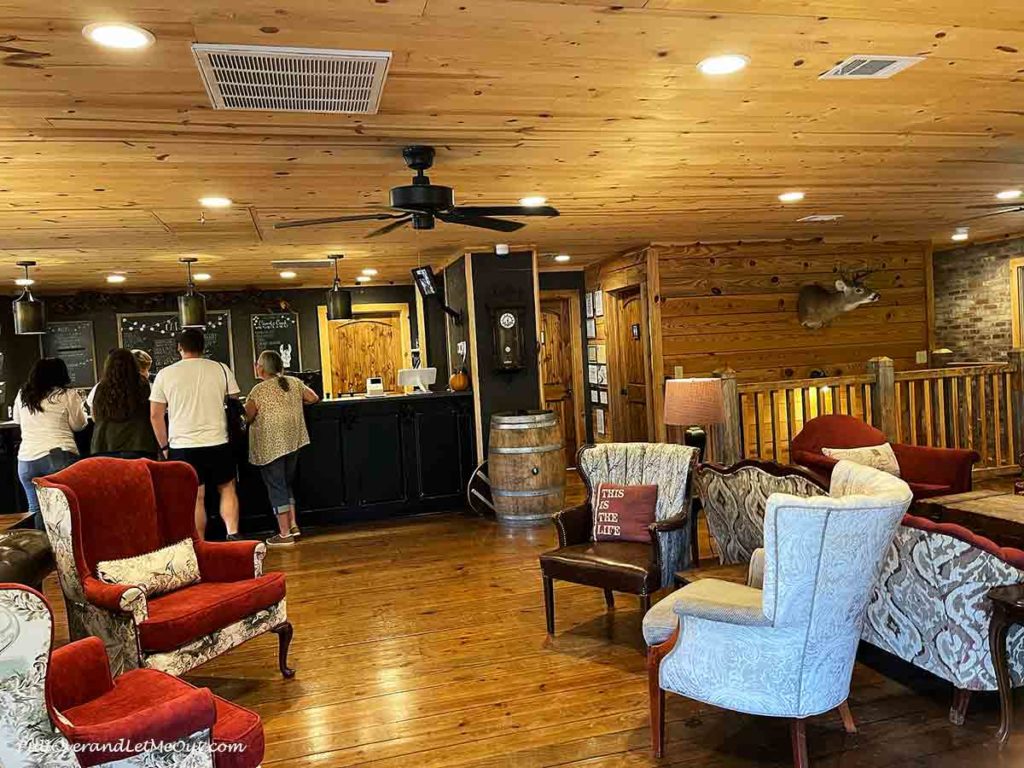 Stunning Outdoor Seating Area
Fortunately for our group, the weather couldn't have been more perfect for our visit so we were thrilled to have a table reserved on the patio. The ambiance is incredible.
In addition to the beautiful covered seating area replete with large stone fire place, there is a more open area provided with a cover of grapevines that allows the sunshine to peek through without overpowering. Stepping down from the patio, there is a large open area with tables and umbrellas that sprawls along supplying a spacious seating area with a view of the vineyards, a cabin, and the winery's mascots, the donkeys and alpacas. You simply can't select a bad seat here.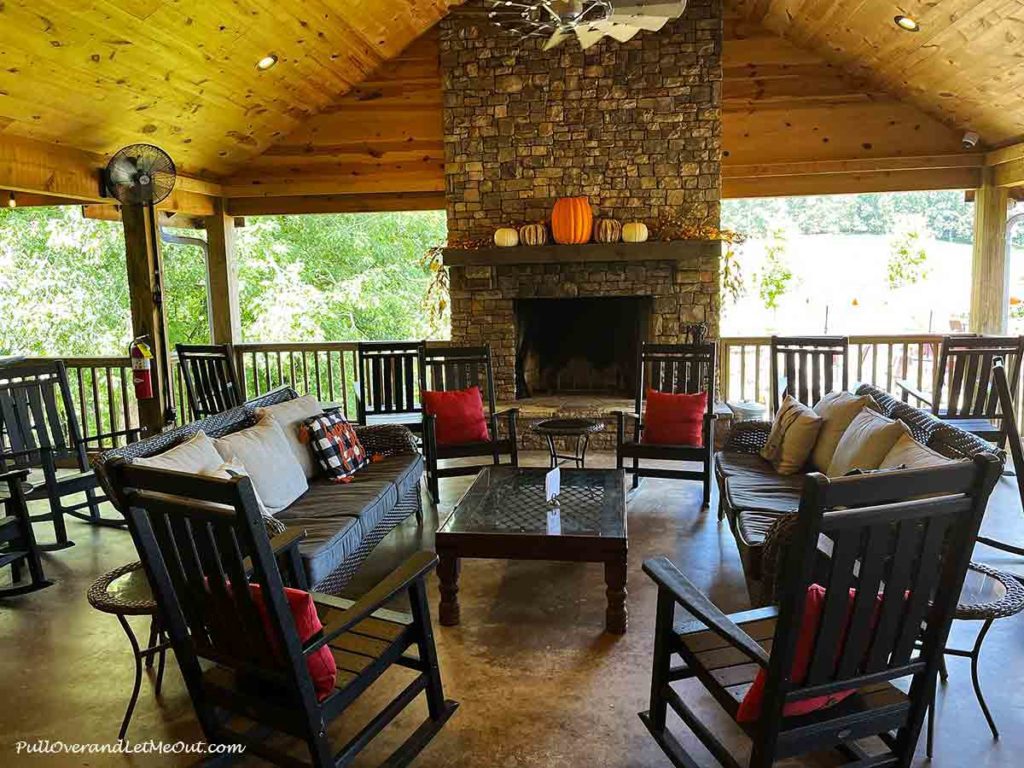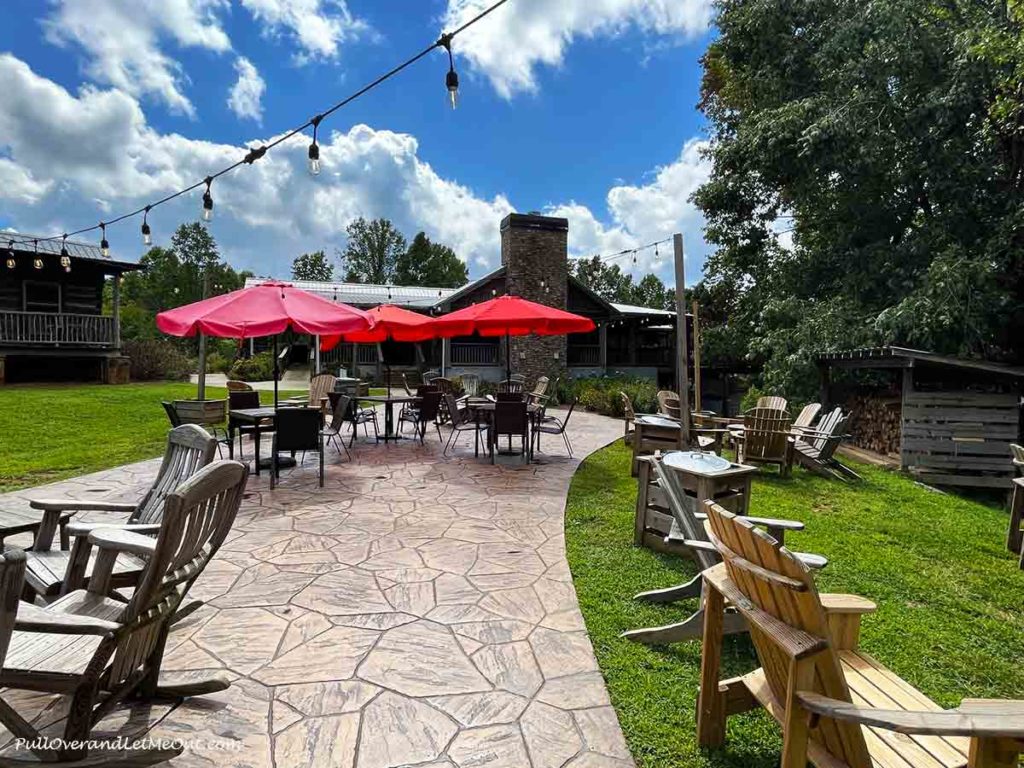 Tasting Cavender Creek Wines
The team at Cavender Creek Vineyards & Winery makes sampling their wines a fun and educational experience. For our visit, Jon served our group a pleasing variety of wines and gave outstanding facts and information about each one that helped us better understand the grapes, the wine-making process, and the flavors we were tasting. 
Dry and Sweet are clearly designated so that each sample selected is well-defined and savored for its unique attributes. Based on our sampling, several in my group selected a smooth red on the sweeter side of things called Amendment 21. I chose a playful rosé that was dry, yet not overly dry. All the wines are delicious, but it is so much fun narrowing things down to find the one wine that will be the glass, or two, for the day.
To accompany our wine, we selected a melange of tasty treats from their robust snack menu: a savory charcuterie board, yummy soft pretzels with cheese dip, sweet and salty kettle corn, and a wonderful mixed snack tray called "Snacky Snack" made for good eating while we sipped wine, listened to music, and chatted the afternoon away.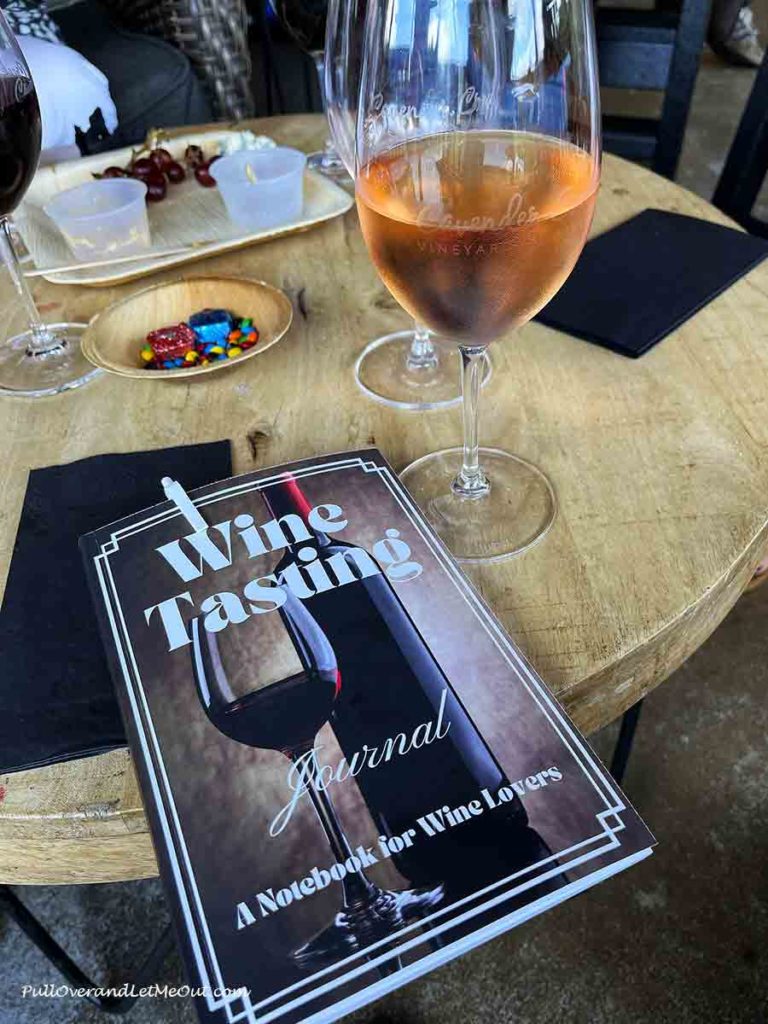 Beyond the scenery, the atmosphere, and the wine, one of the best aspects of time spent at Cavender Creek Vineyards & Winery is enjoying a little rest and relaxation with friends or family. 
Because our visit was on a weekend, we had the pleasure of enjoying live music provided by award winning North Georgia based vocalist and guitarist, Paul Douglas Sanner. His soothing melodies provided an entertaining soundtrack to our visit and made the mood magical.
Furthermore, the winery staff couldn't have been friendlier and more helpful which made our time all the more special and memorable. Good food, good music, good wine, and lots of laughter equals an unforgetable winery experience.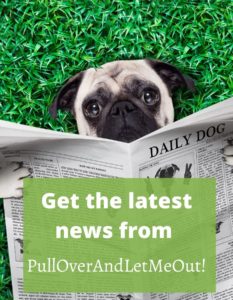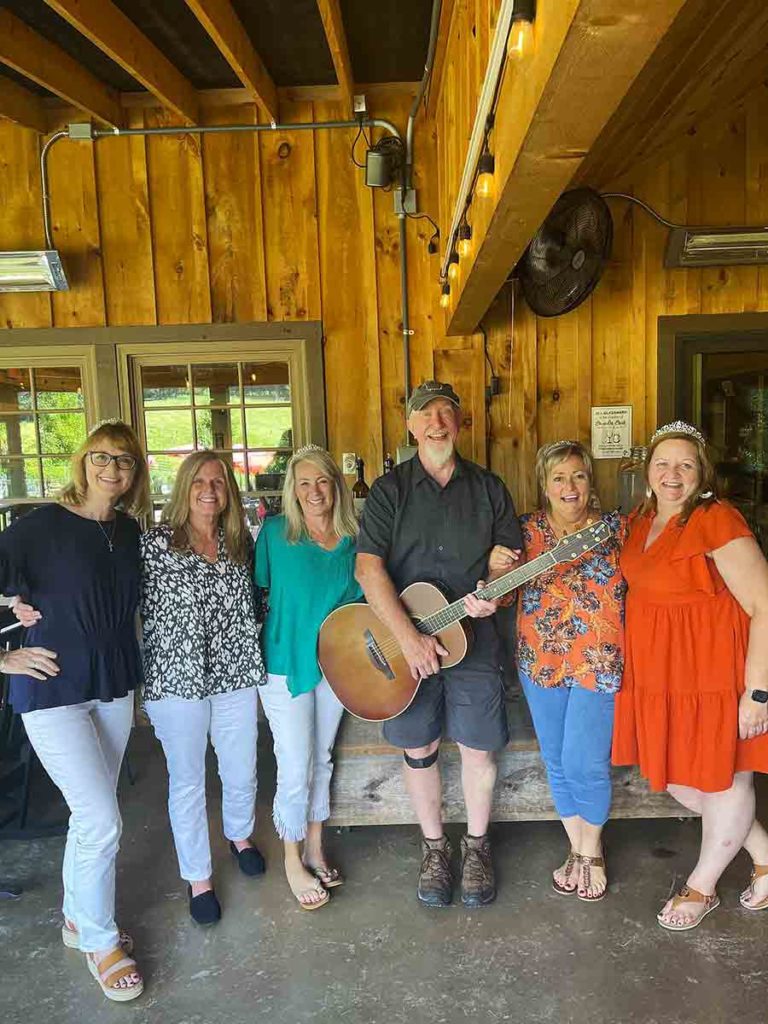 Takeaways from Cavender Creek Vineyards & Winery
Cavender Creek Vineyards & Winery in Dahlonega, Georgia, is the type of place you want to return to time and time again. The welcoming feel makes it ideal for an array of events from small intimate gatherings, birthday celebrations, and friendly reunions. There is even event space in a rustic barn available to use as a modern wedding venue and three comfortable lodging options onsite, should you wish to spend the night at this pastoral setting.
The wine is quite good too. There were so many wonderful elements that combined to create an enchanting and unforgettable girls' getaway. When our designated driver, Steve, loaded our chatty crew back into his vehicle, there was laughter, friendship, and wonderful memories riding home with us.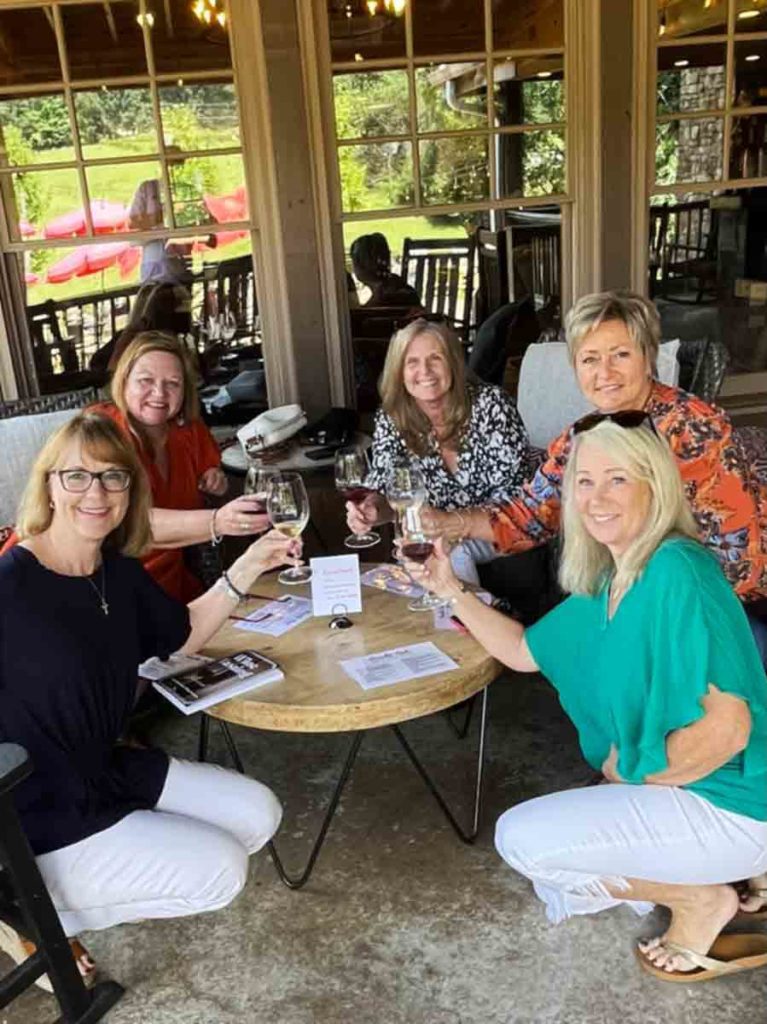 Hey, Pinners! Pin this for later!
► Plan Your Trip to Cavender Creek Vineyards & Winery Now!
Hey pinners, save this for pinning after your trip
After you get back from your trip, please use these images to post to social media or post your own photos.  Please tag us on your post #pulloverandletmeout
You can also use the social sharing links on the SmartTrip tool.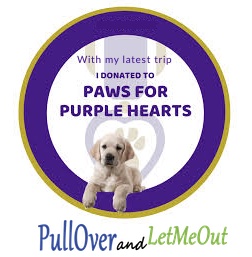 More great travel stories you'll love reading!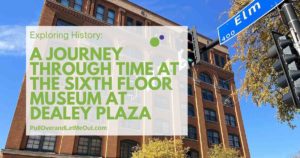 An outstanding museum dedicated to the solemn and historic event that occurred on November 22, 1963, is located within the former Texas School Book Depository building. Travel there with PullOverandLetMeOut to discover why the Sixth Floor Museum at Dealey Plaza is a must-see attraction when visiting Dallas.
Read More »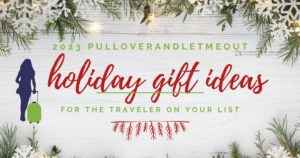 Travel with PullOverandLetMeOut to discover 2023's hottest holiday gift ideas for the traveler on your shopping list.
Read More »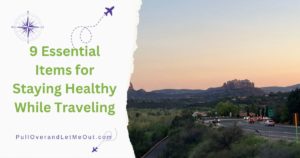 Make a healthy trip a priority. Travel with PullOverandLetMeOut to discover 9 essential items for staying healthy while traveling.
Read More »