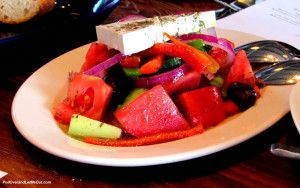 I hereby declare the summer of 2014 my Summer of the Food Tour.
I just completed my third walking food tour and it was fantastic.
Triangle Food Tours' Downtown Chapel Hill & Carrboro Food Tasting & Cultural Walking Tour is a great taste trip around the world of food in what Bon Appetite Magazine calls "America's Foodiest Small Town."
Why Take A Food Tour?
Besides the food, there's a multitude of reasons for going on a food tour.
1) You'll learn the different restaurants and cuisines of an area.
2) A food tour takes place in the middle of the afternoon when restaurants are usually between meals. This affords time with the staff and chefs to ask questions.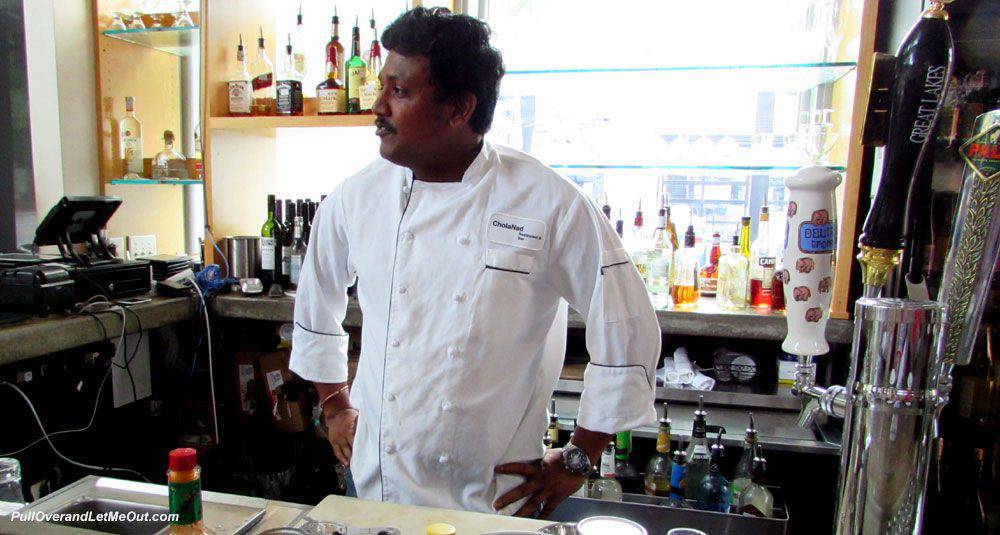 Learn about the food first-hand from the chef on a food tour.
3) A food tour is an out-of-the-ordinary way of entertaining out of town guests, exploring a new city or learning the restaurants in your own hometown.
4) It's a wonderful way to meet people.
Our group was a friendly gathering of locals as well as a few from out of state, from across the country and from as far away as Finland. We congregated at the Franklin Hotel in Chapel Hill before venturing out onto Franklin Street for an afternoon filled with samplings.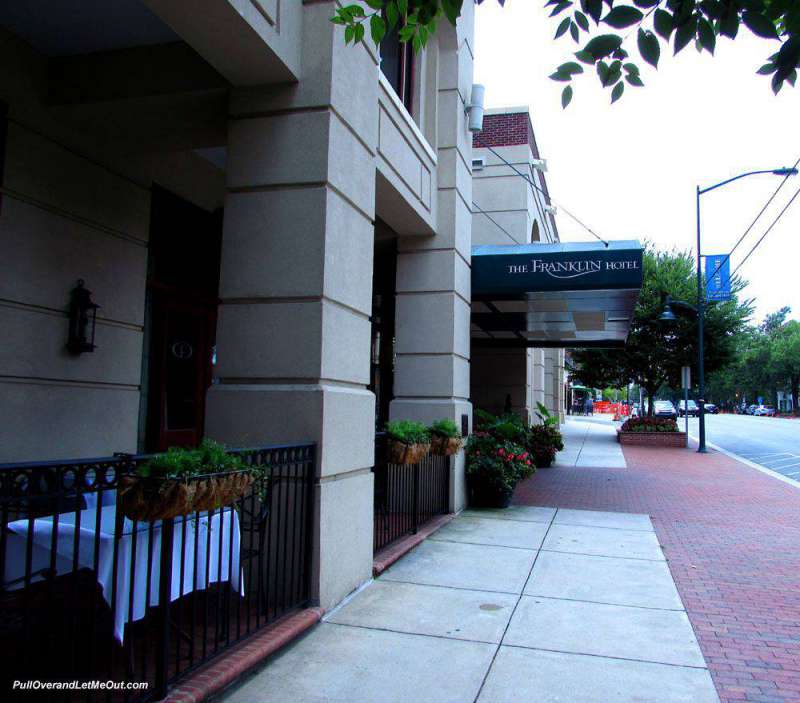 The Franklin Hotel on Franklin Street is where the tour originates.
What To Expect
Undaunted by the smoldering July heat, we walked close to two miles while learning a bit about the culture of the area.  We took in the sites and made seven stops, trying some of the finest food and beverages at Chapel Hill/Carrboro offers.
As our tour guide, Sarah put it, "a food tour is like speed-dating for restaurants."
Before taking a food tour it's important to be sure you've come prepared with comfortable shoes and your appetite. Bring an open mind as Triangle Food Tour's website says, be ready to "Walk, Talk, Taste, Sip."
Why Chapel Hill & Carrboro?
Chapel Hill is home to the University of North Carolina. It's a bustling college town with a vibrant, ever-changing population. Along with the University dynamic comes a splendid mixture and diversity of culture that's easily experienced by walking down the main thoroughfare of Franklin Street.
At the end of Franklin Street, awaits the friendly town of Carrboro and its laid-back, eclectic atmosphere.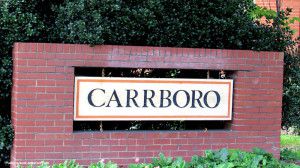 As a result of these two unique municipalities in such close proximity, the Chapel Hill & Carrboro Food Tasting provides a wide variety of cuisines and flavors.  It's a veritable trip around the culinary world; Irish, Indian, French, Greek, contemporary American, beer, wine and oh yes, dessert.
Our Line Up For The Day
Triangle Food Tours partners with an array of restaurants to present its tasting tours. Though the lineup may change from week to week or with the season, each partner welcomes the food tourists by serving tasty representations and providing insights into the foods these establishments serve. (Update July 30, 2018: A few of the restaurants we toured that day are no longer in business.)
Our tour included;
Fitzgerald's Irish Pub
CholaNad – Contemporary South Indian Concept
Glasshalfull – Contemporary American
Provence – Regional French and Mediterranean cuisine
Carrboro Beverage Co. a Bottle Shop – NC brews on tap for sampling
Kipos Greek Taverna – robust Greek Fare
Gigi's Cupcakes of Chapel Hill -cupcakes, cheesecakes mini cupcakes, and cookies
Take Away From Our Triangle Food Tour
Yes, the weather was a tad warm for our culinary journey but the delicious food, cool beverages, and good company made for a happy and fun tour of Chapel Hill and Carrboro. We departed our tour feeling full, but wanting more and vowing to return to these marvelous restaurants.
Reservations are required.  Tours fill up quickly so be sure to book in advance.
IF YOU LIKE THIS, PIN IT FOR LATER!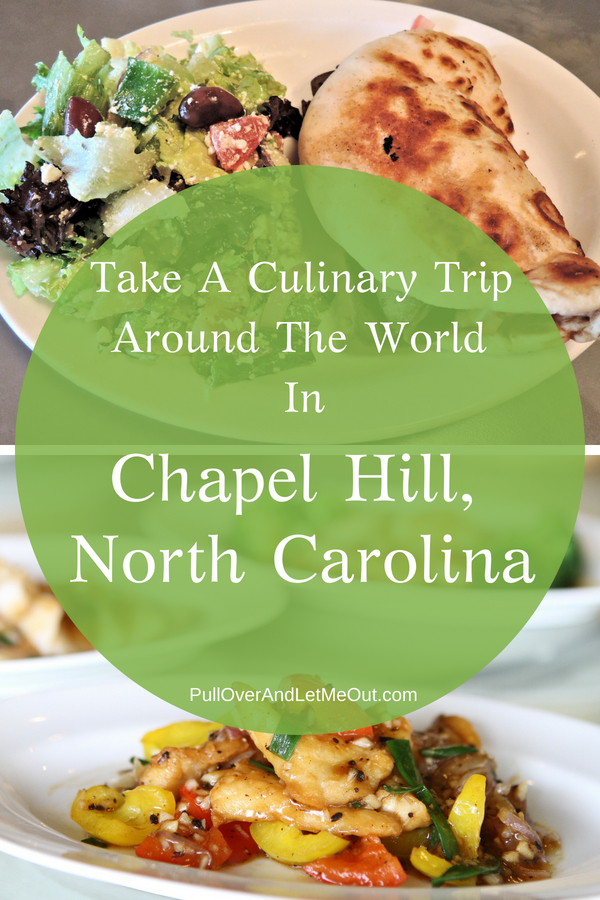 If you enjoyed this, please leave a comment below or Tweet, post or "like". 
As always, Happy Travels!