Apex, North Carolina is located just outside of Raleigh. The growing, vibrant community known as the Peak of Good Living is keeping up with the times while preserving significant aspects of its historic roots. The tiny railroad town is now a bustling suburb of the Triangle region, but a visit to Apex's historic downtown serves visitors a heaping helping of southern charm and hospitality. I spent a sunny Saturday afternoon exploring Apex and was reminded of why this charming town has so much to offer.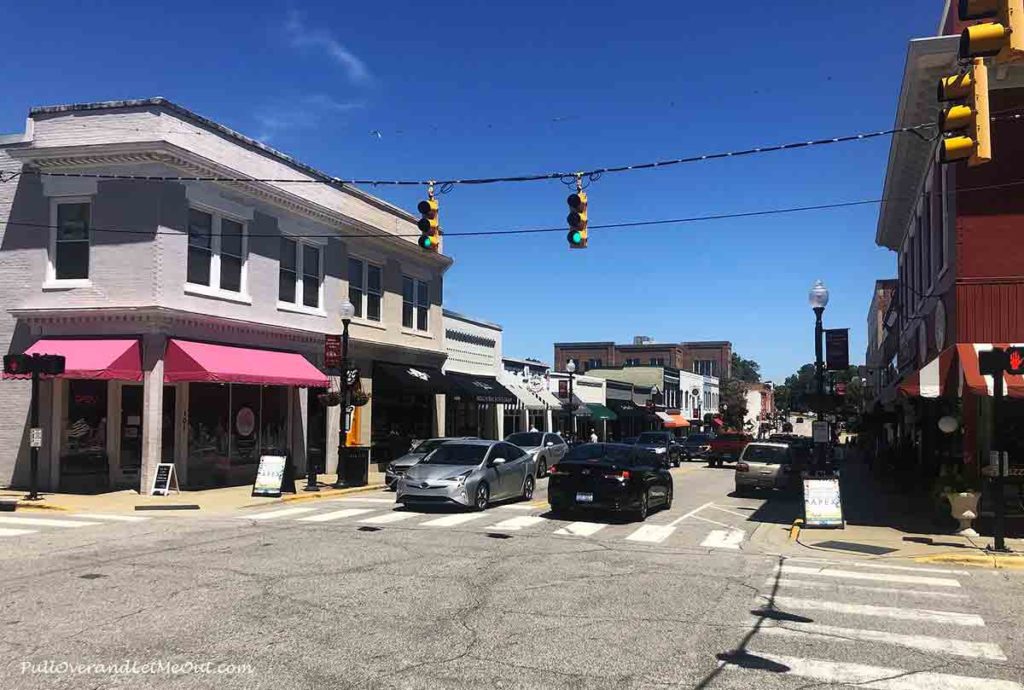 Disclosure:
Many of the links you see on this site and within our trip planning tool are affiliate links. If you click through and make a purchase, I'll get a small commission and it won't cost you any extra. On selected stories, for those hotel and car bookings made using our TravelingToGive™ tool we contribute 2.5% of gross hotel and car sales to Paws for Purple Hearts. So, thanks in advance for helping me keep bringing you the content you enjoy and, at the same time, giving back to those who so bravely serve our country! #everytripmatters
Apex, North Carolina's Historic Past
Apex has an intriguing backstory. The history of the small town is intertwined with the railroad line that ran through it beginning in the nineteenth century. The community is named "Apex" because it is located at the highest point of the 30-mile section of the Chatham Railroad.
In addition to the railroad, tobacco farms were an essential part of the community in the early 20th century. The first tobacco market in Wake County was established in Apex in 1905. 
This rich history is woven into the fabric of the community, which is widely regarded as one of the most intact turn-of-the-century railroad towns in the region. One look down Salem Street, the active main thoroughfare, and it's easy to get a glimpse into the past of this charming southern town and how Apex has managed to incorporate and maintain many elements in a nod to its significant history.
This incredible history enhances the experience and allure of spending a Saturday afternoon exploring here. (The Apex Historical Society invites history buffs to contact them to learn about walking tours of the community.)
Spending a Saturday in Apex
We began our visit by parking on Salem Street, across from the Apex Baptist Church. There is plenty of street parking as well as several public lots, making it simple to pick a starting point and discover downtown's main streets.
The sidewalks are wide and inviting for strolling, window shopping, and popping in and out of the numerous shops and businesses that line Salem Street. The sun was shining brightly, and the late summer air was cooler than usual for North Carolina, making it ideal for our trip to Apex.
Dining in Downtown Apex, NC
Apex's Salem Street has it all when it comes to dining. The variety of restaurants is excellent, depending on the cuisine you want, how hungry you are, and how formal or casual you want to be.
There are a number of steadfast favorites, including, to name a few, Anna's Pizzaria, Peak of the Vine, The Provincial, and Scratch Kitchen and Tap Room. Finding the ideal dessert is also made simple by the variety of sweet shops, bakeries, and coffee shops.
We arrived at lunchtime and began our visit with a short walk to our lunch destination, the Salem Street Pub. This family-friendly tavern serves traditional pub fare as well as a wide selection of imported and local craft beers on tap. They even have a selection of moonshine if you want to imbibe.
My husband and I ordered the daily special, smoked pulled pork, while my son had the All American Burger. The food was delicious, and the friendly staff and upbeat atmosphere of this cheerful dining establishment added to the experience.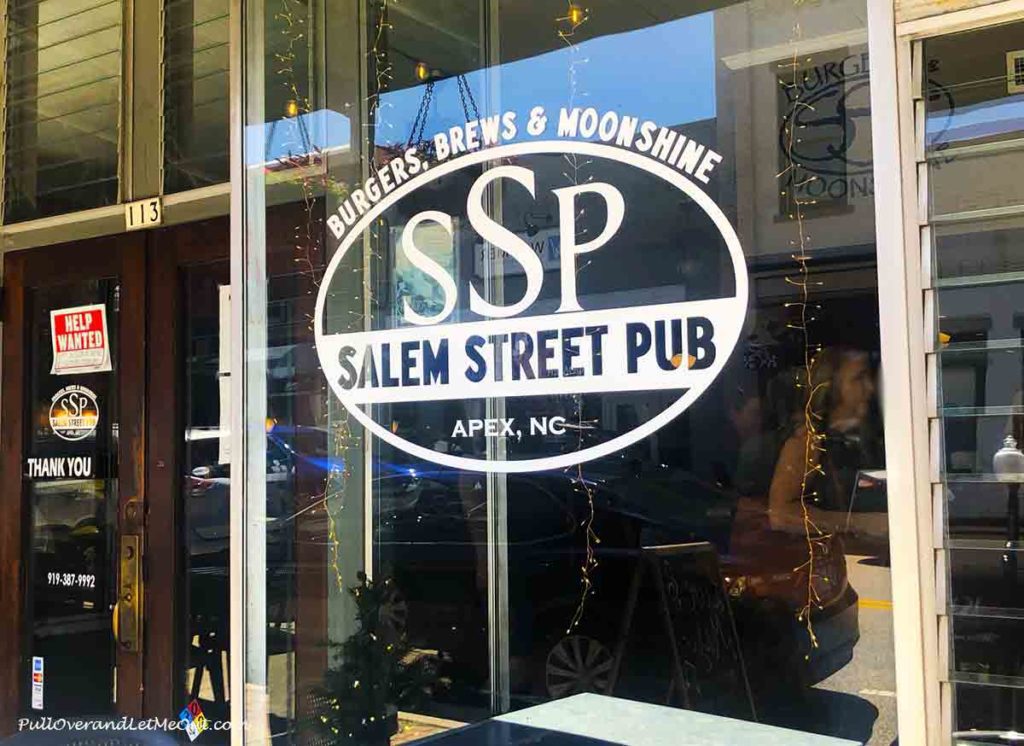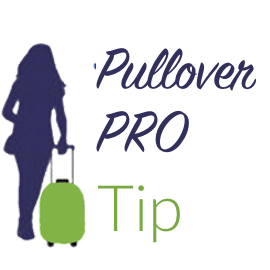 If you enjoy window shopping and picturesque small towns, Apex is the place. I suggest starting at the old train station at the corner of N. Salem and Center Streets, which now serves as the Apex Chamber of Commerce. It's there you'll find the old caboose and the historical museum.
From there, travel up Salem Street and enjoy viewing the variety of buildings in a range of architectural styles. Pop into the numerous boutiques, specialty shops, and antique shops along the way. It's easy to while away an afternoon while taking in the sights and sounds of Apex.
We particularly enjoyed perusing the antique shops to see what we could find. It's amazing how seeing old items can evoke memories from childhood and bygone eras.
A quick stop at Kilwin's was our final destination. The smell of delicious sweets and treats drew us into the old-fashioned candy shop. We bought a variety of homemade fudge to take home. I must say that the salted caramel fudge was delicious. Yum!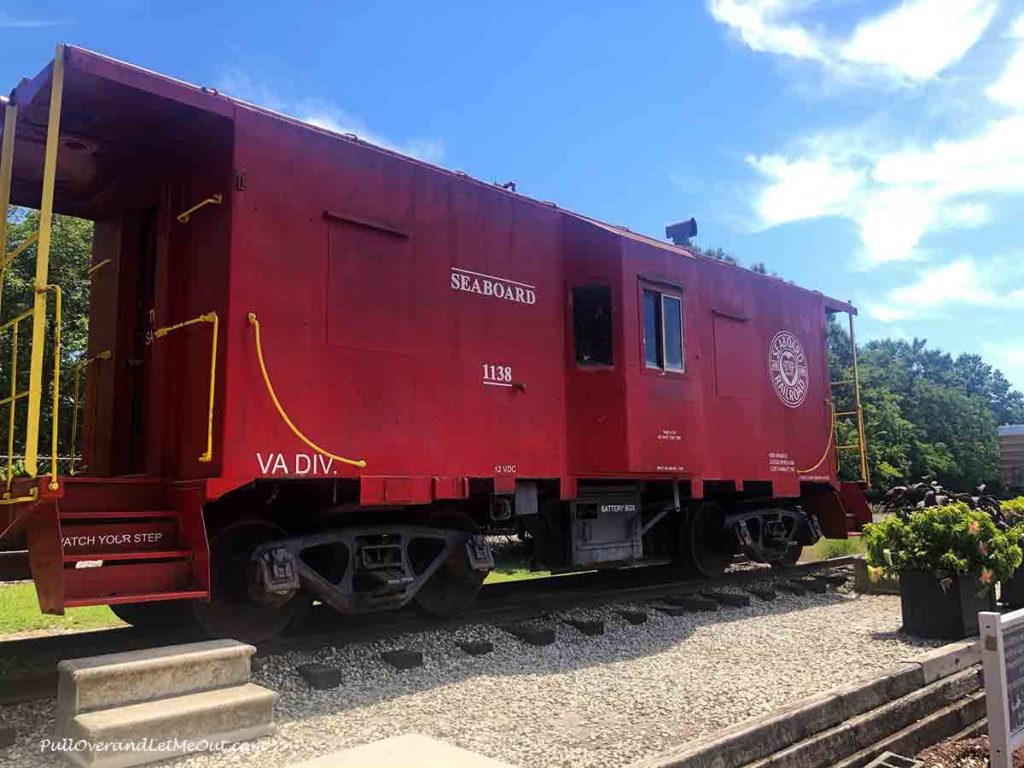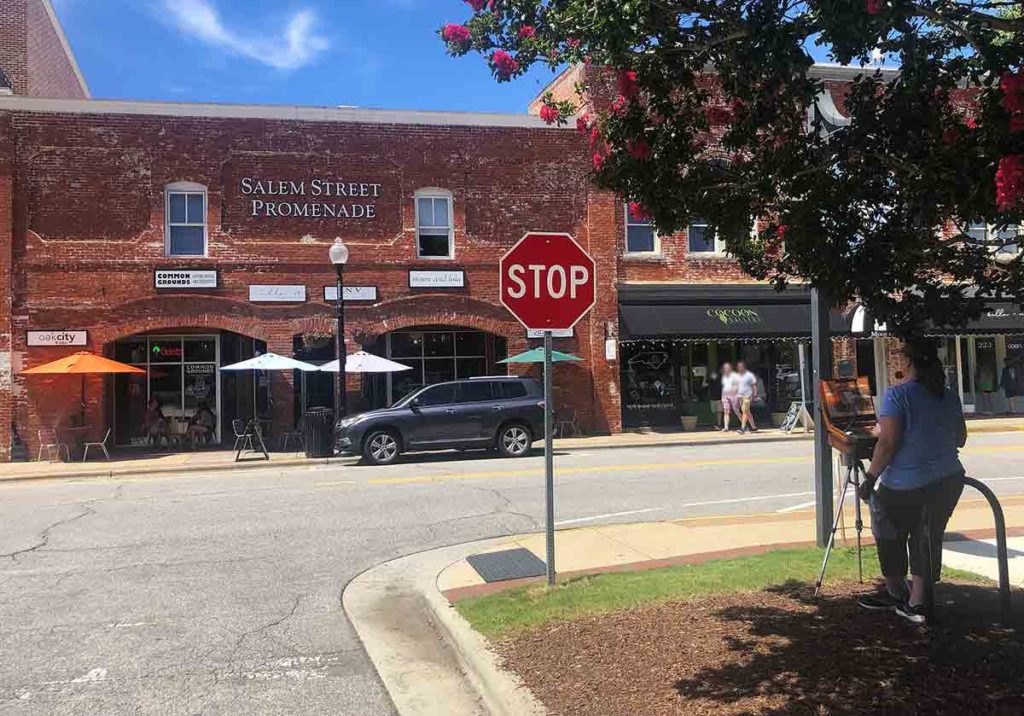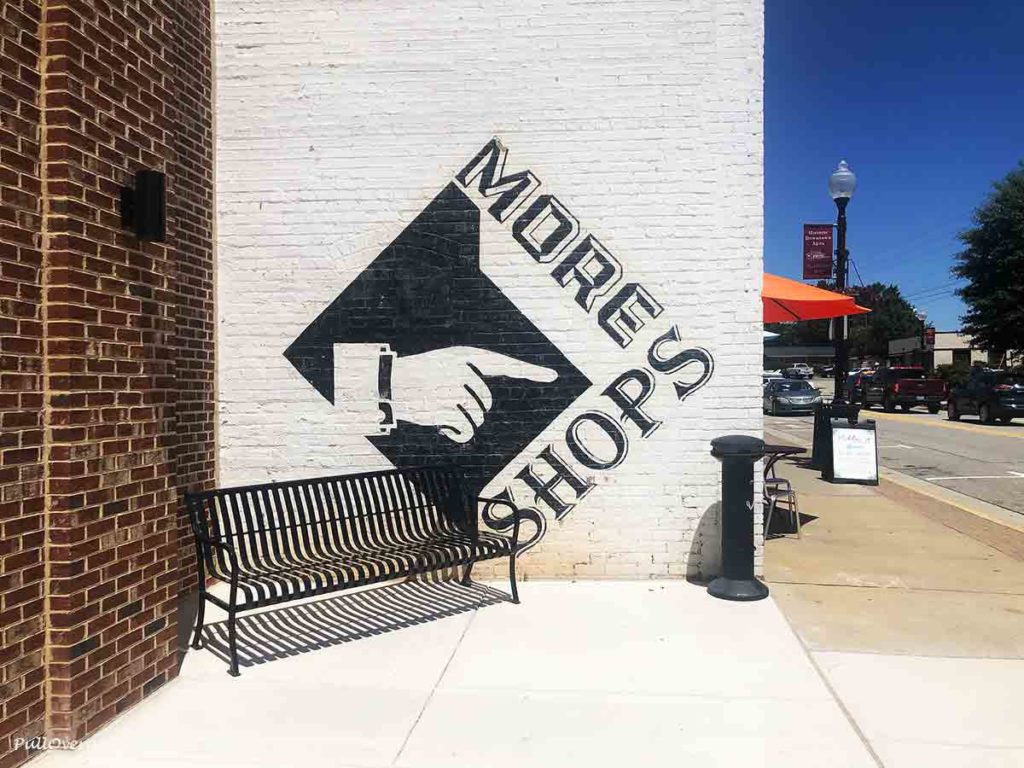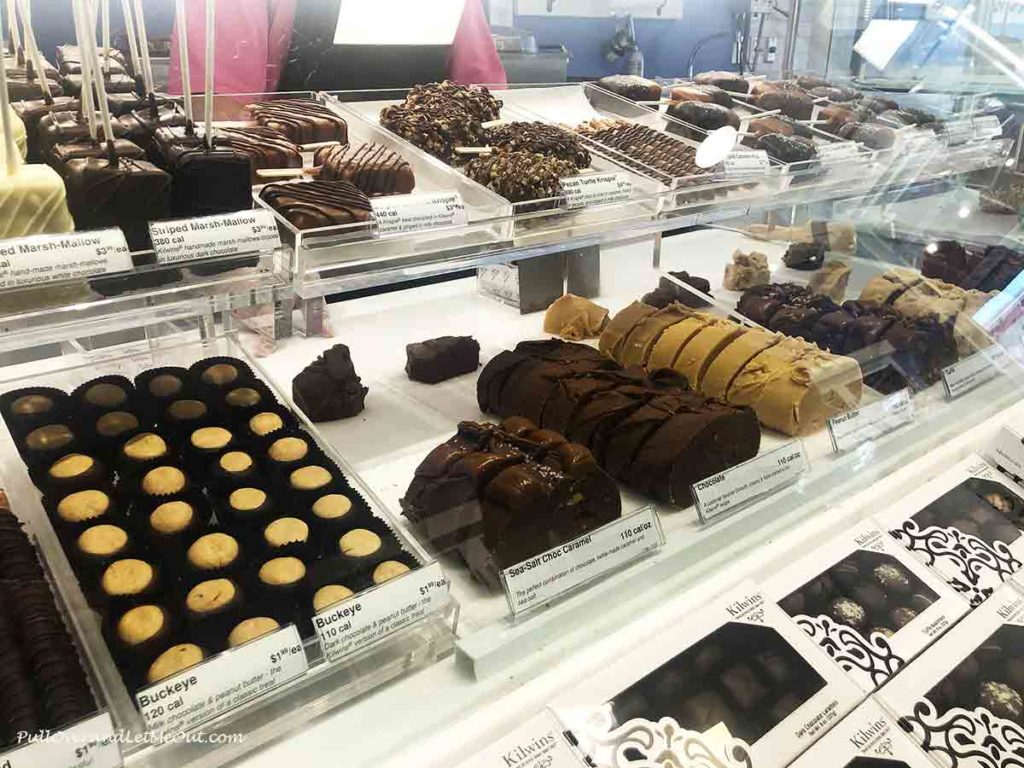 While strolling through the historic downtown area may appear to be a low-key way to spend a Saturday, it offers an interesting glimpse into the character of this charming town. Apex's allure is not limited to its historic district; the city has much more to offer visitors.
The historic downtown area has undergone a significant transformation in recent years, and it is all the better for it. Despite growing to be a sizable suburb of Raleigh and the greater Triangle area, Apex has managed to retain its small-town charm and appeal. Similarly, the town has been able to repurpose beautiful old historic buildings by transforming them into newer, modern renditions. One such location is the old town hall, which has been lovingly restored and renovated into the popular Halle Cultural Arts Center.
Despite the fact that the population has grown significantly, one only needs to stroll through the historic downtown district to see how this delightful little railroad town is retaining its heritage while offering a modern-day adaptation of a town known as the Peak of Good Living.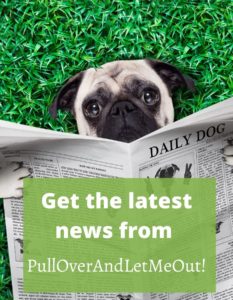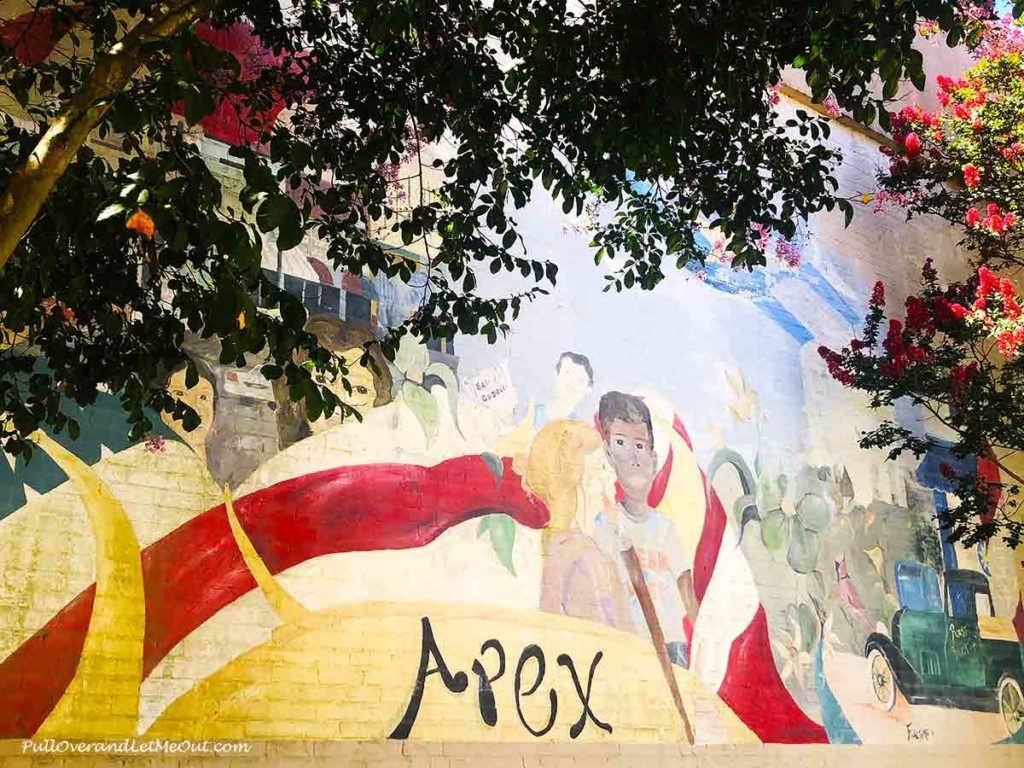 Hey, Pinners! Pin This For Later!
► Plan Your Trip to Apex, North Carolina Now!
Hey pinners, save this for pinning after your trip
After you get back from your trip, please use these images to post to social media or post your own photos.  Please tag us on your post #pulloverandletmeout
You can also use the social sharing links on the SmartTrip tool.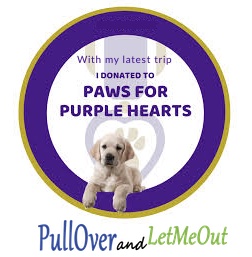 More travel stories you'll love reading!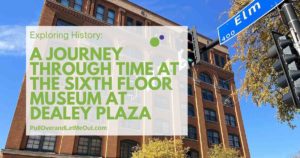 An outstanding museum dedicated to the solemn and historic event that occurred on November 22, 1963, is located within the former Texas School Book Depository building. Travel there with PullOverandLetMeOut to discover why the Sixth Floor Museum at Dealey Plaza is a must-see attraction when visiting Dallas.
Read More »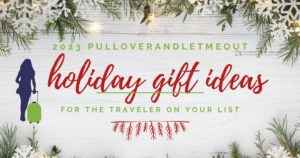 Travel with PullOverandLetMeOut to discover 2023's hottest holiday gift ideas for the traveler on your shopping list.
Read More »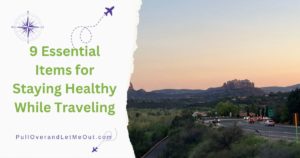 Make a healthy trip a priority. Travel with PullOverandLetMeOut to discover 9 essential items for staying healthy while traveling.
Read More »