Helen, Georgia is a re-creation Bavarian village nestled in the Blue Ridge Mountains of Northeast Georgia boasting a rich heritage linked to the Cherokee Indians and early settlers who came there in search of gold. It's also known as a recreation destination situated on the banks of the Chattahoochee River. Summer months find the village teeming with tourists meandering in and out of shops or tubing on the river. Autumn welcomes visitors from around the world to Oktoberfest. Music from oompah bands fills the air as guests enjoy the autumnal celebration associated with the turning colors and harvest. Be that as it may, Helen is arguably at its best as it becomes a magical winter wonderland welcoming the Christmas season. Here are five things you'll love about Helen, Georgia, during the holidays.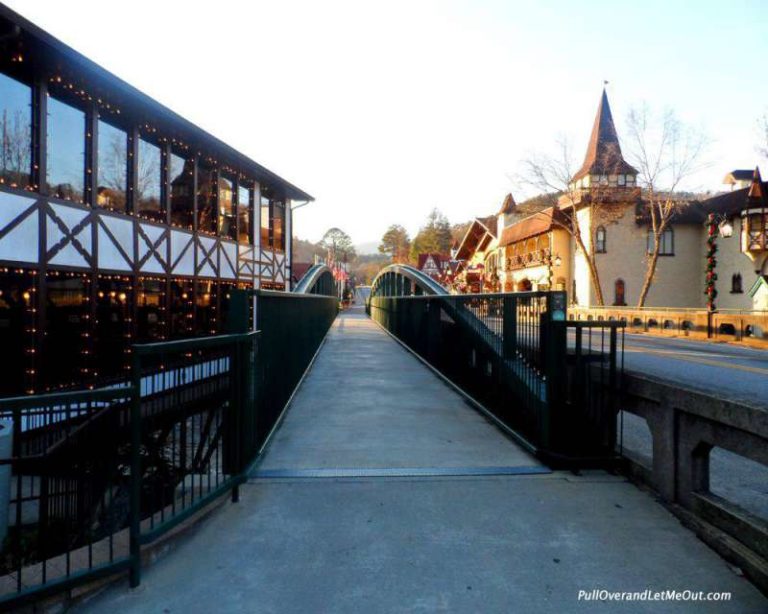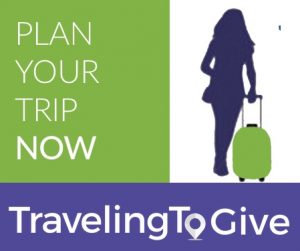 Disclosure:
Many of the links you see on this site and within our trip planning tool are affiliate links. If you click through and make a purchase, I'll get a small commission and it won't cost you any extra. On selected stories, for those hotel and car bookings made using our TravelingToGive™ tool we contribute 2.5% of gross hotel and car sales to Paws for Purple Hearts. So, thanks in advance for helping me keep bringing you the content you enjoy and, at the same time, giving back to those who so bravely serve our country! #everytripmatters
Five Fun Things To Do In Helen, Georgia During the Holidays
Holiday entertainment is featured from Thanksgiving through December. The village is alight with holiday decorations. Although the streets aren't as busy as Oktoberfest, the shops are open and welcoming visitors.
With each holiday season comes an atmosphere of excitement filled with festivity. Check the event calendar to learn when Santa comes to town or to get information about Winter Wolf Encounters. Helen offers an array of events and activities at this most special time of year.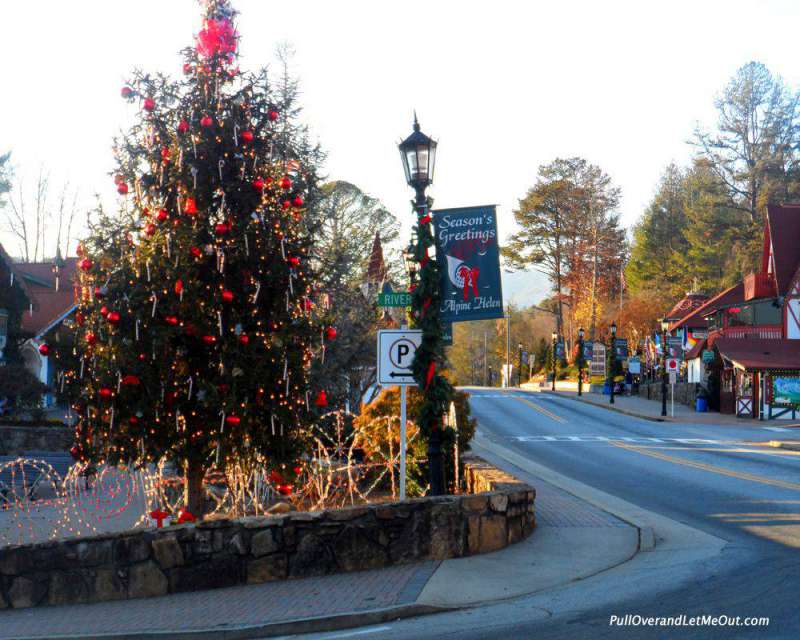 There are several world-class restaurants in Helen. This is the perfect time of year to enjoy an authentic German meal. Bodensee on Munich Street is an example of delicious Bavarian fare in a relaxing setting. We enjoyed an outstanding German meal replete with delicious pork schnitzel, tangy made-from-scratch sauerkraut, potatoes, and for dessert – a sublime strudel. It was a delightfully festive setting and meal to remember.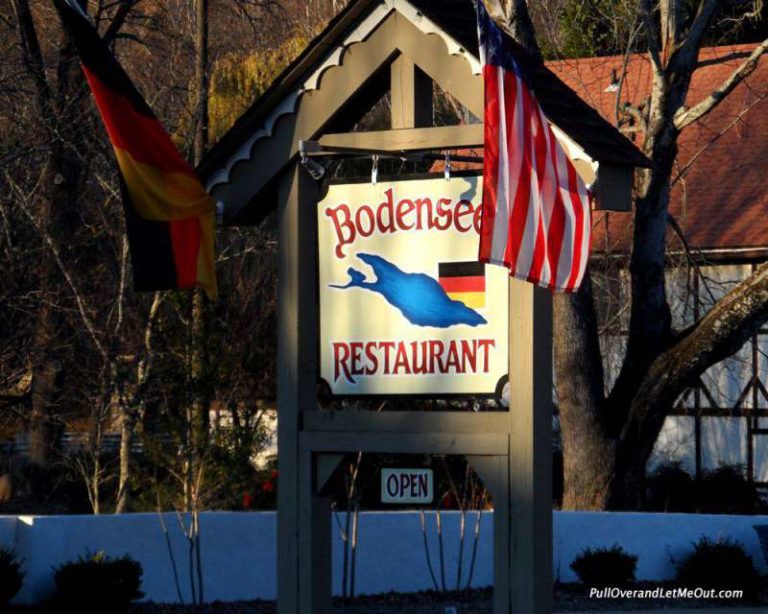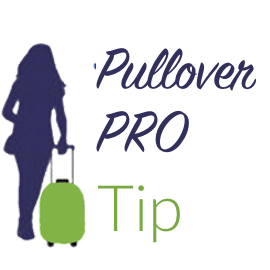 Including the family pet on your visit to Helen, Georgia, during the holidays? Helen provides a list of pet-friendly restaurants to choose from.  Click here.
The clip-clop, clip-clop of horses can be heard throughout the village. Carriage rides are one of Helen's big draws, especially during the holidays.  Alpine Carriage Company is one of several offering carriage rides through the beautiful Alpine Village, 7-days a week.
A 20-minute ride is $7 for adults, $5 for children with a $20 minimum. Learn the history and hot spots of Helen as you sit back and enjoy the ride. In addition to being fun and informative, a carriage ride through the Bavarian village is a wonderful holiday treat for the family or a romantic activity on a getaway weekend.
Alpine Carriage Company
2345 Tower Rd.
Helen GA 30545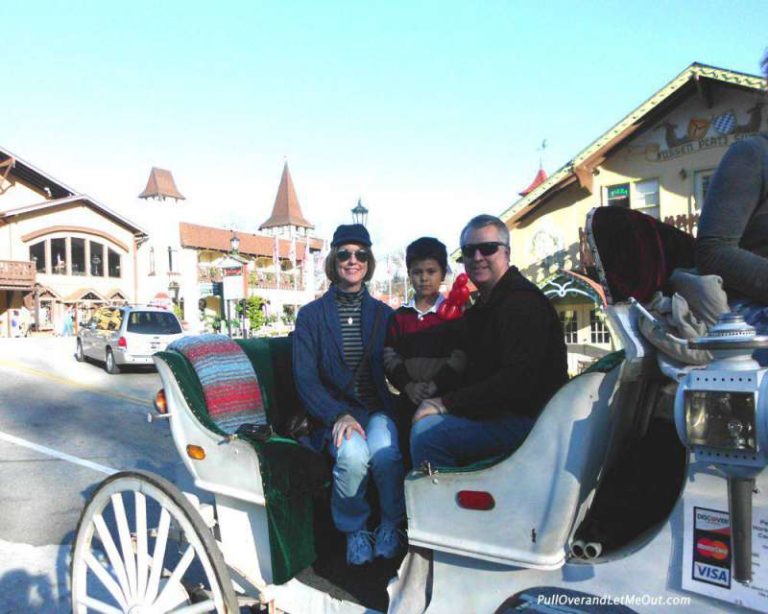 Habersham Winery sits on the Southern edge of town and serves up award-winning varietal wines made from grapes grown in Georgia.
The winery, located in Nacoochee Village, is one of Georgia's oldest and largest, having opened in 1983. The winery is open daily for complimentary tastings and self-guided tours. In addition to their acclaimed wines, Habersham features a gift shop with specialty wine gifts and gourmet food. Stop in to learn the best recipes for Glühwein (mulling wine).
We had a terrific time sampling the wines and shopping in the gift shop. I even found a Christmas ornament to commemorate our visit and to add to my tree!
Habersham Winery
7025 South Main Street
Helen, GA 30545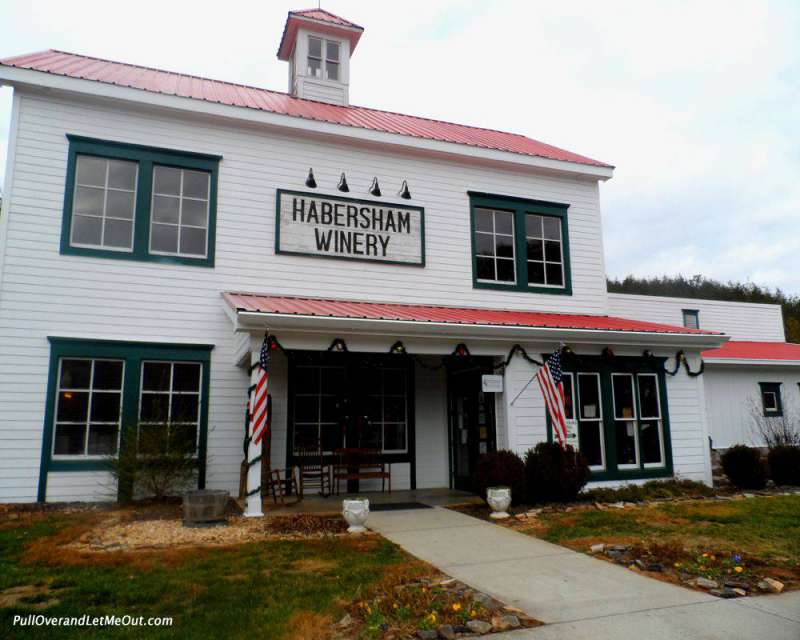 Alpine Helen is even more spectacular after dark. In addition to the restaurants and taverns, the town itself is decorated for the season. When the sun sets, Helen, Georgia sparkles during the holidays.
Visitors revel in the jubilant atmosphere and scenery. Children of all ages are enthralled at the sights and sounds of the Bavarian village dressed up for the holidays. Stroll the streets, take a carriage ride, or drive your own car to take in the Christmas lights. It's a favorite activity in Helen, Georgia during the holidays.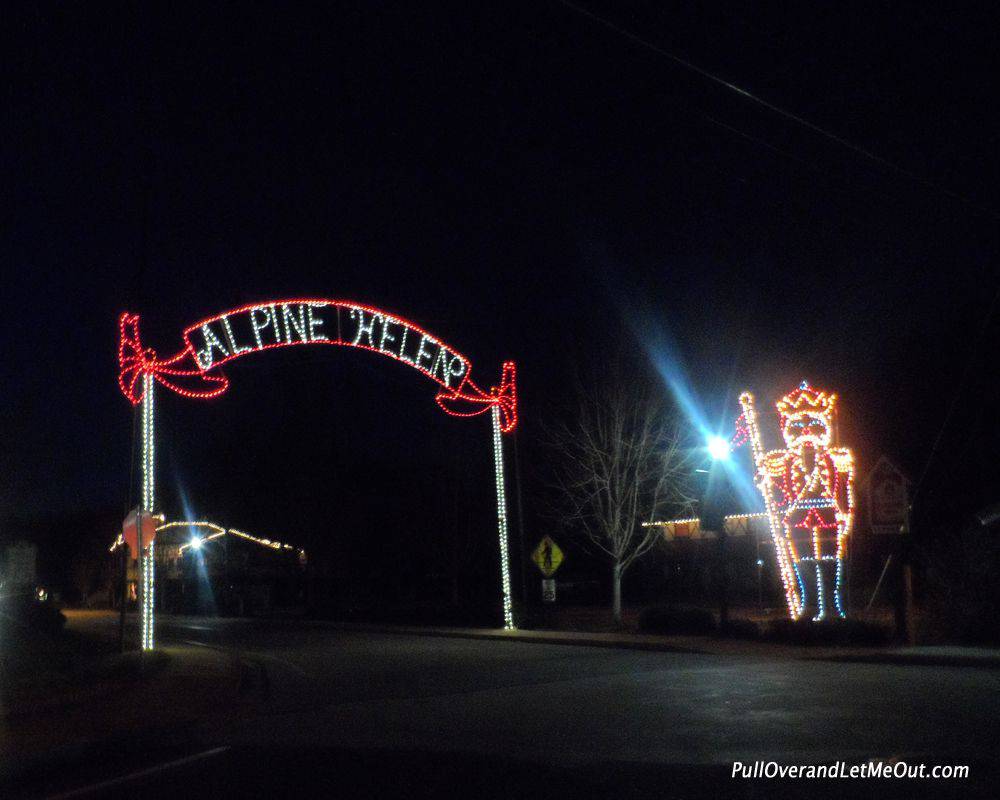 ► Plan Your Trip To Helen, Georgia, Now!
How does TravelingToGive™ work?
It makes it simple to plan your trip and to give back with each trip. We've pre-filled the destination from the article and if there are multiple places mentioned in the article, we've put the one that is best used as your base to see all of the places mentioned.
Just select I'M STAYING and enter the travel dates and hit SEARCH. It automatically uses the first place in the article. For a multi-day trip, if you stay near that location, you should be able to use it as your base. If available, you'll also see B&Bs, condos, apartments and private homes in the results.
Can I change the destination? Yes, it is super simple. Just click on the pencil and enter the name of any place mentioned in the story. Or you can enter any address or even the name of a company if you are mixing business and pleasure.
Just click I'M DRIVING and you can see how long it will take, get driving directions and even rent a car if you need one.
Yes, we guarantee the best published rates on hotels. No more spending hours looking for the best price. Click on the link for BEST RATE 110% GUARANTEE for details.
Can I earn frequent traveler points?
On hotel bookings, this is up to the hotel chain. Once you make your booking and have received your confirmation, call your hotel loyalty customer service number and give them the hotel confirmation number (this is different from the Trip ID).  Ask them to enter your number in the record. Or you can ask at the hotel when you check in.
On car rental or air bookings, the system will prompt you for your number and it will be in your booking with the travel provider.
I have a charity that I would like to benefit with my travel. Can I do that?
Yes, we realize that while the charity we have selected may not resonate with everyone.

If you want to sign up for your own tool, either as an individual, a company or a non-profit, click on the link below to register for your own tool. It is free and it only takes minutes.
Hey pinners, save this for pinning after your trip
After you get back from your trip, please use these images to post to social media or post your own photos.  Please tag us on your post #pulloverandletmeout
You can also use the social sharing links on the SmartTrip tool.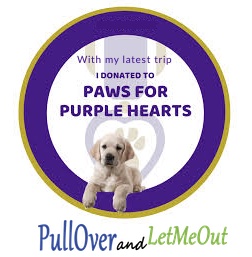 More Stories You'll Love!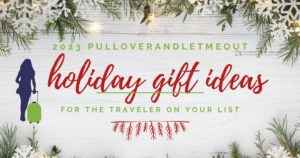 Travel with PullOverandLetMeOut to discover 2023's hottest holiday gift ideas for the traveler on your shopping list.
Read More »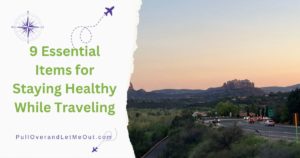 Make a healthy trip a priority. Travel with PullOverandLetMeOut to discover 9 essential items for staying healthy while traveling.
Read More »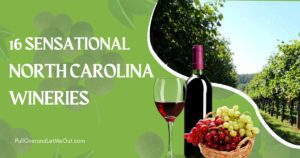 The wine world is taking notice of North Carolina wine. Join PullOverandLetMeOut as we explore 16 incredible wineries in the Tar Heel State that you won't want to miss.
Read More »
Shop for the hottest travel gear!