2012 was a pretty exciting year. I'd been a local travel writer for a while, but finally decided to branch out and write for myself.
This opened an entirely new world of adventure and gives me new perspective when I travel.
As I stated on my "about" page, "I may not make it to see the Leaning Tower of Pisa this year, but I'll still travel."
With a renewed sense of wonder I look at each travel stop as a learning experience. I seek out lesser-known sites because this gives me an incredible sense of gaining knowledge I wouldn't have if I'd stayed on the beaten path.
I enjoyed my adventures immensely and as I look back on the year a few stand out and are worth noting.  Here are five of my favorite travel discoveries of 2012.
Falling Waters Resort in Bryson City, North Carolina
I took my first glamping trip this year at Falling Waters Resort.  Glamping is glamorous camping.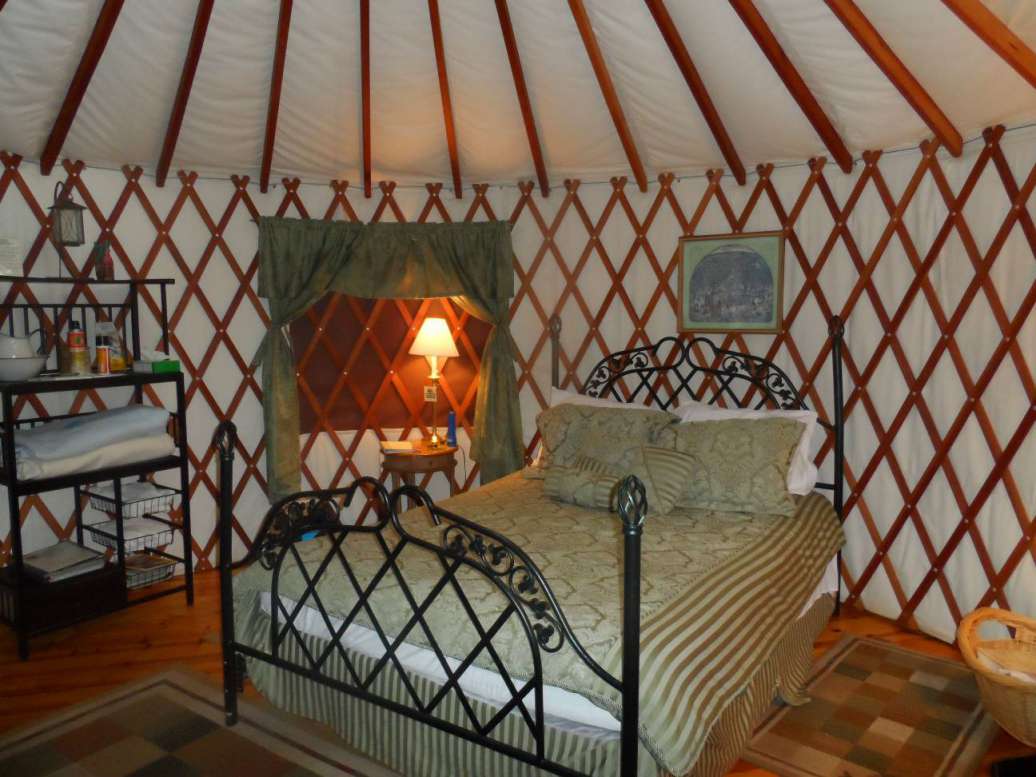 Sleeping in the 16 ft. yurt has made regular tent camping impossible for me in the future. From now on I know there's a better way to camp in style. I don't want to go back to the old way.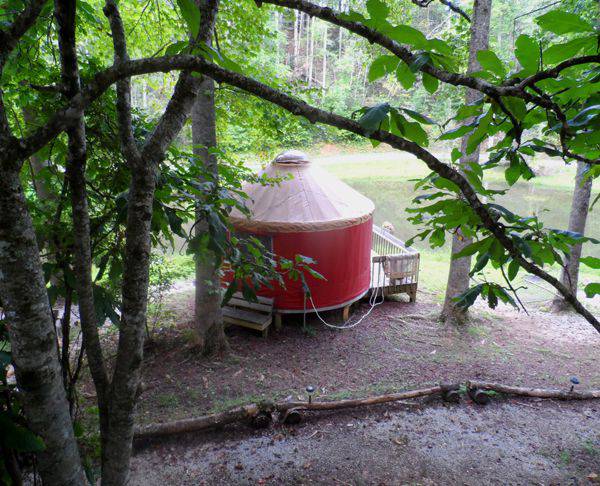 Falling Waters is situated at the base of the Great Smoky Mountains near the Nantahala River. Campers can choose from a variety of activities including a zip-line, rafting, hiking, fishing, tubing, biking, water falls, horse back riding and more. It's an adventure paradise.
I've added this one to my "must visit again" list!
Mount Vernon in Alexandria, Virginia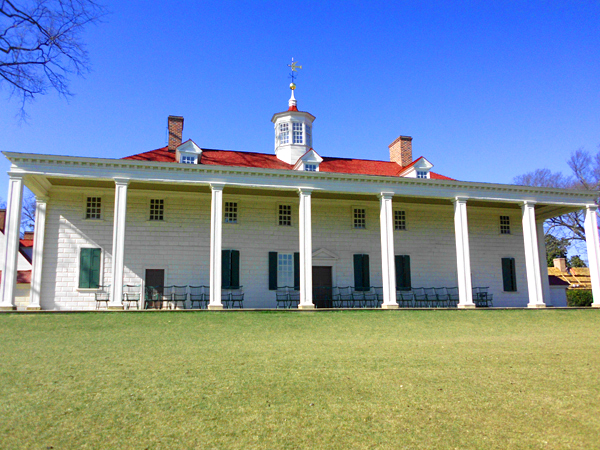 I'd been to George Washington's Mount Vernon as a child so it was a pleasant surprise to return as an adult with my seven year old son and discover how "kid-friendly" the majestic estate on the Potomac has become.
"Hands-on-History" is more than a catch phrase, it's a kids' delight at Mount Vernon.
George Washington's historic home on the Potomac comes alive for youngsters engaging them in activity the moment they arrive. If a visit to the nation's capital is on your agenda a stop at the home of George Washington is worth the price of admission for families.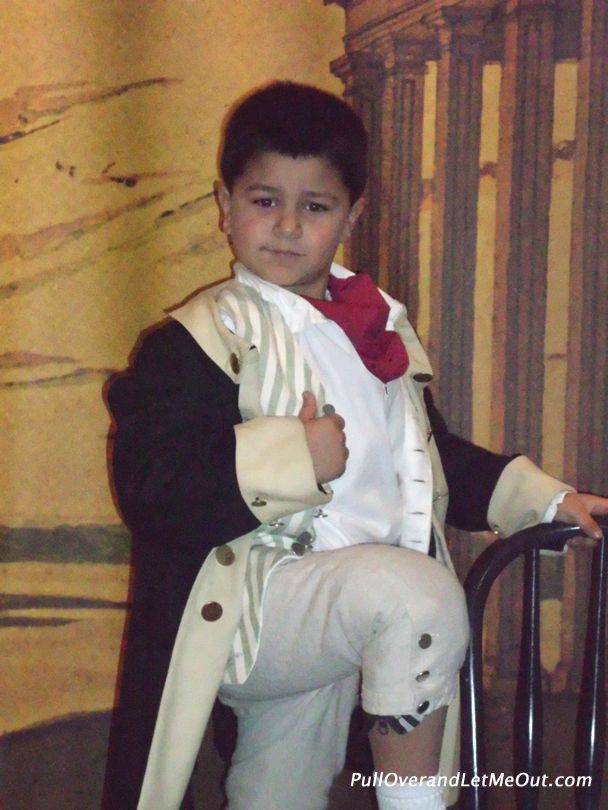 Gone is the stuffy old style of visiting our first President's home. Children visiting today's Mount Vernon enjoy a history lesson filled with play, dress up and adventure.
Battleship North Carolina in Wilmington, NC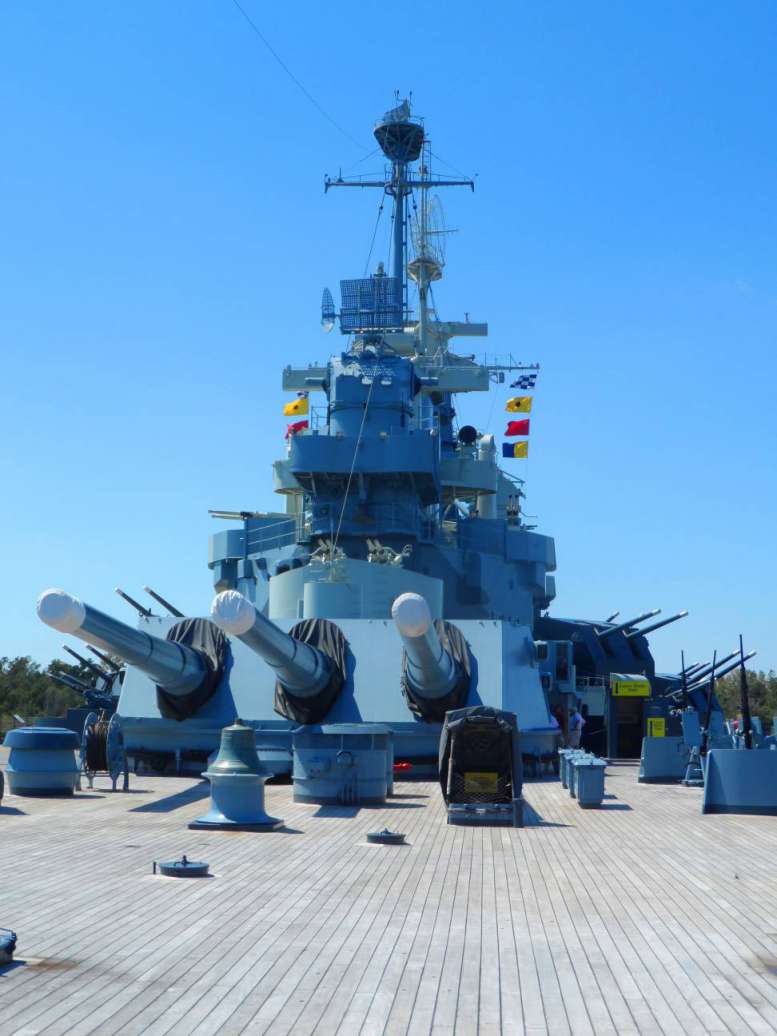 In 1960 Battleship North Carolina was scheduled to be scrapped by the US Navy when citizens of North Carolina joined together in a campaign to bring the ship home and preserve her as a memorial and tourist attraction.
In October 1961 the ship opened to the public and today the USS North Carolina is a favorite tourist destination moored on the Cape Fear River in historic Wilmington.
We had so much fun touring the ship that we're making plans to return next fall when it comes alive after dark as Ghost Ship.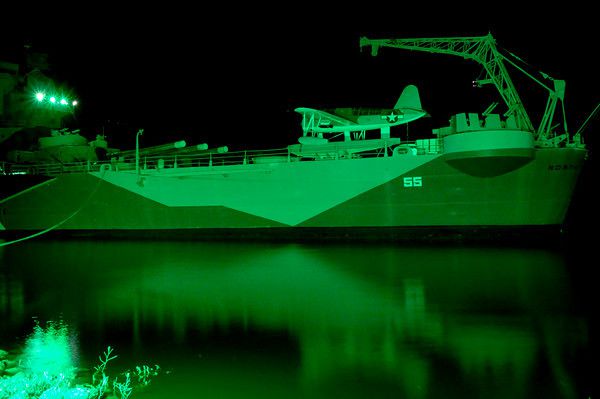 Plantation River Tours in Murrells Inlet, SC
This fair-skinned girl loves going to the beach, but I can't take a full week of lounging in the sun so I always look for other activities.
Plantation River Tours in Murrells Inlet, South Carolina provided a fun, fact-filled afternoon. The two and a half hour tour narrated by a local historian travels past multiple plantations, trunk gates, slave cabins, moss-laden oak and cypress trees, alligators, eagles and osprey.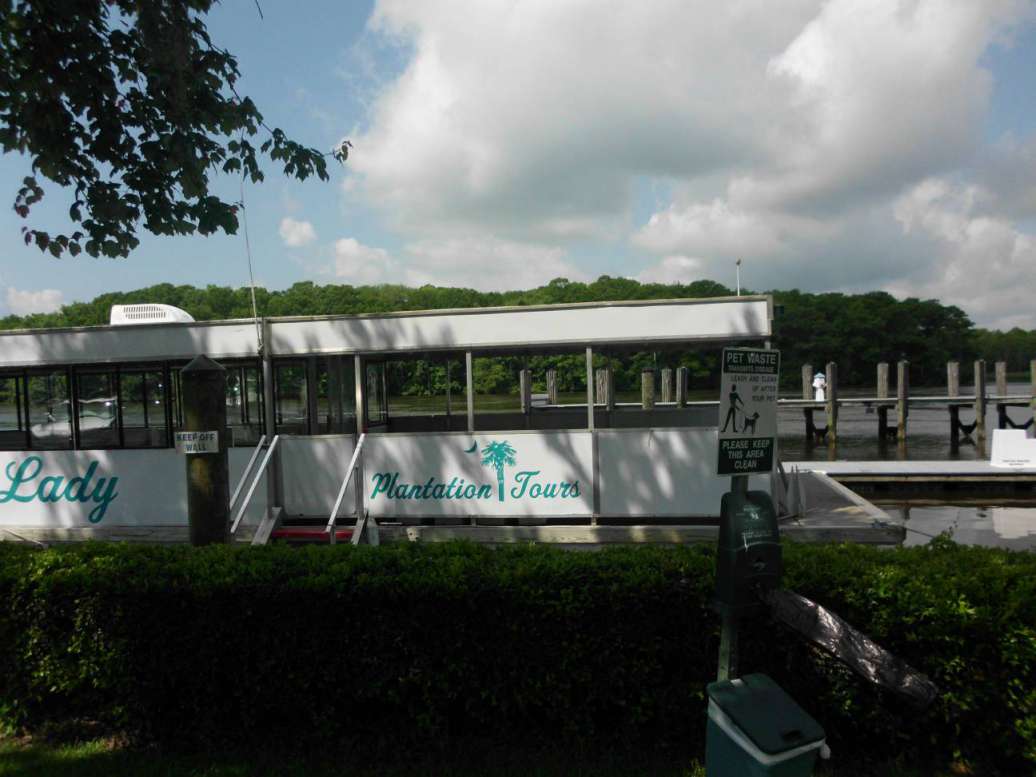 The guide gives a compelling narrative of how the plantations were strategically located for the cultivation of rice. She enthralls with tales of early settlers, the rich Gullah history and how the low-country became a prosperous, thriving, rice-growing area that went bust after the Civil War.
If you're visiting Myrtle Beach and searching for an alternative to a day on the beach, this is a wonderful way to spend an afternoon.
Ave Maria Grotto in Cullman, AL
This was a truly serendipitous discovery.
While driving across Alabama we stopped in the town of Cullman to spend the night.
When ever I arrive in a new town I gather as many brochures as possible to see what I might find. This is how I learned of the amazing Grotto located at St. Bernard's Abbey.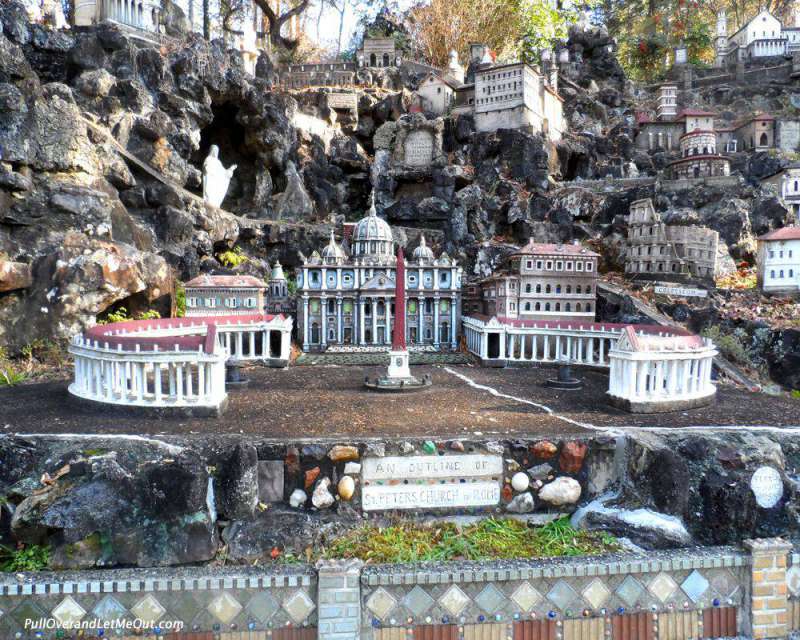 Created by Brother Joseph Zoettl, a Benedictine Monk, the 4-acre beautifully landscaped park displays 125 miniature reproductions of some of the most famous buildings and shrines in the world.
Brother Joseph has a captivating story and even more fascinating is how he created these awe-inspiring sculptures using stone, concrete and various other materials he found.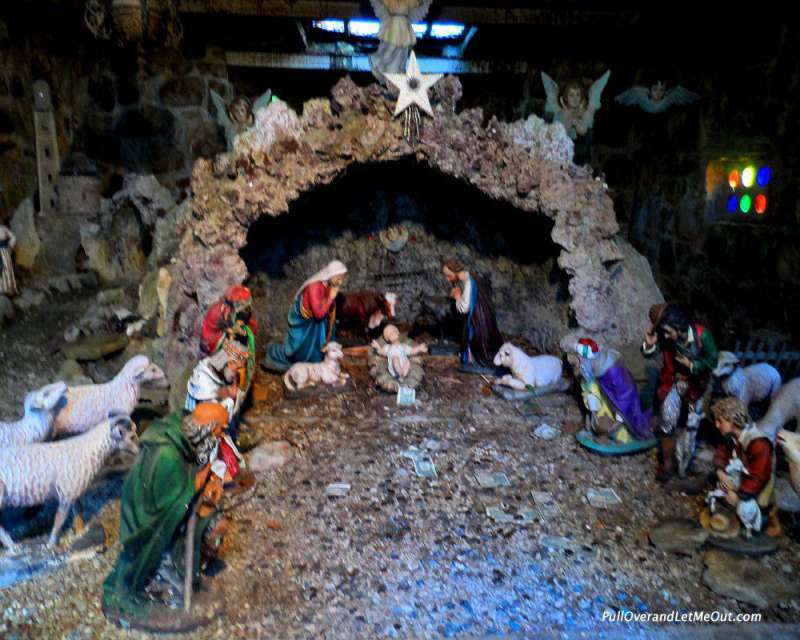 Strolling along the path I kept snapping pictures of his work. Each piece encapsulated not just the beauty of the structure but the artists patience and love for his work.
Adding to the beauty of his masterpieces is the serene setting. One can't help feeling at peace and even a bit prayerful in such surroundings.
Ironically, one of the famous structures Brother Joseph recreated is the Leaning Tower of Pisa.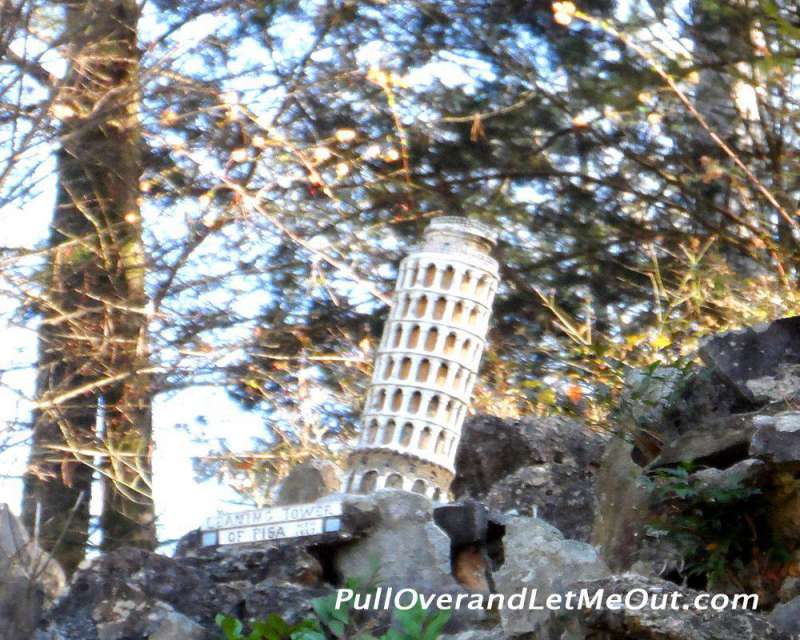 I call this providence. I didn't think I'd see the Leaning Tower of Pisa this year, but I did after all. God has a sense of humor!
I'm looking forward to many journeys in 2013 and sharing them with you.
Happy New Year and as always, Happy Travels!
Anna Marie
If you like this please share it with your friends.
[socialshare style="hc" title="Share This Page" facebook="yes" twitter="yes" googleplus="yes" color="FAFAFA" bcolor="DDDDDD"]