"Wasn't she purdy?"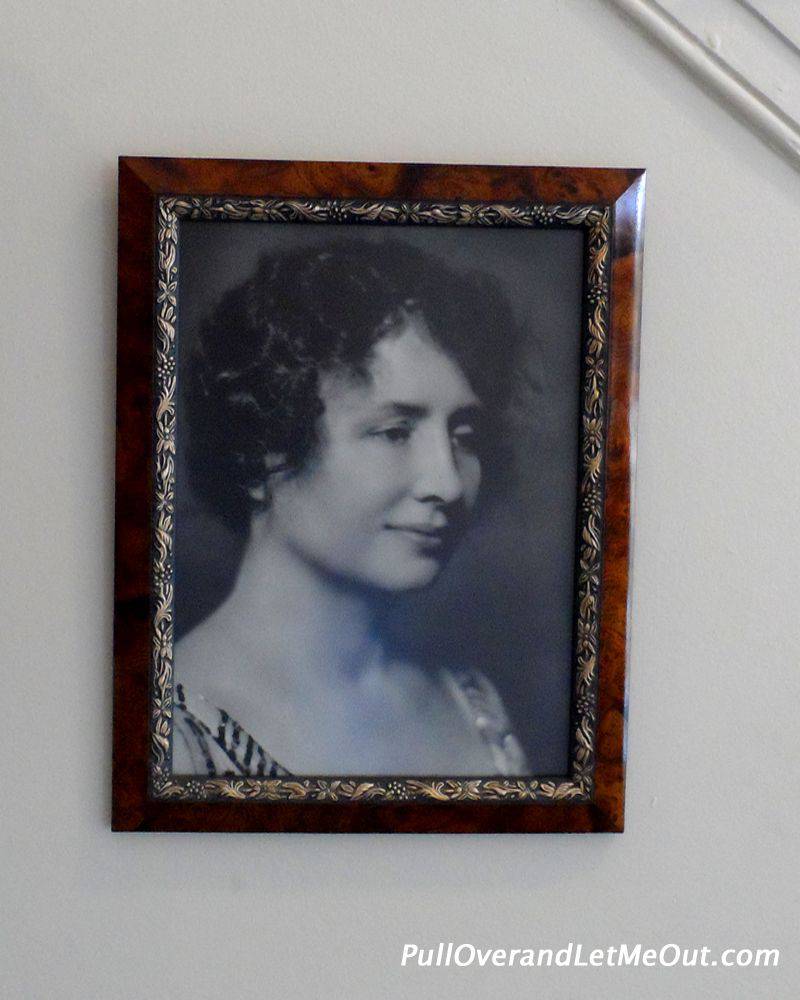 Okay, maybe she said "pretty" but the docent's Alabama drawl and obvious affection for Helen Keller was unmistakable. As I studied the portrait of the home's famous resident I was captivated by the story of the woman lovingly called America's First lady of Courage.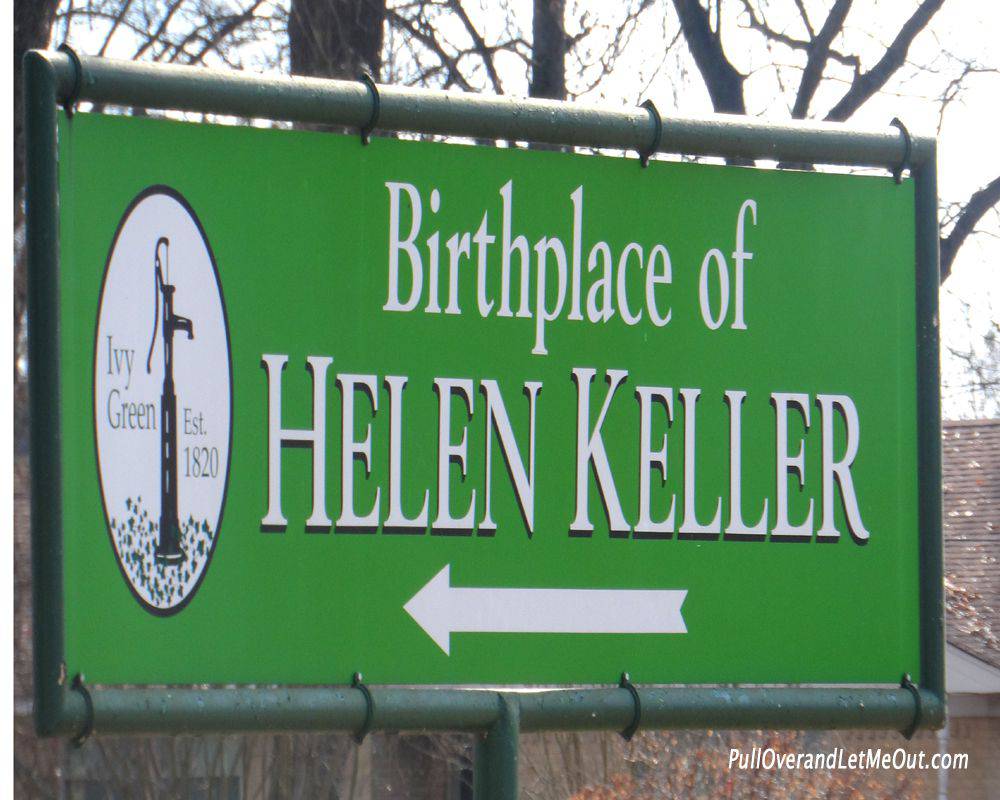 Ivy Green in Tuscumbia, Alabama
Ivy Green in Tuscumbia, Alabama is the family home of Helen Keller. A land sale in the early 1800's brought the Keller family to the small Southern town and in 1820 Helen's grandfather built the modest home.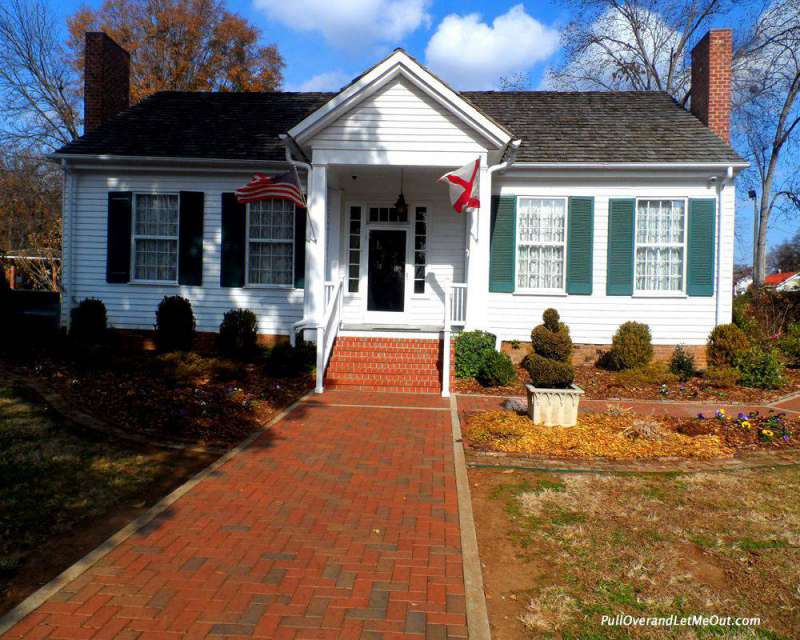 It's here Helen was born a healthy child in June of 1880. A tragic illness at the young age of 19 months left her deaf and blind.
My guide sorrowfully conveyed details of a high fever causing the beautiful child's loss of hearing and sight.
"They didn't have medicine for a fever back then. All they could do was put poor Helen in cool water."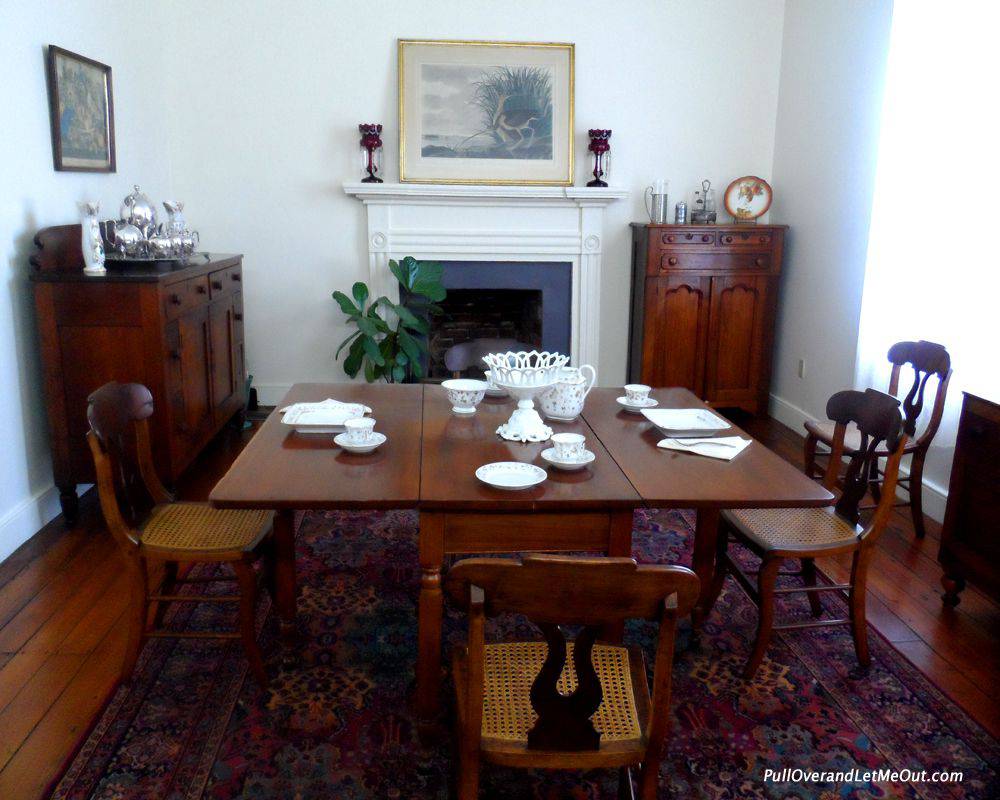 As I made my way through the main home I was regaled with stories of Anne Sullivan and how she came to Ivy Green to teach young Helen.
Sullivan noticed upon her arrival the family unwittingly hindering Helen's progress. She felt she could better help Helen if she were away from them for a while.  It took an elaborate trick  to make Helen think she and her teacher had gone far from Tuscumbia.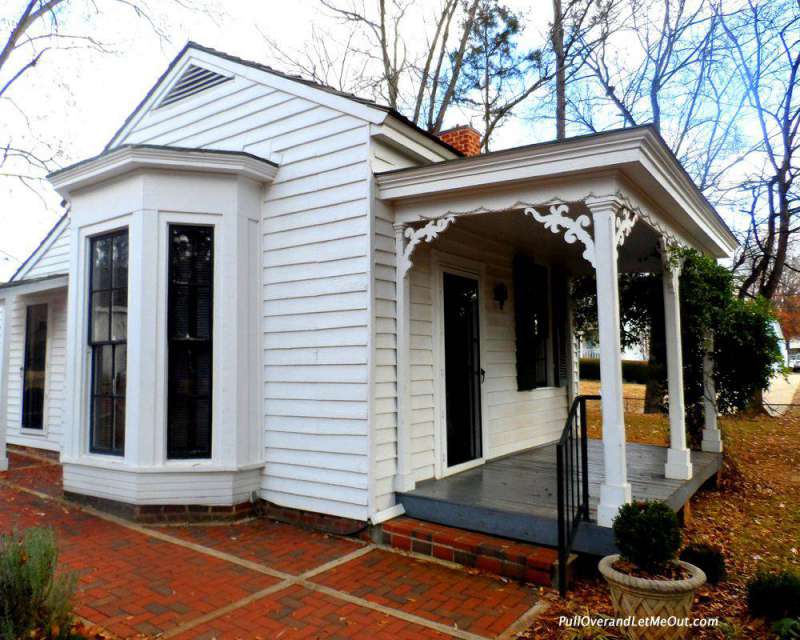 The cottage at Ivy Green
Sullivan and Helen were taken on a carriage ride lasting several hours. Helen believed she had gone far away, but their true destination was the cottage next to the main home.  It was in and around the cottage Sullivan went about teaching her young student.
Helen didn't suspected a thing until a couple of weeks later when one of the family dogs wandered over to the cottage.  It was then  Helen discovered she had been at home all along.
Visiting Ivy Green was noteworthy. One of the first books I remember reading as a little girl was about Helen Keller. I'd seen "The Miracle Worker" on TV. However, there was something significant and moving about reaching out and touching the well pump where Anne Sullivan broke through the world of silence and darkness Helen was living in to spell out a simple word. W-A-T-E-R.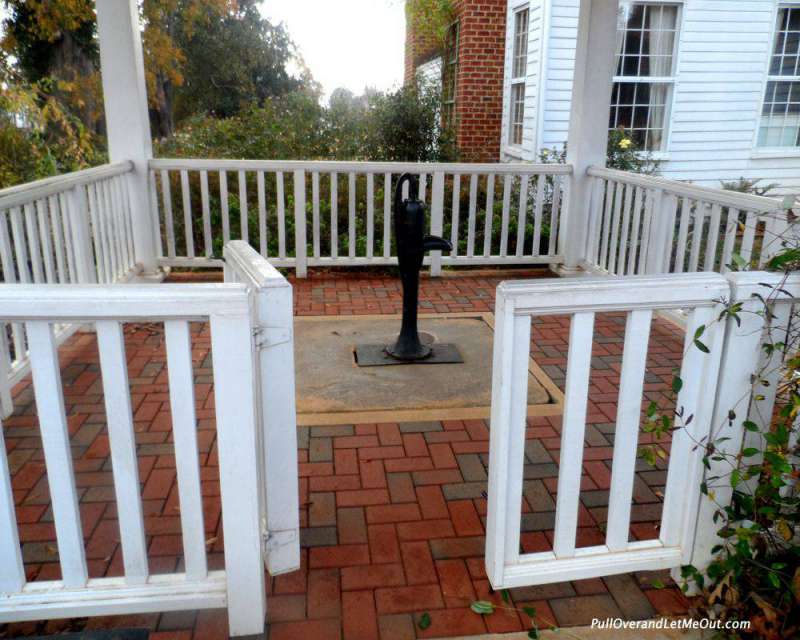 The home attracts visitors from around the world and is a veritable shrine filled with important artifacts and images of Helen's life.
Standing in her home and seeing the tools and devices this amazing woman used in order to become the first deaf woman in America to graduate college, one can't help feeling uplifted and awed by her accomplishments.
It's also a powerful emotion being cognizant of the millions of lives improved by this brilliant woman and her faithful friend and teacher.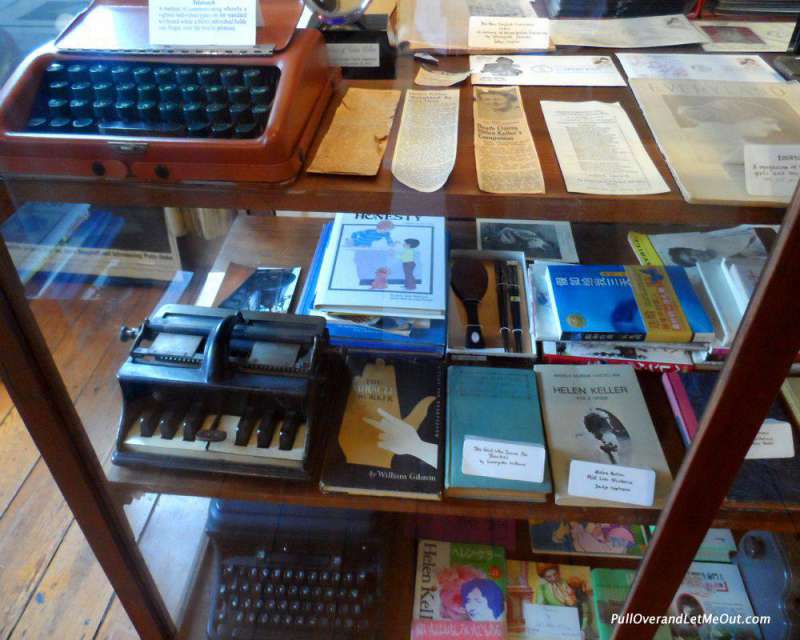 Ivy Green is one of those travel stops that isn't solely about going to see. This is a place that draws you in and enthralls. The guides love their subject matter and sharing Helen's story and her home.  They  leave their guests touched by a visit memorable long after the journey ends .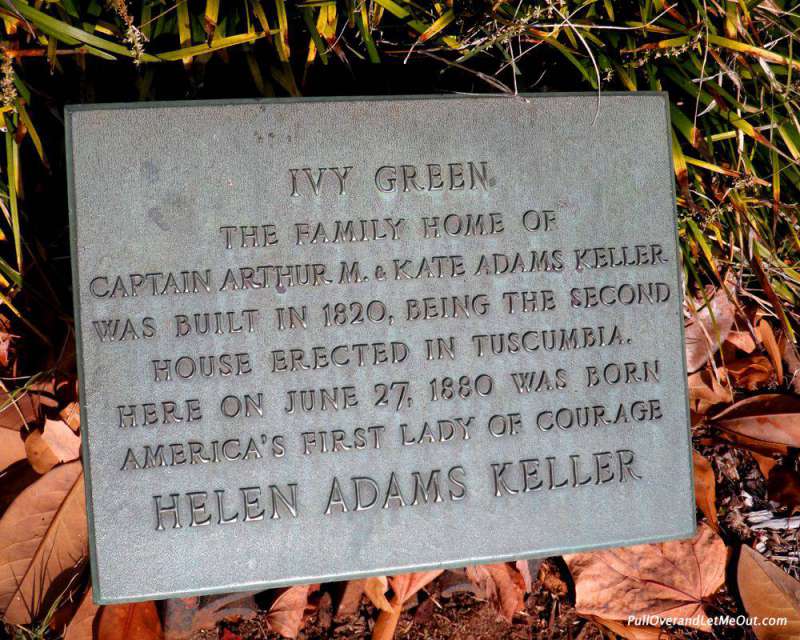 If you like this please share it with your friends.  And as always, Happy Travels!