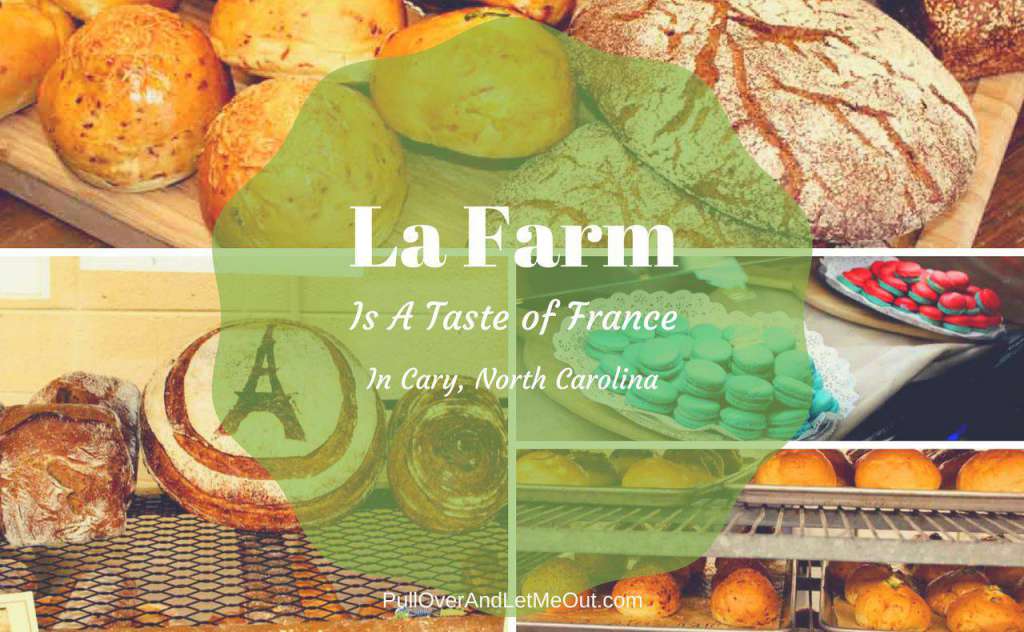 This event was sponsored by La Farm Bakery in collaboration with NC Blogger Network; all opinions are honest and my own.
Une Boulangerie!
Boulangerie
is the French word for
bakery. 
However, La Farm is more than just a bakery. Owner Lionel Vatinet and his wife and partner Missy have created a modern day bakery utilizing time-honored baking traditions reminiscent of iconic bakeries found throughout France. Since 1999, La Farm has been serving artisan breads and treats at their location in Preston Corners and has now expanded to its new location in downtown
Cary, North Carolina
where they proudly carry on the tradition,
"For the Love of Bread."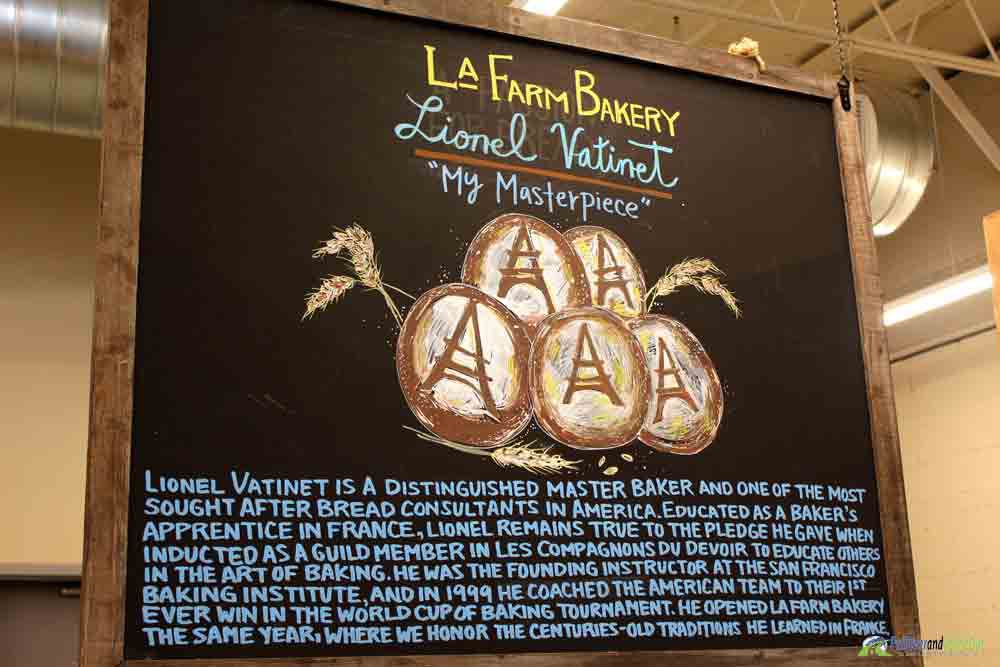 The Back-Story of La Farm
Lionel Vatinet's resume is extensive and impressive. A Master Baker, James Beard semi-finalist, a member of the prestigious artisans' guild, Les Compagnons du Devoir; these are just a few of the extraordinary accolades and accomplishments Monsieur Vatinet brings to the table. His enthusiasm and knowledge for the art of bread-making combined with his skill has propelled him to the top of his field. Since opening La Farm 18 years ago, he's gained a loyal and expanding following by providing hand-crafted bread and pastries in a wide array of styles, shapes and forms made with locally sourced ingredients and locally milled flours using tried and true techniques.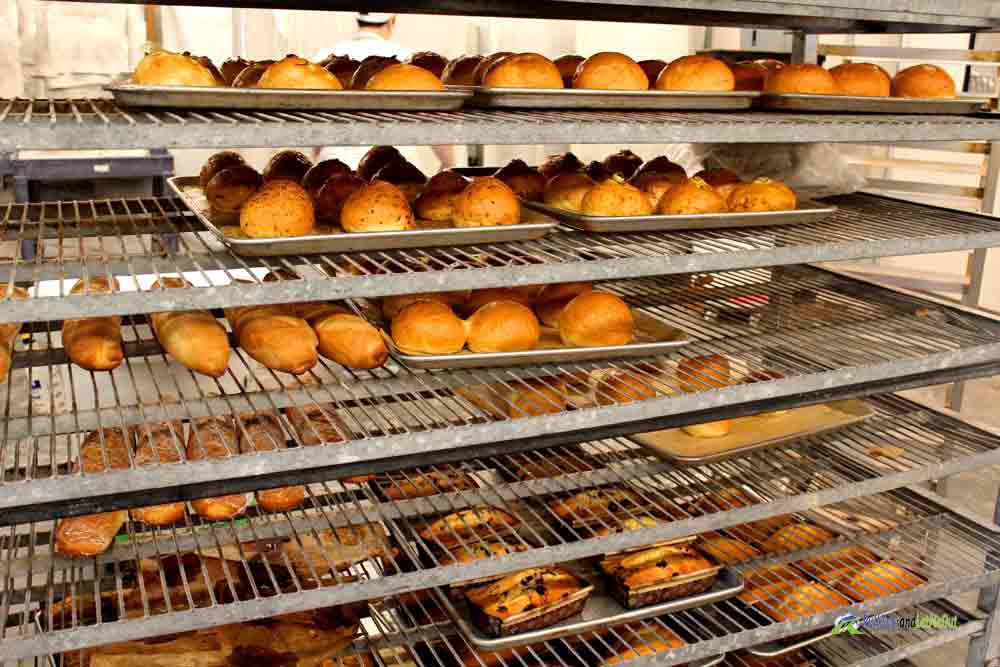 Le Pain (The Bread)
Did you know there are only three ingredients necessary for making bread? Flour, water and salt. Vatinet ardently shares his knowledge with his customers. For him, bread-making is an art and he's passionate about his craft. Bread-making at La Farm is a three day process using local grain and specialized fermentation procedures. It involves custom air ducts and ventilation as well as European-style ovens to assure the quality of the crust and that only the finest loaves are baked. This fealty to his craft is evident in each loaf.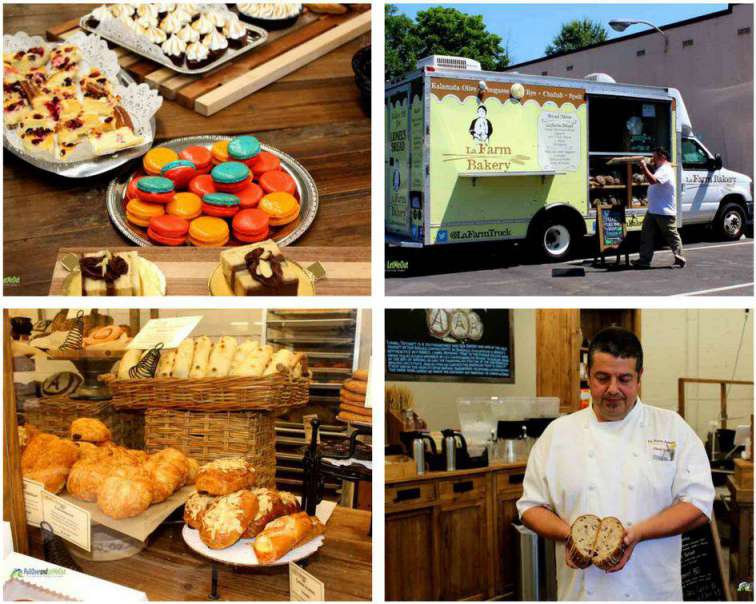 Taste For Yourself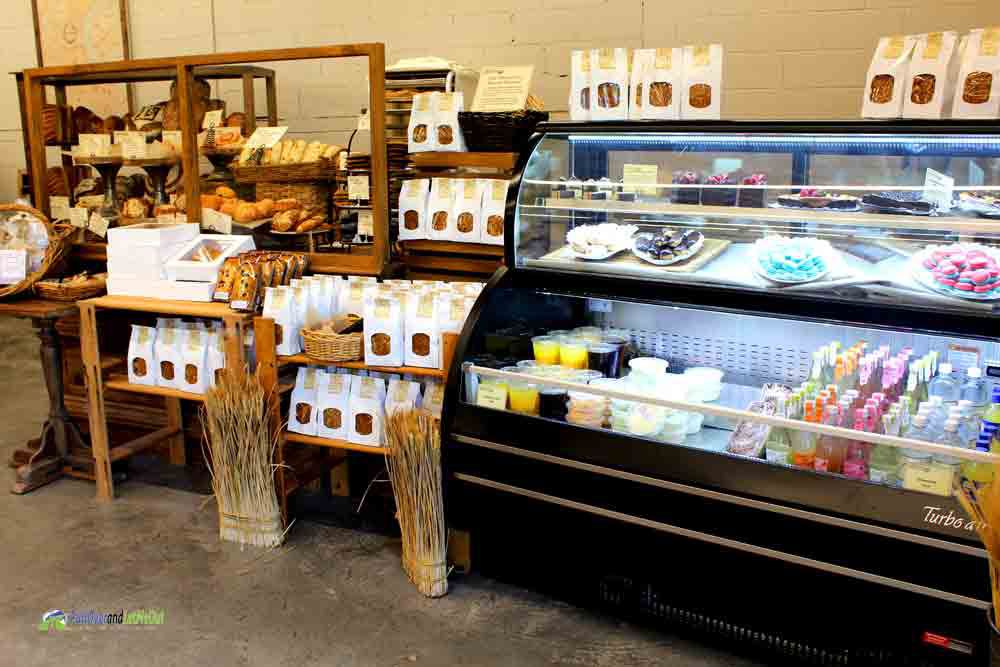 Cary, North Carolina has a charming historic
downtown
and La Farm adds a terrific culinary option to the landscape. Walk into La Farm and the first thing you'll notice is the beautiful bread. Check out La Farm's signature sour dough loaf marked with La Tour Eiffel. Next, gaze into the display case filled with gorgeous pastries, macrons, and sweets in a rainbow of colors. The friendly staff is happy to assist and let you sample the day's offerings and provide tips for slicing and preserving your purchases. La Farm serves breakfast, brunch and lunch and has a food truck as well. The sandwiches are fantastic and I can't wait to return and try the avocado toast.  Even better, if you can't make it to La Farm, their bread is available at local Whole Foods grocery stores and all left overs are donated to feeding the hungry in the area – good food with a social conscience.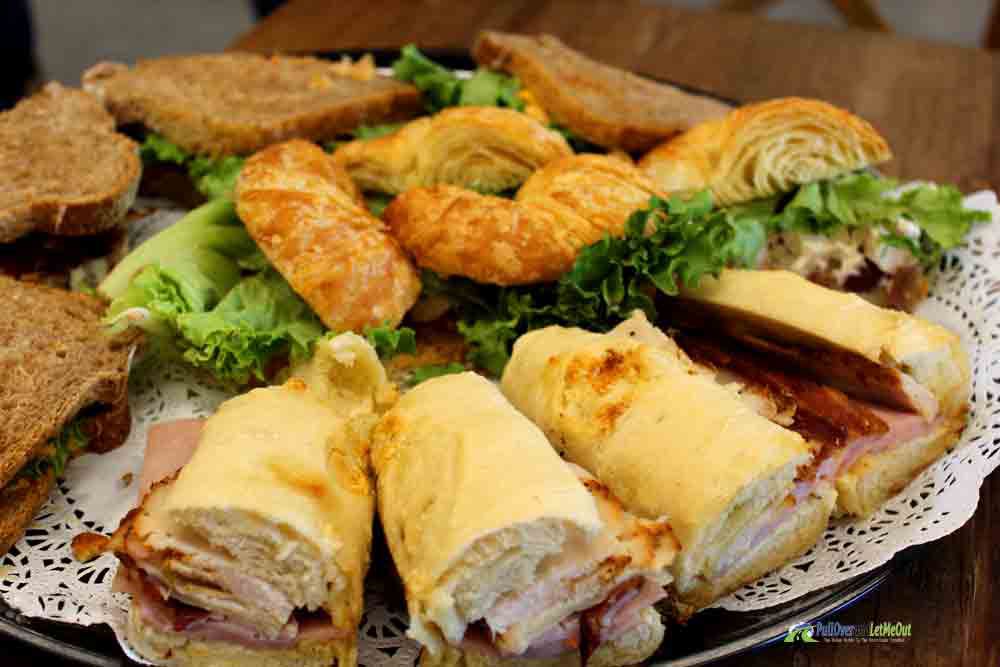 <
Education
Vatinet doesn't keep his bread-making know-how to himself. He gives his secrets away – gladly!  La Farm offers bread-making classes where the fine art is shared enthusiastically. We were treated to a wonderful tour and demonstration where we learned the importance of smelling the bread! If you love culinary travel, check their website to schedule your visit and learn from the best in the profession.
Master Baker Vatinet explains how to smell bread.
Plan your trip to The Umstead Hotel and Spa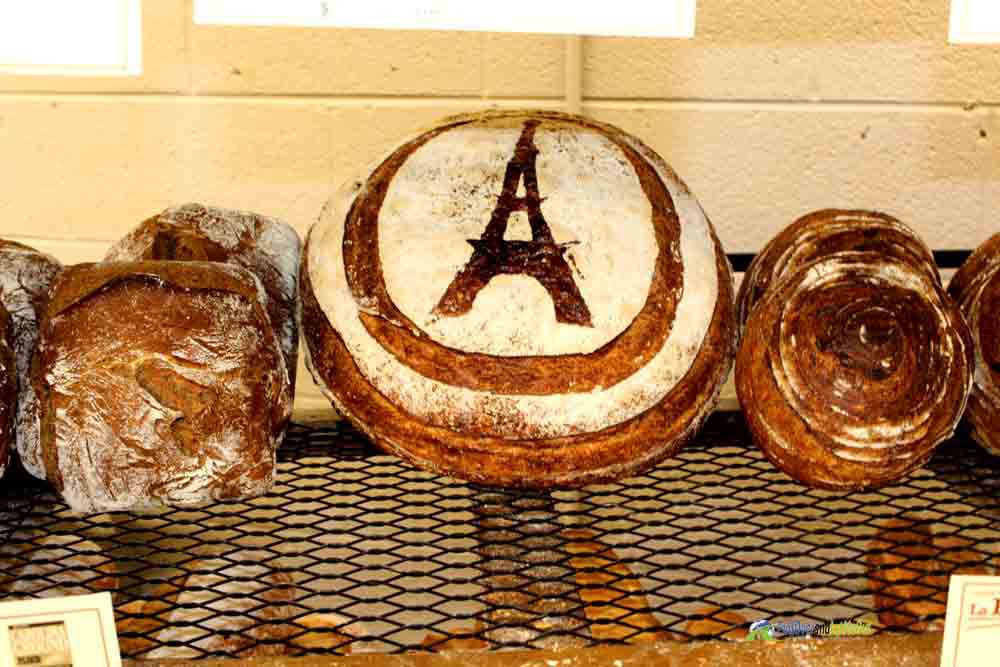 One of the pleasures of traveling is finding wonderful places to eat along the way. However, it was more than the bread which made my visit to La Farm memorable. It was the joy inside the bakery. It's apparent Master Baker Vatinet and his staff love what they do and consequently there's a friendly welcome and a noticeable joie de vivre as they bring a taste of France to the Triangle area of North Carolina – it's all pour l'amour du pain!
La Farm Bakery
220 West Chatham Street
Cary, NC  27511
919-657-0657
LaFarmBakery.com
IF YOU LIKE THIS POST, PIN IT FOR LATER!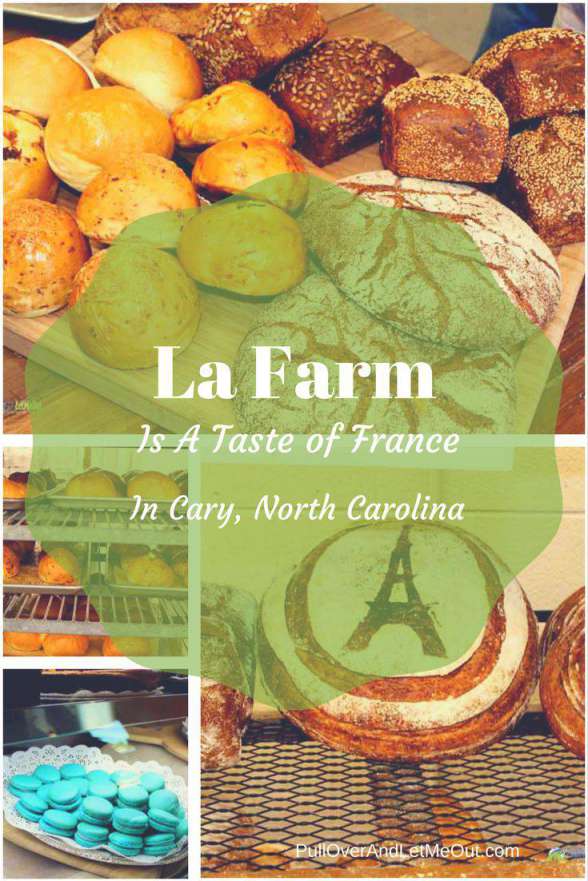 Save
Plan your trip to The Umstead Hotel and Spa