I know what you're thinking, "Fayetteville?   Romance?"
Fayetteville's played a role in the nation's history with Revolutionary and Civil War events bringing notoriety. With slightly over 200,000 residents, it's a major military town with both Pope Air Force Base and Fort Bragg calling Fayetteville home. Fayetteville and military, yes, but Fayetteville and romance have never been synonymous so I was intrigued to go in search of romance in the town named after the famous French general, Marquis de Lafayette.
Here's what I discovered and a list of ten romantic things to do in Fayetteville, North Carolina.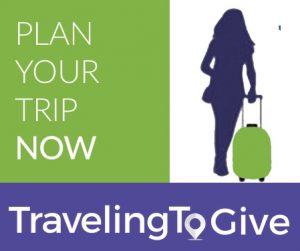 Disclosure:
Many of the links you see on this site and within our trip planning tool are affiliate links. If you click through and make a purchase, I'll get a small commission and it won't cost you any extra. On selected stories, for those hotel and car bookings made using our TravelingToGive™ tool we contribute 2.5% of gross hotel and car sales to Paws for Purple Hearts. So, thanks in advance for helping me keep bringing you the content you enjoy and, at the same time, giving back to those who so bravely serve our country! #everytripmatters
When You Think Fayetteville, Think Romance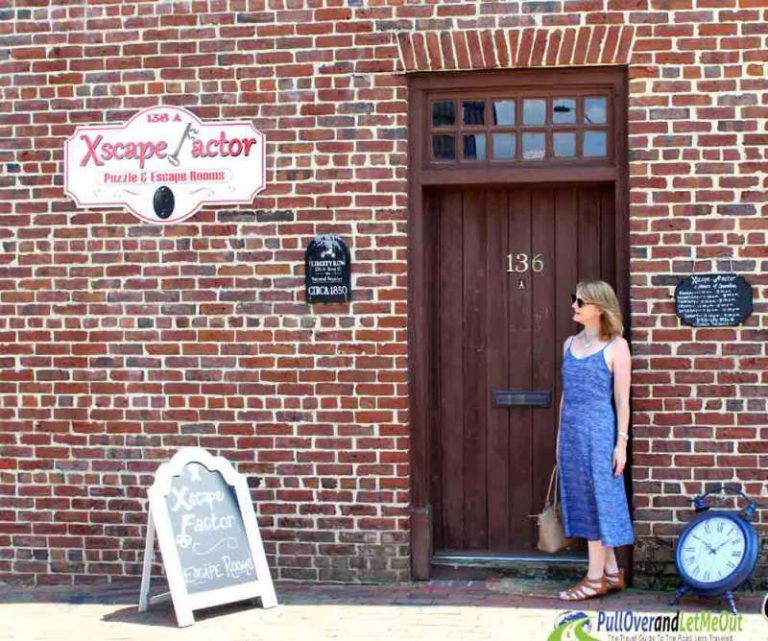 Find out how well you and your sweetie work together at Xscape Factor.
The veteran-owned, live escape rooms are perfect for couples or groups and provide a challenge encouraging team work and collaboration as amateur sleuths solve a mystery in order to escape the room. There are multiple puzzle rooms with varying degrees of difficulty to choose from but all engage and get the mental juices flowing at this out-of-the-ordinary date option.
We tried out the room called, Last Will and Testament. This puzzle is a classic, Who done-it?, designed to evoke a setting similar to an old game of Clue. No, we didn't break the Xscape Factor record and we did need to ask for clues (you get 3 clues if you need them) but ultimately we managed to solve the crime and escape!
Xscape Factor is situated on Bow Street in an old building built in 1851 which adds to the mysterious atmosphere of the puzzle rooms and is great couples fun!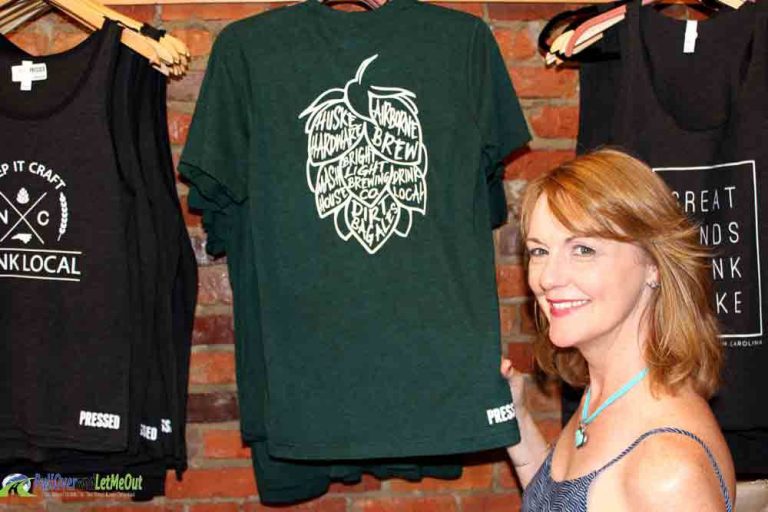 Hot or cold, java options abound in Fayetteville. Pop into 
The Coffee Cup
, 
Rude Awakening
 or one of several cafés dotting the streets and sip a cuppa Joe or tea with your honey and relax. There's indoor and outdoor seating at most coffee shops so you may feel you've wandered onto the set of a Nora Ephron romcom.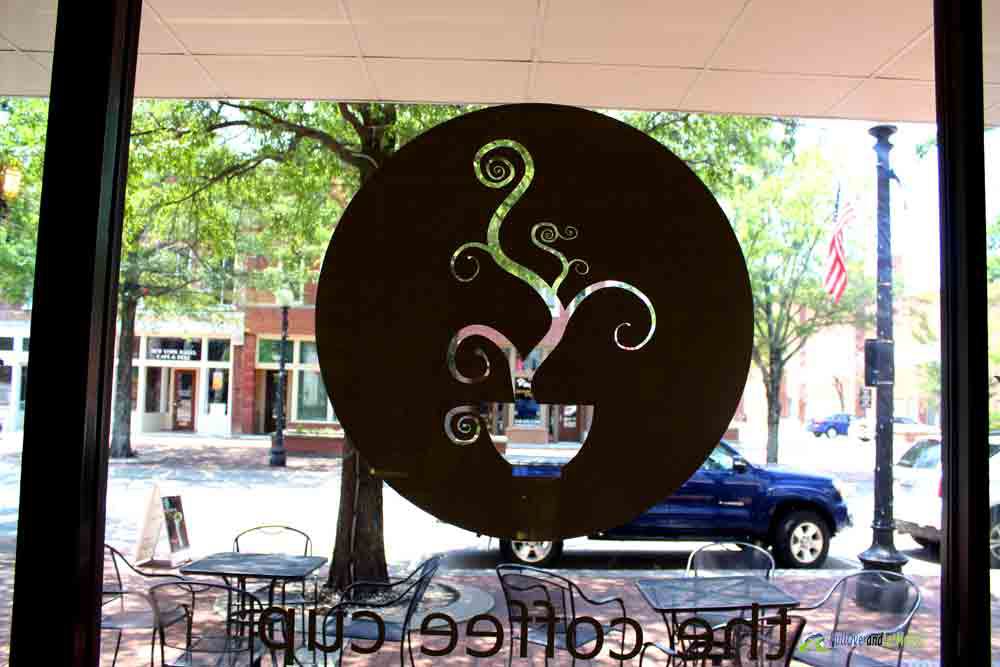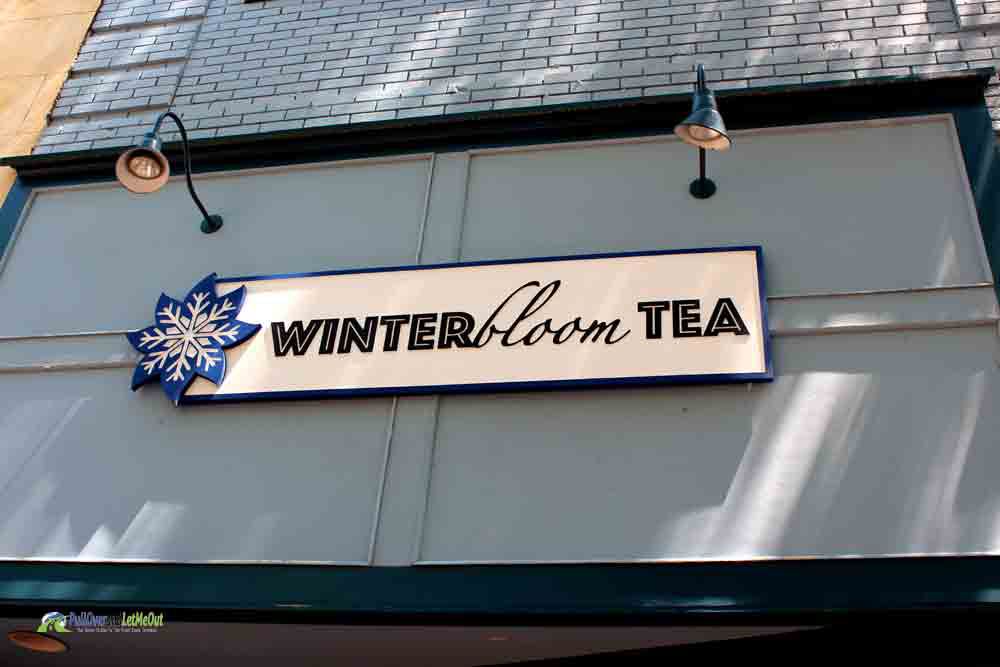 Fayetteville boasts multiple locations in its historic downtown that are ideal for sampling and enjoying a romantic glass of wine with your significant other. We ventured into The Wine Café, a locally owned, award-winning wine shop and tasting room. Outfitted with wine stations for optimum sampling and set in an historic building, the ambiance and good wine makes this a romantic must.
Here's a brief explanation of how the wine-tasting stations at The Wine Café work.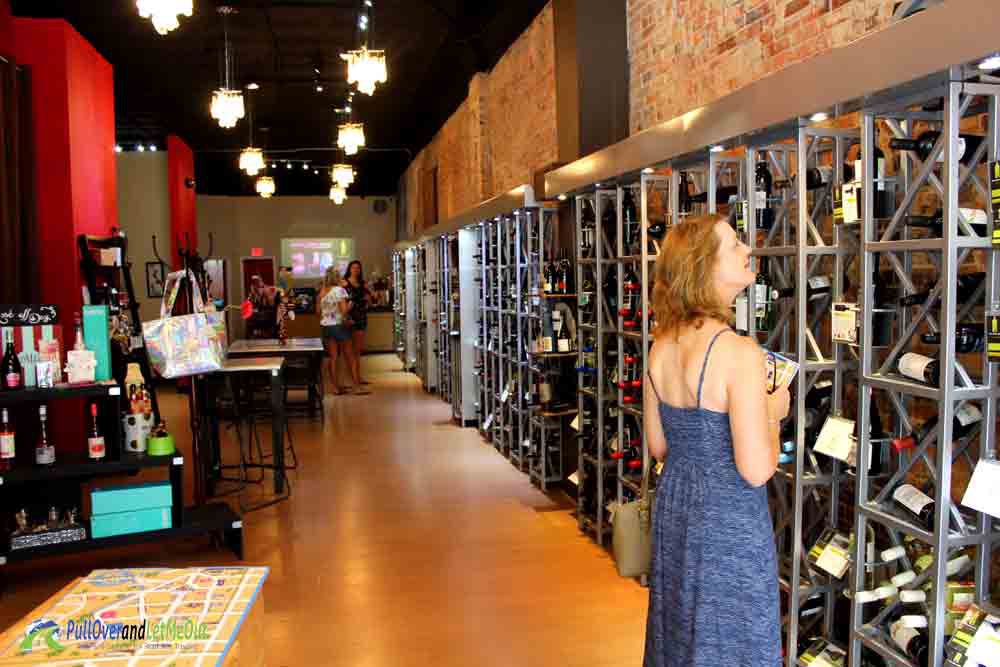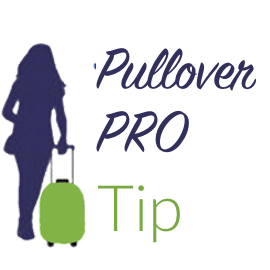 "Fayetteville is directly adjacent to Fort Bragg, one of the largest military installations in the world. The military base is home to the Army's XVIII Airborne Corps and the 82nd Airborne Division, as well as the U.S. Army Special Operations Command and the 3rd Special Forces Group." ~ City of Fayetteville
Downtown Fayetteville is home to multiple craft breweries. We stopped at Airborne Brew on Hay Street to check out their offerings. As their website states, Airborne Brew is a "micro-brewery and restaurant located in downtown Fayetteville, NC dedicated to brewing great craft beers with a salute to our military and first responders." 
Just a few blocks away, is another locally owned and operated brewer, Bright Light Brewing Company. Bright Light serves up sudsy libations in a chill, laid-back atmosphere, sure to say romance.
UPDATE: Since this article was originally posted, sadly Airborne Brew has gone from Hay Street.  However, Bright Light Brewing is going strong and four other craft breweries are serving up cold beer in the area. (click here for a list)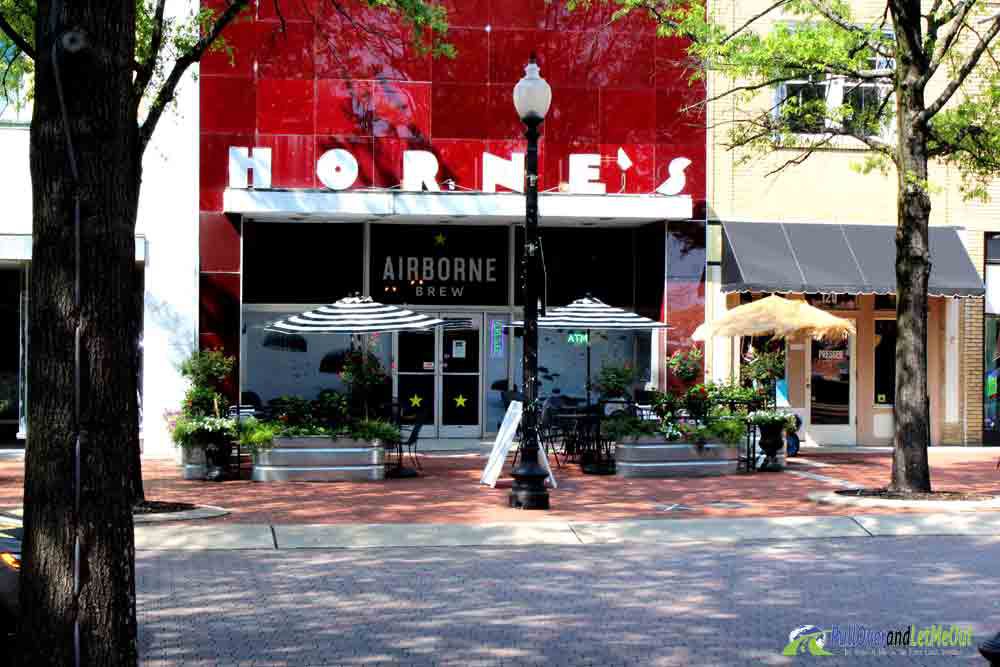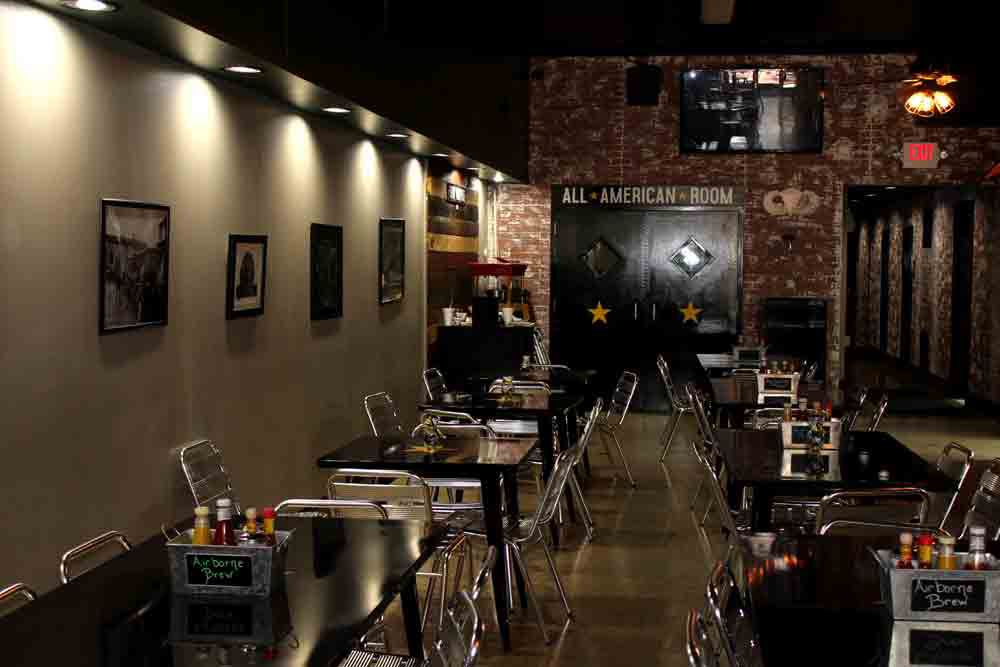 6. Visit one of Fayetteville's museums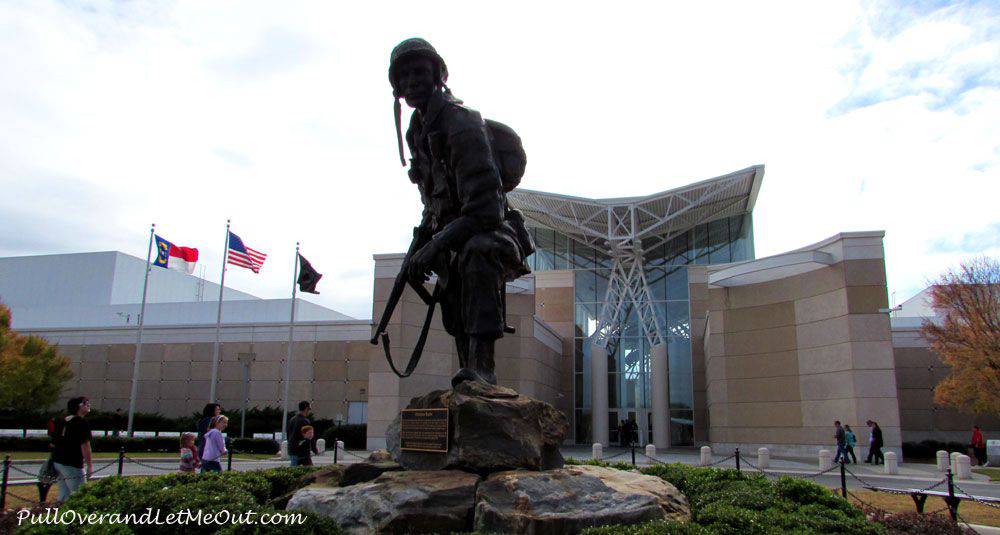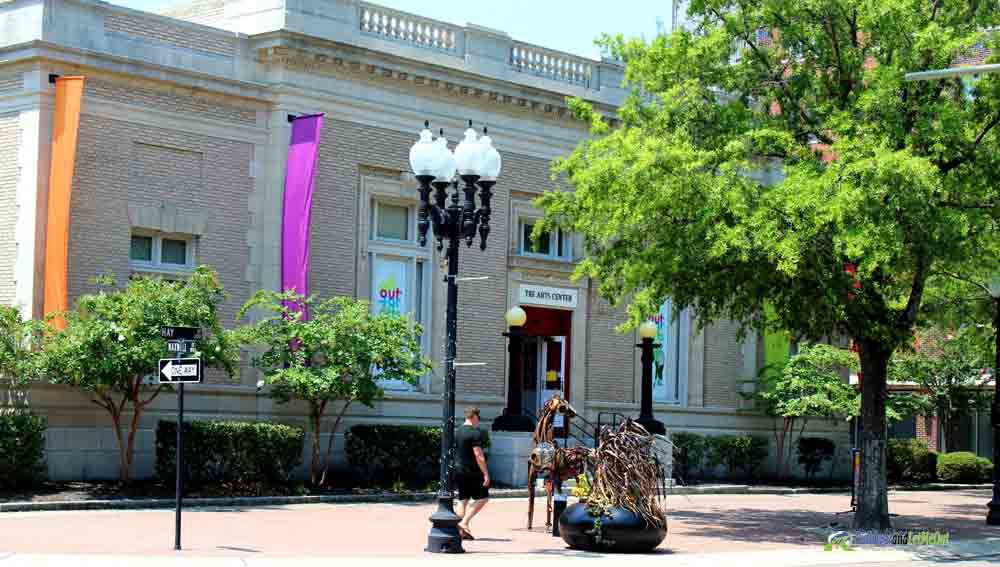 7. Go antiquing in Fayetteville
There are seven antique and vintage shops in downtown Fayetteville. The romance of antiquing in search of vintage treasures from days gone by makes for an ideal date. Who knows? You may find that special something while you're out with your special someone.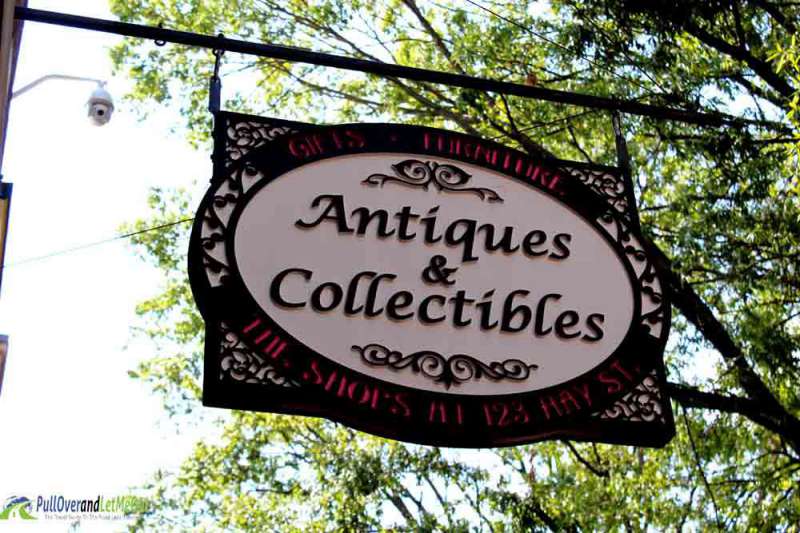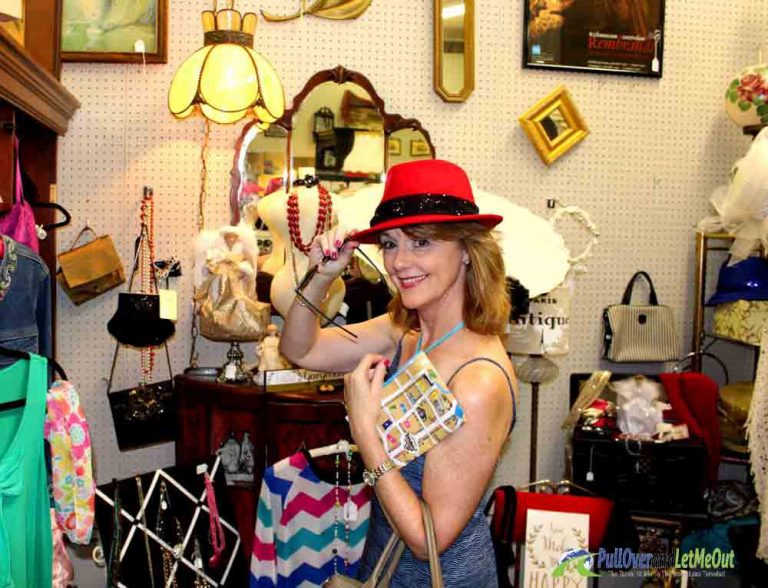 Pastries, cakes, macrons, sweets, and treats come in a variety of forms in Fayetteville. Date night won't go astray when you top it off with a yummy dessert. Indulge a sweet tooth at one of several shops specializing in delicious confections. With so many delicious options to choose from, you'll be tempted to purchase a few to-go treats too. I have it on good authority the cupcakes are out-of-this-world at 
The Sweet Palette.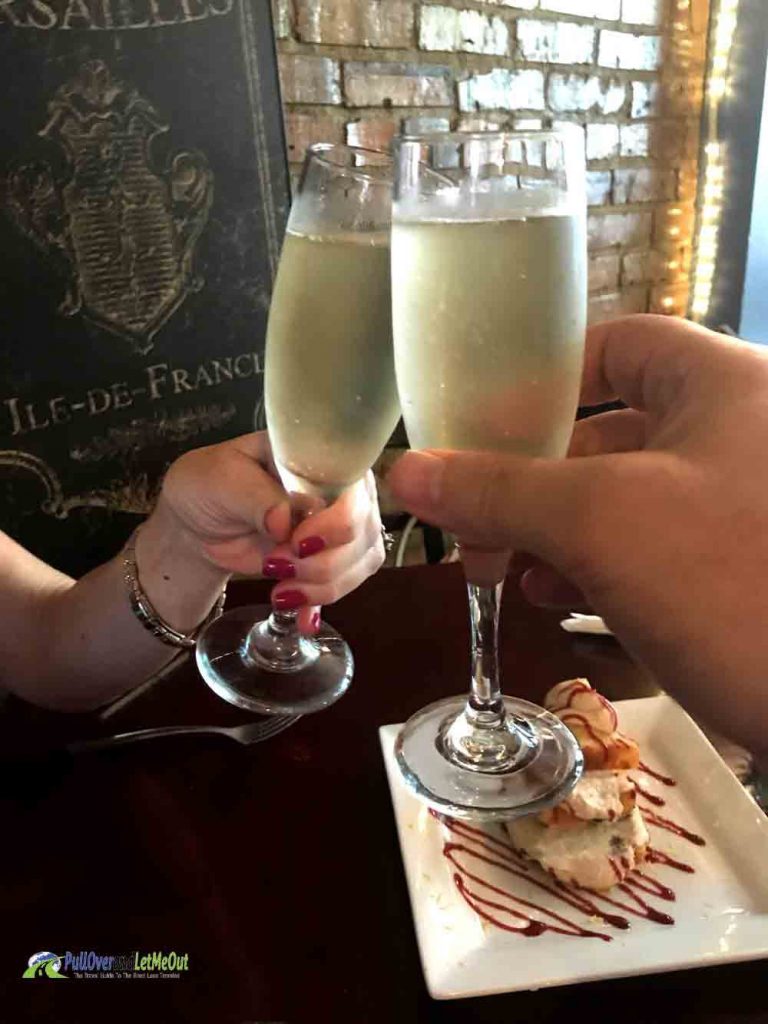 The first half of the classic dinner and a movie date combination is made simple in Fayetteville. There are several fine dining establishments all within walking distance of the movie theater. We enjoyed an amazing multi-course meal in a friendly atmosphere at Blue Moon Café at 310 Hay Street.
I'm not exaggerating when I say our meal was one of the best I've had in a long, long time. From salmon carpaccio, toast points with an herb goat cheese butter, Brazilian-style steak to lemon gâteau with fresh cream and berries, everything was magnifique!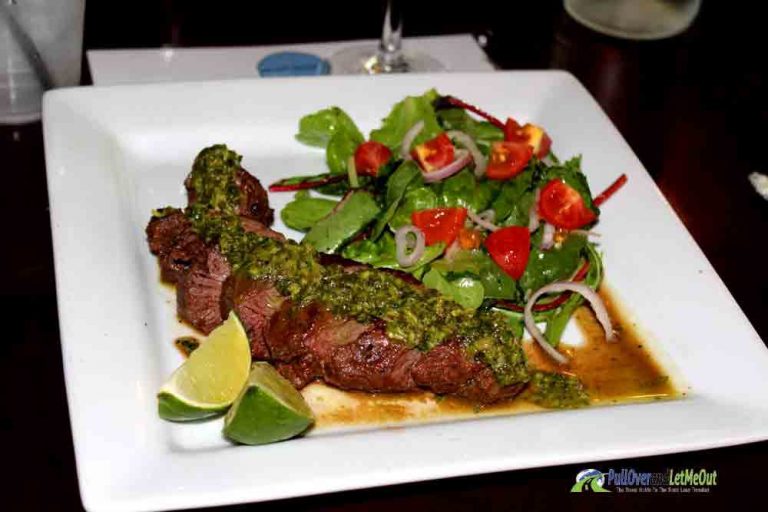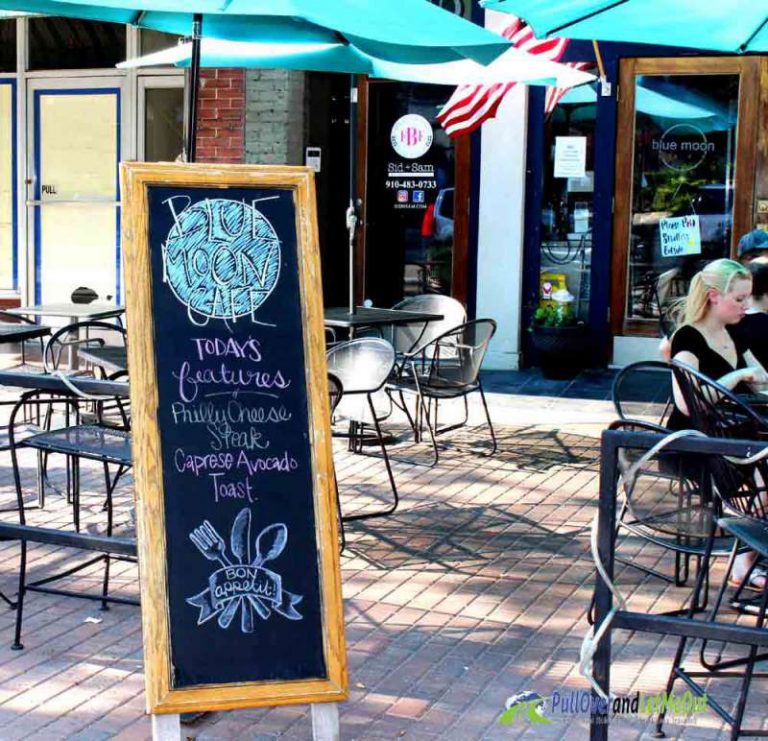 The Cameo Art House Theater on Hay Street is a classic theater for that prototypical romantic date – movie night. The spacious theater, housed in an early 20th-century building which was home to one of state's first major cinemas, conjures old-style theater charm with a modern twist. Comfortable seating, large screens, first-class snacks and beverages, and first run films make this unique theater a romantic cinematic affair.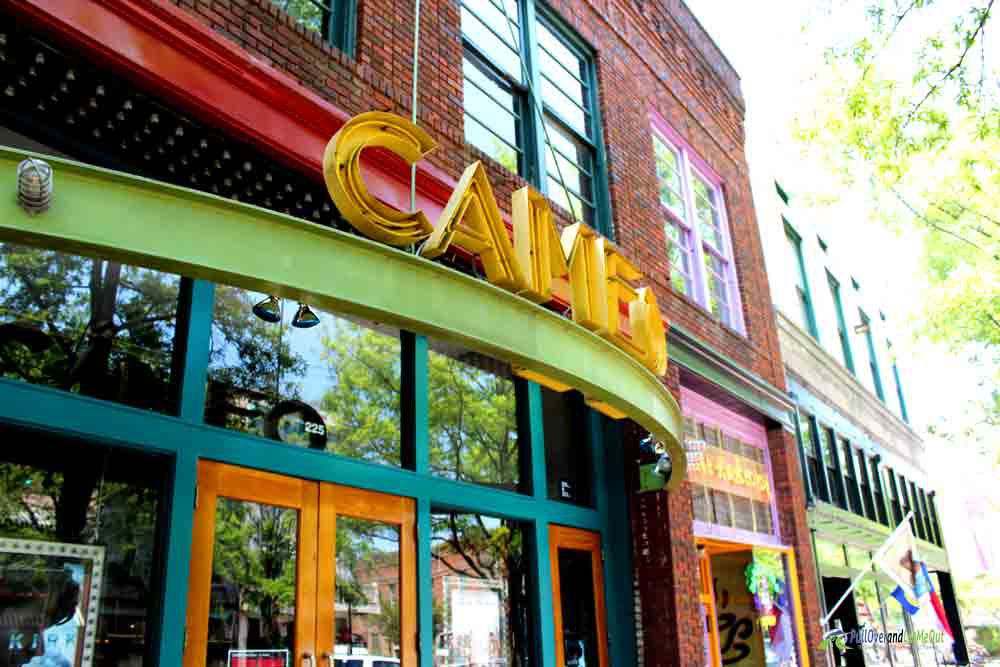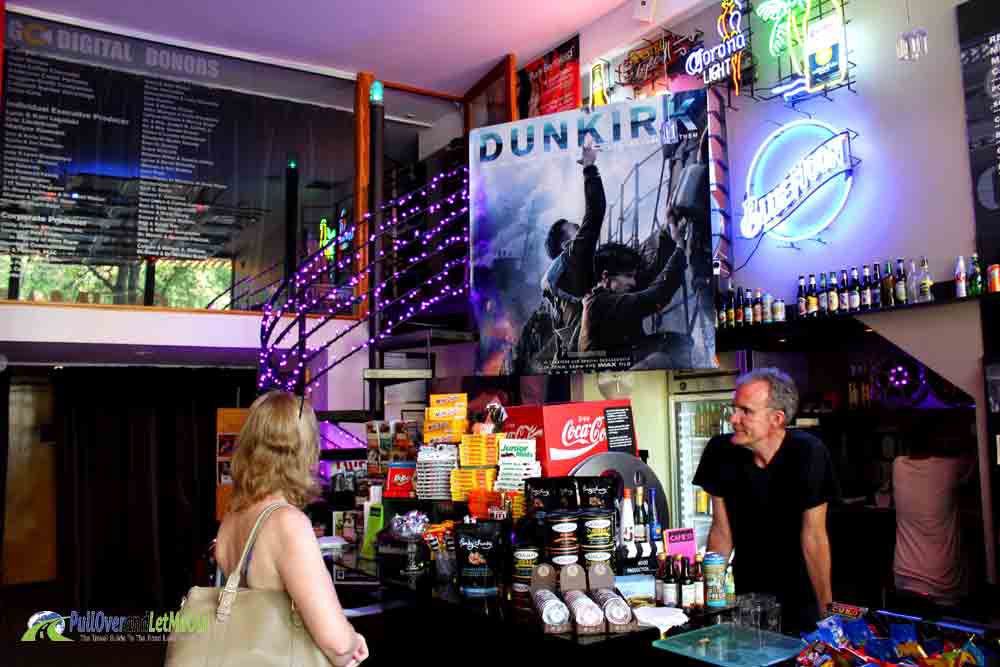 Tips for your romantic stay in Fayetteville, North Carolina
Getting there is relatively easy. Traveling by car, Fayetteville is in south-central North Carolina and accessible via Interstate-95. If traveling by train, the Amtrak station is conveniently situated downtown at the corner of Hillsboro and Hay Streets.
Upon arrival, I recommend stopping at the Downtown Fayetteville Visitors Center at 222 Hay Street. It's here you can pick up a thorough map of the area and begin your exploration. The map contains a complete list of shops, attractions, and events sorted by category to assist you in finding your way. The historic district is extremely foot-friendly and street parking is available as well as pre-pay parking lots.
Where to stay? There are several major chain hotels within a few miles of the historic district (check prices and reviews online).
Experience Fayetteville's renaissance
Downtown Fayetteville is experiencing a renaissance and yes, the renaissance includes romance!
These are only ten romantic things to do, but one thing I haven't mentioned yet is to simply go for a walk. The historic downtown area is excellent for strolling and taking it all in. The merchants are gracious, friendly, and eager to attract visitors to this charming part of the city. There's a lot happening and I hear there's even talk of a hotel being added, which I'd love to see!
I arrived a bit of a skeptic about the romantic angle of a visit to Fayetteville but having spent some time exploring this quaint downtown area, I can happily proclaim, There's romance to be found in Fayetteville, North Carolina!
Although my visit was organized by the Fayetteville Convention and Visitors Bureau/Downtown Fayetteville and some activities were complimentary, all opinions are honest and my own.
If you like this pin it for later!
► Plan Your Trip to Fayetteville Now!
Hey pinners, save this for pinning after your trip
After you get back from your trip, please use these images to post to social media or post your own photos.  Please tag us on your post #pulloverandletmeout
You can also use the social sharing links on the SmartTrip tool.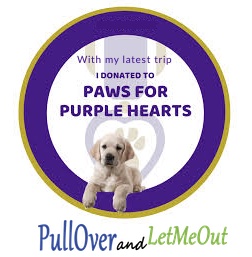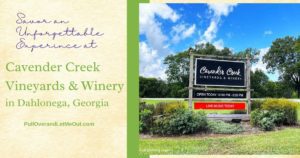 Cavender Creek Vineyards & Winery is a thriving and welcoming wine destination perfect for wine enthusiasts and anyone seeking a scenic escape from the daily grind. Travel there with PullOverandLetMeOut to discover this charming winery in the Appalachian foothills.
Read More »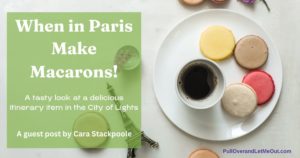 Guest blogger Cara Stackpoole shares a delectable itinerary item in the City of Lights. Discover why making macarons is a memorable experience.
Read More »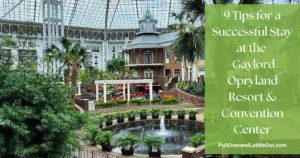 The Gaylord Opryland Resort & Convention Center in Nashville is a well-known attraction in the city. PullOverandLetMeOut looks at some smart hints for making the most of a stay at the famous hotel.
Read More »