Though my trip was hosted by the Virginia Tourism Corporation all opinions are honest and my own.
The Cultural Crossroads of the Shenandoah Valley
The Harrisonburg-Rockingham Artisan Trail is the perfect marriage of beautiful Shenandoah Valley scenery and the arts. Exploring the trail not only introduces visitors to breathtaking mountain vistas and gorgeous landscape but also the many artisans and unique crafts that are an integral part of the regions' culture and personality.
The trail is one of a larger network of Artisan Trails throughout the state committed to supporting local businesses and promoting Virginia artisans and the communities where they work. The trail is a vital part of the region and no visit would be complete without spending some time enjoying the works of these artists dedicated to their time-honored crafts.
Here's an ambitious, yet very do-able itinerary that highlights the variety and distinctive artistry along Virginia's Harrisonburg-Rockingham Artisan Trail.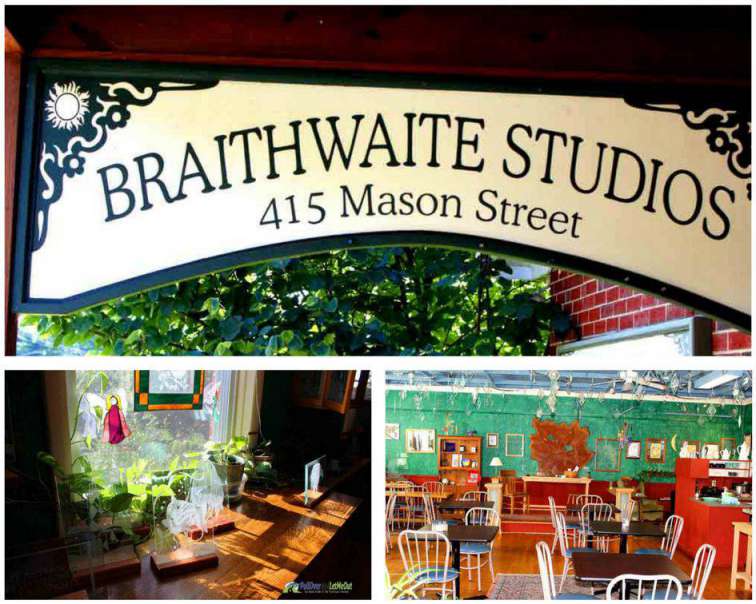 Stop#1 Start your day at Braithwaite Studios & Café
Located at 415 Mason Street in Dayton,
Braithwaite Studios
is the perfect spot for a cup of coffee, a delicious breakfast, and art. For over 25-years, John and Jane Braithwaite have been creating magnificent carved glass. Spend some time sipping coffee and enjoying a morning repast as you check out their work. The studio is brimming with beautiful light-catching decorative glass and there's even opportunity to learn from the masters and create your own sun-catcher.
Stop #2 The Dayton Market – Community of Artisan Shops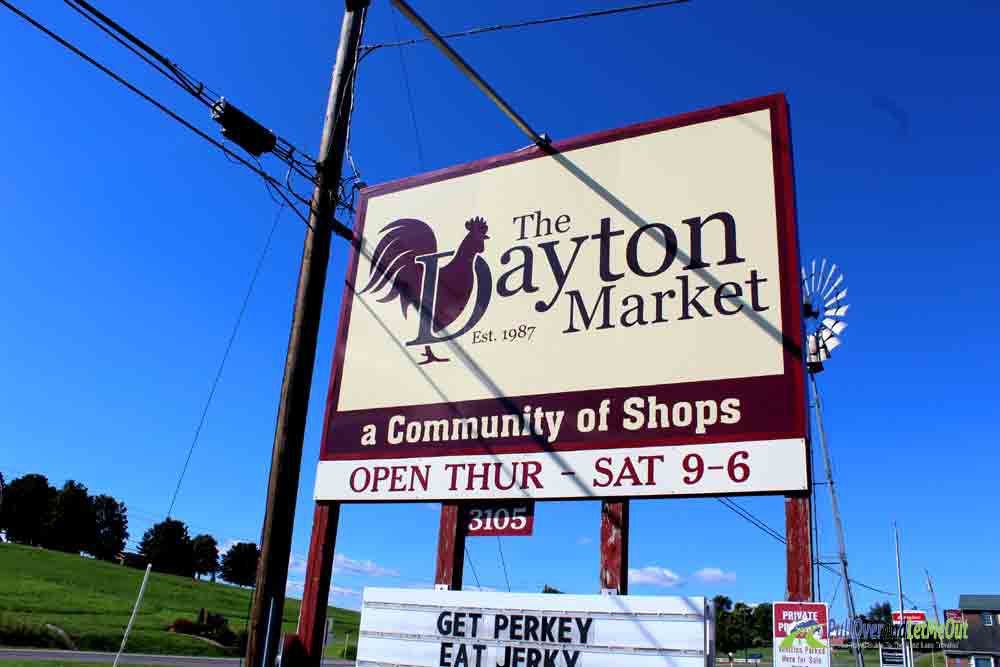 Dayton Market has a lot to see all in one location.
Situated just outside Harrisonburg, the market is a true community of artisan shops. Take your time strolling through the many stores within to discover a mélange of hand-crafted gifts, fresh foods, cheeses, jerky, meats, baked goods and more. It's easy to spend an hour or two in Dayton Market because there's so much to see and taste. A fixture in Rockingham County since 1987, this is a place to get a real flavor of local specialties and crafts.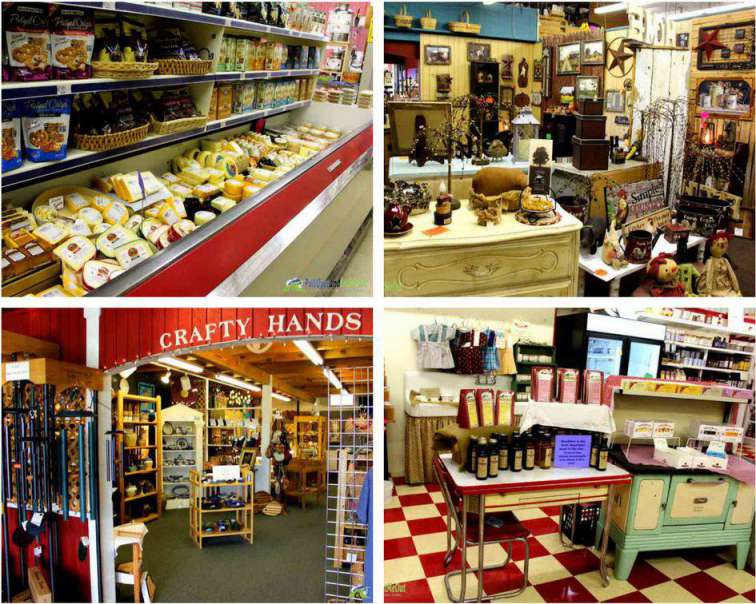 Stop #3 An Oasis in downtown Harrisonburg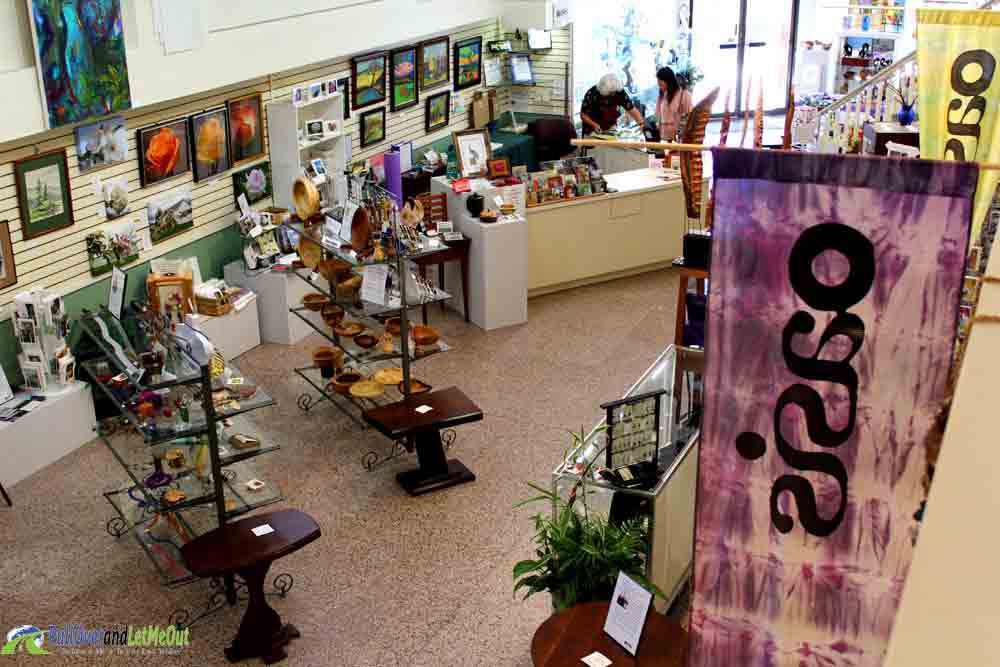 After spending time in Dayton, head back into Harrisonburg and discover an Oasis.
Oasis Fine Art & Craft

,
that is. Located downtown at 103 S. Main Street, this is considered Harrisonburg's premier artisans co-operative. Oasis features art in a diverse array of forms; exquisite examples of
pottery
, woodwork, hand-made jewelry, drawing, painting, and wearable art created exclusively by artists from the Shenandoah Valley. It's also a working studio with live demonstrations, activities, and events. There's even a drawing area for tiny artists to create while their parents shop.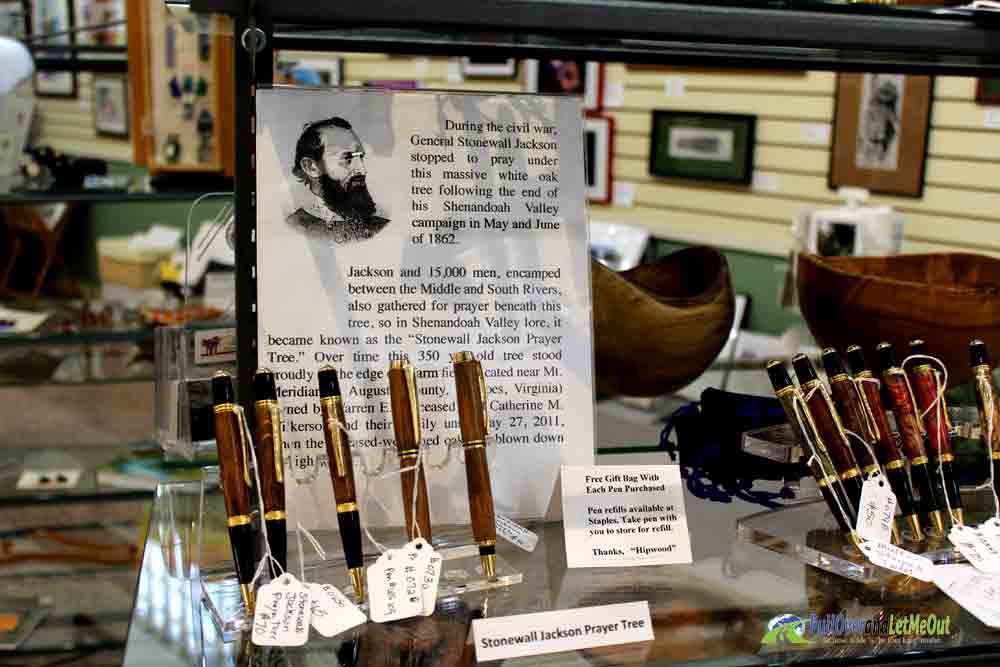 Pens crafted from the reclaimed wood of a historic tree.
Stop #4 Virginia Quilt Museum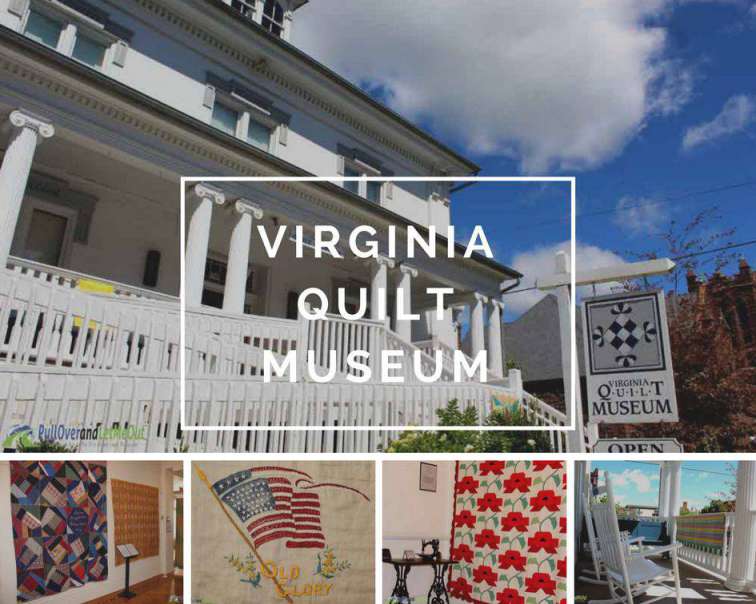 Even if you're not into quilting, this is a must-see in Harrisonburg.
Stationed in the Warren Sipe Home, The Virginia Quilt Museum is dedicated to, "celebrating and nurturing Virginia's quilting heritage." The historic significance, as well as the amazing skills and techniques used by these artists, is highlighted and displayed throughout the three stories. Works from the permanent collection as well as traveling exhibitions include contemporary quilts, heirloom quilts, and needlework. The unique gallery space enables visitors to admire the extraordinary creations while gaining awareness of the cultural relevance of the art form. Entry fee is $7 and well worth the price of admission (discounts are offered for children, students, and military). I got to experience the WWI exhibit filled with touching sentiments, insight into life on the home front, and glorious poppies.
Stop #5 Spitzer Art Center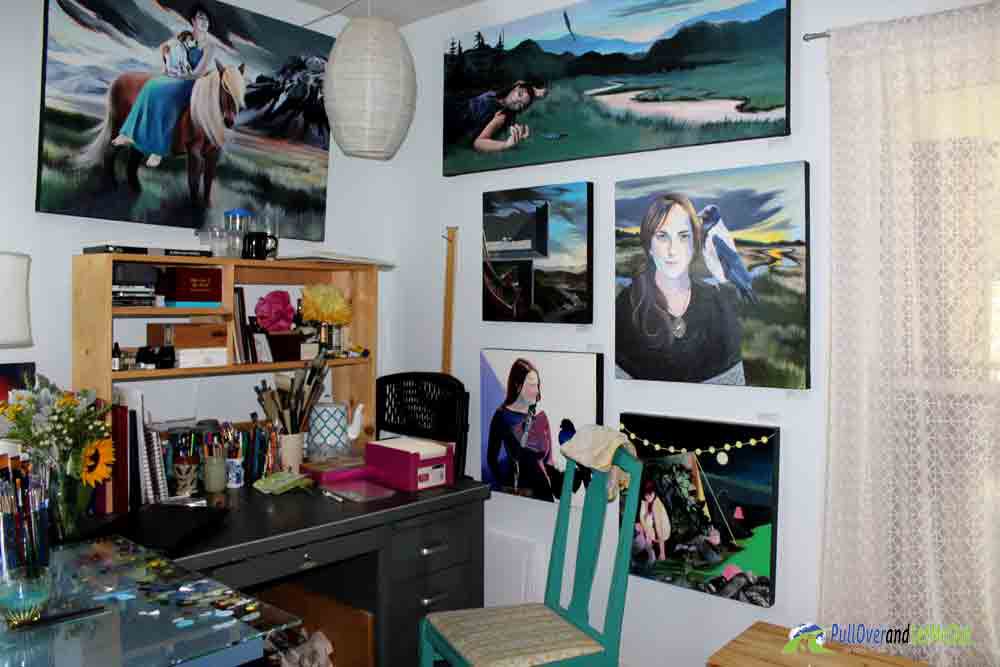 There is a sunny yellow Victorian house in Harrisonburg on the corner of Willow and West Market Streets that's home to the Spitzer Art Center. The center was once the family home of a local educator, Mary Spitzer, who bequeathed her historic residence to Central Shenandoah Arts to create a community art center and gallery.
The Center endeavors to feature the artwork of the Shenandoah region as well as to provide studio space for artists. With a full calendar of events and workshops in addition to its popular First Fridays Downtown, it's a landmark on the Harrisonburg-Rockingham Artisan Trail. When I visited, artists Jewel Yoder Hertzler and Zac Nafziger were busy working but delighted to explain their crafts to me. It's truly fascinating to watch such talented people as they go through their creative process. This is a great opportunity and friendly location to learn firsthand how these talented people produce such marvelous creations.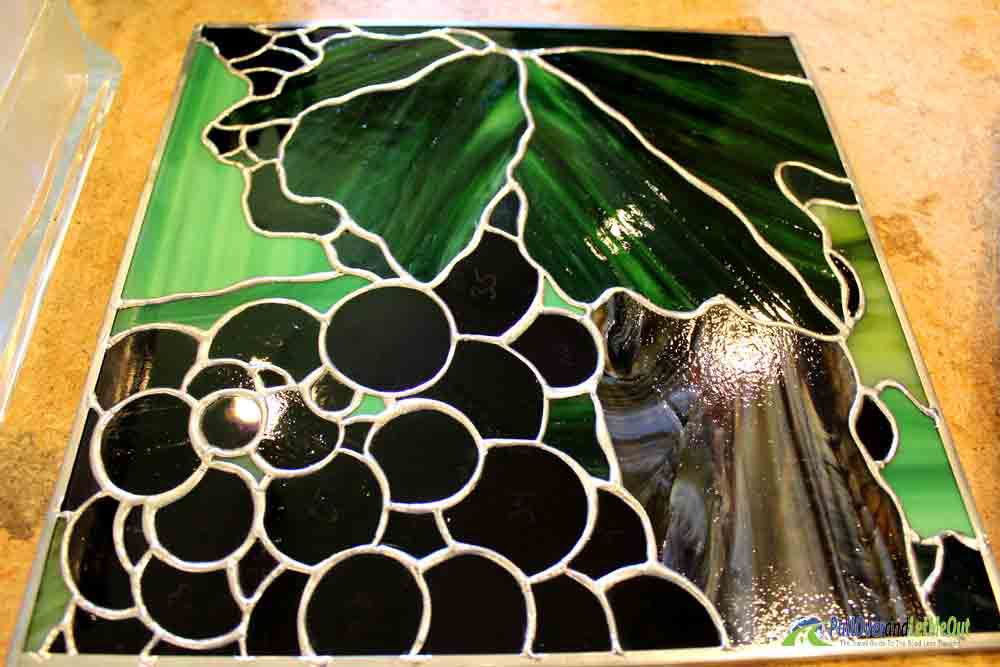 Stained glass created by artist Zac Nafziger at the Spitzer Art Center in Harrisonburg.
Stop #6 Divine Baskets and Hot Flash Pottery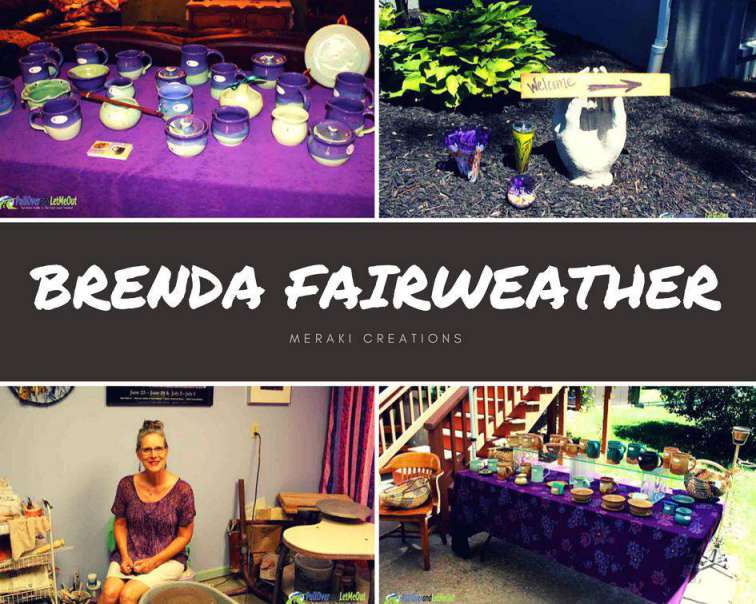 Once you've finished exploring downtown, head a few miles outside Harrisonburg and visit Brenda Fairweather, Meraki Creations. Known for her D'vine Baskets and Hot Flash Pottery, Brenda is the consummate artisan using her hands and natural materials to create works of beauty that are also useful. One of her favorite mediums is the grapevine which she skillfully incorporates into her basket designs. Each of her d'vine, (get it?) baskets are both utilitarian and pretty.
Brenda also fashions stunning pottery using Shenandoah clay. Each piece molded with a purpose in mind is lovingly shaped at her potter's wheel. A visit to Brenda's studio provides a glimpse into her creative process and also offers a chance to acquire some of her truly one-of-a-kind pieces.
Stop #7 White Oak Lavender Farm & Purple WOLF Vineyard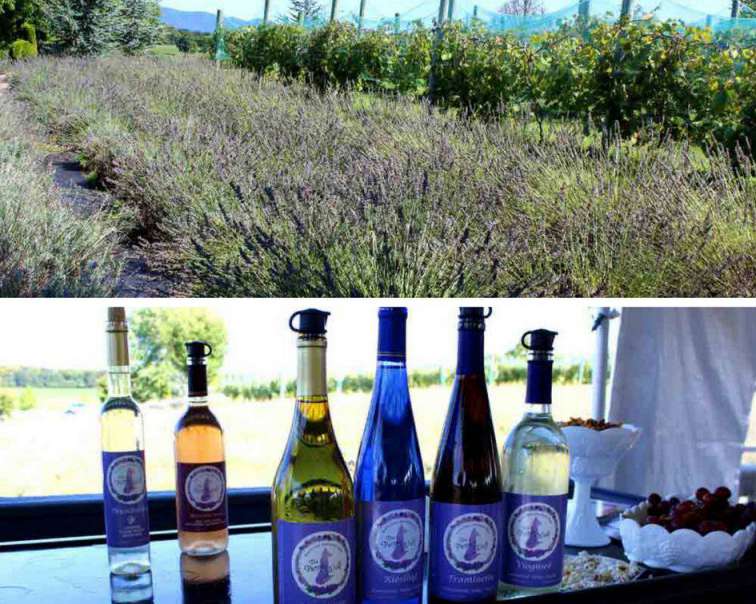 White Oak Lavender Farm, an Agri-Artisan Farm, features all things lavender and is home to The Purple WOLF Vineyard.
As their brochure says, "Inhale, Relax, Exhale."
White Oak Lavender Farm is a superb final stop of the day. The family-owned farm features all things lavender. Stop, shop, and treat yourself to lavender plants and products that include handmade soaps, lotions, essential oils, cooking products, and even lavender infused wines. Visit The Purple Wolf Vineyard and Tasting Room located at White Oak and treat yourself to a refreshing glass of wine. There's plenty of outdoor seating to sit and enjoy the beautiful mountain views while sampling their signature Purple Wolf Wines.
Cheers to a relaxing final stop of the day!
Tips for Hitting the Trail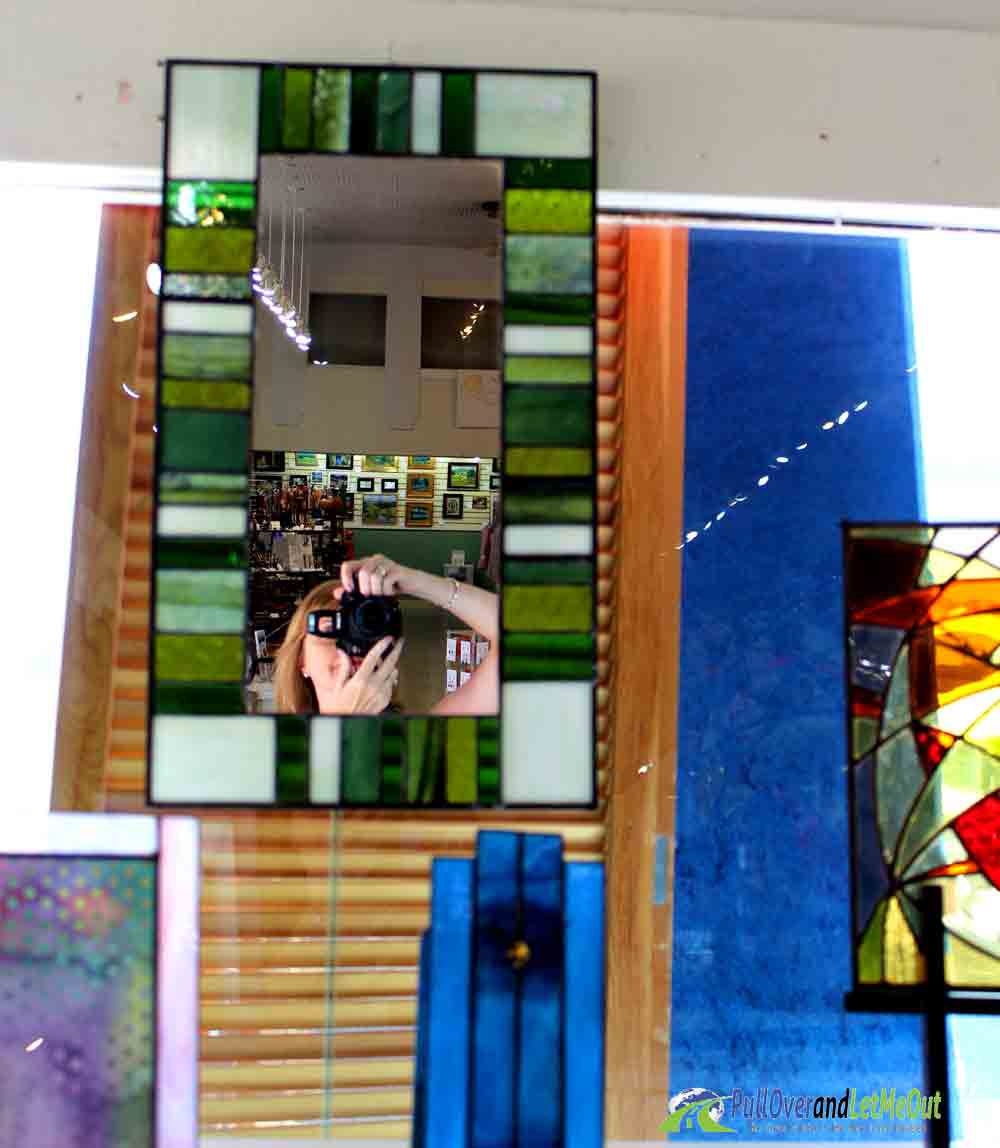 Admire beautiful glass work at Oasis.
These are only a few of the many trail sites in and near Harrisonburg so the first thing I recommend is doing your research before your trip. A visit to ArtisanTrailNetwork.org prior to your time in Harrisonburg provides a thorough overview of the trail and its artisans. Upon arriving, pick up an Artisan Trail brochure featuring a detailed map. The map is available at multiple locations including the Harrisonburg Visitor Center, 212 South Main Street.
Where to eat along the trail?
Harrisonburg has a burgeoning culinary scene featuring a variety of dining choices with numerous delectable options downtown. I had lunch at the French-inspired Heritage Bakery and Café which is conveniently located in the same building as the visitor center. It was fantastic!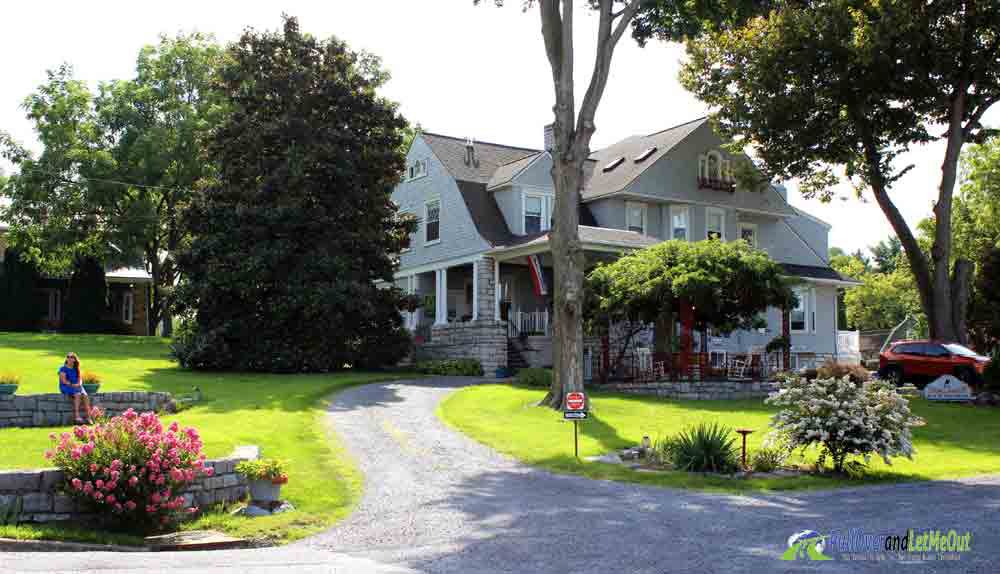 I stayed at the Stonewall Jackson Inn Bed & Breakfast on Market Street in Harrisonburg; one of many boutique style accommodations.
Where to stay while visiting Harrisonburg?
Chain hotels, boutique-style inns, Airbnb, VRBO, and other choices make finding accommodations in this college town fairly easy. The only suggestion I make is to find out whether James Madison University or Eastern Mennonite University has a game or event taking place before showing up without a reservation.
Who will enjoy spending time on the Harrisonburg-Rockingham Artisan Trail?
The great thing about a trail comprised of such diverse artistic representations is there's something for everybody. Art-lovers, history buffs, children, and adults alike will find something appealing along with the trail and it's easy to customize a trip to fit your schedule and individual tastes.
The trail is also a budget-friendly tourist attraction. Spend as much or as little money as you desire while immersing yourself in the culture and beauty of the Shenandoah Valley as you navigate The Harrisonburg-Rockingham Artisan Trail.
The Harrisonburg-Rockingham Artisan Trail
ArtisanTrailNetwork.org
IF YOU LIKE THIS POST, PIN IT FOR LATER!