RayLen Vineyards & Winery wasn't originally on the itinerary. However, while driving west on I-40 near Winston-Salem, North Carolina, I saw the sign. That sign planted the seed that would ultimately become an agenda item on my return trip to Raleigh. Situated in the heart of Yadkin Valley Wine Country, this delightful winery is a landmark on the interstate and a welcomed break.
Disclosure:
Many of the links you see on this site and within our trip planning tool are affiliate links. If you click through and make a purchase, I'll get a small commission and it won't cost you any extra. On selected stories, for those hotel and car bookings made using our TravelingToGive™ tool we contribute 2.5% of gross hotel and car sales to Paws for Purple Hearts. So, thanks in advance for helping me keep bringing you the content you enjoy and, at the same time, giving back to those who so bravely serve our country! #everytripmatters
RayLen Vineyards & Winery
Perched on the rolling hills of North Carolina's Piedmont, RayLen was one of the earliest wineries on the scene in the Yadkin Valley AVA (American Viticulture Area)
The initial vines were planted in 1999 by owners Joe and Joyce Neely. Today, there are over 35,000 European-style varietal grapes growing on this scenic farmland which boasts a convenient location near Interstate 40.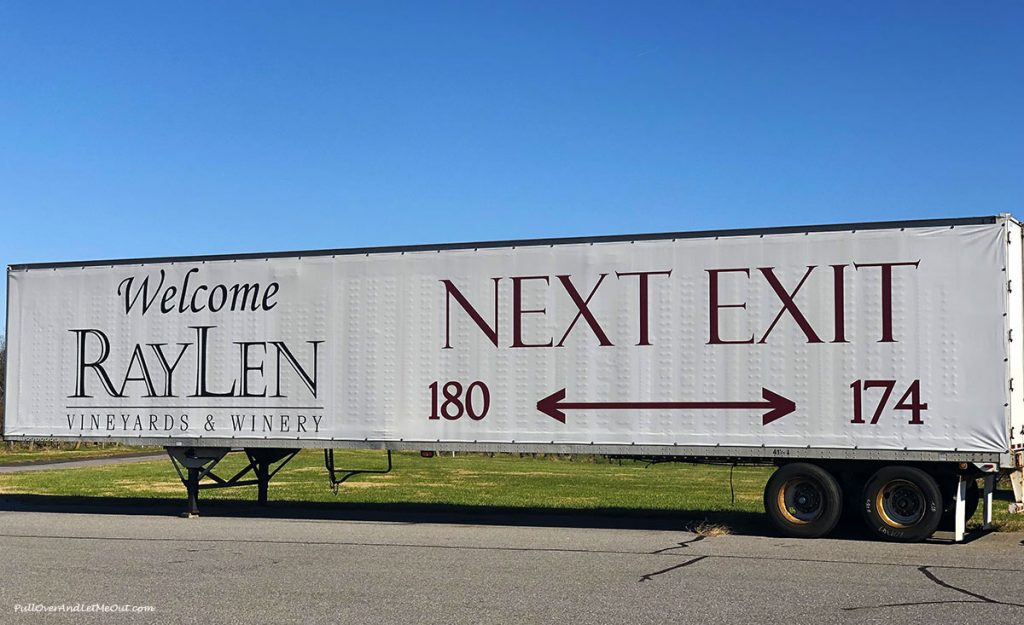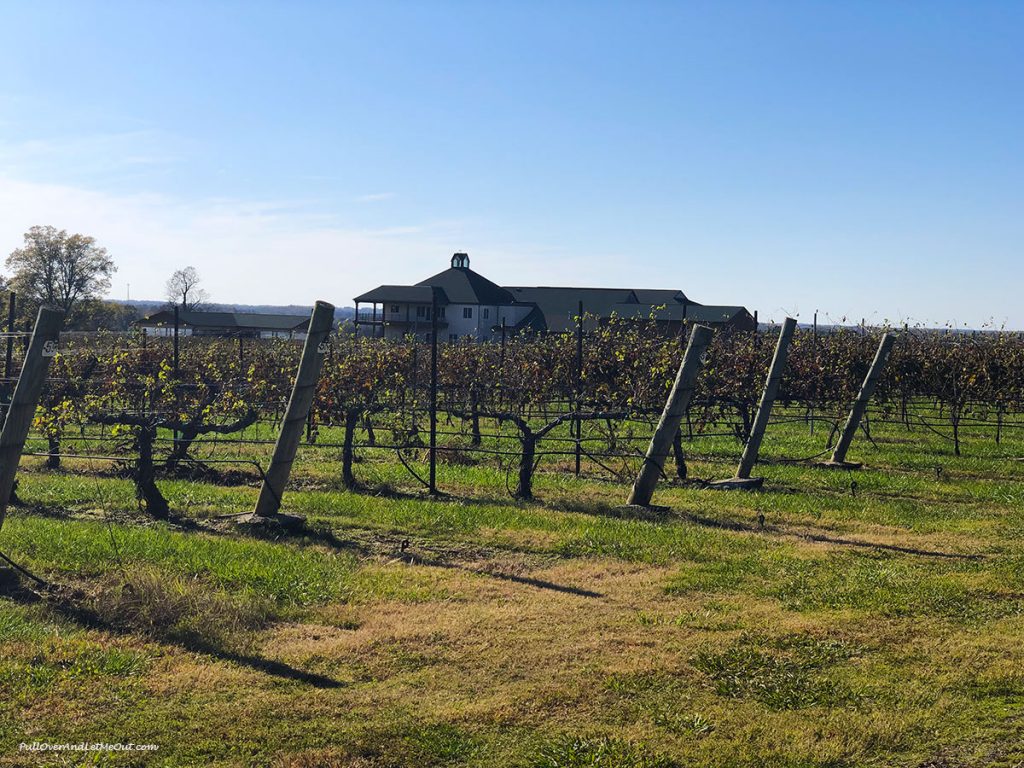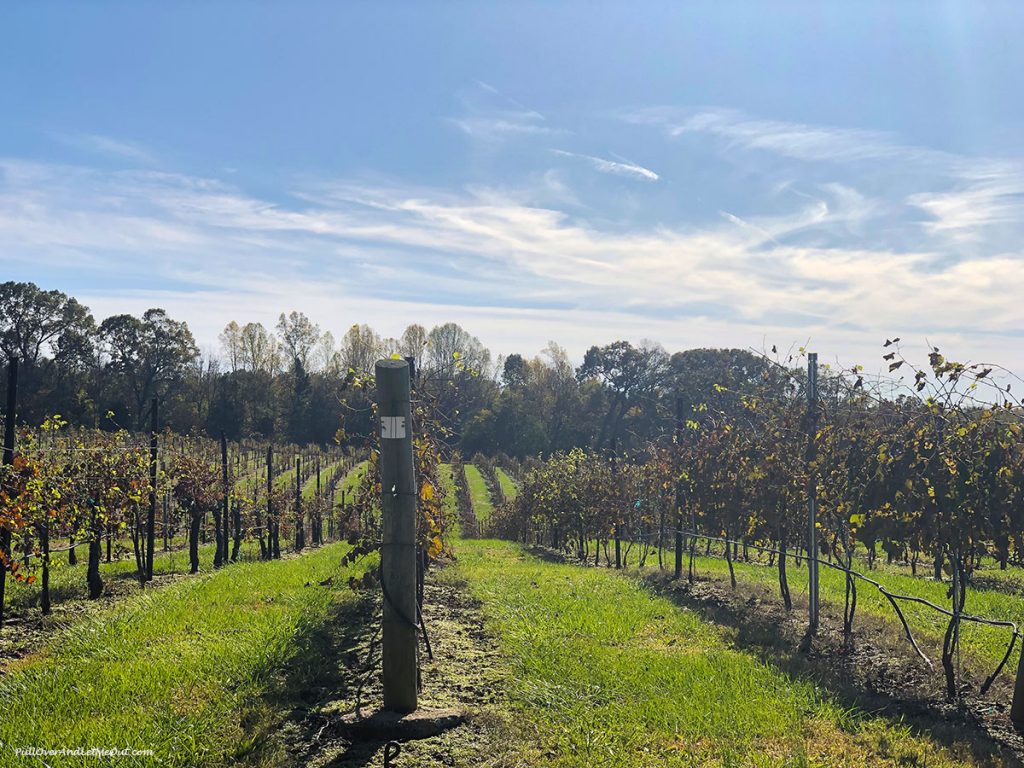 Approaching on the panoramic drive, you may think you've arrived in Europe. Rows and rows of grapevines surround the winery on the sprawling property.
Get out of the car, stroll the vineyards, and enjoy the fresh country air. The scenery is breathtaking and reminiscent of scenes out of Napa or Tuscany. RayLen even offers patio seating so guests may sip wine outdoors while enjoying the bucolic setting. It's easy to see why this is a popular destination for special events and festivals in addition to its everyday allure.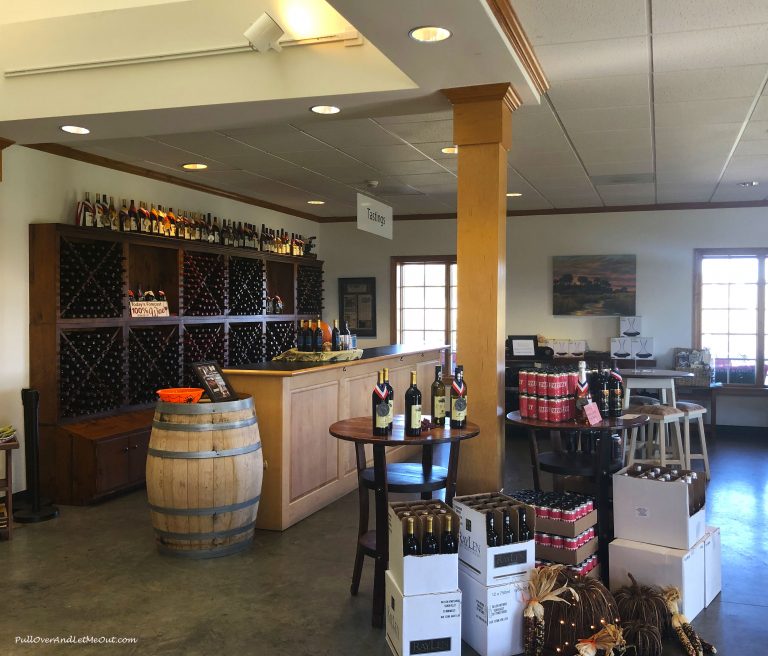 The tasting room at RayLen is an inviting spot decorated with all things wine. Friendly staff welcome visitors whether they're local regulars or road weary travelers taking a break. Spacious enough for hosting a variety of events and parties, the room also houses the expansive collection of RayLen's award-winning wines. And speaking of RayLen wines….
Step up to the bar and sample the offerings. For my visit, I'm curious about their reds.
Cab Franc, Rosé of Cab Franc, and Category 5 are but a few of the flavors I enjoy sampling.
While it's killing the local gentleman at the bar watching me pour out so much of my samples (It's a road trip after all) the small sips give a glimpse into the taste and artistry the winemaker, Steve Shepard, calls upon to craft these varietals.
While I taste, I'm not only sampling, I'm learning. My host provides me with the background of each wine I try – making the flavors more easily distinguished and educating me on the finer points. 
I choose the Cab Franc and Rosé of Cab Franc to take home with me. With an expansive assortment of wines, there's something certain to please every palate at RayLen.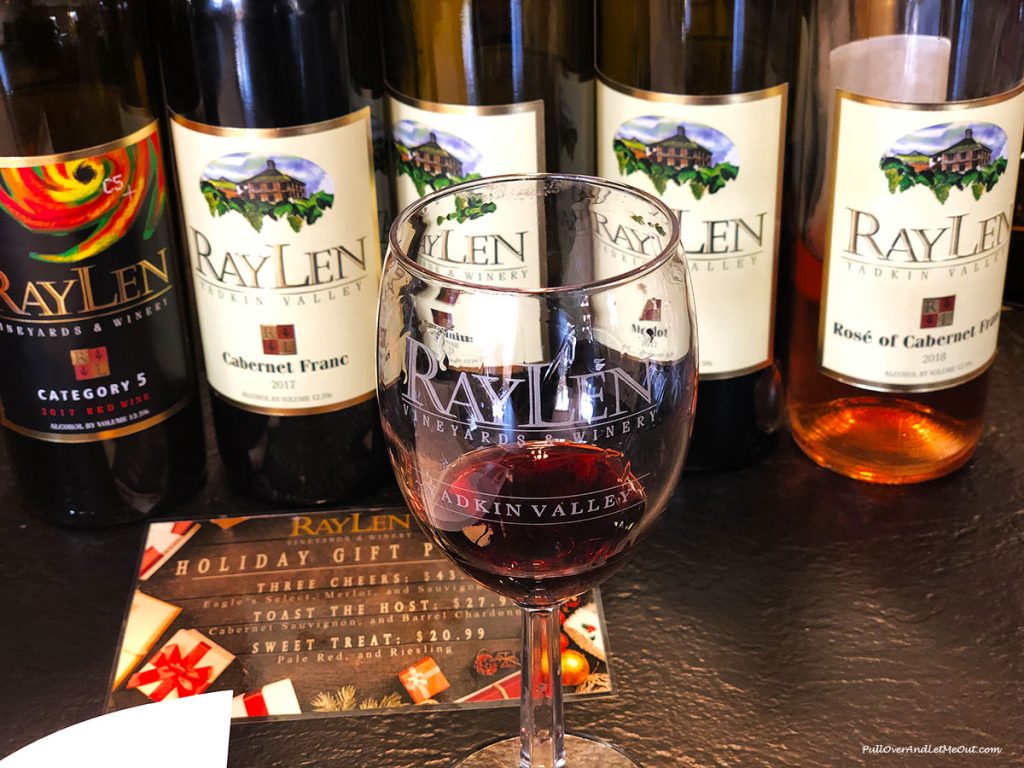 RayLen Vineyards & Winery is one of the premier wineries of North Carolina's Yadkin Valley Wine Country. The rich soil and agreeable climate make this region of the state ideal for growing European-style grapes.
With its proximity to Winston-Salem, Charlotte, the Triad, and Interstate-40, this winery is convenient to an array of visitors as well as locals. It's excellent as a stand-alone winery visit or for combining with multiple wineries as part of a tour of the Yadkin Valley Wine Country.
Beyond its scenic location and advantageous locale, the wines are truly the star attraction at RayLen. Although I was lured by the large sign on I-40, the wine is the memorable take-away from this enjoyable North Carolina winery.
RayLen Vineyards & Winery
3577 US Highway 158 Mocksville, NC 27028
RayLen FAQs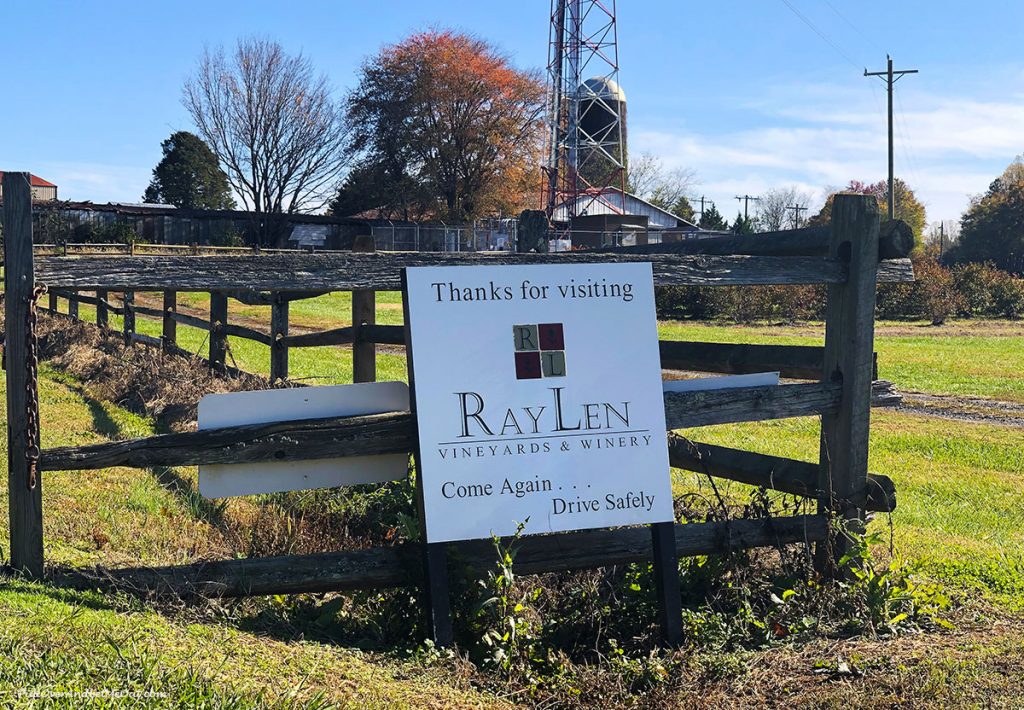 Have you visited RayLen Vineyards & Winery or any other wineries in the Yadkin Valley? Let me know in the comments below.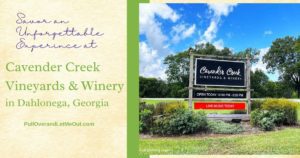 Cavender Creek Vineyards & Winery is a thriving and welcoming wine destination perfect for wine enthusiasts and anyone seeking a scenic escape from the daily grind. Travel there with PullOverandLetMeOut to discover this charming winery in the Appalachian foothills.
Read More »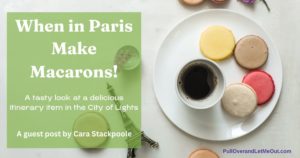 Guest blogger Cara Stackpoole shares a delectable itinerary item in the City of Lights. Discover why making macarons is a memorable experience.
Read More »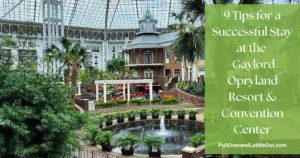 The Gaylord Opryland Resort & Convention Center in Nashville is a well-known attraction in the city. PullOverandLetMeOut looks at some smart hints for making the most of a stay at the famous hotel.
Read More »