I was feeling a little lost and a tad blue, so I went looking for less in a world that's always expecting more. The news, people, places, and things of 2020 were getting to me. Having just watched the movie, "Eat, Pray, Love," perhaps I was a little more introspective than usual and in the proper frame of mind for intentionally veering off the path. Maybe I wasn't seeking a total road-less-traveled but one in the opposite direction of the crowds where I could reflect. I found the Road to Nowhere in Bryson City, North Carolina.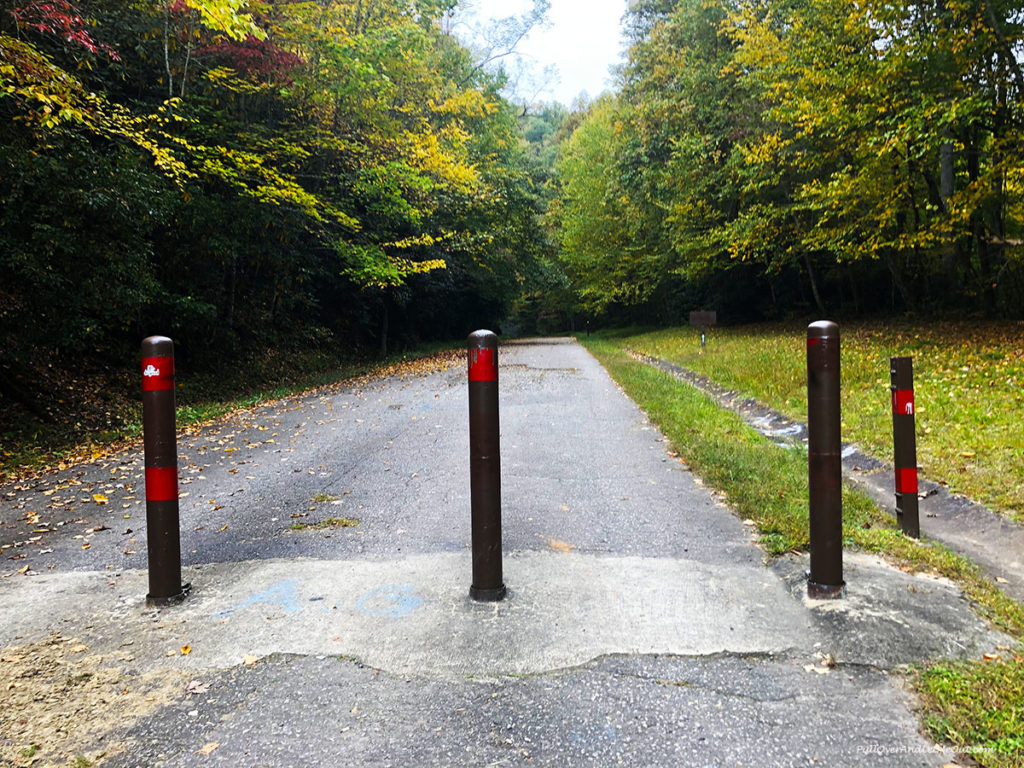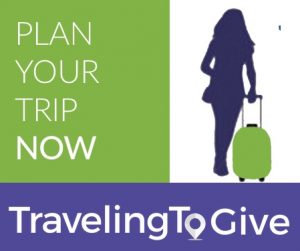 Disclosure:
Many links you see on this site and within our trip planning tool are affiliate links. If you click through and make a purchase I'll get a small commission and it won't cost you any extra. On selected stories, for those hotel and car bookings made using our TravelingToGive™ tool we contribute 2.5% of gross hotel and car sales to Paws for Purple Hearts. So, thanks in advance for helping me keep bringing you the content you enjoy and at the same time, giving back to those who so bravely serve our country! #everytripmatters
In a world that's turned on its head, I needed to travel to a place that's remote and somewhat pointless. As I got about halfway there and realized I had not passed a soul on my drive, I felt uneasy. What kind of responsible travel writer puts herself in uncomfortable situations while solo traveling? I hadn't told another human being where I was going. I just took the road. What will I really find when I arrive?
I pushed aside fearful thoughts and continued. Thankfully, my mind was put at ease when I arrived and discovered a smattering of fellow travelers. I parked the car and proceeded on foot to the tunnel at the end of the road.
Lakeview Drive or as it's known best by locals in Bryson City, The Road to Nowhere, took me six miles into the Great Smoky Mountain National Park, past a spectacular view of Fontana Lake, to a spot in the road that ends at the mouth of a tunnel. While most may think it a boring destination, I loved it.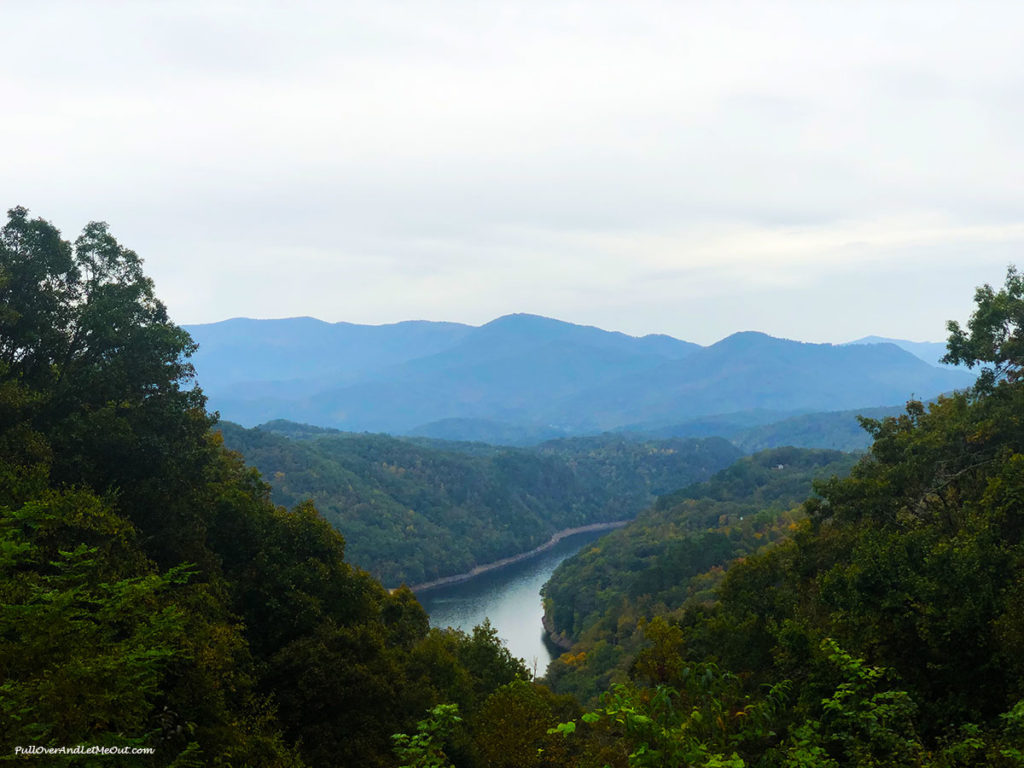 The Road to Nowhere NC History
The Road to Nowhere has its roots back in the late 1930s and early 1940s when Swain County, North Carolina, gave up most of its private land for the creation of Fontana Lake and the Great Smoky Mountain National Park.
With the repurposing of the private land came the forced relocation of hundreds of people. Along with the development of the park, their homes were gone, and so was Old Highway 288 which was the route to these communities. The old road was submerged under the deep waters of the lake.
The government promised to replace Highway 288 and of particular significance to the displaced people, the new road would provide access to the old family cemeteries where generations of ancestors remained behind. Lakeview Drive was to stretch along the north shore of Fontana Lake, from Bryson City to Fontana, 30 miles to the west. However, an environmental issue arose, and construction halted with the road ending at the mouth of a tunnel a mere six miles into the park.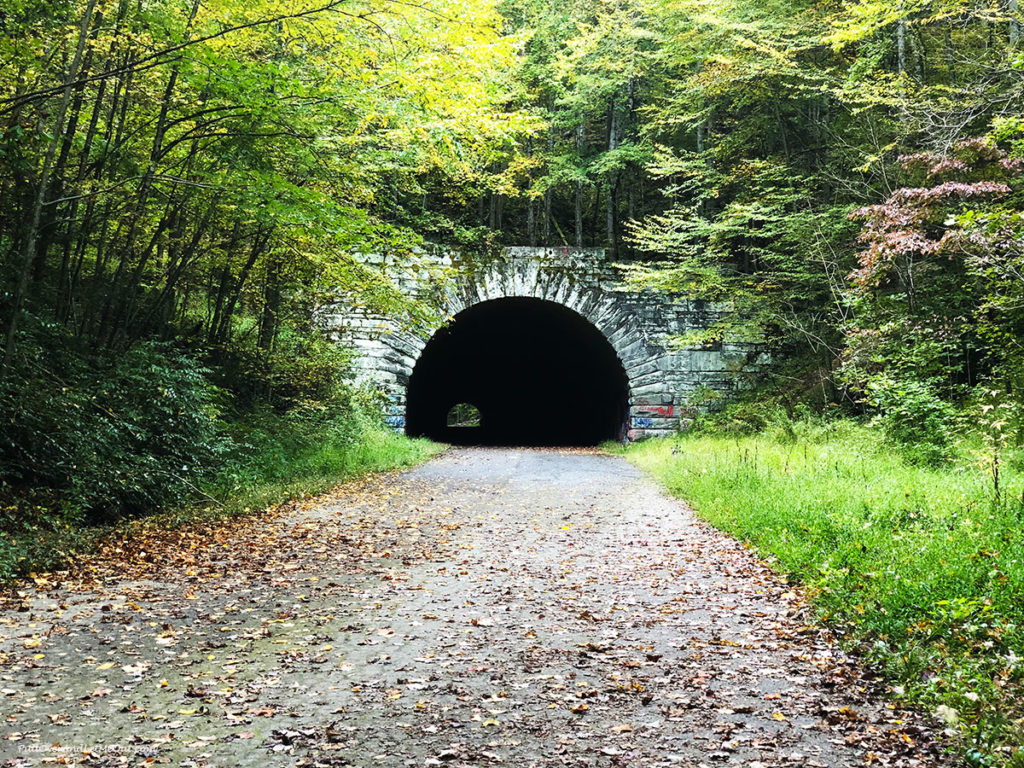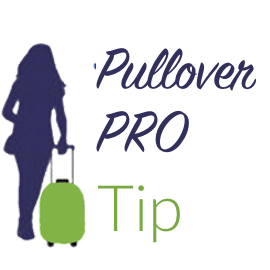 On weekends throughout the summer, the Park Service still ferries groups of Swain County residents across Fontana Lake to visit their old family cemeteries for Decoration Days and family reunions. ~ Bryson City, North Carolina 
How do you get to the Road To Nowhere North Carolina?
Today, The Road to Nowhere is a scenic drive, tourist attraction, and gives access to several hiking trails in the Great Smoky Mountain National Park.
The road is easy to find. Simply follow Everett Street north out of Bryson City which becomes Fontana Road then turns into Lakeview Drive and continues on until you reach the end. Park the car, get out, and explore. The peaceful solitude and picturesque tunnel are but a small part of the appeal. 
While the road's backstory and the construction of the park and Fontana Lake are compelling, it's what this dead-end did for me personally I found most impactful.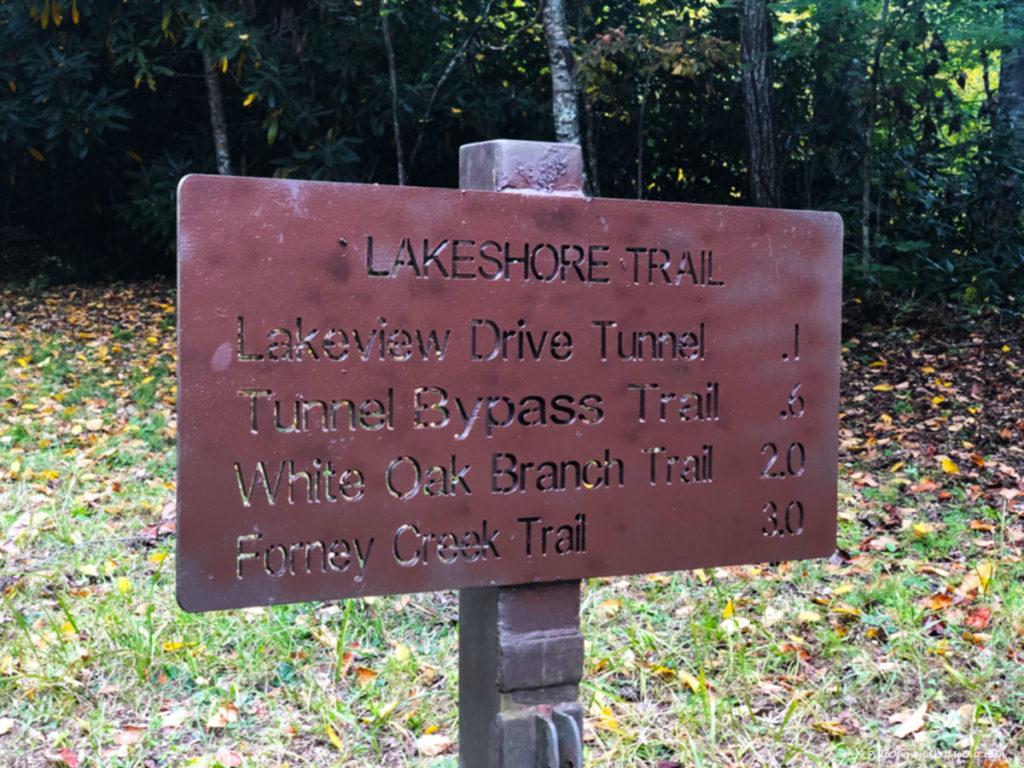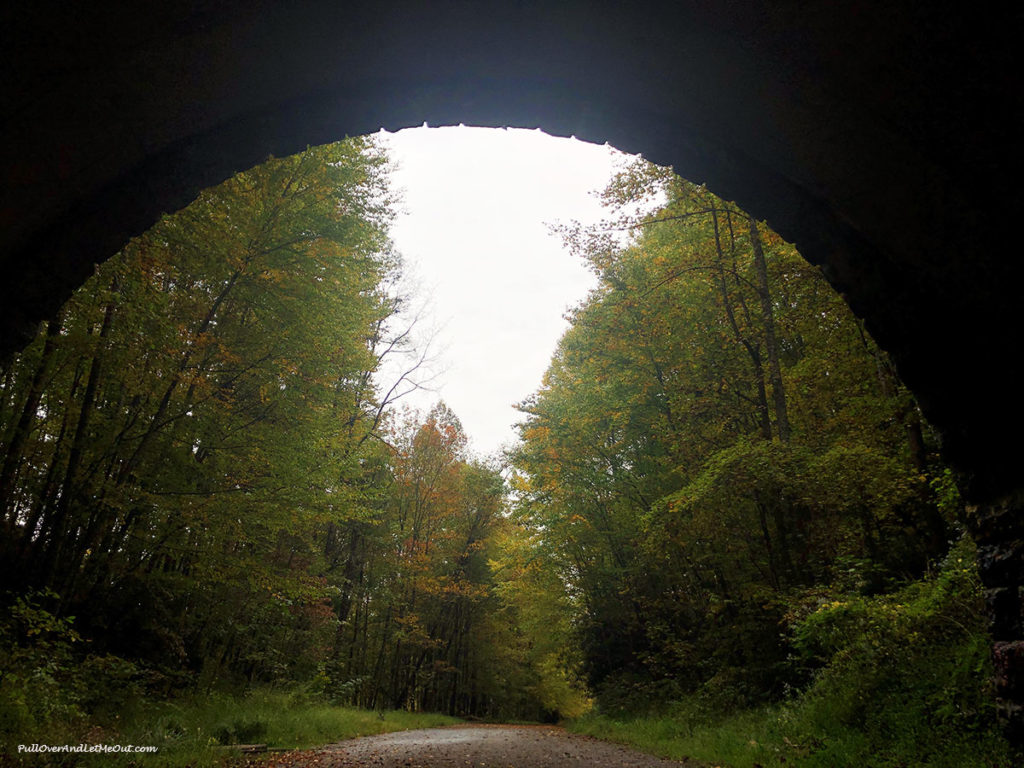 Exploring and reflecting on the Road to Nowhere
This year has honestly been a soul-sucker. Struggling to keep a travel website afloat, lockdowns, loved ones suffering through illness, friends dealing with unemployment, and the heated rhetoric and divisions politically have been trying. Simply put, I've had it and I know I'm not alone.
The canceled trips and disappointments of 2020 have left me weary. I want things to return to normal. I'm tired of phrases like "pivot," "the new normal," "wear a mask," and "social distancing." I miss the festivals. I miss group gatherings. I want to smile and say hello to people I meet on the street. And I don't want to look at every stranger I encounter as a potential carrier of the plague. I'm exhausted with it all.
So, what does my self-indulgent venting have to do with the road to nowhere?
Nothing and everything.
Taking the road-less-traveled has been a priority of mine from the moment I stumbled upon (literally) poet Robert Frost's grave in Bennington, Vermont, when I was in my 20s. I love family travel. I love traveling with friends. However, it's the deep thinking and soul searching I do while traveling solo that recharges my battery and restores mental clarity. More often than not, this happens on the road-less-traveled.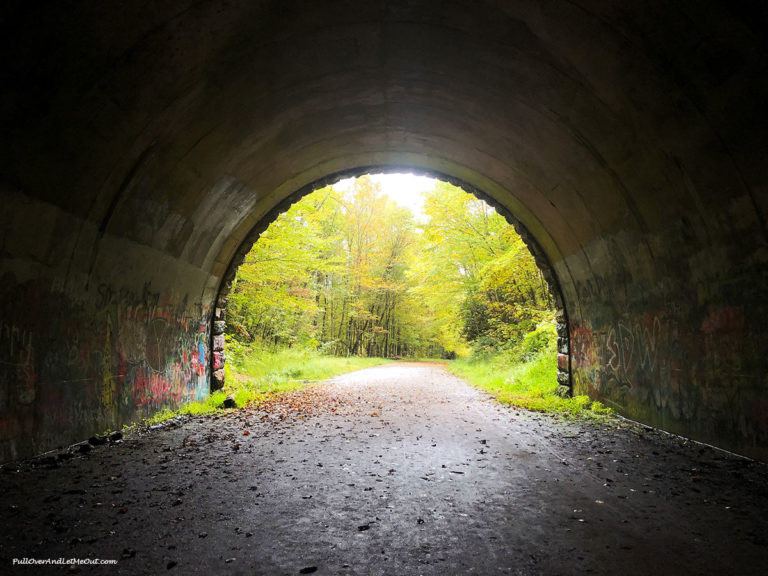 "Travel far enough to meet yourself"
Taking the Road to Nowhere in Bryson City delivered a perfect amount of solitude paired with time to think and reflect. That's the crucial element of solo travel I crave at my core.
Surrounded by nature, breathing in the fresh air, and gazing out at the changing colors of fall leaves, I savored the serenity of the moment. I thought of the things and people in my life. I sorted through concerns about what's important and what isn't. I took deep breaths and resolved to let go of anxiety and situations that aren't working in my life. I decided on the new directions to follow and paths to forge. I quietly listened to the voice inside telling me I'm worthwhile, my opinions matter, and so do my feelings.
The fresh air, scenery, solitude, and pleasure of wandering off the beaten path permitted me to ruminate and reinvigorate. It's why I travel alone.
Regenerative companionless time spent experiencing a new place propels and enthuses me, but more importantly, saves and restores me. Best of all, traveling solo lets me become reacquainted with the real me.
If you ever find yourself near The Road to Nowhere take it. Then, "travel far enough to meet yourself."
The Road to Nowhere
Bryson City, North Carolina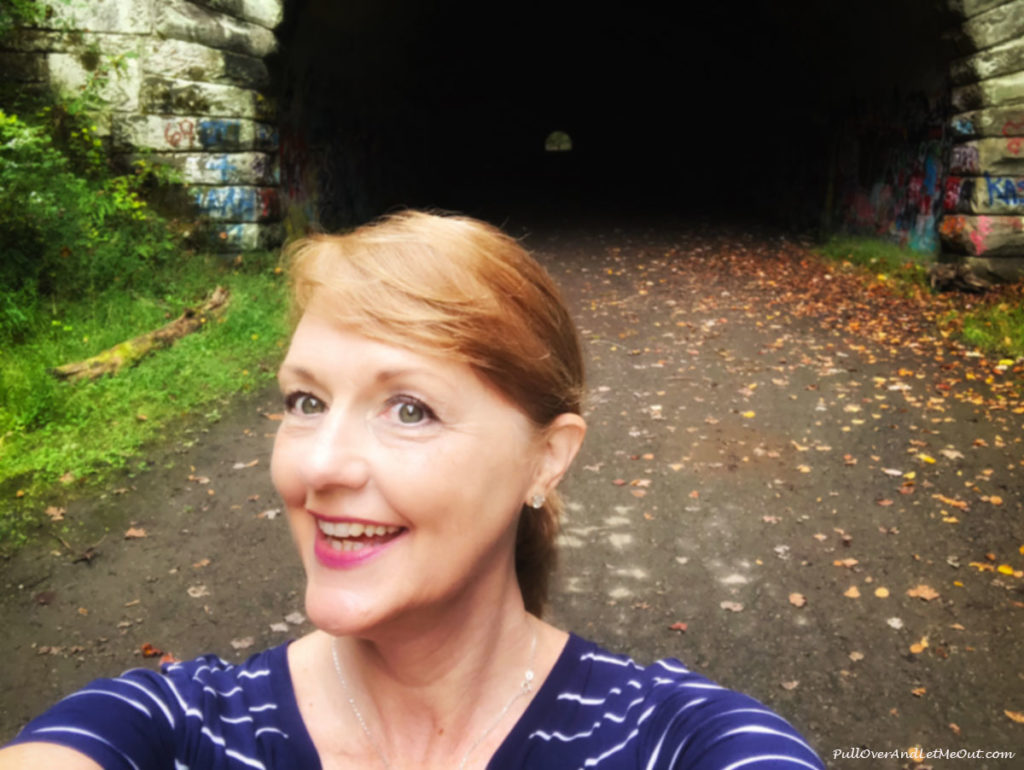 This song was in my head the entire time!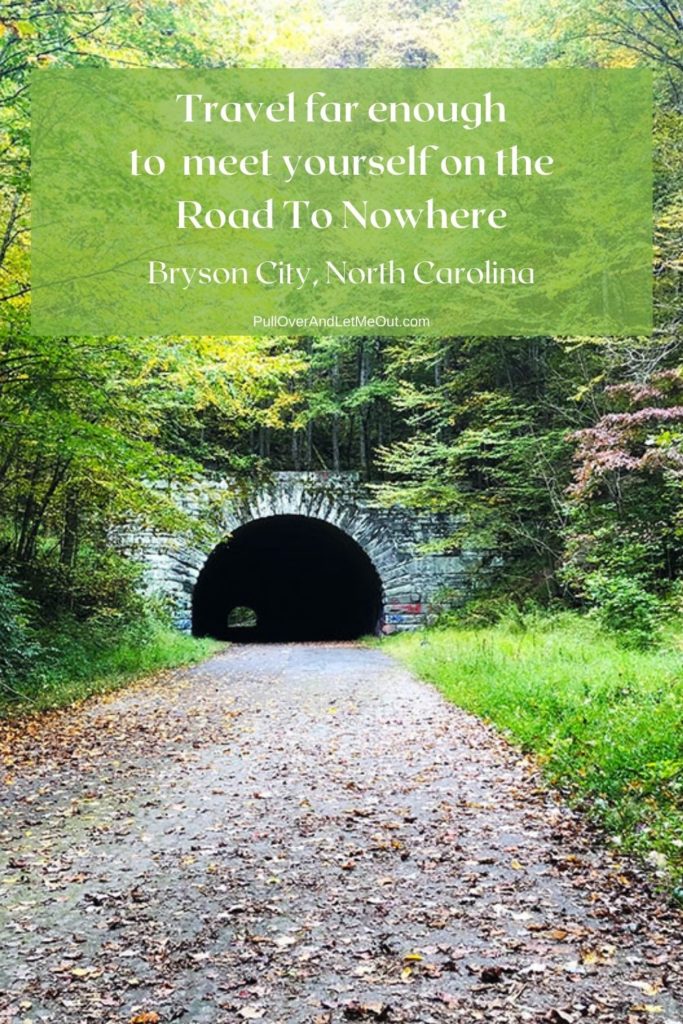 ► Plan Your Trip To The Road to Nowhere Bryson City, North Carolina Now!
How does TravelingToGive™ work?
It makes it simple to plan your trip and to give back with each trip. We've pre-filled the destination from the article and if there are multiple places mentioned in the article, we've put the one that is best used as your base to see all of the places mentioned.
Just select I'M STAYING and enter the travel dates and hit SEARCH. It automatically uses the first place in the article. For a multi-day trip, if you stay near that location, you should be able to use it as your base. If available, you'll also see B&Bs, condos, apartments and private homes in the results.
Can I change the destination? Yes, it is super simple. Just click on the pencil and enter the name of any place mentioned in the story. Or you can enter any address or even the name of a company if you are mixing business and pleasure.
Just click I'M DRIVING and you can see how long it will take, get driving directions and even rent a car if you need one.
Yes, we guarantee the best published rates on hotels. No more spending hours looking for the best price. Click on the link for BEST RATE 110% GUARANTEE for details.
Can I earn frequent traveler points?
On hotel bookings, this is up to the hotel chain. Once you make your booking and have received your confirmation, call your hotel loyalty number and ask them to enter your number in the record. Or you can ask at the hotel when you check in. On car rental or air bookings, the system will prompt you for your number and it will be in your booking with the travel provider.
I have a charity that I would like to benefit with my travel. Can I do that?
Yes, we realize that while the charity we have selected may not resonate with everyone.

If you want to sign up for your own tool, either as an individual, a company or a non-profit, click on the link below to register for your own tool. It is free and it only takes minutes.
Hey pinners, save this for pinning after your trip
After you get back from your trip, please use these images to post to social media or post your own photos.  Please tag us on your post #pulloverandletmeout
You can also use the social sharing links on the SmartTrip tool.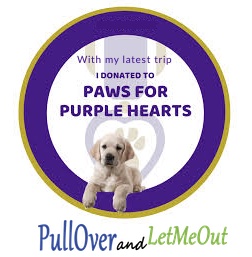 More Stories You'll Love Reading!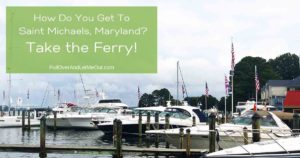 Travel to Saint Michaels, Maryland with Pull Over And Let Me Out and let the Oxford-Bellevue Ferry do the driving!
Read More »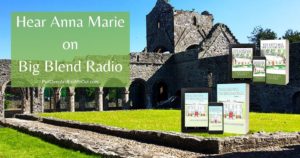 Hear author, Anna Marie Jehorek, guest on Big Blend Radio where she discusses her acclaimed fictional novels set in Ireland
Read More »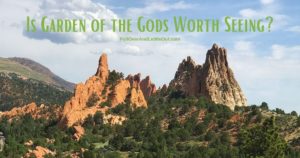 Travel to Garden of the Gods in Colorado Springs, Colorado with PullOverAndLetMeOut and find out if this iconic landmark is worth seeing
Read More »
Shop for the hottest travel gear!