Between mid-June and mid-July, something magical happens in Raleigh, North Carolina. Rows and rows of glorious sunflowers appear. What started as acres of sunflowers planted along the Neuse River Greenway Trail has relocated and for now, found a home close to downtown in the Dorothea Dix Park. The brilliant floral display has become a favorite pop-up tourist attraction better known as the Raleigh Sunflower Field. Here are eleven pictures that will make you want to visit now.
The Raleigh Sunflower Field
This year, the brilliant golden blossoms are predicted to be in full bloom from July 4-17, weather permitting.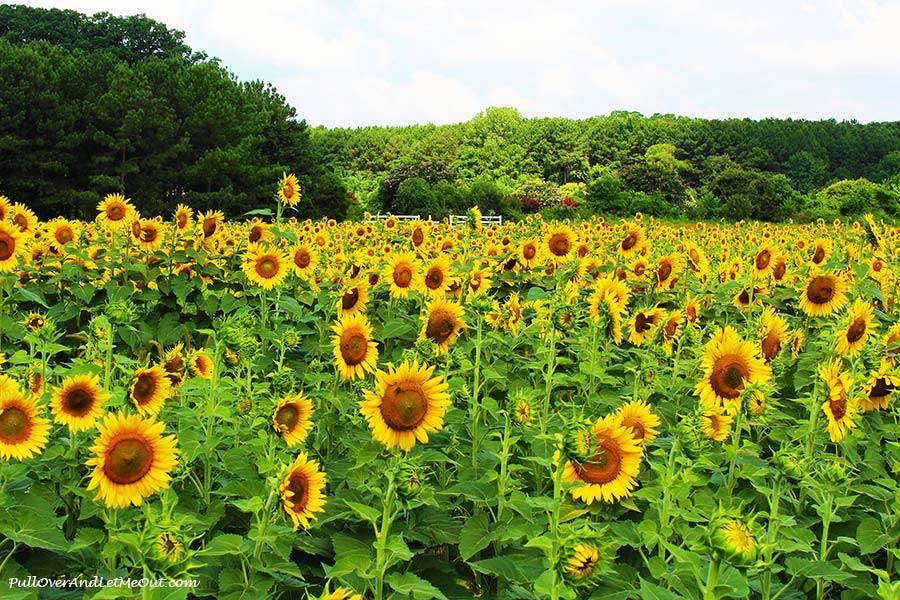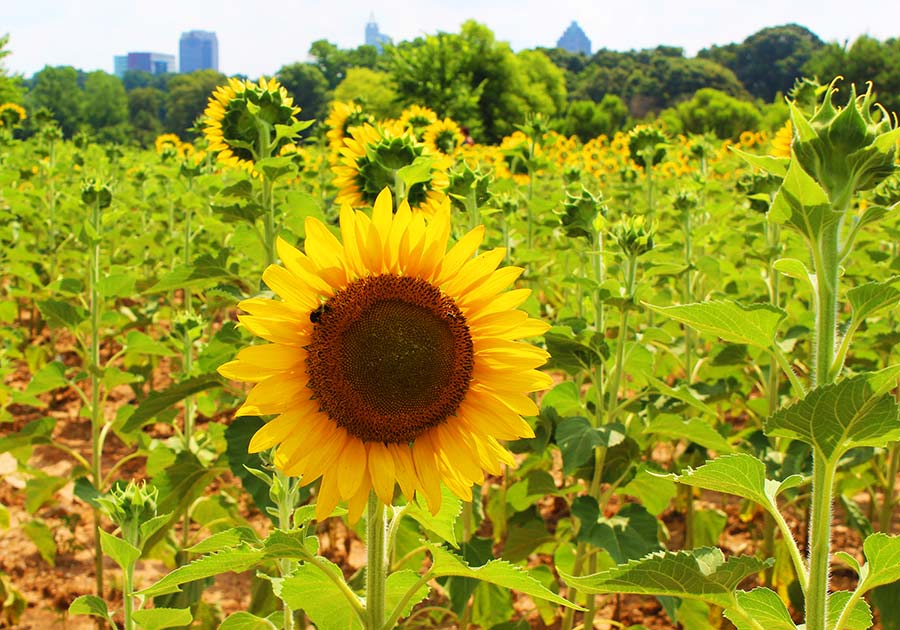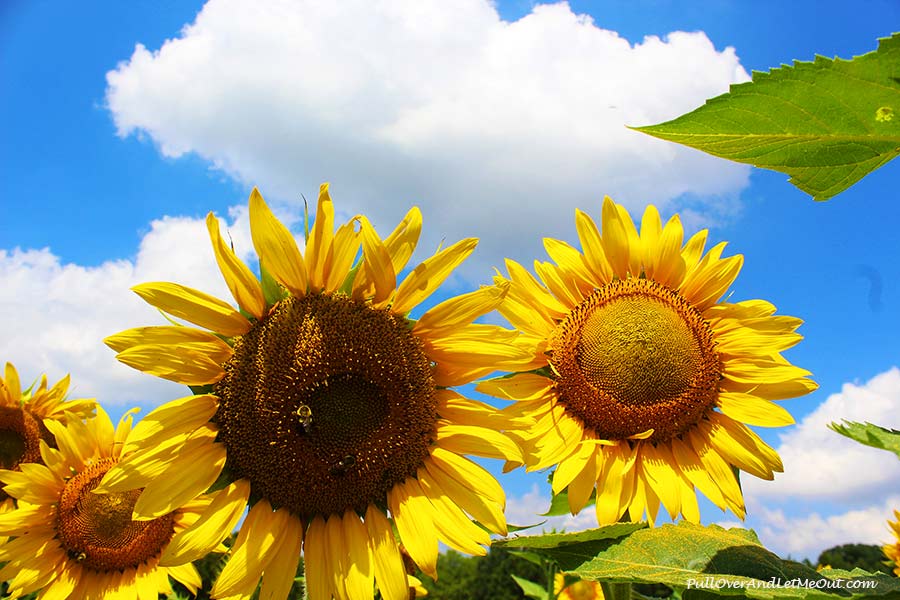 Major Photo Op
The Raleigh sunflower field attracts visitors for a variety of reasons, but without a doubt, the biggest draw is the photo op. We're not in Kansas so a field of sunflowers is a novelty in the City of Oaks.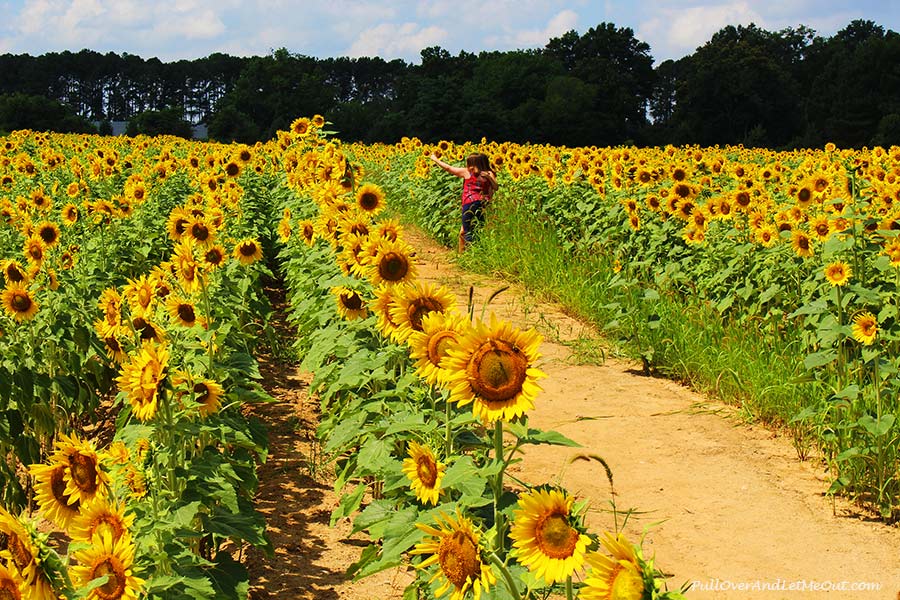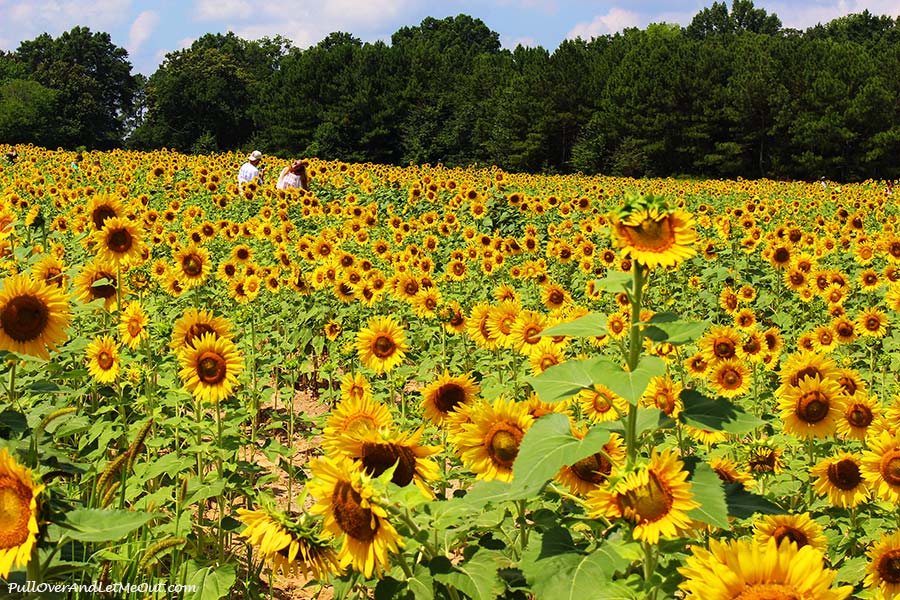 Bee-utiful 
The bees are busy in the Raleigh Sunflower field. They're oblivious to company as they go about their important job.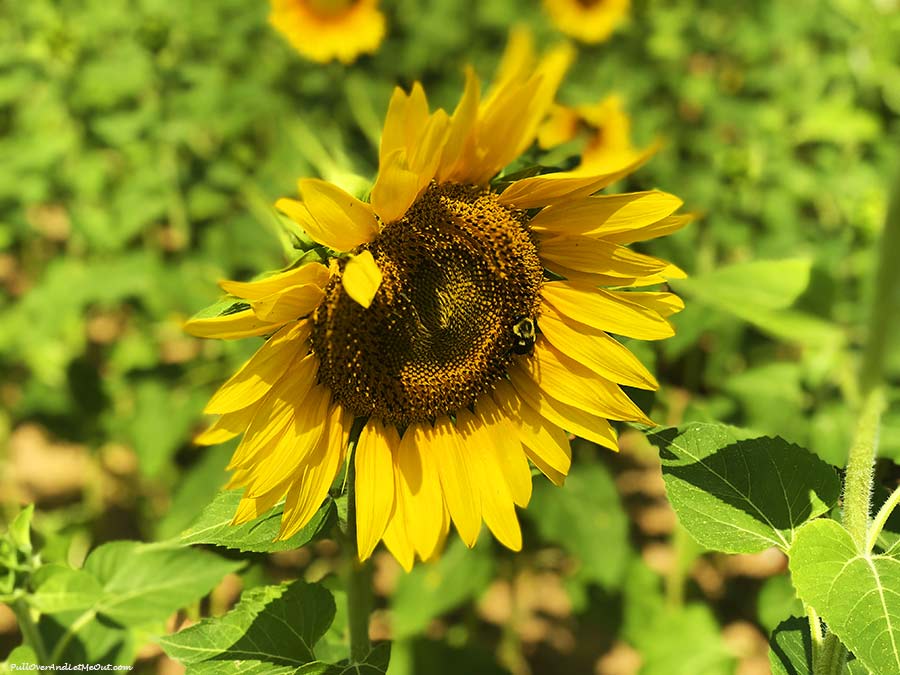 SunFest
On Saturday, July 14th from 2-7pm, there will be a celebration called SunFest at Dix Park. The event will be the culmination of a beautiful blossoming season featuring live music, food vendors, games, and an array of fun festivities.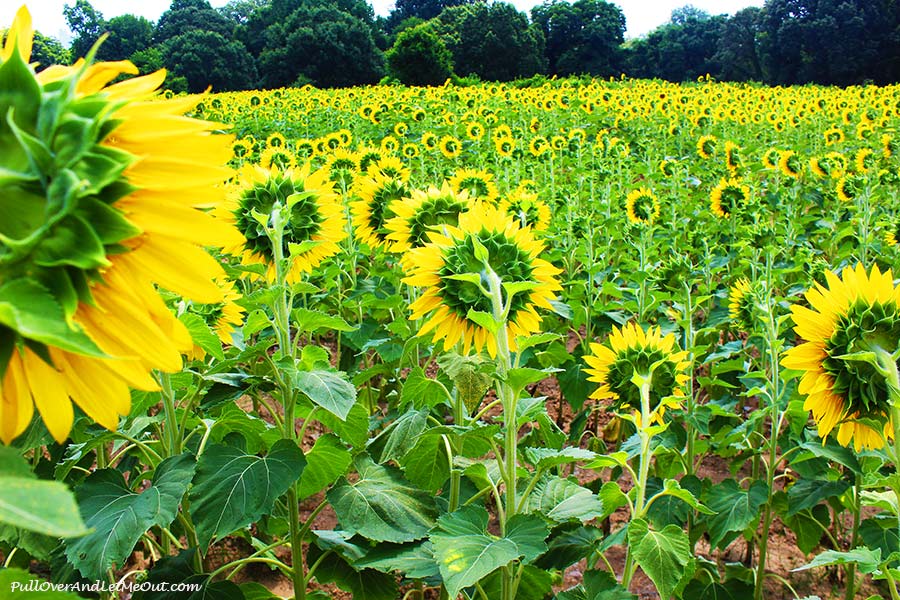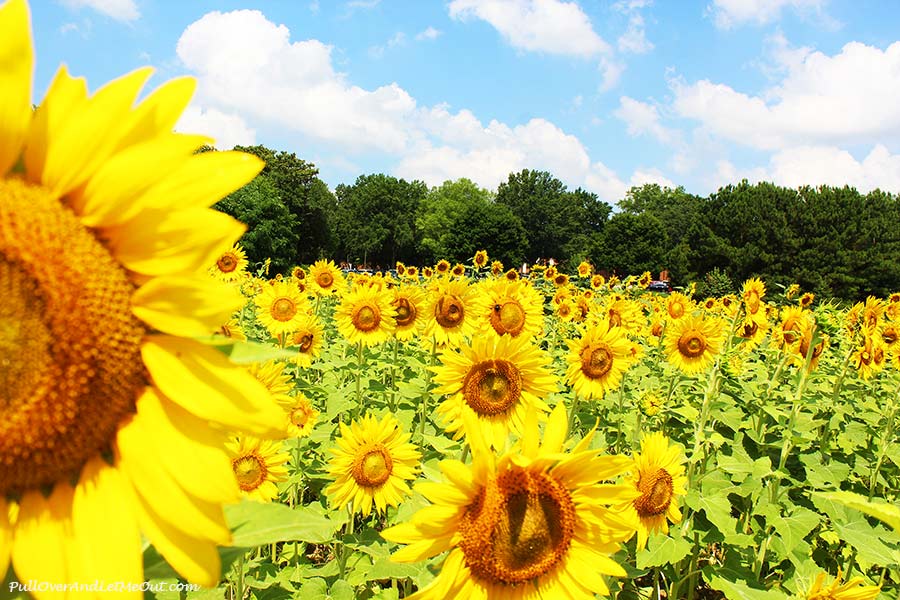 When The Bloom Fades
These golden flowers will serve a purpose even after their bloom fades. According to VisitRaleigh, once they're harvested, the sunflower seeds will be used to create biodiesel fuel which will, in turn, be used to operate tractors and other farm equipment.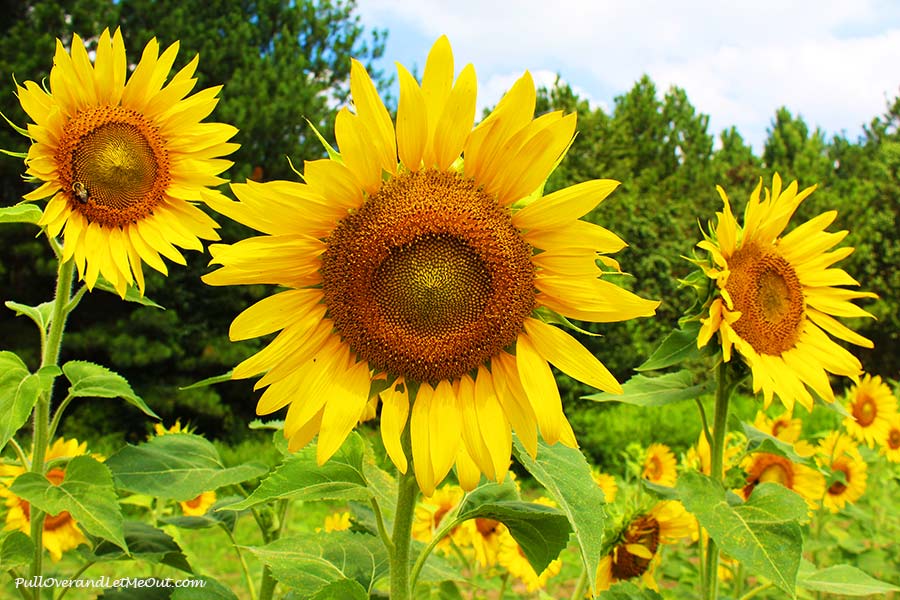 Planning Your Visit
The Raleigh Sunflower Field is located just off Hunt Drive on the Dorothea Dix Park property near the soccer fields. Parking is free. Wear comfy shoes, sunblock, and cool clothing. Morning or evening is ideal for viewing the flowers. Don't forget to bring your camera. Oh, and hurry! These dazzling beauties are only around a brief time each year.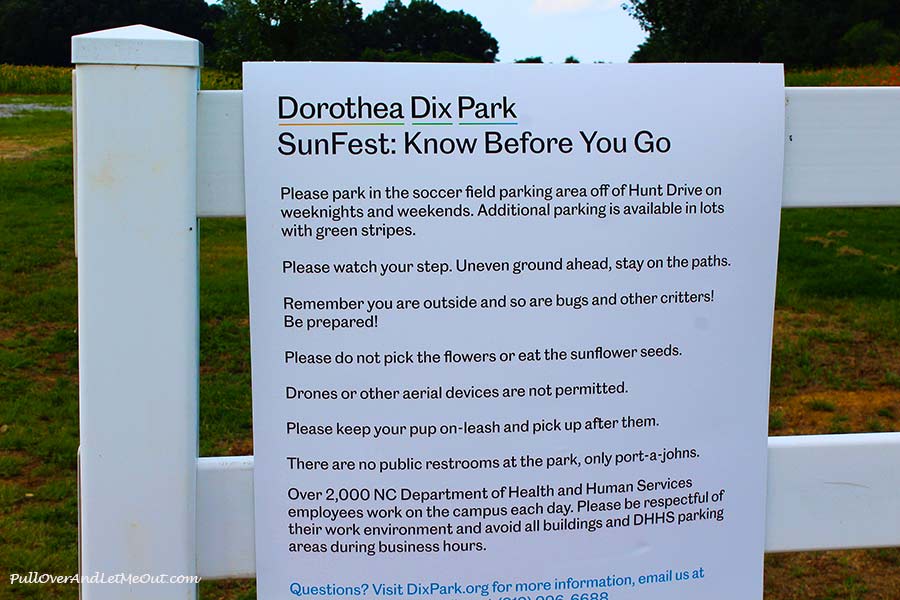 The Future
There are big plans in the works for the Dorothea Dix Park so who knows if the Raleigh Sunflower Field will remain in the location long term. Nonetheless, for now, the park is an excellent spot for the annual blooms and enjoying them while they last.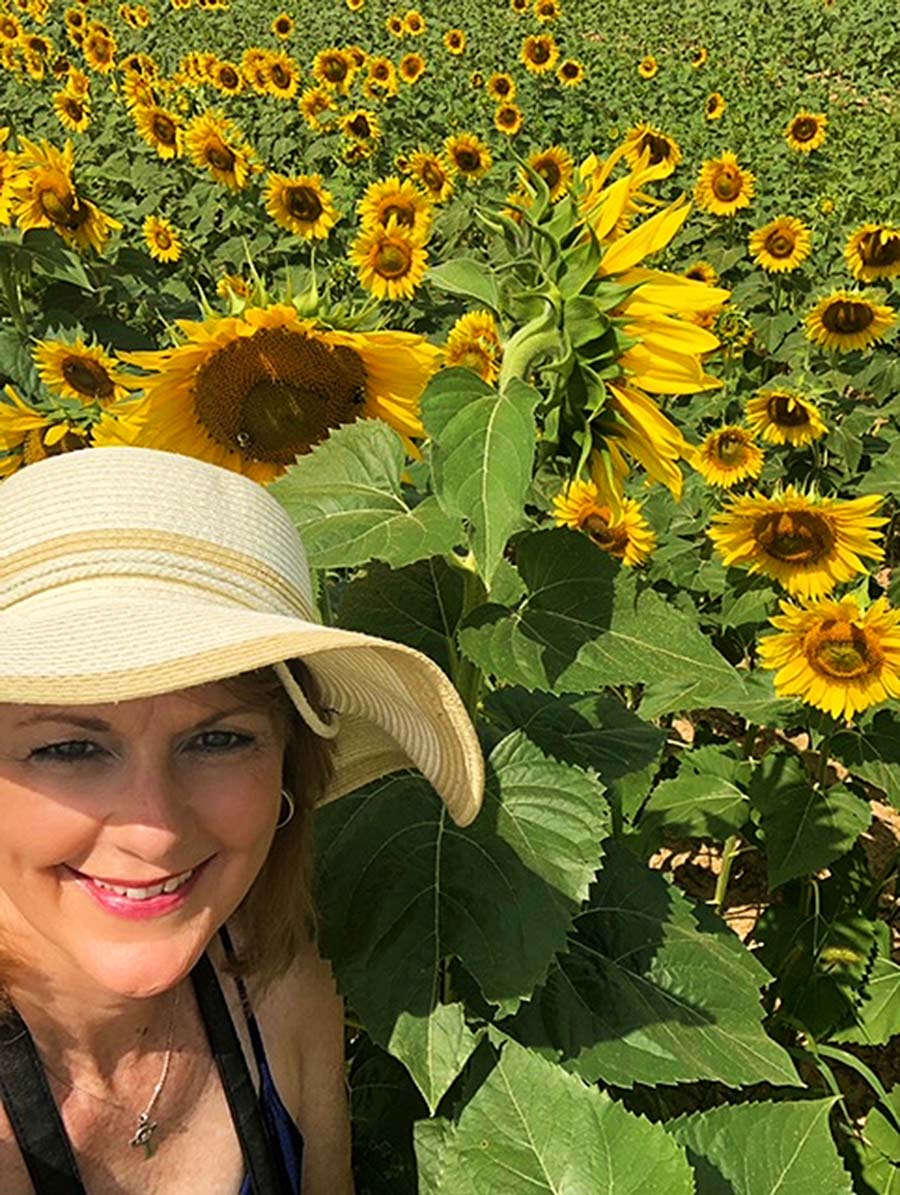 "Keep your face to the sunshine and you cannot see the shadow. It's what the sunflowers do."
~ Helen Keller
Hey, Pinners! Pin This!