A tour of the Grand Canyon is a bucket-list item for many travelers. While the geological wonder is an amazing sight to see, determining the best way to experience this destination raises a number of questions. Questions like how to get there, how to best experience nature, and how to make the most of your time there. Travel with PullOverandLetMeOut to find out if taking a tour is the best way to see the Grand Canyon.
Disclosure:
Many of the links you see on this site and within our trip planning tool are affiliate links. If you click through and make a purchase, I'll get a small commission and it won't cost you any extra. On selected stories, for those hotel and car bookings made using our TravelingToGive™ tool we contribute 2.5% of gross hotel and car sales to Paws for Purple Hearts. So, thanks in advance for helping me keep bringing you the content you enjoy and, at the same time, giving back to those who so bravely serve our country! #everytripmatters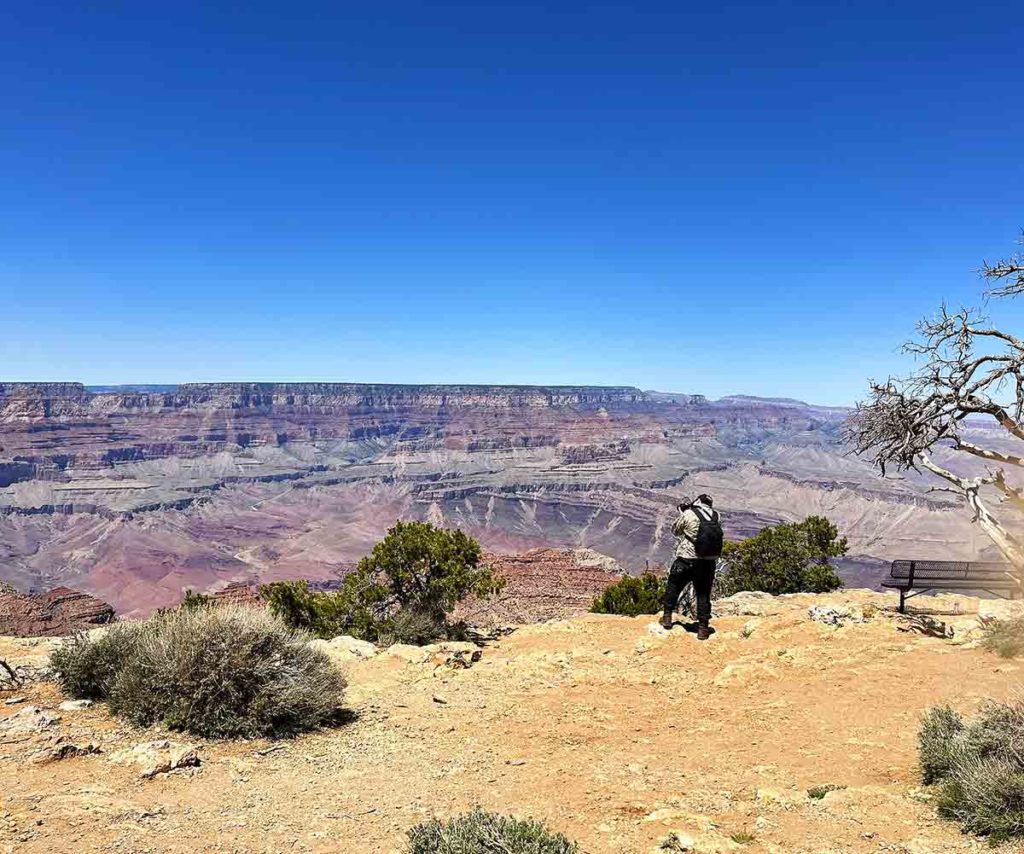 Finding the Best Grand Canyon Tour
The Grand Canyon offers a variety of tour options for visitors to explore its breathtaking beauty, but the key is to select the right one for you and your group. With an extensive range of choices available, the Grand Canyon boasts many options to suit every preference. The selection seems boundless, from independent explorations to immersive themed excursions spanning several days. Let's explore a handful of the most favored approaches to touring the Grand Canyon, allowing visitors to uncover the wonders of this remarkable destination in their own unique way.
One of the better-known tours is the Grand Canyon Railway in Williams, Arizona. The Grand Canyon Railway is a historic train that runs from Williams, a town about 60 miles south of the Grand Canyon, to the Grand Canyon National Park's South Rim. The train journey is approximately 65 miles long and provides a nostalgic experience reminiscent of the early days of rail travel.
The train is outfitted with vintage locomotives and carriages that have been meticulously restored to their former glory. Passengers can select from a variety of service classes, ranging from Coach to First Class and the luxurious observation dome.
The Grand Canyon Railway journey is a scenic and leisurely ride through picturesque landscapes such as ponderosa pine forests and open grasslands. Along the way, onboard musicians perform live music and tell cowboy stories to passengers.
You have time to explore the Grand Canyon at your own pace once you arrive at the South Rim. You can visit different viewpoints, hike along the rim, or even take a shuttle bus to various parts of the park. Following that, you board the train for your return trip to Williams.
Because this is a very popular tour, booking ahead of time is essential! There are several ticket packages to choose from, including AAA discounts and everyday discounts. 
Helicopter tours offer a unique and exhilarating way to see the Grand Canyon from above. These tours provide breathtaking aerial views of the canyon, allowing you to appreciate its vastness and majestic formations. They frequently include narration and offer excellent photographic opportunities. They are, however, a bit pricey, so you will need to factor this into your travel budget.
Rafting tours on the Colorado River are an exciting way to explore the Grand Canyon. These excursions can range from half-day to multi-day excursions. Choose between motorized raft tours and more physically demanding paddle raft or oar-powered tours. Rafting tours allow you to get up close and personal with the canyon's towering walls while also experiencing the thrill of navigating its rapids.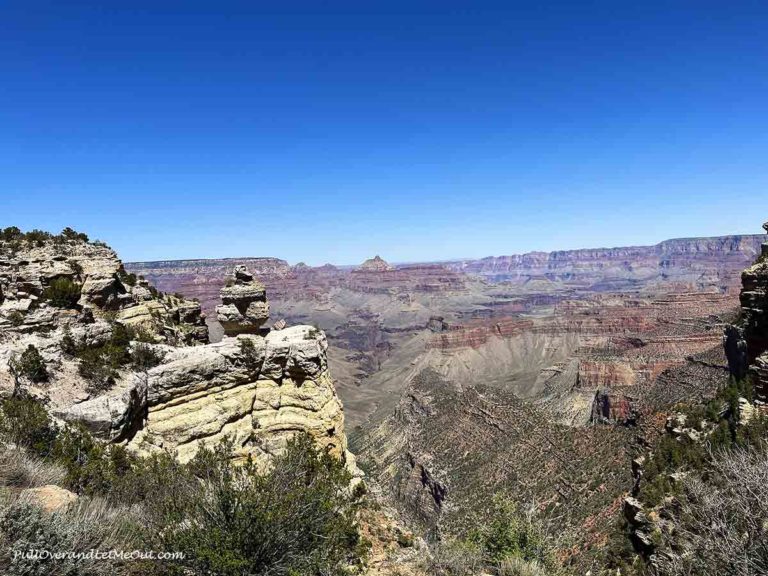 Hiking tours are ideal for those who prefer a more active and immersive Grand Canyon experience. Hikes along the rim or down into the canyon allow you to explore the canyon's trails and discover its hidden gems. There are a variety of routes and difficulty levels to suit both novice and experienced hikers. Bring plenty of water and wear comfortable hiking boots!
For visitors looking for a comfortable and informative way to explore the Grand Canyon, bus or jeep tours are a popular option. These guided tours take you along scenic routes, stopping at designated viewpoints to take in the breathtaking scenery. Guides frequently share interesting facts and stories about the geology, history, and wildlife of the canyon, which enhances your experience. Likewise, the tour companies will often pick you up and drop you off at your hotel which is a huge convenience.
For our visit to the Grand Canyon, we selected a small group tour through Viator with Arizona Tour and Travel which was a remarkable experience from start to finish.
The tour began with a convenient 7 a.m. pickup from our Sedona hotel, setting the tone for a stress-free adventure. Bobby, our tour guide, expertly navigated the route, providing insightful commentary along the way. The tour made strategic stops at marvelous viewpoints, allowing us to photograph the breathtaking scenery and soak in the canyon's immense beauty. Bobby's knowledge and enthusiasm for the area added a layer of depth to our journey, making it an unforgettable Grand Canyon adventure.
Wuptaki National Monument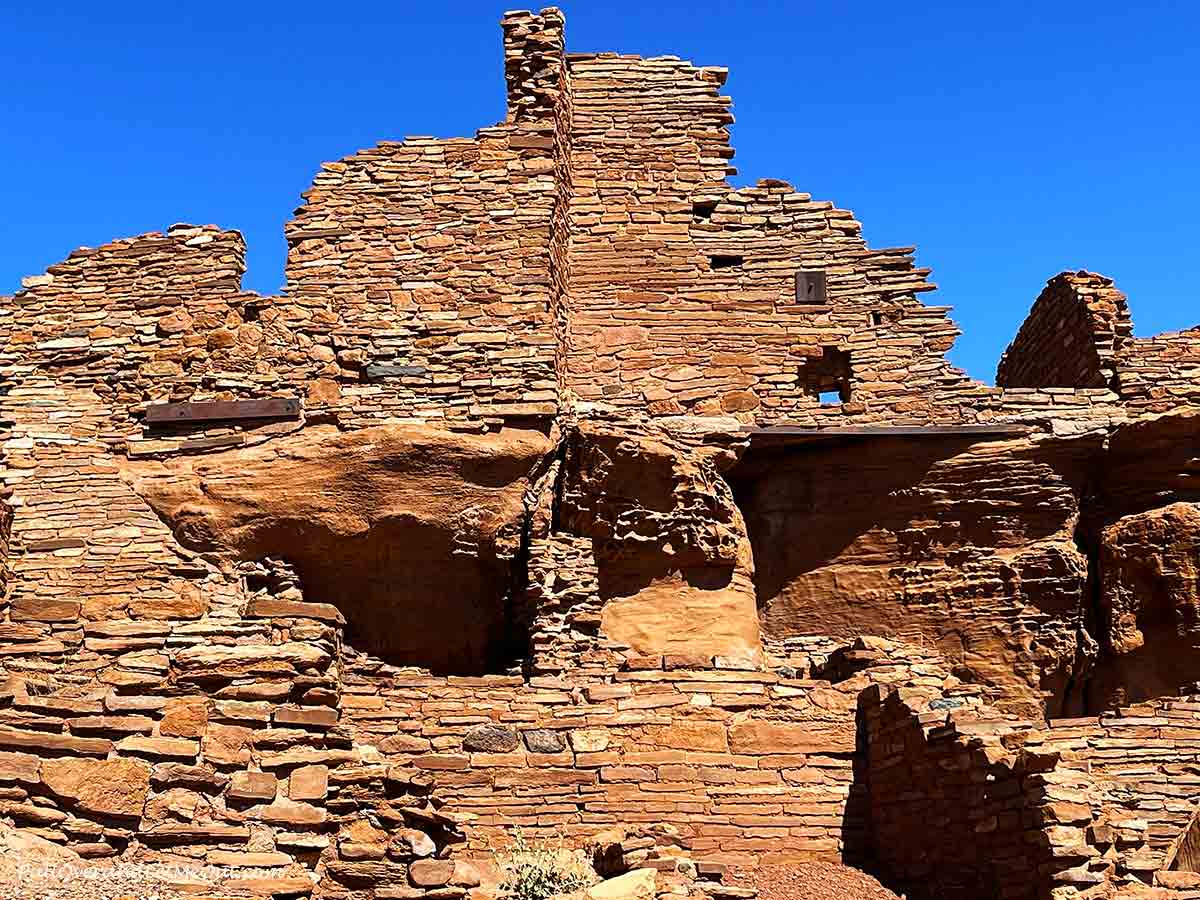 After a brief restroom stop in Flagstaff, we traveled on to our first stop of the day, the Wuptaki National Monument.
Stepping into the Wuptaki National Monument was an extraordinary experience, filled with wonder and nostalgia. Because I had studied the Hopi Indians in elementary school, the significance of this sacred land struck a deep chord within me, making this visit an exhilarating thrill.
The monument, located in Coconino County, encompasses a rich tapestry of ancient Puebloan ruins, petroglyphs, and stunning geological formations. As I wandered through the majestic landscapes, I couldn't help but feel a profound connection to the Hopi culture and its enduring legacy. It was a surreal experience to witness firsthand the remnants of their ancient dwellings and the artistry etched onto the rocks.
The Wuptaki National Monument serves as a powerful reminder of the cultural heritage that spans generations, and I left with a renewed appreciation for this extraordinary place's profound history and natural splendor. This was a fantastic part of the tour that served as a bonus and moving prelude to our arrival at the Grand Canyon.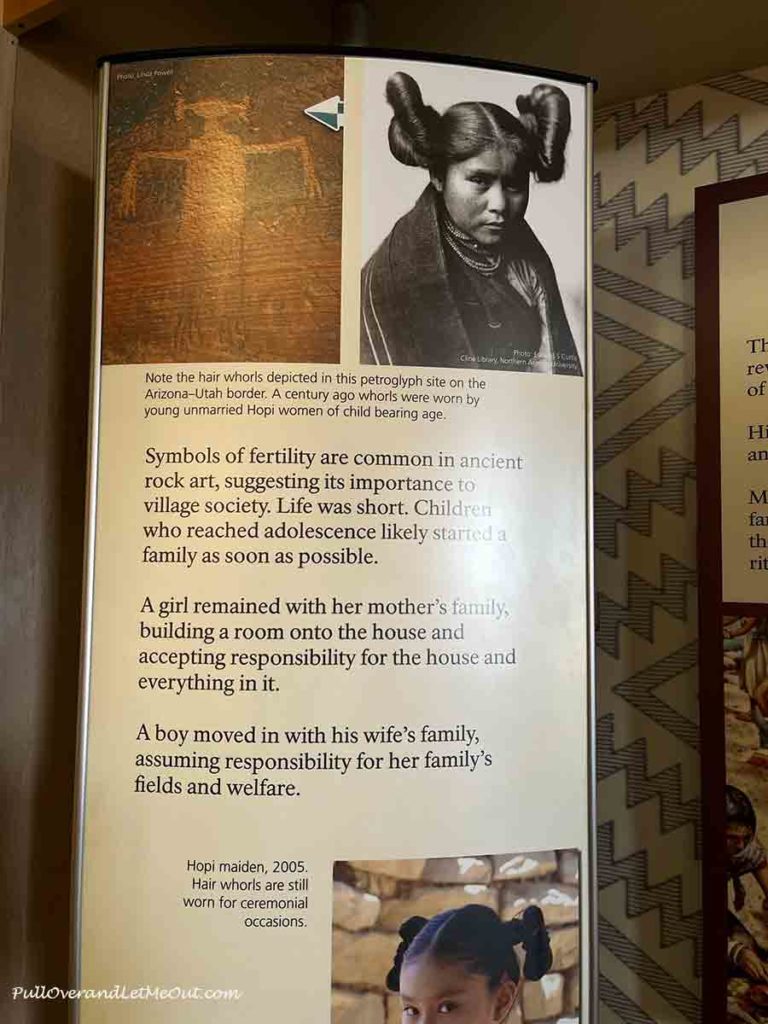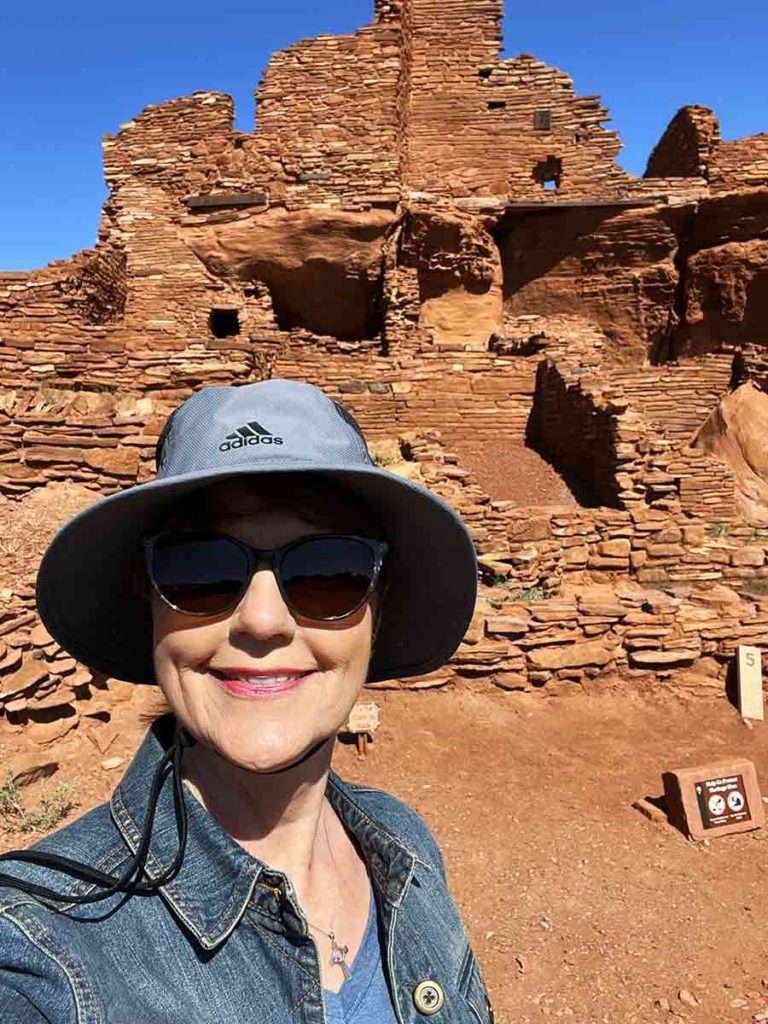 We continued on to the Navajo Nation after leaving Wuptaki National Monument. Nestled within the Navajo Nation, the Cameron Trading Post offers a delightful blend of cultural immersion and culinary delights.
Exploring the gift shop revealed a treasure trove of exquisite Native American arts and crafts that captured visitors' attention with their intricate beauty. The highlight, however, was unquestionably the scrumptious lunch we enjoyed, which included the renowned Indian Tacos. Each bite of perfectly cooked frybread topped with savory ingredients was a delectable explosion of flavors. The Cameron Trading Post provided a memorable experience by combining an appreciation for indigenous craftsmanship with delectable traditional cuisine.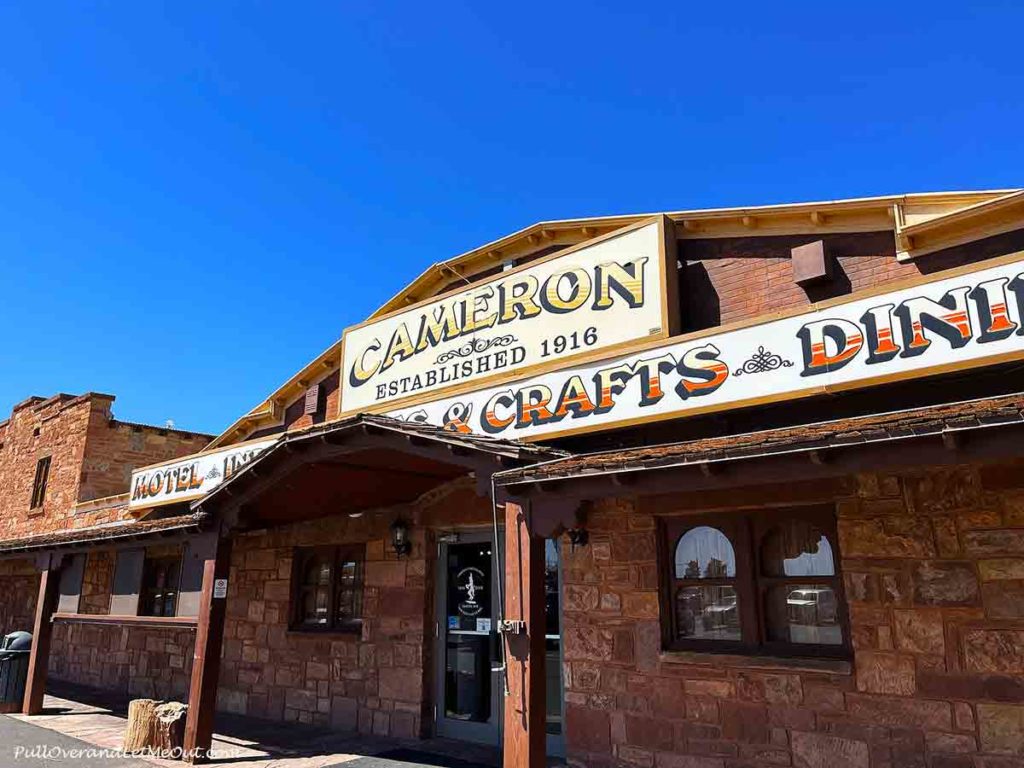 Grand Canyon National Park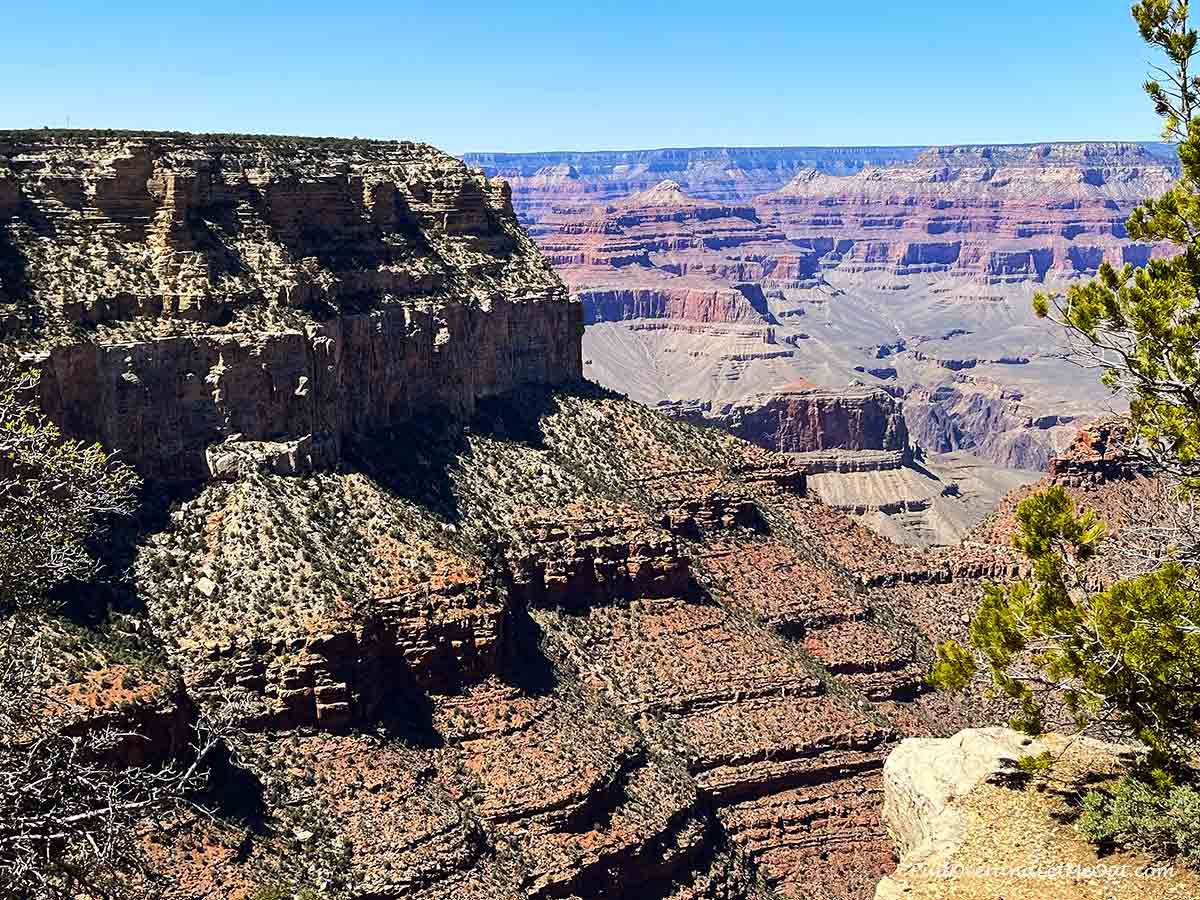 Our small group adventure along the Grand Canyon's East and South Rims provided an awe-inspiring journey through nature's masterpiece. Every turn on the winding roads revealed breathtaking vistas that left us speechless. The rugged cliffs, layered with vibrant colors, stretched on forever, displaying the timeless beauty of this natural wonder.
We were greeted by the fresh air and a sense of grandeur as we stepped out of our vehicle. We were able to get up close and personal with the canyon by exploring on foot. Each step brought us closer to the canyon's rim, where the vastness of it unfolded before our eyes. The canyon's sheer size and depth were humbling, leaving us in awe of nature's unparalleled artistry.
We made our way along the rim, stopping frequently to take in the expansive views that stretched as far as the eye could see. The dance of light and shadow across the canyon walls added a captivating dynamism to the scenery. The grandeur of the Grand Canyon absorbed our senses at every viewpoint we visited, leaving an indelible impression on our souls. We even had a couple of up-close encounters with the amazing wild elk that inhabit the area. It was an adventure that reminded us of the earth's majestic splendor and our place within it. And of course, it reminded me of a famous Brady Bunch episode.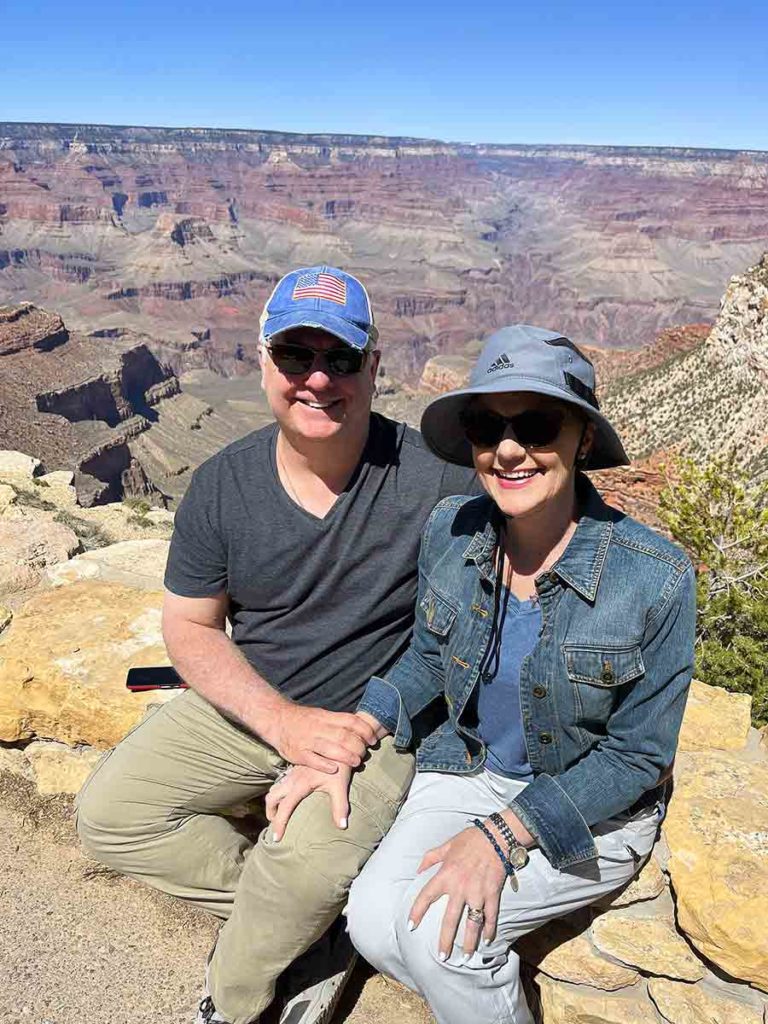 Tips for Planning Your Grand Canyon Tour
There are several important factors to consider when planning a trip to the Grand Canyon to ensure a smooth and enjoyable experience. To begin, determine the best time to visit. Spring and fall have milder weather and fewer crowds, whereas summer is more crowded but has longer daylight hours. We went in late April, which was perfect. Keep in mind it's always breezy there.
Next, choose which rim to explore—each offers a unique perspective. The South Rim is popular and easily accessible, whereas the North Rim is more secluded and serene. Consider the duration of your stay as well. The Grand Canyon's vastness necessitates at least a couple of days to fully appreciate its wonders.
Accommodation is also important. Booking ahead of time is recommended, as park lodging can fill up quickly. Alternatively, nearby towns like Sedona, Flagstaff, and Williams provide convenient alternatives. Investigate the available activities and trails to determine which ones pique your interest the most. Pack appropriate clothing and footwear, especially if you intend to explore the trails.
Another critical factor is transportation. If flying, the most common starting points are Las Vegas or Phoenix, both of which have rental car options. For those who prefer not to drive, as mentioned, shuttle services and guided tours are available. In addition, be aware of park regulations and safety precautions. Keep hydrated, respect wildlife, and never approach the edge carelessly. People die in the park every year for a variety of reasons, including falls, dehydration, and other mishaps. Don't let yourself become a statistic!
The Grand Canyon has a plethora of tour options that cater to a wide range of preferences and provide unforgettable experiences. The possibilities are endless, whether you choose a thrilling helicopter ride, a leisurely hike along the rim, or a captivating rafting adventure down the Colorado River.
We made an exceptional choice booking a day-long small group tour through Viator. With a maximum of 14 people, this intimate setting allowed us to enjoy an up-close and personalized experience of the canyon's wonders. Bobby, our knowledgeable guide, and his attention to detail ensured that every aspect of our journey was memorable and tailored to our interests. From the breathtaking viewpoints to the hidden gems discovered on foot, our small group tour exceeded our expectations and proved to be well worth the ticket price.
Overall, taking a tour is an excellent way to experience the Grand Canyon's grandeur. It provides convenience, expert guidance, and the opportunity to meaningfully connect with this natural wonder. A tour allows you to create lasting memories while immersing yourself in the awe-inspiring beauty of one of the world's most remarkable destinations, whether you're a solo traveler, a couple, or a family. You will undoubtedly be able to say, "Pull over and let me out!"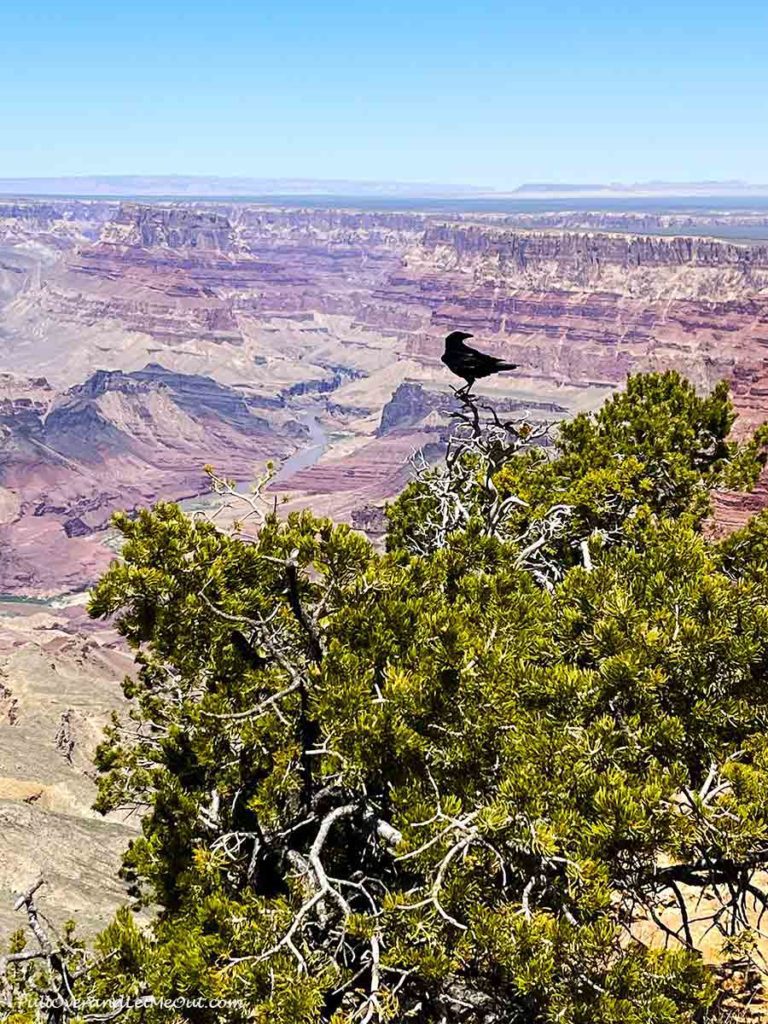 Hey, Pinners! Pin This for Later!
► Plan Your Trip to the Grand Canyon, Now!
Hey pinners, save this for pinning after your trip
After you get back from your trip, please use these images to post to social media or post your own photos.  Please tag us on your post #pulloverandletmeout
You can also use the social sharing links on the SmartTrip tool.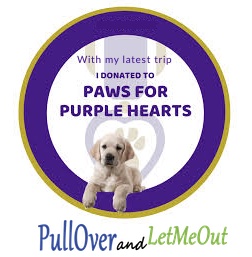 More great travel stories you'll love reading!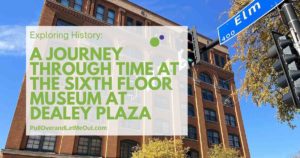 An outstanding museum dedicated to the solemn and historic event that occurred on November 22, 1963, is located within the former Texas School Book Depository building. Travel there with PullOverandLetMeOut to discover why the Sixth Floor Museum at Dealey Plaza is a must-see attraction when visiting Dallas.
Read More »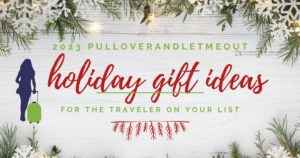 Travel with PullOverandLetMeOut to discover 2023's hottest holiday gift ideas for the traveler on your shopping list.
Read More »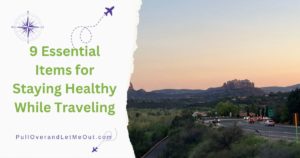 Make a healthy trip a priority. Travel with PullOverandLetMeOut to discover 9 essential items for staying healthy while traveling.
Read More »