A visit to the University of North Carolina in Chapel Hill evokes thoughts of the famous Bell Tower, the Dean Smith Center, the Old Well or students strolling tree-lined walkways. But there's another spot on campus not to be overlooked –  The Morehead Planetarium & Science Center.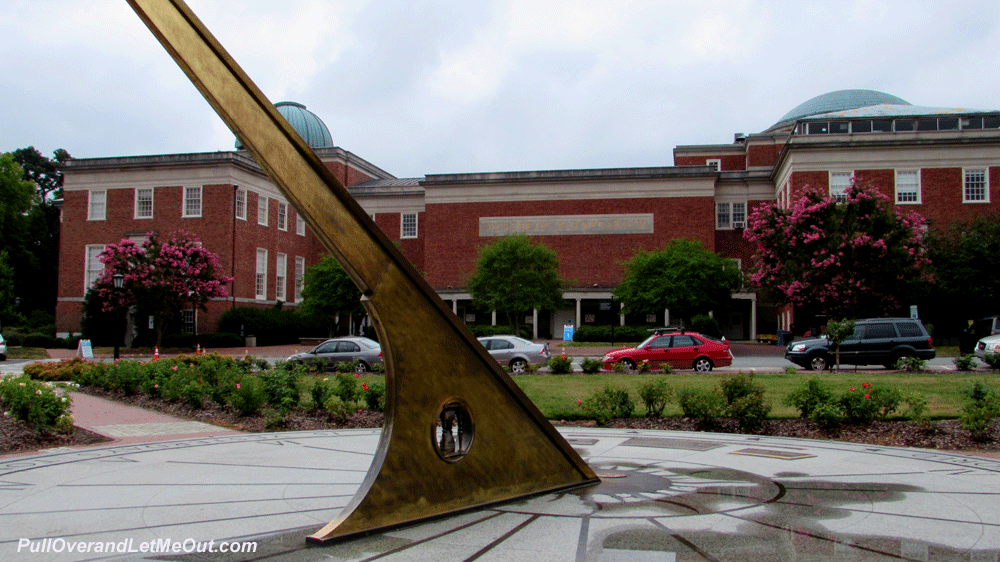 Morehead Planetarium & Science Center at the University of North Carolina in Chapel Hill
Morehead Planetarium History
In the late 1940's famous Carolina graduate, John Motley Morehead presented the planetarium to the state in gratitude for his education. It was the first planetarium in the south and only the sixth to be built in the United States.
The building is imbued with a rich history. Designed by the renowned architecture firm of Eggers and Higgins, the structure has some famous "architectural cousins." Eggers and Higgins had just designed another similar edifice, the Jefferson Memorial in Washington, DC when they went to work designing the Morehead Planetarium.
The dome and columns at the west entrance are indicative of the influence of the Jefferson Memorial which itself is based upon another famous building – the Pantheon in Rome.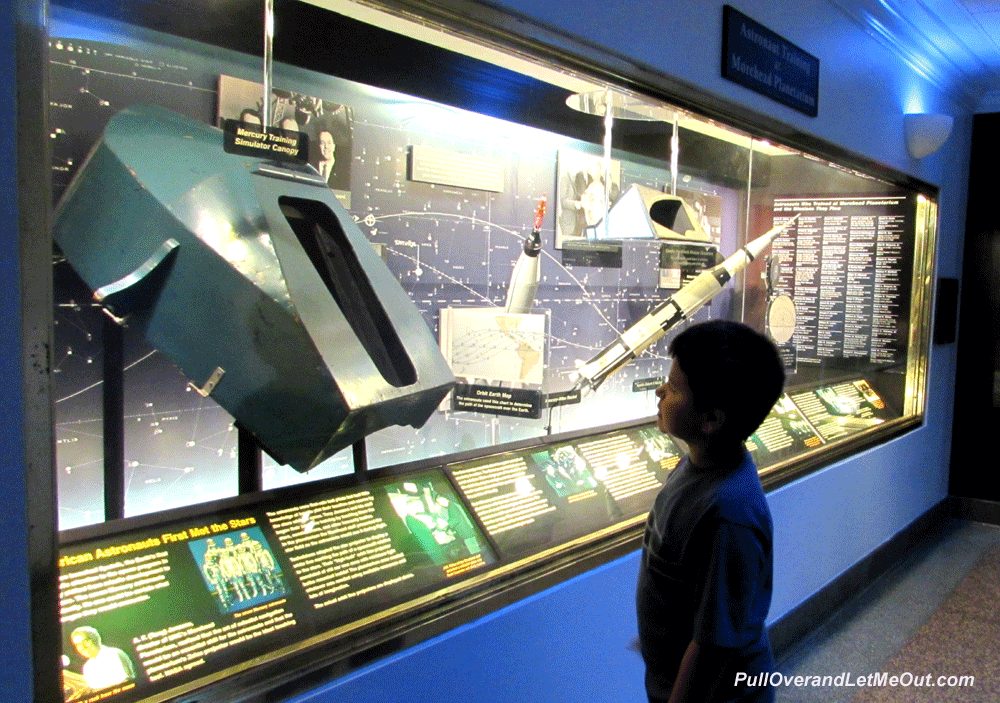 Exhibits, activities, lectures, sky watching – there are multiple learning opportunities at Morehead
NASA's Early Days
Not only does the building have architectural significance, the planetarium also played an important role in the early days of the NASA space program.
From 1959 until 1975 each space-bound astronaut spent time at the Morehead Planetarium. Virtually every astronaut who took part in NASA's Mercury, Gemini, Apollo, Skylab and Apollo-Soyuz programs studied celestial navigation at Morehead Planetarium.
Fast-forward to 2014 and you'll still find plenty of modern-day space exploration taking place at Morehead. The planetarium features a variety of programs, educational seminars, and exhibitions tailored for visitors of all ages – guaranteed to entertain, teach and fascinate.
The full-dome planetarium invites families, students, educators, star-gazers and future space tourists to enjoy programs such as; Wildest Weather in the Solar System, Black Holes, Solar System Odyssey, One World, One Sky: Big Bird's Adventure and Back to the Moon for Good.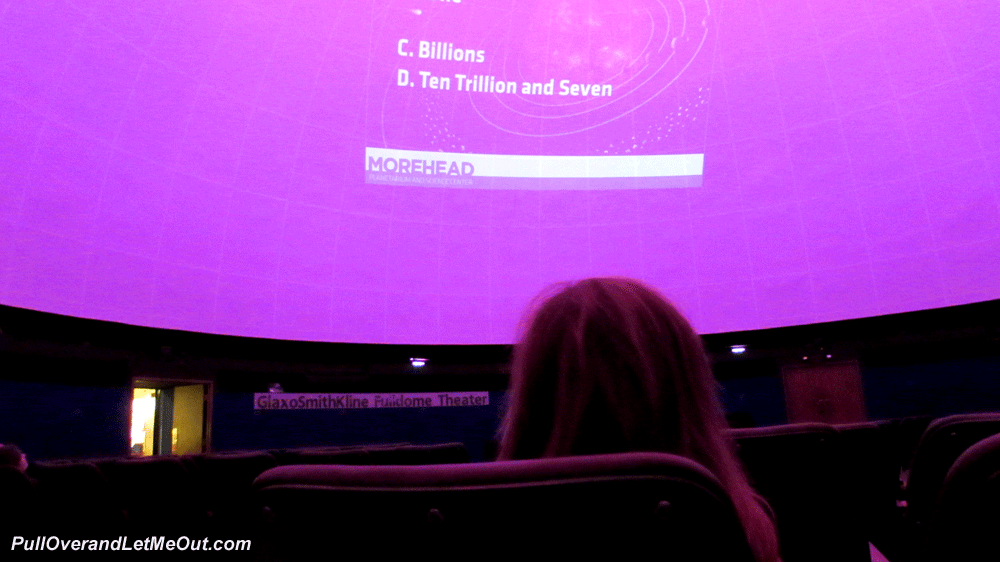 The fulldome theater presents a full schedule of programs each day.
To The Moon And Back!
Have you ever longed to go to the moon?
Do you wonder what it would be like to explore the solar system?
Have you pondered what it would be like to experience a rocket launch from inside a rocket?
At the Morehead Planetarium & Science Center, it's possible to experience life beyond the earthly realm and revel in the knowledge you're seated in the same planetarium where the astronauts studied the stars.
Morehead Planetarium & Science Center
250 E. Franklin Street
Chapel Hill, North Carolina
919-962-1236
Closed Mondays, call ahead for shows and scheduled hours of operation.
Hey, Pinners! Pin This!