If you're looking for a luxurious and elegant way to spend an afternoon, look no further than the Umstead Hotel's afternoon tea experience.
The Umstead Hotel in Cary, North Carolina, is a five-star luxury hotel that provides an oasis in the woods near Raleigh, Durham, and Chapel Hill. The accommodations at the Umstead Hotel are unparalleled, from its beautifully appointed rooms to its world-class dining at Herons to its renowned spa. However, it is the afternoon tea that drew us in and proved to be an extraordinary and unusual itinerary item worth experiencing.
Whether you're celebrating a special occasion or just want to indulge in a little bit of luxury, the Umstead Hotel's afternoon tea is the perfect way to do it. So sit back, relax, and prepare to be pampered at one of the most delightful and decadent tea experiences around.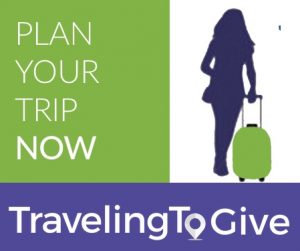 Disclosure:
Many of the links you see on this site and within our trip planning tool are affiliate links. If you click through and make a purchase, I'll get a small commission and it won't cost you any extra. On selected stories, for those hotel and car bookings made using our TravelingToGive™ tool we contribute 2.5% of gross hotel and car sales to Paws for Purple Hearts. So, thanks in advance for helping me keep bringing you the content you enjoy and, at the same time, giving back to those who so bravely serve our country! #everytripmatters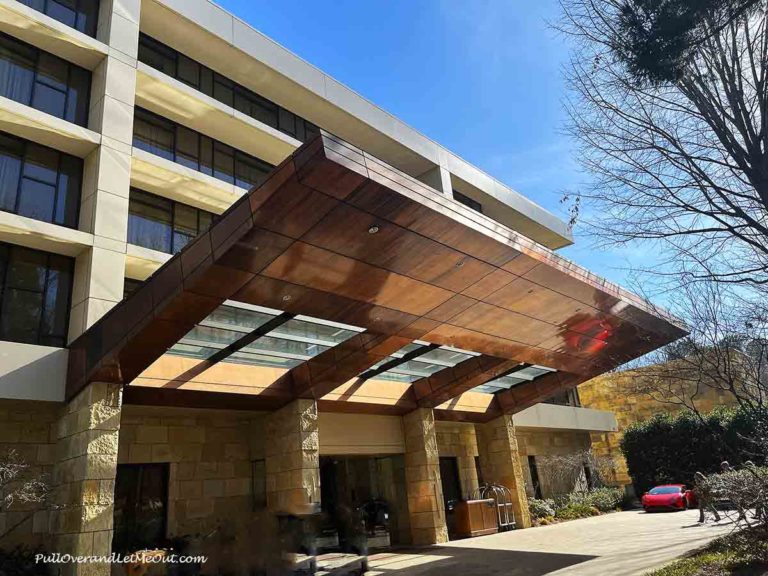 What to Expect at Afternoon Tea at the Umstead
I recently had the pleasure of indulging in an afternoon tea experience at the luxurious Umstead Hotel, and let me tell you, it did not disappoint! As a self-proclaimed tea enthusiast, I was thrilled to be able to sip on a variety of delicious teas while nibbling on some delectable treats.
The Umstead Hotel is the epitome of elegance and refinement. From the moment of arrival, it's hard to not be impressed. From the dramatic copper awning over the front door to the remarkable Chihuly glass artwork in the lobby, the hotel is imbued with refinement on an impressive scale. It's no wonder the Umstead is a perennial favorite for afternoon tea.
Despite the luxurious setting, this is a warm and welcoming place – not at all intimidating or pretentious, making it a delightful itinerary item. 
What's Included in an Afternoon Tea?
Afternoon tea is available Wednesday through Sunday from 2:00 to 3:30. Afternoon tea is served in the lounge, which is surrounded by art and complemented by the hotel's Dale Chihuly glass sculpture. A live harpist playing soft music adds to the peaceful environment.
With a wide variety of delicious teas on offer, from classic black teas to herbal infusions and everything in between, the tea selection at afternoon tea at the Umstead is a tea-lover's dream come true. I selected Earl Gray and my husband went with Jasmine Song – yum!
The food, of course, was the highlight of the experience. The sandwiches were perfectly portioned and filled with delectable fillings such as cucumber and cream cheese, smoked salmon, and chicken salad. The scones were flaky and buttery, and the jam and cream went perfectly with them. And don't forget about the desserts – the macarons, with their delicate and crunchy shells and creamy centers, were a particular standout for me.
But the ambiance of the Umstead Hotel only added to the delightful experience. The elegant setting with plush seating and attentive service made me feel like royalty. It was the perfect escape from the hustle and bustle of everyday life.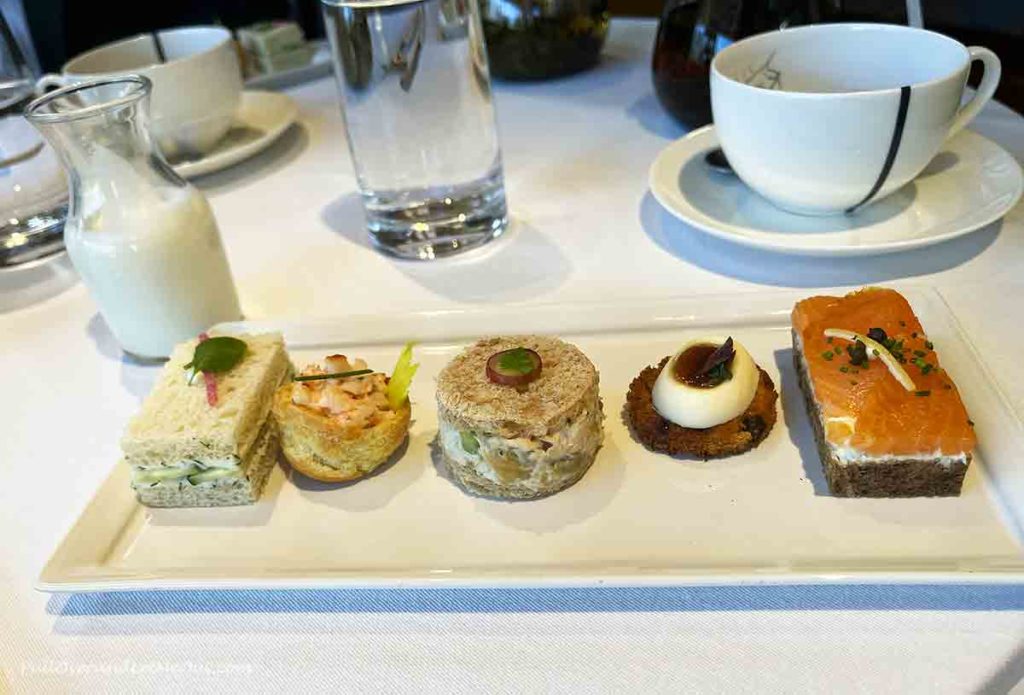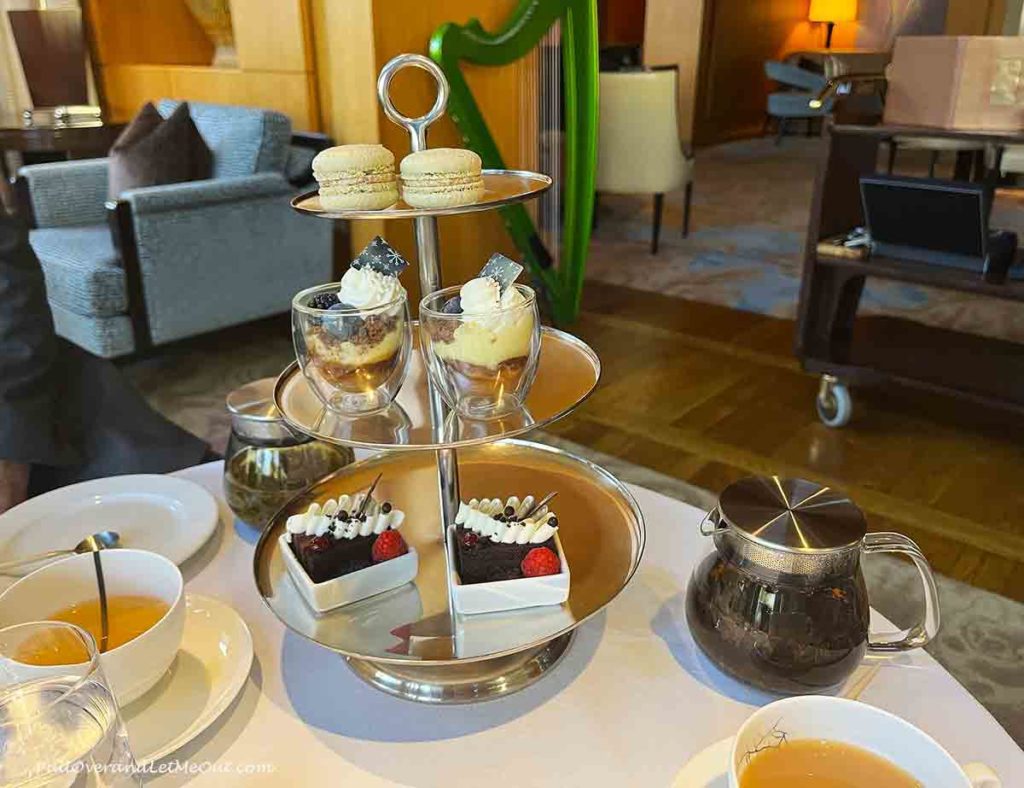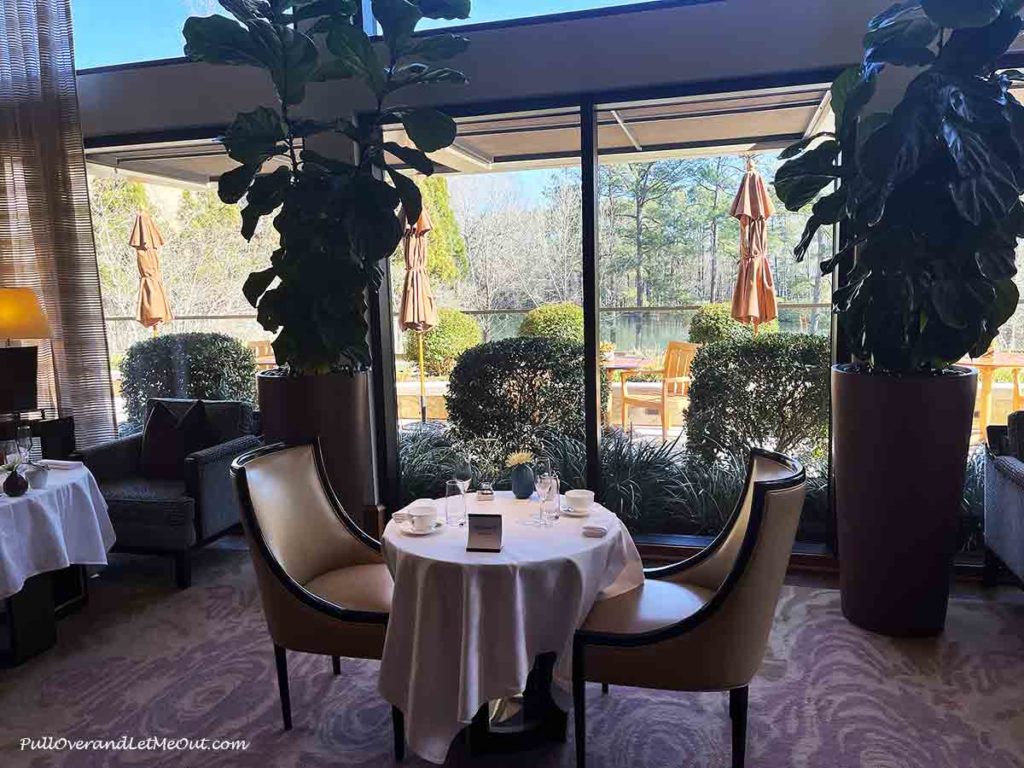 Tips for Planning Your Visit to Afternoon Tea at the Umstead Hotel
If you're planning a visit to the Umstead Hotel for afternoon tea, there are a few things to keep in mind to ensure a seamless and enjoyable experience. First and foremost, be sure to make reservations in advance – this is a popular activity, and the hotel can get quite busy, especially on weekends.
Additionally, if you have any special dietary requests, be sure to let the hotel know when you make your reservation so that they can accommodate your needs. Whether you're gluten-free, vegan, or have other dietary restrictions, the hotel's staff is happy to work with you to ensure that you can still enjoy all the delicious treats and teas on offer.
Finally, afternoon tea is a fancy affair, so dress to impress! Dressing up for afternoon tea at the Umstead Hotel is all part of the experience – think smart casual with a touch of elegance, but don't feel like you have to break out your fanciest ballgown!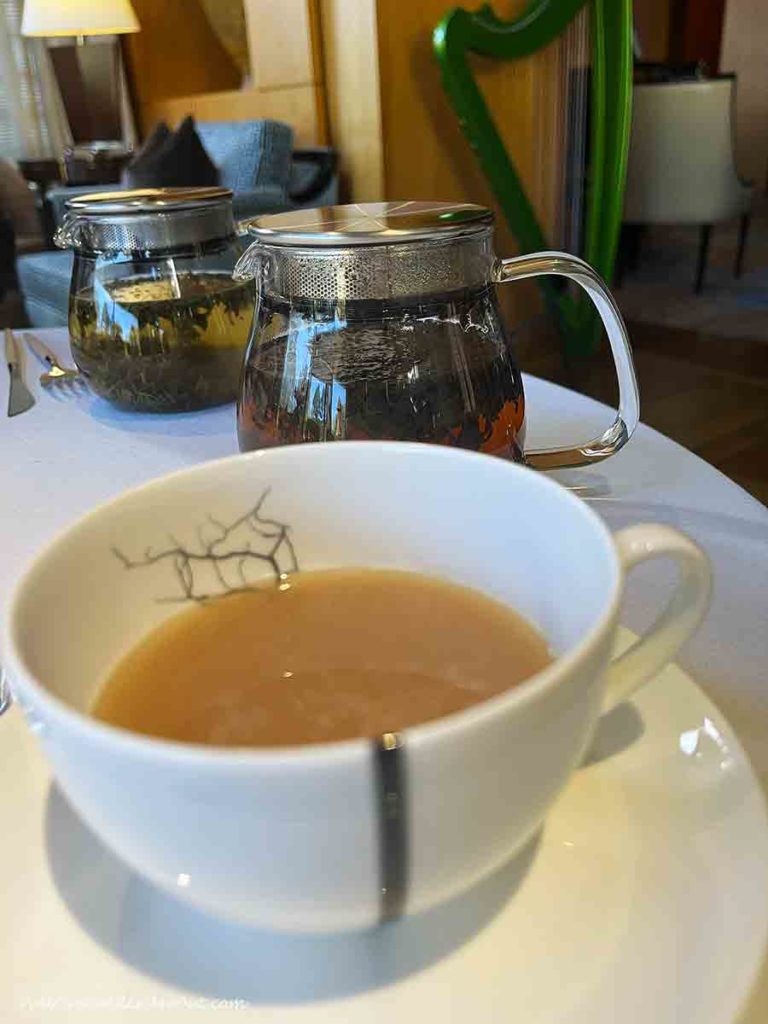 Takeaway Thoughts from Afternoon Tea at the Umstead Hotel
While afternoon tea at the Umstead Hotel is a bit pricey, it's the ideal option for a special treat, mother-daughter experience, romantic treat, or a fantastic girls' get-together.
It's also a memorable itinerary item for out-of-town visitors and a delightful way to unwind and indulge in a luxurious experience.
If you're visiting Raleigh, it's only a short drive from the airport, making it a convenient and enjoyable way to kick off or wrap up your stay. So why not treat yourself to a relaxing afternoon tea at the Umstead Hotel?
You won't be sorry!
The Umstead Hotel
100 Woodland Pond Drive
Cary, North Carolina   27513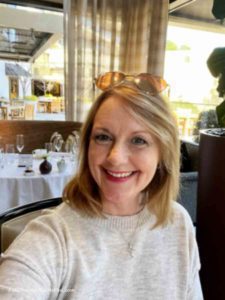 Hey, Pinners! Pin this for later!
► Plan Your Trip to The Umstead Hotel Now!
Hey pinners, save this for pinning after your trip
After you get back from your trip, please use these images to post to social media or post your own photos.  Please tag us on your post #pulloverandletmeout
You can also use the social sharing links on the SmartTrip tool.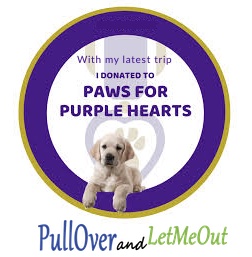 More Travel Stories You'll Love Reading!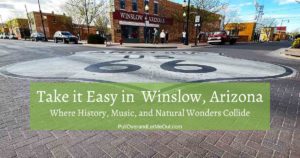 Winslow, Arizona fuses history, music, and natural wonders to provide visitors with a peaceful, easy feeling. Explore this iconic Route 66 town with PullOverandLetMeOut.
Read More »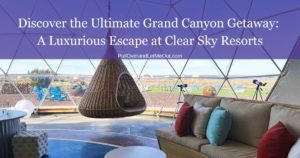 Travel with PullOverandLetMeOut to discover why this is the ultimate glamping getaway and get a look at this firsthand account of Clear Sky Resorts Grand Canyon's unrivaled luxury and natural beauty.
Read More »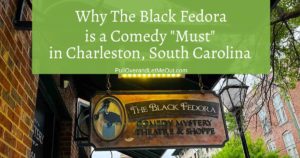 Travel with PullOverandLetMeOut to historic Charleston, South Carolina and discover why The Black Fedora Theater is a laugh-a-minute itinerary item you won't want to miss.
Read More »