Raleigh, North Carolina is a growing, thriving southern city. The state capital, also known as the City of Oaks, provides residents and visitors with a variety of activities, events, and fun things to do. Raleigh has something for everyone, whether you want to explore nature, learn about history, or eat delicious food. Because it's my hometown, I often take for granted how amazing it is, and coming up with a short list of things to do is difficult. Nonetheless, here is a list of ten fun things to do in Raleigh, North Carolina.
Disclosure:
Many of the links you see on this site and within our trip planning tool are affiliate links. If you click through and make a purchase, I'll get a small commission and it won't cost you any extra. On selected stories, for those hotel and car bookings made using our TravelingToGive™ tool we contribute 2.5% of gross hotel and car sales to Paws for Purple Hearts. So, thanks in advance for helping me keep bringing you the content you enjoy and, at the same time, giving back to those who so bravely serve our country! #everytripmatters
1. Tour the North Carolina State Capitol
A visit to the North Carolina State Capitol building in the heart of downtown Raleigh is an experience that offers a glimpse into the state's rich history and political significance. The stunning Greek Revival building, which cost a fortune in the 1840s, is a true architectural and design masterpiece.
The building, which is still in use, once housed the Governor's office, the Supreme Court, the chambers of the General Assembly, and various other state offices. And although the legislature now meets across the street, the Governor's office is still in the building. Visitors are welcome to explore the Capitol's historic chambers, admire the beautiful rotunda and artwork, and learn about the state's political history through exhibits and interactive displays.
We spent some time in the library because, according to legend, it is a hotbed of paranormal activity. And, while we didn't have any supernatural encounters, there is definitely a distinct energy in the library that is worth checking out.
State Capitol
One East Edenton Street
Raleigh, N.C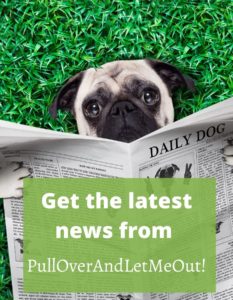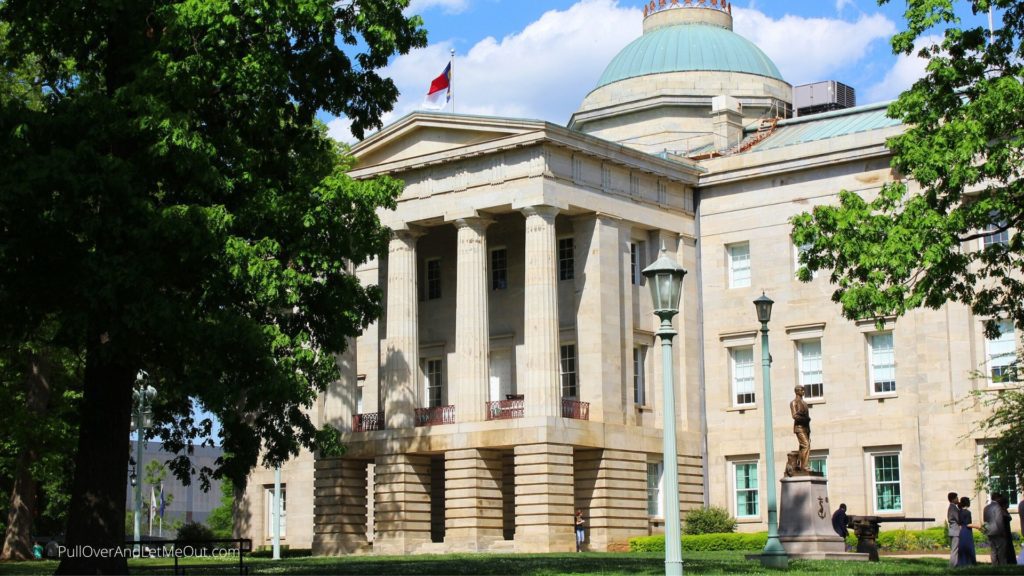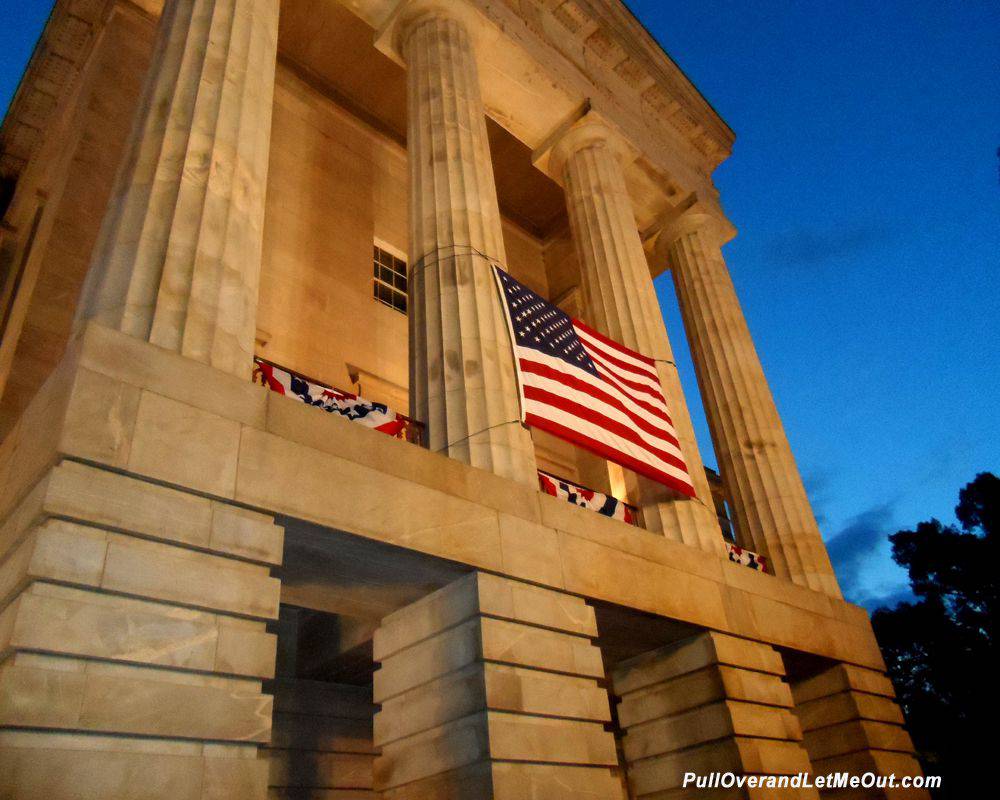 2. Visit the North Carolina Museum of Art
The North Carolina Museum of Art is one of the city's best-kept cultural secrets and a personal favorite spot. This world-class museum provides visitors with a diverse range of exhibits and collections from all over the world. One of my favorite pieces in the museum's extensive collection of European art is the Giotto Peruzzi Altarpiece.
The altarpiece was created in the early 14th century by the renowned Italian artist Giotto di Bondone and depicts the Madonna and Child surrounded by saints and angels. The painting's intricate details, masterful use of color, and dynamic composition elevate it to the status of a Renaissance masterpiece.
Aside from the Peruzzi Altarpiece, the North Carolina Museum of Art has a large collection of artwork from various eras and cultures. Visitors can explore African, American, and contemporary art galleries, as well as outdoor exhibits and a stunning sculpture garden.
The museum, in addition to its extensive collection, hosts a variety of events and programs, such as lectures, summer outdoor movies and concerts, film screenings, and interactive workshops.
The North Carolina Museum of Art is a must-see destination in Raleigh, whether you're an art enthusiast or simply looking for a unique and engaging cultural experience. It provides a truly immersive and enriching experience for visitors of all ages with its diverse collections, world-class exhibits, and engaging programs.
North Carolina Museum of Art
2110 Blue Ridge Rd, Raleigh, NC 27607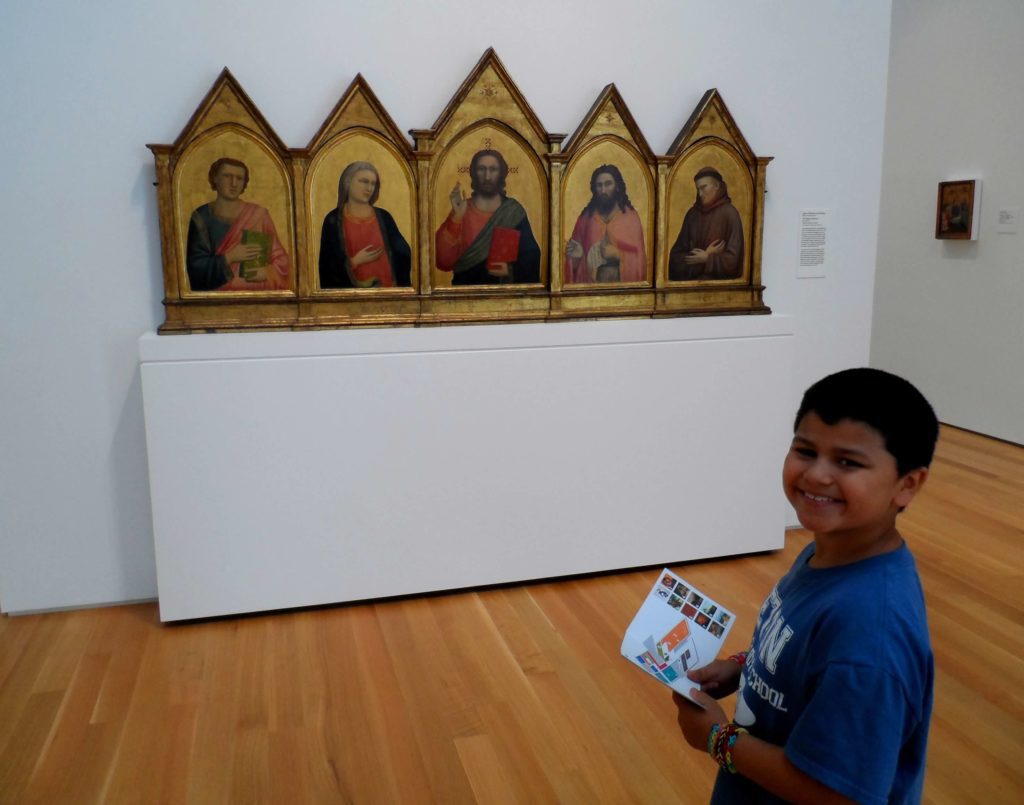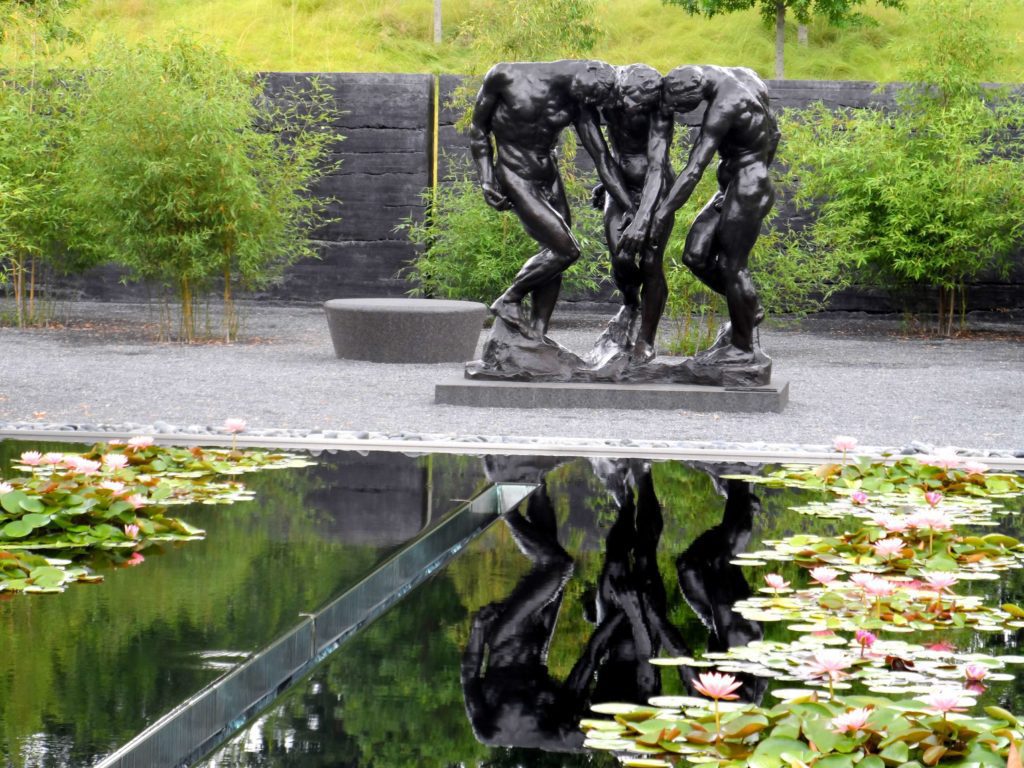 3. The JC Raulston Arboretum
Turn right at the Waffle House, cross the railroad tracks, pass the lumber company, and it's on the left. Not exactly the kind of directions that would lead one to believe he or she is about to enter a small slice of paradise. Regardless, that's how I discovered the JC Raulston Arboretum in Raleigh, North Carolina.
This botanical garden, located in Raleigh, North Carolina, is a veritable oasis of natural beauty. With over 10 acres of beautiful gardens and meticulously maintained landscapes, there is something for visitors of all ages and interests.
The JC Raulston Arboretum is an essential destination for plant enthusiasts, nature lovers, and those looking for a peaceful place to unwind. From the lush Asian Valley to the colorful Lath House, there's always something new and exciting to discover at this Tar Heel State hidden gem! READ MORE
NC State University
JC Raulston Arboretum 
4415 Beryl Road
Raleigh, North Carolina 27606
4. Breakfast at the State Farmers' Market Restaurant
If you're looking for some hearty southern comfort food, look no further than the NC State Farmers' Market Restaurant! This Raleigh, North Carolina hidden classic serves up some of the most delicious breakfast plates you'll ever taste.
But, let's be real, the biscuits are the star of the show here – flaky, buttery, and absolutely divine. They go perfectly with any of their breakfast dishes, such as the classic country ham and eggs or the delectable chicken and biscuits.
Furthermore, many of the restaurant's ingredients are sourced directly from local farmers, ensuring the freshest and most flavorful dishes possible. One bite of those biscuits will have you hooked!
Speaking of local farmers, the restaurant is just steps away from the best place in Raleigh to buy the finest freshest local fruits, vegetables, meats, and more. After your meal, go shopping for delectable treats. READ MORE
NC Farmers' Market Restaurant
1240 Farmers' Market Drive
Raleigh, North Carolina 27603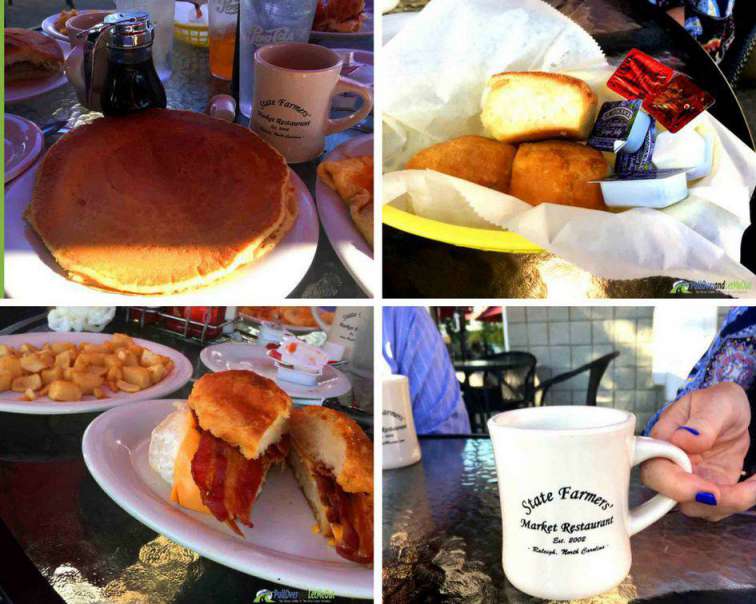 5. North Carolina Museum of History & North Carolina Museum of Natural Sciences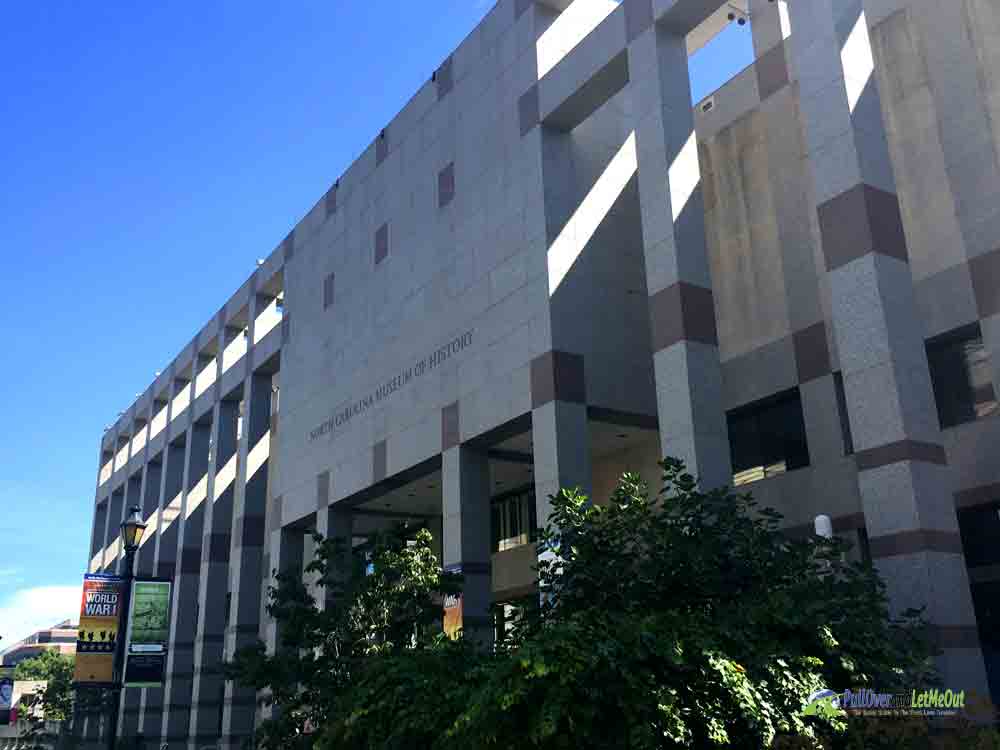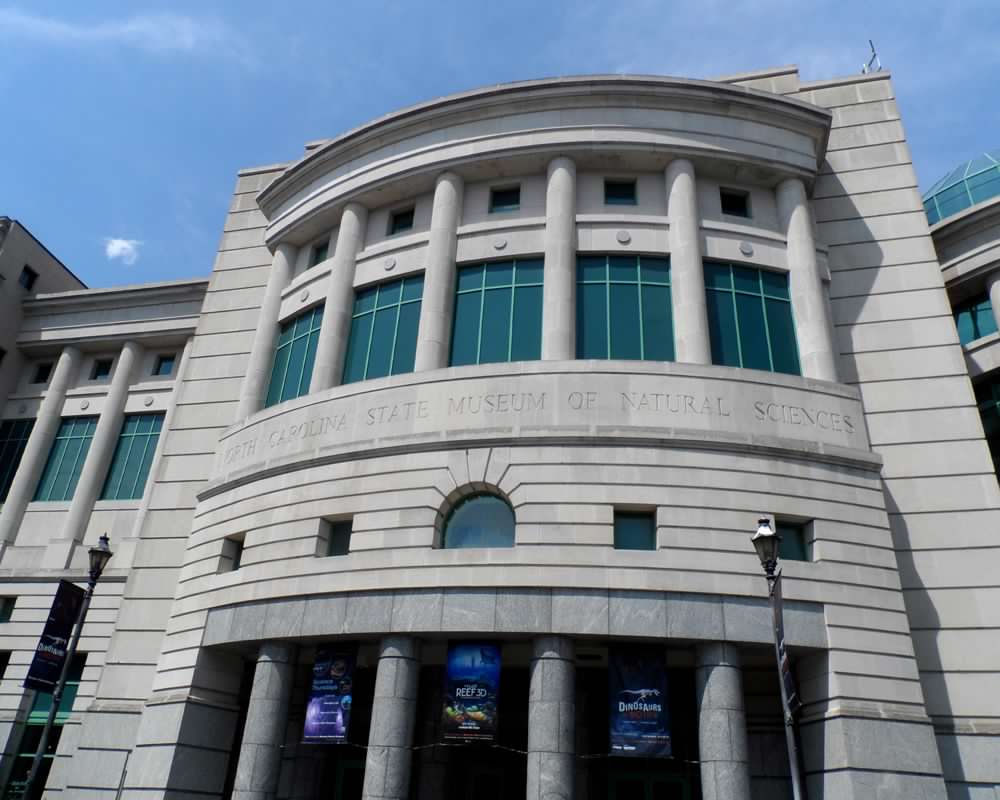 Although they are technically two very different museums and destinations, the NCMH and NCMNS are conveniently located next to each other and provide an excellent option for a wide range of visitors.
Step back in time and explore North Carolina's rich history at the NC Museum of History in downtown Raleigh! There's something for everyone here, from exhibits on the state's indigenous peoples to the impact of technology on modern society. What's more, admission is free, making it the ideal budget-friendly activity for the entire family.
Discover the natural world's wonders at the NC Museum of Natural Sciences. This museum is the perfect place to spend a day exploring and learning about the beauty of our planet, with engaging exhibits, fascinating live animal encounters, and interactive learning experiences. Furthermore, with free admission, it's a fantastic value for the entire family. And personally, I can't get enough of the resident sloth – there's just something so mesmerizing about watching its slow and deliberate movements.
Both of these museums have a phenomenal calendar of events, festivals, seminars, and workshops. Furthermore, they both have excellent dining facilities. My son and I particularly enjoyed the science museum's homeschool programs. After an immersive hands-on science class, I'd take him for lunch at the museum restaurant, The Daily Planet Cafe. Yum!
Because there is so much to see, these two gems right next door to each other make a great itinerary item.
NC Museum of Natural Sciences
11 West Jones Street | Raleigh, NC 27601
NC Museum of History
5 E Edenton St, Raleigh, NC 27601
6. Tea at the Umstead Hotel
If you enjoy tea, the Umstead Hotel in Cary, North Carolina, should be at the top of your list when visiting the Raleigh area. You'll be transported to a world of refined luxury the moment you step inside the elegant lobby. The tea service is held in a sun-drenched lounge with views of the serene lake and lush gardens and is complemented by live harp music, creating a peaceful and serene atmosphere.
The tea menu is extensive, with a wide range of blends to suit every taste. The tea is also presented beautifully, with exquisitely crafted china and silverware that adds to the sense of occasion. Of course, the food is fantastic – from delicate finger sandwiches to freshly baked scones and decadent pastries, every bite is a delight.
Afternoon tea is served from 2:00 to 3:30 p.m. Wednesday through Sunday, and reservations are required. READ MORE
The Umstead Hotel
100 Woodland Pond Drive
Cary, North Carolina   27513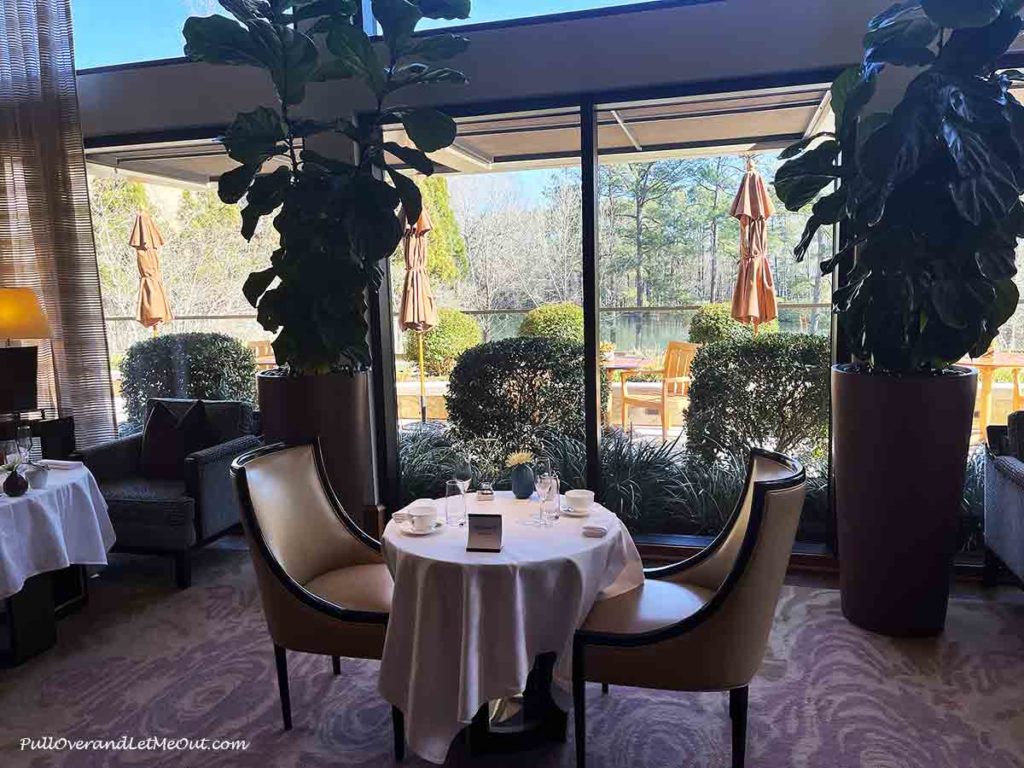 Oakwood Cemetery, located in the heart of Raleigh, North Carolina, is a stunning and historic landmark that is well worth a visit. This sprawling cemetery contains over 20,000 graves, including those of many notable North Carolinians, including governors, senators, and even a United States Supreme Court Justice.
Oakwood Cemetery is much more than just a final resting place; it's also a lovely park ideal for a peaceful stroll. Winding paths, mature trees, and tranquil ponds create a sense of calm and serenity on the grounds, which are meticulously maintained. And the intricate headstones and memorials provide insight into the region's history and culture.
I've had the pleasure of visiting Oakwood Cemetery on several occasions, including as part of a fantastic Trikke tour where we parked our Trikkes and explored the grounds. It is always a moving experience, and I wholeheartedly recommend paying a visit to this beautiful and historic landmark. MORE
Oakwood Cemetery
701 Oakwood Ave, Raleigh, NC 27601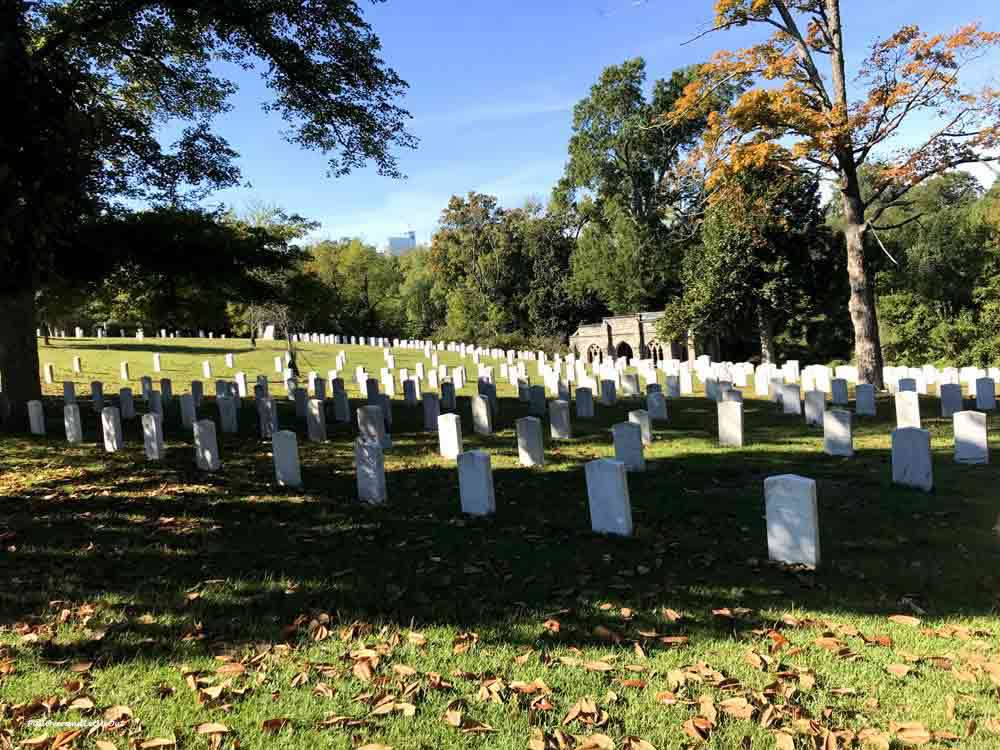 8. Morgan Street Food Hall
If you're a foodie in Raleigh, you won't want to miss the Morgan Street Food Hall! This hip indoor food market has over 20 vendors selling everything from sushi and pizza to tacos and poke bowls.
The vibe is upbeat and lively, with communal seating areas that encourage mingling and conversation. And the variety of food options is truly impressive – no matter what you're craving, you're sure to find something to satisfy it.
I really like the relaxed atmosphere of the Morgan Street Food Hall, as well as the fact that I can sample so many different types of cuisine in one location. With plenty of outdoor seating and live music on weekends, it's ideal for a fun and casual night out with friends and a big hit with out-of-town guests. MORE
Morgan Street Food Hall
411 W Morgan St, Raleigh, NC 27603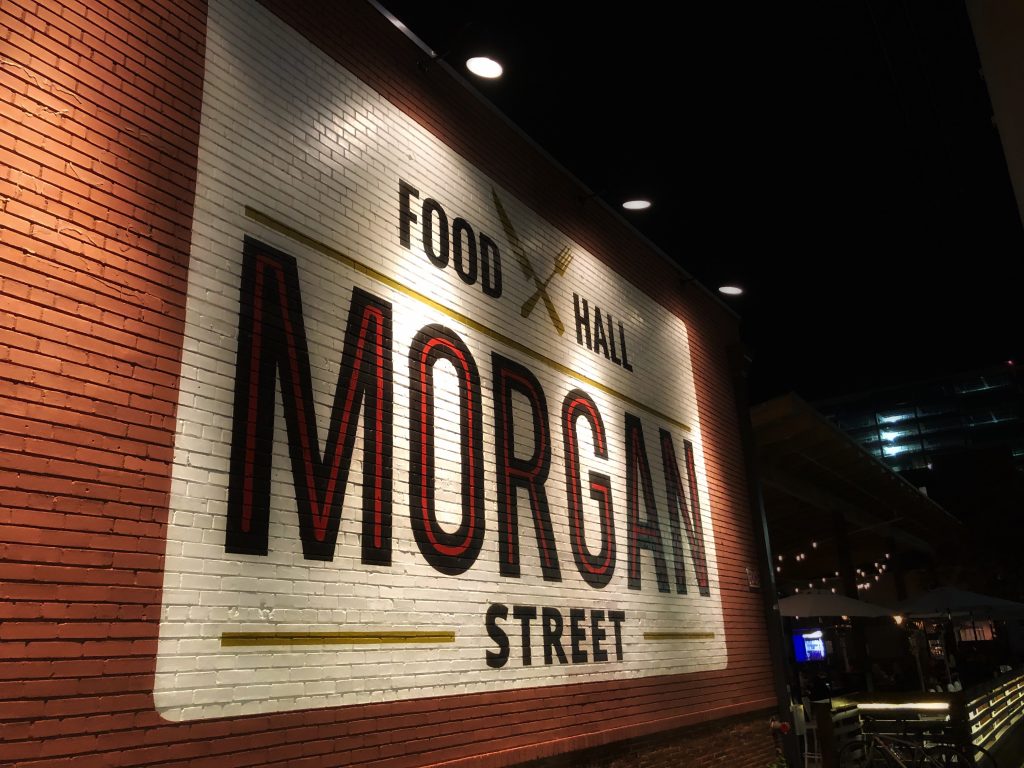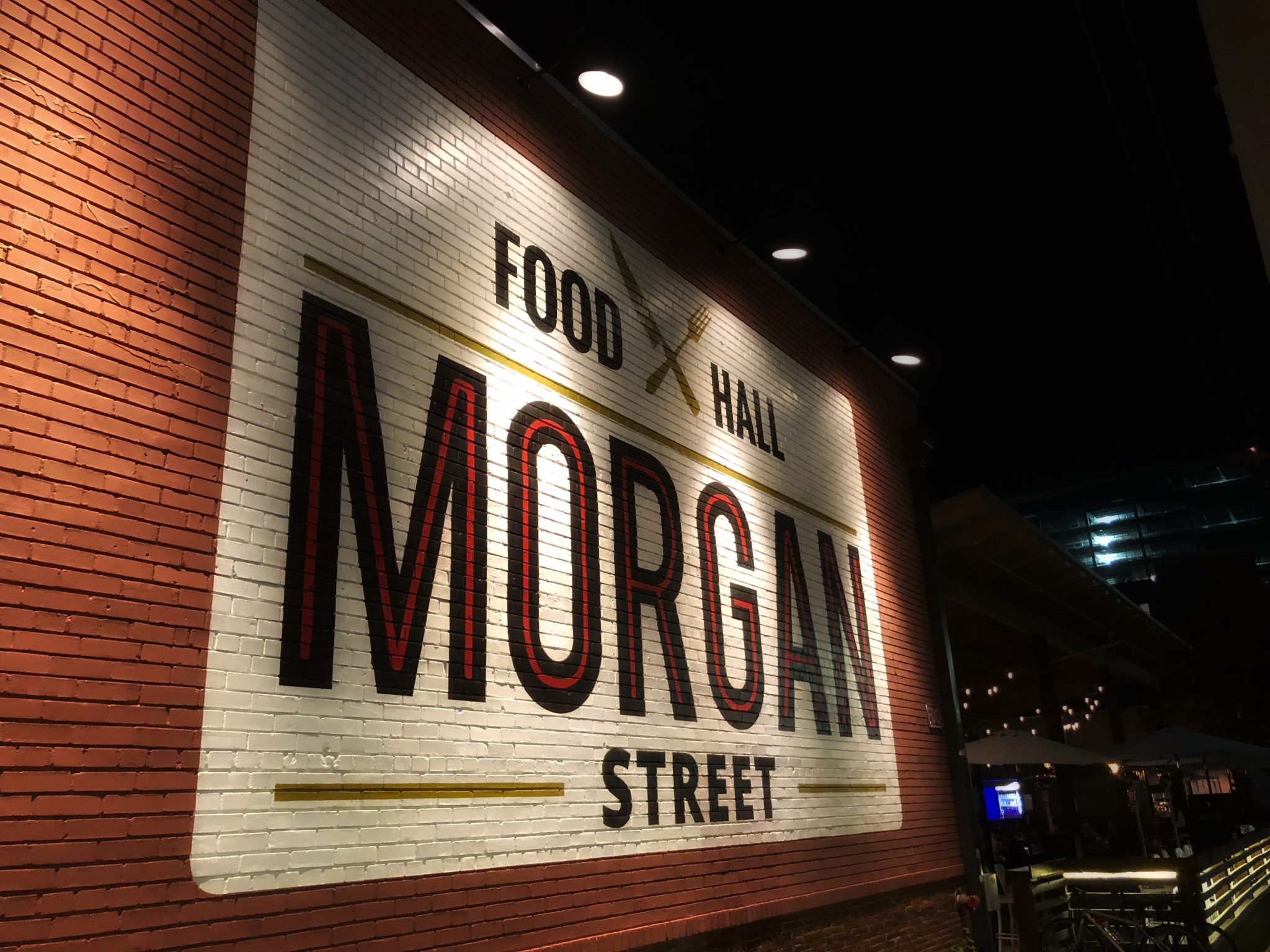 9. Yates Mill County Park
Yates Mill County Park in Raleigh is a great spot that's perfect for a day of outdoor fun and exploration. The park is home to a stunning 18th-century gristmill, which offers a fascinating glimpse into North Carolina's agricultural history. And the surrounding grounds are just as lovely, with walking trails, picnic areas, and plenty of space to relax and enjoy the natural beauty of the area.
I was struck by the abundance of turtles sunning themselves on logs in the pond when I visited Yates Mill County Park. It was a truly charming sight, and it reminded me of the park's commitment to preserving the local ecosystem.
But the park isn't just for nature lovers – it's also a great destination for families with kids. There are plenty of educational exhibits and activities to keep little ones entertained, from nature walks to scavenger hunts.
Overall, Yates Mill County Park is a wonderful destination for anyone looking to connect with the great outdoors and learn a little something along the way. READ MORE
Historic Yates Mill County Park
4620 Lake Wheeler Rd, Raleigh, NC 27603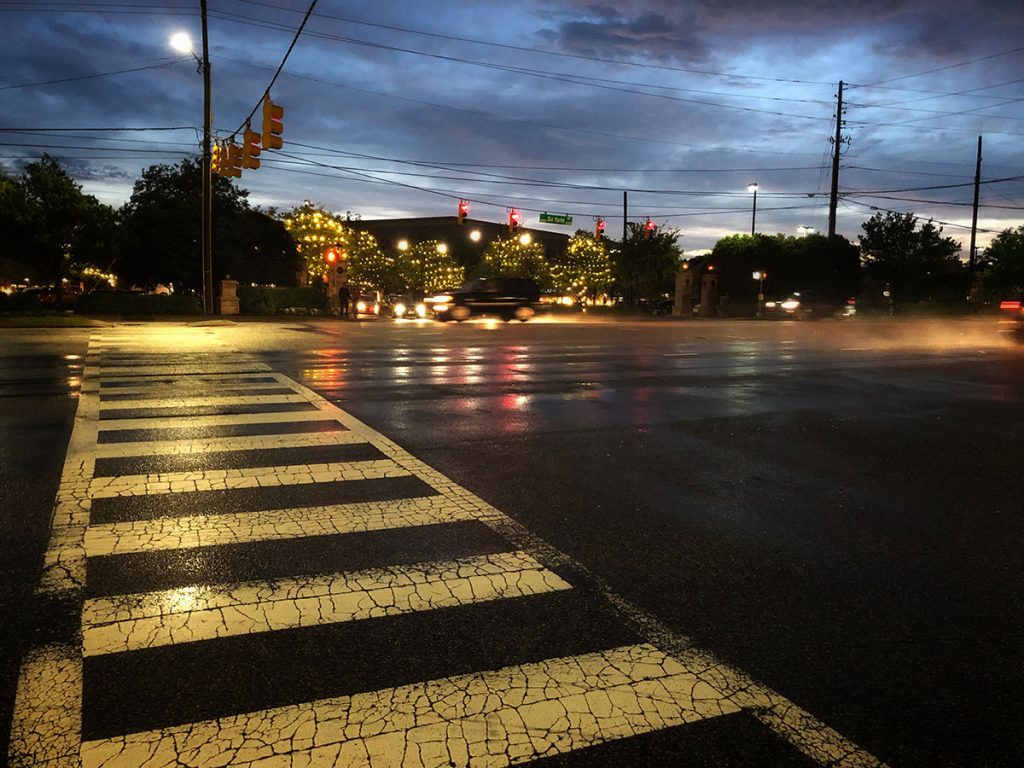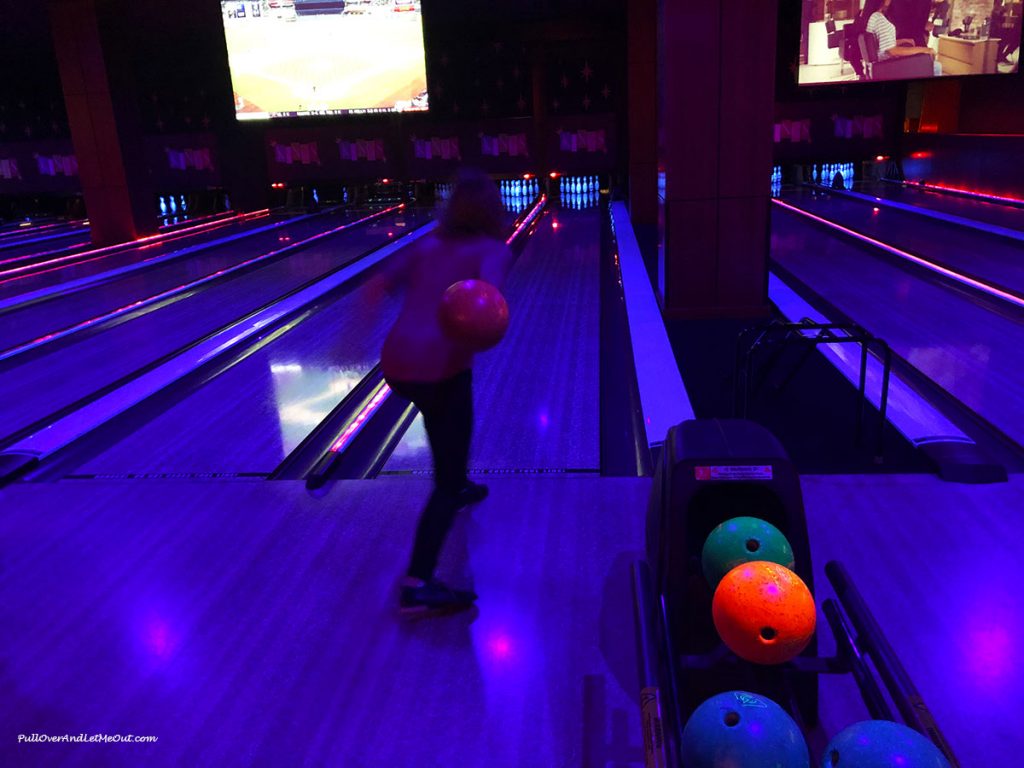 North Hills, located in Raleigh's Midtown, is a lively and bustling neighborhood with a lot to offer. This sprawling mixed-use development is home to an incredible array of restaurants, shops, and entertainment venues, making it ideal for a fun and adventurous day. It's also a great place for a "staycation," with a number of lovely hotels nearby and so much within walking distance.
One of the things I love most about North Hills is the variety of dining options available. From high-end steakhouses to casual cafes, there's a restaurant to suit every taste and budget. And with plenty of outdoor seating and charming sidewalk cafes, it's a great spot for people-watching and soaking up the lively atmosphere.
In addition to great food and dining, North Hills also features plenty of shopping opportunities, ranging from boutique clothing stores to specialty gift shops. The Midtown Farmers Market is held every Saturday from April to November. And if you're looking for entertainment, there's a movie theater, bowling alley, and outdoor concert venue all within walking distance. READ MORE
North Hills
Main at North Hills
Raleigh, NC  27609
More fun things to do in Raleigh
Raleigh is a city full of exciting activities for every taste and preference. From exploring the natural beauty of its parks to immersing yourself in its vibrant cultural scene, there's no shortage of fun things to do in Raleigh.
Whether you're looking to enjoy a day of shopping, indulge in the local cuisine, or take in a game, there's a diverse range of choices in this charming city. I've only mentioned ten of the many fun things to do in Raleigh; in fact, I've barely scratched the surface; however, there are countless other options just waiting to be discovered.
That said, whether you're a local or a visitor, it's well worth your time to explore all that Raleigh has to offer, from dining and theater to sports, music, history, art, gardens, outdoor adventures, and more. With so much to see and do in this vibrant and welcoming city, you're sure to have an unforgettable experience.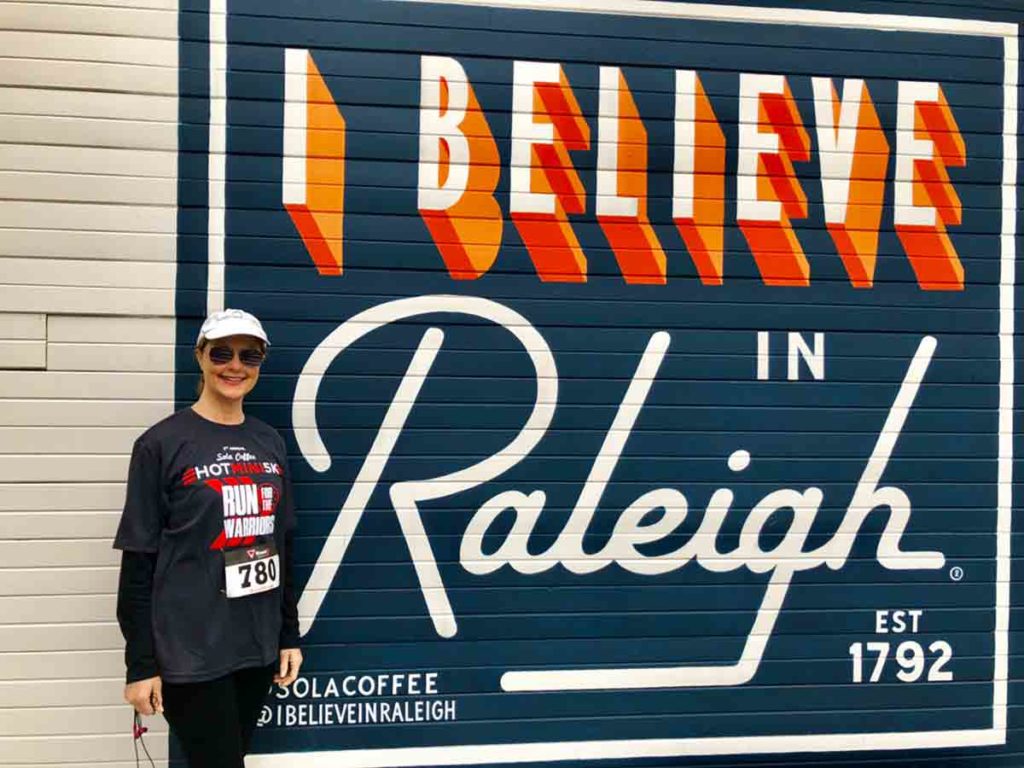 Hey, Pinners! Pin this for later!
► Plan Your Trip to Raleigh, North Carolina, Now!
Hey pinners, save this for pinning after your trip
After you get back from your trip, please use these images to post to social media or post your own photos.  Please tag us on your post #pulloverandletmeout
You can also use the social sharing links on the SmartTrip tool.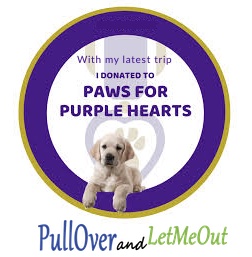 More Travel Stories You'll Love Reading!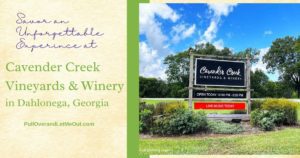 Cavender Creek Vineyards & Winery is a thriving and welcoming wine destination perfect for wine enthusiasts and anyone seeking a scenic escape from the daily grind. Travel there with PullOverandLetMeOut to discover this charming winery in the Appalachian foothills.
Read More »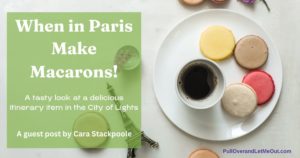 Guest blogger Cara Stackpoole shares a delectable itinerary item in the City of Lights. Discover why making macarons is a memorable experience.
Read More »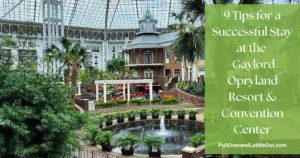 The Gaylord Opryland Resort & Convention Center in Nashville is a well-known attraction in the city. PullOverandLetMeOut looks at some smart hints for making the most of a stay at the famous hotel.
Read More »