Drive a little below the Oak City of Raleigh, North Carolina, and you'll find one of the state's best-known craft breweries, Aviator Brewing Company in Fuquay-Varina. The acclaimed operation which now proudly encompasses a major segment of Broad Street in the historic downtown area is a favorite dining and beer travel destination in the southern tip of Wake County. But beware, while the cool craft brew is enticing, Aviator Brewing is so much more than beer.
Disclosure:
Many of the links you see on this site and within our trip planning tool are affiliate links. If you click through and make a purchase, I'll get a small commission and it won't cost you any extra. On selected stories, for those hotel and car bookings made using our TravelingToGive™ tool we contribute 2.5% of gross hotel and car sales to Paws for Purple Hearts. So, thanks in advance for helping me keep bringing you the content you enjoy and, at the same time, giving back to those who so bravely serve our country! #everytripmatters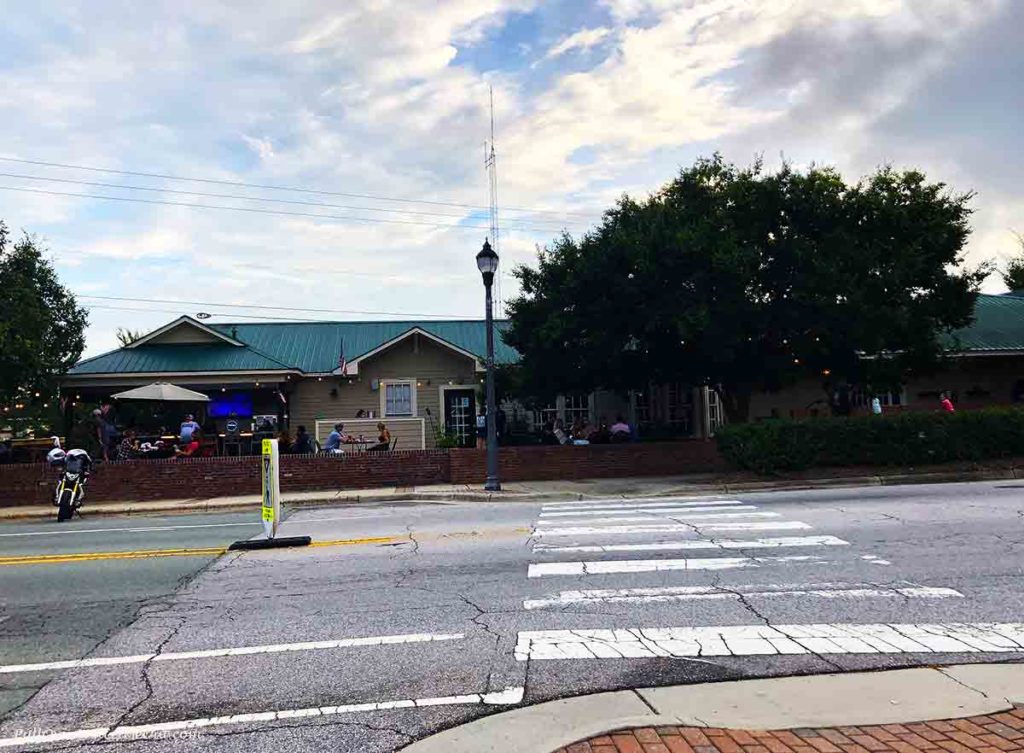 Aviator Brewing transformed from a one-man operation begun in 2008 in an old airplane hangar brewing into two used dairy tanks to a thriving regional craft brewery with multiple locations and countless distributors. 
Theirs is a brew tale start-up story that's characteristic of many a local brewery. They started small but took off quickly.
Today, Aviator Brewing Co. is a fixture in the heart of historic downtown Fuquay-Varina bringing an array of dining and beverage options to this charming southern town while producing top-quality beer to meet growing demand.
A trip to Aviator Brewing is an agreeable agenda item and no visit would be complete without touring the brewery. The folks at Aviator are happy to show visitors how they craft their beer and serve up samples as they educate.
Located a short hop down the road from their restaurants, the brewery provides an up-close view of the brewing process. No reservations are needed and the tour is a deal at just $5 per person 21-years and over. Free for under 21. Each tour lasts about 30-minutes and when the tour's done, visitors can stay and sip in the taproom or unwind on the patio with a cold one. There's also merchandise and cornhole available at the brewery.
tours may not be available due to COVID-19 restrictions so call ahead.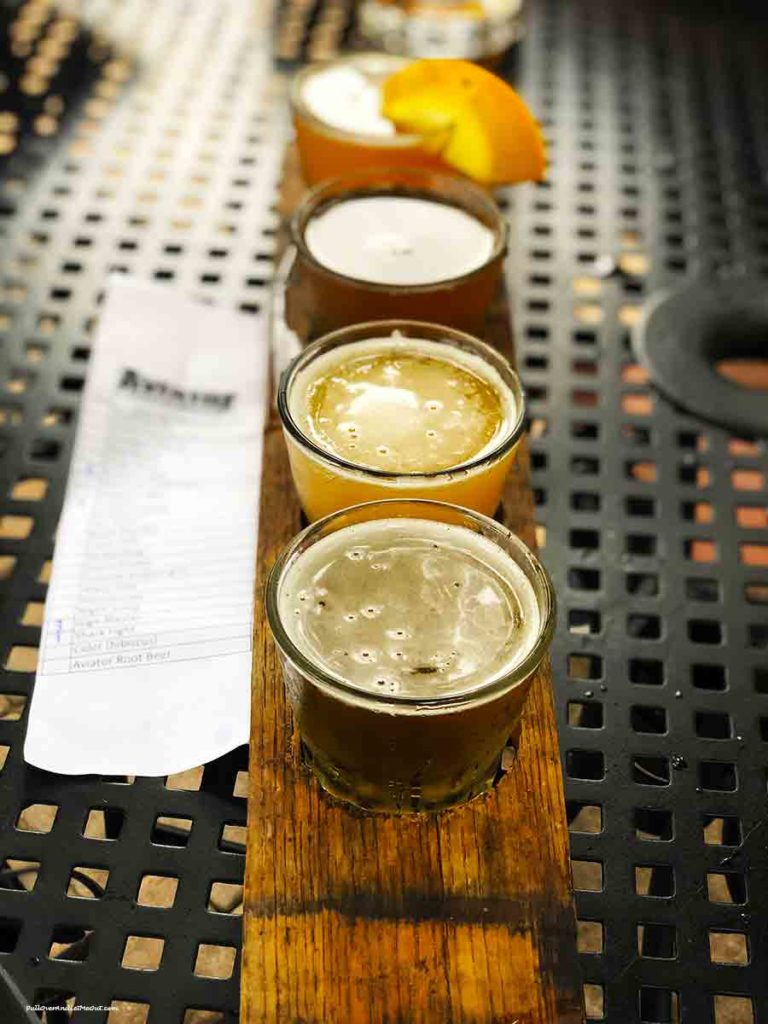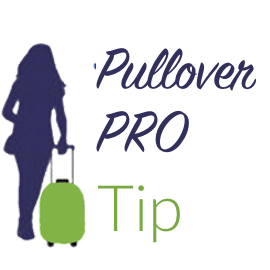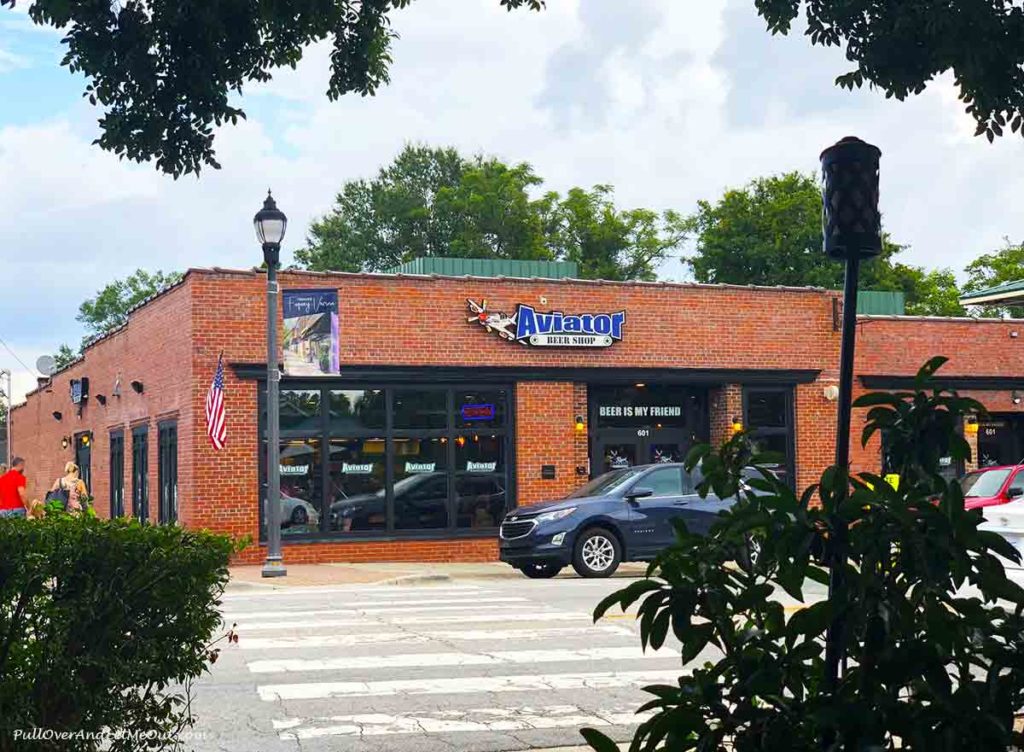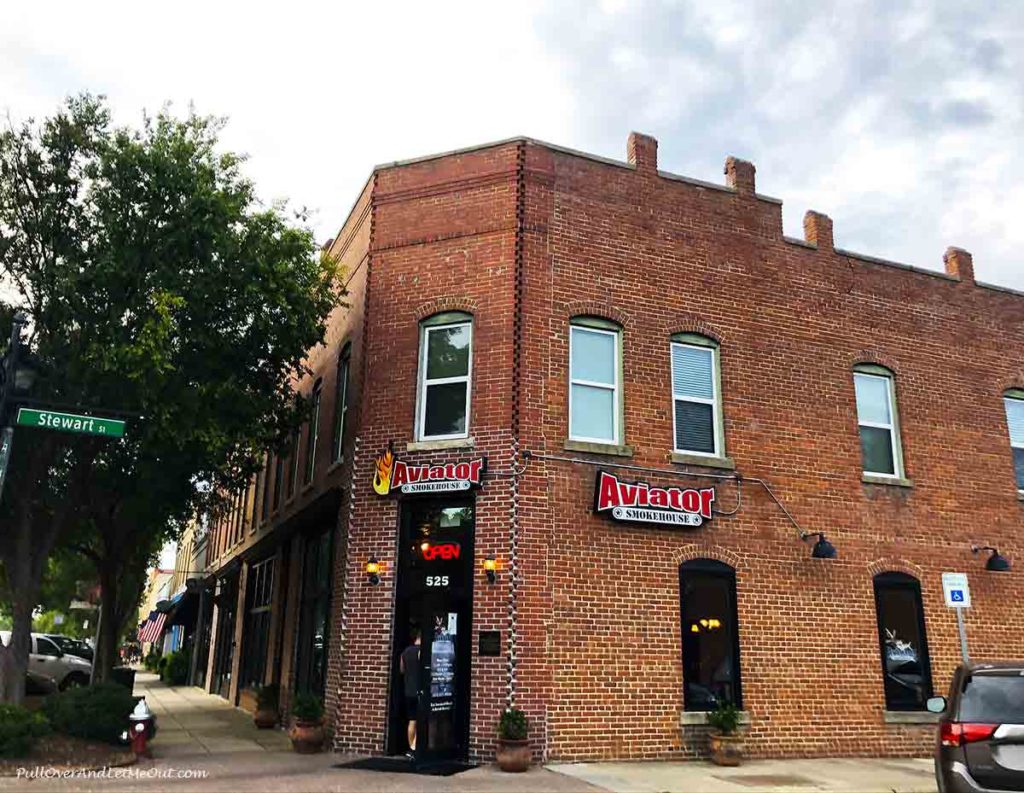 Aviator Brewing is a notable addition to the landscape in Fuquay-Varina. The old train station is home to Aviator Tap House and Gastro Pub. Across the street is the Pizzaria & Beer Shop. The old Varina Hotel at the corner of Broad and Stewart is where you'll find Aviator Smoke House serving up some mean BBQ paired with craft beer. 
Hence, not only is there good beer to be had but there's also cuisine to appeal to every taste. Moreover, with multiple locations on Broad Street in the historic district, Aviator Brewing Company has literally and figuratively cornered the craft beer market in Fuquay-Varina.
Dining at Aviator Brewing Co.
For our visit, we opt for outdoor dining at the Tap House. As their website states, this is a "true beer drinker's heaven." 
Housed in the old Varina train depot dating back to 1903, the Tap House features indoor and outdoor dining. The specialty here is gastropub fare and perfectly chilled beer on tap from their state-of-the-art micromatic draft beer system. Be sure to ask your waitperson how they cool the beer, it's mind-blowing!
Rather than choosing a single beer, I elect to sample a flight. Catchy names like Shark Fight, Aviator Lager, and Giga Blaster befit the beverage and are a great pairing with the cheeseburger and fries I order. The meal, the beer, and the upbeat atmosphere at the old train depot make for a delightful dinner.
Post-meal, we stroll the historic downtown area and naturally, pay a visit to the bottleshop where Aviator Brewing Co. beer can be purchased to take away.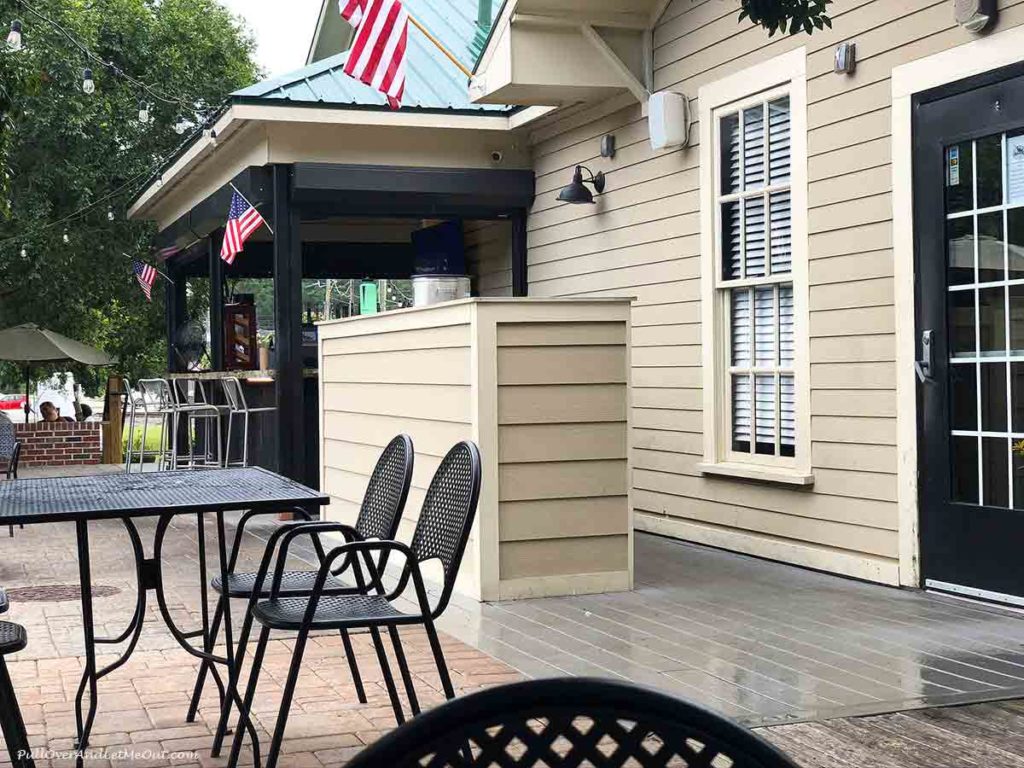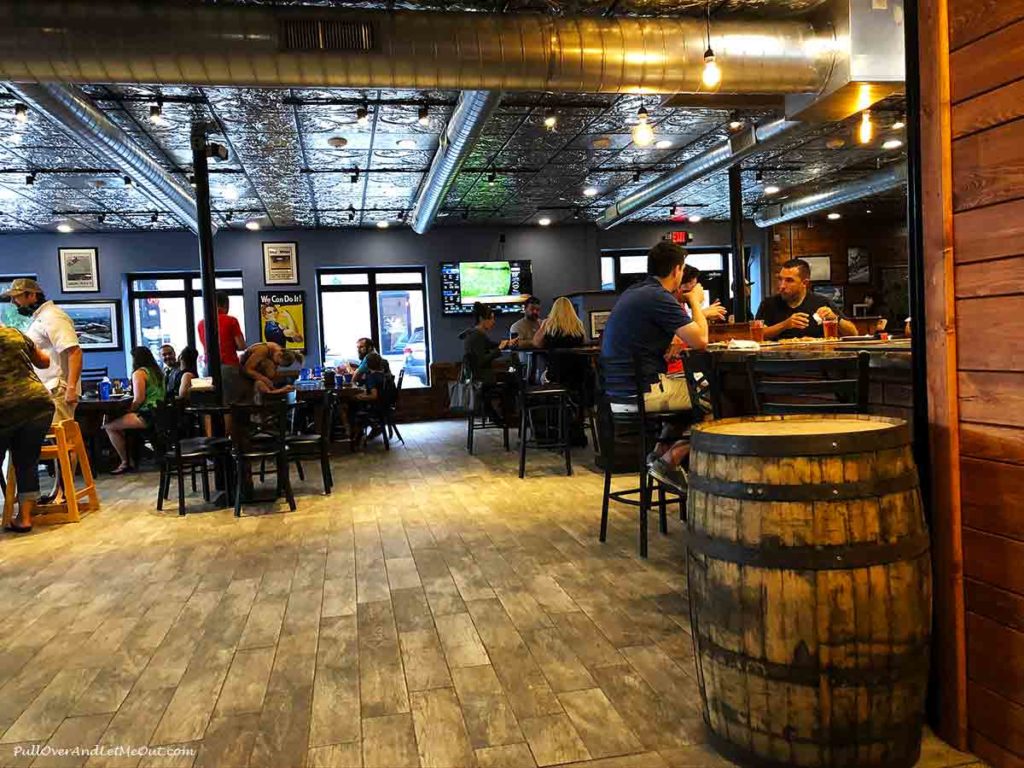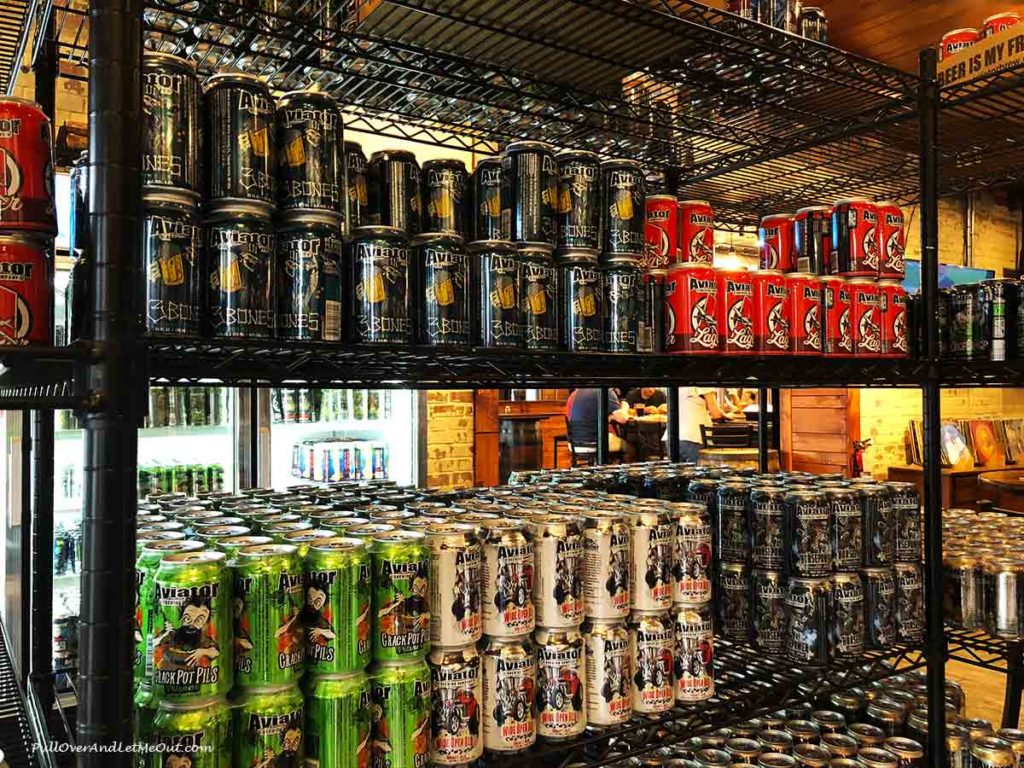 Aviator Brewing Company's setting in downtown Fuquay-Varina paired with its great family atmosphere, educational brewery tours, and delicious food makes it a cheerful destination punctuated by merriment. 
Raleigh is becoming the capital of the Beer State of the South  –  North Carolina. The Triangle area alone (Raleigh, Durham & Chapel Hill) now boasts in excess of 40 micro and craft breweries. Aviator Brewing Company is a cornerstone of that craft beer community.
Likewise, Aviator is moving forward and has its sights set on expanding with big plans for future brewing and dining enterprises. Aviator Brewing Company is ready for take-off!
If you like this, share it with your friends! Happy Travels!
Hey, Pinners! Pin This For Later!
► Plan Your Trip to Fuquay-Varina Now!
Hey pinners, save this for pinning after your trip
After you get back from your trip, please use these images to post to social media or post your own photos.  Please tag us on your post #pulloverandletmeout
You can also use the social sharing links on the SmartTrip tool.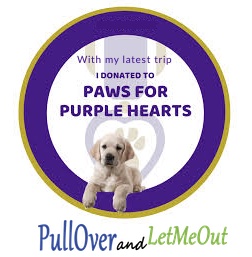 More stories you'll love reading!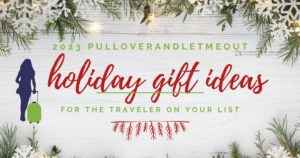 Travel with PullOverandLetMeOut to discover 2023's hottest holiday gift ideas for the traveler on your shopping list.
Read More »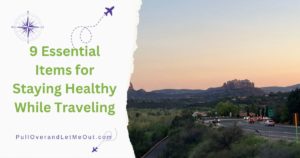 Make a healthy trip a priority. Travel with PullOverandLetMeOut to discover 9 essential items for staying healthy while traveling.
Read More »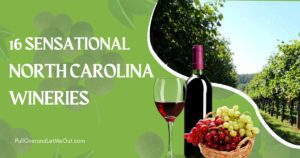 The wine world is taking notice of North Carolina wine. Join PullOverandLetMeOut as we explore 16 incredible wineries in the Tar Heel State that you won't want to miss.
Read More »