Door County Wisconsin is a beloved midwestern haven offering Great Lakes vacations for families, couples, and solo travelers alike. Its intentionally rural characteristics and unspoiled landscape make it the perfect refuge from the hustle and bustle of everyday life and an idyllic spot for savoring a getaway destined to become a cherished memory. If you're looking for bright lights and fast action, Door County isn't for you. However, if unwinding, reconnecting, and serenity is appealing, here's a quick introduction to vacationing in Door County Wisconsin.
Disclosure:
Many of the links you see on this site and within our trip planning tool are affiliate links. If you click through and make a purchase, I'll get a small commission and it won't cost you any extra. On selected stories, for those hotel and car bookings made using our TravelingToGive™ tool we contribute 2.5% of gross hotel and car sales to Paws for Purple Hearts. So, thanks in advance for helping me keep bringing you the content you enjoy and, at the same time, giving back to those who so bravely serve our country! #everytripmatters
What is Door County known for?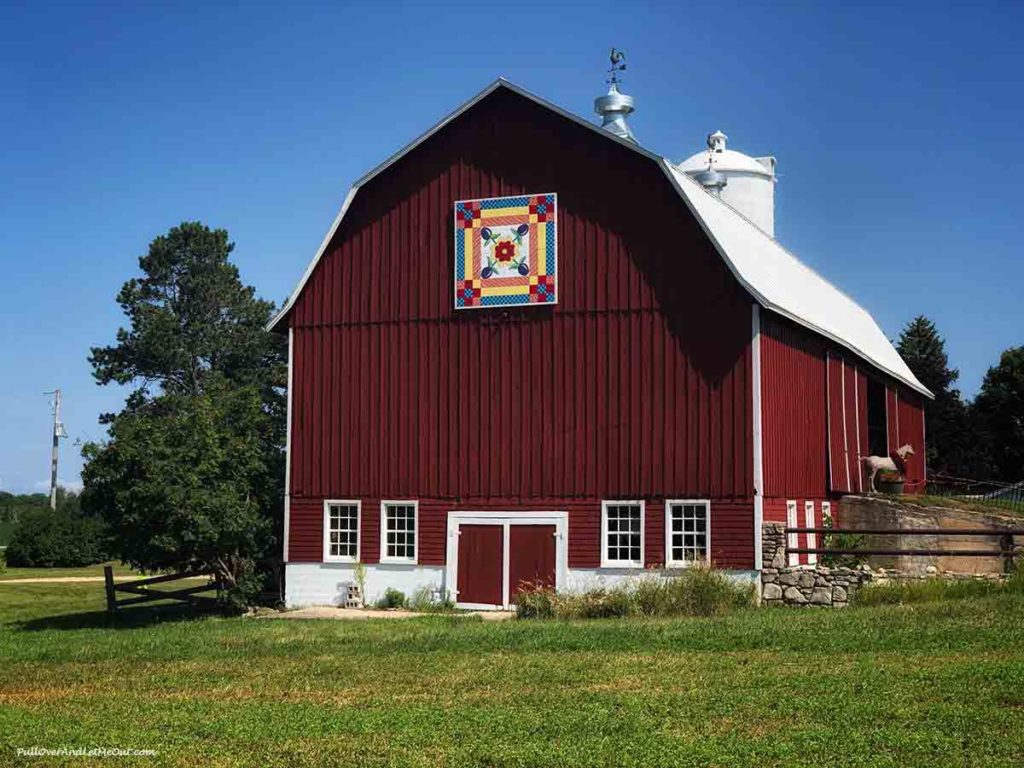 Door County is a peninsula and the easternmost county in Wisconsin. Situated on Lake Michigan, it gets its name from the French, Portes des Mortes, meaning "death's door."
Early French traders and explorers heard the Native American tales of a 17th-century failed raid of Washington Island by the Winnebago Tribe against their rivals, the Pottawatomi Tribe. As an outcome of the unsuccessful raid, the strait between the tip of the Door Peninsula and Washington Island was given the name, Portes des Mortes. Later, the strait would gain a reputation for shipwrecks within the passage, thus reinforcing the gloomy moniker.
In the mid-19th-century, the first resorts in Door County were built near the county seat, Sturgeon Bay. Since then, tourism has been a vital element and backbone of the county's identity and economy. Its 280 miles of shoreline, dunes, beaches, orchards, and farmland has served as a retreat for visitors, especially those escaping larger cities such as Milwaukee and Chicago.
Things To Do In Door County
Door County is one of those places that allows guests to determine how much or little they want to do while on vacation. The peninsula is an outdoor wonderland with a wide range of activities to select from. 
Likewise, the quaint villages and small towns noted for their iconic architecture offer a blend of options such as shopping, antiquing, museums, arts and culture, wineries, breweries, dining, fish boils – you name it, there's a delightful Door County attraction or pleasing past time activity for every visitor.
Enjoy Visiting Door County
Our visit to Door County was a family reunion and celebration of life for my husband's uncle held at their farm in Plum Bottom. Having never visited this part of the country, I was excited to experience new territory.
Not only did we enjoy catching up with Jason's extended family, but we also got to spend time exploring. From riding bikes in Peninsula State Park to visiting the shops in Sturgeon Bay and Sister Bay to cooking hotdogs over the open fire at the farm at night, Door County's laid-back atmosphere was the perfect setting filled with peace and tranquility. 
If I had to choose one activity that was worth splurging on, I'd say it was our boat tour. We rented a pontoon in Sister Bay and spent an afternoon cruising.
Our merry little group thoroughly enjoyed being together in addition to the majesty, scenery, and ethereal beauty of Green Bay and Lake Michigan.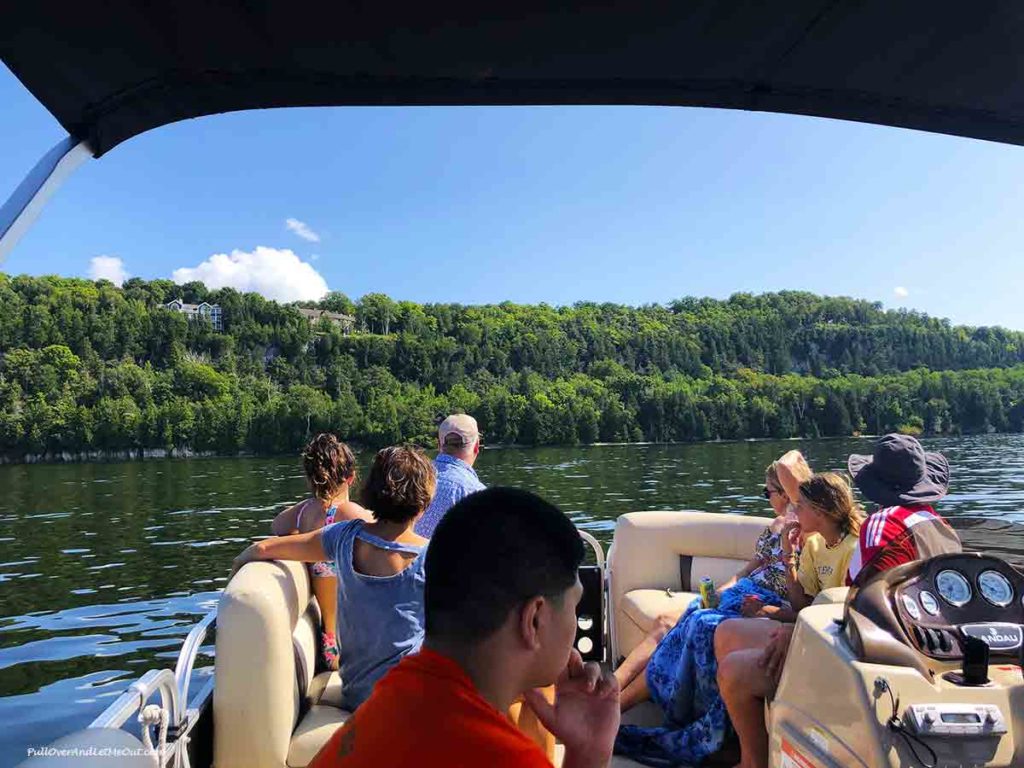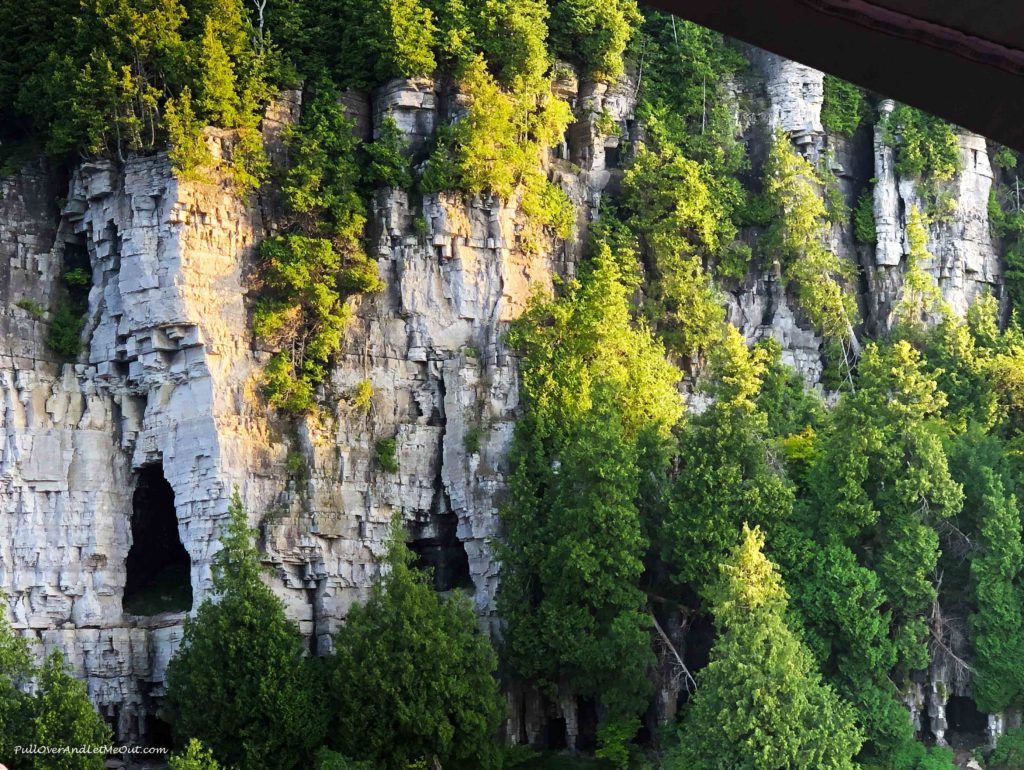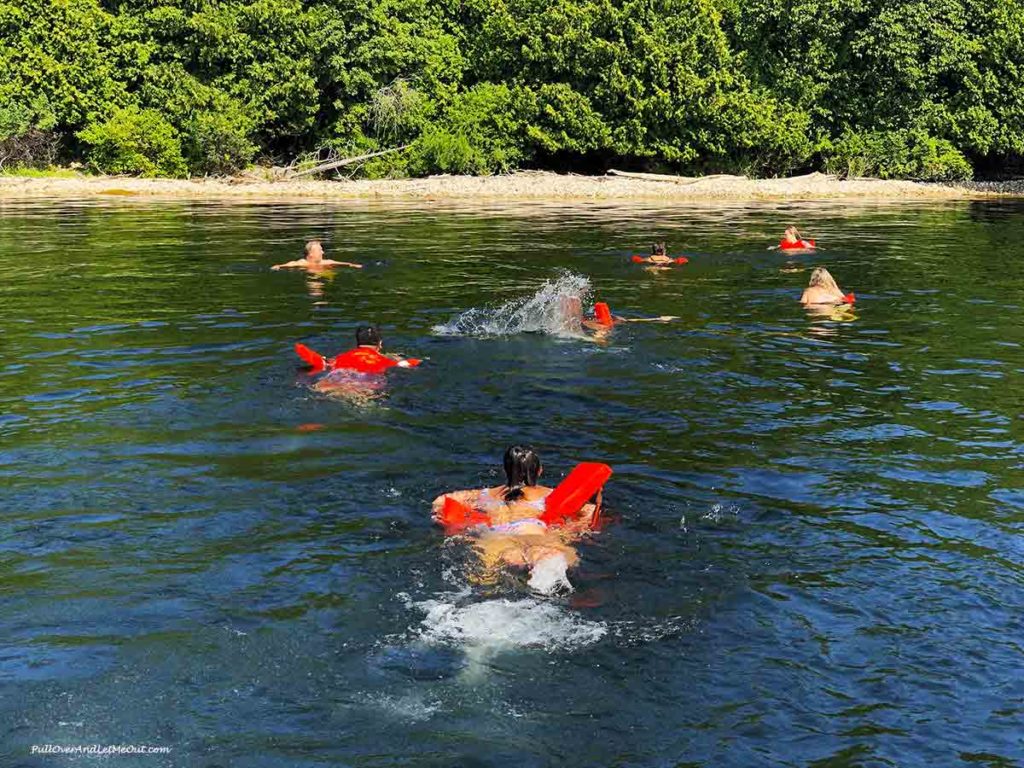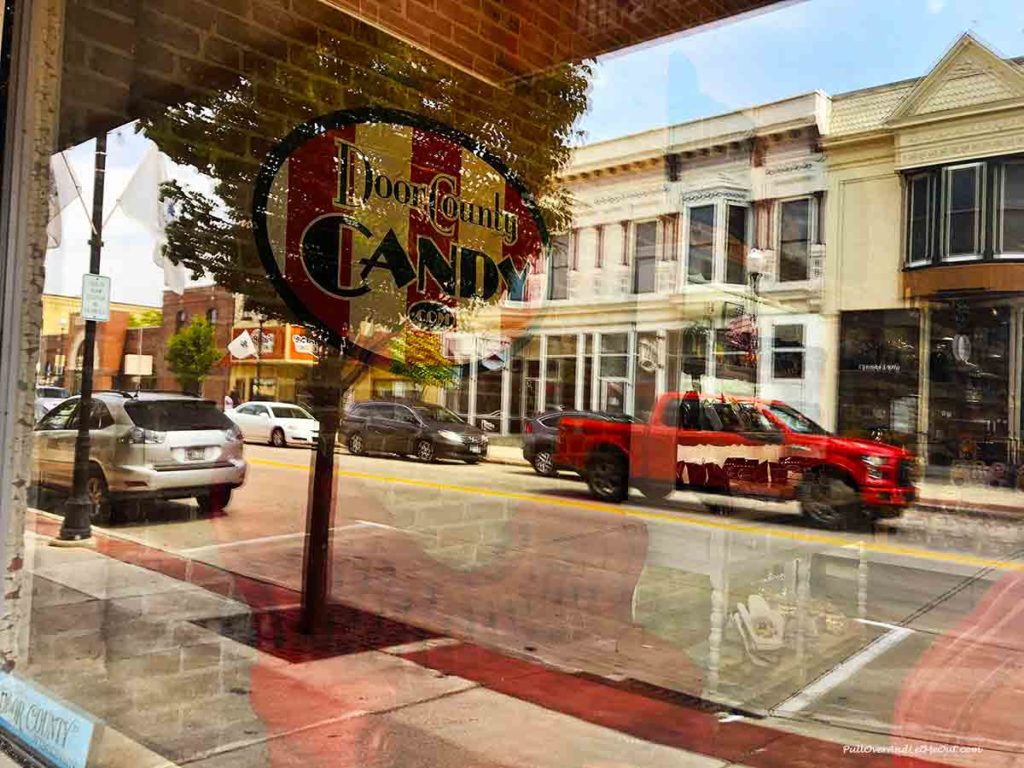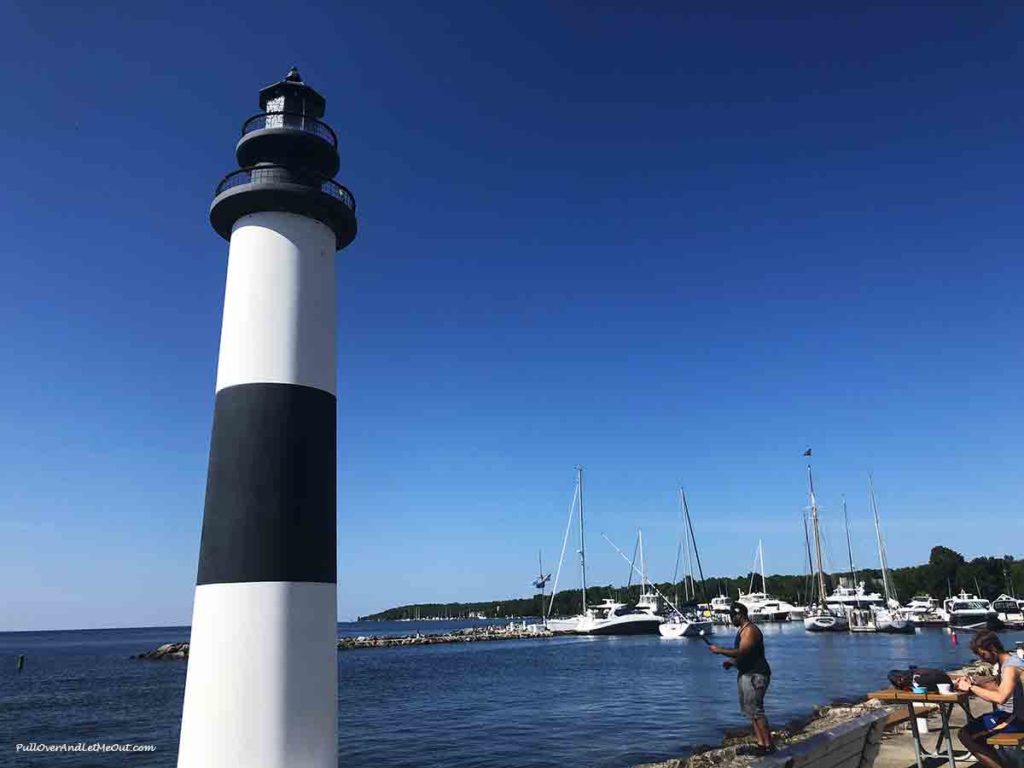 Take a tour of Door County
Door County features many popular tours of the peninsula and its attractions. Visitors can choose from boat tours, trolly tours, bike tours, Segway tours, and more. Each tour offers its own unique perspective of the many aspects of life in Door County. 
Looking for a thirst-quenching viewpoint? Door County boasts multiple breweries, wineries, distilleries, and cideries.
The craft beer scene has a proud history on the peninsula and it's thriving. There are numerous breweries and brewpubs that proudly produce popular Belgian-inspired ales, porters, and IPAs as well as a range of other brewing styles.
Say cheers! with a glass of wine. Door County is renowned for its fruit wines but also serves up a slew of different varietals. There are currently eight wineries along the peninsula with talk of more on the way. Visitors can enjoy following the Door County Wine Trail on a self-guided tour or take the Door County Winery Trolley Tour. 
Beyond tours and tastings, there are farms and orchards, salons and spas, lighthouses, Belgian Chapels, shipwrecks, and boat rides to Washington Island. If you time your visit right, you can even experience "nature's most spectacular performance," the Northern Lights. 
This rural paradise is teeming with options for filling your days. Or, you can simply find a comfortable chair under a shade tree and read a book. I discovered a great indy book store, Novel Bay Booksellers, in Sturgeon Bay and selected a fictional novel by a local author, set in, you guessed it, Door County.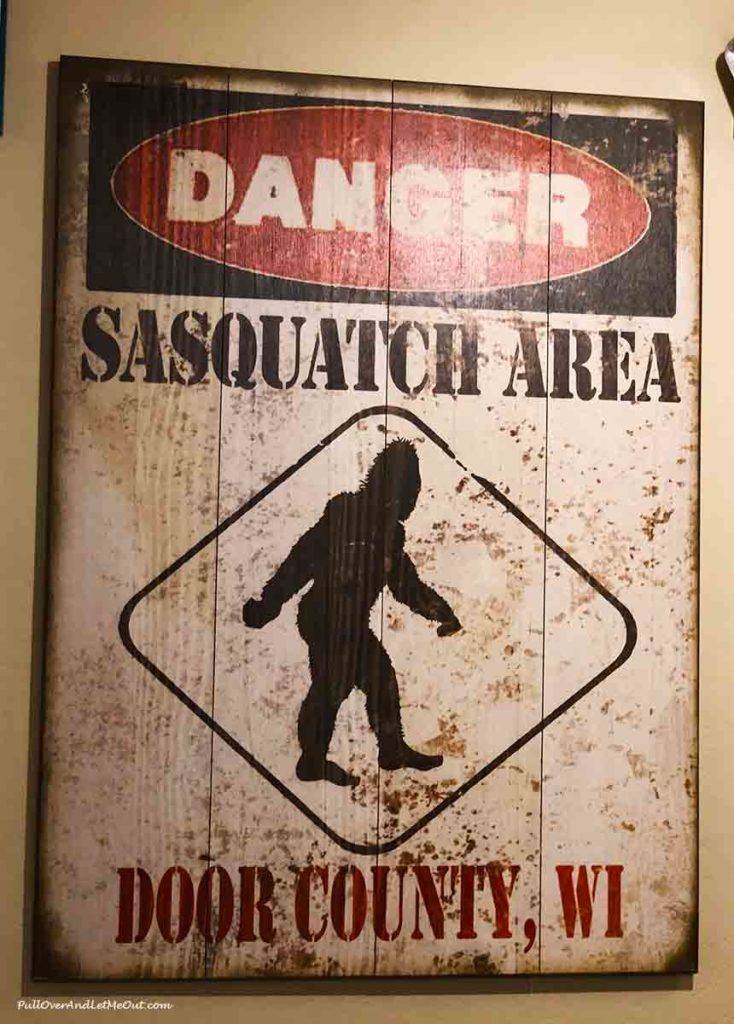 What is the best town to stay in Door County?
What's the best town to stay in in Door County?
Egg Harbor, Sturgeon Bay, Ellison Bay, Sister Bay, Rowleys Bay… I could go on, but the point being, there really isn't the worst place to stay. They're all great and brimming with ambiance.
Similarly, when it comes to finding the best-suited accommodations, it depends upon tastes, needs, and the group you're traveling with. That being said, Door County has a variety of lodging styles from bed & breakfasts, cabin rentals, Airbnb, roadside motels, luxury resorts, camping, and even pet-friendly lodging. 
During our visit, we spent the first few nights in a motel in Sturgeon Bay before opting for a rustic campout at the farm on our final night. While the conveniences of a motel were appreciated, I have to say, the fresh air and stargazing that last night was well-worth roughing it a bit.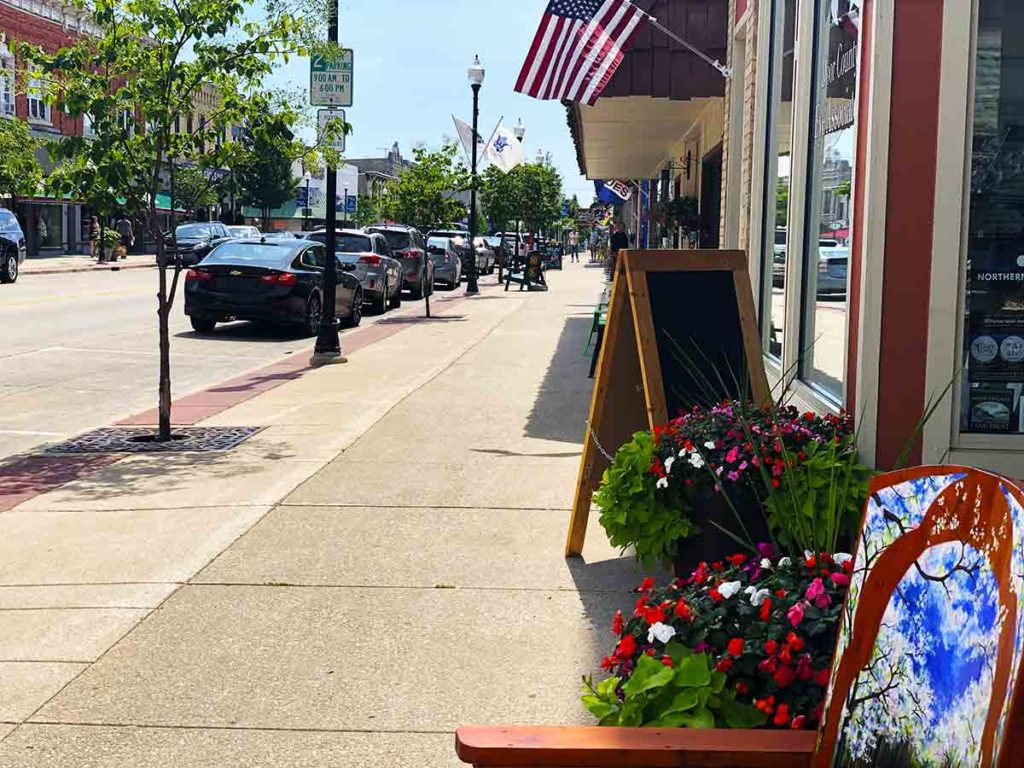 In eschewing commercialism and adhering to strict ordinances with regard to growth, Door County maintains its small-town charm and pastoral appeal. I totally get why people are attracted to this idyllic retreat. It's the total package that lures them in for a simpler moment in time.
From the memorable scenery, leisure activities, and time spent with family, the setting couldn't have been better for our vacation. With the backdrop of Green Bay and Lake Michigan, we were treated to some of the most amazing sunsets as well.  If I take away one regret, it's that we didn't get to pick cherries at the cherry orchard across the road from where we were staying. Maybe next time.
Perhaps Door County hasn't bottled the secret to preserving its relaxing aura, but Door County certainly knows how to furnish a refreshing hideaway even if only for a short time.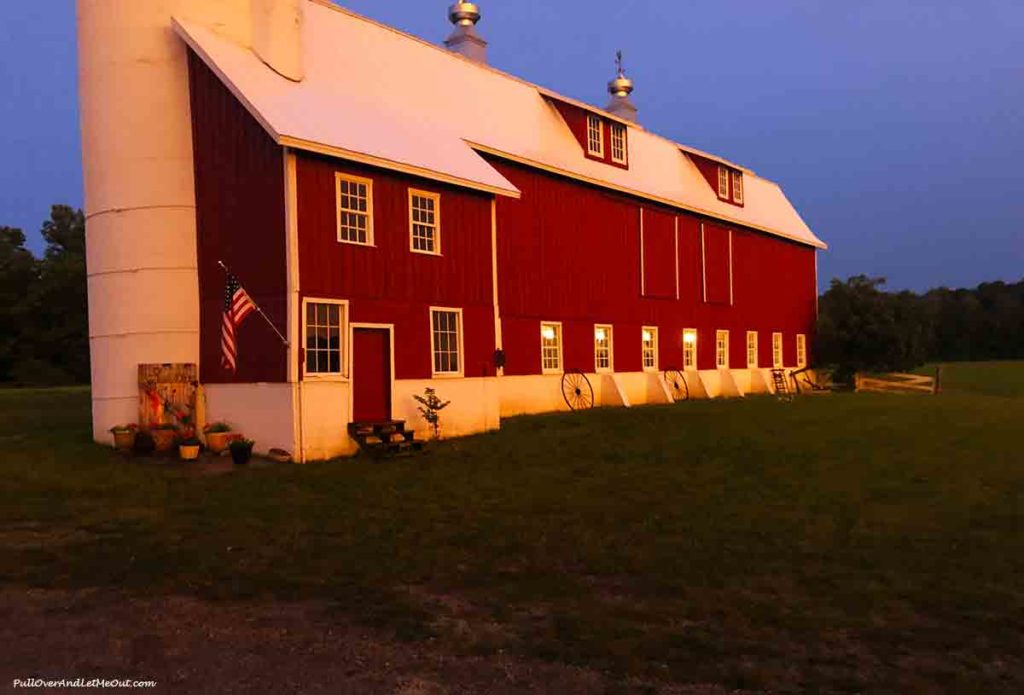 Hey, Pinners! Pin this for later!
► Plan Your Trip to Door County Wisconsin Now!
More stories you'll love reading!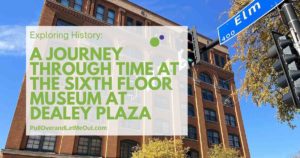 An outstanding museum dedicated to the solemn and historic event that occurred on November 22, 1963, is located within the former Texas School Book Depository building. Travel there with PullOverandLetMeOut to discover why the Sixth Floor Museum at Dealey Plaza is a must-see attraction when visiting Dallas.
Read More »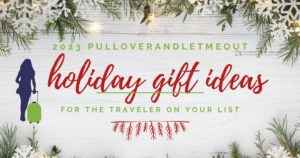 Travel with PullOverandLetMeOut to discover 2023's hottest holiday gift ideas for the traveler on your shopping list.
Read More »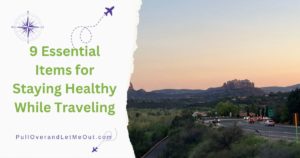 Make a healthy trip a priority. Travel with PullOverandLetMeOut to discover 9 essential items for staying healthy while traveling.
Read More »