Immersive Van Gogh Exhibit - Charlotte
It's been called a "blockbuster digital experience that's taken the art world by storm" by Artnet news. And although not the same as seeing Vincent Van Gogh's original artwork, the exhibit is astonishing in scale and breathtaking in imagination. Immersive Van Gogh provides an encounter in art that's entirely new and unforgettable in the heart of the Queen City.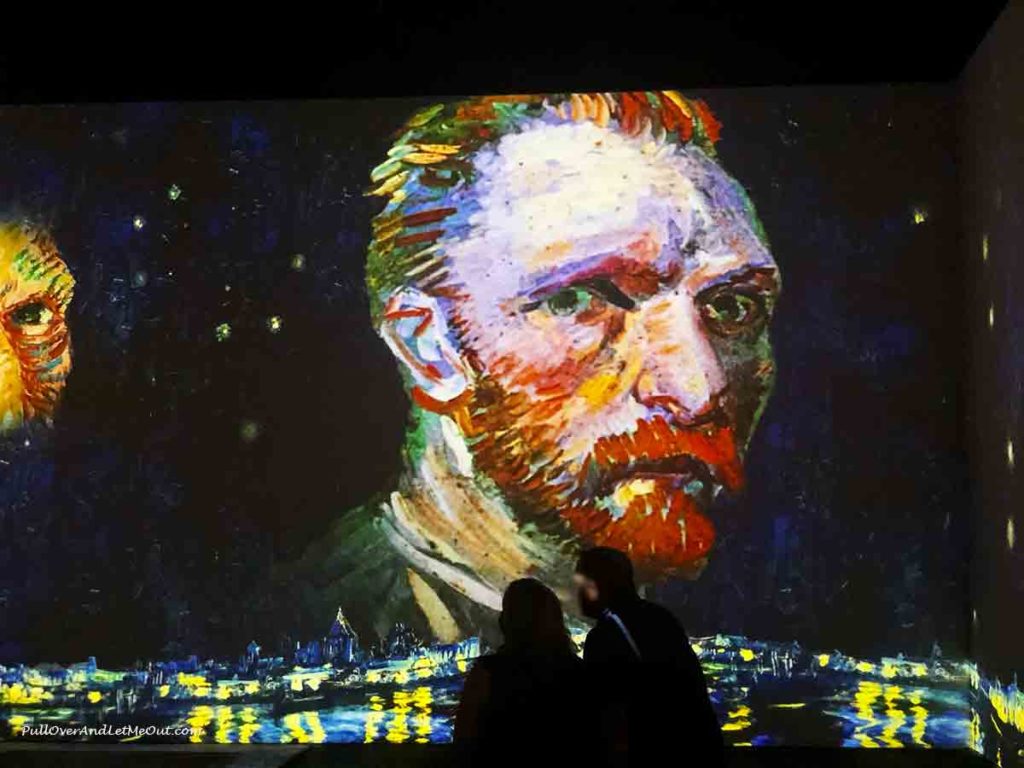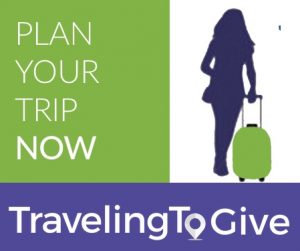 Disclosure:
Many links you see on this site and within our trip planning tool are affiliate links. If you click through and make a purchase I'll get a small commission and it won't cost you any extra. On selected stories, for those hotel and car bookings made using our TravelingToGive™ tool we contribute 2.5% of gross hotel and car sales to Paws for Purple Hearts. So, thanks in advance for helping me keep bringing you the content you enjoy and at the same time, giving back to those who so bravely server our country! #everytripmatters
500,000 cubic feet of projections, 60,600 frames of videos, and 90,000,000 pixels comprise the all-encompassing exhibition put together by the same creative team that created the wildly successful Paris and Toronto exhibits. 
Massimiliano Siccardi designed and conceived the exhibition, and Luca Longobardi composed the soundtrack, bringing to Charlotte, the immersive digital art experiences they pioneered in France and Toronto that were seen by over 2-million people.
Set to a soaring soundtrack, state-of-the-art projectors bring every color and brushstroke to life on a monumental scale for a truly immersive art experience.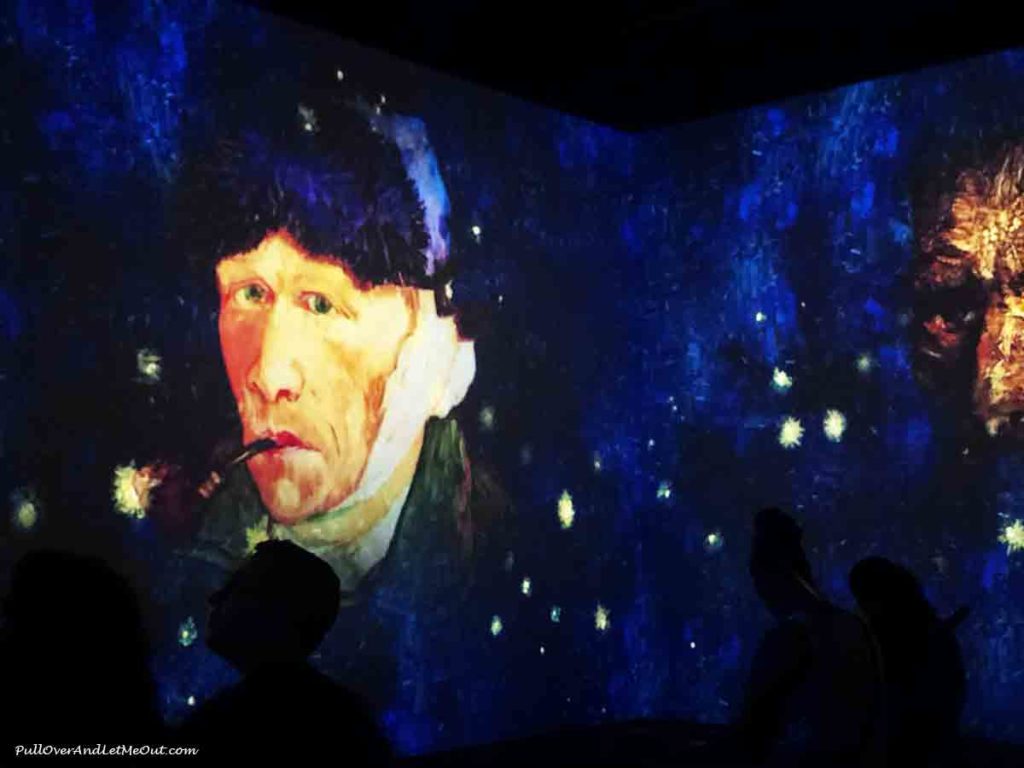 Visiting the Immersive Van Gogh Exhibit
From the moment of arrival until departure, visitors are captivated by sunflowers and Van Gogh. 
Once inside, it's a sweeping sensory experience. We lost ourselves in the sights and sounds as we encountered his paintings ranging from sunny landscapes and night settings to portraits and still lifes. The installation includes favorites like the Mangeurs de pommes de terre (Potato Eaters, 1885), Nuit étoilée (Starry Night, 1889), Les Tournesols (Sunflowers, 1888), and La Chambre à coucher (The Bedroom, 1889), among other works.
One show lasts around 35-minutes. You can stay for as many runtimes as you desire but I suggest staying to watch it 2 to 3 times to fully absorb the beauty and the scale of these masterpieces.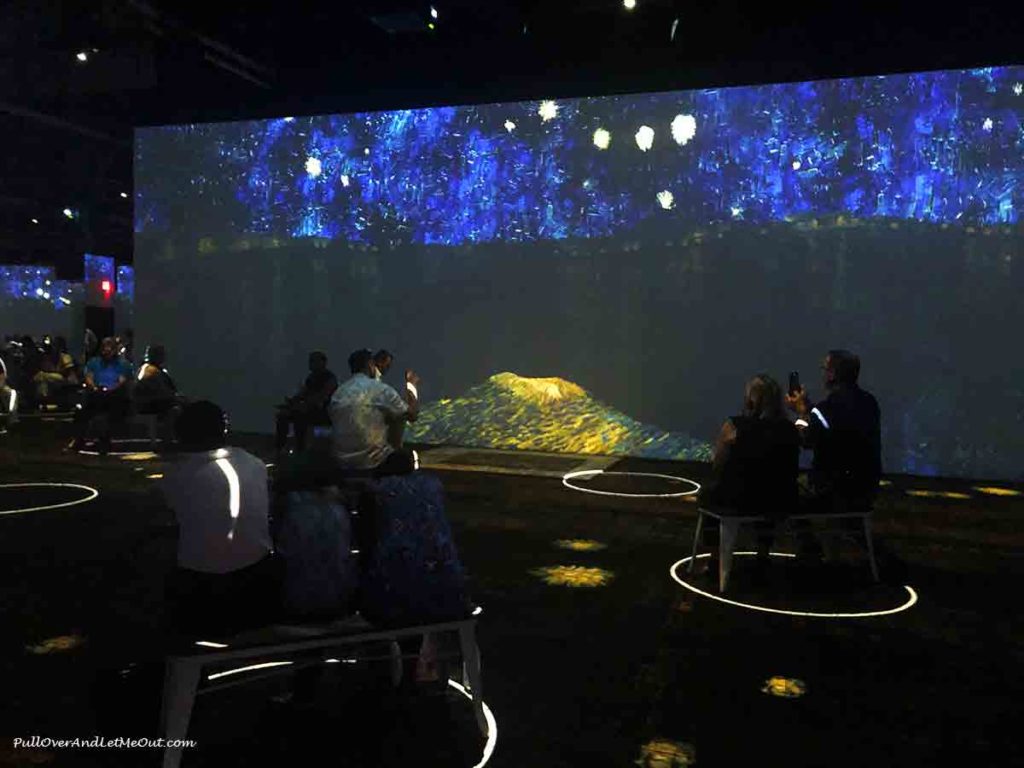 Where is the Immersive Van Gogh Exhibit?
Immersive Van Gogh takes place in the historic Ford building at Camp North End. The building once used to manufacture Model-A and Model-T Fords back in the 1920s, is a state-of-the-art creative development that has already redeveloped over 300,000 square feet of space for employment, artistic expression, dining and hospitality, entertainment, recreation, and community building. It's the ideal setting for such a large exhibit and offers an array of dining and shopping options for visitors.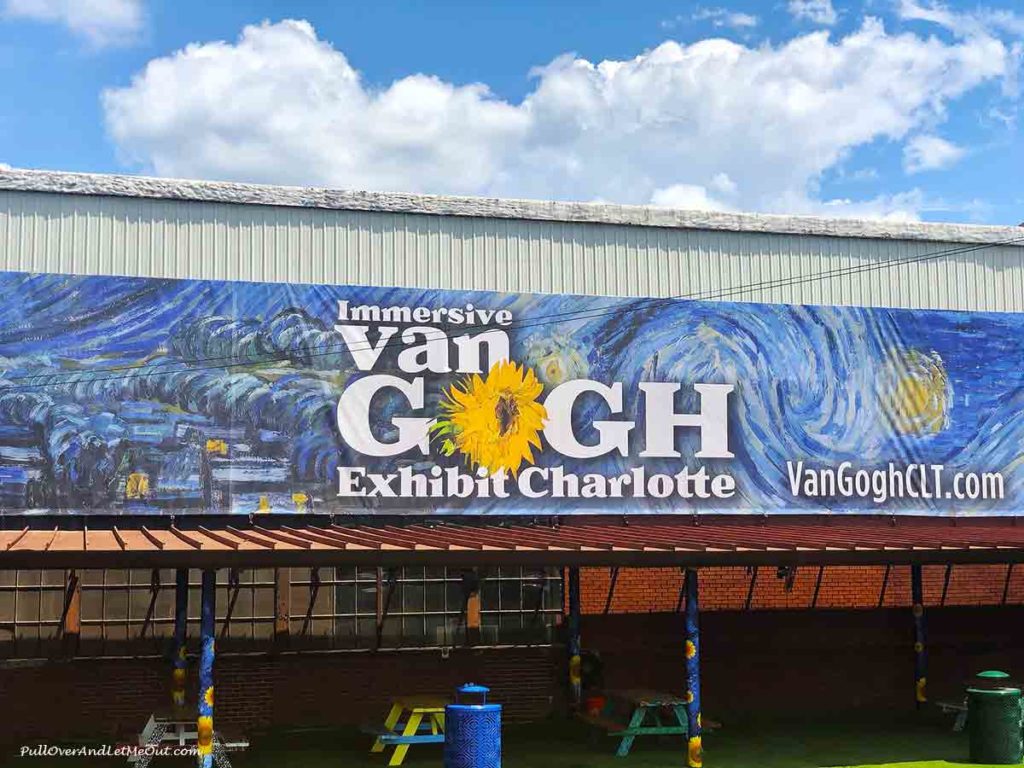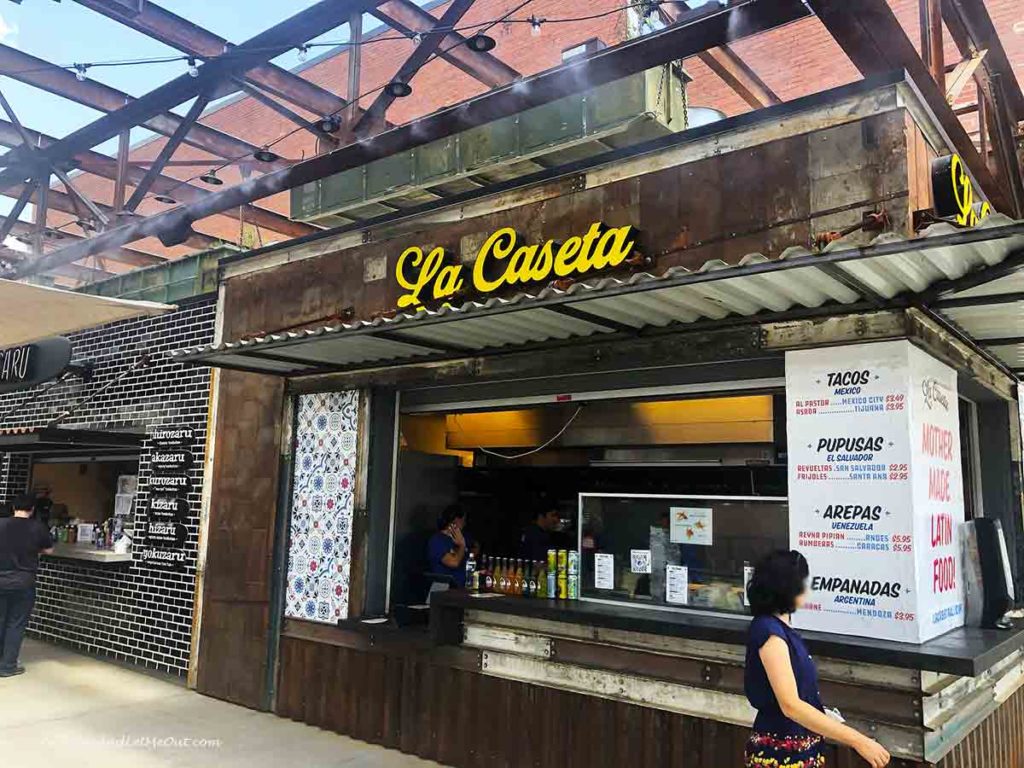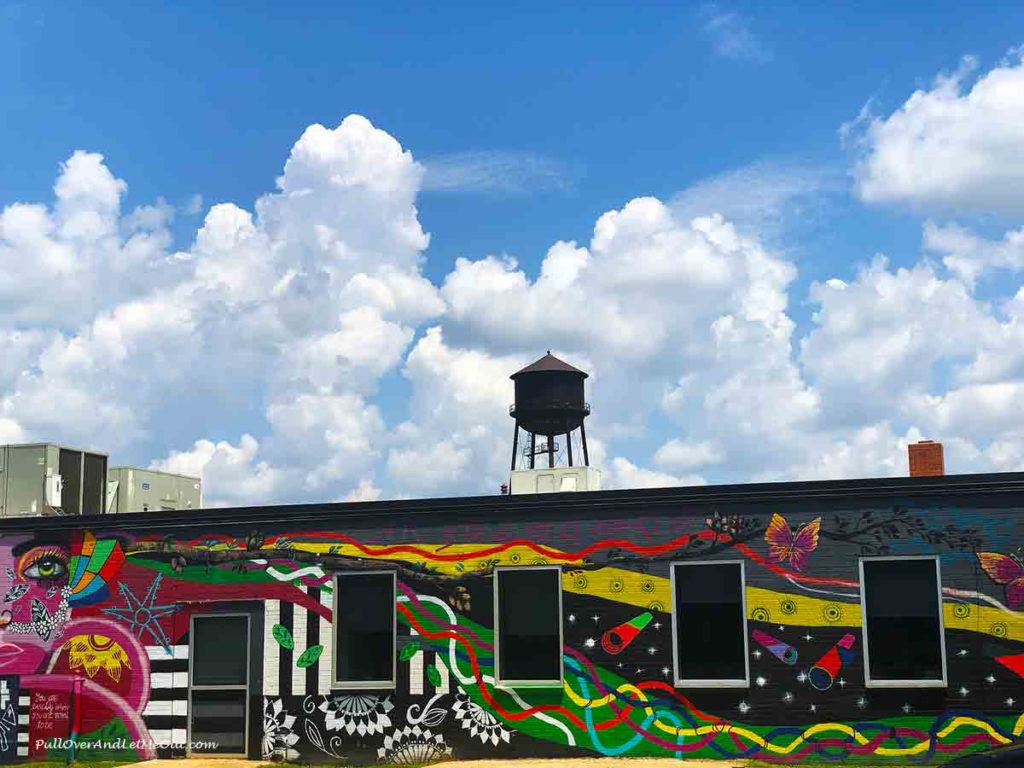 There are multiple ticket options of varying prices and experiences. We opted for the Premium Flex Ticket which includes Van Gogh seat cushions (rental), a limited edition poster, and the ability to arrive up to 2 hours before or after the time listed on the ticket (subject to public opening & closing times of event). The cushion is a nice comfortable touch for sitting on the wooden benches or the floor if it's a full house.
Tickets are available online and the exhibition is running daily through September 12th with many dates getting close to or sold out.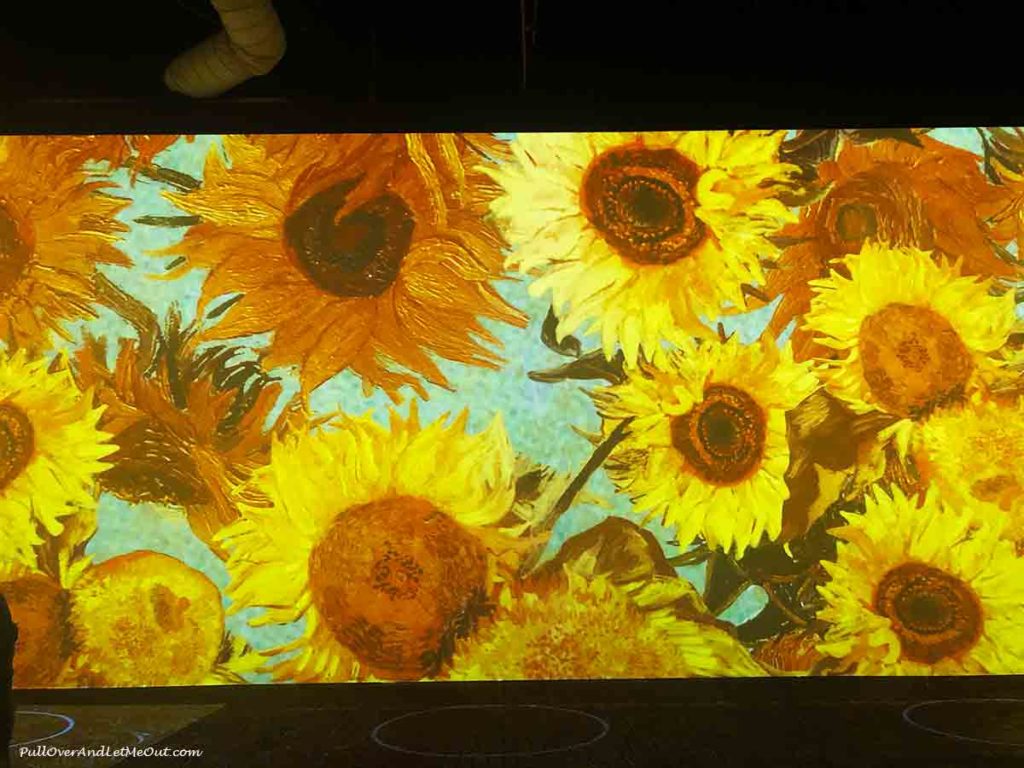 Immersive Van Gogh is truly a one-of-a-kind art experience. The venue is incredible and well-suited for an exhibit of this proportion. To that point, the building is a renovated factory and while the air conditioning is running and doing its best to keep it cool, it's summer in Charlotte, so if you're hot-natured keep this in mind.
There is ample free parking that can be accessed from Statesville Avenue or Graham Street and with people coming and going at different times, finding a spot was easy for us.
Also, there is a bit of walking involved so if mobility or accessibility is a concern, Immersive Van Gogh Charlotte is fully accessible. This includes accessible parking options. Check the website should you require additional information.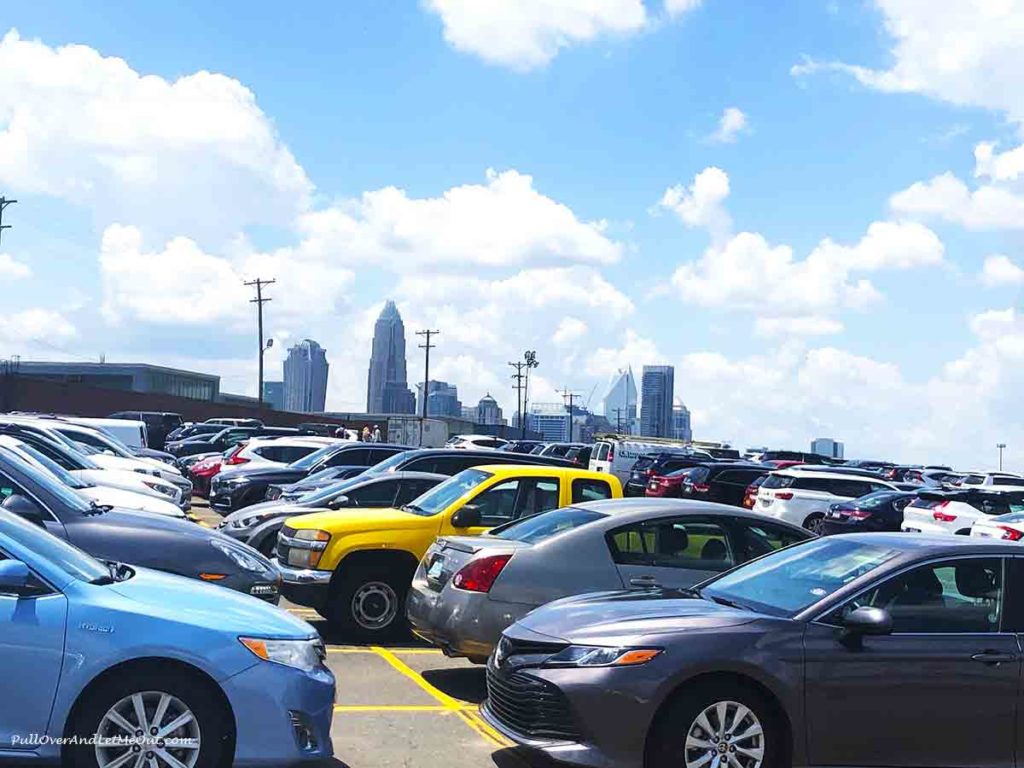 What I liked about Immersive Van Gogh Charlotte
I'm a fan of Vincent Van Gogh's art. His use of bold colors and the texture of his brush strokes paired with his troubled personal story has always intrigued me. Immersive Van Gogh gave me a unique glimpse into his artistry. I especially delighted in how the immersion began the moment we arrived, from sunflowers outside to directional signs to the restrooms in case you have to Gogh! 
The post-exhibit trip through the gift shop was fun too. While most items were a bit pricey, it's possible to find a fun souvenir that's uniquely Van Gogh. I know I'll put that new umbrella to good use!
Likewise, there are all kinds of fantastic photo-ops and sunflowers galore!
Living in North Carolina, I don't have the opportunity to experience his work in person so when I learned about this unconventional Van Gogh exhibition in Charlotte, I put it on my calendar. It's a great itinerary item for a mid-week or weekend visit to Charlotte. It was a long drive from Raleigh to go solely for the exhibit, but we had to get back home and since my son is getting older, I know the number of "mom and me" trips may be dwindling. That made it totally worth Goghing!
Immersive Van Gogh in Charlotte, NC
1824 Statesville Ave, Charlotte, NC 28206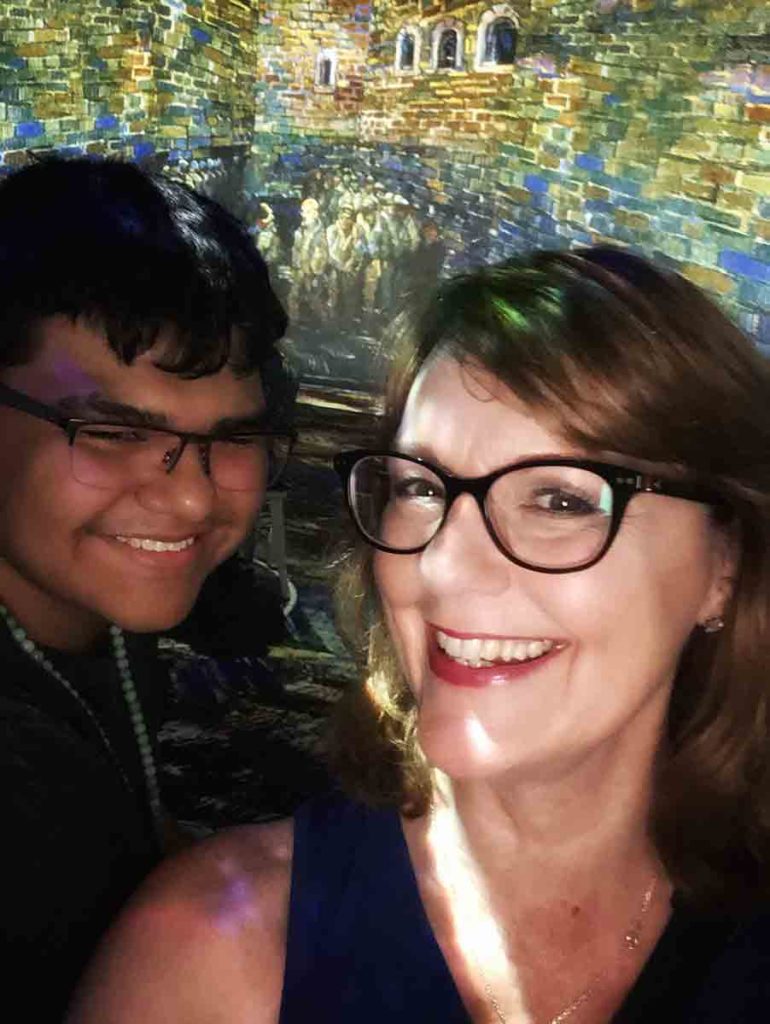 Hey, Pinners! Pin this for later!
► Plan Your Trip to Charlotte Now!
Hey pinners, save this for pinning after your trip
After you get back from your trip, please use these images to post to social media or post your own photos.  Please tag us on your post #pulloverandletmeout
You can also use the social sharing links on the SmartTrip tool.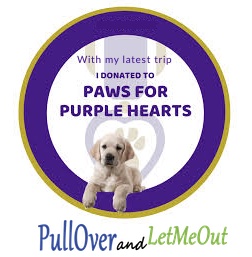 More stories you'll love reading!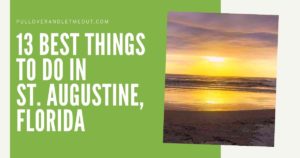 It is the oldest continuously inhabited European-established settlement in what is now the contiguous United States, having been founded by Spanish explorers in 1565. St. Augustine continues to attract visitors from around the world and is a popular tourist destination. PullOverandLetMeOut will take you to 13 of the best things to do in this historic city.
Read More »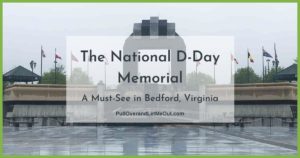 On average, 60,000 people visit the National D-Day Memorial in Bedford, Virginia each year. Travel with PullOverandLetMeOut to learn more about visiting this moving memorial in the foothills of the Shenandoah.
Read More »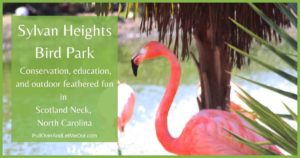 Travel with PullOverandLetMeOut to visit an amazing bird park in rural North Carolina dedicated to conservation, education, research and wholesome outdoor fun.
Read More »