Oh, Yeah! There's a Kool-Aid exhibit inside the Hastings Museum in Hastings, Nebraska. The exhibit is a permanent one and it's dedicated to the sweet soft drink that kids of all ages enjoy. Created by Edwin Perkins, in 1927 while he was living in Hastings, Kool-Aid ultimately became a timeless cultural icon that's still relevant today. I spent some time reminiscing and learning about this classic liquid refreshment and its Nebraska roots.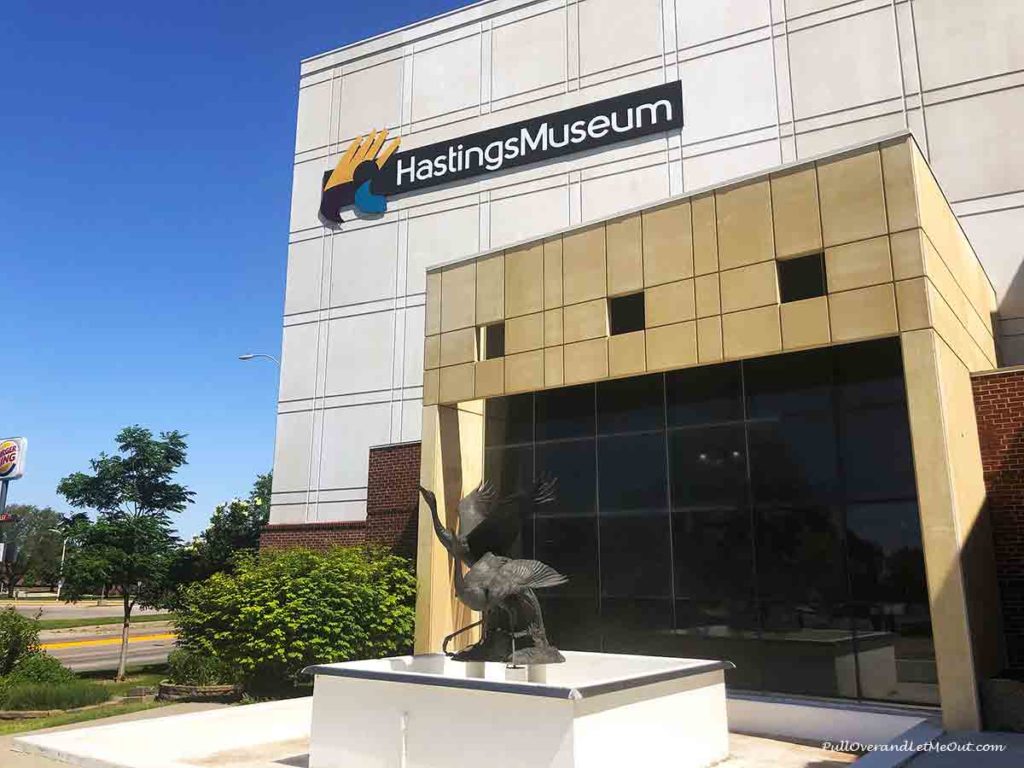 Disclosure:
Many of the links you see on this site and within our trip planning tool are affiliate links. If you click through and make a purchase, I'll get a small commission and it won't cost you any extra. On selected stories, for those hotel and car bookings made using our TravelingToGive™ tool we contribute 2.5% of gross hotel and car sales to Paws for Purple Hearts. So, thanks in advance for helping me keep bringing you the content you enjoy and, at the same time, giving back to those who so bravely serve our country! #everytripmatters
Where is the Kool-Aid Museum located?
The Kool-Aid Museum is located downstairs in the Hastings Museum, in Hastings, Nebraska. You may ask yourself, why Hastings, Nebraska? 
Edwin Perkins, who grew up in Hendley, some 90-miles southwest, moved his business to Hastings in 1920. Since childhood, Perkins had been a bit of a "kitchen chemist," with ambitions of being a self-employed business success. He invented and sold a variety of items, but it was in Hastings in 1927, that he fashioned his powdery soft drink mix and called it Kool-Aid. Kool-Aid was a huge hit, and sales skyrocketed. In the course of time, Perkins was able to accomplish his dream of becoming an entrepreneur through hard effort and some ingenious marketing strategies.
While Perkins eventually moved his booming business to Chicago, Hastings will always be known as the birthplace of Kool-Aid. Today, the famous beverage and its origins are commemorated in a comprehensive exhibit that transports children of all ages on a sweet nostalgic journey through time.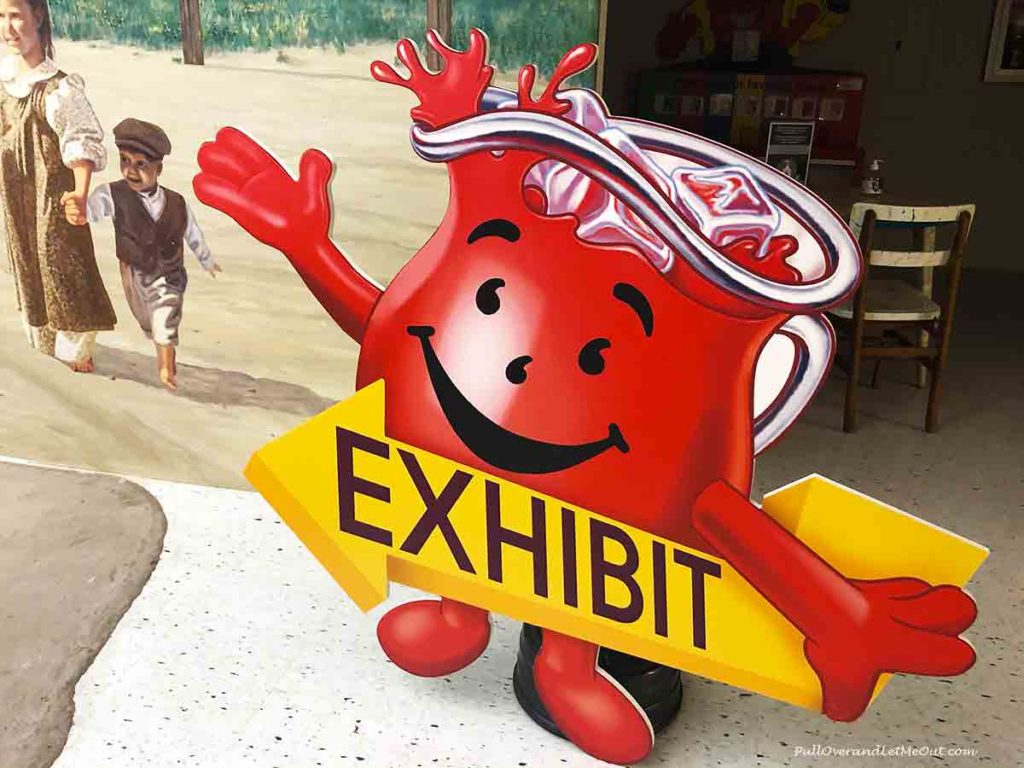 Learning about Nebraska's official soft drink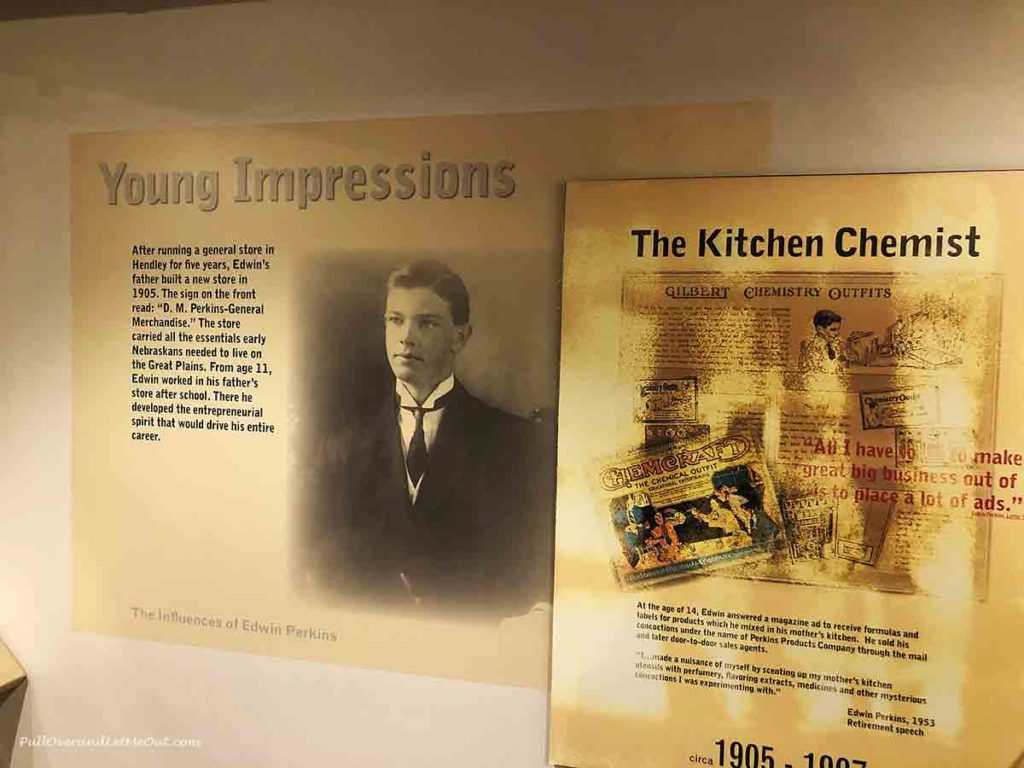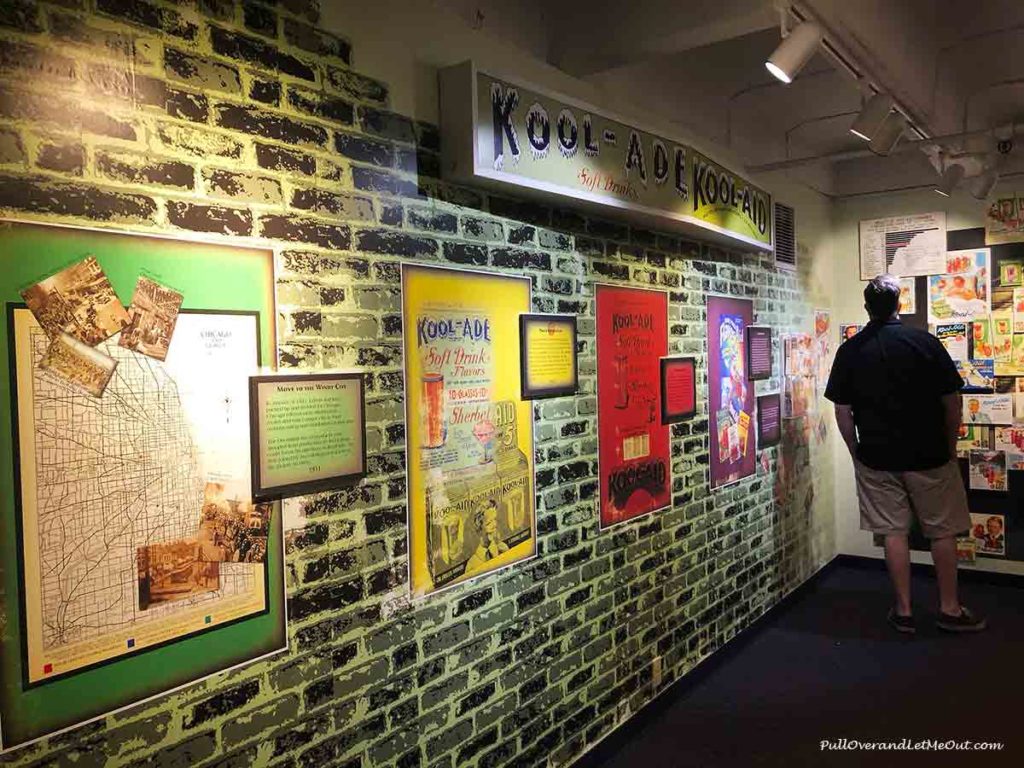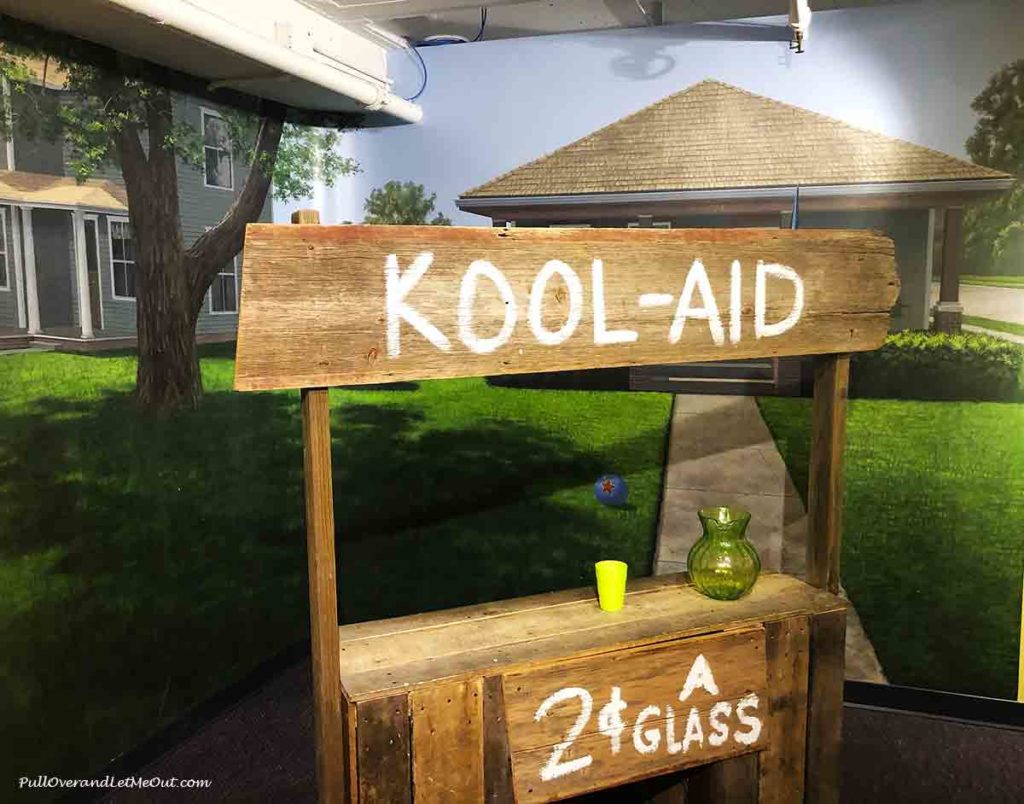 The Kool-Aid exhibit is arranged to create a timeline beginning with inventor Edwin Perkins' early days and concluding with the modern-day version of his famous invention. Traveling along that timeline, visitors gain insights into the product's origins while learning and reminiscing about the powder packets and sweet refreshing drinks that became a cherished part of Amerian culture.
I was fascinated to learn Perkins had initially been selling a drink that was made from concentrate called Fruit Smack. Fruit Smack, on the other hand, had limitations, such as the need for glass bottles to be transported. It wasn't until Perkins attended The St. Louis Food Manufacturing Convention in 1926, that he would return home with a formula for making a powdered drink mix he would call Kool-Ade. He eventually changed the spelling of the name to Kool-Aid to comply with food regulations that held only beverages made with real fruit extract or juice could be called ade. As a result, Kool-Aid became a household name.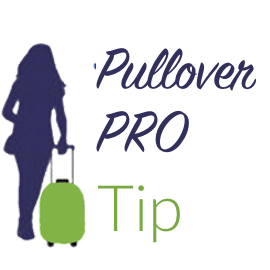 Kool-Aid Man and Popular Culture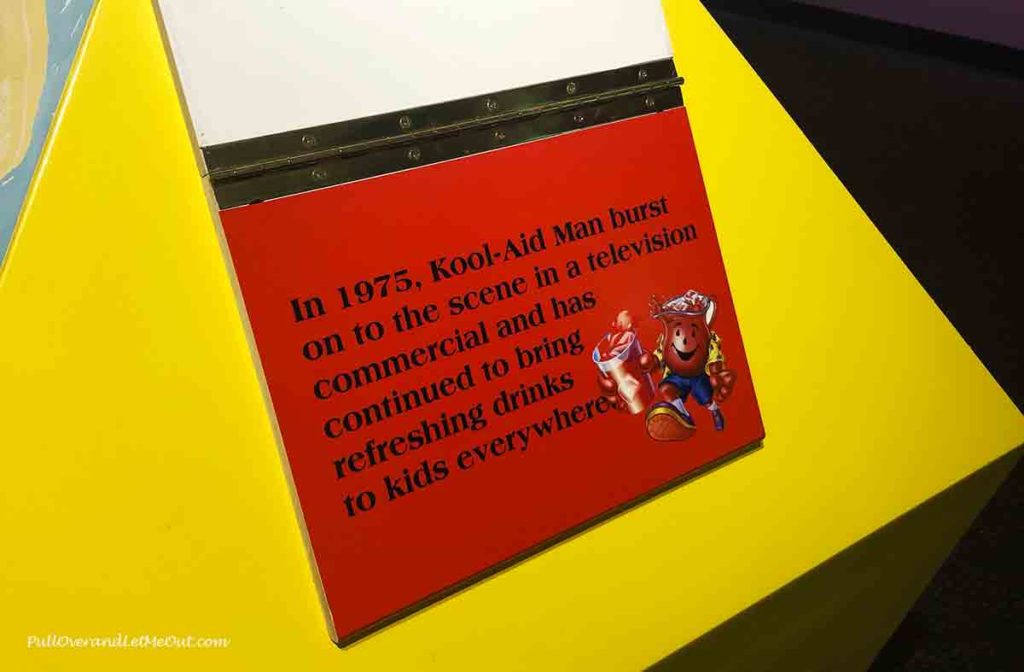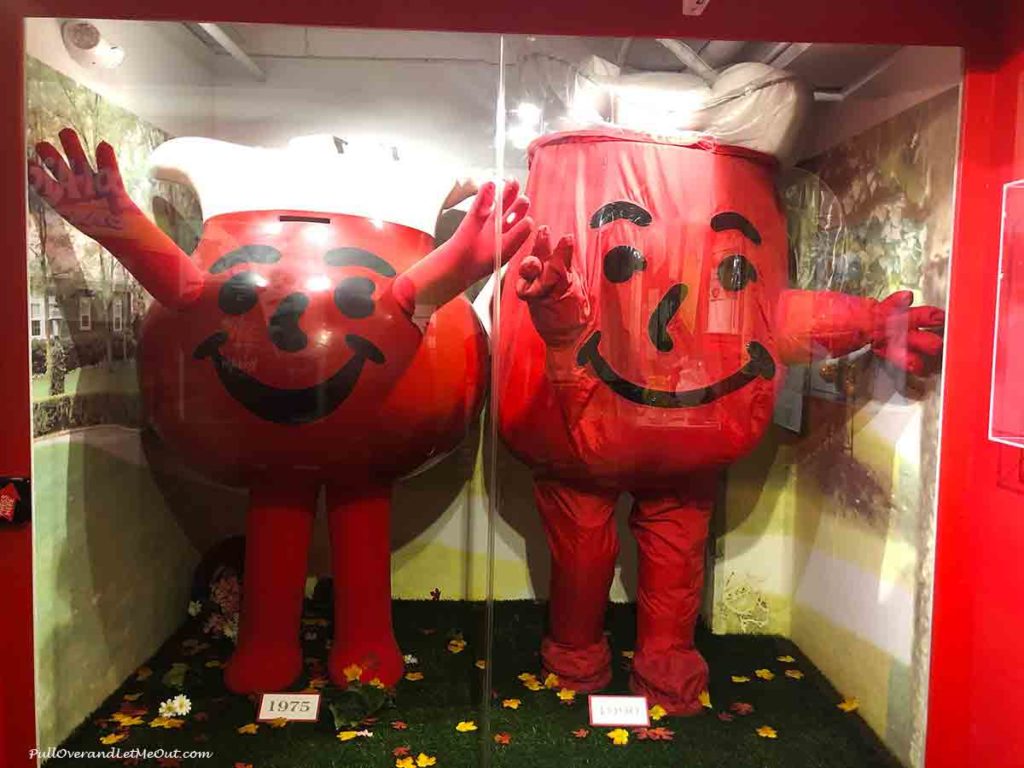 Visitors to the Kool-Aid Museum are treated to a glimpse into the beverage seller's advertising scrapbook. From newspaper advertisements in the early days to television ads featuring celebrities like Bugs Bunny and musical group The Monkees, the nostalgic look back at the numerous advertising campaigns is a fan favorite. Visitors can also enjoy reminiscing while looking at the numerous Kool-Aid clothes, toys, beverage holders, and other premium merchandise with the Kool-Aid logo proudly featured.
The legendary Kool-Aid Man is displayed prominently and with good reason. Kool-Aid produced numerous successful advertising campaigns which contributed to the brand's massive success. However, Kool-Aid's most famous advertising scheme came smashing onto the scene in a big way in 1975. The enormously successful commercial, which depicted a giant red Kool-Aid pitcher bursting through a wall in response to the slogan, "Hey, Kool-Aid!" would become a brand-defining event.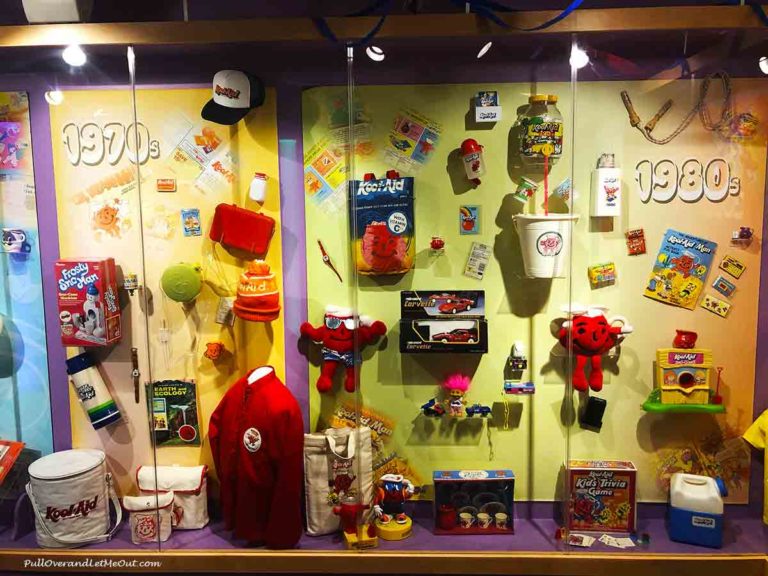 Located in Adams County, the Hastings Museum is more than just Kool-Aid. The museum houses a diverse collection of objects and exhibits with particular emphasis placed upon Nebraska and the great plains region.
From prehistoric times to the twentieth century, the attention paid to the inhabitants of the great plains is extensive, educational, and informative. It's also interactive in many areas, which keeps visitors of all ages engaged. I especially enjoyed the People of The Great Plains exhibit. The display includes hands-on activities that delve into the lives and cultures of the people of the plains from prehistoric times to the pioneer towns.
I was impressed by the collection's quality, quantity, and scope, as well as the size of the displays. Hastings Museum is a top-tier repository for a museum located outside of a major metropolitan area.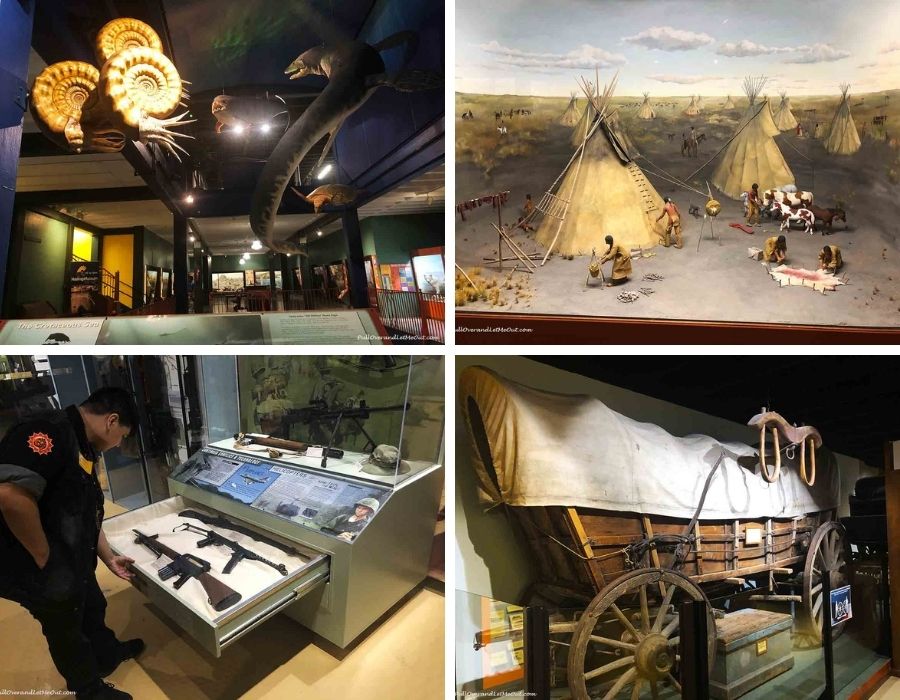 My experience at the Hastings Museum and the Kool-Aid exhibit was enthralling. I'd never given much thought to the significance of the powdered drink mix in our culture, let alone in my own life. I particularly enjoyed watching the collection of television commercials, many of which I remembered from my childhood. It was a sweet sentimental journey.
The Kool-Aid Museum is a delightful stroll down memory lane. Edwin Perkins' story, his invention, and the trajectory of his brand are not only historic but also outstanding examples of achievement and marketing genius combined with initiative, all wrapped up in the American Dream. I say, Oh, Yeah! to that flavorful combination.
The Kool-Aid Exhibit at the Hastings Museum
1330 N. Burlington Ave., Hastings, NE, 68901.
More Nebraska stories you'll enjoy reading:
Carhenge in Alliance, Nebraska Is A Must-See When Traveling The Great Plains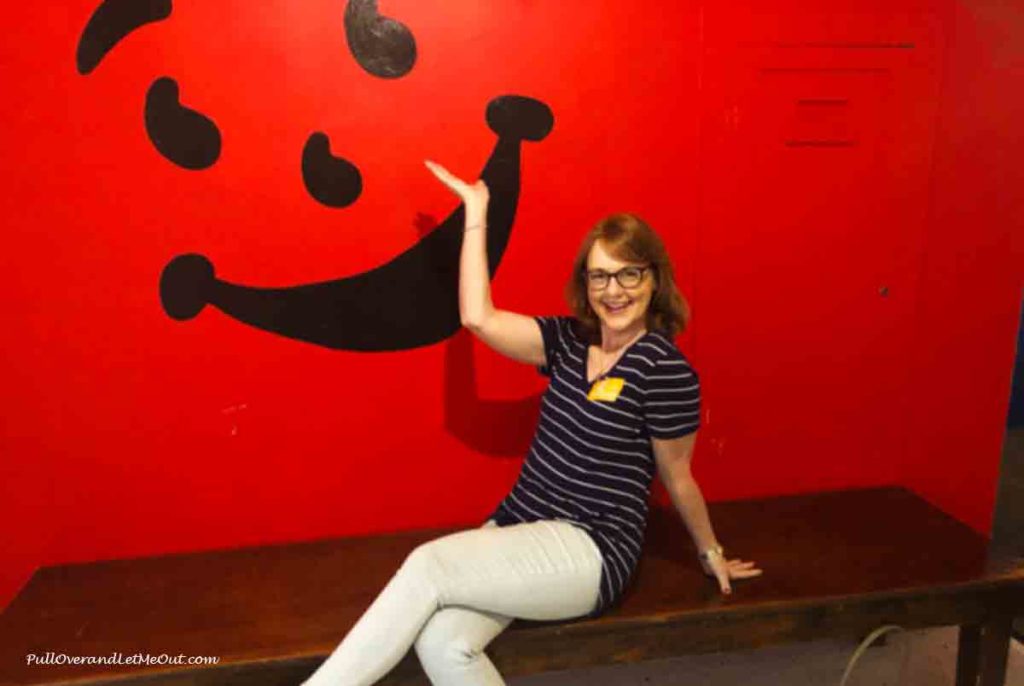 Hey, Pinners! Pin this for later!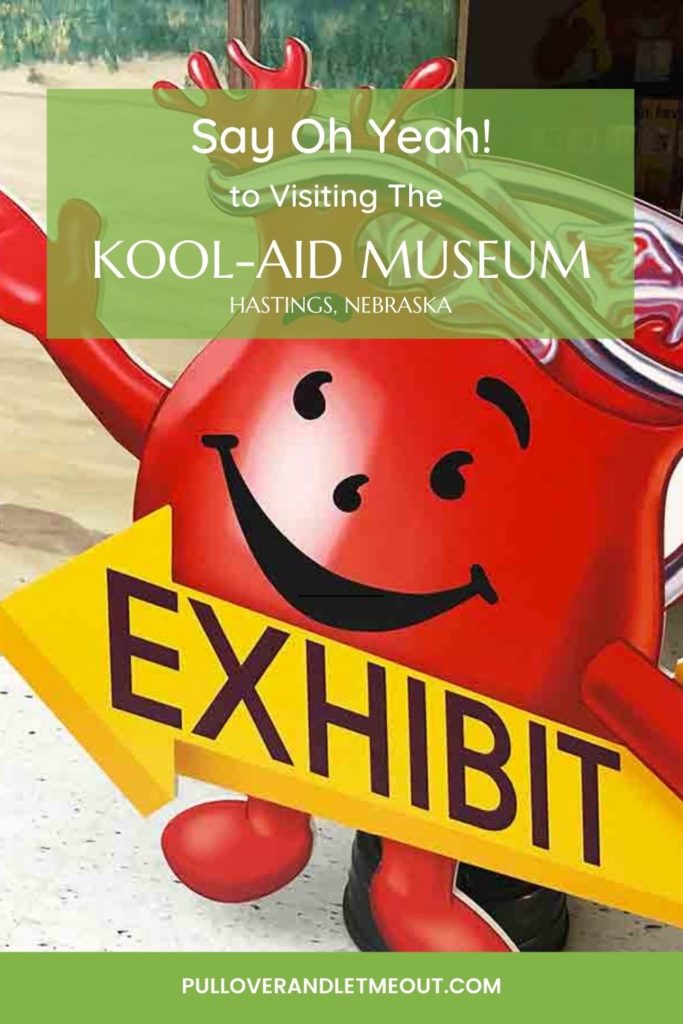 ► Plan Your Trip to Hastings Now!
Hey pinners, save this for pinning after your trip
After you get back from your trip, please use these images to post to social media or post your own photos.  Please tag us on your post #pulloverandletmeout
You can also use the social sharing links on the SmartTrip tool.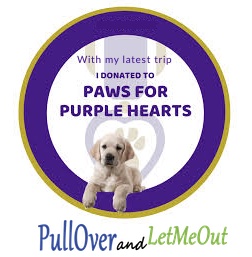 More travel stories you'll love reading!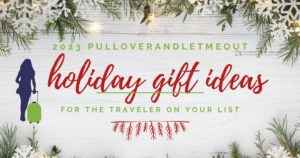 Travel with PullOverandLetMeOut to discover 2023's hottest holiday gift ideas for the traveler on your shopping list.
Read More »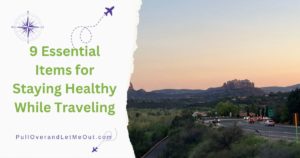 Make a healthy trip a priority. Travel with PullOverandLetMeOut to discover 9 essential items for staying healthy while traveling.
Read More »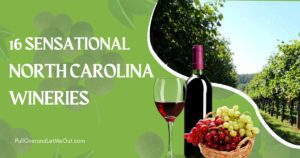 The wine world is taking notice of North Carolina wine. Join PullOverandLetMeOut as we explore 16 incredible wineries in the Tar Heel State that you won't want to miss.
Read More »