Nebraska wine. I'd never used those two words together before. Nonetheless, when a friend recommended we visit Mac's Creek Winery & Brewery as a stop on our drive across the state, we decided to add the words to our vocabulary and investigate. What we discovered were an unexpected and satisfying wine experience in the center of the country and a unique road trip itinerary item.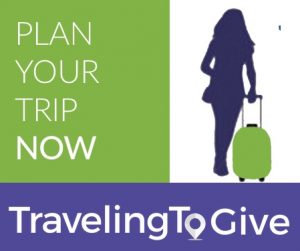 Disclosure:
Many of the links you see on this site and within our trip planning tool are affiliate links. If you click through and make a purchase, I'll get a small commission and it won't cost you any extra. On selected stories, for those hotel and car bookings made using our TravelingToGive™ tool we contribute 2.5% of gross hotel and car sales to Paws for Purple Hearts. So, thanks in advance for helping me keep bringing you the content you enjoy and, at the same time, giving back to those who so bravely serve our country! #everytripmatters
Nebraska wine like others comes in the red and white varieties. However, the grape names may be unfamiliar to the average wine connoisseur. Edelweiss, LaCrosse, Frontenac, and Chambourcin to name a few – all grapes reflecting the nature of the growing region.
Short growing seasons, soil composition, and weather extremes greatly influence the variety and flavor of the vintages. Ranging from sweet to dry, not only does Nebraska wine convey a sense of place, but it's also possible to detect the prairie breeze or summer sunshine in every sip. These wines are best described as strong, hearty, and flavorful.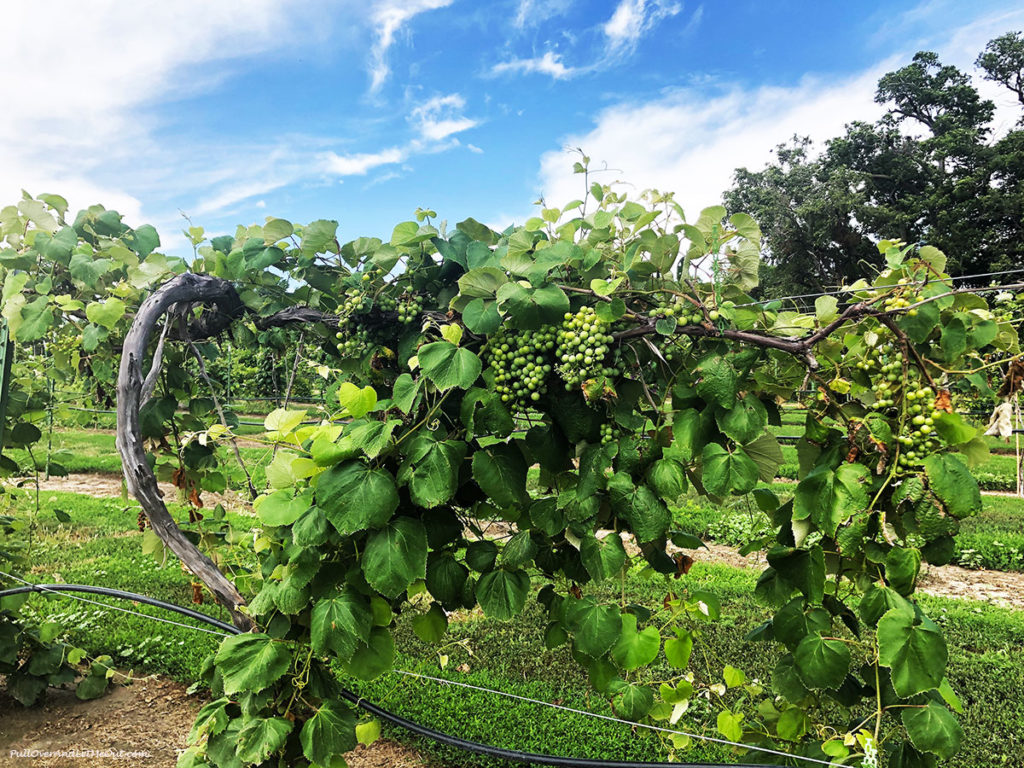 Mac's Creek Winery & Brewery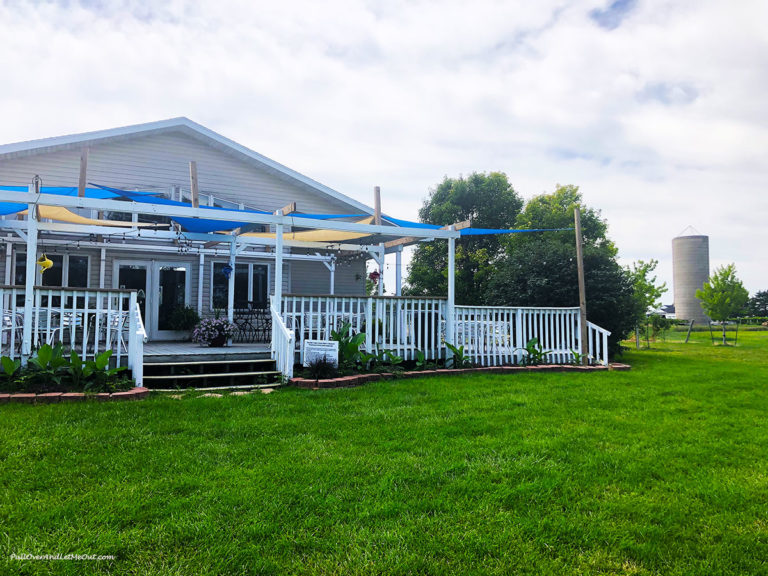 Lexington, Nebraska, a former frontier trading post and stop on the Pony Express, is located in southern Nebraska in Dawson County off Interstate 80 by the Platte River. The unassuming town isn't where you'd instinctively expect to find a flourishing vineyard and winery. However, it's here we found Mac's Creek Winery & Brewery which is acclaimed as, "Nebraska's Most Sustainable Winery."
A short drive from the downtown area, the winery, and vineyards are an oasis of tranquility for our road tripping crew and the perfect initiation into Nebraska wine. The cheerful wine-themed décor in their tasting room is inviting and upbeat. We arrived shortly before noon and took a seat at a table with a view of the vineyards, studied the wine list, and chose a variety of wines for our tasting.
Accustomed to mostly traveling in the southeast, this was our first introduction to these particular grapes. Our server did a fantastic job of describing them and their unique characteristics. We quickly learned they are not too different from more familiar grapes and they're exceptionally tasty. We particularly enjoyed the sample of their Spring Mist Rosé and ordered a glass to pair with the most delicious giant soft pretzel. 
In addition to their wines at Mac's Creek, they also offer craft brews and cider on tap. For the non-wine or beer drinker along with us, my son enjoyed a delicious rootbeer. They offer a small meal menu so you can munch while responsibly tasting or sipping a glass on the patio. The entire experience was a serendipitous treat. All in all, it was a noteworthy introduction to Nebraska wine.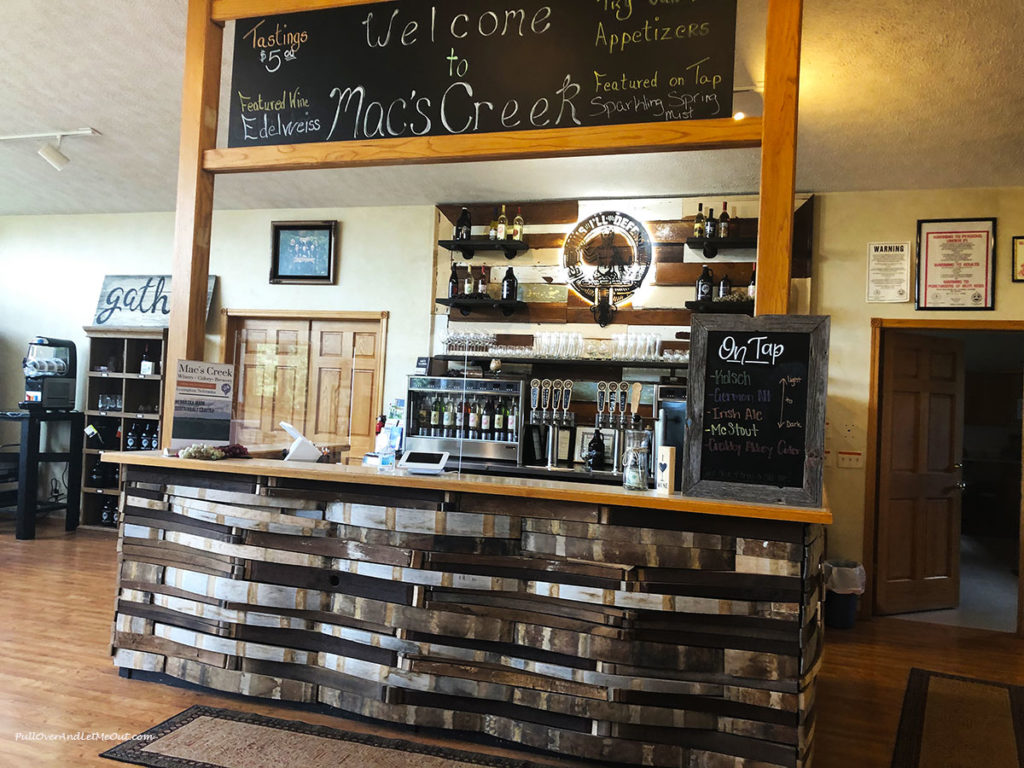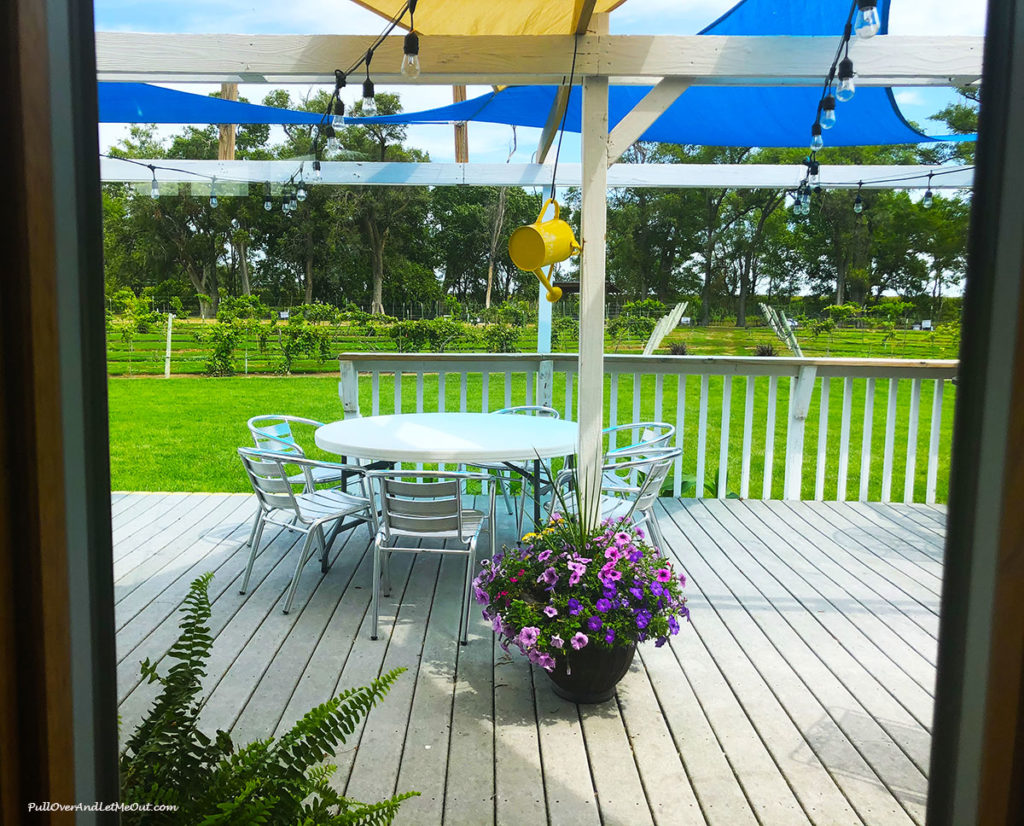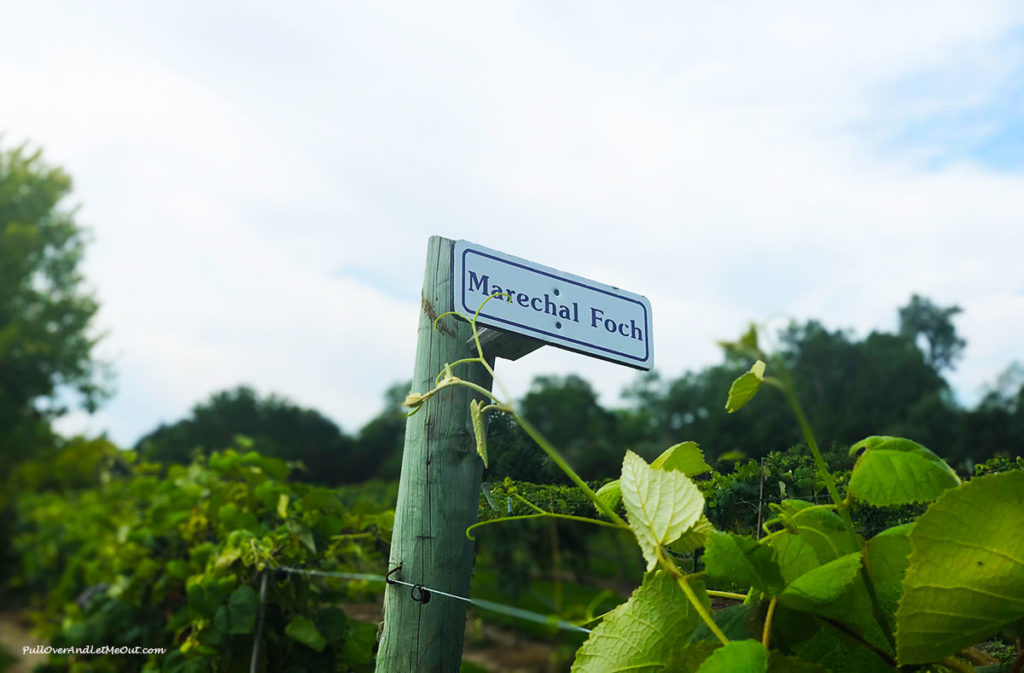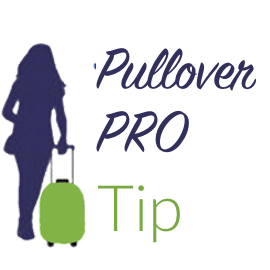 Tastings at Mac's Creek are $5.00 per person and you can select 5 wines, 5 beers, or a combination.
How many wineries are there in Nebraska?
Once I'd discovered Nebraska wine, I became curious. Why have I never heard about wine in the Husker State? What's more, how many wineries are there in Nebraska? I set out on a mission to learn as much as possible about this uncharted wine region. 
At the time of this writing, there are twenty-nine wineries in the Nebraska Winery and Grape Growers Association. The association is dedicated to promoting Nebraska wine and to "leading the industry toward economic viability and sustainability as well as helping wine lovers discover and embrace all that Nebraska wines have to offer."  The budding wine industry is quickly becoming a popular and thriving wine region.
While we were at Mac's Creek we received a 2020 Nebraska Wine Passport. The objective of the passport is to encourage visitors to travel to as many of the state's wineries and tasting rooms to earn stamps and be entered to win prizes. The passport has a map, a listing, and a write-up about each of the wineries and tasting rooms dotting the state of Nebraska. It's a great promotional item, entertaining, and challenging activity both wine aficionados and beginners will love.
Granted, being an east coast girl, I'll not visit all 29 this year, however, I earned my first stamp and will hang on to my passport for future reference.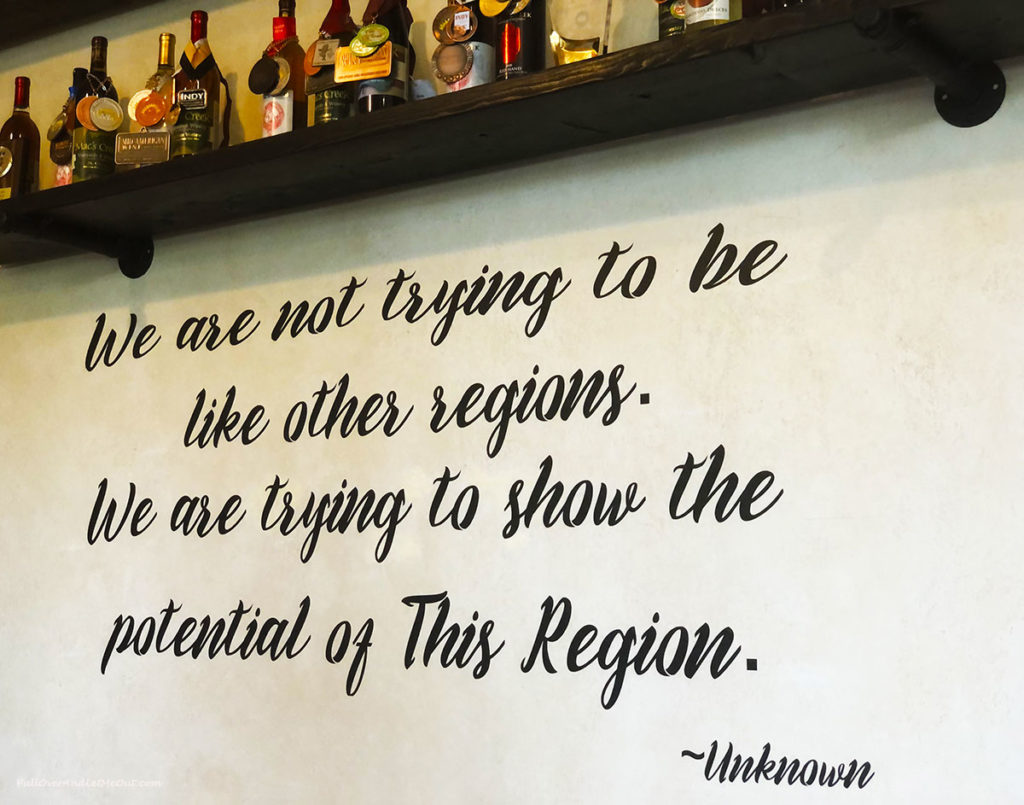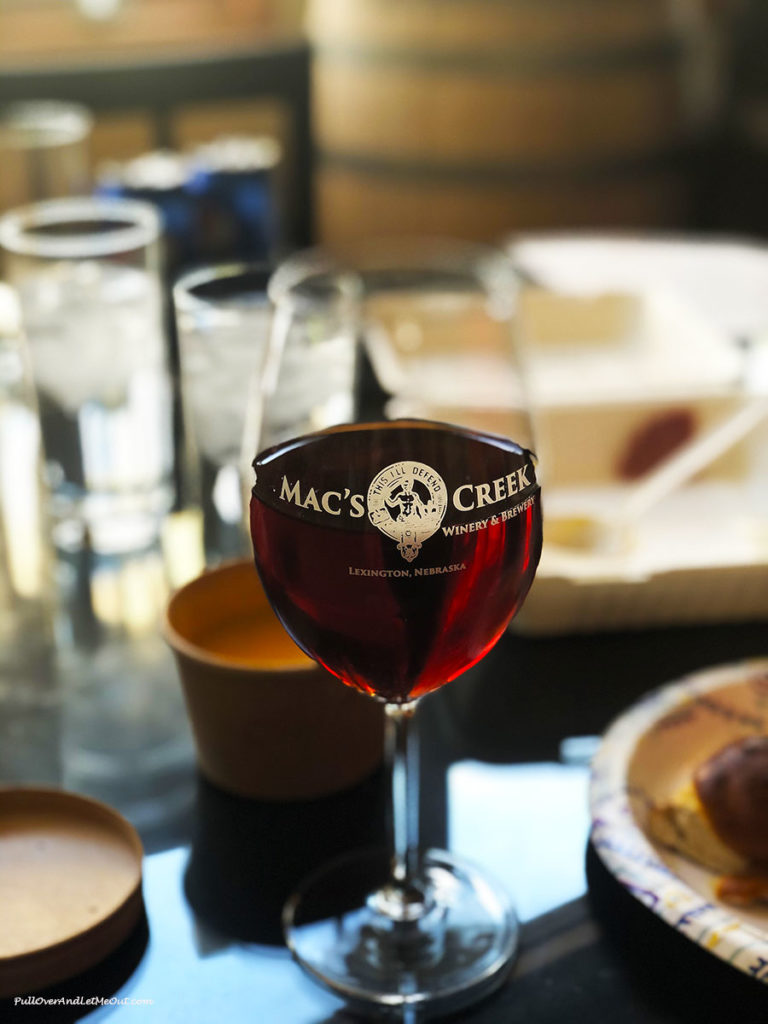 With so many larger and better-known wine regions, you may ask, "why Nebraska wine?"
There are plenty of reasons. First and foremost, it's a newer and little-known wine-growing area. If you enjoy being in-the-know before the crowds, this is for you. If you savor wines that express a sense of place with each sip, Nebraska wines are made from grapes that speak loudly of the terrain where they're grown with hearty bold flavors. Additionally, the Great American Road Trip is making a comeback in a big way. Nebraska wine, its wineries, and tasting rooms are the perfect road trip itinerary item or travel break.
One of if not the most enjoyable aspects of road trips is finding the unexpected attractions along the way – a unique discovery that wasn't planned but ends up being a pleasant experience and a fond memory. It's these treasures that are the inspiration for Pull Over and Let Me Out. Our foray into Nebraska wine was one of those travel "ah-ha" moments. We hadn't planned a visit to Mac's Creek Winery & Brewery, but I'm glad we did and if anyone asks in the future, I'll whole-heartedly advise; stop, sip, and experience Nebraska wine – it's totally grape!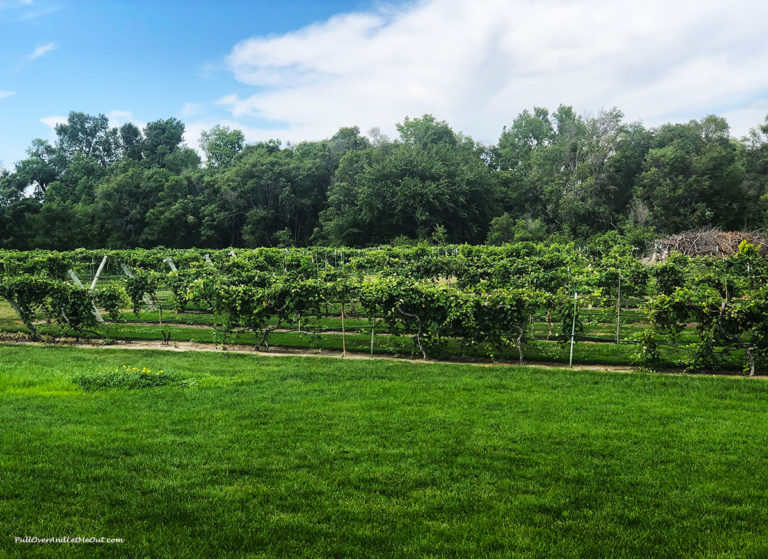 Interested in more wine travel stories?
From large busy wineries to the small "Mom and Pop" tasting rooms, wineries make a wonderful travel itinerary item. Click here to read more! 
► Plan Your Trip to Nebraska Now!
Hey pinners, save this for pinning after your trip
After you get back from your trip, please use these images to post to social media or post your own photos.  Please tag us on your post #pulloverandletmeout
You can also use the social sharing links on the SmartTrip tool.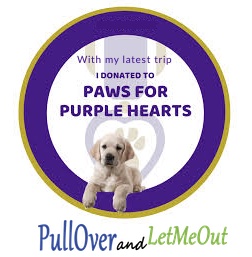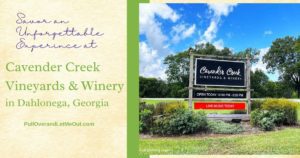 Cavender Creek Vineyards & Winery is a thriving and welcoming wine destination perfect for wine enthusiasts and anyone seeking a scenic escape from the daily grind. Travel there with PullOverandLetMeOut to discover this charming winery in the Appalachian foothills.
Read More »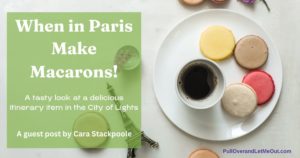 Guest blogger Cara Stackpoole shares a delectable itinerary item in the City of Lights. Discover why making macarons is a memorable experience.
Read More »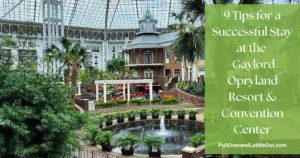 The Gaylord Opryland Resort & Convention Center in Nashville is a well-known attraction in the city. PullOverandLetMeOut looks at some smart hints for making the most of a stay at the famous hotel.
Read More »
Shop for the hottest travel gear!