Whether you're a winter weather outdoor enthusiast or simply visiting a cold climate, packing for winter travel can be tricky. To stay warm on your journey, it's easy to overpack and add bulk to your luggage. Nonetheless, there are ways to travel light without bulking up. Here are ten winter travel packing tips to help you travel light while staying warm.
Disclosure:
Many of the links you see on this site and within our trip planning tool are affiliate links. If you click through and make a purchase, I'll get a small commission and it won't cost you any extra. On selected stories, for those hotel and car bookings made using our TravelingToGive™ tool we contribute 2.5% of gross hotel and car sales to Paws for Purple Hearts. So, thanks in advance for helping me keep bringing you the content you enjoy and, at the same time, giving back to those who so bravely serve our country! #everytripmatters
1. Build a Capsule Wardrobe
Having a capsule wardrobe is an excellent way to stay organized, shop wisely, travel light, and avoid checked baggage fees. It's especially important when traveling in winter.
Building a winter capsule wardrobe entails prioritizing quality over quantity, understanding your fashion personality, and planning ahead of time for your destination.
With a few key core pieces and components that complement one another, it's simple to put together a winter wardrobe that won't weigh you down. You can learn more about creating a capsule wardrobe by clicking here.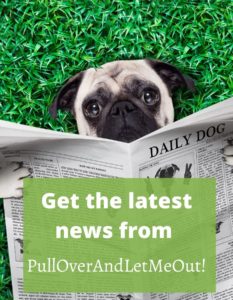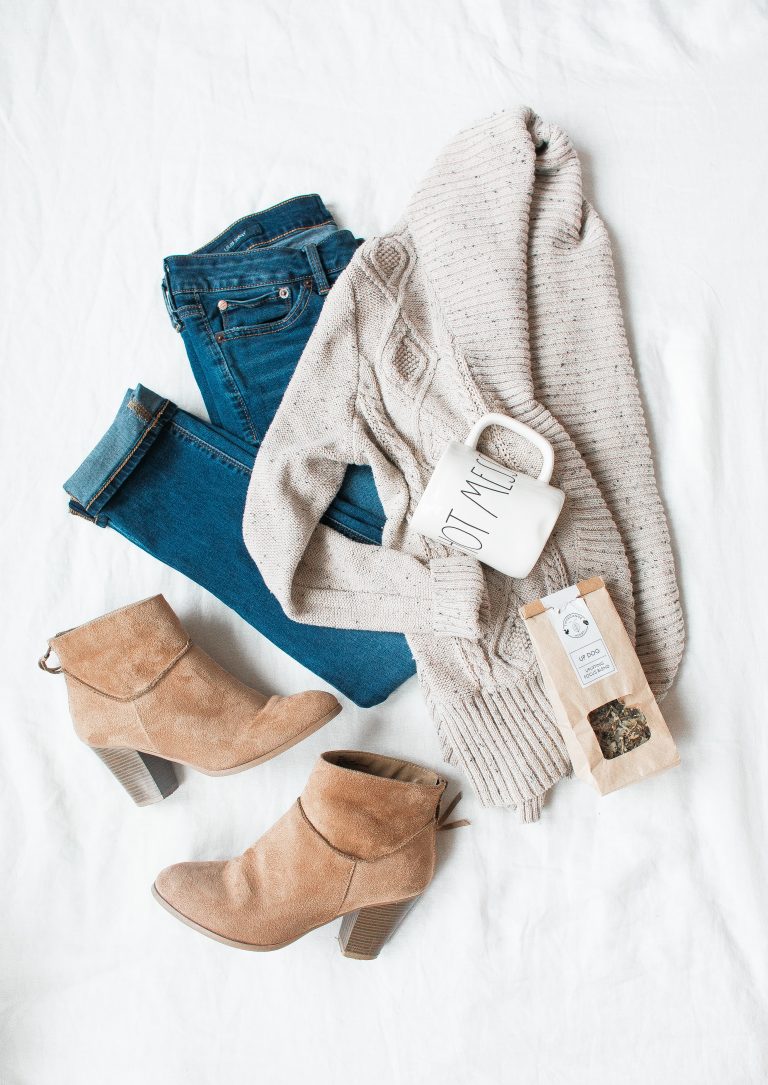 Before you pack, make a list of the events or activities you plan to attend while on your trip. Then, under each item on the list, write down the clothing and other items you'll need for those events. Next, lay out and arrange the items to see how much space you'll need and if you REALLY need everything. Pair down your list and then stick to it!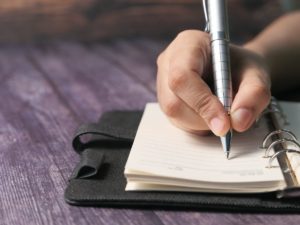 Layering and versatile pieces that work together are essential for winter packing. Bring long sleeve t-shirts as base layers and thinner sweaters or vests for mixing and matching instead of heavy sweaters.
You can always add or remove items, but you won't risk overstuffing your suitcase. My SCOTTeVEST is one of my favorite layering pieces. It has plenty of pockets for carrying almost everything I need, and it also keeps me warm.
If you've been reading Pull Over and Let Me Out for a while, you'll know that I'm a huge fan of packing cubes. They're light, made of breathable washable nylon, and available in a variety of sizes. They're also ideal for packing organization. There are so many options – pack by outfit, type of clothing, day of the week, you name it, and figure out what works best for you.
Compression bags suck the air out of everything. They not only provide up to three times the space, but they also keep clothes clean, dry, and organized. Simply roll and squeeze the air out as you roll to significantly reduce the size of your garments. Compression bags are convenient for travel, particularly in the winter when clothing takes up more room.
Wool is great, but down is superior when it comes to travel-friendly winter coats. Packable down jackets are excellent for travel because they can be rolled into a small compression sack, saving you space in your suitcase. They're also extremely warm and versatile. Similarly, they come in a variety of styles and colors, giving you a variety of options for staying warm.
Be creative when packing. There are numerous excellent space-saving ideas and tips available. One of my favorite tricks is to put socks inside shoes. Another suggestion is to pack larger items first, followed by smaller items. If you're packing a jacket, put it in first, then stack folded clothing inside the jacket, and zip it up. I like to think of this as a Matryoshka doll packing method. You'll be surprised at how much space you can save by packing creatively.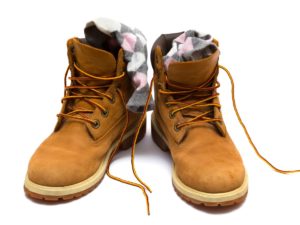 It stands to reason that the larger the items, the more space they take up in your suitcase. Consider wearing your bulky items to avoid overstuffing your bags. When it comes to bulking up the bag, boots, heavy sweaters, and winter coats are the worst offenders. Wear them, and you've solved the problem and are ready to face the elements when you arrive.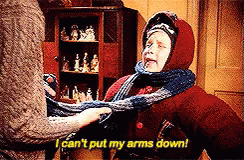 Try purchasing a couple of versatile bottoms that you can wear for a variety of occasions. While jeans are an obvious choice, there are other bottoms that are even more adaptable. For instance, leggings. Great leggings can be worn as sleepwear, long underwear, on their own, or under a dress, making them an outstanding cozy core packing piece that takes up little space. Likewise, fleece-lined cargo pants are functional for a variety of outdoor activities while remaining fashionable for sightseeing and touring the town. Select solid neutral colors that will work with the rest of your wardrobe and you're set for winter weather. 
I know it's easier said than done, but if you have a great capsule wardrobe with neutral colors that mix and match, you won't need much. The key to packing light for winter is to bring less but make it appear like more. Besides that, it's winter, so you most likely won't be sweating through your clothes, necessitating multiple changes. Having the essentials and a few great accessories, such as a hat and scarf, should suffice for a great winter travel wardrobe.
Select the proper bag. Find a bag that is designed to keep things small, organized, and tidy, whether it's a hard-shell spinner, a backpack, or a duffle bag, so you can keep your travel sleek and in style.
Do you have any great winter travel packing tips? Please let me know; I enjoy hearing your ideas and suggestions!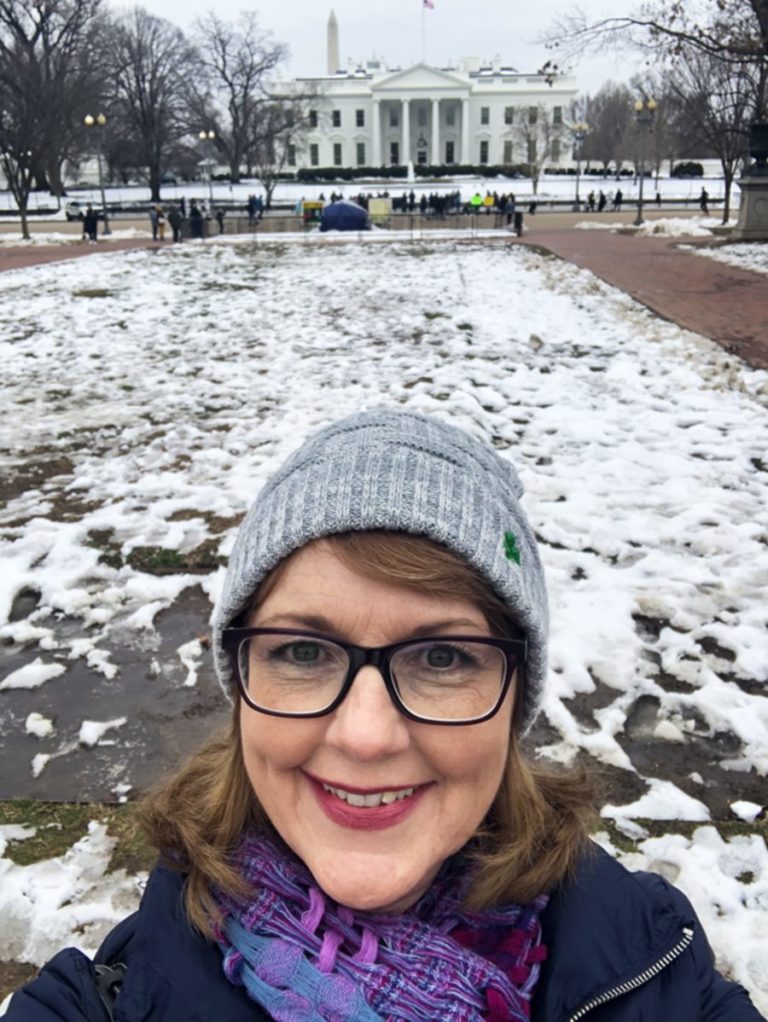 Hey, Pinners! Pin this for later!
More Travel Stories You'll Love Reading!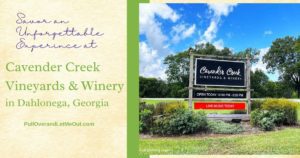 Cavender Creek Vineyards & Winery is a thriving and welcoming wine destination perfect for wine enthusiasts and anyone seeking a scenic escape from the daily grind. Travel there with PullOverandLetMeOut to discover this charming winery in the Appalachian foothills.
Read More »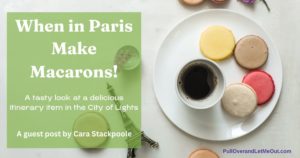 Guest blogger Cara Stackpoole shares a delectable itinerary item in the City of Lights. Discover why making macarons is a memorable experience.
Read More »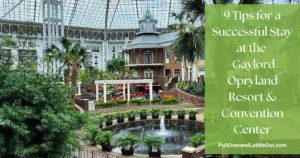 The Gaylord Opryland Resort & Convention Center in Nashville is a well-known attraction in the city. PullOverandLetMeOut looks at some smart hints for making the most of a stay at the famous hotel.
Read More »