The travel industry has been crushed. Sounds brutal, but it is apt. As the first tiny glimmers of light appear at the end of the tunnel, one thing is certain. Traveling will not be the same moving forward. Gone for now, are the days of boarding a flight with nary a worry. We will scrutinize other passengers, wondering whether they have been in contact with a super carrier of a germ so stealthy, it's been compared to a Ninja. Travelers will meticulously inspect every surface or seat we touch. The Covid-19 Virus will have an immediate and perhaps lasting effect on how we travel in the future. Nonetheless, we will travel again, so what will travel look like in a post Covid world?
Disclosure:
Many of the links you see on this site and within our trip planning tool are affiliate links. If you click through and make a purchase, I'll get a small commission and it won't cost you any extra. On selected stories, for those hotel and car bookings made using our TravelingToGive™ tool we contribute 2.5% of gross hotel and car sales to Paws for Purple Hearts. So, thanks in advance for helping me keep bringing you the content you enjoy and, at the same time, giving back to those who so bravely serve our country! #everytripmatters
Initially, it is safe to assume most travel will be within a limited radius of home. The term I am hearing most is, "Small Travel." Having been shut inside for so long, folks are eager to resurface and get out and about. However, with the virus still lurking around and many restrictions and guidelines enduring, it isn't practical to plan excursions to destinations too far beyond our own zip codes in the early days. Travel will be local.
This is a great time to become a tourist in your own hometown. Venture out and explore attractions close by. Businesses are keen for patrons to return and support the local economy. Adding to that, many travel budgets have been wiped out due to layoffs and furloughs. The latest number I've seen is a heart-breaking 1 in 5 working Americans in the labor force* has lost their job since this hit. Consequently, many of us will be lacking the funds to travel. Day trips, weekend getaways, and museums are the logical best choice for the first days of post lockdown.
Beyond "Small Travel" the great outdoors is going to experience a boon with a massive influx of tourists. It stands to reason. Nobody got to enjoy spring break in 2020 so open spaces, sunshine, and fresh air are the logical choice for first trips and vacations in the post Covid lockdown world. Local, State, and National Parks will be popular this spring, summer, and into the fall season.
Along those lines, camping, glamping, and RVing go hand in hand with getting outside to enjoy outdoor adventures. Cabins, yurts, tents – all simple and relatively inexpensive options for getting away from it all while controlling your surroundings and observing responsible social distancing rules. KOA, camper rentals, tree house rentals – think outside the box when planning and breathe in the fresh air to counteract months of being indoors.
What about the family beach trip?
We're getting a late start on beach season this year but hopefully, all is not lost. Depending upon the beach and state it's located in, there should be plenty of rentals available. There's a reluctancy to book because of the fluid nature of the travel restrictions especially regarding beaches. I heard from a source with knowledge of the Atlantic City, New Jersey, area who expressed concern over having lost the critical Memorial Day weekend holiday beach travelers due to the guidelines in place. Adding to that, there's continued uncertainty over when things might open fully. They could perhaps lose July 4th traffic as well. Not only is that a blow for summer beach trips, it is devastating to beach communities.
For now, the best strategy for planning a family beach trip is to be flexible. Pay attention to state and local Covid-19 travel restrictions and especially focus on beach resorts to assure you have the most up-to-date information before putting money down. Vitamin "Sea" is in order, but beach travel hinges on state and local guidelines.
One of my goals for 2020 was to attend more festivals. Boy, did I pick the wrong year!
Right now, it's looking like it will be months before we congregate in large groups or crowds. It's safe to assume most festivals for spring and summer have been or will be cancelled or postponed. However, some late summer and fall festivals are still waiting to make the call. If there is a specific festival you wish to attend, I recommend visiting the event website and signing up to receive their emails. You'll get the most up-to-date information and stay in the loop for future gatherings.
As for late 2020, much depends upon the cycle of the virus and if it makes a comeback in the fall. We'll keep our fingers crossed in hopes Christmas festivals and parades will go on as planned. Time will tell.
The lodging landscape may change significantly in the coming months. Prior to Covid-19, the "Share Economy" was thriving in the travel industry. "Couch Surfing" and room sharing flourished. Moving forward with travel in the post Covid world, we're likely to see this popular and affordable form of accommodation curtail or disappear. Brands like Airbnb, which has already let go 25% of its workforce, may see a further downturn due to the lack of a method of assuring each location is adhering to hygiene standards. We could see a similar effect on rental properties.
The AHLA, American Hotel and Lodging Association, has come out with its guidelines for hotels with regard to combating Covid-19. Their "Stay Safe" initiative focuses on enhanced cleaning, practices, and social interaction to reassure guests and employees alike they're in a hygienic environment. The question remains, will people be ready to stay in traditional hotels and share elevators and other common spaces? The hotel rooms themselves should remain relatively sanitary but you may wish to take added precautions in public areas. There are no guarantees so if you're uneasy with public accommodations in the coming months, plan your travels accordingly.
Air Travel and Cruising in a post Covid world
At the height of the shutdown, 2 in every 3 planes worldwide were grounded. As the industry prepares for take-off again, airlines have come out with their coronavirus safety measures.
Carriers are reviewing processes to minimize risk, limit the spread of germs, and safely ramp up the number of daily flights. Southwest, for example, will continue its open seating environment but limit the number of seats available and the number of passengers in each boarding group. Along with all other major airlines, Southwest has instituted a mask requirement for passengers. If you arrive for your flight without a mask, they'll provide one.
Discount carrier, Frontier Airlines, after drawing attack, quickly dropped plans for charging passengers $39 to sit next to an empty seat during these days of social distancing. 
At first glance, Frontier charging $39 to social distance is lousy. However, with airlines limiting the number of seats sold to social distance, experts predict due to the economics of the situation, we'll see ticket prices increase as a result. They get you either way.
Thinking of taking a cruise? Carnival just announced it's ready to set sail again on August 1st, one week after the no-sail order is due to expire. Other cruise lines are looking to set sail as well. Know your travel style and use your judgement when it comes to cruises. In all honesty, I have no desire to cruise for a long, long time.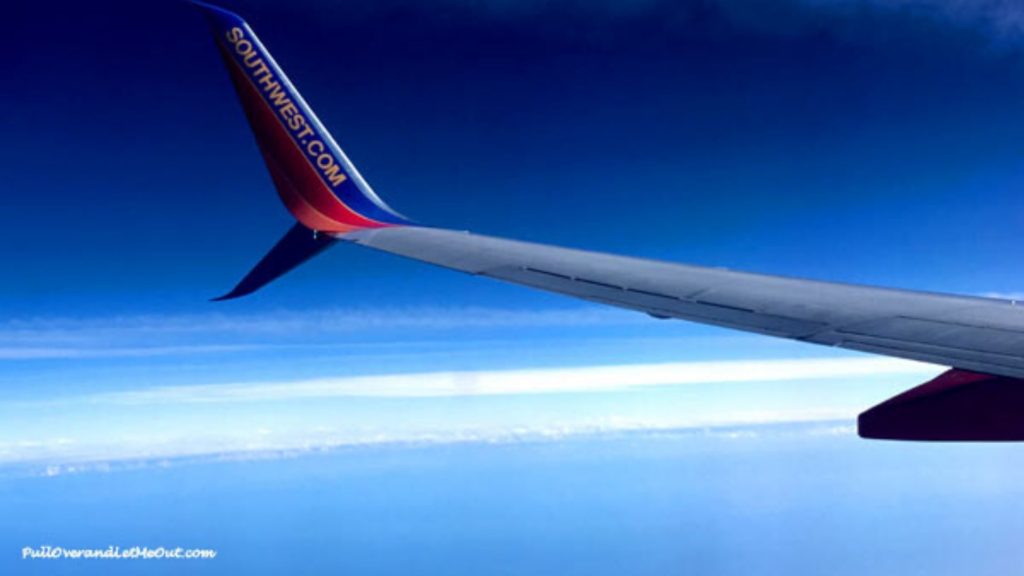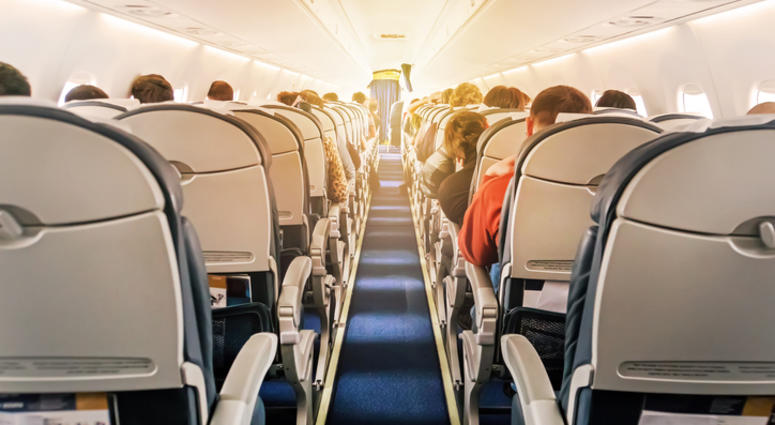 We've all heard the stories of how the remote control in a hotel room is dirtier than the toilet or that the tray on an airplane seat is as filthy a gas station floor. I may have that backwards, but you know what I mean. Moving forward, we'll need to strike a balance when it comes to our travel hygiene. Social distance, clean surfaces, masks will be with us for the initial phases of traveling. The best advice I can give you is to be mindful of your surroundings and adhere to best practices. Additionally, you may wish to keep a few sanitation items in your carry-on bag. 
Travel sized disinfectant wipes, soap sheets, mini-hand sanitizer, and a mask or gaiter scarf should be part of your gear for the time being. For a seasoned traveler wanting to take cleaning to the next level, consider getting a UV Sanitizer Travel Wand. 
International travel will be questionable for the rest of 2020. Many travel experts believe we might not get back to international travel until 2021 when we have a better grasp for how things will play out with the virus on a worldwide scale.
We're also hearing a new travel phrase – Bubble Travel. Bubble Travel is a term used for a corridor of quarantine-free flow of travel between two countries. Australia and New Zealand are planning the first bubble to boost air travel. There are a also a few Baltic states with plans to begin their own "bubbles." 
Some countries have had much higher rates of Covid-19 infections such as France, Italy, and China, making it risky to schedule future trips for now. You may not want to book until you are sure the trip can happen.
For now, the best thing to do to plan for international trips is stay on top of the news and visit the State Department website to learn the latest travel advisories. Moreover, you will want to scrutinize  travel insurance  policies before purchasing to make sure you're covered for pandemics. "Cancel for any reason" policies are more expensive, but worth considering for travel in a post Covid world.
The Best Travel Advice For Right Now
What should you do now?
The best advice for treating a case of wanderlust is to plan. Start close to home and expand from there. Discover those daytrips or weekend breaks that are right around the corner while supporting local businesses as they try to recover from the economic damage of the past few months. 
Dreaming of more distant destinations? It's the perfect time to take virtual tours. You can find an array of online tours of museums, UNESCO sites, and other important landmarks to help you build a future itinerary. The post Covid world will be different going forward. Now is the time to prepare, get inspired, dream, and plan for when we travel again.
Are you ready to travel again? Tell me , what future trips are you planning?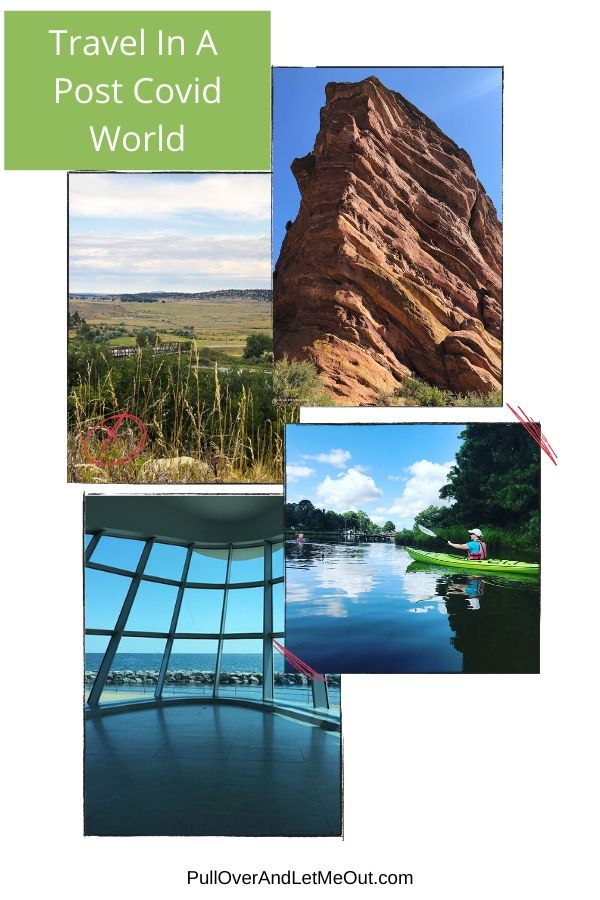 Hey pinners, save this for pinning after your trip
After you get back from your trip, please use these images to post to social media or post your own photos.  Please tag us on your post #pulloverandletmeout
You can also use the social sharing links on the SmartTrip tool.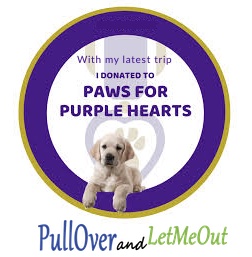 More stories you'll enjoy!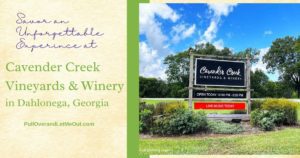 Cavender Creek Vineyards & Winery is a thriving and welcoming wine destination perfect for wine enthusiasts and anyone seeking a scenic escape from the daily grind. Travel there with PullOverandLetMeOut to discover this charming winery in the Appalachian foothills.
Read More »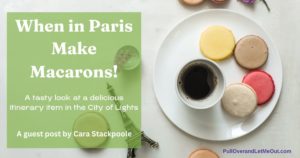 Guest blogger Cara Stackpoole shares a delectable itinerary item in the City of Lights. Discover why making macarons is a memorable experience.
Read More »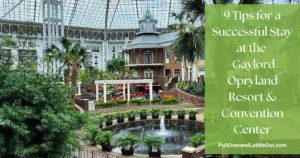 The Gaylord Opryland Resort & Convention Center in Nashville is a well-known attraction in the city. PullOverandLetMeOut looks at some smart hints for making the most of a stay at the famous hotel.
Read More »