Is Brookneal, Virginia the ultimate escape?
That's a great question and the best way to answer it is another question.
What's your idea of an escape?
If it includes a quiet location with beautiful scenery, a few fun things to occupy your time, and an overall slower pace, then Brookneal in rural southern Virginia may be your ultimate escape.
My family and I took a relaxing excursion to this exemplary American small town. Here's what we found and why Brookneal ticks all the boxes for a restful diversion.
Things To Do In Brookneal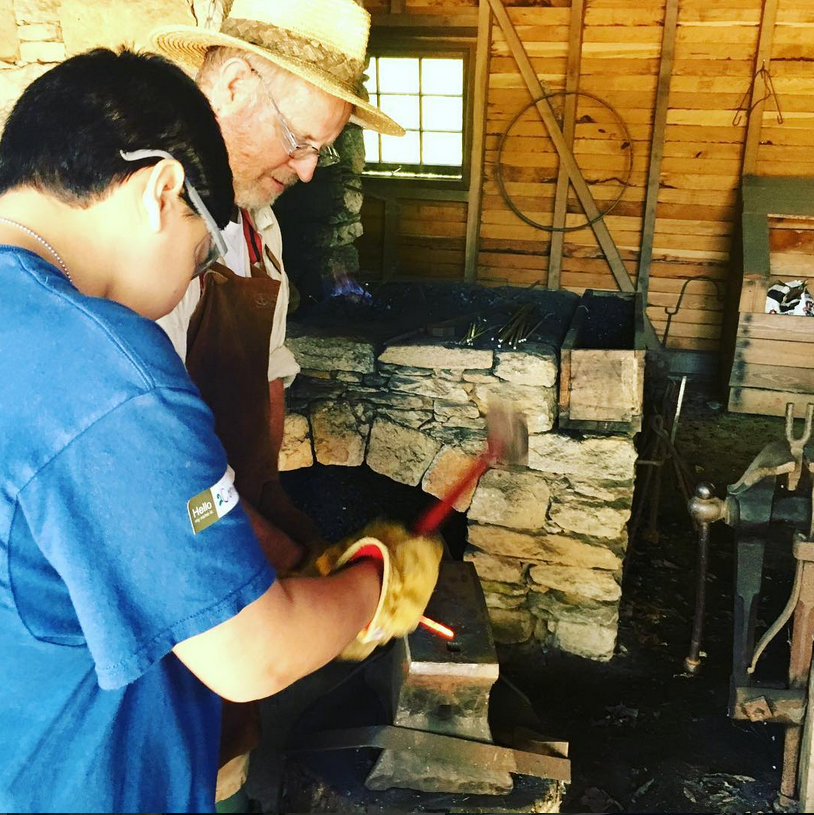 Striking while the iron is hot at Patrick Henry's Red Hill.
Brookneal is one of those places that allows you to be creative with how you spend your time. Upon first glance, you'd think there isn't much happening, but with a little research and inspiration, you'll discover an abundance of activities.
A must-see in Brookneal is Red Hill, the final home of founding father, Patrick Henry. This historic home is perfect for spending a couple hours learning about the colonial American who famously declared, Give me liberty or give me death!
We scheduled our visit to participate in their annual Homeschool Days. This well-planned and well-attended hands-on experience was a full day of activities touching on a variety of topics engaging young learners as well as the older students in the crowd.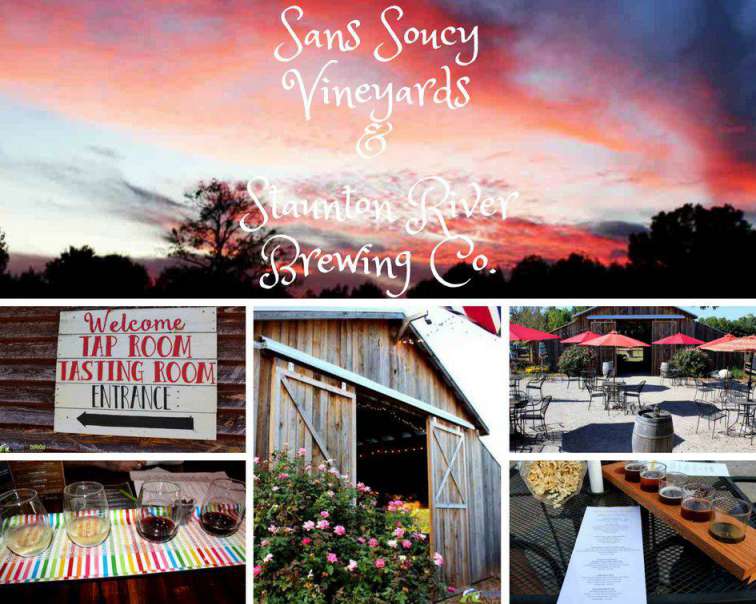 A short ride up the road from Red Hill is Sans Soucy Vineyards and the Staunton River Brewing Company. The serene setting and friendly welcome make this another must-visit in Brookneal.
It's easy to while away a peaceful afternoon or evening at this family-owned winery and craft brewery. The wine and beer are delicious and the surroundings exquisite. We spent a marvelous evening sipping, munching, and watching the sky transform. Gorgeous shades of pink and red gave way to starry skies and a giant harvest moon. Hence, if I had to choose one word to describe our evening it would be sublime.
If your idea of unwinding includes exercise and physical activity, Brookneal offers an array of outdoor activities. The country roads are perfect for cycling and there's the Staunton River if fishing, kayaking or canoeing is your thing.
The charming downtown features several antique shops perfect for finding treasures or reminiscing. We found ourselves inside one shop with a cache of items that could have been from my childhood home. A Mrs. Beasley doll, the same Peanuts lunchbox I carried to first-grade, and my younger brother's sippy cup –  Wow, the nostalgia!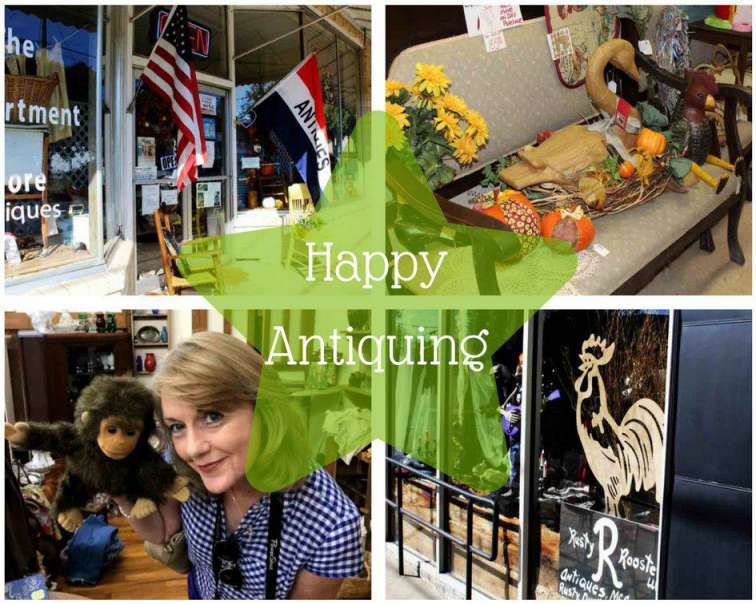 Most ads you see on this site are affiliate links. If you click through and make a purchase I'll get a small commission. So, thanks in advance for helping me keep bringing you the content you enjoy!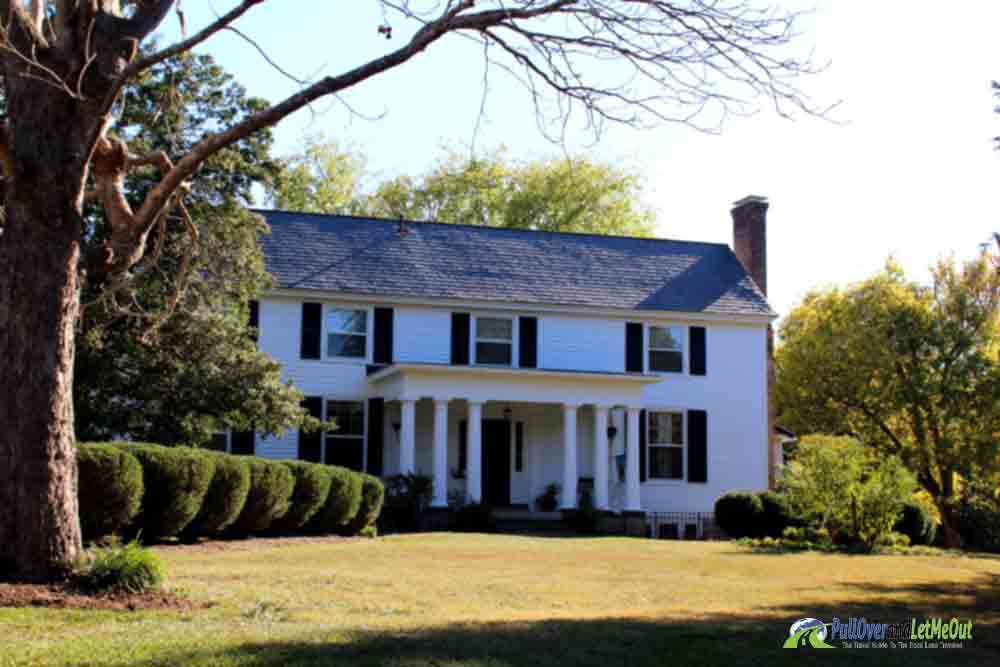 The Pruitt House Inn is the place to stay when visiting Brookneal.
The historic home built by Michael Pruitt, a neighbor of Patrick Henry's, is found occupying 25-acres at the end of a peaceful road on the edge of town. Surrounded by beautiful walnut, magnolia, and pine trees, and open pastures, here, it's possible to escape the worries of city life and breathe easily to the sound of chirping crickets or star-gaze to your heart's content. From the plush cozy bathrobes to the hearty home-style breakfast, to the restful night's sleep, this is a delightful bed and breakfast experience.
The graceful old home has been lovingly restored to its glory and is decorated with antiques and furnishings befitting the home's era and stature without neglecting modern conveniences such as hair dryers, Wifi, and charging stations.
The beds are divine and the bathrooms fantastic. I seldom go on about bathrooms but the facilities at Pruitt House are beautiful and unique. I'm not sure whether I was most impressed with the claw-footed tub, the spacious shower, or the one-of-a-kind stock tank tub. Regardless, the bathrooms are memorable. (I've never said that before)
Sisters Debbie and Dee Dee are the consummate innkeepers providing an elegant yet comfortable refuge that already has me planning my return.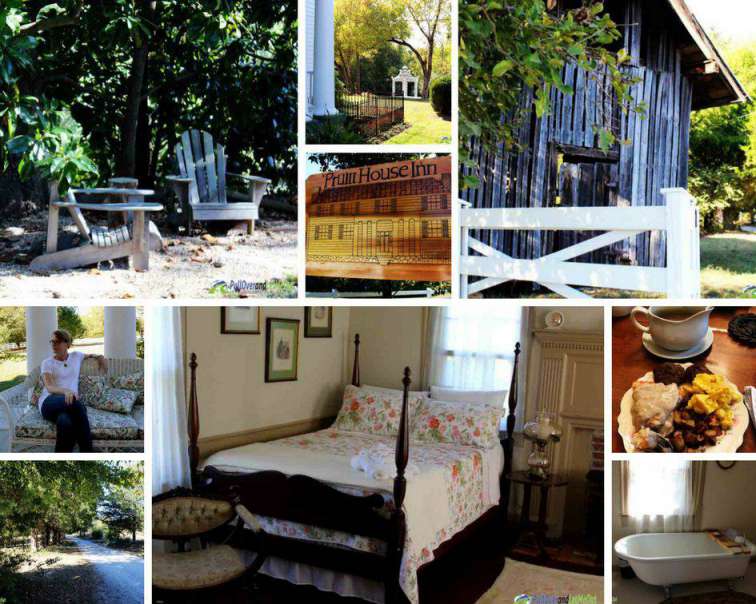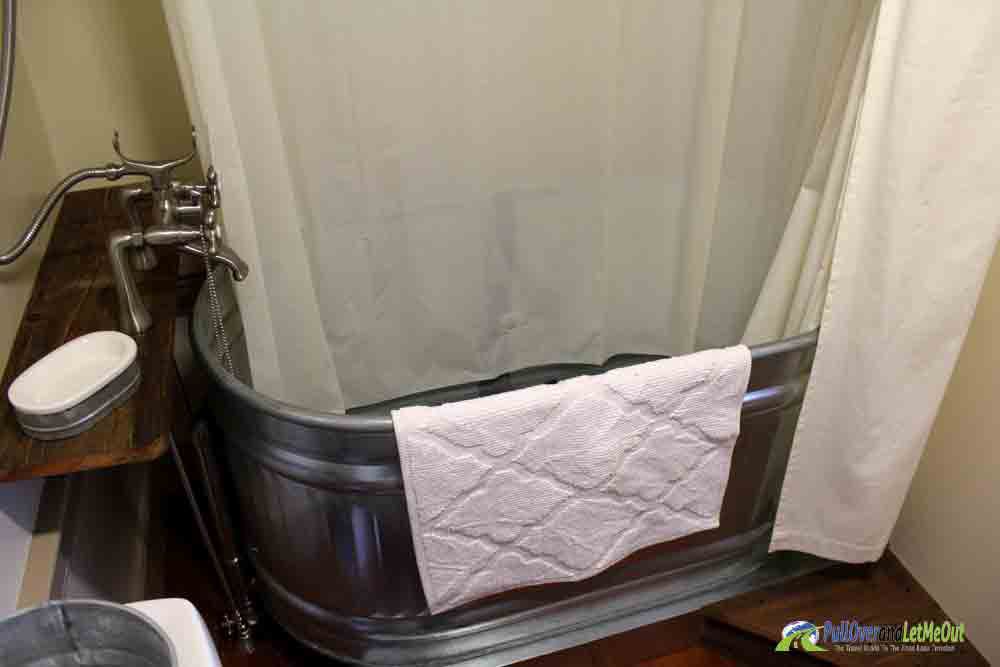 Unique yet functional fixtures such as the stock tank tub add style and character to The Pruitt House Inn.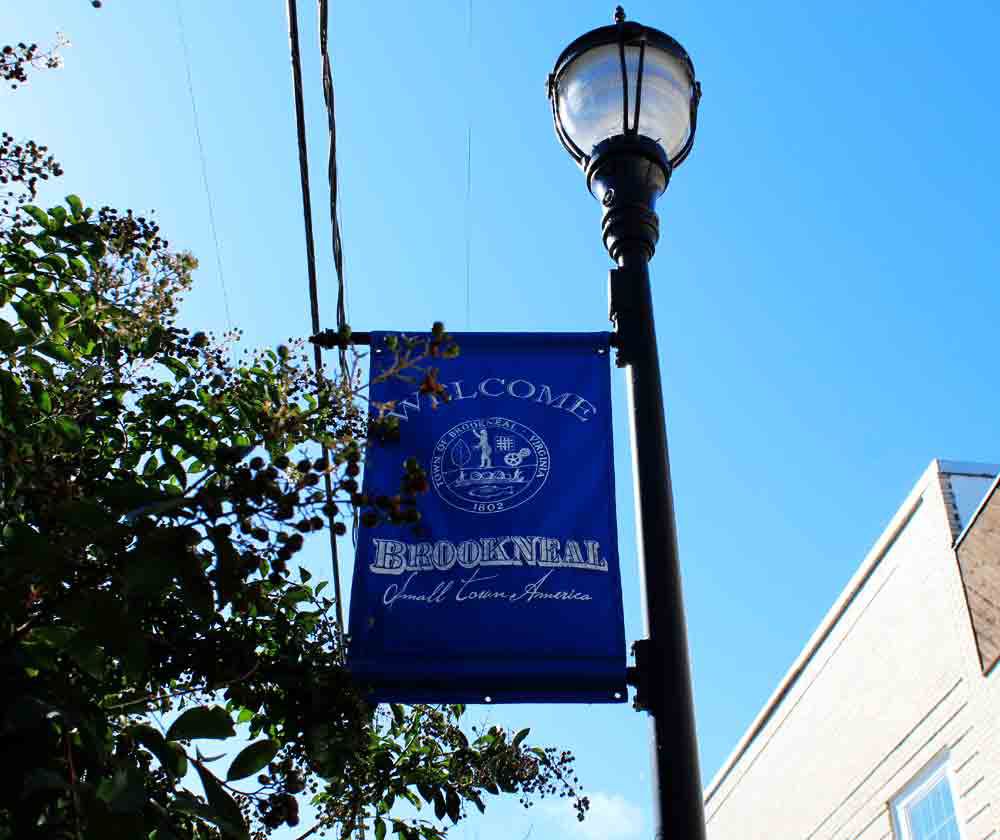 Brookneal is tiny. The 2010 census lists the population at just 1,112! This quiet corner of Campbell County is situated on the Staunton River and is a short distance from several larger municipalities such as Halifax, South Boston, Appomattox, and Lynchburg, Virginia. It's steeped in history especially since Virginia's first governor and patriot, Patrick Henry, made Brookneal his
home.
There have been a few other more recent notable residents, including Fox News business correspondent,
Dagen McDowell
.
Brookneal isn't a tourist trap. It's not an exciting metropolis. Brookneal is small-town America. It's quiet and off-the-beaten-path with as much to do or not to do as you desire. There won't be a lot of noise or excitement but sometimes that's precisely the reason to travel to a destination. For someone who lives in the "flight path," this was nirvana.
While relaxing on the porch at Pruitt House, I asked my husband, Do you hear that?
His reply, Hear what?
Me: Exactly, it's silence and I love it!
Brookneal, Virginia could quite possibly be the ultimate escape.
Have you visited Brookneal?
Do you have an ultimate escape?
Let me know in the comments section below. I always love hearing about your travels and finding new places to say Pull Over and Let Me Out!
Happy Travels!
LIKE THIS POST? PIN IT FOR LATER!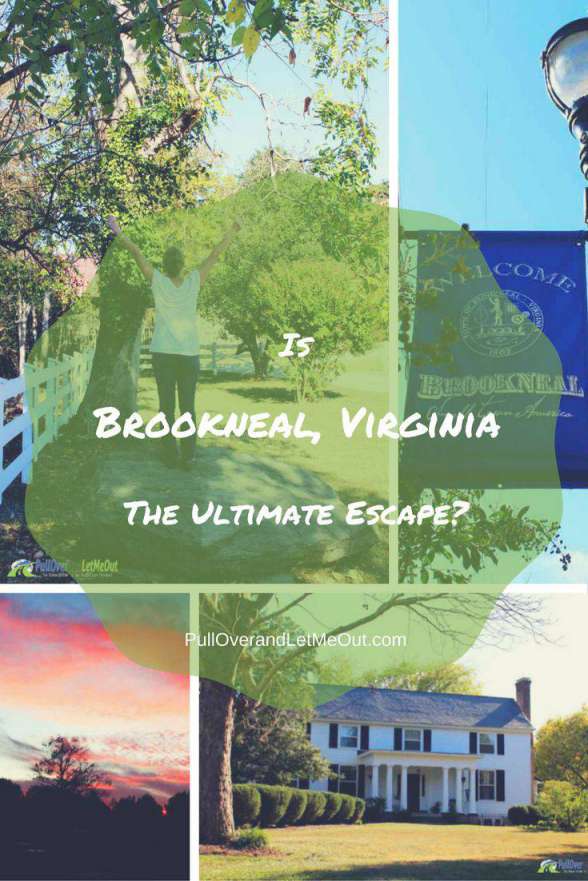 Save
Save