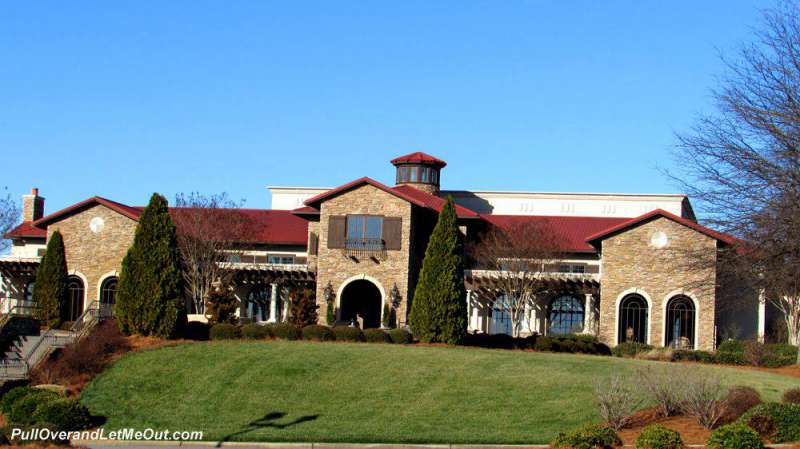 Childress Vineyards in Lexington, North Carolina
After a fun visit to the Great Wolf Lodge in Concord to celebrate my son's birthday, I decided to add a slightly more "grown-up" destination for lunch on our way home.
We stopped at Childress Vineyards in Lexington, North Carolina.
I've known about this winery for a while, but finally took the time to "pull over and let me out."  It's just a short distance off of I-85 in Lexington and offers a delightful North Carolina winery experience.
The winery is the culmination of a life-long dream of one of NASCAR's best-known racing team owners, Richard Childress.
Childress searched several wine-producing regions before finally selecting the ideal location to create his world-class winery.  Since opening its doors in 2004, Childress Vineyards has become a wine destination; playing a significant role in the state's wine production and becoming a driving force behind North Carolina's re-emerging wine industry.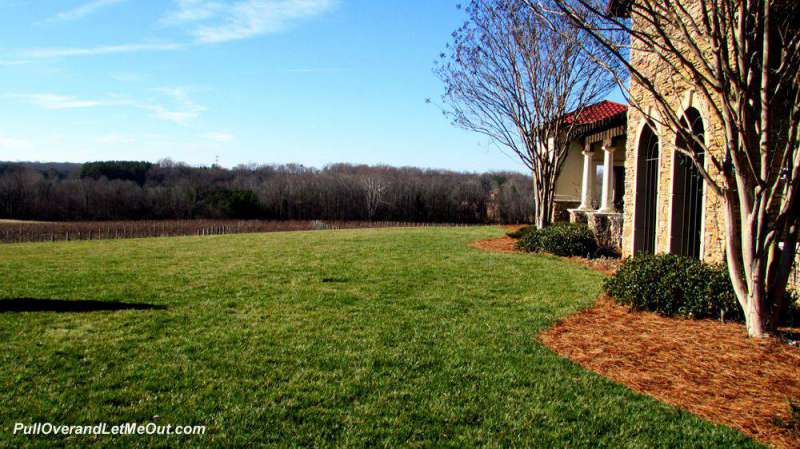 The winery sits overlooking 72-acres of lush vineyards.
Childress Vineyards Style
The Tuscan-style winery is perched on a hill overlooking 72-acres of lush vineyards at what is considered the gateway of the Yadkin Valley American Viticulture Area.  North Carolina's first recognized wine region. (there are now 3)
Childress Vineyards grows 11 European-style grapes and proudly boasts all wine produced at Childress is made from their own grapes.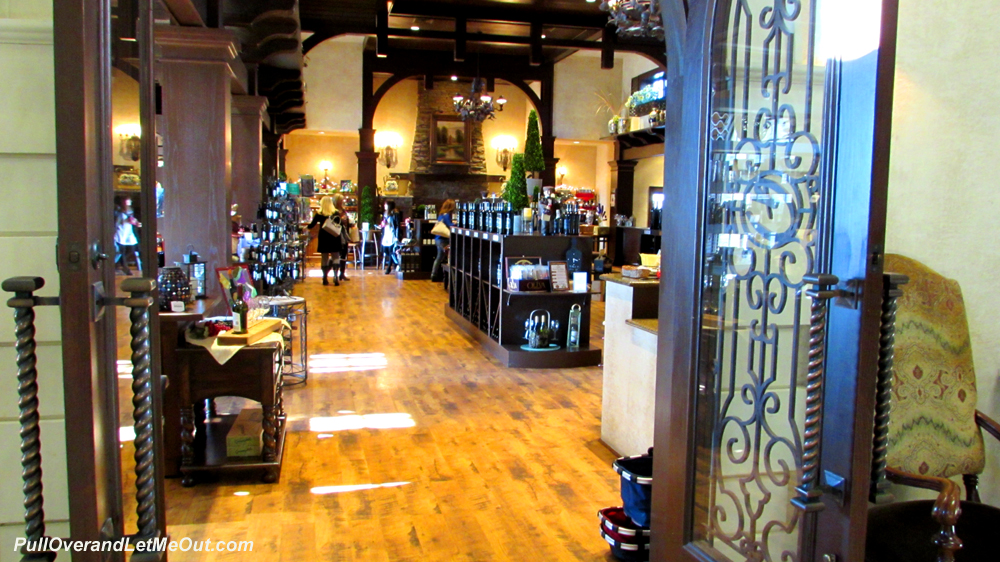 The large tasting room also houses an extensive wine shop.
Childress Vineyards Bistro
In addition to tours and tastings, the winery features a large wine shop, event facilities and the Bistro is open daily for lunch. Moreover, the restaurant offers a terrific view of the vineyards and a relaxed environment for enjoying a tasty meal made from the finest regional ingredients.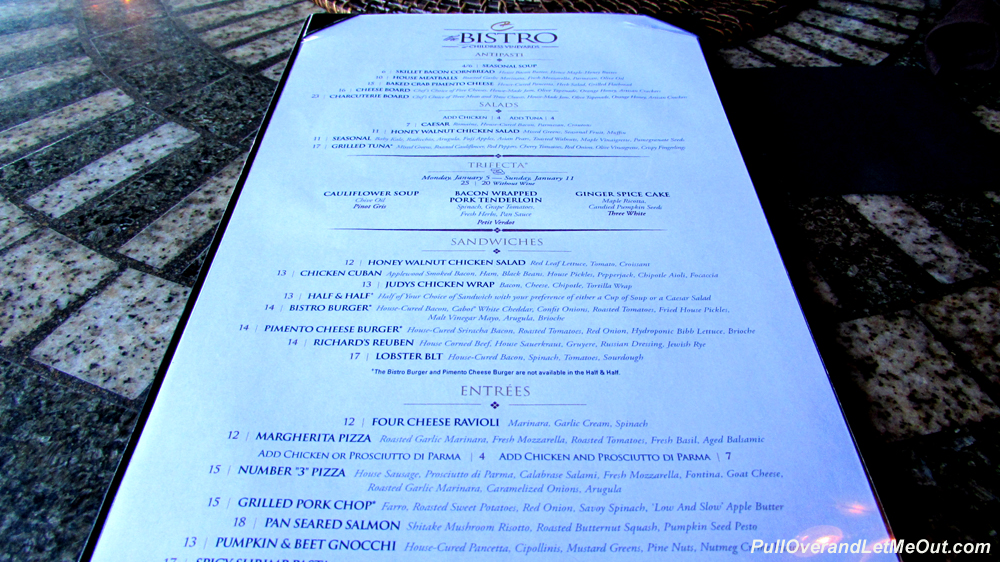 The Bistro serves a mid-day meal made from the finest local ingredients.
Nearby Hotel
Tired, too far to go or a little too much tipple?
Relax and stay a while.  There's a Holiday Inn Express at Childress Vineyards within walking distance of the winery gates.
As with his stock car racing teams, quality is a hallmark and priority for Childress here as well.  From the wines, the food, the architecture to the service; it's evident this same attention to detail has been poured into each facet of the winemaking business at Childress Vineyards.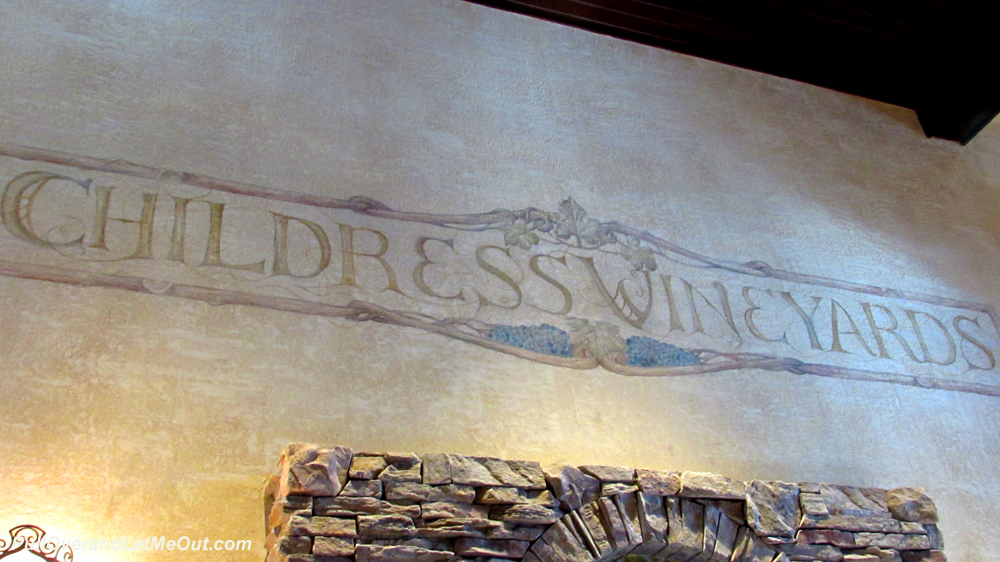 If the winery is your final destination or if you find yourself driving across North Carolina at lunchtime, a pit stop at Childress Vineyards provides an enjoyable winery visit worth saying, "pull over and let me out."
Cheers!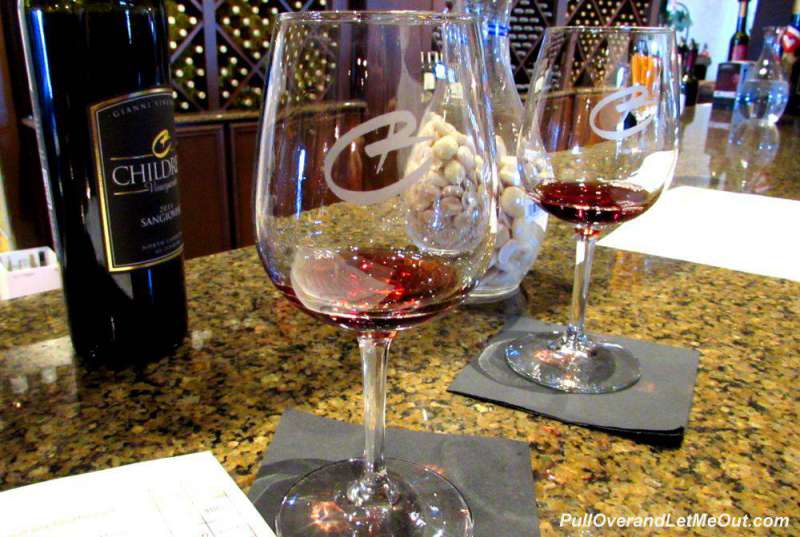 Sample Childress wines in the tasting room; the glass is your souvenir.
Childress Vineyards
1000 Childress Vineyards Road
Lexington, NC
childressvineyards.com
 If you like this please leave a comment below or Tweet, like or share with your friends. 
As always, Happy Travels!
IF YOU LIKE THIS, PIN IT FOR LATER!