Havre de Grace, Maryland, is a charming waterfront town rich in history and personality. This enthralling destination north of Baltimore, nestled along the banks of the Susquehanna River and the Chesapeake Bay, invites visitors to take a step back in time and immerse themselves in its rich heritage. With its well-preserved architecture, quaint streets, and vibrant downtown area, Havre de Grace offers a delightful blend of historic charm and modern amenities. Here are some fun things to do in this friendly town.
Disclosure:
Many of the links you see on this site and within our trip planning tool are affiliate links. If you click through and make a purchase, I'll get a small commission and it won't cost you any extra. On selected stories, for those hotel and car bookings made using our TravelingToGive™ tool we contribute 2.5% of gross hotel and car sales to Paws for Purple Hearts. So, thanks in advance for helping me keep bringing you the content you enjoy and, at the same time, giving back to those who so bravely serve our country! #everytripmatters
Conrcord Point Lighthouse
No visit to Havre de Grace would be complete without a stop at this iconic landmark. Concord Point Lighthouse, which was built in 1827 is the second oldest lighthouse in Maryland and a prominent attraction on Havre de Grace's picturesque waterfront. 
Visitors can enjoy a climb to the top for panoramic views of the Chesapeake Bay and information on the region's maritime history. The thirty-six-foot tall lighthouse overlooks the point where the Susquehanna River flows into the Chesapeake Bay and is the northernmost lighthouse on the Bay.
The original Keeper's Dwelling, an architectural treasure, still exists at Concord Point and has been fully restored to its 1884 version. Concord Point Lighthouse is open to the public on weekends from April to October, weather permitting. There is street parking nearby and admission is free.
Concord Point Lighthouse & Keeper's House
700 Concord St, Havre De Grace, MD 21078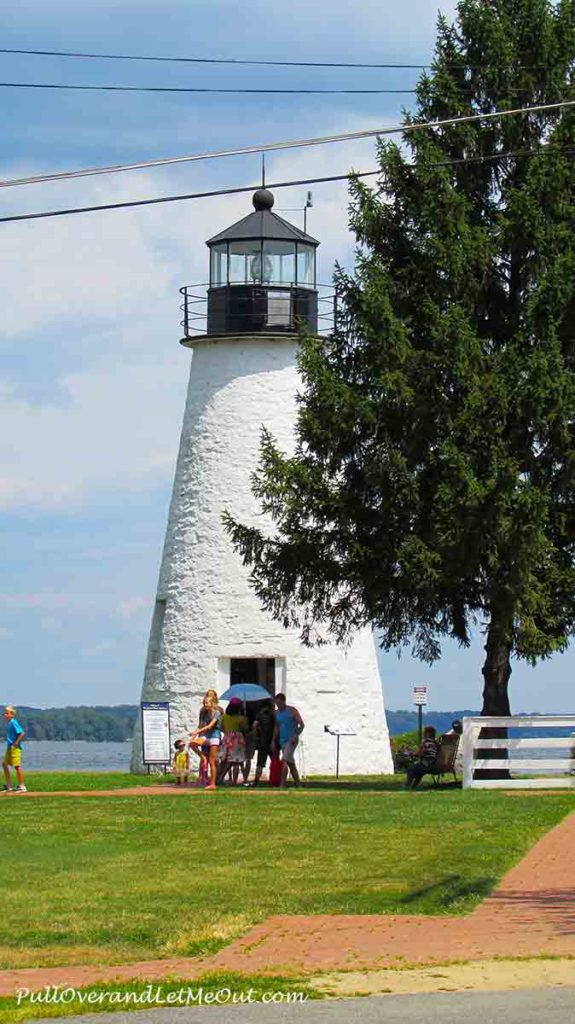 Havre de Grace does a phenomenal job of preserving, honoring, and sharing its heritage with visitors. In addition to the historic Lafeytte Trail, a continuous three-mile loop that is a self-guided tour that begins at the Lockhouse Museum, there are multiple outstanding museums within a small area in this charismatic town.
Explore the Havre de Grace Maritime Museum, which is dedicated to preserving and promoting the region's maritime heritage. Discover exhibits highlighting the area's fishing industry, boatbuilding traditions, and the Susquehanna River's role in the community.
Visit the Havre de Grace Decoy Museum, which houses an impressive collection of intricately carved waterfowl decoys. Learn about the art of decoy carving and its significance in the local hunting and fishing culture.
Explore the Susquehanna Museum at the Lock House, which offers a glimpse into the history of the Susquehanna and Tidewater Canal. Tour the Lockhouse Museum and learn about the canal's importance in transporting goods during the 19th century.
Similarly, the American Legion Museum welcomes visitors to stop in and take in exhibits honoring all military branches.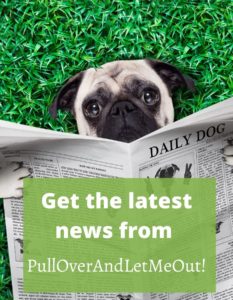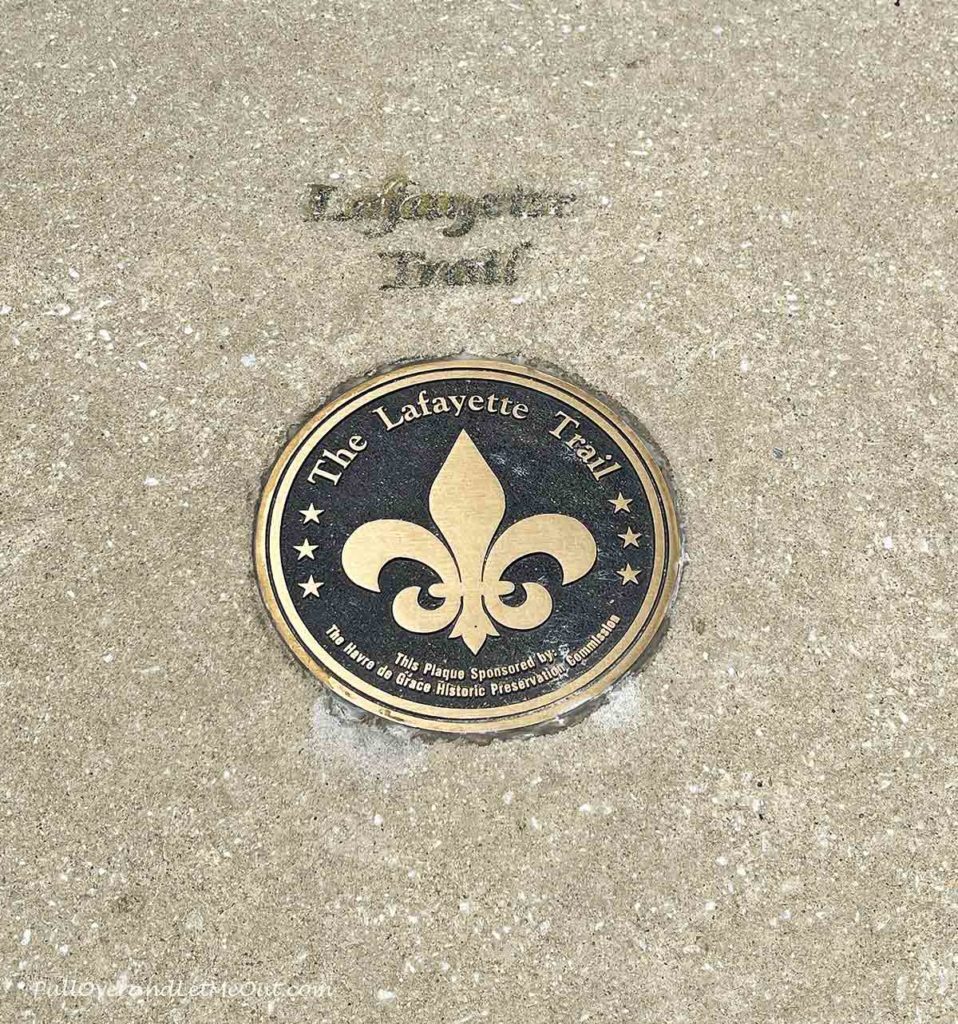 Take a leisurely stroll along the Havre de Grace Promenade, a scenic boardwalk that runs along the waterfront for 3/4 mile. Take in the scenery, visit the marina, and observe the various boats and wildlife. This location is popular with both visitors and locals due to its walkability, breathtaking views, and convenient location adjacent to Tydings Park and other favorite attractions.
Likewise, the Havre de Grace Promenade and Lighthouse Loop, which connect, provide a scenic hike or bike ride. Enjoy the natural beauty of the area as you follow the trail, which provides magnificent views of the Chesapeake Bay and the lighthouse.
This alluring town invites visitors to take a stroll and breathe in the bay breezes. The historic area which encompasses several streets along the waterfront boasts unique shops, boutiques, art galleries, bookstores, specialty food stores, and antique stores that line these enchanting streets. Explore the shops, meet local artisans, and find one-of-a-kind treasures.
We had a great time browsing the eclectic shops and discovering cool old books and vinyl records. We even popped into an awesome coffee shop for an iced coffee and a bag of local coffee beans to bring home. I would have liked to see a few more modern stores, but browsing was still enjoyable.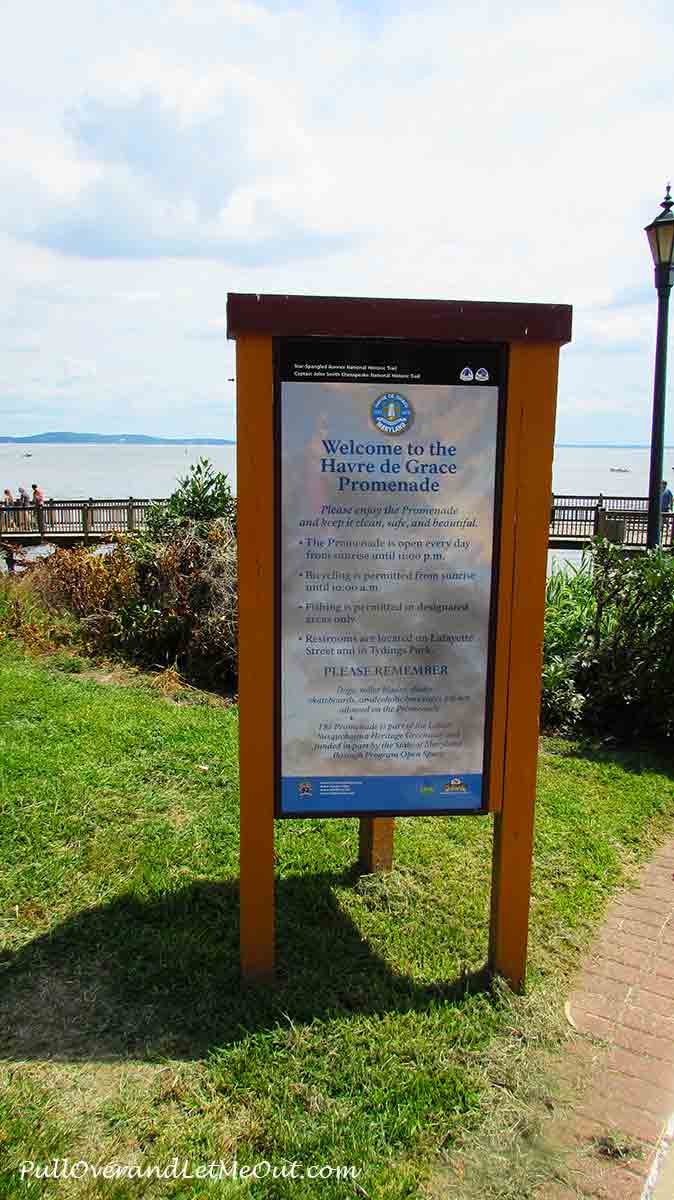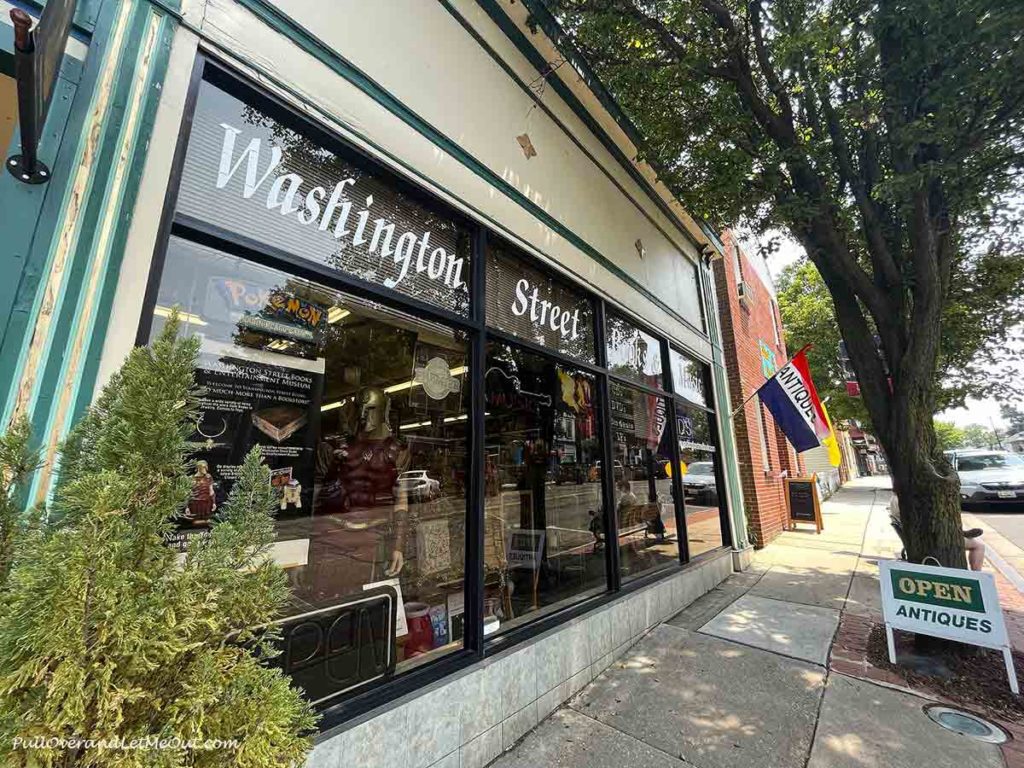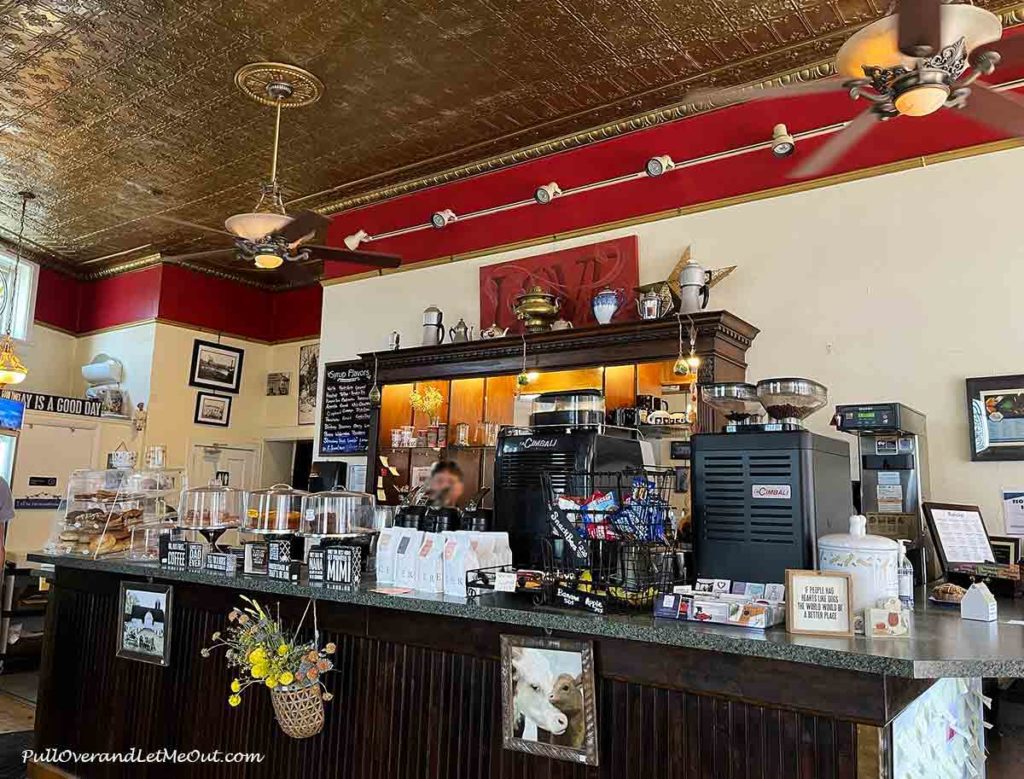 Dine at Local Restaurants
Dine at the various restaurants downtown for a culinary adventure. You'll find a variety of dining options to satisfy your taste buds, ranging from cozy cafes to upscale eateries. Fresh seafood, farm-to-table cuisine, and delectable desserts are available. If you want to add ambiance with a view, there are several options right on the waterfront including Water Street Seafood and The Promenade Grille.
Naturally, this Irish dancer spotted a bustling Irish Pub called Coakley's Pub which has a spacious outdoor seating area. It was hopping and I only regret I hadn't planned my visit to coincide with mealtime or I would have been seated under an umbrella enjoying the food and the views.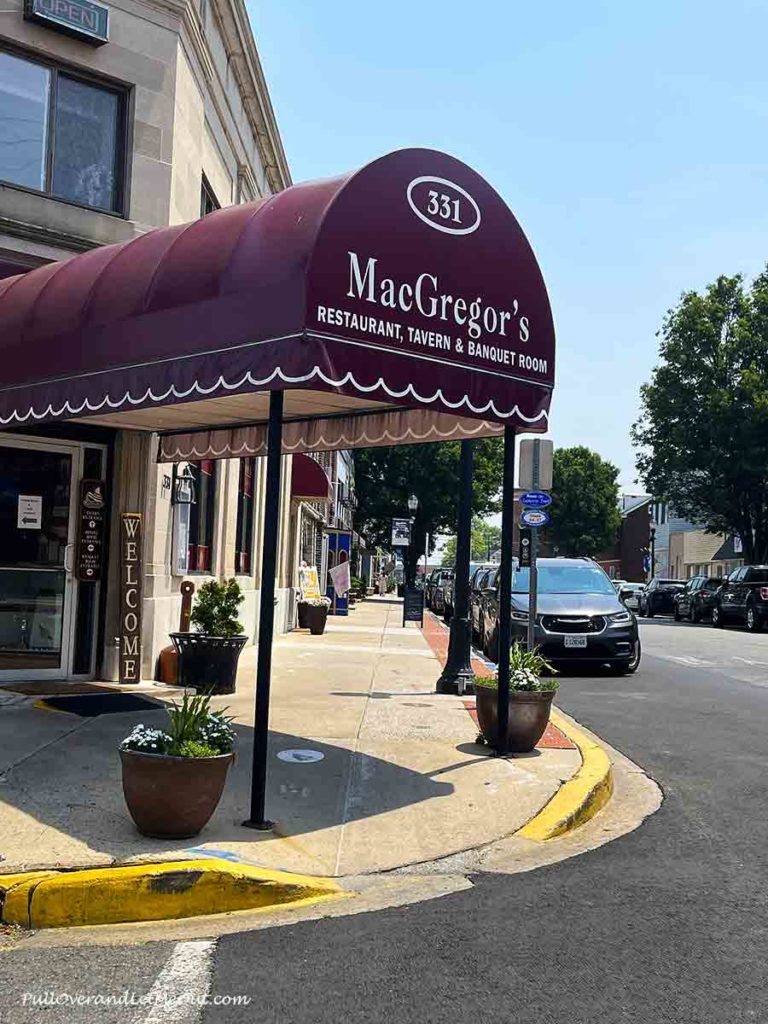 Havre de Grace Arts Collective
Check out the Havre de Grace Arts Collective, a community-based organization dedicated to promoting and supporting the arts. Attend a live performance at the Havre de Grace Cultural Center, such as a theater show, musical concert, or dance performance. There is also a full calendar of entertaining shows at Havre de Grace's STAR Center, which adds an extra element of excitement to a visit.
The arts pervade the town's ethos, and there is an abundance of colorful, vibrant street art that complements the historic landscape and scenic beauty. These gorgeous pieces pop and exemplify the town's support of the arts community.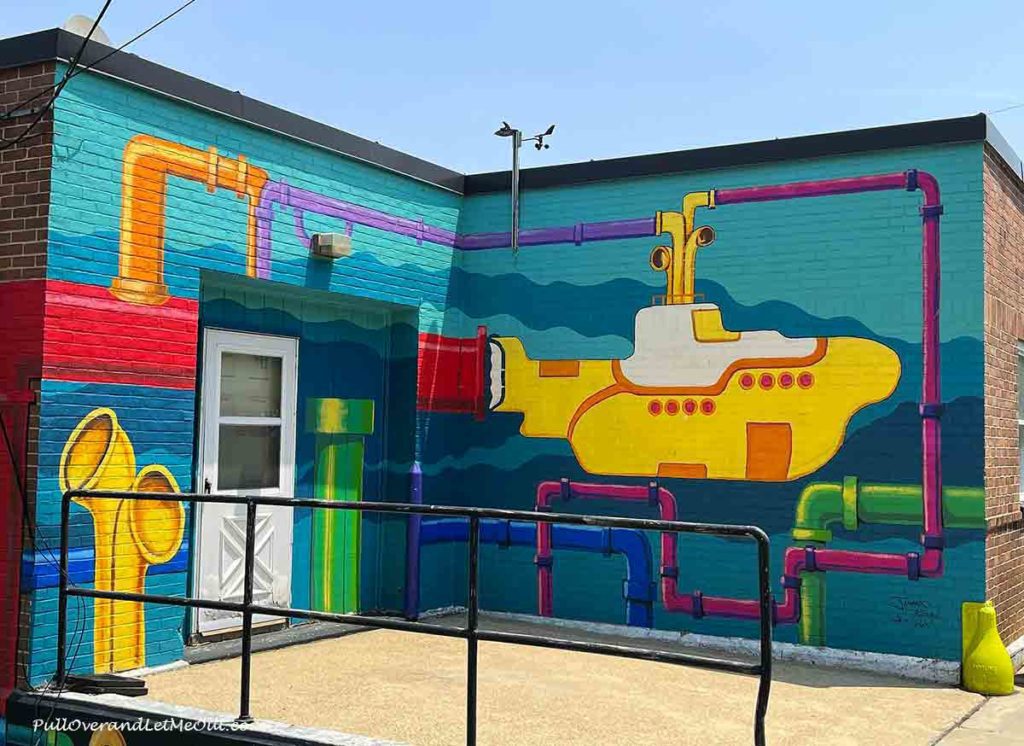 Keep an eye out for local events in downtown Havre de Grace. The town hosts festivals, parades, art walks, and seasonal celebrations year-round. Check the local event calendar to see if any special events are scheduled during your visit. Popular festivals include the Arts, Wine, Jazz, and Soul Fest and the Annual Susquehanna Wine & Seafood Festival.
This picturesque waterfront area serves as the perfect setting for a variety of seasonal festivities, often honoring the distinct qualities of this historic town.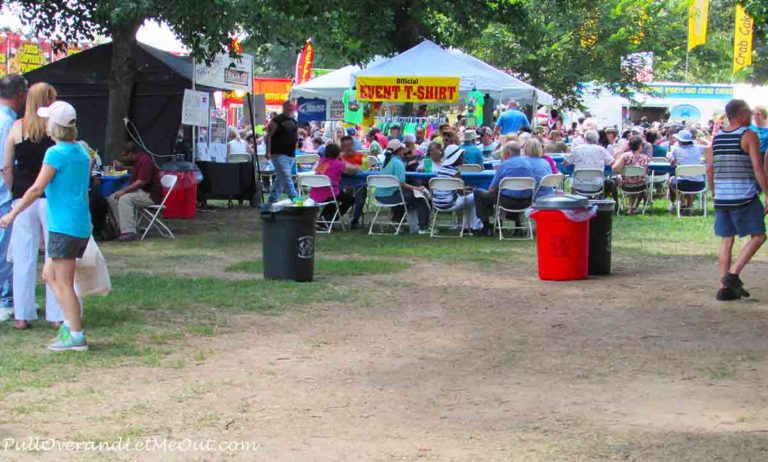 Beyond all the modern-day fun things to do in Havre de Grace, the thread of the town's impressive history runs through it all. In fact, it got its name after visiting French General Marquis de Lafayette said the town reminded him of the French port city of Le Havre. Likewise, George Washington really did sleep here and this town was only one vote away from becoming the United States capital. 
As a result, the town embraces its historic origins and Revolutionary War legacy. Burned in 1777 by the British, used as a camp for soldiers on their way to and from Yorktown in 1781 where Cornwallis surrendered, the street names reflect the impact the war had on this town.  The Historical Society of Harford County does a wonderful job of preserving and sharing this significant history. 
In addition to the self-guided Lafayette Trail tour, Havre de Grace offers several other captivating tours including Havre de Haunts, a gripping historic ghost tour, a Havre de Grace Secret Garden tour, and an annual Candle Light Tour is a holiday tradition. All provide fabulous historical insights into a range of subjects that helped mold the character of the town and its residents.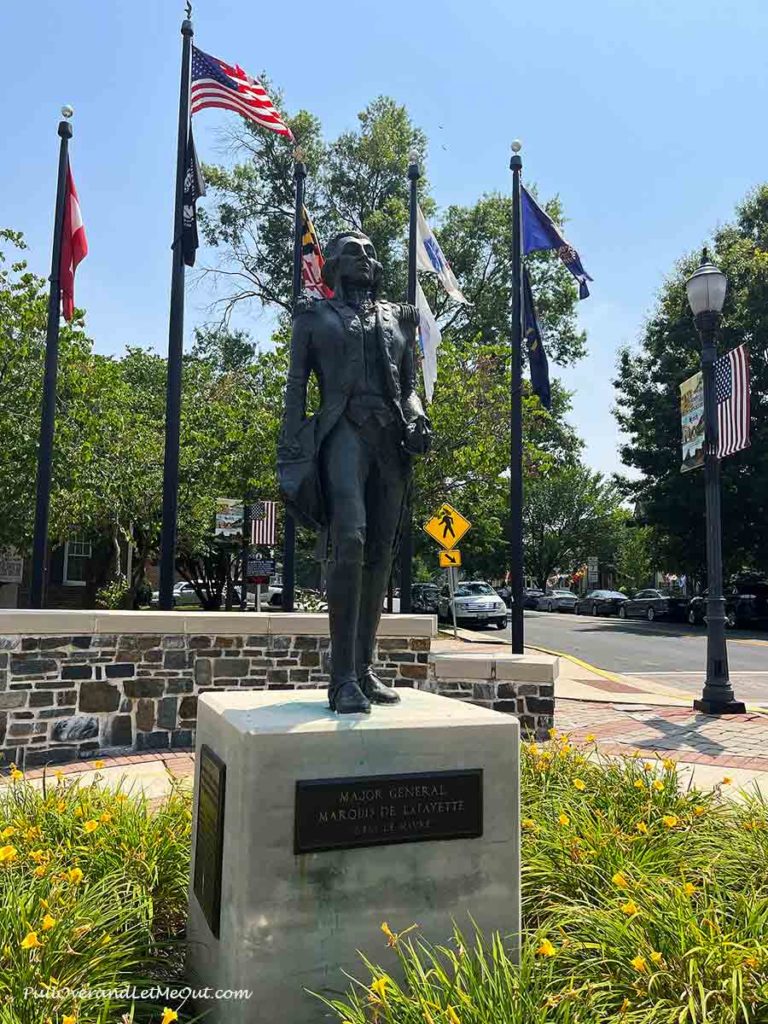 Plan Your Visit to Havre de Grace
When planning a stay in Havre de Grace, visitors appreciate its convenient proximity to I-95, making it easily accessible for travelers. 35 miles north of Baltimore, and 62 miles south of Philadelphia, the town is a great stopping point on an east coast journey or a destination all on its own. 
There aren't many traditional hotels in the immediate area, with options ranging from cozy bed and breakfasts, Airbnb, and VRBO, to quaint inns. However, this is part of the appeal, and you can still find the ideal accommodation for your needs.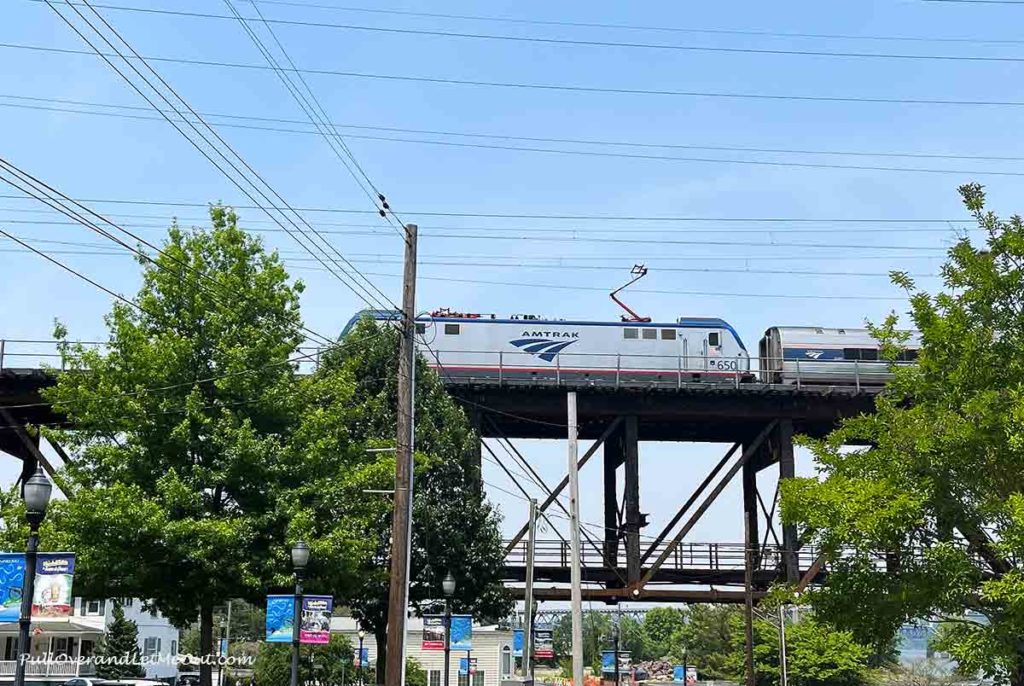 Havre de Grace is a cheerful historic town and the kind of place I love visiting. The friendly walkable downtown area serves up a quintessential small-town charm that makes visitors feel welcome. Even the music playing on the street speakers provides a lovely soundtrack that enhances a visit.
There is a laid-back ambiance that makes coming here a casual and fun way to spend a couple of hours, an afternoon, or a weekend immersed in history, art, seafood, and the Chesapeake Bay.
Havre de Grace is the place to be if you want a slower pace, picturesque scenery, delicious seafood with a hint of Old Bay, and a heaping helping of Maryland history.
Hey, Pinners! Pin this for later!
► Plan Your Trip to Havre de Grace, Now!
Hey pinners, save this for pinning after your trip
After you get back from your trip, please use these images to post to social media or post your own photos.  Please tag us on your post #pulloverandletmeout
You can also use the social sharing links on the SmartTrip tool.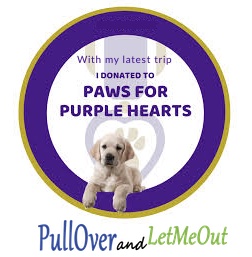 More great travel stories you'll love reading!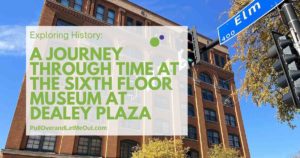 An outstanding museum dedicated to the solemn and historic event that occurred on November 22, 1963, is located within the former Texas School Book Depository building. Travel there with PullOverandLetMeOut to discover why the Sixth Floor Museum at Dealey Plaza is a must-see attraction when visiting Dallas.
Read More »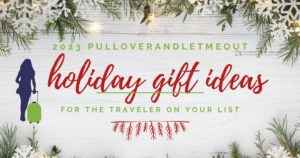 Travel with PullOverandLetMeOut to discover 2023's hottest holiday gift ideas for the traveler on your shopping list.
Read More »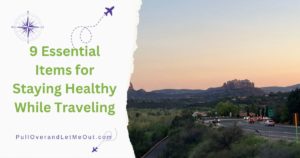 Make a healthy trip a priority. Travel with PullOverandLetMeOut to discover 9 essential items for staying healthy while traveling.
Read More »